Get ready for a zombie-filled adventure, Dead Island fans! Deep Silver and Dambuster Studios have a thrilling announcement that's sure to get your pulse racing.
The highly anticipated sequel to the beloved franchise will now be arriving earlier than expected. That's right, the wait is almost over as Dead Island 2 is officially slated to hit shelves on April 21st!
No more delays, no more floundering, Dambuster Studios has been hard at work ensuring that the sequel to the zombie sandbox is polished to perfection. With the game now in production, the "gold" phase is in sight, and the excitement is palpable.
With the recent introduction of the new character and three deadly zombie variants, the game has been gaining momentum and the publisher and studio have decided to gift fans with an early release. Dead Island 2 has come a long way since 2016, and the wait has been worth it.
The guys at Dambuster Studios have put their hearts and souls into making this game one to remember, and we can guarantee you won't be disappointed.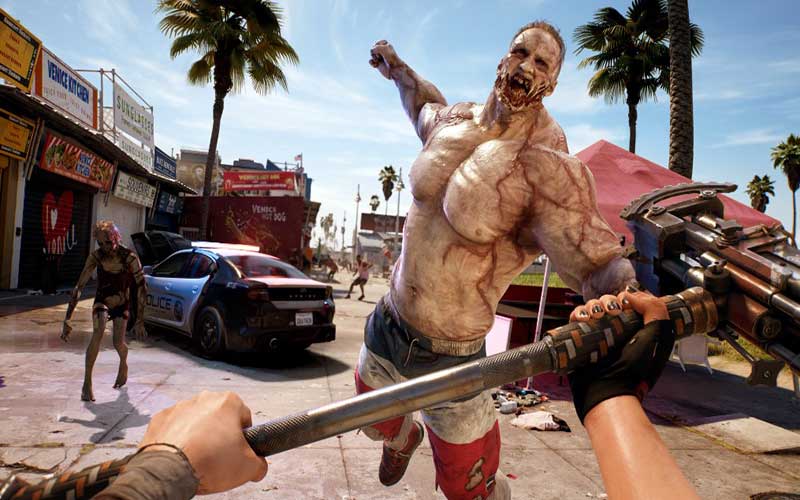 Prepare your weapons and gear, because the angelic zombies are coming, and this time, they're coming a week earlier than expected. Don't miss out on the chance to survive HELL-A and immerse yourself in a world of non-stop thrills and spills.
Prepare for a wild and bloody adventure, because Dead Island 2 is finally here! After almost twelve years, the highly anticipated sequel is set to take the gaming world by storm, delivering an unforgettable experience like never before.
Dead Island 2 multiplies the fun with an all-new cast of zombies, a wider array of weapons, and a setting that is nothing short of iconic – the city of Los Angeles, also known as HELL-A in the game. This time around, the game is a freer sandbox, focused on over-the-top action and non-stop gore, leaving behind the survival aspect of other similar games.
With the game now in production, the release date has been brought forward by seven days, so now you can mark April 21st on your calendar and start getting ready to cancel all your plans. For those who have pre-ordered the HELL-A or Pulp editions, get ready for an exclusive DLC as a bonus, exclusively available from GAME.
From Dambuster Studios, they're proud to announce that the weapons in Dead Island 2 are built to last, with a large number of combinations to increase the fun and variety of situations. Players can expect a game that truly embraces the wild and wacky nature of the zombie apocalypse.
Dead Island 2 will be available on PS5, PS4, Xbox Series X | S, Xbox One, and PC, and it's up to you to decide if it will become the next classic in the zombie genre, just like the original Dead Island. So, get ready to fight for survival and conquer HELL-A on April 21st!