Striking Distance Studios has unveiled the highly anticipated Final Transmission, the final chapter of The Callisto Protocol, as part of the Season Pass.
PlayStation 4 and PlayStation 5 users can now experience this bonus content in Early Access, while Xbox One, Xbox Series X/S, and PC owners can look forward to its release on June 29. Check out the thrilling trailer below for a glimpse of the horrors that await:
Continuing the Journey
Final Transmission picks up immediately after the conclusion of the base game, thrusting players back into the nightmarish world of The Callisto Protocol. Protagonist Jacob Lee embarks on a perilous mission within the Black Iron Prison, tasked with retrieving crucial data for Mahler.
Along the way, he must confront a host of new enemies, including biophage-infected security robots and grotesque two-headed creatures. Prepare for a spine-chilling encounter with a formidable boss that possesses the ability to switch between melee and ranged attacks.
To combat these formidable threats, players will wield the mighty Kinetic Hammer, a devastating weapon that surpasses the capabilities of the stun baton. Charging its heavy melee attack unleashes area-of-effect damage, providing a powerful means to fend off the horrors lurking in the shadows.
The Callisto Protocol: A Haunting Experience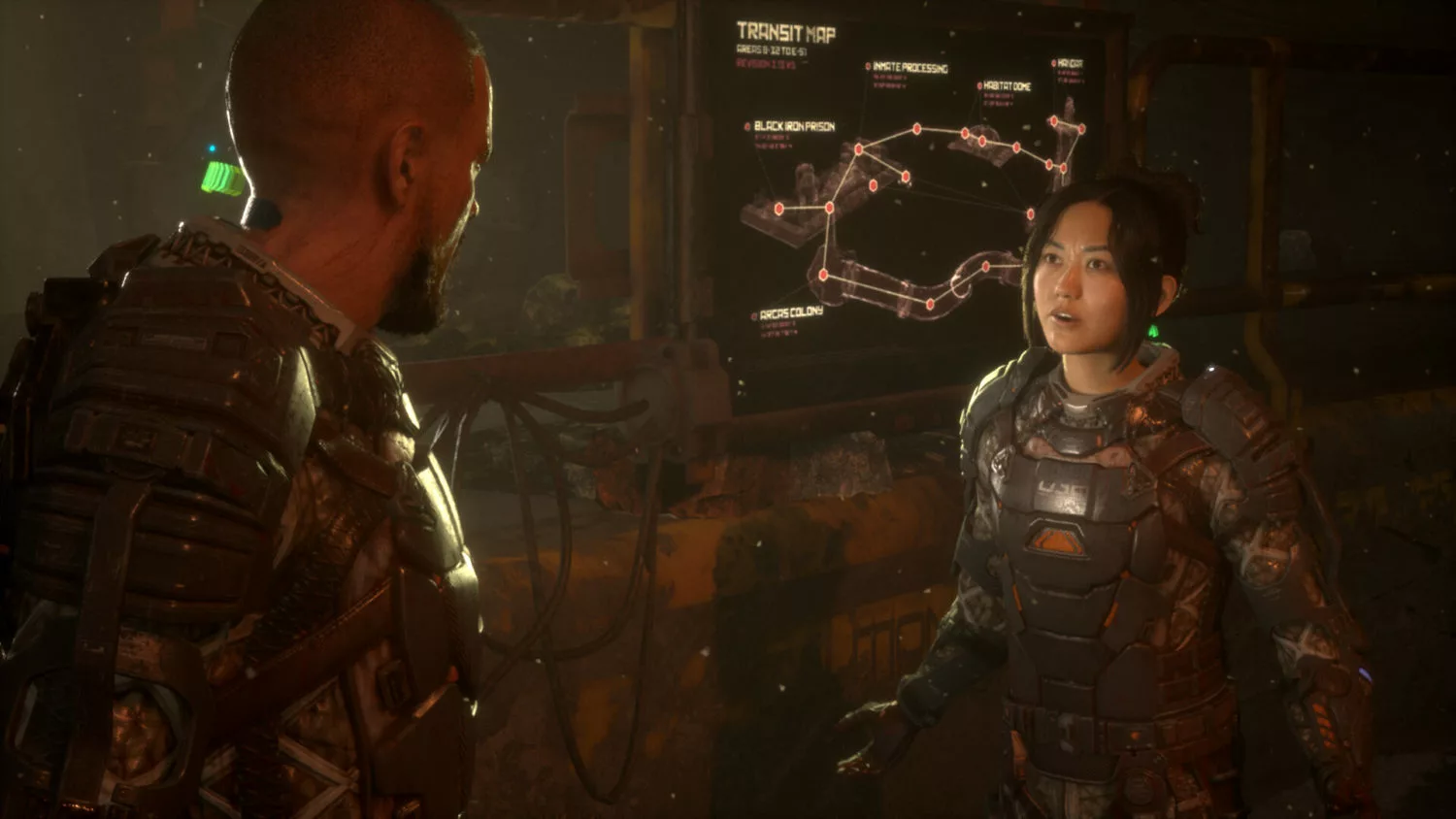 Our impressions of The Callisto Protocol have been overwhelmingly positive. The game hearkens back to the captivating linear blockbusters of yesteryears, delivering approximately 15 hours of intense and immersive gameplay.
Straying from the open-world formula, The Callisto Protocol offers a refreshing horror adventure experience reminiscent of the PlayStation 3 and Xbox 360 era, while boasting stunning graphics that showcase the capabilities of modern gaming.
While it may have some minor flaws, such as a lack of replay incentives and scarce boss encounters, it still captivates those seeking a chilling and atmospheric horror journey. We eagerly anticipate the possibility of a sequel to continue the terror.
Prepare to face your fears as The Callisto Protocol's Final Transmission DLC immerses you in a world of unrelenting horror. Brace yourself for a bone-chilling adventure that will keep you on the edge of your seat.