Netflix's new live-action One Piece series is now sailing onto screens, bringing the beloved Straw Hat crew and their adventures to life. As you binge-watch and enjoy Luffy and his friends' escapades on the high seas, don't be too hasty to exit after episode eight. There's a little extra surprise tucked away after the credits roll, hinting at exciting possibilities for the show's future.
Wondering if One Piece has a post-credits scene? Well, sort of. Right at the conclusion of episode eight, our Straw Hat heroes are making plans for their next moves, but the scene shifts to the title card before the credits start rolling. Yet, just before you click away, a bonus scene pops up, featuring a familiar figure from the manga…
The Enigmatic Figure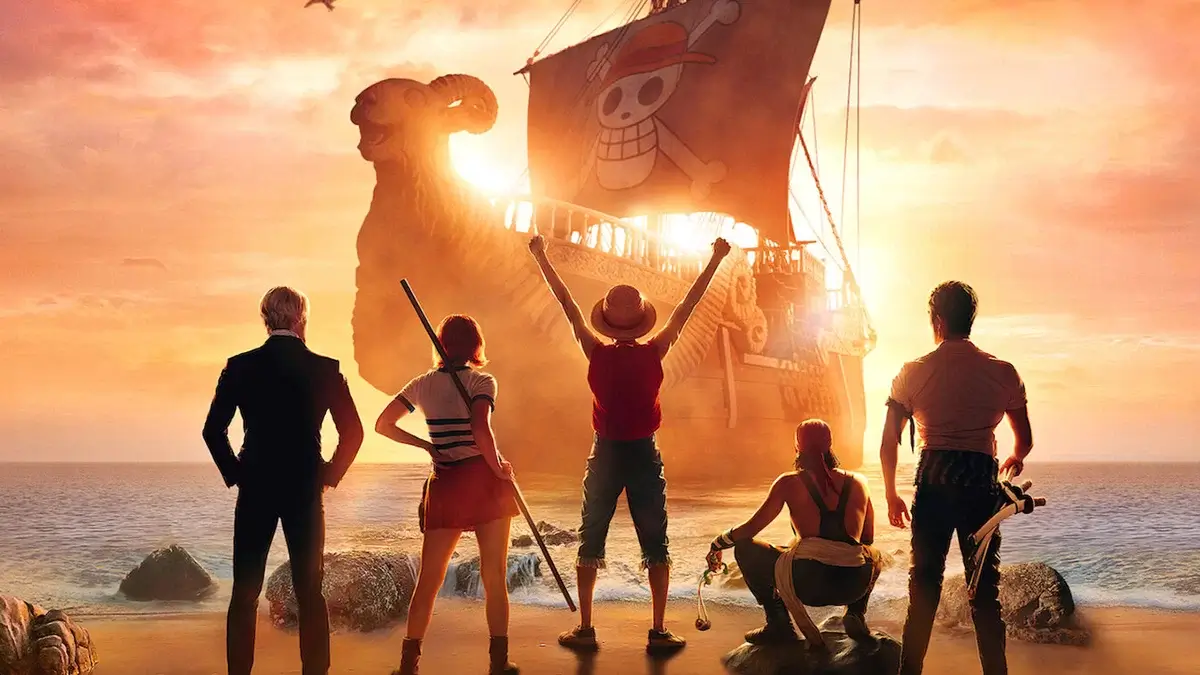 The scene showcases the back of a man's head as he gazes at a wanted poster displaying Luffy's face. With a cigar in hand, he proceeds to burn a hole through the poster as smoke envelops him.
Although we don't see his face, fans will recognize that distinctive white hair and fur-trimmed coat—it's none other than Smoker, also known as Captain Smoker or Smoker the White Hunter.
For those who've followed the manga, Smoker is a formidable marine, making him a suitable adversary for Luffy and his crew. His unique ability to transform into smoke makes him a tough opponent to tackle, rendering the Straw Hat crew's skills less effective. Moreover, Smoker harbors a deep disdain for pirates, suggesting that if the series continues in its second season, he'll likely be in relentless pursuit of them.
The Identity of Smoker's Portrayer
The actor behind Smoker's character is yet to be unveiled, and the show's creators seem to be keeping this secret close until the second season. However, eagle-eyed viewers might have caught a glimpse of a younger version of Smoker earlier in the show.
During Gold Roger's execution in the opening of episode one, keen observers have noted a young boy with white hair in the background, expressing concern. Is he still in Loguetown, and what role might he play?
So, if you're diving into the world of One Piece and want a taste of what's next, make sure to catch that sneaky scene after episode eight—it might just fuel your excitement for the series' future adventures!
Discover the Best of Pluto TV: Want to know which TV series are worth your time without the pesky subscription fees? Dive into our definitive guide on the 15 must-watch series on Pluto TV. From timeless classics to the latest hits, we've got your binge-watching sessions sorted!