Bethesda, the mastermind behind the much-anticipated sci-fi RPG Starfield, has released an intriguing canonical timeline on its website, offering a captivating glimpse into the backdrop that sets the stage for the game's events in 2330.
Beyond its fictional cosmic narrative, this timeline dares to predict humanity's real-world accomplishments, including a timeline for our arrival on Mars.
According to Starfield's fictional timeline, humanity will achieve a historic milestone—their first step on Mars—in the year 2050. This audacious projection places the realization of this interplanetary dream only 27 years away.
In contrast, within the realm of current events, China aims to become the first nation to send a crewed mission to Mars by 2033. Meanwhile, Elon Musk, the visionary entrepreneur, envisions an even more accelerated timeline, with ambitious plans to establish a million-strong settlement on Mars by 2050. However, Musk's bold claims are met with skepticism by some, given his penchant for unconventional statements and strategies.
Starfield's Cosmic Ventures: Mars and Beyond
In the alternate universe of Starfield, not only does humanity set foot on Mars, but they also display remarkable selectiveness by shifting their sights to the colonization of Alpha Centauri—a triple star system within the Milky Way that holds potential for hospitable exoplanets.
This narrative decision mirrors the ongoing quest among astronomers to locate Earth-like planets near Alpha Centauri. While reality dictates that such a journey would span around 6,300 years, Starfield's envisioned timeline boldly suggests that humans arrive at Alpha Centauri in 2156 and establish the United Colonies by 2159—a portrayal of optimism that captures the spirit of exploration.
Spanning over two centuries, Starfield's timeline unfurls a tale of cosmic clashes, diplomatic negotiations, and economic disputes that ultimately lead to the emergence of a pivotal artifact and the prominence of the space exploration group known as Constellation. While the narrative leans towards the realm of "fiction," its grandeur and creativity are undeniably epic.
Exploration Awaits: Starfield's Release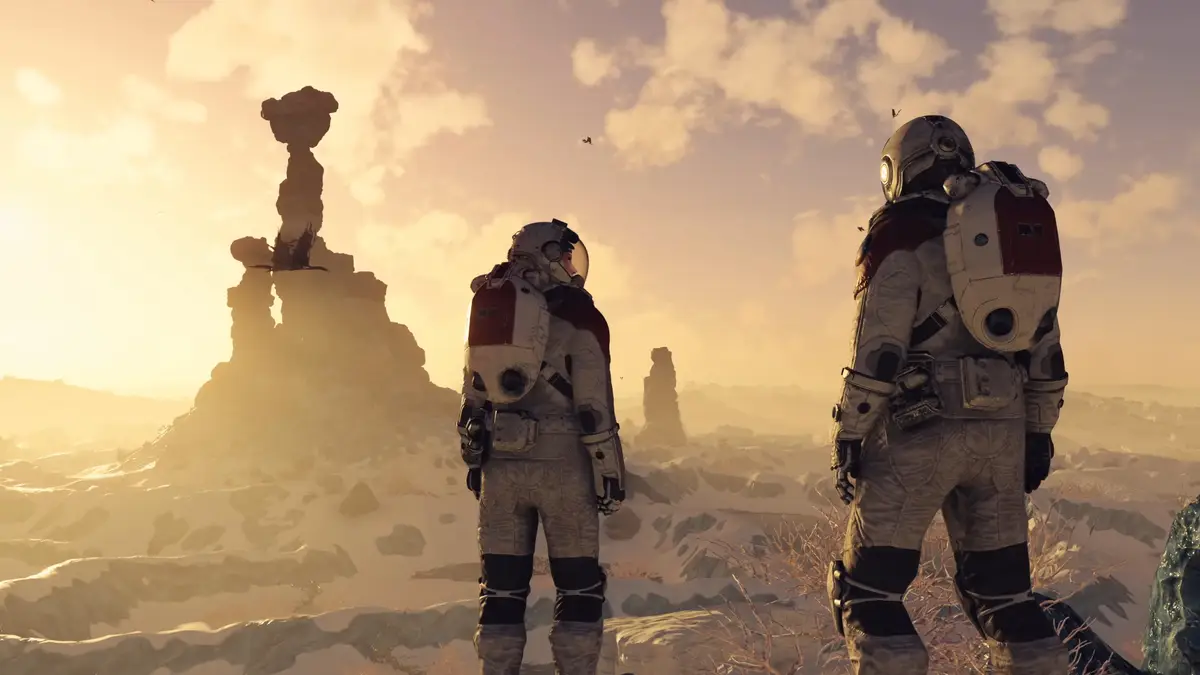 Unlike the distant day when venturing to Mars becomes as routine as a beach outing, the wait to dive into Starfield's captivating intrigue and its diverse array of 1,000 planets is almost over.
The game is scheduled to launch on Xbox Series X/S and PC on September 6, promising an immersive journey through a universe shaped by imagination, innovation, and the quest for the stars.