When Baldur's Gate 3, the role-playing game from Larian Studios, first hit the scene, players couldn't ignore the excessive romantic fervor of most of the in-game companions. The term "romance options" felt truer than ever, as these characters seemed more focused on romance than on truly connecting with players.
This passionate approach in the game aligned with the initial excitement surrounding its release, which was characterized by a sense of endless possibilities and a fervent appreciation for a character named Astarion.
Even the game's promotional material featured some rather explicit content, including encounters with bears. So, players went along with it, thinking it was all part of the experience.
However, what players didn't realize was that this was not the developers' intended design; it was, in fact, a bug. Swen Vincke, the head of Larian Studios, revealed the truth behind this unexpected romantic fervor in Baldur's Gate 3.
Low Approval Thresholds: The Culprit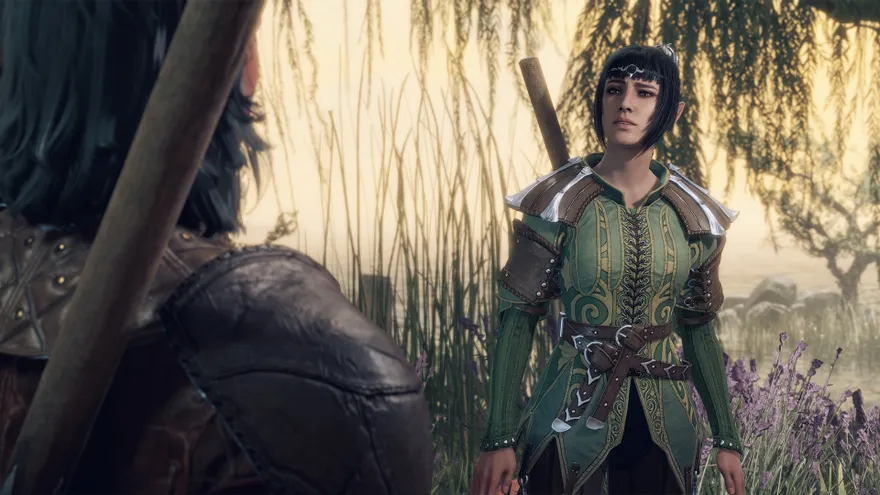 Vincke explained that the bug stemmed from approval thresholds in the game's romance system being set too low for certain characters, especially Gale, who seemed particularly eager for romance.
"It was a bug," Vincke confessed. "The approval thresholds were too low when we shipped the game. That's why the characters were so amorous at the beginning. It wasn't supposed to be that way. We've since fixed it for some of them, and we're still working on the rest."
Gale in the Spotlight
Although Vincke didn't specify which characters required adjustments, he did point out Gale as the most noticeable offender, although not everyone found his amorous advances offensive. "It wasn't intentional," Vincke stressed. "Especially Gale – he wasn't supposed to be instantly romantic."
While not all players may be pleased that Baldur's Gate 3's romance aspects have been toned down, Vincke argued that in real life, coming on too strongly is often viewed as problematic. The game's initial goal was to simulate interpersonal relationships more realistically.
"Some players enjoyed it, but it was too fast," Vincke explained. "Our goal was to simulate genuine relationships."
Baldur's Gate 3 is scheduled to launch on September 6 for PlayStation 5 owners, who may find it slightly more challenging to engage in romantic encounters. However, an Xbox version is expected to arrive before the end of the year.