Good news for gamers! Bang-On Balls: Chronicles is all set to break out of Early Access and officially launch on various platforms. PlayStation 4, Xbox One, Nintendo Switch, and PC gamers can dive into the action starting from October 5.
Additionally, players on PlayStation 5 and Xbox Series can expect the game to arrive on their consoles at a later date. This exciting announcement comes from the collaboration of Untold Tales and Exit Plan, the publisher, and developer respectively.
This open-world sandbox adventure began its journey in Early Access for PC via Steam on March 3, 2021, where it has been evolving and growing based on player feedback.
Damien Monnier, co-founder of Exit Plan, shared their approach to making the game. He emphasized the importance of tight controls, diverse gameplay, smart level design, rich content, complex AI systems, and more.
All these elements were crafted to ensure that the game's massive maps feel vibrant and enjoyable to explore for hours. Even as an indie developer, they maintained high standards to deliver a game that offers players a wealth of engaging activities and a sense of progress, whether they play for a few minutes or several hours.
Game Overview
Bang-On Balls: Chronicles promises a thrilling experience with 3D platforming and combat inspired by iconic characters like Italian plumbers, blue hedgehogs, and wild bandicoots. Players step into the shoes of BOB, an adventurous and bouncy hero on a quest filled with epic adventures and delightful chaos.
The game invites you to roll through lively open worlds where exploration often goes hand in hand with destruction. Defeat adversaries, conquer boss battles, take on exciting challenges, and uncover hidden secrets. These realms are brimming with activities, allowing you to enjoy the game at your own pace while wreaking havoc along the way.
Prepare to bounce through multiple historically themed open worlds, each offering unique mechanics, items, and foes. Whether you're exploring the Viking era, the Age of Pirates, Feudal Japan, or the Space Race, you can hop in and out of these worlds and carry your progress with you.
Multiplayer and Customization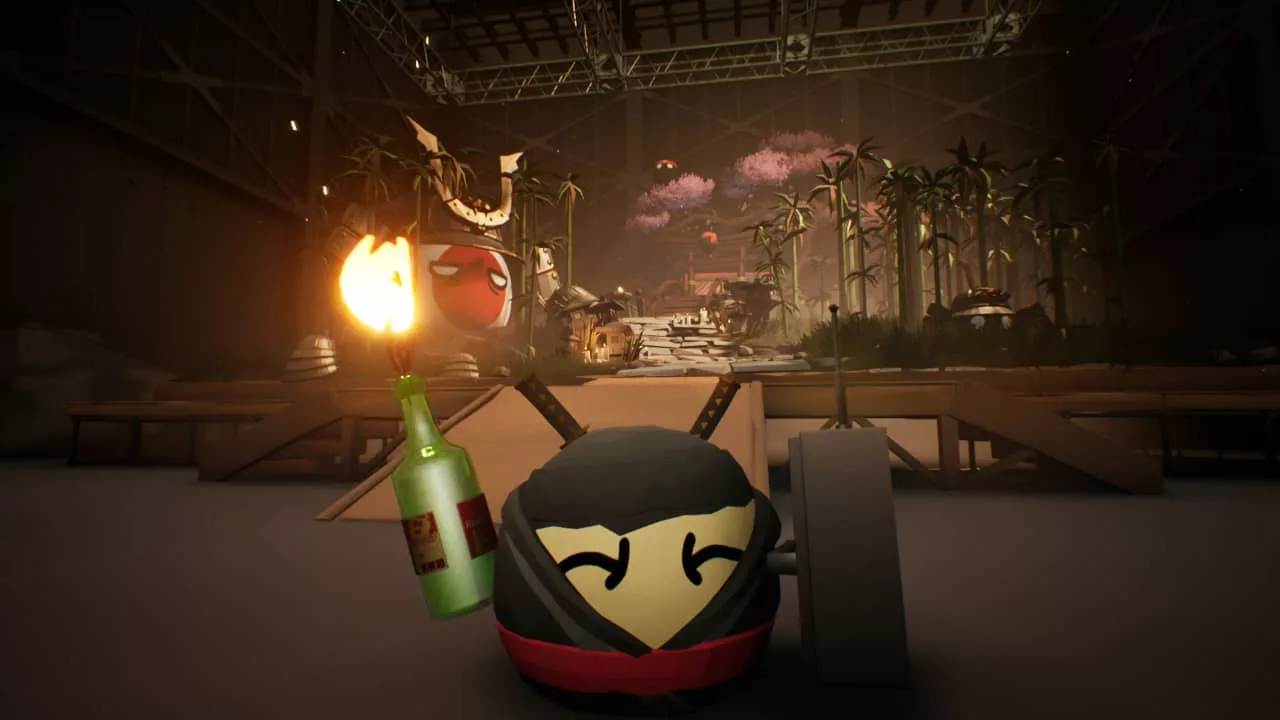 Bang-On Balls: Chronicles offers flexible gaming options. You can go solo, team up with friends in online cooperative play for up to four players, or enjoy two-player split-screen action.
Additionally, you have extensive character customization at your disposal, allowing you to personalize your hero with a vast array of weapons, shields, and themed items collected through gameplay.
Key Features
Enjoy bouncy 3D platforming and combat across various historically inspired worlds.

Discover a world brimming with content, including battles, rescues, objectives, secrets, and collectibles.

Unleash destruction as you smash, dash, and roll through highly destructible environments.

Express your creativity with character customization using collected items, without the need for paid cosmetic content.

Team up with friends in up to four-player online cooperative play or two-player split-screen mode.
Bonus Learning: While having fun, the game also offers a somewhat educational experience by incorporating historical elements.
Relive the Birth of Cinematic Gaming: Step back in time and witness the birth of cinematic gaming in our immersive review of "The Making of Karateka."
Embark on a Poignant Adventure: Explore a realm filled with yokai, urban legends, and heartfelt stories. Our in-depth analysis of "Ashina: The Red Witch" unveils the magic behind this indie masterpiece.