With Starfield's official release just around the corner, the gaming community is buzzing with excitement. As the floodgates open for an array of mods, there's one mod that's already garnered immense attention, and you won't want to miss out on its benefits.
As anticipation builds for the release of Starfield, players are gearing up for a deluge of mods designed to enhance their gaming experience. Amidst the anticipated influx of mods ranging from quirky to practical, one particular mod has quickly risen to prominence, addressing a key concern of players right from the start.
One of the primary issues that captured attention prior to Starfield's launch was the absence of Nvidia DLSS (Deep Learning Super Sampling) support. Initial data suggested this shortcoming, and it indeed proved to be the case upon the game's release. However, fret not, for there's a standout mod that's already tackling this issue head-on.
The Game-Changing Mod: Starfield Upscaler
Leading the modding charge is the "Starfield Upscaler" mod developed by 'PureDark,' which has amassed a staggering 100,000 downloads on NexusMods for Starfield. This accomplishment puts it leagues ahead of its closest contender, the "Starfield Performance Optimizations" mod, which boasts a still impressive 36,000 downloads. While the latter mod undoubtedly offers its benefits, it's the Upscaler mod that's stealing the spotlight.
The Upscaler mod specifically addresses the absence of Nvidia DLSS support in Starfield, making it a must-have for players who don't possess an AMD graphics card. Nvidia's DLSS technology leverages AI-powered upscaling to enhance visuals with minimal impact on PC performance.
Since Starfield only natively supports AMD's version of the tech, the Upscaler mod bridges this gap, ensuring that non-AMD graphics card users can also enjoy improved graphics quality.
The mod presents users with a choice: you can replace AMD's FSR2 AI upscaling with either Nvidia DLSS or Intel XeSS, depending on your graphics card. Although the mod only supports DLSS 2 and not DLSS 3, it's still a significant boon for Nvidia users, offering an enhanced visual experience.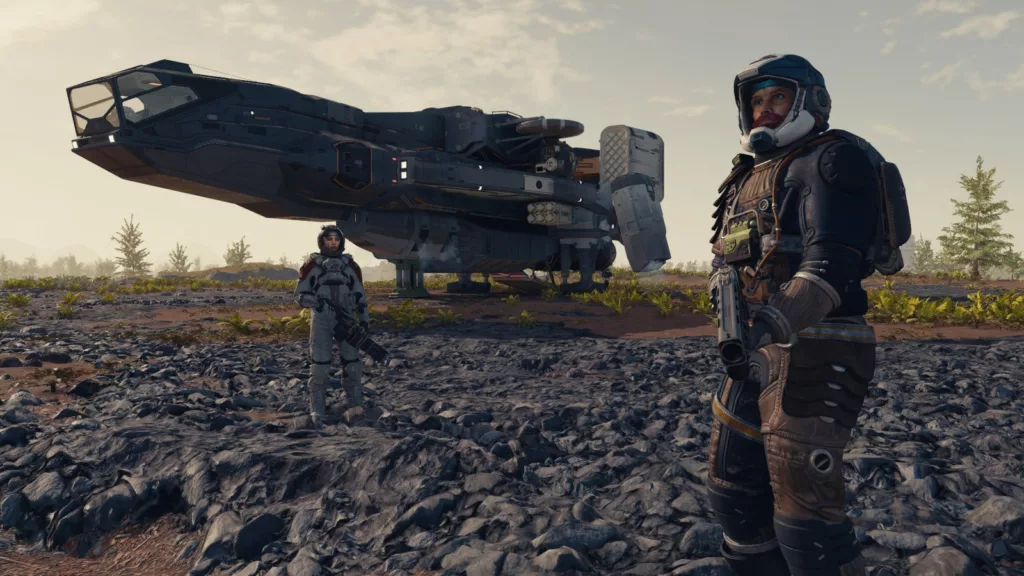 However, it's essential to note that an RTX graphics card is necessary to utilize the mod. The modder, PureDark, also cautions that Intel XeSS might not surpass AMD's FSR2 in certain scenarios.
The mod's options include auto exposure adjustments, image sharpening, and various presets before selecting between XeSS and DLSS.
As the world awaits the arrival of Starfield, the enthusiasm is palpable. To gear up for the space-faring adventures that lie ahead, players are delving into every facet of the game. From exploring the diverse traits and backgrounds available during character creation to getting a sneak peek at the array of guns in Starfield, the community is poised for a memorable gaming journey.