Kalypso Media and Claymore Game Studios have taken the gaming world by storm with the exciting announcement of "Commandos: Origins." This highly anticipated title is slated to release in 2024 for PlayStation 5, Xbox Series, and PC platforms, including Steam and the Epic Games Store. Furthermore, players subscribed to Xbox Game Pass can also look forward to diving into the action-packed world of Commandos.
In "Commandos: Origins," players will embark on a journey that delves into the origins of the legendary elite World War II force. This long-awaited sequel revives the real-time tactics genre and transports gamers back to the very foundation of this beloved series.
Here, they will witness the formation of the infamous unit comprising heroes like Jack O'Hara, the Green Beret, and five other exceptional companions, who willingly accept missions deemed too perilous for others.
Stealth, Strategy, and Teamwork
In the hushed shadows of history's most pivotal moments, where heroes are born and legends take shape, a new chapter unfolds. Players will find themselves at the forefront of daring raids, covert sabotage, and courageous rescue missions.
The Green Beret, the Sapper, the Sniper, the Driver, the Marine, and the Spy must combine their unique skill sets to conquer the most challenging tasks. Success hinges on meticulous planning and the clever melding of stealth and destruction, a hallmark of this elite troop.
"Commandos: Origins" will transport players to diverse and historically rich locales, from the icy expanses of the Arctic to the vast deserts of Africa, from the western coastlines of Europe to the Eastern front. Leading your commandos, you'll face the growing menace of Nazi occupation, as they threaten the free world.
Key Features to Anticipate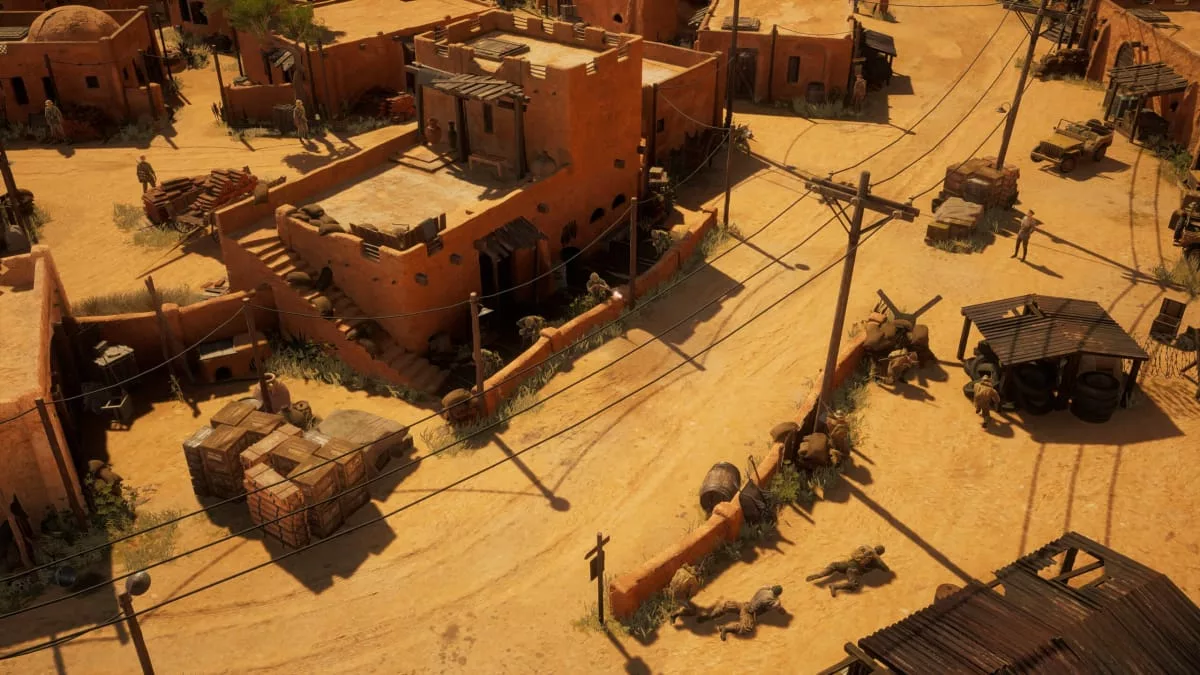 Challenging Real-Time Tactical Stealth Gameplay: Exploit the unique abilities of your Commandos, infiltrate enemy facilities, strike where it hurts most, and vanish into the shadows.

An Extraordinary Team: Take control of six legendary characters, each with their own rich history, as they unite to form an unparalleled fighting force.

Many Paths to Victory: Navigate detailed and interactive environments offering multiple approaches to achieving your mission objectives.

On Your Mark: Modern user experience and intuitive controls enable precise command of your elite squad.

Fight on All Fronts: Engage in over 10 missions within historically authentic World War II settings, spanning from the desolate Arctic to the scorching African desert.

There is No I in Team: Team up with a friend in the two-player cooperative multiplayer mode, available online or through local split-screen.
"Commandos: Origins" promises to deliver an unforgettable gaming experience, fusing tactical brilliance with WWII history. Stay tuned for more updates as we approach its highly anticipated launch in 2024.