Photo editing skills has now become an essential skill for TikTok users. Keeping this in mind, certain photo editing trends have gone viral and the latest trend is the Beer Poster TikTok trend. If you haven't joined this trend yet, here is everything you need to know about it. Also, in this article, we will teach you how to do the TikTok beer poster challenge.
Every time users scroll through the video sharing app, a new trend comes across. These trends don't take long to go viral on the platform. Most recently, trends like Silhouette TikTok Trend and Adult Swim Trend went viral on the app and got thousands of users participating to show off their skills.
Currently, a new photo editing trend is taking TikTok by storm, and users are hopping in one after another. So let's find out how you can master this challenge and win millions of hearts.
What is beer poster TikTok Trend?
The Beer Poster TikTok Trend challenges users to place their pictures between bear bottles to make it look like a bear advertisement. This trend is also modified by the clever minds of TikTok to surprise their loved ones. Using it, they create posters to gift it to their sweethearts.
While some users have shared their superbly designed posters, some others have designed them by adding their own twist. In some videos, we have seen users making posters with their significant other's favorite car, while the majority are busy designing posters for themselves. Regardless, this new beer poster has become the new talk of the town.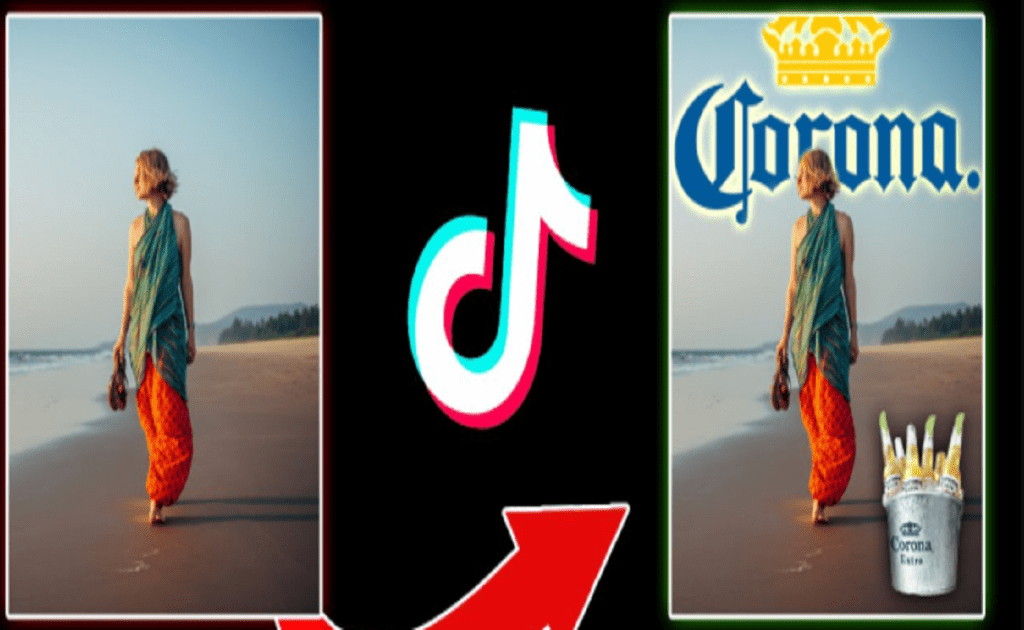 While it is quite easy to participate in the trend, in order to complete it, you may need to get a third-party app. Yes, you heard right, this feature is not available on TikTok. You will need to download an app called PicsArt to participate in this viral challenge.
Let's take a look at how to do the TikTok beer poster challenge with PicsArt.
How to make the beer poster trend on TikTok
Before going into details, one thing to clarify is that there are several platforms to create your own poster, but here we will discuss the easiest app to make it go viral.
Also Read:
Follow the steps below to create the beer poster using the PicsArt app:
First, download the PicsArt app from the App Store and install it on your phone.
Next, run the app and tap the plus icon at the bottom of the screen to open a new picture from your gallery.
Select the image you want and press enter.
Now go to the stickers section and type "beer" in the magnifying glass icon.
You will witness many beer bottles of different brands and logos. Select the one you want.
Then place the sticker as you want it to appear on the poster. If you want to place yourself in front of a logo, place a sticker so that it slightly covers your face or body.
Next, select the eraser and remove the part of the logo that covers your body or face. This will make the poster look real.
Users can also add some other stickers if they want, and also add some filters to beautify the poster. Keep exploring the features of PicsArt and edit your poster until you get the results you want.
Click the Save button at the top of the screen and download the image from your gallery.
When all is said and done, your poster is now ready to be rolled out on TikTok, or you can share it with the hashtag, #beerpostertikTok, for any other social media application.
Bottom Line
In this article we tried to explain how to do the TikTok beer poster challenge. Hopefully, the information provided here will help you find the perfect beer poster to share with your fans on TikTok.
Do you have any other ideas on how to do the TikTok beer poster challenge? Let us know in the comments section below.