The question of how to get verified on Instagram is a popular subject that we undoubtedly have to answer. For this reason, we're dedicating this post entirely to Instagram verification.
When you follow a celebrity, an influencer or a well-known brand on Instagram, you may have already noticed the blue tick next to their Instagram username. That icon isn't an emoji, it's an Instagram verification banner, and for many, it's primarily a status symbol.
Anybody can request Instagram verification of a personal or business account. In this article, we'll explain how Instagram verification works, how long it takes to get verified on Instagram and give you tips on how to optimize your business's profile before applying.
What does Instagram verification mean?
According to Instagram, verification is used to express that "it has been confirmed by Instagram that it is an authentic account representing the profile of a well-known celebrity, public figure, or well-known brand or organization."
Verified accounts confirm the authenticity of user or brand profiles. Having an Instagram account with a blue tick helps build credibility for a business and prevent abuse. Moreover, some features on the social network are only available to verify or business accounts with more than 10,000 followers.
Why is Instagram verification important?
While the blue tick doesn't increase your chances of being found in social feed searches, but it helps followers distinguish that account from a clone or a fake account.
And that is exactly the purpose of the verification tick: the verification banner signals to Instagram users that this account is the real account of a company, celebrity or influencer.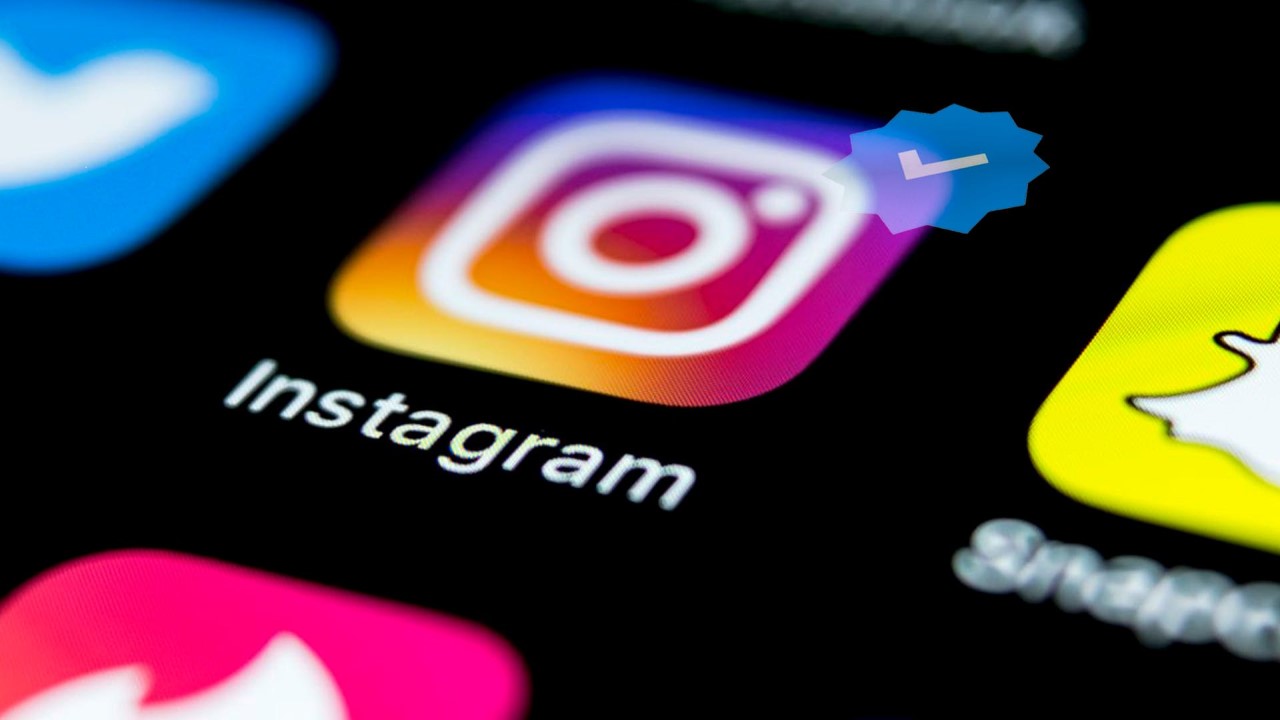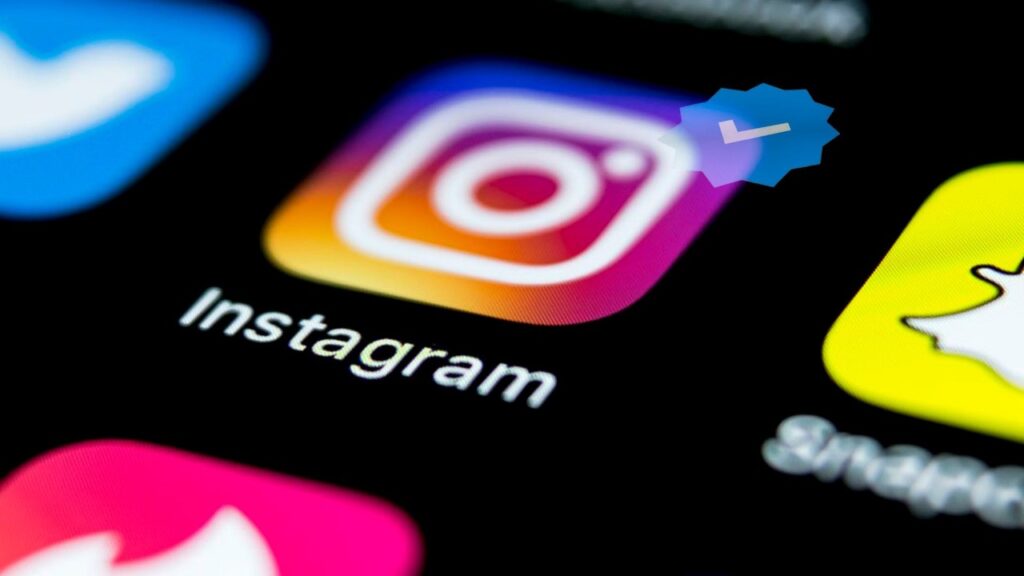 Who is eligible for Instagram verification?
Everyone can apply for Instagram verification, but that doesn't mean that everyone will get it. Generally, verified Instagram accounts are reserved for public figures, such as:
Sports stars
Actors
CEOs
Celebrities
Politicians
Brands
Bloggers
This is because of the higher likelihood of identity copying or misuse. Instagram says that "only Instagram accounts with a high likelihood of impersonation receive a verification banner." In simple terms, it's hard to get verified on Instagram.
Unfortunately, this also means that "general interest accounts" like memes or fan accounts don't qualify for verification on Instagram. That said, it doesn't really seem to matter if you're requesting verification of a personal or business account.
What factors influence Instagram verification?
There are some other criteria that Instagram uses to assess verification requests. According to Instagram, the following factors are considered:
Authenticity
The account should be operated by the real global brand, famous person or influencer listed as the owner. Failure to do so is a violation of the app's community terms of use. Furthermore, the applicant must be a real person or company and not a fictitious brand.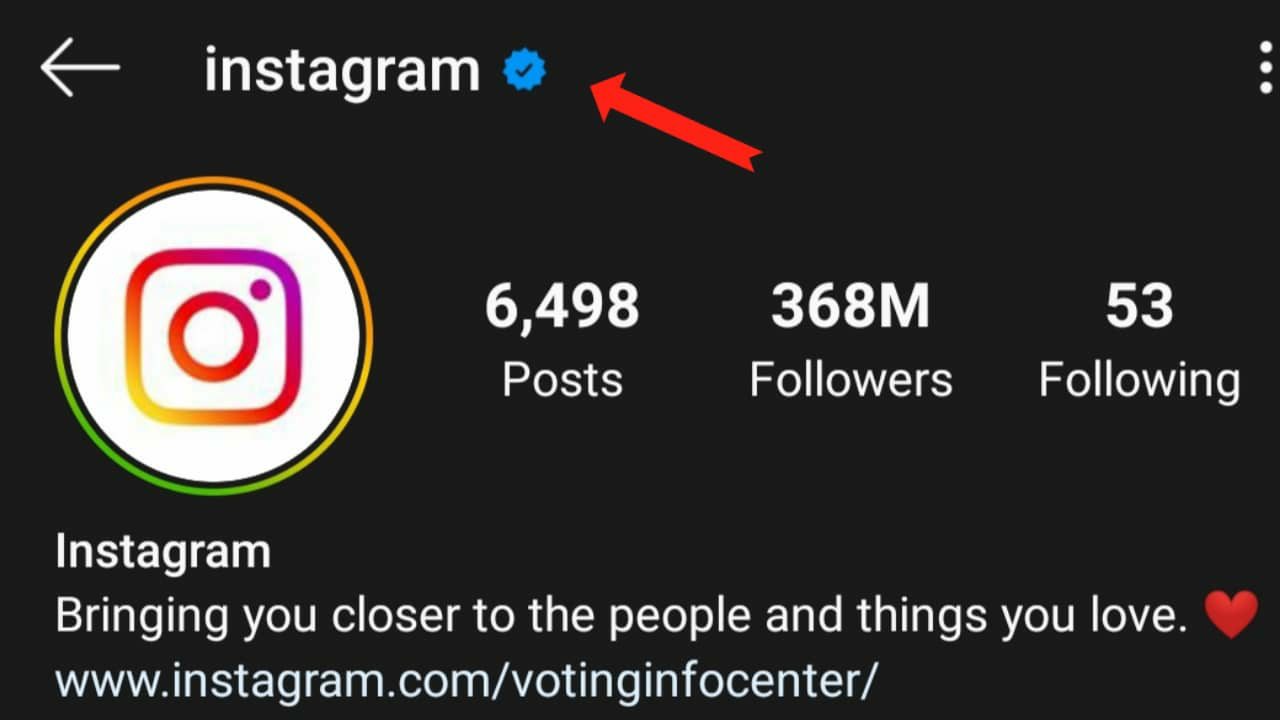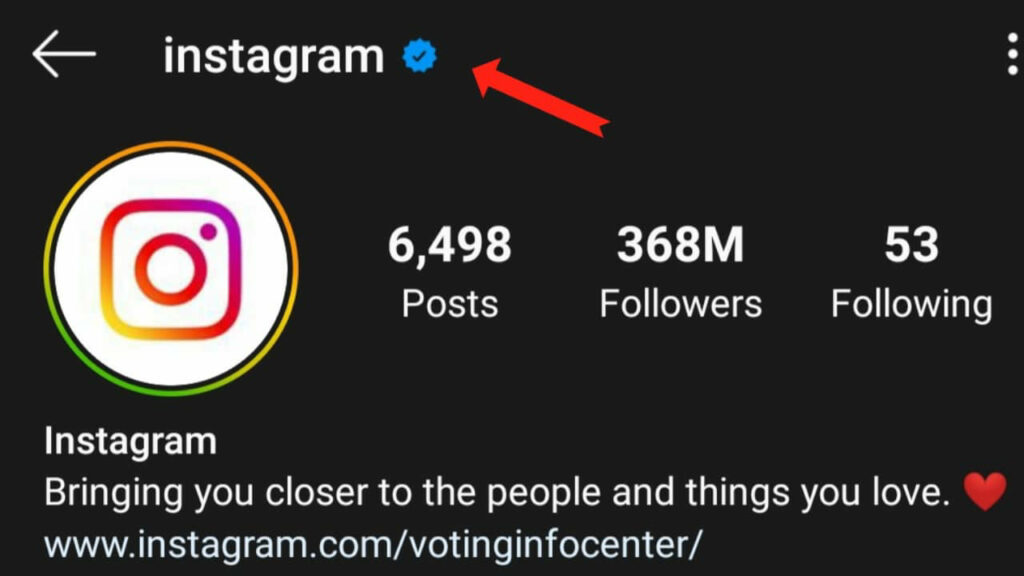 Uniqueness
Only one global brand, celebrity, or influencer account can be verified on Instagram, excluding language-specific accounts. Therefore, if your brand runs multiple accounts on Instagram, be careful to choose which profile should receive a verification tick.
Publicity
Only accounts with a privacy setting of "Public" – not "Private" – will have a blue checkmark on Instagram.
Completeness
Is your Instagram bio complete? Having a complete bio with your full name and a profile picture is one of the basic requirements. In addition, at least one post must have been published.
Notoriety
Once again, if the profile does not represent a "well-known, frequently searched person, brand, or organization," getting the blue checkmark becomes a real challenge.
One interesting requirement in the Instagram verification process is that your bio must not be linked to your other social media accounts, such as Twitter or TikTok.
Can I pay for verification on Instagram?
A lot of you have almost certainly asked yourselves this question. The answer is no, verification on Instagram is free.
What are the benefits of Instagram verification?
There are several benefits that come with Instagram verification:
Confirmation of authenticity & security
Once a user enters your account name in the search box or accesses your profile, the blue tick immediately confirms the authenticity of your account. This generally triggers a feeling of security for the user, which underlines the seriousness of your person or company.
Relevance
On Instagram, it is confirmed that only user accounts that represent a public interest are provided with a verification badge. This means that you can expect to have a certain relevance for the platform and the community.
Visibility
One key point is the fact that verified accounts rank higher in the internal search on Instagram compared to profiles without the blue checkmark. This automatically increases visibility for your account.
Linking Instagram Stories (Swipe-up)
The option to link to Instagram Stories (swipe-up link) is usually reserved for accounts with a community of 10,000 followers or more. However, if you successfully verify your Instagram account, you will be able to use this feature even if you don't have the minimum number of followers for this feature.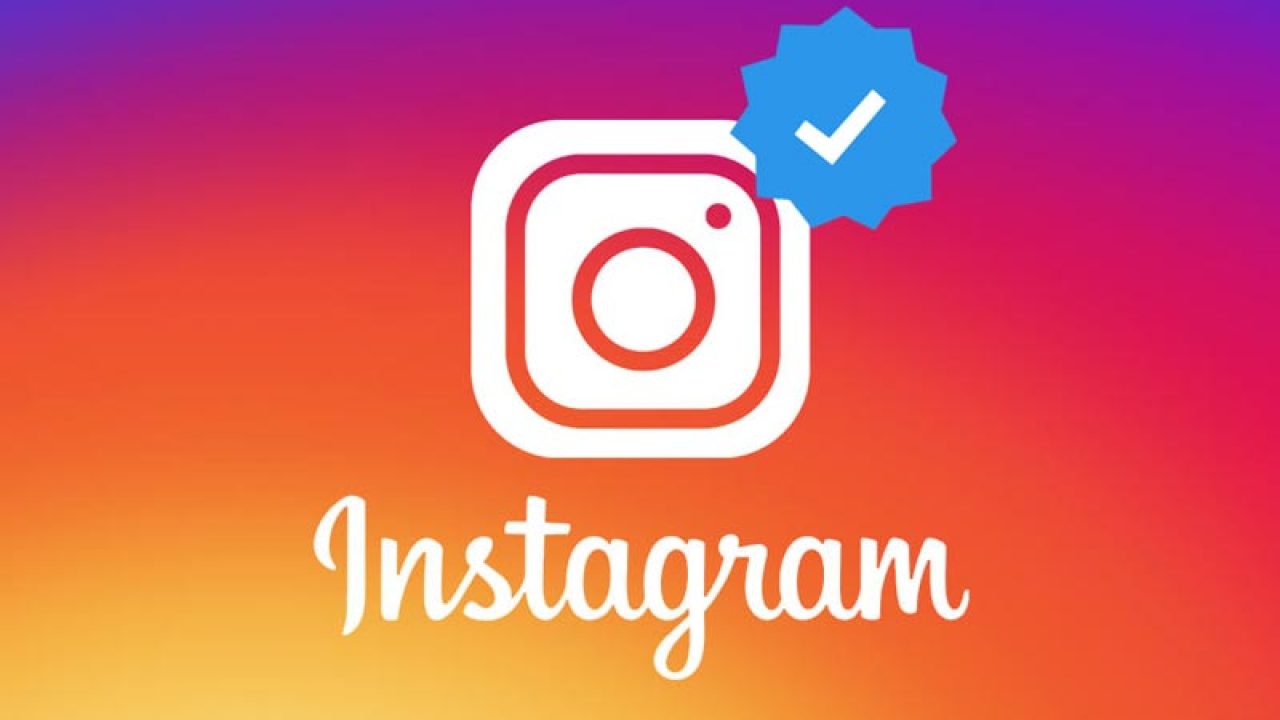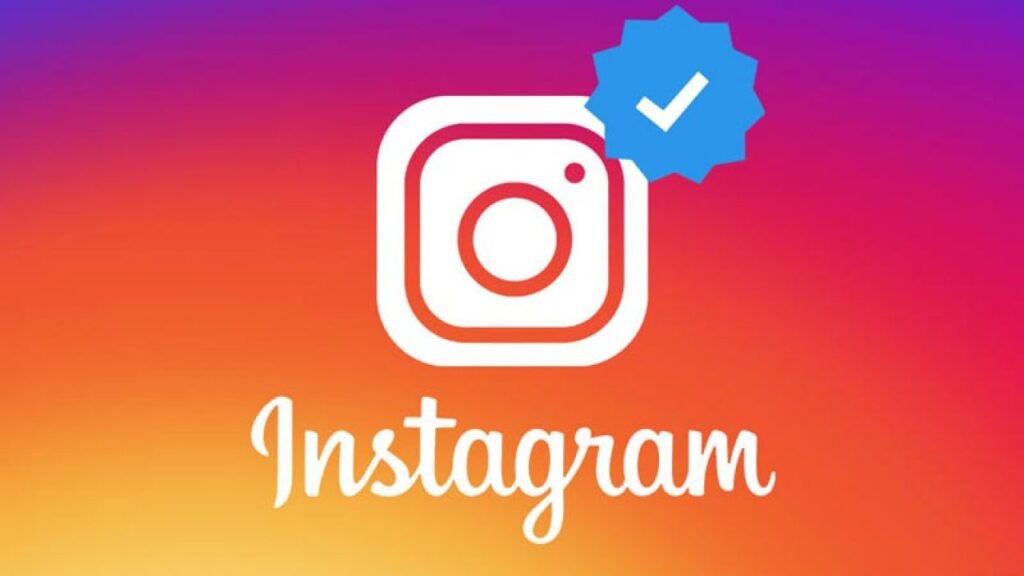 How to get verified on Instagram in 6 steps
But how do you get the much-coveted blue tick and how long does the verification process on Instagram take? Here, let's take a look at the relatively simple sign-up process.
Step 1: Go to the menu icon in the upper right corner of your profile.
Step 2: Click on the "Settings" icon.
Step 3: Click on the "Account" menu item.
Step 4: Select "Request verification" from the list.
Step 5: Complete the form and attach an identification document or official business document.
Step 6: Click Submit.
That's it! Just follow this step-by-step guide to request verification on Instagram. Normally, you will be informed after a few days (in some cases, it may take a week or more). It might take several attempts to get the blue tick, though you can apply for Instagram verification multiple times. So do not give up right away!
How to grow your account and get verified on Instagram [5 simple tips]
Use the guide below to increase your follower count before applying for the much sought after blue tick!
Post images that tell stories
As they say, a picture is worth a thousand words. With Instagram being an image-centric platform, it gives you the opportunity to tell stories to your audience. Many times, content is used to tell a story by introducing yourself, your audience, or your purpose. This method is much more important for business pages on Instagram.
Also Read:
Stay active & post when the time is right
The more active you are, the more likely you will be connecting with people and consequently getting verified on Instagram. When it comes to building followers, it's not just about creating great content. Because of Instagram's new API, we can no longer rely on visibility to "just be there."
When you engage with your audience, your potential fans, and your influencers, this engagement will increase the number of followers you have through greater reach and more touchpoints. Then if you post at the right time – all the better!
Ensure quality content
You might be asking yourself how to get verified (without celebrity endorsements) on Instagram. Well, one of the best ways is to share content that's valuable to your target audience. The content can be informative, humorous, musical, or provide an advantage to your users in some other way. By creating a hub where quality content is continuously posted, your followers will most likely stay loyal to you.
Avoid buying fake followers for verification on Instagram
Do not purchase followers on Instagram. Simply, don't do it. Genuine growth and reach come from meaningful engagement, something bots won't help you with. In case you think that the artificial growth of your followers can help you in giving Instagram verification, you are mistaken.
Generally, the followers you gain in exchange for payment are bots. With Instagram rigorously cracking down on bots and unethical activity, there's a good likelihood that your follower count will drop shortly after you buy them. In fact, many brands are cracking down on influencer fraud.
Use hashtags
Using hashtags is another way to expand your reach on Instagram. You can use Instagram's new "follow" hashtag feature to reach new audiences, increase the number of followers you have, and increase your chances of getting a verification checkmark on Instagram.
In fact, did you know that posts with at least one hashtag get an average of 12.6% more engagement than posts without hashtags? Building your own hashtag is an excellent way to inspire users to create their own content. While using generic hashtags, such as "like for like," can drive more likes, it will not resonate with the appropriate audience.
Even if verification on Instagram doesn't work out, you can still build a dedicated following using the tips above!