Warner Bros. Games Montreal is not just focusing on content development for Gotham Knights, as there is increasing talk of another AAA project. The latest post from one of the developers has added fuel to the fire.
Gotham Knights were one of the October launches that received a decent reception and received additional unlockable content a month after its release.
However, the reports from a year ago and the studio's recent job openings, which seek specialists with experience working on the Unreal Engine, suggested that the team hasn't had much time to rest, and is busy with its next release.
Bryan Theberge, having been with WB Games Montreal for more than nine years – having worked as a producer and senior producer – refreshed his Linedin profile by adding another game to it.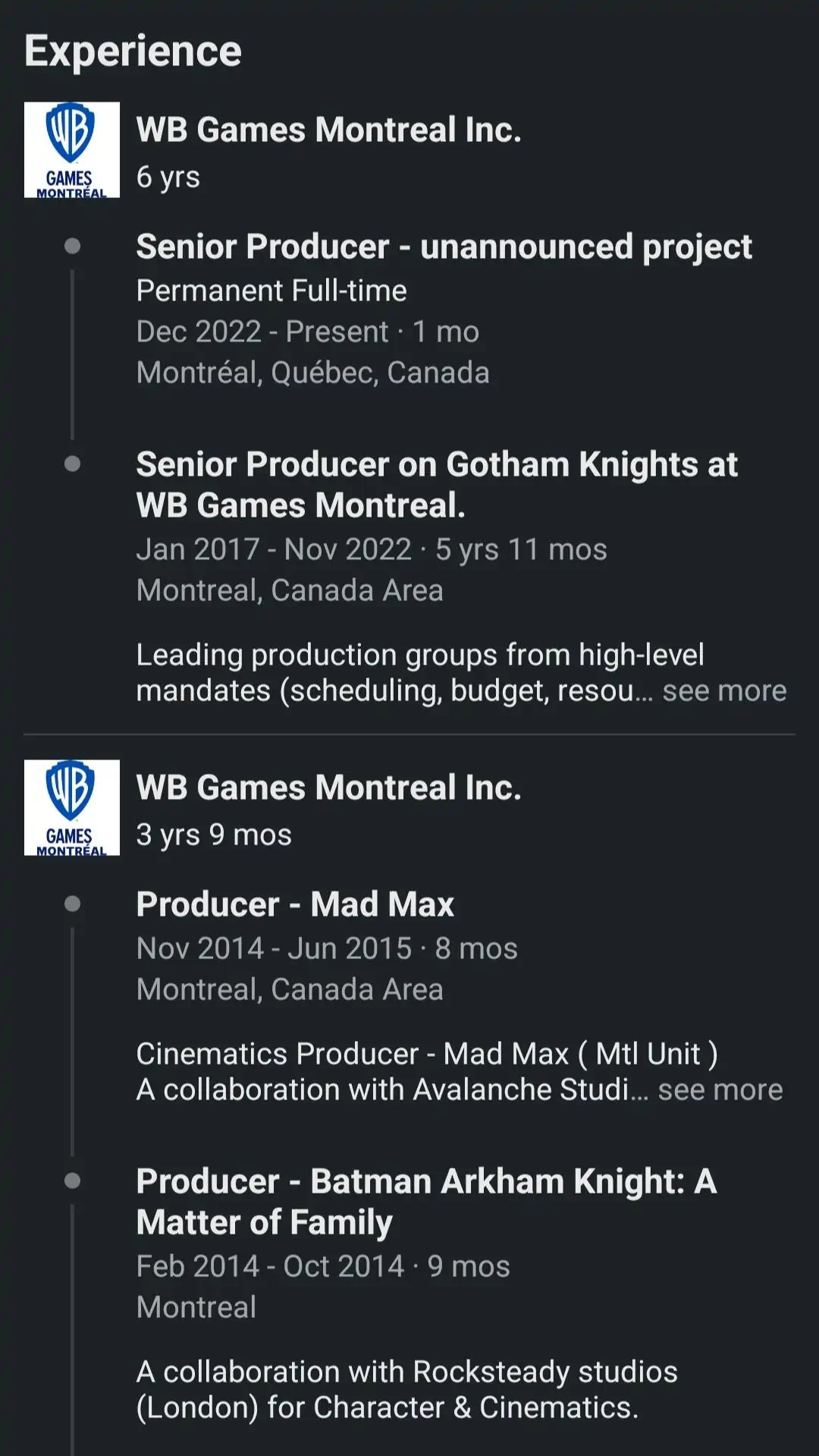 The developer took on the position of senior producer for an "unannounced project" back in December, which makes it clear that the studio is reorganizing its specialists and filling them in new positions.
As yet, little is known about the production, though rumor has it that it will be another game set in the DC universe.
As early as 2018, a senior designer at Warner Bros. Games Montreal admitted that two titles drawing from the comic book universe are in development – while Knights of Gotham has been on the market for some time, there's no sight or sound of the second entry.
Let's recall that after the recent reshuffle at Warner Bros. Discovery it is James Gunn who is to take charge of fitting the upcoming games into the revamped DC universe.