Gameloft, the developer behind Disney Dreamlight Valley, has recently unveiled their roadmap for the game in 2023. This roadmap includes both specific content that will be released in the next couple of months as well as features that will be added throughout the year without a fixed release date.
One of the biggest updates that players can expect in the game will be available in February. This update will bring a host of new content, including the addition of characters from the films Encanto and Frozen.
Players will be able to interact with Mirabel, the protagonist of Encanto, and the lovable snowman Olaf. Another new character, Simba from The Lion King, will be added to the game in April, joining Scar as part of the cast.
After the first quarter of the year, the roadmap for Disney Dreamlight Valley becomes a bit more vague. In the summer, with no set release date, another major update is planned.
The only information that has been shared about this update is that players will discover who lives in the mysterious pumpkin.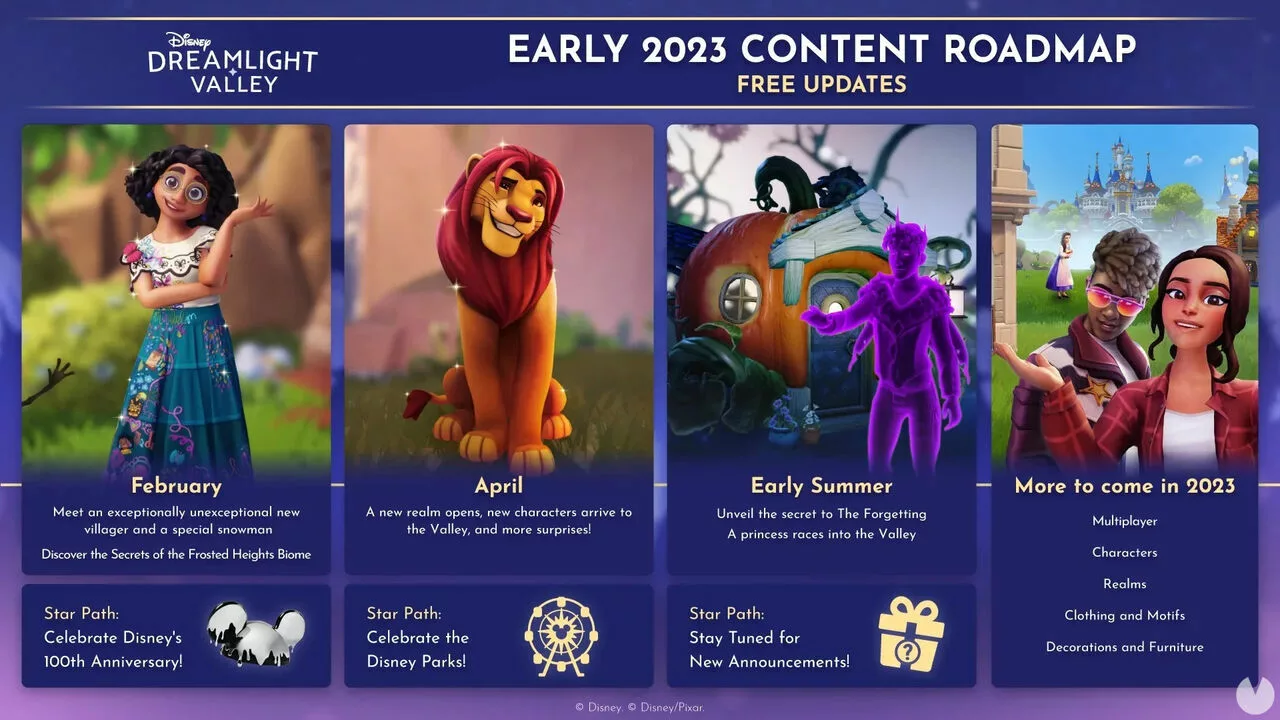 Additionally, new game features such as multiplayer and more characters, kingdoms, and items will be added to the game throughout the year, but without a specific release date announced.
Disney Dreamlight Valley is currently available in early access format on several platforms including PS5, Xbox Series X/S, PS4, Xbox One, PC, and Switch. Players can immerse themselves in the adventure of building their own Disney town and enjoy the new updates and features as they are released in 2023.