As the years have flown by since the debut of GTA V on Xbox 360 and PS3, the Rockstar game has not only stood the test of time, but has soared to new heights of success. Month after month, it continues to rack up staggering sales numbers and attract millions of players to its multiplayer aspect, GTA Online.
And the game shows no signs of slowing down, with constant updates and new features being added to keep players engaged.
One of the most recent updates to GTA Online has finally introduced a feature that fans have been clamoring for: the ability to fast travel. In an online multiplayer game, it can be challenging to implement a fast travel system due to the real-time, shared nature of the experience.
But the developers at Rockstar have managed to pull it off, allowing players to order a taxi and quickly travel to some of the most popular destinations in the virtual city of Los Santos. It's a game-changer that will no doubt be a hit with players looking to save time and get straight to the action.
The latest update to GTA Online has brought with it a revolutionary new feature that will change the way players navigate the virtual city of Los Santos.
Now, players can purchase a taxi from the Warstock Cache & Carry or visit the Downtown Cab Co. depot at the corner of Tangerine Street and Mirror Park Boulevard in East Vinewood, on either PC or the next-generation consoles like PS5 and Xbox Series X|S.
By calling Downtown Cab Co. from your mobile phone, you can fast travel to various predetermined areas of the city with ease.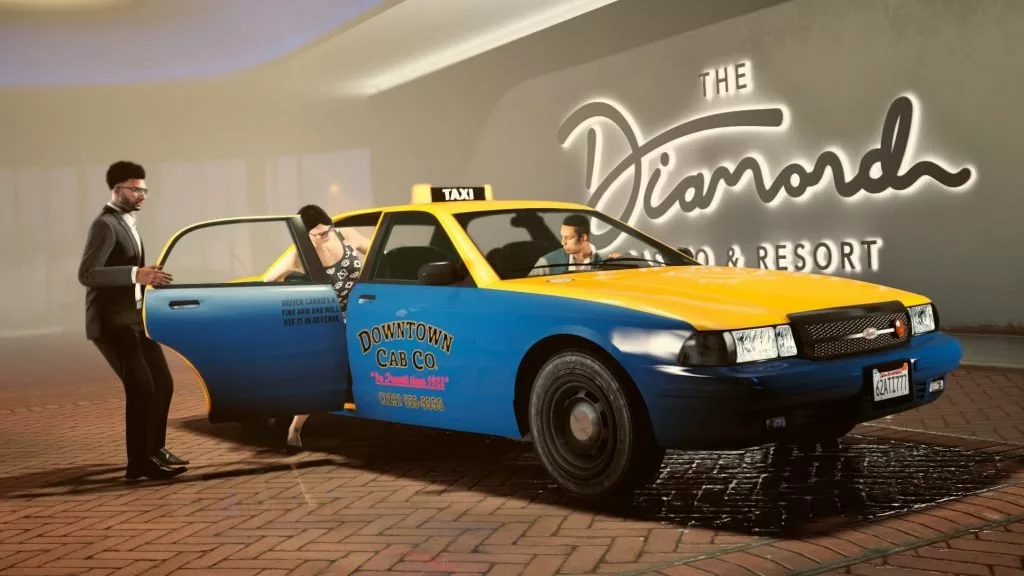 What's more, if you're a GTA+ member, these rides will be completely free, with a 5-minute cooldown between rides, allowing you to travel around the city with lightning speed. It's an exciting new addition to the game that offers a level of convenience and ease of use that players have been clamoring for.
Since its premiere, GTA Online has continually added new quality of life functions, ways to earn money and other mechanics that favor the roleplay that has made the multiplayer side of GTA V so popular.
With no official date for the arrival of GTA VI, and the much-anticipated revision of GTA Online, we can still expect another great update of the game by the middle of 2023.
According to the latest rumors, GTA VI could arrive between 2024 and 2025, but until then, players can continue to enjoy the ever-evolving world of GTA Online.