Greyhill Incident, the highly anticipated survival horror game developed by Refugium Games studio, is set to premiere on June 9, 2023, and fans are eagerly anticipating its release.
Recently, the game's publisher Perp Games released a new trailer for the game on the occasion of Alien Day celebrations, revealing more details about the game's story and gameplay mechanics.
The game is set in the early 90s in the United States, during a time when the media was full of stories about weather balloons and conspiracy theories. However, the residents of the small district of Greyhill soon realize that something much more sinister is going on.
As paranormal activity increases in the area, the terrified and paranoid residents of Greyhill begin to suspect that the government is somehow involved in the alien invasion that has befallen their town.
Players take on the role of Ryan Baker, an average guy armed with a baseball bat and revolver, who must navigate through the atmospheric neighborhood of Greyhill to save his neighbor in serious trouble.
The gameplay involves finding useful items, solving puzzles, and fighting off the invading aliens to guide Ryan safely through the neighborhood.
The game features an open-world environment where players can explore houses and barns, uncover the alien conspiracy, and search for ammo to survive the alien invasion.
The aliens are a constant threat, attacking the village with their flying saucers, abducting and probing people. Players must sneak, run, or fight their way through the infested village while avoiding the Grays.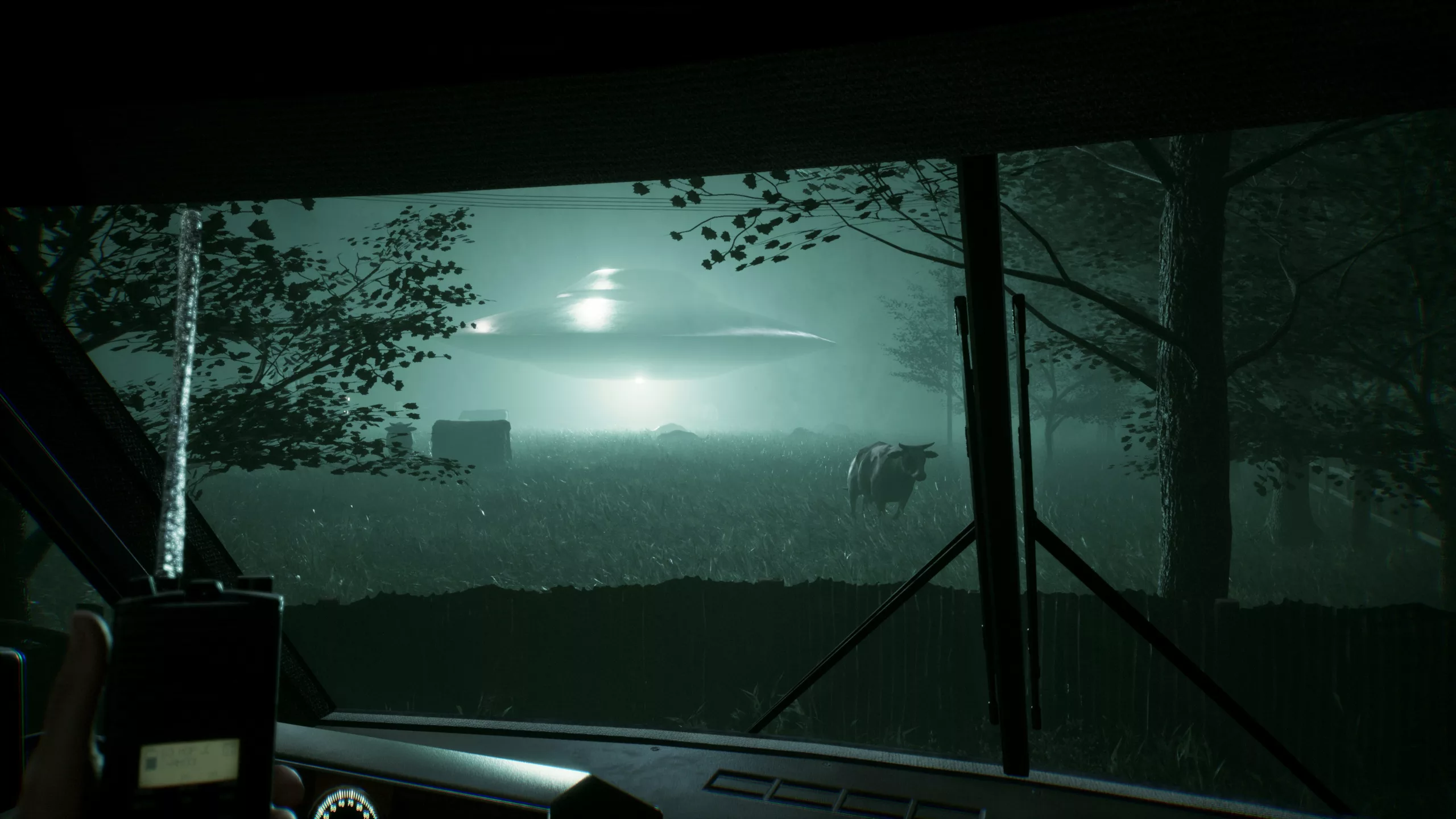 With its immersive storyline, atmospheric gameplay, and heart-pumping action, Greyhill Incident promises to be a thrilling gaming experience for survival horror fans.
The game will be available on PlayStation 5, Xbox Series, PlayStation 4, and PC on June 9, 2023. Don't miss the chance to experience the terror and fight for survival in the town of Greyhill.