Assassin's Creed Mirage, the highly anticipated installment showcased at Ubisoft Forward, not only takes players back to the roots of the series but also brings a fresh take on combat mechanics.
Animation Director Benjamin Fox revealed in an interview with Video Games that the Ubisoft Bordeaux team found inspiration not only in the earlier Assassin's Creed games but also in the grace and skill of samurai and the legendary Jedi from the Star Wars franchise.
Fluidity and Speed: The Essence of Basim's Moves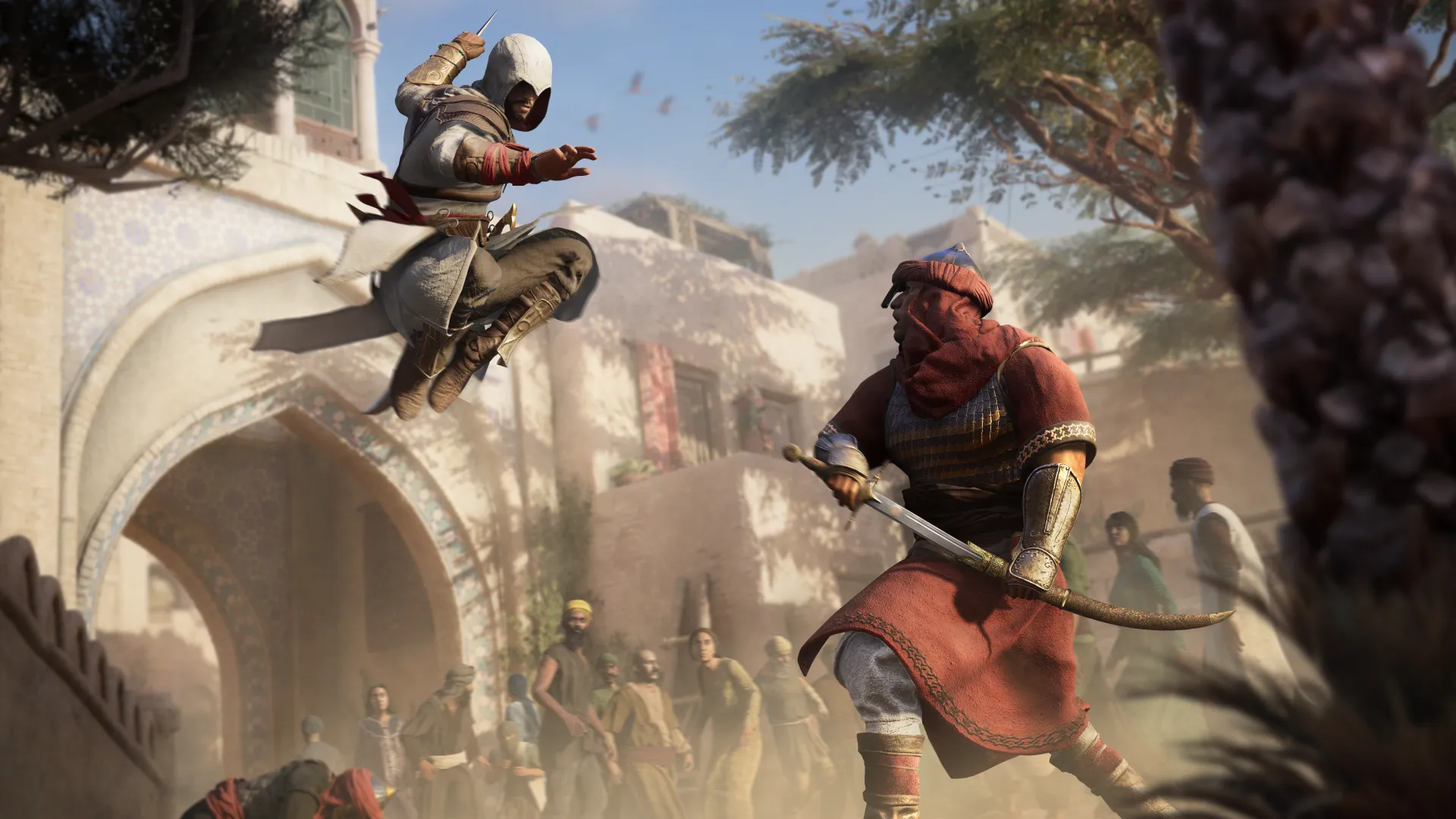 One of the primary focuses of the team was to capture the fluidity of Basim's movements in combat. Fox emphasized the seamless transition from one attack to another, allowing players to swiftly and effortlessly chain their moves.
While the team referred to the original Assassin's Creed games as a reference point for the fighting style, they also delved into other sources of inspiration. The samurai's mastery of the sword and the Jedi's elegant wielding of lightsabers provided valuable insights into crafting Basim's combat abilities.
Training and Realism: Bringing the Sword to Life
To truly capture the essence of Basim's combat style, the animating team underwent sword training to gain a deeper understanding of how a skilled warrior moves. By combining their training with creative ingenuity, they aimed to deliver visually pleasing arcs and shapes, emphasizing fluidity and speed.
Fox expressed the team's desire to build upon the combat mechanics of Assassin's Creed Valhalla and provide Basim with his own unique twist.
In a departure from the previous game in the series, Assassin's Creed Mirage will feature less gory combat, omitting dismemberments while focusing on the skill and finesse of the protagonist's attacks.
Release Details: October 12, 2023
Assassin's Creed Mirage is set to release on October 12, 2023, across multiple platforms, including PC, PlayStation 5, Xbox Series X/S, PS4, and Xbox One. Players will have the opportunity to experience the game from day one through the Ubisoft+ subscription service.
Early impressions of the extended demonstration have been highly promising, indicating that Assassin's Creed Mirage is not only a return to the series' origins but also an evolution that holds great potential.
As the release date approaches, fans eagerly anticipate immersing themselves in the dynamic combat mechanics and exploring the vast and captivating world of Assassin's Creed Mirage, where the influences of ancient samurai and legendary Jedi converge to create an unforgettable gaming experience.