Welcome to the vibrant world of Mortal Kombat 1, where each fighter carries a unique narrative, stunning abilities, and a relentless drive to prevail. This guide takes you on an immersive journey through the game's diverse roster, introducing old favorites and new challengers who bring depth to the game's rich narrative tapestry.
From hardened warriors to rogue mercenaries, and from crafty sorcerers to mighty deities, Mortal Kombat 1 offers a fighter to match every gamer's playstyle and preferences. Explore the unique traits, fighting styles, and special moves of each character that make every battle unpredictable and thrilling. Let's dive in and meet the fearsome fighters of Mortal Kombat 1.
Mortal Kombat 1 Characters
Immerse yourself in the thrilling universe of Mortal Kombat 1, where each character comes with a unique backstory, distinct abilities, and a fierce determination to achieve victory. This installment boasts an intriguing mix of familiar faces and new challengers, each contributing to the rich tapestry of the Mortal Kombat narrative.
The diverse roster is curated to deliver a balanced gameplay experience, where strategies and tactics can be as unique as the characters themselves. From ancient warriors to rogue mercenaries, from cunning sorcerers to powerful deities, Mortal Kombat 1 offers a character to resonate with every player's style and preferences.
Here, we bring you a comprehensive list of characters featured in Mortal Kombat 1. Each one carries with them their unique traits, fighting styles, and special moves, shaping the game's dynamic and ensuring every battle is as unpredictable as it is exciting. Let's dive into the world of Mortal Kombat 1 and meet these formidable fighters:
Scorpion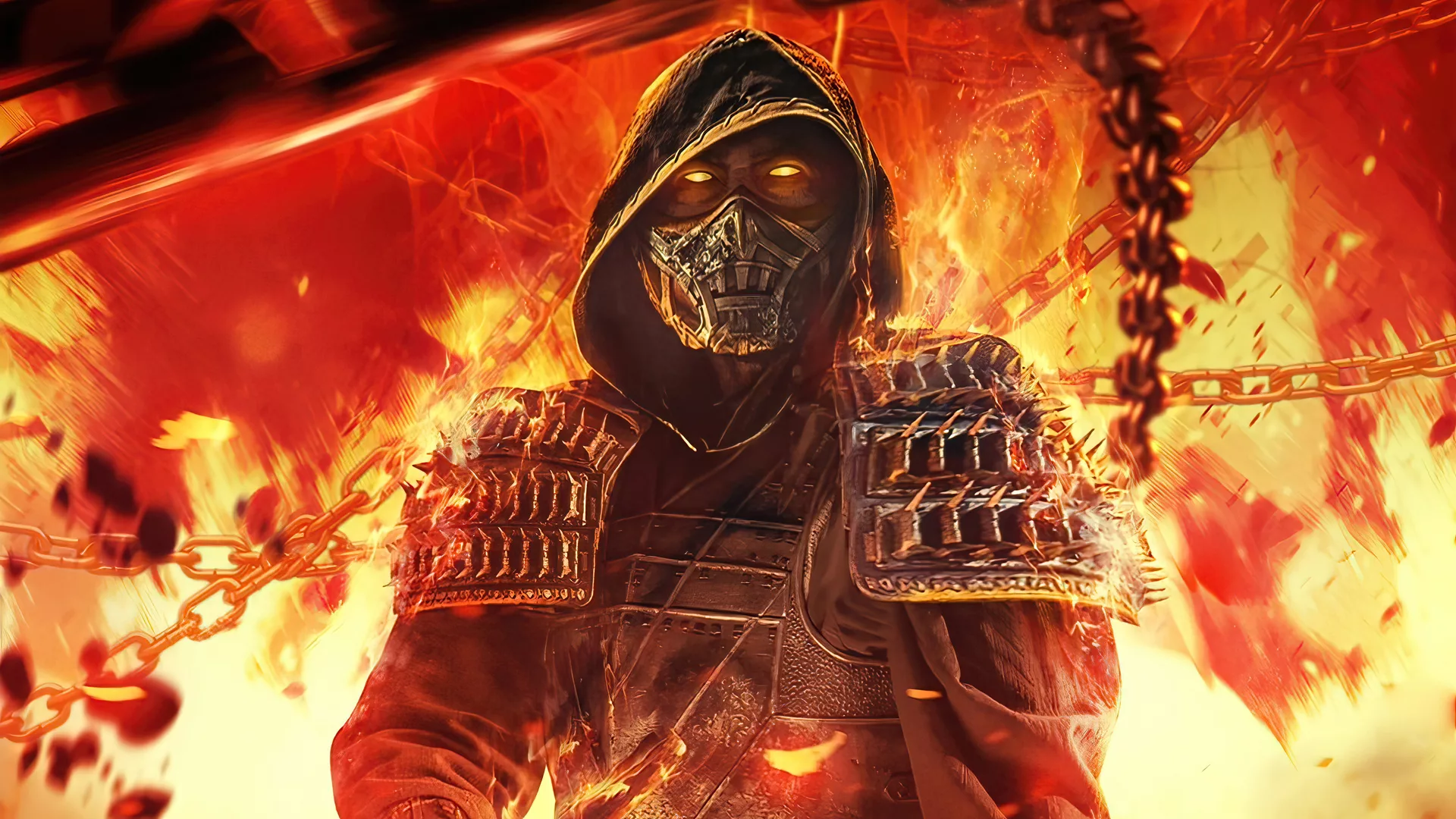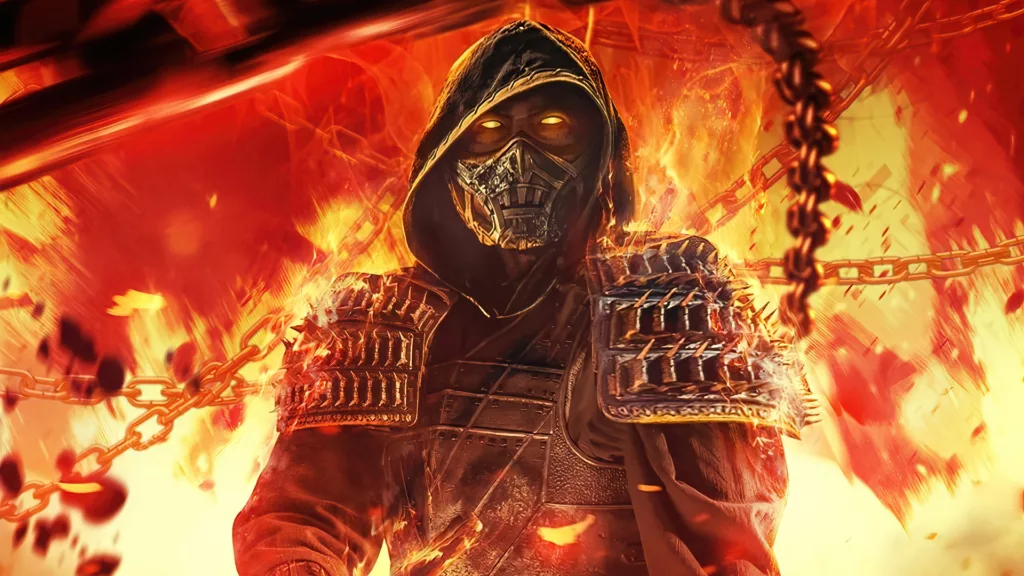 Without a doubt, the presence of Scorpion is deemed essential in every iteration of Mortal Kombat. His name and persona have become deeply interwoven into the fabric of the franchise over the years. What has caught our attention in the recent trailer, though, is the unconventional representation of this widely adored character. The spotlight shines on his human persona, Hanzo Hasashi, instead of his typical undead Ninja (or revenant) manifestation.
Even though Hanzo has been featured in Mortal Kombat 11, the first Mortal Kombat game reboots the series. Hence, it sparks our curiosity that NetherRealm may maintain this version of Scorpion moving forward. If this indeed transpires, it is likely that he will be portrayed as a protagonist. However, it is worth mentioning that the age-old rivalry between Scorpion and Sub-Zero persisted even in their living days, thereby creating a fascinating ambiguity around the unfolding of the narrative.
Mileena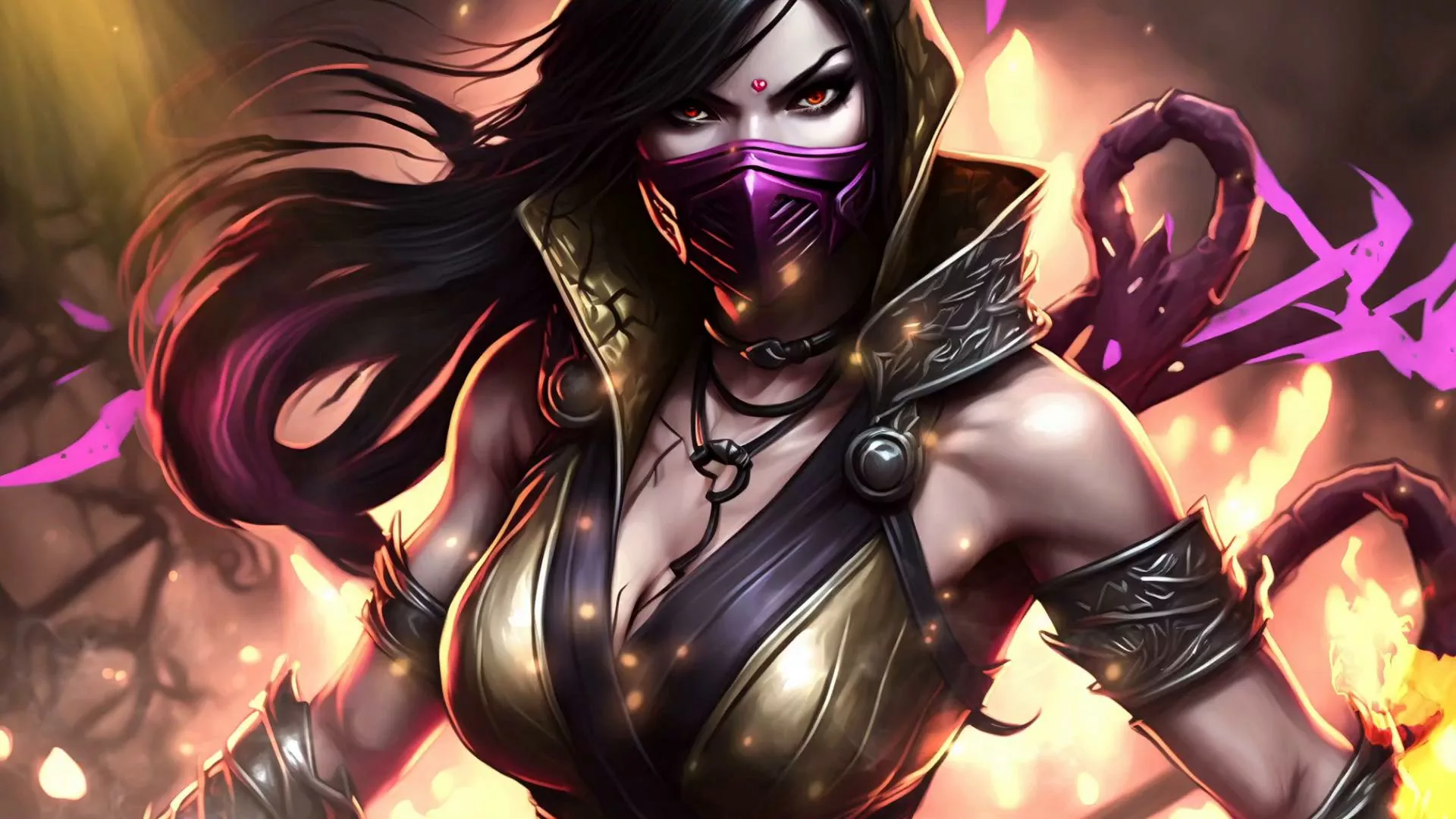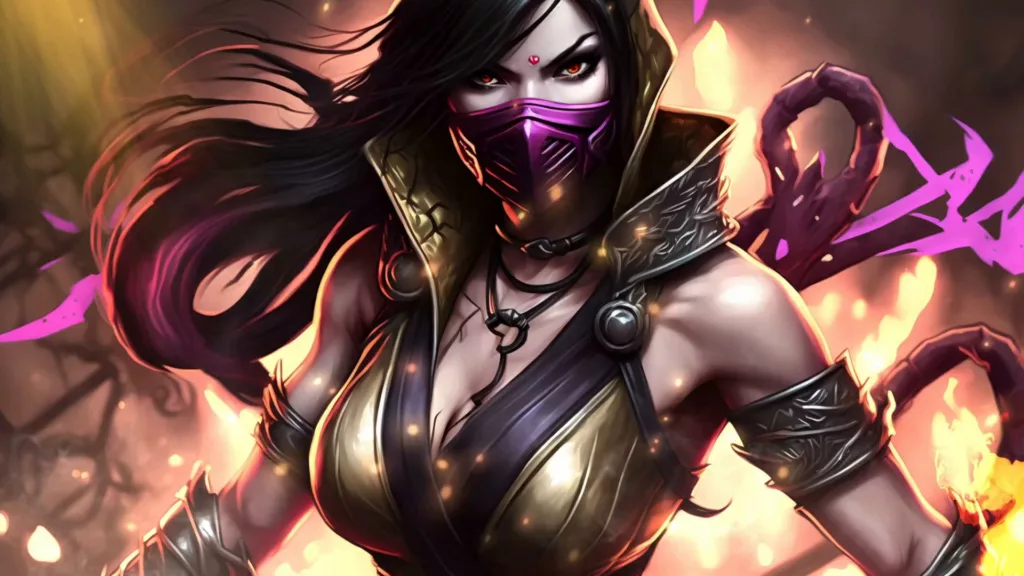 In Mortal Kombat 1, Mileena emerges as Kitana's elder twin sister, cementing her status as the legitimate heir to Outworld's throne. This fresh portrayal of Mileena is intriguingly divergent from her earlier depiction as a half-Tarkatan clone, a grotesque mimicry of the princess. Until the advent of the "Tarkat disease" causing her facial disfigurement, Mileena was indistinguishable from Kitana. The current interpretation could potentially offer the most sophisticated and layered representation of this dangerous femme fatale that the Mortal Kombat series has witnessed.
Sub-Zero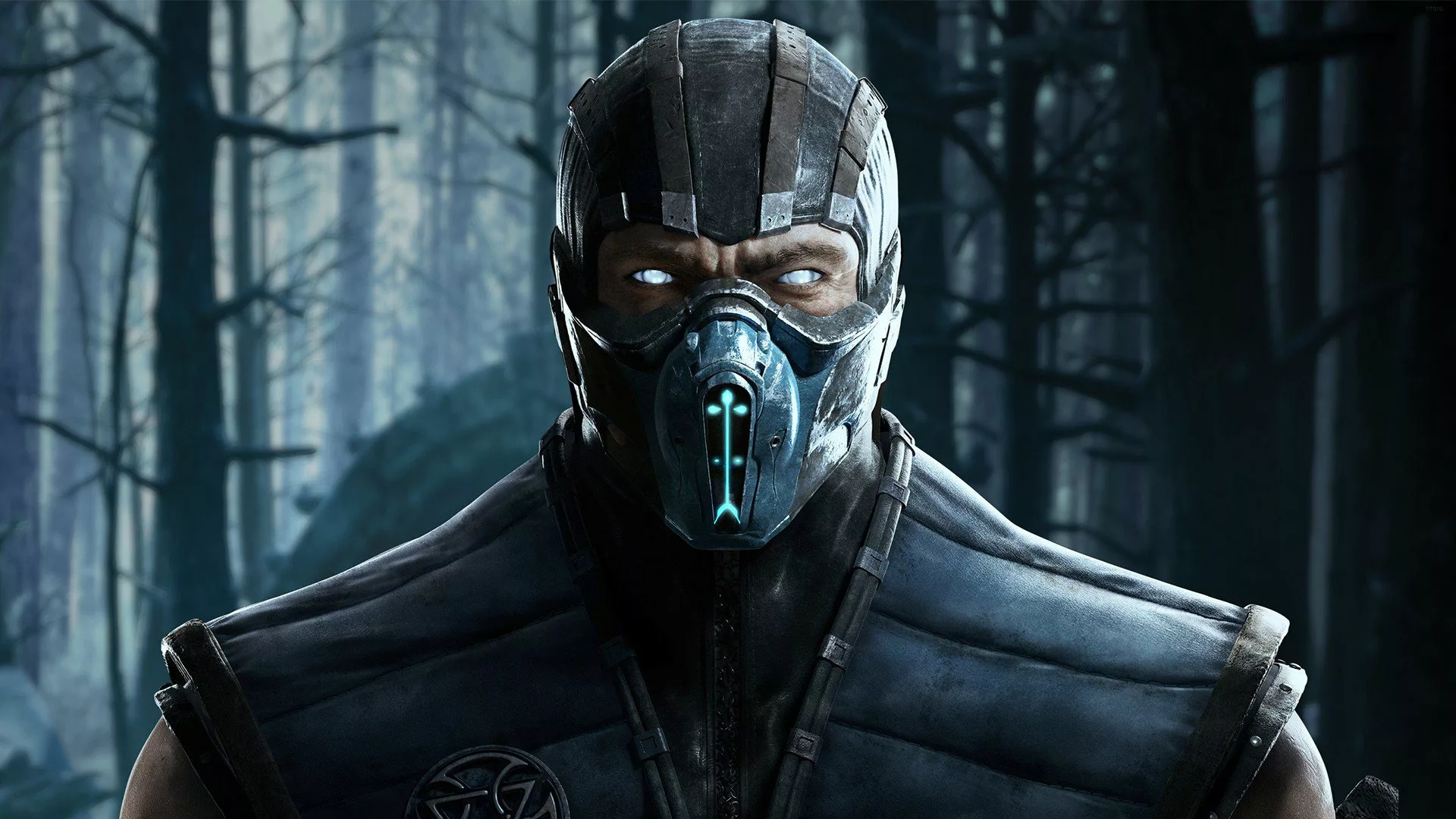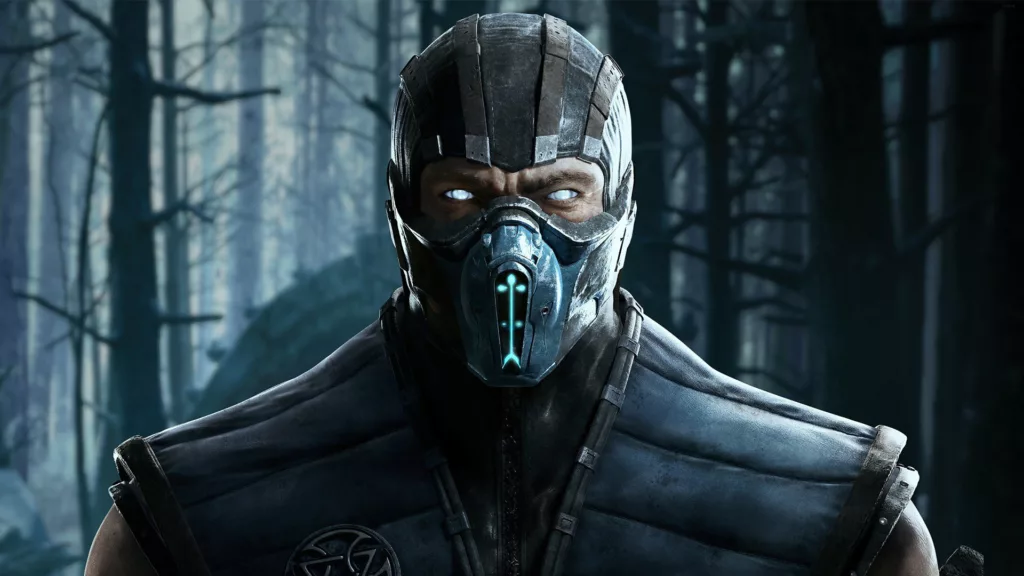 One cannot discuss the Mortal Kombat franchise without mentioning Sub-Zero, one of its most memorable characters. Known in the world of Mortal Kombat as Kuai Liang, Sub-Zero is a formidable cryomancer. His lightning-fast reflexes coupled with his lethal combat skills make him an adversary to be reckoned with. His mastery over ice allows him to craft a variety of weapons out of it, using them to land crushing blows against his opponents.
This portrayal of Sub-Zero also shows him as a peacemaker, concluding the feud between the Lin Kuei and Shirai Ryu by aligning with Scorpion, his long-time rival. Adding another layer to their relationship, Mortal Kombat 1 introduces Sub-Zero and Scorpion as brothers, setting the stage for intriguing plot developments.
Liu Kang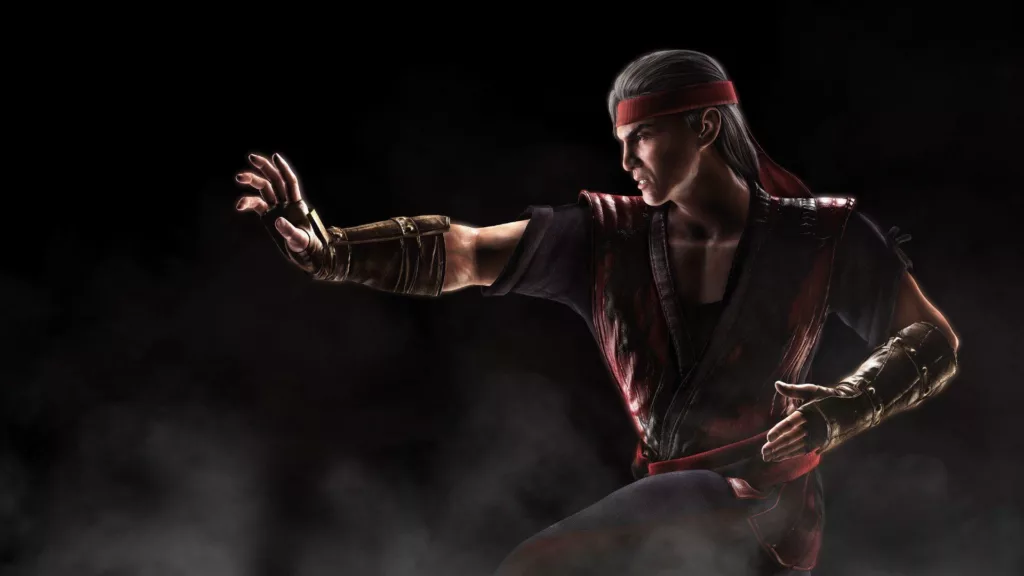 Liu Kang's reputation as Earthrealm's mightiest warrior is unchallenged, and it's only been amplified with his recent transformation into a fire god. It's due to his actions that we can delve into a novel universe, unfolding a fresh narrative because he was the architect of it. Considering the utter chaos that marks the end of Mortal Kombat 11 and its subsequent DLC, it's understandable why he decided to reshape things. The trailer teases that he's prepared to step into the fray once again, determined to establish harmony across the realms.
There's an amusing irony here; Liu Kang might have to realize that no matter how many times he recreates a universe, conflicts between Outworld and other realms seem to be an unavoidable part of their existence. Nevertheless, we're hopeful for a touching reunion between Liu Kang and Kitana in Mortal Kombat 1. Maybe, just maybe, their relationship might evolve to mirror the iconic love story of Sonya Blade and Johnny Cage.
Raiden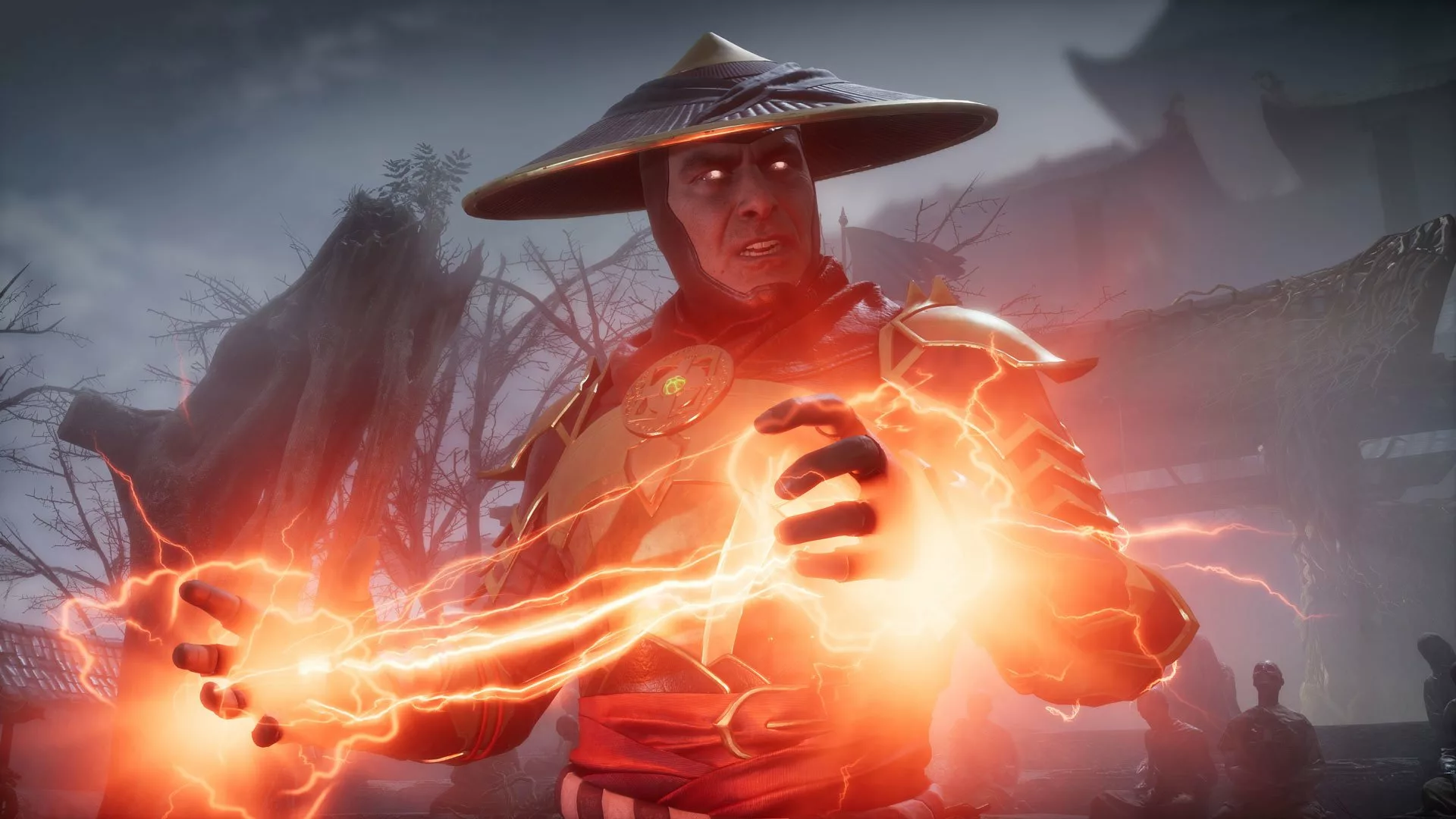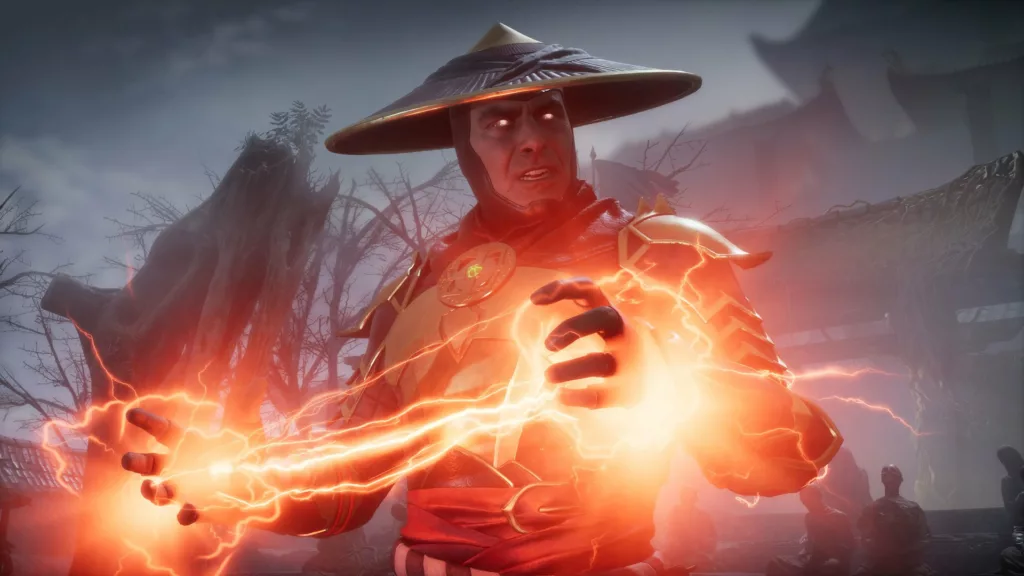 Raiden, the everlasting God of Thunder and guardian of Earthrealm, is a character who needs no introduction for anyone who's experienced the Mortal Kombat series. His constant presence in every game in the series has solidified him as a key character. For Liu Kang and Kung Lao, he is much more than that; he's akin to a paternal figure. However, it's worth noting that Mortal Kombat 11 sees him tainted by corruption.
The Raiden we're seeing now appears determined to evade the follies of his future self, a change instigated when Kronika eradicated the older Raiden from the original timeline. It's admittedly a perplexing situation, but we're holding onto hope that the genuine, uncorrupted Raiden will return. As the God of Thunder, Raiden can control lightning to execute electrifying attacks, conjuring bolts of lightning and generating electricity from his hands to dominate his adversaries.
Kitana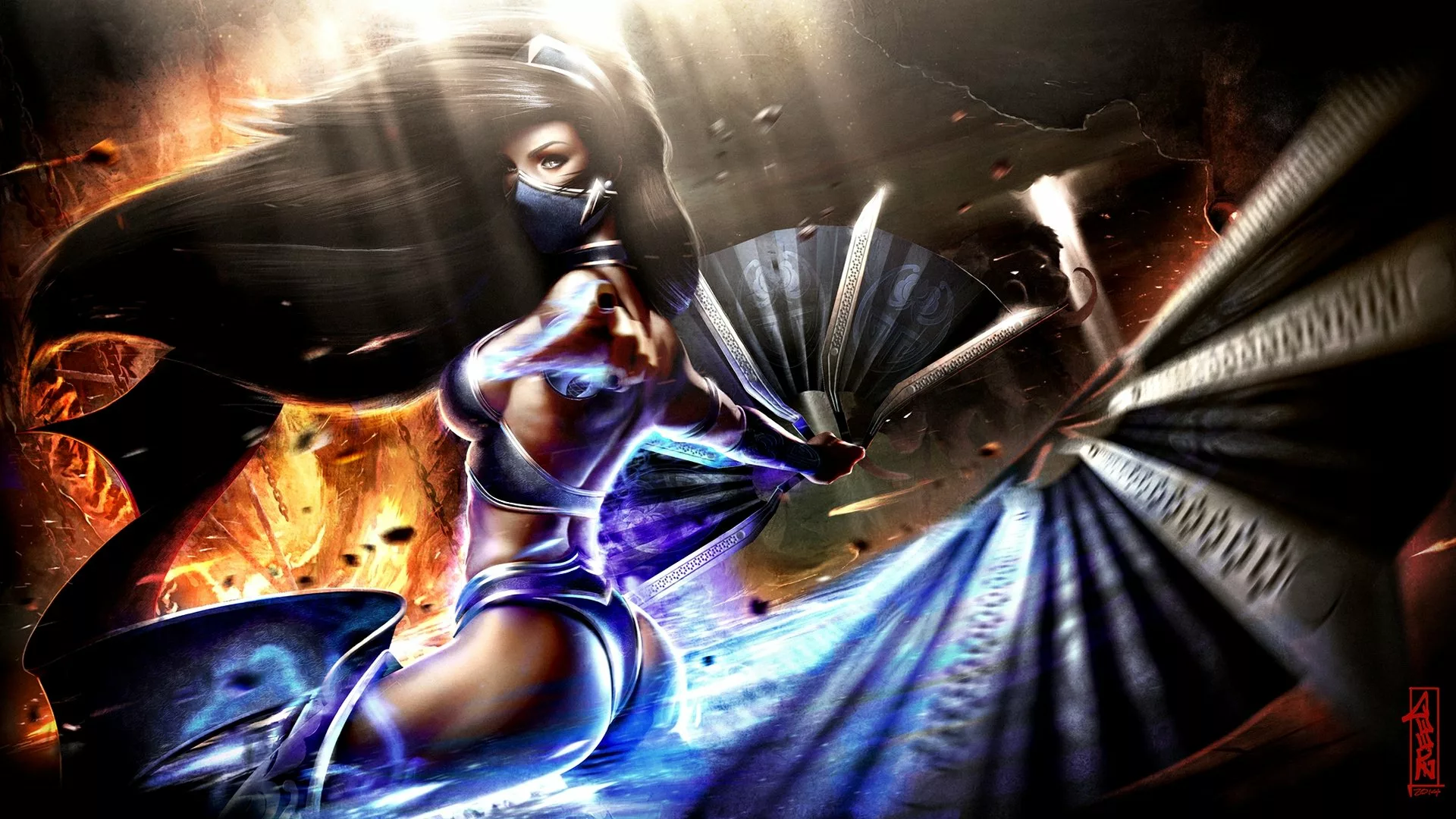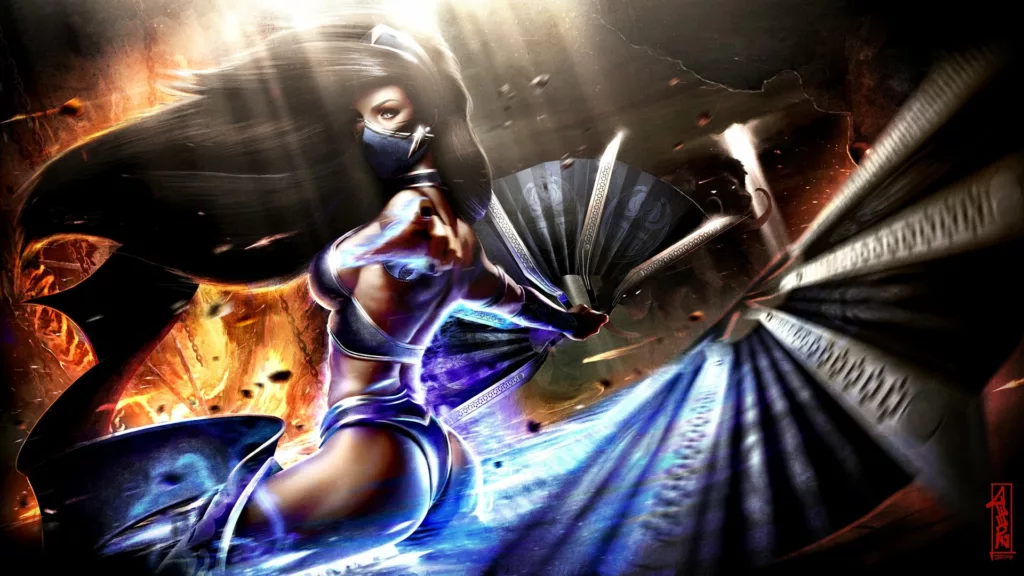 Princess of Edenia, Kitana, is an indispensable character in Mortal Kombat. Her reappearance doesn't come as a surprise, yet it fills us with anticipation and joy. She already has a brutal fatality to her name in the online space, where she decimates her opponent's body with ruthless efficiency. At this juncture, we can only confirm her as a member of the main cast. But, considering the Kameo fighters largely comprise classic characters, there's a high probability of her featuring in both categories. We will have to wait and watch how it unfolds.
Johnny Cage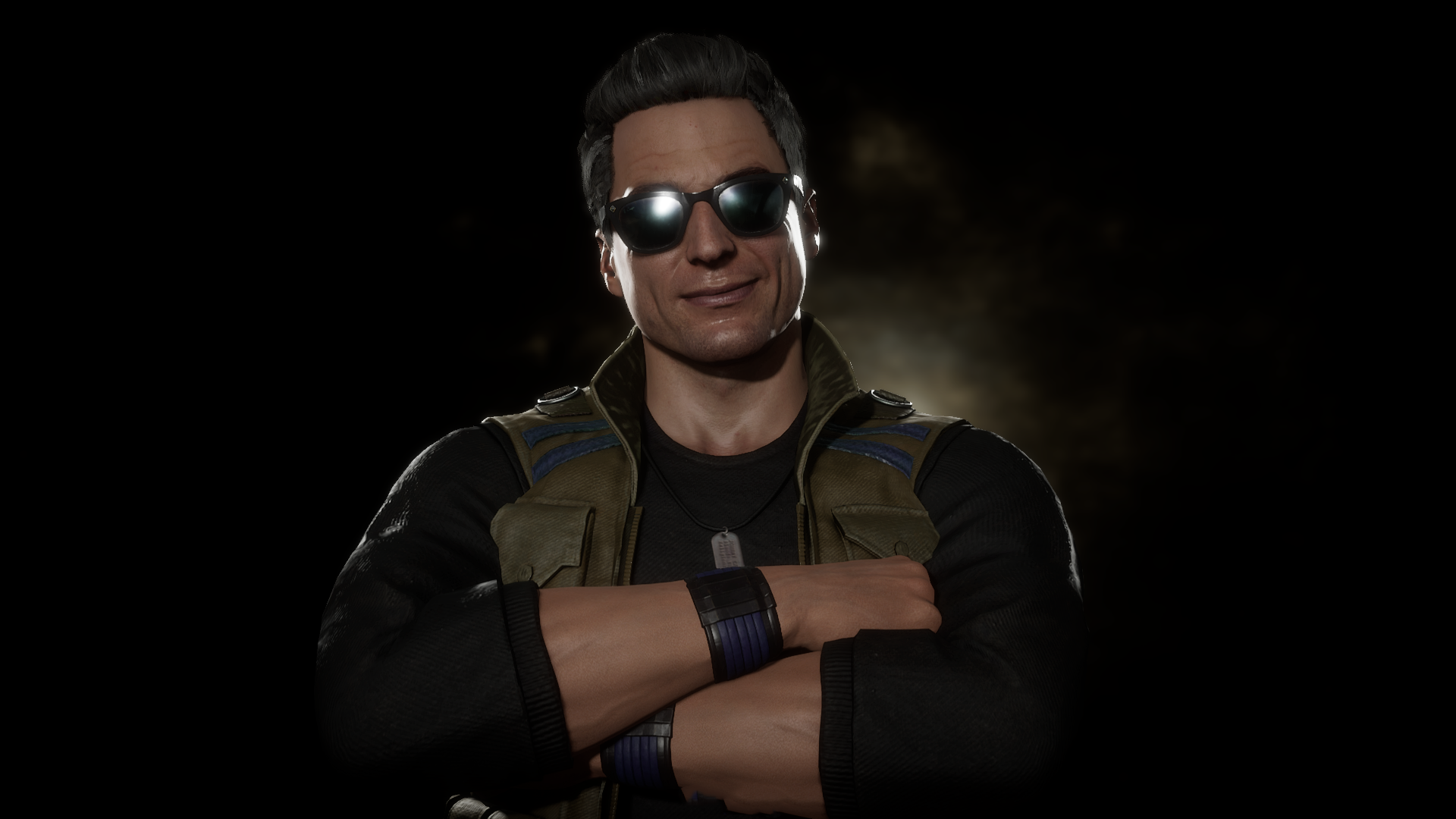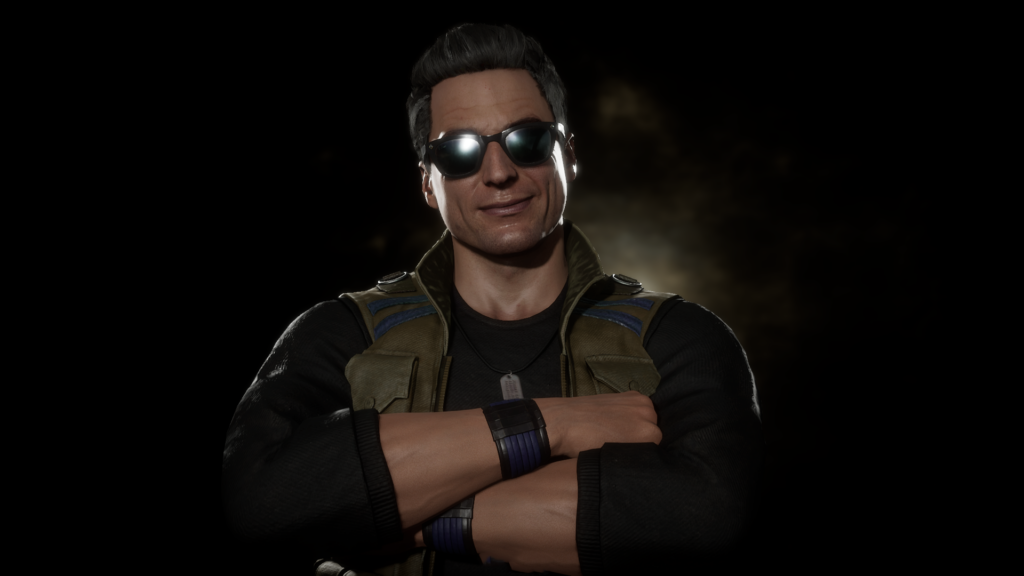 Johnny Cage, with his charismatic demeanor and witty humor, once again graces the Mortal Kombat universe. Known for his successful acting career and prized collection of relics, he has Kenshi vying for his sword during the gameplay reveal. Cage is adept at delivering swift and decisive blows, his combat style fluid and effortlessly powerful, culminating in a bone-crushing facial fatality.
However, he doesn't seem entirely sold on Liu Kang's team of explorers, sparking curiosity about his role in the unfolding drama. Undoubtedly a key figure in the main roster, Cage is brought to life by the voice of celebrated actor and martial artist, Jean-Claude Van Damme. Players also have the exciting opportunity to acquire a character skin that mirrors the likeness of this renowned actor.
Kung Lao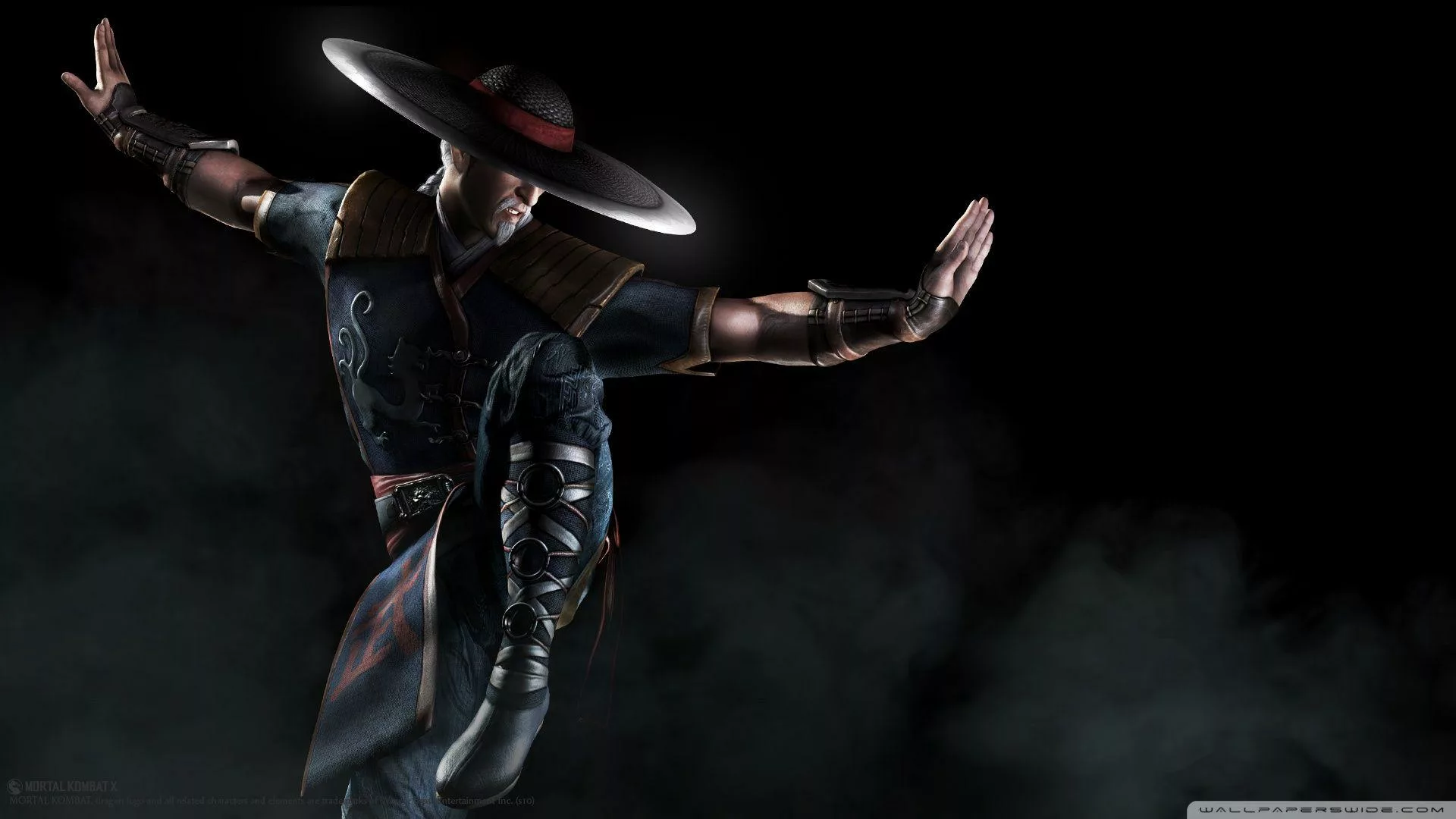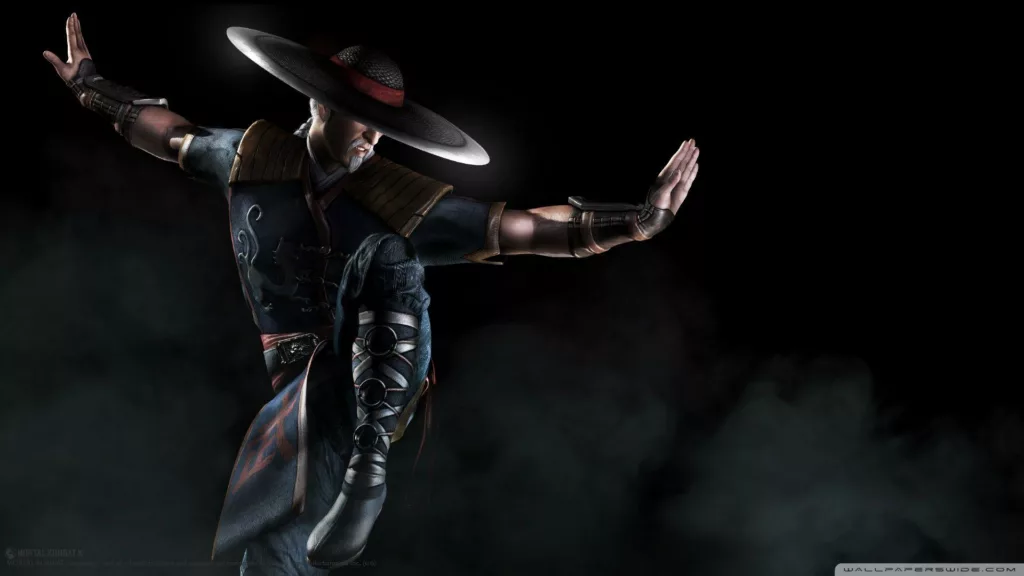 Unmistakable with his deadly bladed hat, Kung Lao stands tall as one of Earthrealm's champions, much like his counterpart, Liu Kang. However, his heart yearns for a tranquil existence. Yet, as anyone familiar with the Mortal Kombat universe knows, peace is a rare commodity in their world. Consequently, Kung Lao finds himself on a perpetual journey to assert his strength and match up to his friend, Liu Kang. His fighting style is quick and covers a substantial range, primarily owing to his razor-edged hat that has become symbolic of his character.
Smoke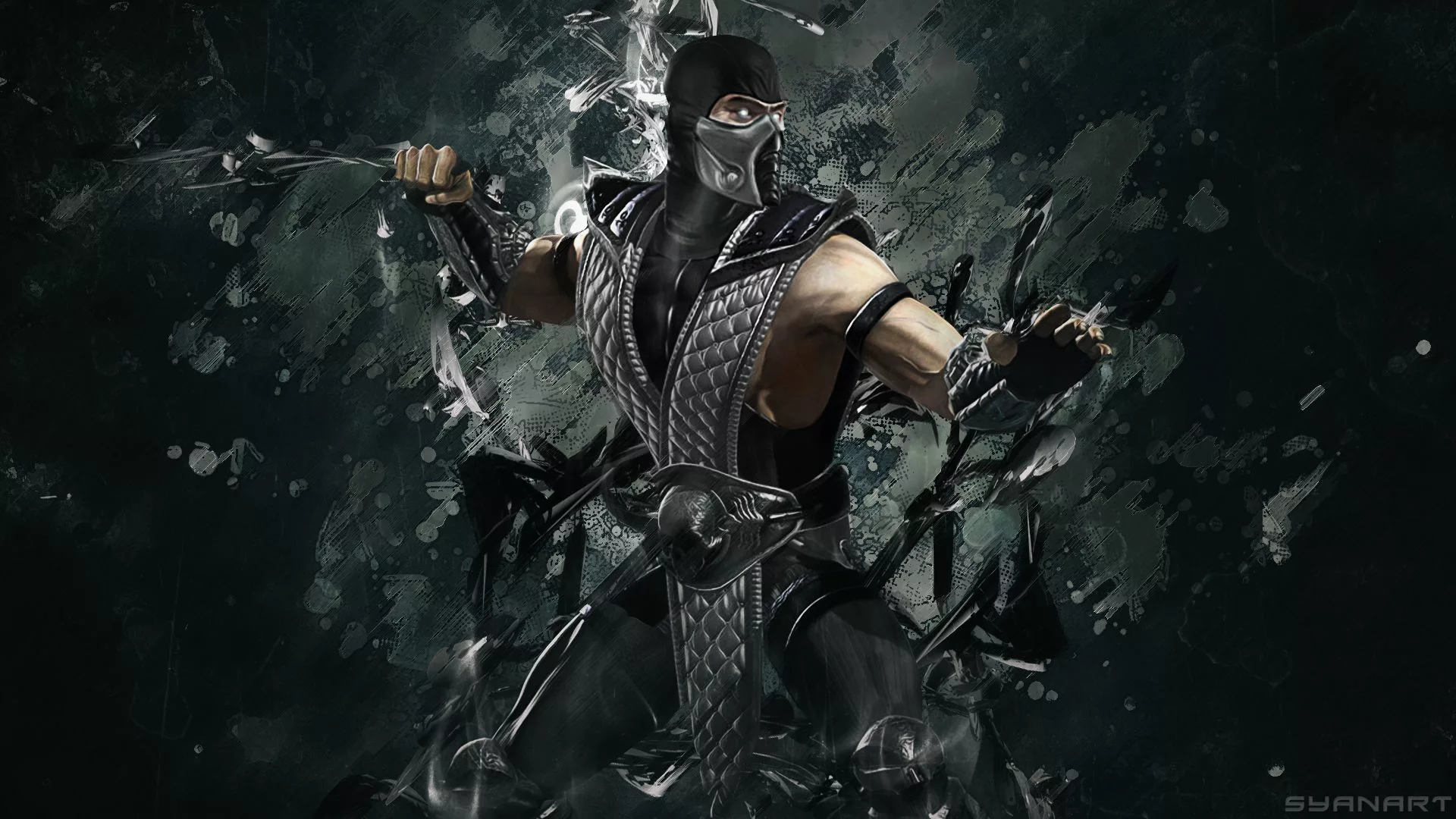 As a close associate of Kuai Liang and a member of the Lin Kuei clan, Smoke is an extraordinarily skilled assassin. His expertise lies in close-quarter combat, his astounding speed, and formidable combo attacks making him a formidable adversary. In the first two timelines, Smoke's story takes a tragic turn as he is transformed into an unwilling antagonist, manipulated to act against his allies. What remains shrouded in mystery is whether this incarnation of Smoke will maintain his allegiance to his Lin Kuei clan, or if he is doomed to serve others against his will.
Rain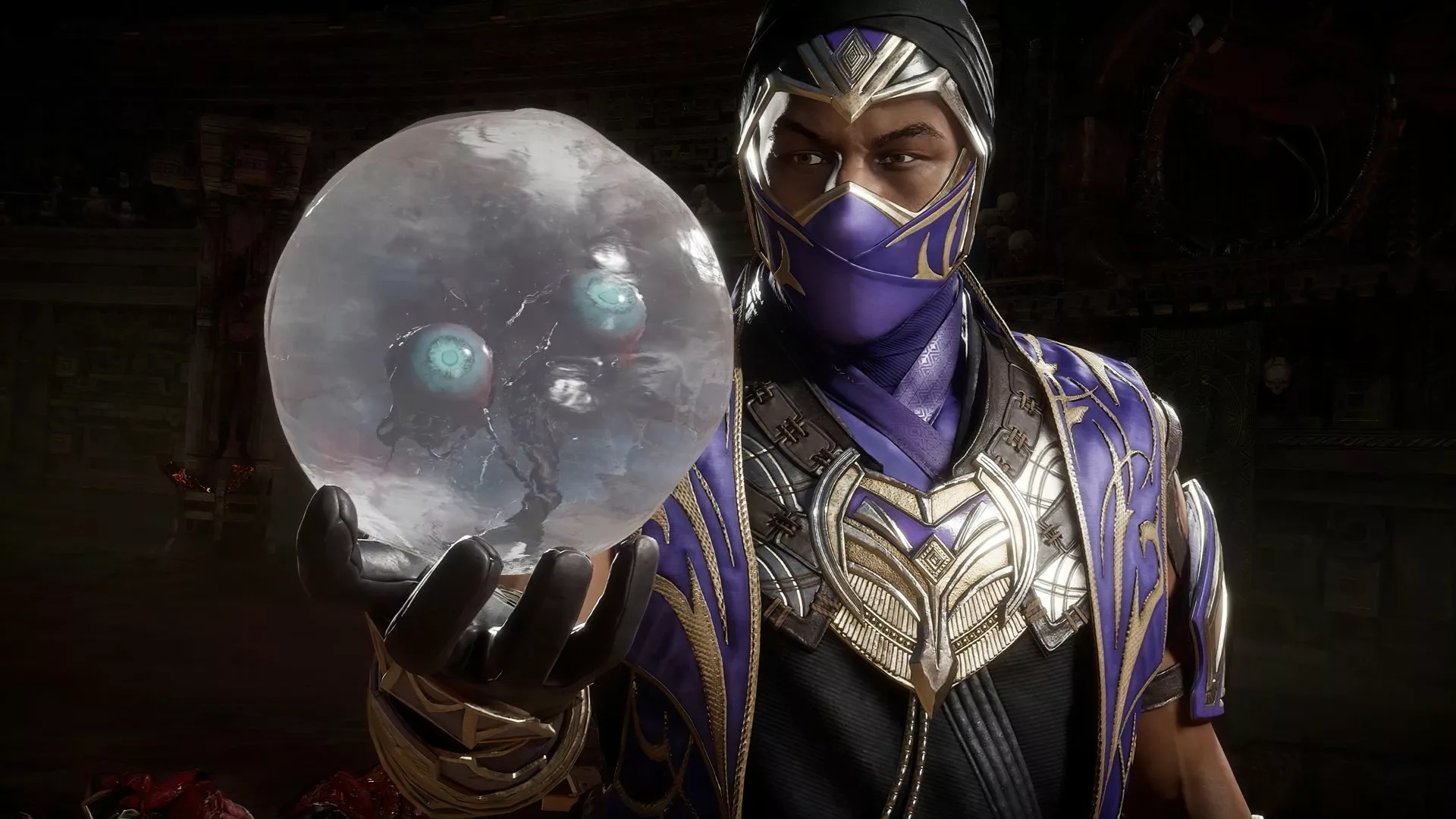 The character known as Purple Rain is also set to return to the Mortal Kombat universe. Despite never being a part of the Lin Kuei clan or any similar groups, Rain has always sported a Ninja look due to his origins behind the scenes. However, in this iteration, Rain has chosen a new path, swapping the Monk class for the Sorcerer's role.
He's now equipped with a staff, empowering him to manipulate water, conjure rain, and even create water portals. Joining the main roster, Rain appears to harbor some antagonistic sentiments towards the central Lin Kuei group. His character description intriguingly alludes to a new iteration of Shao, although it's uncertain if this character will be playable or even significant to the narrative.
Kenshi
In a surprising twist, Kenshi isn't blind in this version of Mortal Kombat, and we hope it remains that way. It also seems that he has to retrieve his iconic blade, which is currently in possession of a renowned actor. Kenshi isn't alone, though; alongside a Kameo fighter supporting him, he also has a spectral samurai companion that features prominently during many of his combo attacks. NetherRealm Studios has given us a glimpse of his default appearance, but we're hoping that this Kenshi retains his ability to see.
Shang Tsung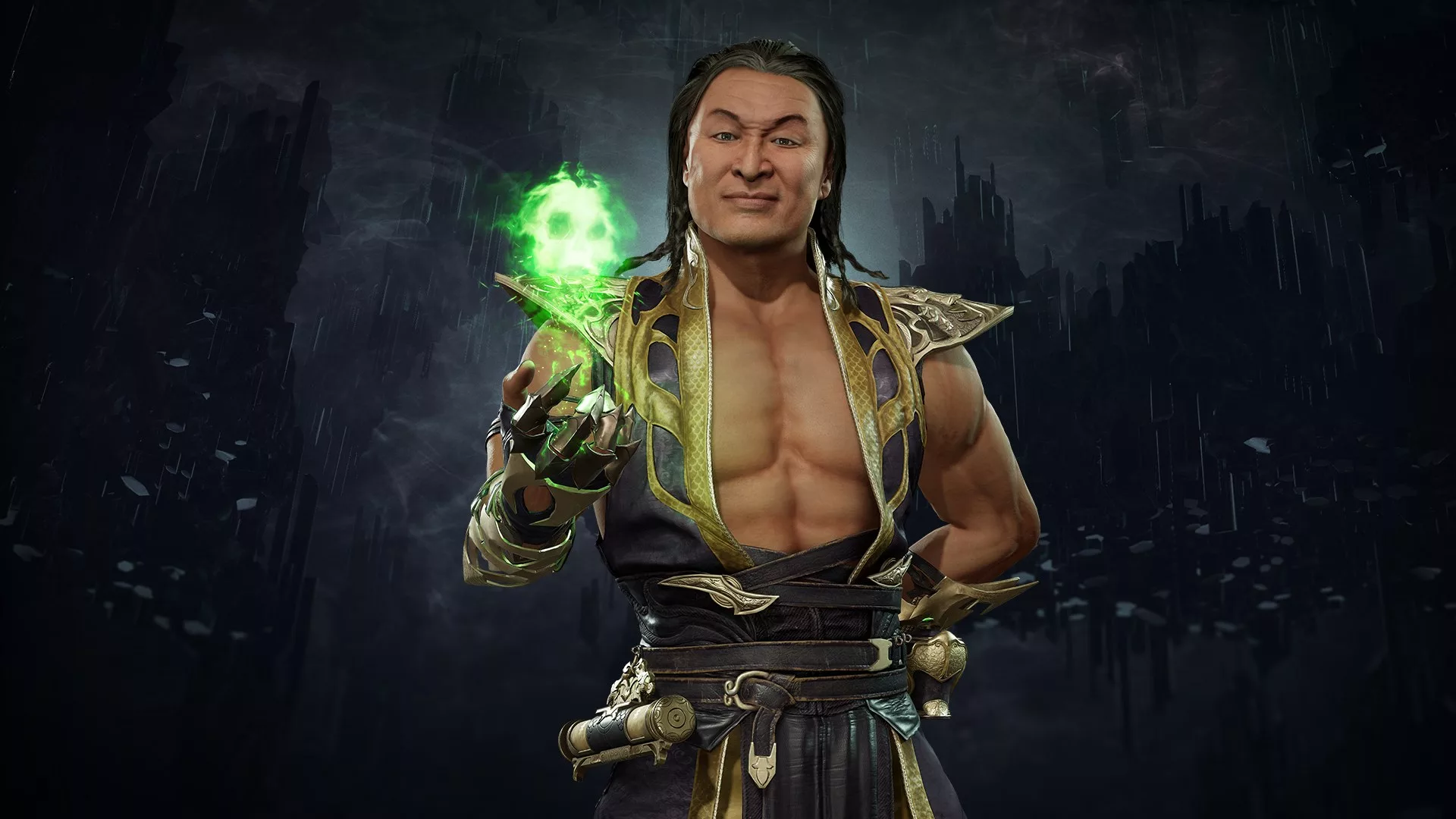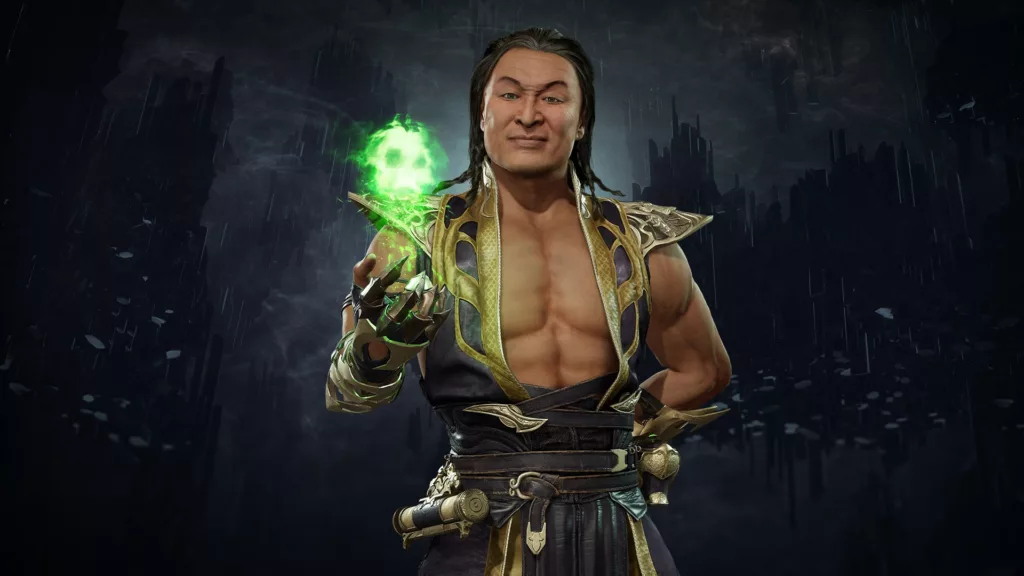 The formidable Shang Tsung, known for his showdown with Liu Kang in Mortal Kombat 11's Aftermath DLC's 'good ending,' was supposedly erased from existence with the ascension of the Fire God. However, the sight of Shang Tsung stepping out of a portal in Mortal Kombat 1's reveal trailer has led fans to theorize that the menacing world the sorcerer forged in Aftermath's 'bad ending' might still exist. Regardless of whether this is a fresh version of Shang Tsung or not, he is only accessible as a downloadable content character, reserved for those who pre-order the forthcoming title.
Homelander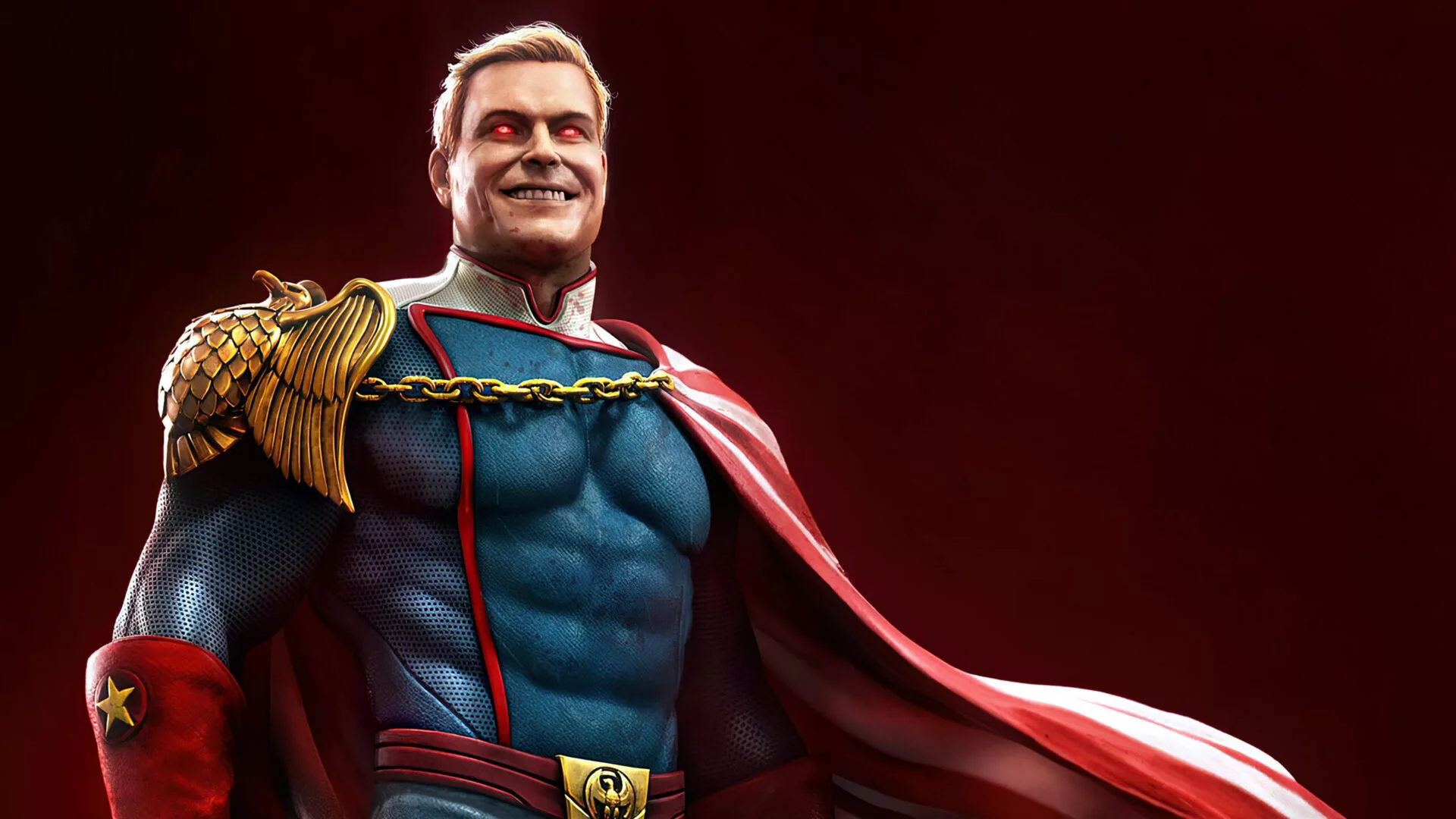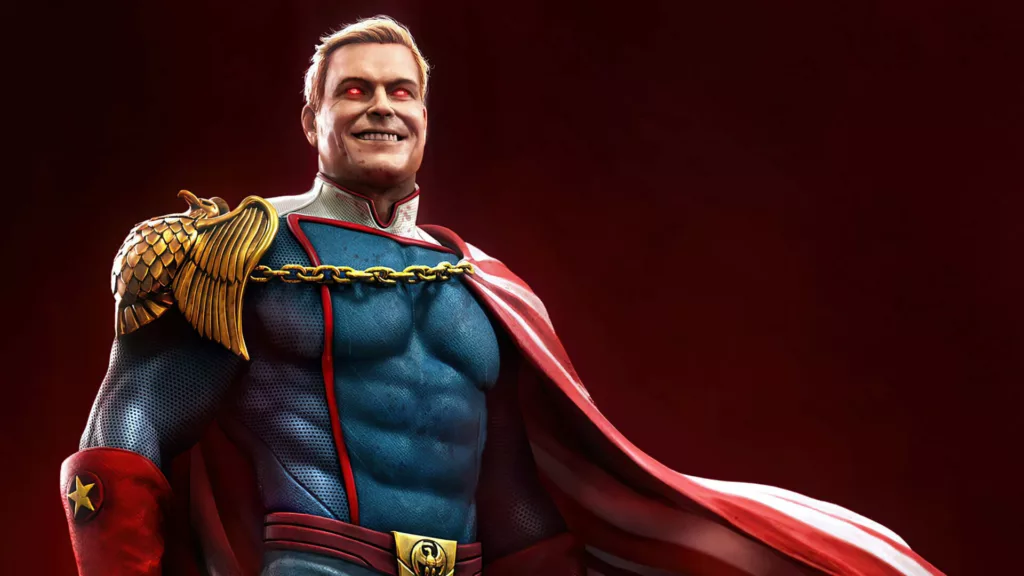 The new Mortal Kombat 1 brings in a mix of characters from various fictional realms, and one unexpected yet exciting addition is Homelander. This character, for those unfamiliar, hails from the popular television series "The Boys." He plays a rather complex character – a villain in the guise of a hero, possessing powers on par with Superman. The prospect of him engaging in Mortal Kombat's intense combat environment truly sparks anticipation. It will undoubtedly be fascinating to see how Homelander's extraordinary abilities translate into the gameplay dynamics of Mortal Kombat.
Mortal Kombat 1 Kameo Fighters
The Mortal Kombat 1 Kameo fighters feature is a unique aspect of the game that heightens the nostalgia and injects a dose of refreshing energy into the gaming experience. These fighters, hailing from the game's storied past, offer a glorious opportunity for players to rekindle their classic Mortal Kombat memories while fully immersed in the modern gaming world.
Kano
Then, of course, there's Kano, a character deeply ingrained in the hearts of Mortal Kombat fans. As the leader of the notorious Black Dragon clan, Kano is recognized as a long-standing adversary of Sonya Blade. This rivalry endures throughout the Mortal Kombat series, with Kano even developing an antagonistic relationship with Sonya's daughter, Cassie Cage, in MKX and MK11.
Kano's brutality knows no bounds; he is willing to extinguish any life if the price suits his taste. His ruthlessness, combined with his anticipated gruesome fatalities in Mortal Kombat 1, make him an exciting character to watch out for. As for his role in Liu Kang's newly minted universe, only time will reveal the intricacies of his character's journey.
Goro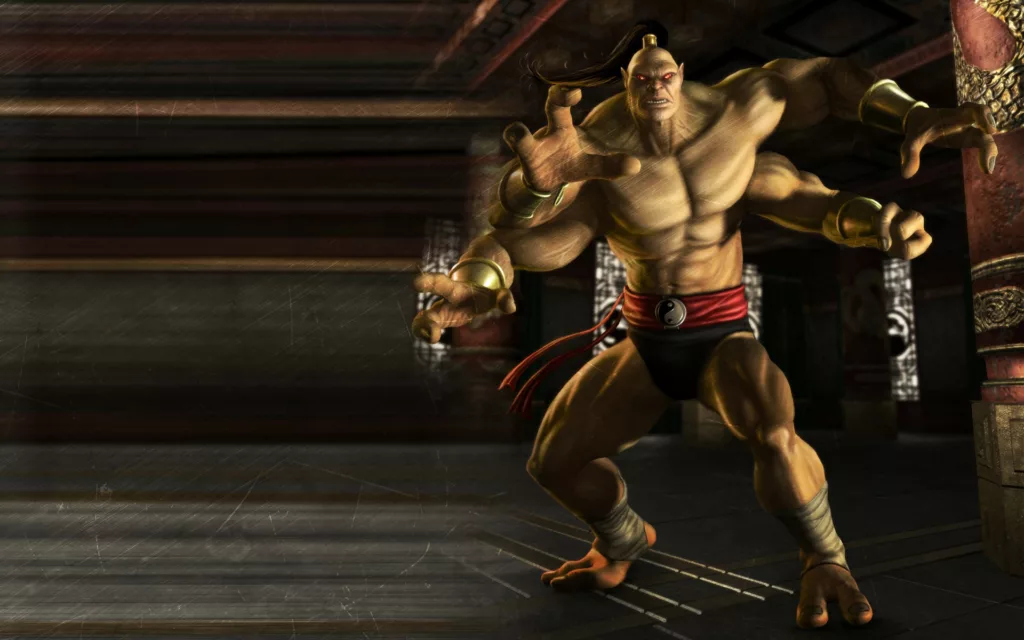 Finally, there's Goro – a character about whom we have limited information. What we do know is that he is set to appear as a Kameo fighter. We've caught a fleeting glimpse of him in one of the trailers, and although he seems a bit shorter compared to his previous appearances, his strength remains as intimidating as ever. Despite the scant details available, there's hope that more light will be shed on this character soon, and fans will get to explore more of Goro's power and prowess in the game.
Jax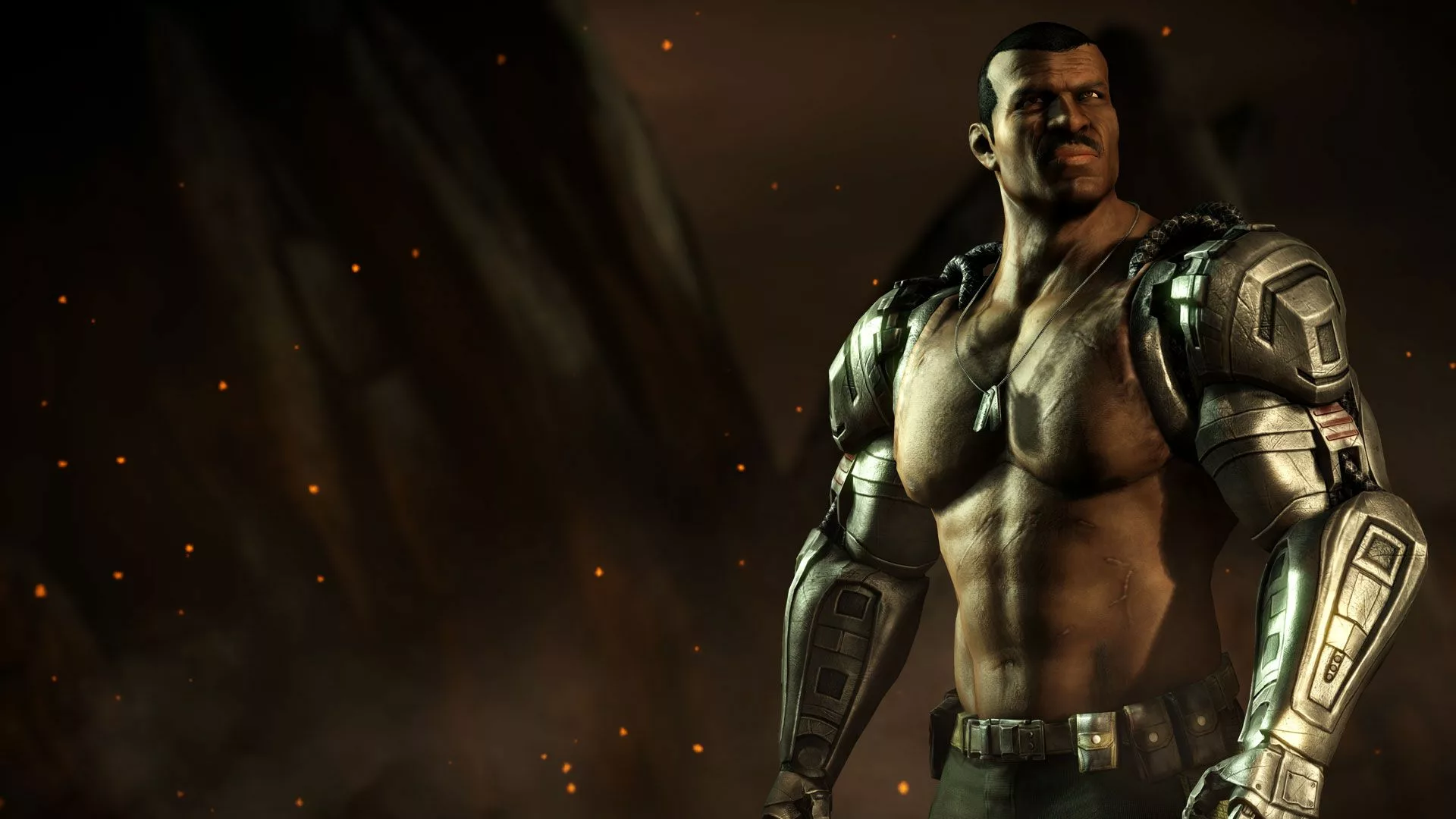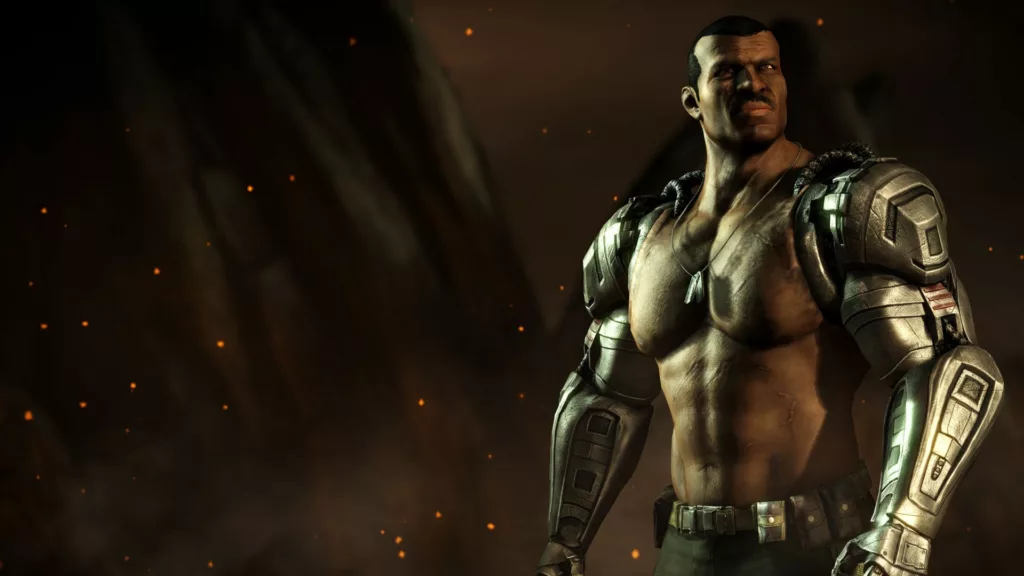 Known by his codename, Jax, Jackson Briggs is an individual of interest. With cybernetic enhancements bolstering his strength, Jax is a soldier by profession and once led the Outer World Investigation Agency. Recently, his character has evolved in response to various traumatic events, leading him to align with the antagonist Kronika during the events of Mortal Kombat 11. But with the advent of a new timeline, there's potential for Jax to revert to his original persona or even morph into an entirely different character.
Jax has a fighting style similar to Kano, employing sheer physical force to overcome his adversaries. His cybernetic arm lends him a significant advantage in close-quarters combat, making him a formidable opponent. Not one to go into a fight unprepared, Jax also carries a grenade launcher, ensuring he's well-equipped for long-range combat as well.
Sonya Blade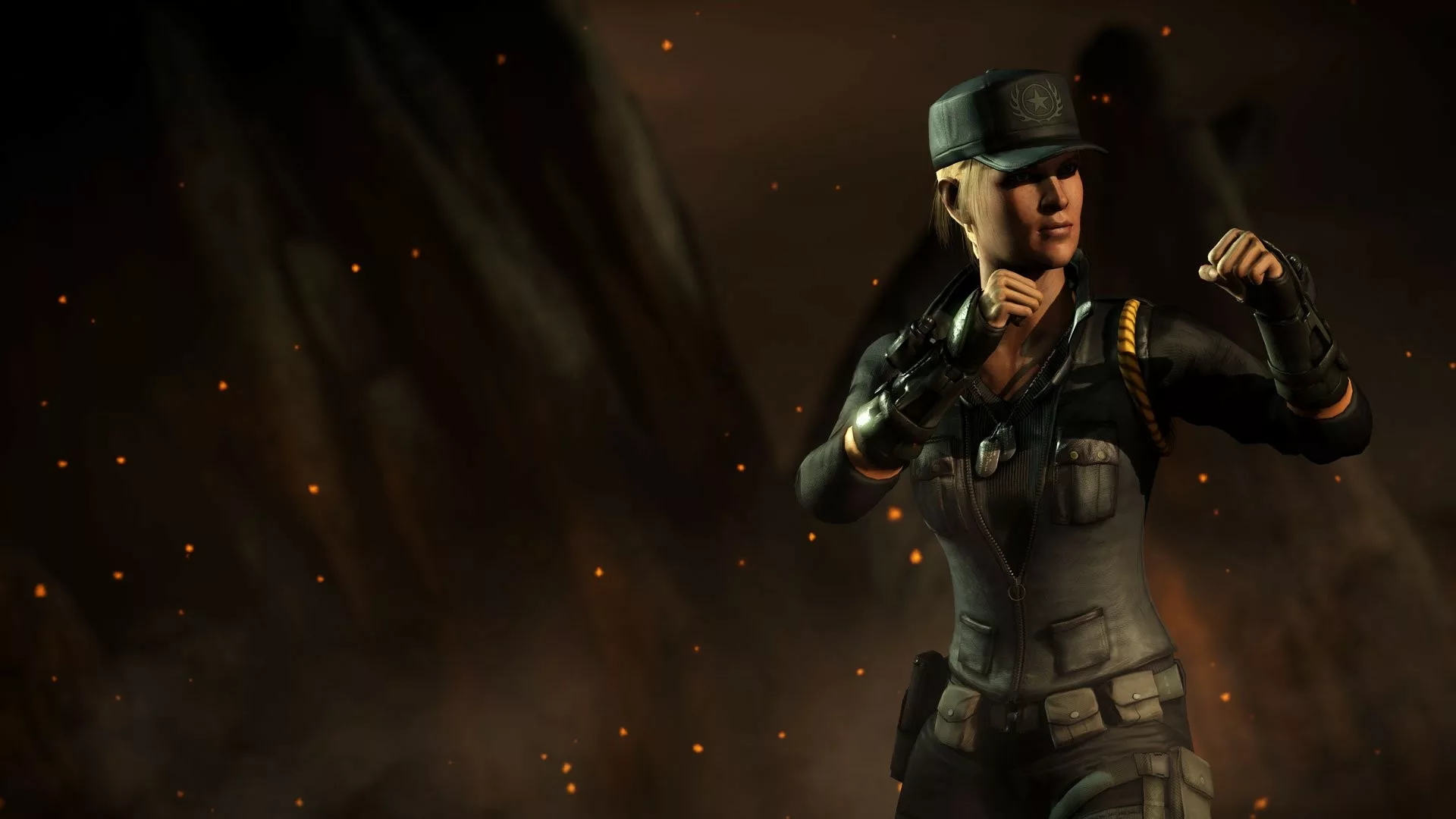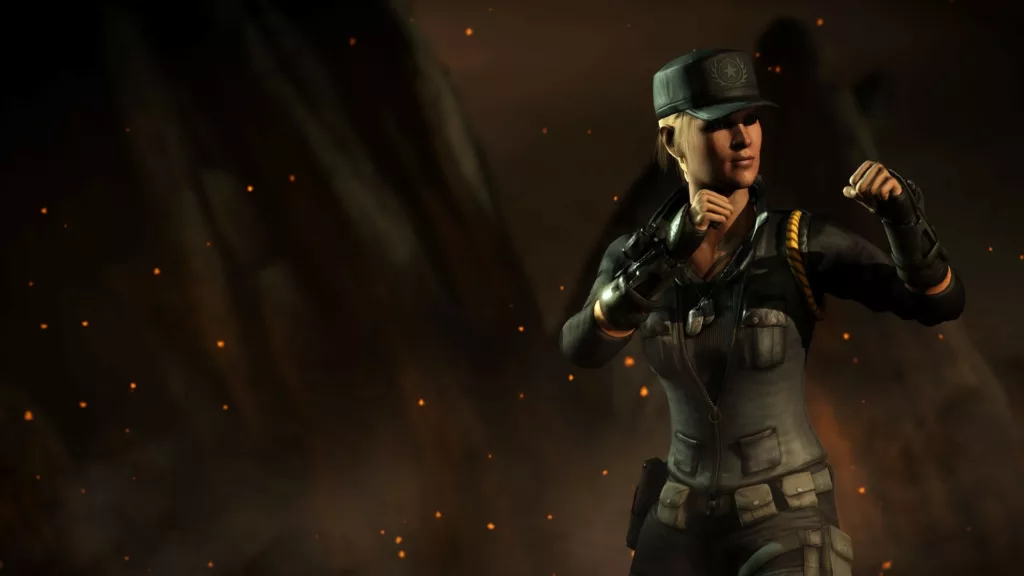 So far, we have been discussing characters confirmed for the main roster. Let's shift our attention to those featured solely in the Kameo roster, starting with Sonya Blade of the Special Forces. What's particularly intriguing about her and other Kameo fighters is their classic appearance, replicating their original outfits from the initial games.
They also display their classic Fatalities, bringing a taste of nostalgia to the game. It's worth noting that these Fatalities can be executed by the Kameo fighter, replacing the main character's actions. Therefore, fans are eagerly awaiting the execution of Sonya's vintage Fatality in this new setting.
Stryker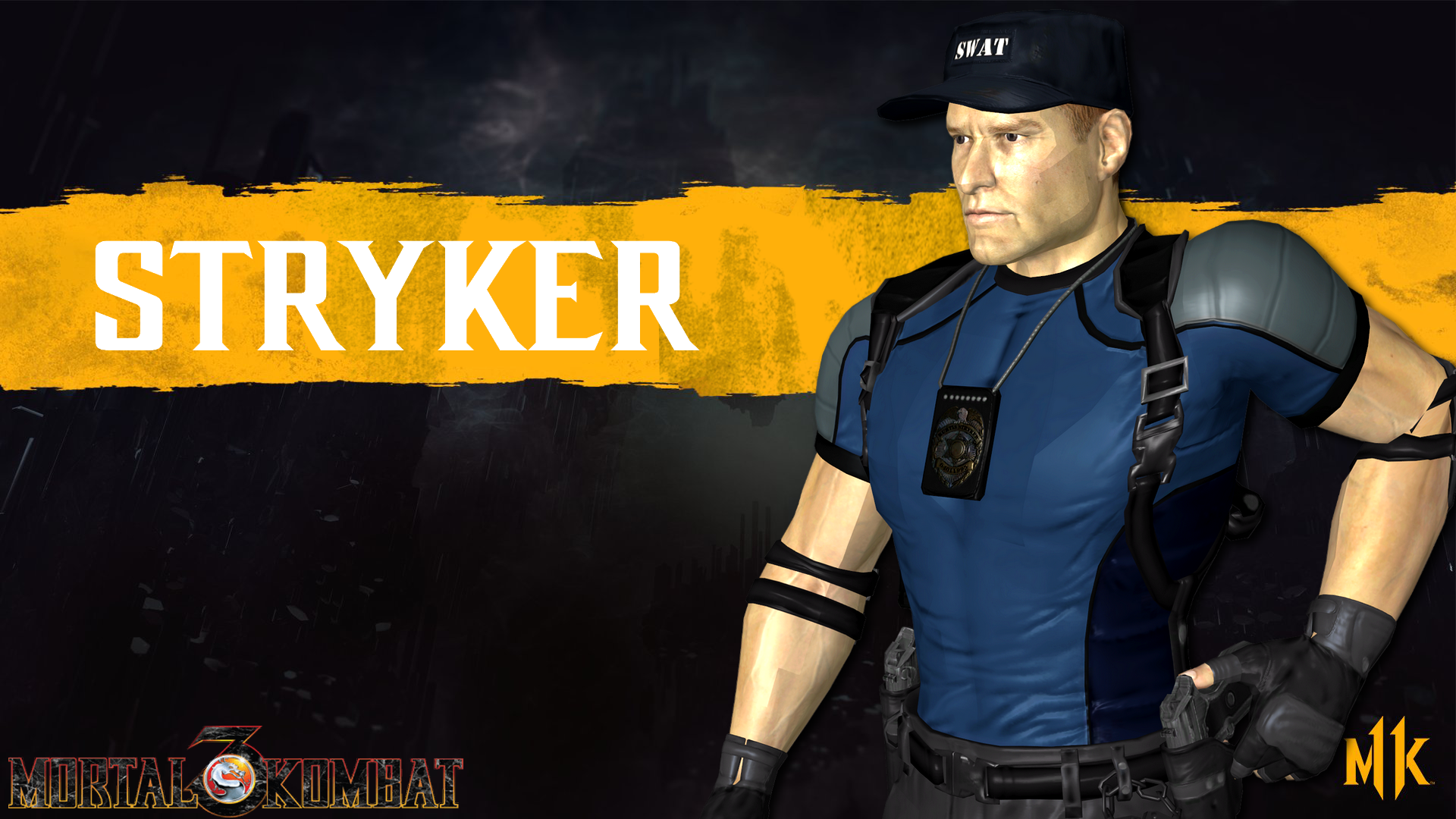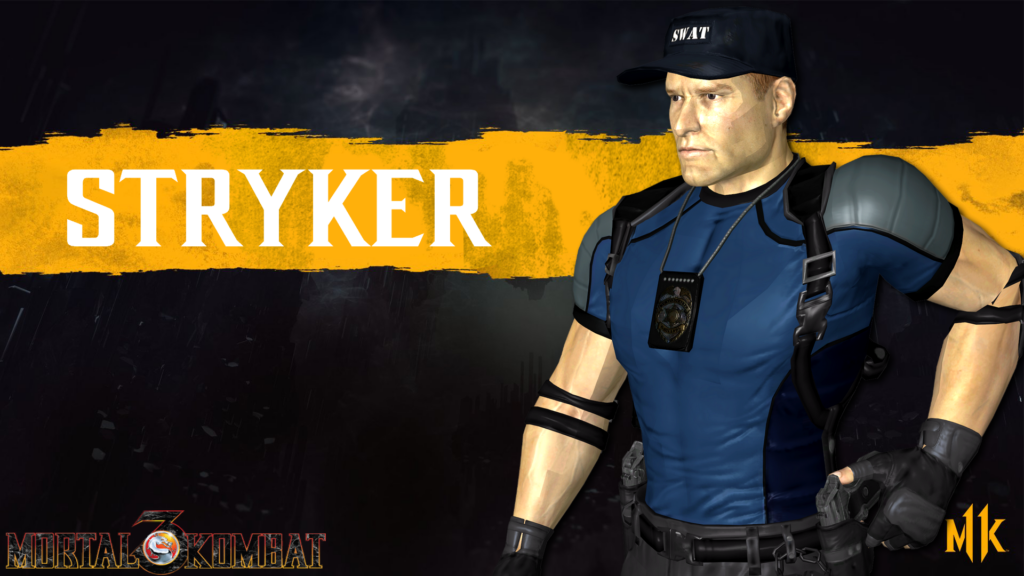 Making a triumphant return to the game in his classic white and blue outfit is Curtis Stryker. This character, who makes a brief appearance in the gameplay trailer, is seen using his flashlight and taser against the Fire God – an amusing sight indeed. Stryker has been absent from the Mortal Kombat scene for a while, so his return brings a familiar face back into the fray and is sure to please long-standing fans of the franchise.
Erron Black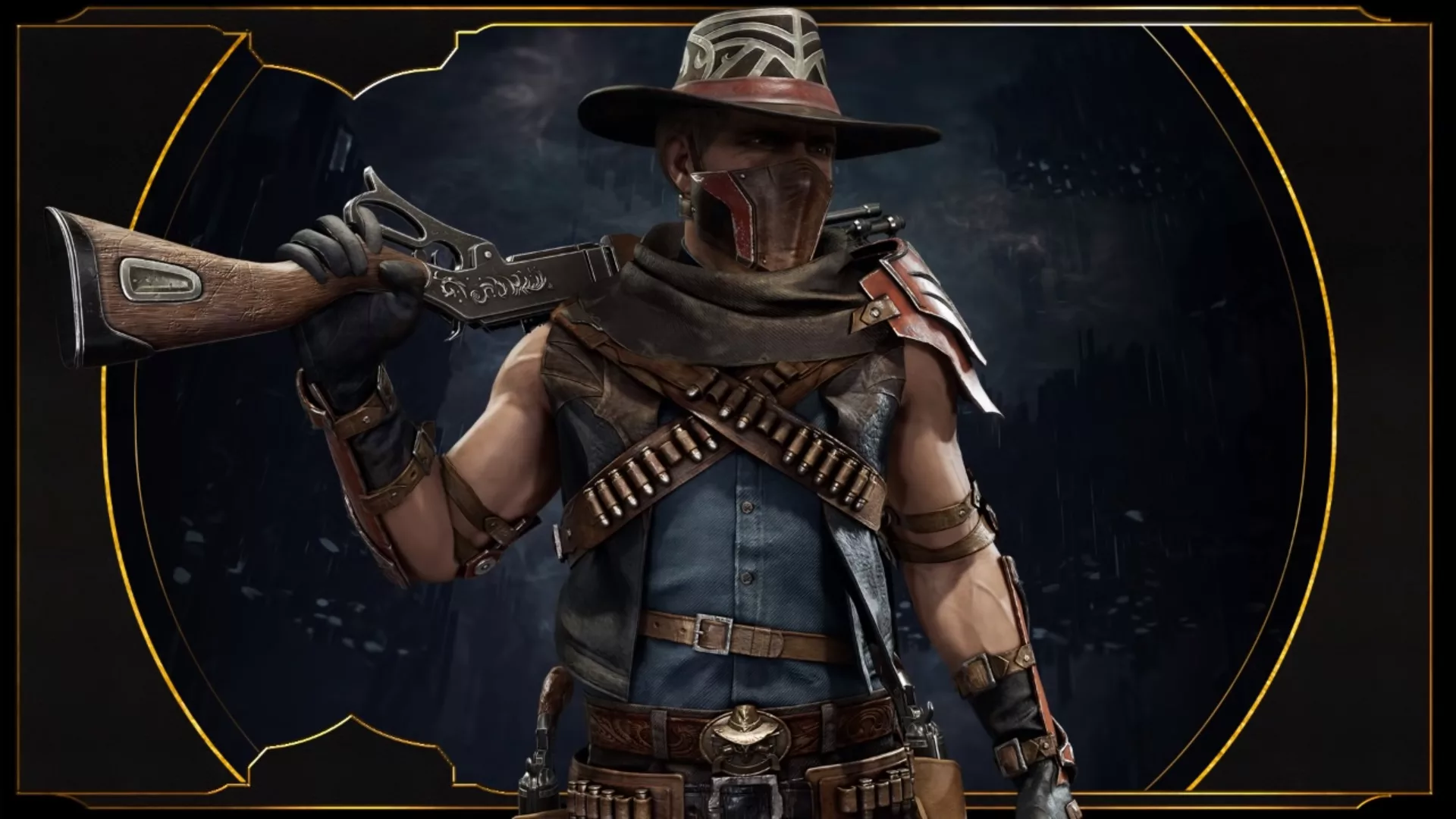 Information about Erron Black's presence in the game is scarce, with most of what we know coming from a tweet by Ed Boon, confirming him as a Kameo character. Erron Black's journey has been remarkable and filled with twists and turns, sparking hope among fans that he'll earn a spot in the main character lineup. We're holding our breath, excited to see more of this character who blends the Wild West aesthetic with the Mortal Kombat universe.
Cyrax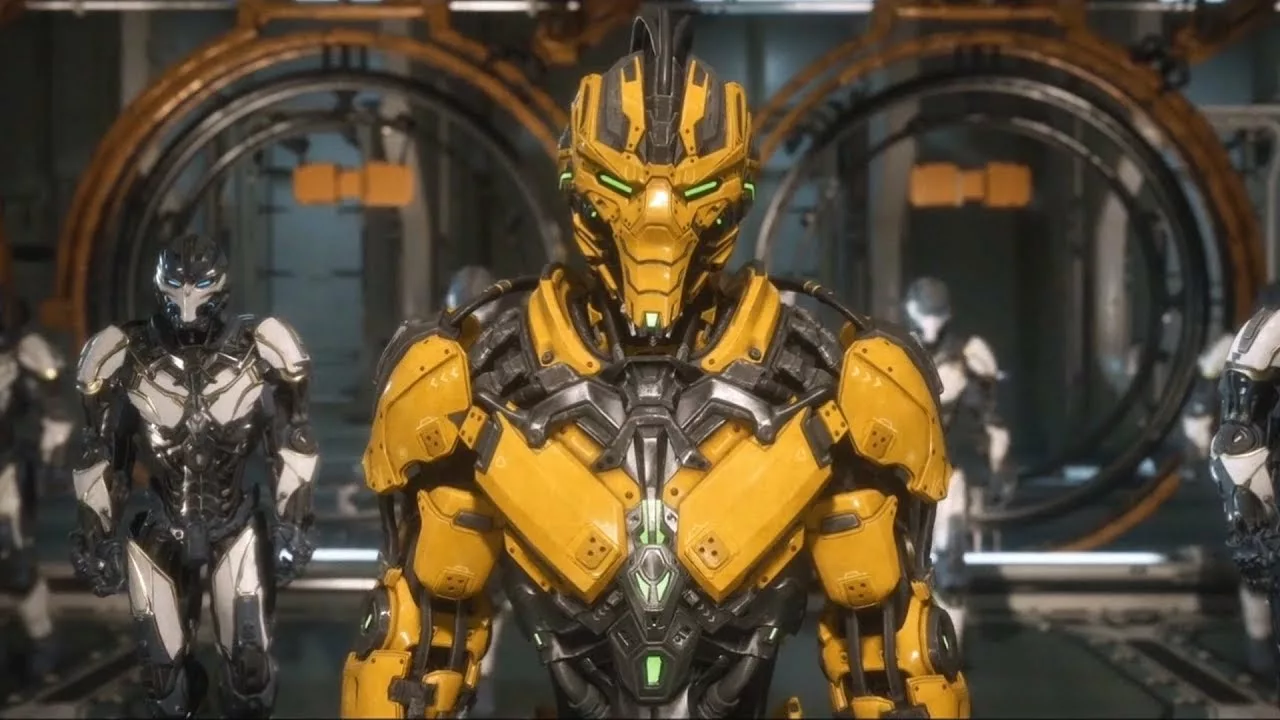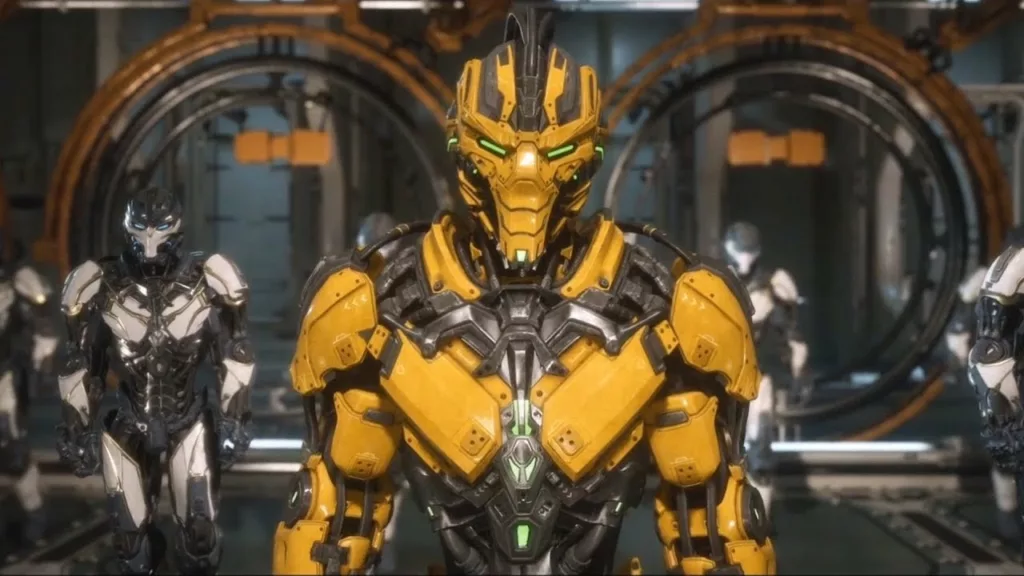 It's rare to see one without the other, and the series continues this tradition by featuring both Cyrax and Sektor, forming one of the many renowned duos in the game. Both are Kameo fighters and they command attention with their classic, fashionable looks. Cyrax, especially, is known for his unique weapon: bombs. Whether he's detonating them for widespread damage or using them in direct combat before they explode, Cyrax's tactics promise an adrenaline-fueled experience. Also, his Fatal Blow is displayed in all its explosive intensity, adding another layer to his character's combat style.
Sektor
Sektor doesn't let Cyrax steal all the limelight. Currently, a Kameo fighter, he's here to leave his enemies in ashes. Sektor is renowned for his fiery attacks, adding a distinct flavor to each battle. As we inch closer to the game's release, there's growing curiosity about how the Lin Kuei faction, to which Sektor belongs, weaves into the broader storyline. Stay tuned to see how this fiery character shapes the unfolding narrative.
Frost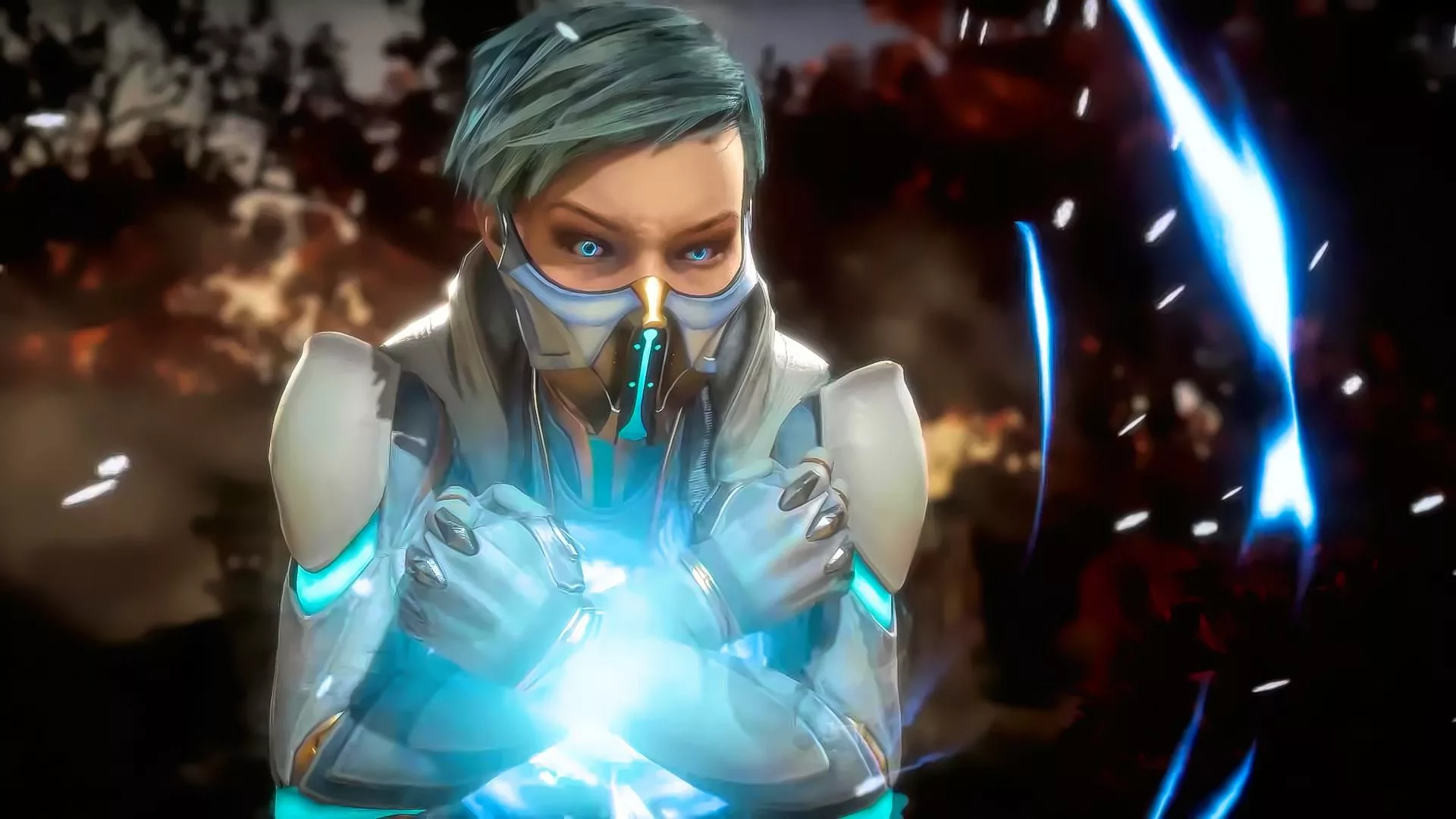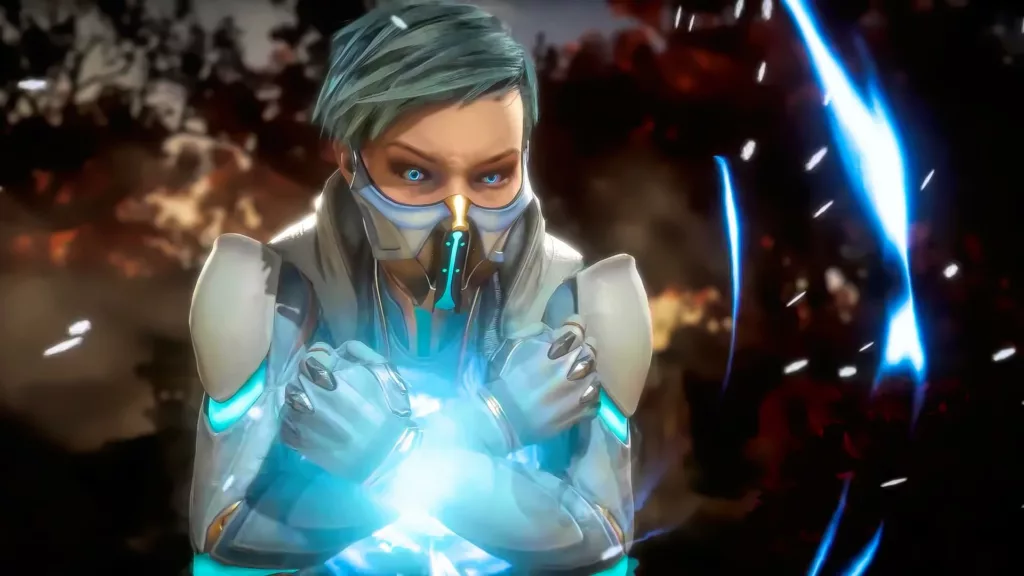 Frost, the wayward apprentice known for her treacherous move against her master Sub-Zero in the original storyline, is making a surprising comeback, joining the ranks of the Lin Kuei clan once more. While Mortal Kombat 11 prominently showcased her in an intricately designed cyborg form, serving the time manipulating Kronika, in the newest installment she's undergone a change. Embracing simplicity, Frost has reverted back to her classic design, mirroring the trend set by other Kameo fighters. It will be intriguing to see how this shift in appearance influences her role and abilities in the game.
Anticipated Characters in Mortal Kombat 1
While we've shared information about the confirmed lineup of characters for Mortal Kombat 1 so far, there's much speculation about other personalities we might see showcased during the highly anticipated gameplay premiere at the Summer Game Fest.
In the realm of those who might return to the gaming stage, we're excited at the prospect of seeing the indomitable Tarkatan warrior, Baraka. He's a fan favorite and his return would undoubtedly ignite enthusiasm among the Mortal Kombat fan base. He's been an iconic part of the franchise, and his unique combat style would add a layer of diversity to the roster.
Furthermore, there's buzz about the potential reappearance of the notorious gunslinger from the nether regions of Outworld, Erron Black. This cowboy-styled mercenary is known for his thrilling adventurous streak, and his possible return could offer an interesting twist in the storyline.
Post-Launch Character Additions
In addition to the existing and speculated characters, it's also worth highlighting that there will be five crossover characters making their debut after the game's initial launch. These characters will introduce a fresh wave of novelty and interest to the gameplay.
From a recent leak related to the Mortal Kombat 1 Kombat Pack, it seems we may see characters drawn from popular television series and comics. These include Homelander from the acclaimed series "The Boys", Omni-Man from the animated superhero show "Invincible", and Peacemaker from the DC Comics universe.
As for Mortal Kombat's own stable, the spectral ninja Ermac and the malevolent sorcerer Quan Chi are supposedly making their comeback. Their arrival will add a new depth to the game, reintroducing classic elements of the Mortal Kombat universe into the new storyline.
In all, the release of Mortal Kombat 1 promises to be a roller coaster ride of action and suspense, with an impressive roster of characters and the tantalizing prospect of even more to come.