In an electrifying moment at SDCC, attendees were treated to a first-hand glimpse of the highly anticipated Spider-Man 2 PS5 console and the stunning DualSense controller. While maintaining a safe distance, fans marveled at the sleek design and captivating details of both devices. Shortly after, a PlayStation blog post took the internet by storm, showcasing the PS5 and controller in all their glory.
The PS5 console exudes elegance with its sleek black color, accentuated by a vibrant splash of red at the bottom corner, accompanied by a striking white Spider-Man logo.
Meanwhile, the DualSense controller boasts a mesmerizing design, with the iconic logo taking center stage and a dynamic touch of red on the right side. These two items will be bundled together, offering an irresistible package that includes a digital copy of Marvel's Spider-Man 2, redeemable on October 20.
Mark Your Calendars: Pre-Orders Open Next Week!
Excitement is in the air as fans eagerly await the opportunity to secure their Spider-Man 2 PS5 bundle and DualSense controller. The wait is almost over, as pre-orders will commence next Friday.
With a scheduled release date of September 1, gamers will have the chance to get their hands on these remarkable devices just in time for the game's highly anticipated launch.
More Options for Spider-Man Enthusiasts
For those who already own a PS5 or prefer a separate purchase, there's great news too! The console covers, compatible with both the regular PS5 and the PS5 Digital Edition, will be available for individual purchase. Additionally, the DualSense controller can also be bought separately, offering flexibility and options for Spider-Man fans.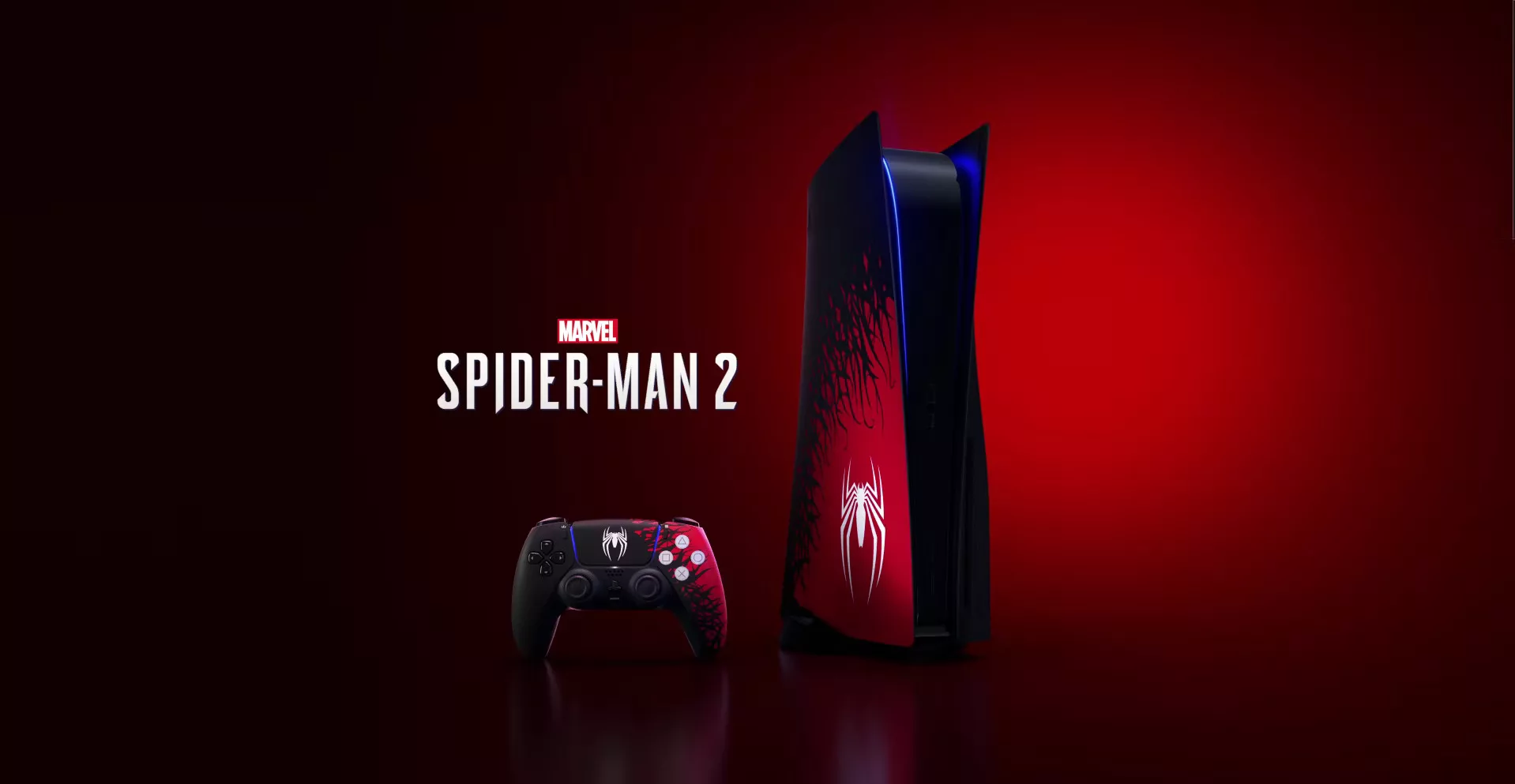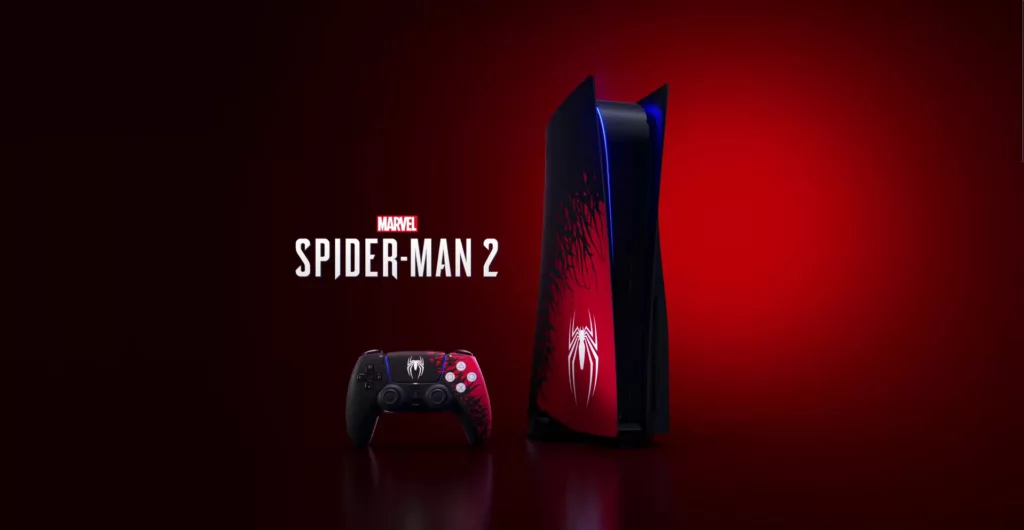 Prepare to swing through the bustling streets of New York City as the iconic web-slinger with the exclusive Spider-Man 2 PS5 bundle and DualSense controller. Stay tuned for the pre-order details, and be ready to secure your spot in the next chapter of this thrilling superhero saga. Get ready to unleash your inner hero and embark on an unforgettable adventure like no other!