"Scars Above," a title that takes its inspiration from the seminal works of pop culture – namely ground-breaking science fiction movies and legendary video games, delivers an engaging narrative that is, unfortunately, marred by a series of gameplay systems that appear to be inadequately conceptualized.  The story unfolds in a fairly traditional manner. We step into the shoes of Dr. Kate Ward, a dedicated scientist and a pivotal member of an exploratory mission assigned to scrutinize an uncharted entity orbiting the Earth.
However, the mission takes an abrupt detour, leaving our protagonist disoriented and marooned on a mysterious extraterrestrial planet. The primary objectives of her impromptu mission transform into locating her missing crewmates and unraveling the enigma surrounding this celestial oddity. As the narrative progresses, she swiftly discerns that her most significant hurdle isn't the alien surroundings but the primal struggle for survival.
At its core, "Scars Above" is a cosmic shooter, layered heavily with elements of horror that enhance the overall suspenseful atmosphere. Nevertheless, the game doesn't confine players solely to action-packed sequences. A considerable portion of the gaming experience is dedicated to exploration and the unraveling of environmental riddles. These conundrums typically require the player to locate specific items and utilize them in a pre-determined sequence or manner.
The game's exploration aspect isn't a linear journey; instead, it offers several opportunities for players to veer off the beaten path. It's highly advisable to indulge in these detours, as they often lead to a plethora of development points and valuable equipment upgrades that enrich the gameplay. So strap in and prepare for a journey into the unknown as we delve deeper into this intriguing game in the ensuing article.
A Familiar Encounter: Drawing Parallels
On an initial examination, "Scars Above" shares numerous characteristics with the game "Returnal". This comparison is all the more pertinent as both titles made their debut in the same month – February.
While "Scars Above" took its first step into the world, "Returnal" found its way to the PC platform (its PlayStation 5 version had been available since April 2021). We find ourselves dealing with third-person shooters that revolve around the realm of science fiction, but after immersing myself in both worlds, I've concluded that the similarities largely stop there.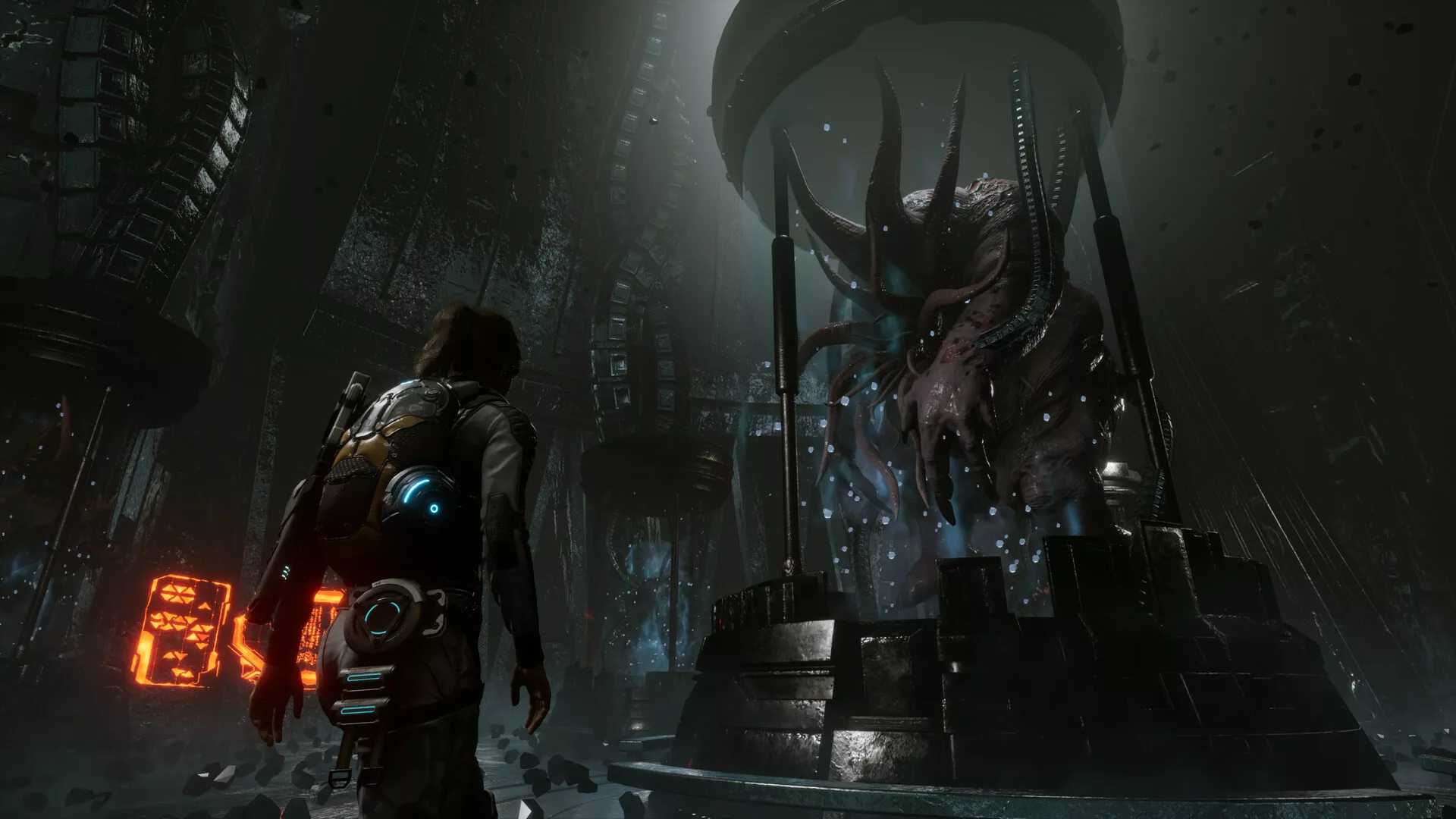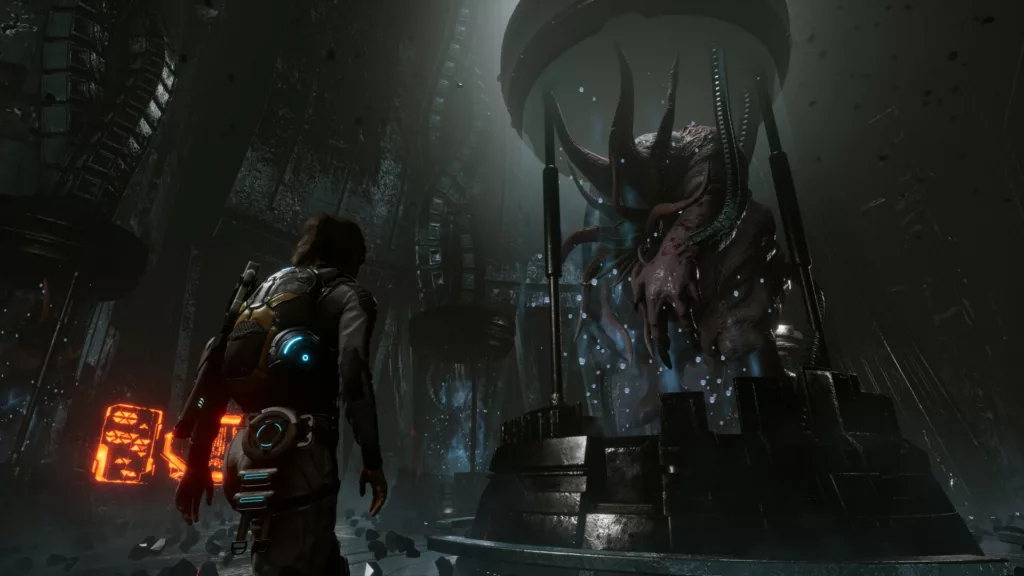 Dissimilarities within Similarities: The Devil is in the Details
"Scars Above" is not a carbon copy of "Returnal", it diverges and accentuates different gaming aspects. Also, it's important to recognize that Mad Head Games, the developers behind "Scars Above", operated with a budget that pales in comparison to the financial resources at Housemarque's disposal for "Returnal".
Could the team at Mad Head Games, despite the monetary constraints, still concoct a gaming experience that would captivate audiences and warrant their attention? Let's delve deeper to find the answer.
Unveiling the Narrative: The Enigmatic Entity
Out of the blue, a colossal extraterrestrial structure materializes in Earth's orbit, capturing the attention and fascination of humanity. To understand and make first contact with this alien artifact, colloquially referred to as "the Metahedron", a squad of top-notch scientists and engineers embark on an audacious journey aboard a spacecraft.
However, as they edge closer to this cryptic construct, an inexplicable event transpires, catapulting the SCAR (Contact, Analysis, and Research Expedition) team onto an inhospitable, desolate alien planet.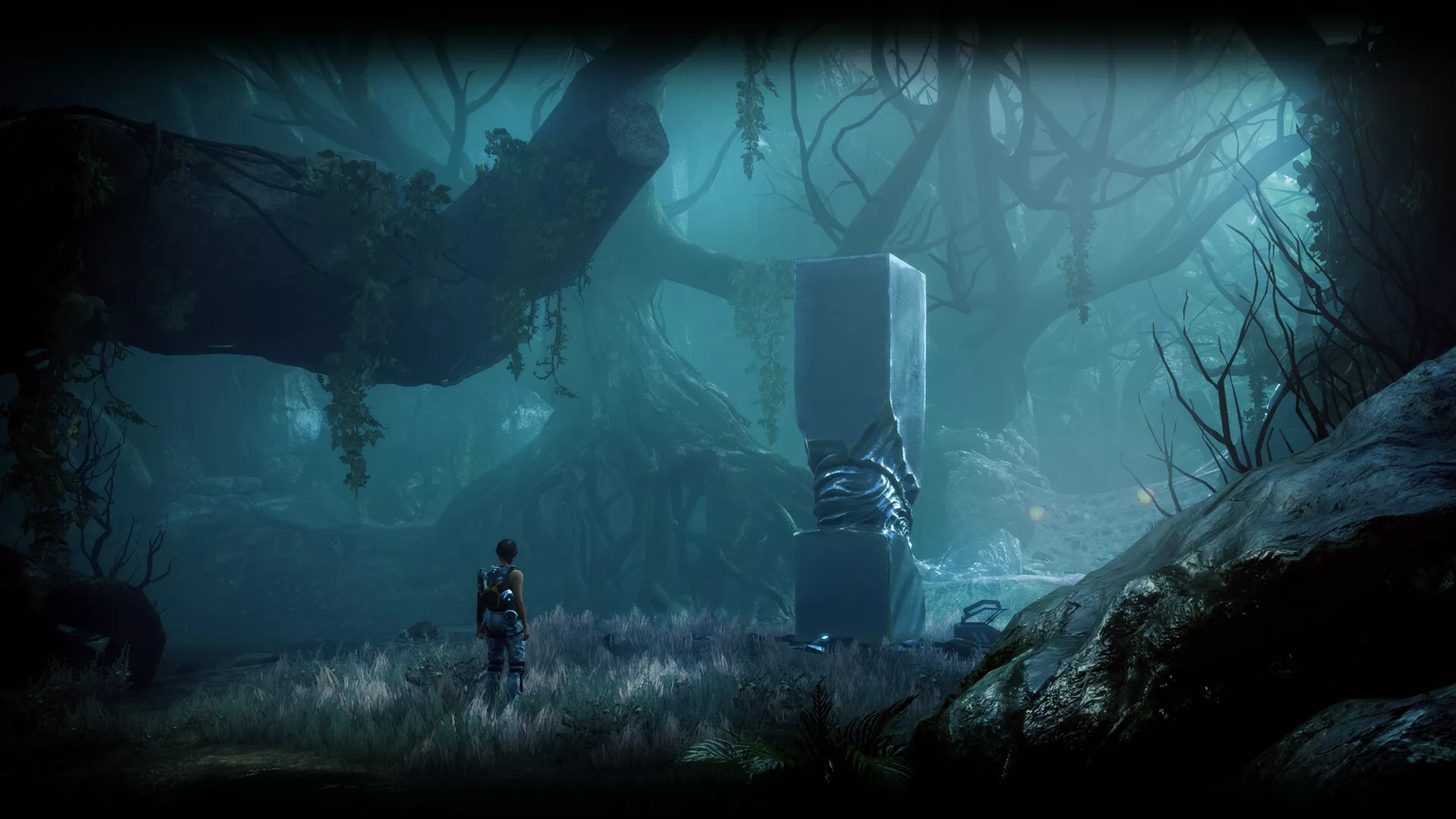 A Daunting Quest: Surviving the Unknown
Under the steadfast leadership of Dr. Kate Ward, the mission's goals shift drastically. The primary objective becomes a desperate struggle for survival against the monstrous entities that dominate this strange world, coupled with the critical tasks of resciving the missing crew members and finding a way back home.
As a last line of defense against these terrifying creatures, we initially rely on an electric knife and a Vera pulse rifle, but as the journey progresses, we can enhance our weaponry with a variety of new tools.
Throughout this journey, we encounter the quintessential audio logs, poignant remnants documenting the traumatic experiences of our colleagues. These unfortunate souls, who appear to have awakened on this hostile planet before Kate, ventured into the harsh terrain and soon succumbed to the malevolent energies that thrive there. However, they sometimes left behind clues and advice to aid us in navigating these challenging adversities.
The storyline of "Scars Above", which unfolds through well-acted English dialogues subtitled in Italian, bears a certain derivative aspect but remains captivating. It continually entices the audience to delve deeper, particularly due to a fascinating subplot involving an alien army that waged war and met its demise on this very planet. This enigmatic narrative thread adds depth to the game's overall plot, making it all the more intriguing.
Venturing Beyond: Exploration and Challenge in Scars Above
The game "Scars Above" under review seamlessly merges elements of a shooter and adventure game, incorporating a dash of souls-like challenges and elements of surprise. This unique amalgamation of genres results in a gameplay experience that's both intriguing and compelling.
The journey through the game primarily takes you along a designated path, occasionally branching off to hidden areas that house secret items – predominantly artifacts that bestow you with knowledge points, the game's form of experience. These points can also be earned through skirmishes with the game's adversaries.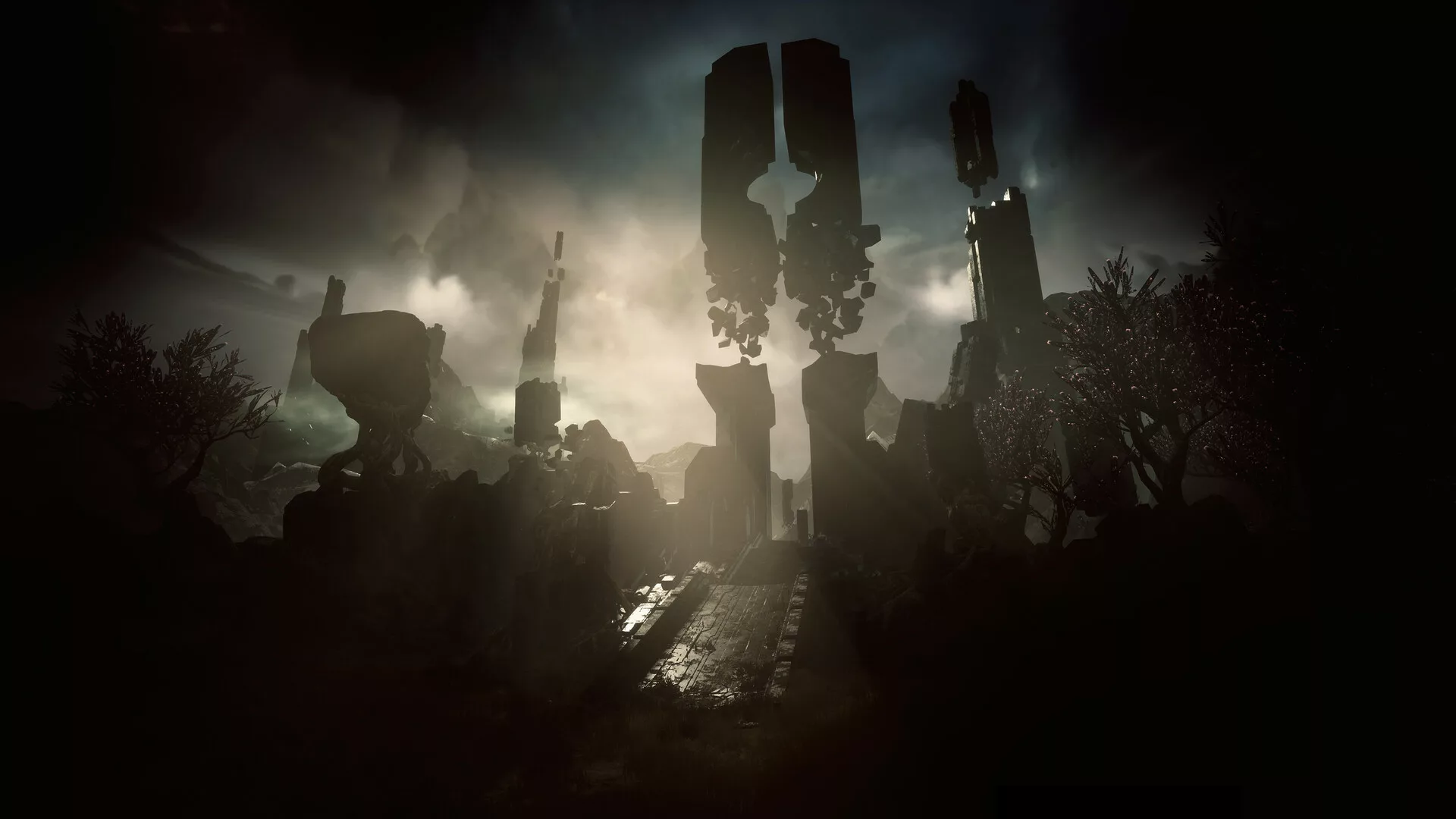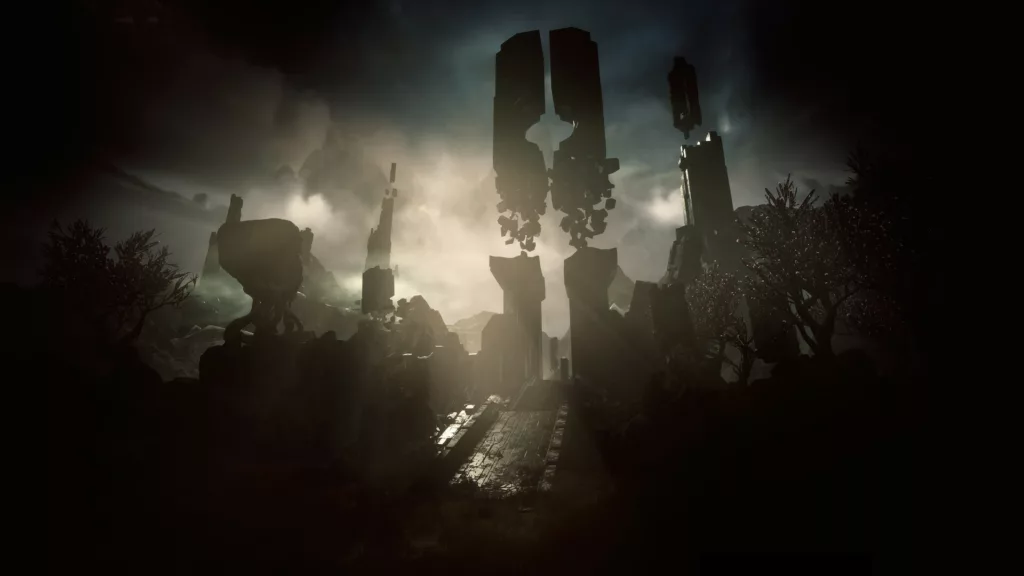 Insights and Intricacies: Scanning and Combat
Our protagonist, Dr. Kate Ward, embodies the curiosity of a researcher. Much like the iconic Samus Aran, Kate meticulously scans every new encounter along her journey, including the hostile "residents" of this alien world. The foes you face in "Scars Above" range from aggressive, wild creatures that sporadically attack, such as arachnid jumpers and towering ice giants. Each monster can be scanned to gather insightful details about its origin, behavioral tendencies, and vulnerabilities.
Tactical gameplay is at the heart of "Scars Above". WAC, Kate's weapon, uses four different ammunition variants: Standard, Freeze, Incendiary, and Acid. Depending on the nature of the enemy, survival hinges on quick thinking and tactical prowess. When faced with a horde of enemies, especially of varying species, time is a luxury you can seldom afford.
Environment as an Ally: Leveraging Your Surroundings
In "Scars Above", the environment often plays a crucial role in overcoming challenges. For instance, during a confrontation on an ice sheet, strategically firing at the ground could cause opponents to plunge into the freezing water. At other times, electrifying glands may be targeted to zap everything within range. Different types of enemies have unique behaviors and sometimes possess armor that needs to be cracked.
Kate frequently provides hints to the player about how to best tackle these obstacles. Thus, it's beneficial to occasionally delve into the game's database for additional information about the creatures inhabiting this alien planet.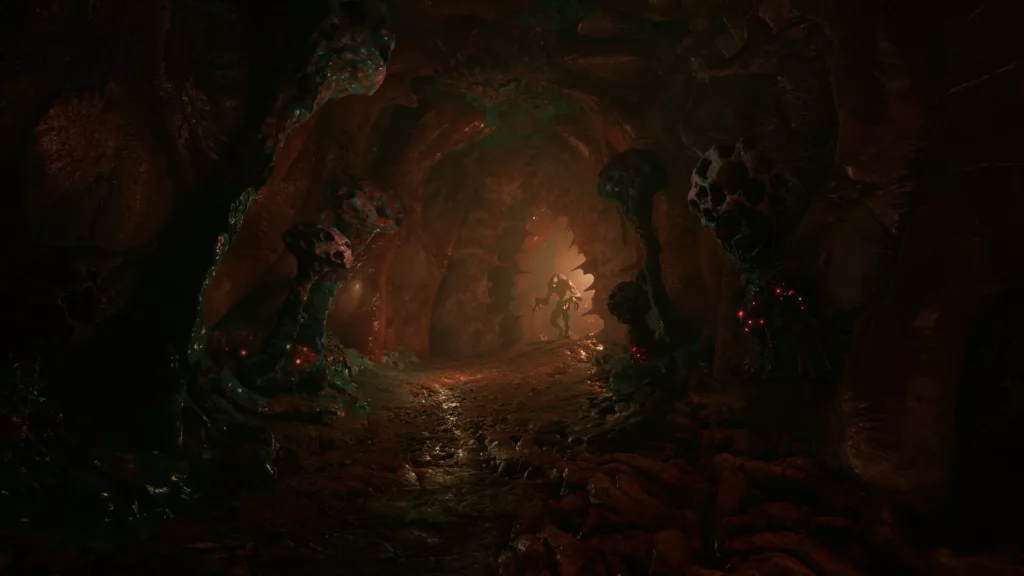 Hypothermia, Gadgets, and Resources: A Matter of Survival
The game also requires players to monitor environmental conditions. For example, if a fire isn't lit in time during a deep freeze, Kate could succumb to hypothermia. Combat scenarios can be demanding due to their confined spaces, often occurring in caves or swamps. Enemies are susceptible to various conditions such as electrocution, burning, or freezing, necessitating the tactical use of the available arsenal.
To augment your arsenal, exploration is essential as some enhancements are discretely hidden within the game's world. Handy gadgets like an energy shield, a decoy, a time-slowing grenade, life energy injections, or ammo replenishments can be discovered. Many of these resources are often found in local vegetation, although ammo can sometimes run out. To utilize these gadgets, a resource called "fibers" is required, which can be gathered from defeated enemies or simply found along Kate's path.
Immersing in Gameplay: A Cluster of Great Concepts but Muddled Execution
At a glance, "Scars Above" seems to promise an engaging experience. It embodies an action shooter blended with RPG elements and punctuated with soulslike influences, visible in the implementation of columns where players can save their progress and regenerate health. However, this comes at a cost – the revival of defeated foes.
This design choice is complemented by traditional passages acting as shortcuts from one segment of the game's environment to another. These passages become crucial in avoiding repetitive battles with the same opponents, particularly after completing a specific area. The difficulty level escalates to hardcore only sporadically and primarily towards the end of the game's campaign, which is split into four distinct chapters.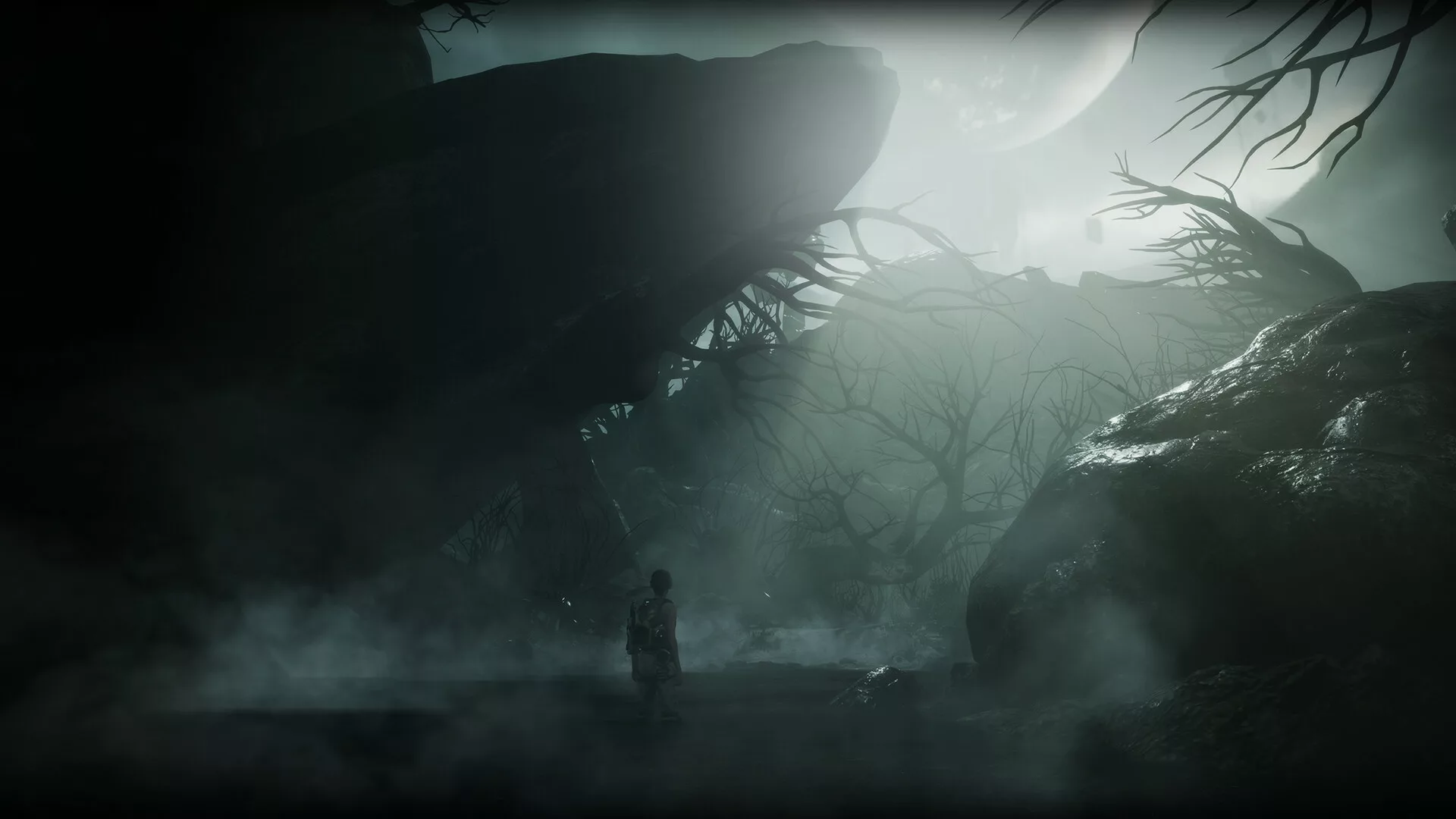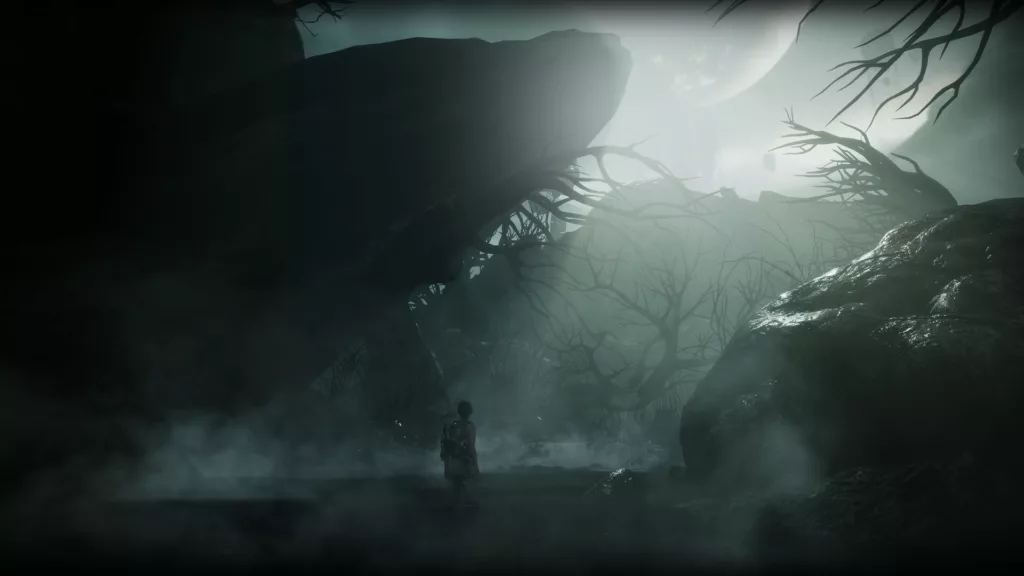 Flawed Execution: Where Scars Above Falters
The central issue with "Scars Above" lies not within its ideas, but their execution. From its onset, the game feels like an embryonic project laden with temporary assets that necessitate extensive reviewing and refinement, both visually and interactively, including the combat system.
Our protagonist, Kate, can combat the alien planet's inhabitants with a form of machete. Despite the usefulness of this weapon against small arachnid enemies, its effectiveness dwindles drastically when faced with a variety of other creatures such as explosive spiders, armored yetis, or gigantic bosses that signify a shift from one chapter to the next.
Combat Dynamics: Shooting and Stamina Management
When melee attacks fall short, shooting becomes the primary mode of combat. Despite its third-person shooter tendencies, "Scars Above" retains the limitations of an action RPG game, including stamina management. Kate can sprint and perform dodging maneuvers, but these actions deplete her physical stamina, potentially leaving her vulnerable to enemy attacks at critical moments.
Ammunition scarcity can become a significant problem, with weapon reloading being cumbersome. In certain situations, the game demands imaginative solutions to subdue enormous monsters, such as pinpointing their weak spots or obstructing their progress before delivering a decisive blow. Unfortunately, these challenges are often cryptic and can lead to trial-and-error gameplay.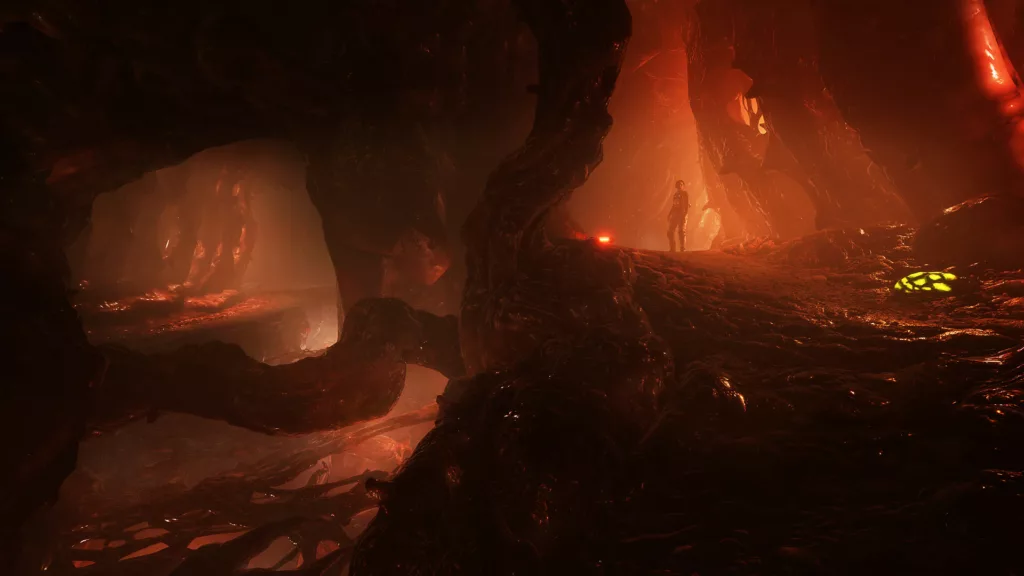 A saving grace comes in the form of a skill tree that allows you to augment Kate's abilities, making her more resilient, speeding up reload times, expanding magazine and backpack capacities, and optimizing the battery life of her numerous gadgets. These gadgets, including barriers, flammable liquid spheres, and stasis capsules, add depth to the gameplay.
Despite its enthusiastic ideas, "Scars Above" falls short in actualizing its potential. Its gunplay feels rough around the edges, with uncertain collision mechanics and an unwieldy management system for its arsenal. During intense sequences, these issues tend to induce frustration rather than presenting a robust yet fair challenge that players could appreciate.
Evaluating Technical Execution: Outmoded and Neglected
While the technical execution of a game often isn't viewed as the most critical factor determining its quality, it's crucial to acknowledge the efficiency of the strategies deployed. Indeed, a game doesn't necessarily have to push the boundaries of graphics or complexity. With carefully curated, simpler designs, held together by solid, stylistically mature choices, a game can still deliver an immersive and captivating experience.
In the case of "Scars Above," however, we encounter a game that ardently aspires to compete with high-end third-person action adventures but falls considerably short in its attempts. The game presents outmoded effects – haven't we moved beyond the era where puddles are non-responsive to touch?
The animations, particularly the protagonist's run cycle, hark back to games from two decades ago, rendering them distinctly jarring. Moreover, the game utilizes assets that are both generic and of low quality.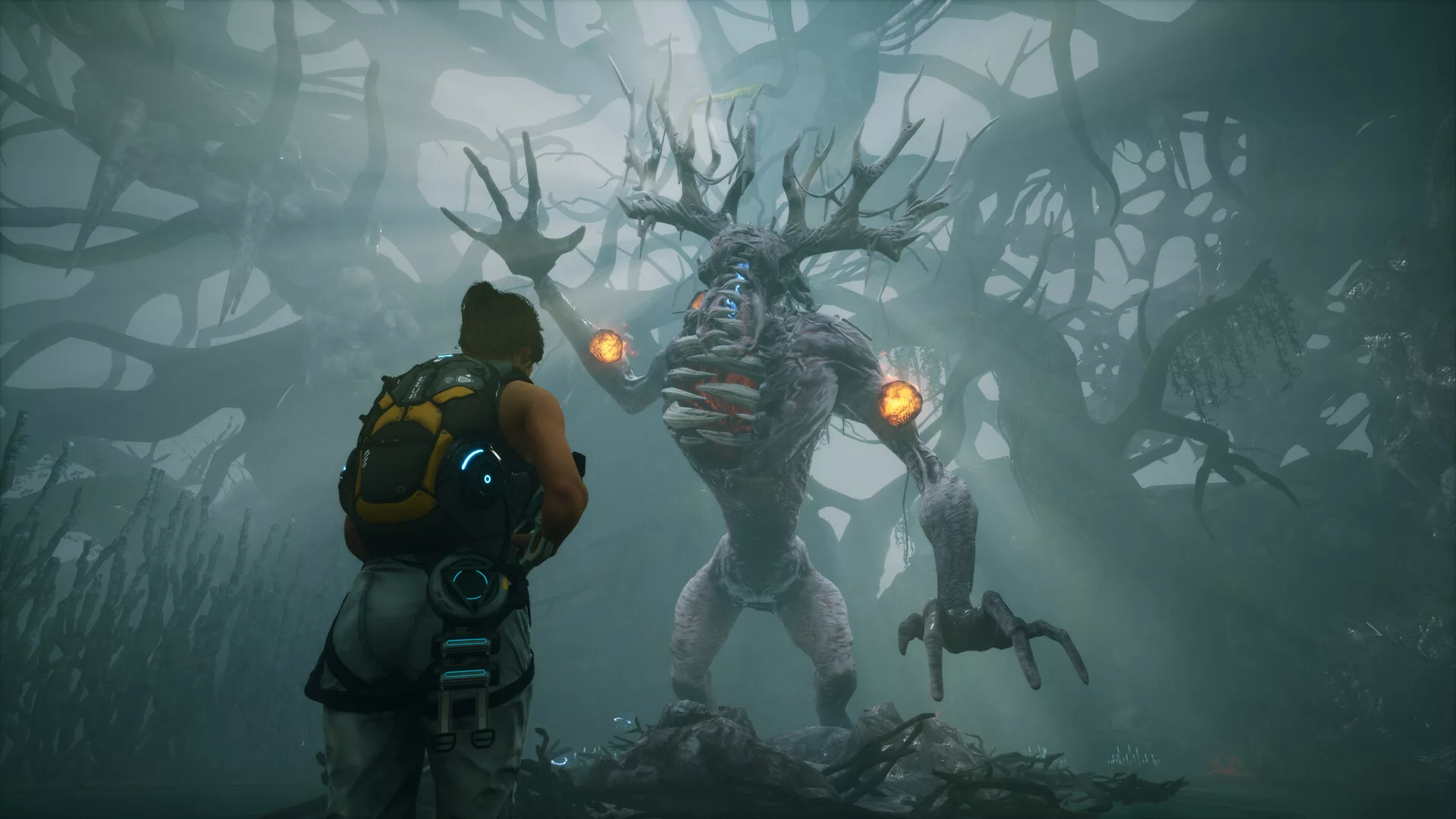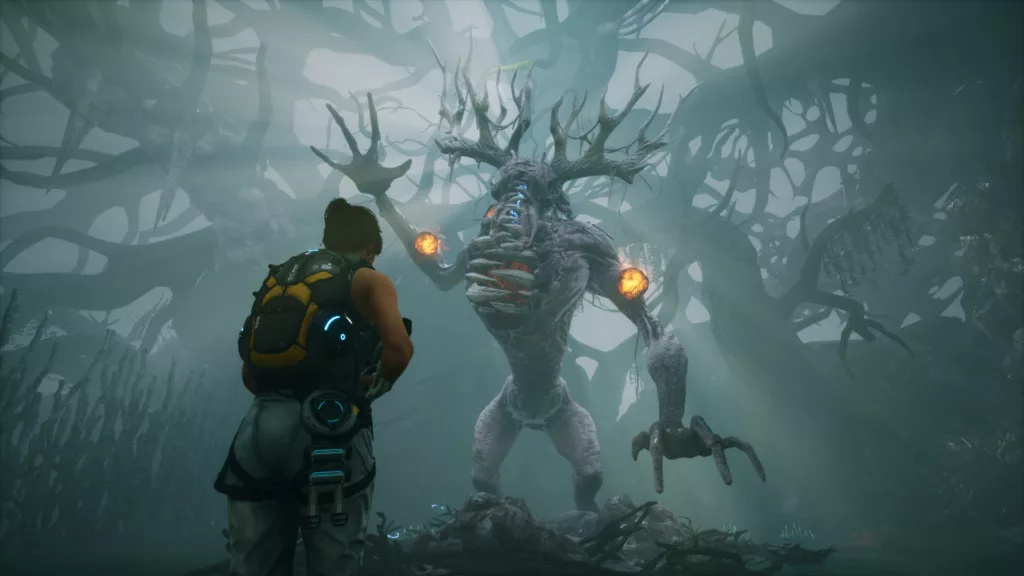 Performance Analysis: Stable but Unimpressive
Unsurprisingly, "Scars Above" runs smoothly on the tested configuration, maintaining a steady 60fps at a 2160p resolution with all presets at their maximum settings. While this stability is commendable, it raises questions about the game's ambition – with such performance, one would expect the visual quality and technical sophistication to be more advanced. In essence, "Scars Above" may have aimed for the stars, but it seems to have lost its way, resulting in a dated and somewhat careless technical realization.
The Review
Scars Above
"Scars Above" offers an engaging science fiction narrative and is rich in atmosphere, exploration, and tactical combat, unfortunately let down by several gameplay systems that seem underdeveloped and a series of technical shortcomings. It aspires to be a third-person action-adventure game but struggles to reach the bar set by its peers. The game's strong narrative and atmospheric elements keep it afloat, but its numerous shortcomings, especially in gameplay and technical execution, make it difficult to score a high rating.
PROS
Engaging narrative.
Atmospheric, complemented by horror elements.
Focus on exploration and environmental puzzle-solving.
Branching paths leading to valuable game items and upgrades.
Variety of unique and challenging enemies.
Utilizes environment for strategic combat.
Tactical gameplay involving different ammo types for various enemies.
Features elements of survival, resource management, and RPG-like skill trees.
CONS
Inadequately conceptualized gameplay systems.
Visually underwhelming, with outmoded effects and generic assets.
Melee combat is not effective against many enemy types.
Stamina management can make combat challenging.
Gunplay is unrefined and unwieldy.
Trial-and-error gameplay due to cryptic challenges.
Performance is stable but unimpressive.