Out now for PC is the indie puzzle game Stick to the Plan, developed by the Spanish studio Dead Pixel Tales. Known for creating charming, family-friendly browser games like Skeletown and Royal Daycare, Dead Pixel Tales has crafted another winner with Stick to the Plan. This time, they've stepped into the world of 3D puzzle games while keeping their signature lighthearted style.
In Stick to the Plan, you play as an adorable pup named Roberto who has found a stick that's just too big to carry easily. Leading Roberto through a series of increasingly complex obstacle courses, your goal is to maneuver the stick from start to finish without bumping into anything. With gentle guitar music setting the mood, you'll guide Roberto through five vibrant worlds filled with fences, platforms, teleporters and other puzzles to solve.
It's a simple premise brought to life with polished 3D visuals and smooth, intuitive controls. Dead Pixel Tales cites influences like Lemmings and The Witness, but Stick to the Plan carves out its own niche with one-of-a-kind physics puzzles and charismatic animal characters. Offering a zen-like gameplay experience perfect for relaxing weekend gaming, Stick to the Plan promises to charm players of all ages.
In this review, we'll take a close look at Stick to the Plan's storytelling, puzzle design, graphics and overall gameplay experience. Weighing its high points against a few minor shortcomings, we'll see how this indie release compares to similar 3D puzzle adventures. Does Stick to the Plan earn top marks for its creativity and care, or does it fail to stick the landing? Read on to find out!
A Heartwarming Tale Told Through Charming Vignettes
While simple in premise, Stick to the Plan unfolds a surprisingly touching narrative through occasional comic book-style cutscenes. Our hero Roberto begins his journey in a lighthearted way, excited to go on adventures with his oversized stick in tow. But as the game progresses, we learn more about Roberto's circumstances through environmental clues and bittersweet vignettes.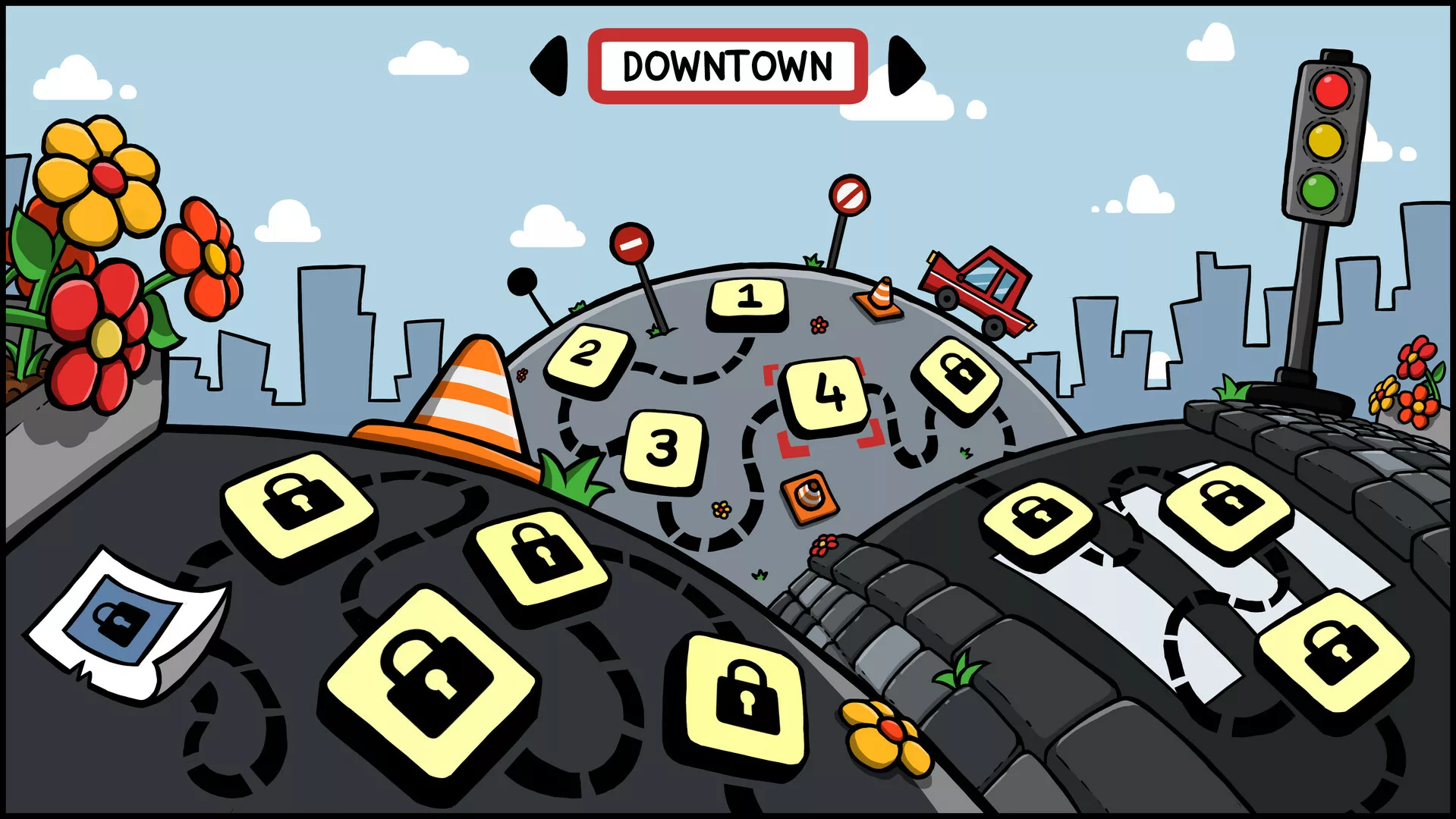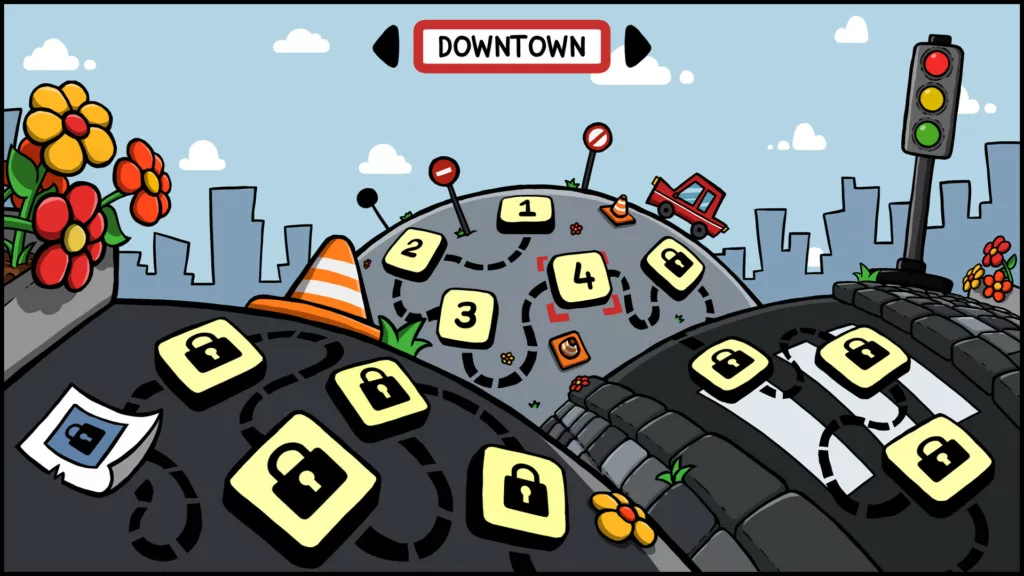 Without veering into spoiler territory, the developers slowly reveal Roberto's backstory of loss and longing beneath the cute exterior. By the final world, longtime fans of Dead Pixel Tales' work will recognize tropes and characters that tie back to their previous games. While new players may not catch all the references, the story still conveys a full arc for Roberto that is by turns funny, melancholic and life-affirming.
Some may find the abbreviated storytelling too vague or subtle, told mostly through imagery versus dialog. A few more explicit details could help it feel more impactful. However, the minimalist approach also leaves room for interpretation, and astute players will appreciate how the narrative evolves from silly to sincere. The lush settings like neighborhood streets, a firefly-filled valley and a dog park kennel reinforce each world's emotional tone.
Though secondary to the gameplay, the sparse yet effective story gives each puzzle purpose beyond just reaching the goal. As we learn more about Roberto's motivations, his devotion to the stick takes on added poignancy. Overall, Dead Pixel Tales succeeds at crafting a story that feels meaningful without overshadowing the central puzzles. The atmosphere and themes add heart to the game instead of distracting from it.
Intuitive Controls Bring Clever Puzzles to Life
At its core, Stick to the Plan keeps things simple: move Roberto around with the directional keys, rotate him and the stick with Q/E buttons, and avoid bumping into objects. The straightforward controls translate well whether using keyboard and mouse or a gamepad. Within minutes, maneuvering Roberto and his unwieldy cargo becomes second nature.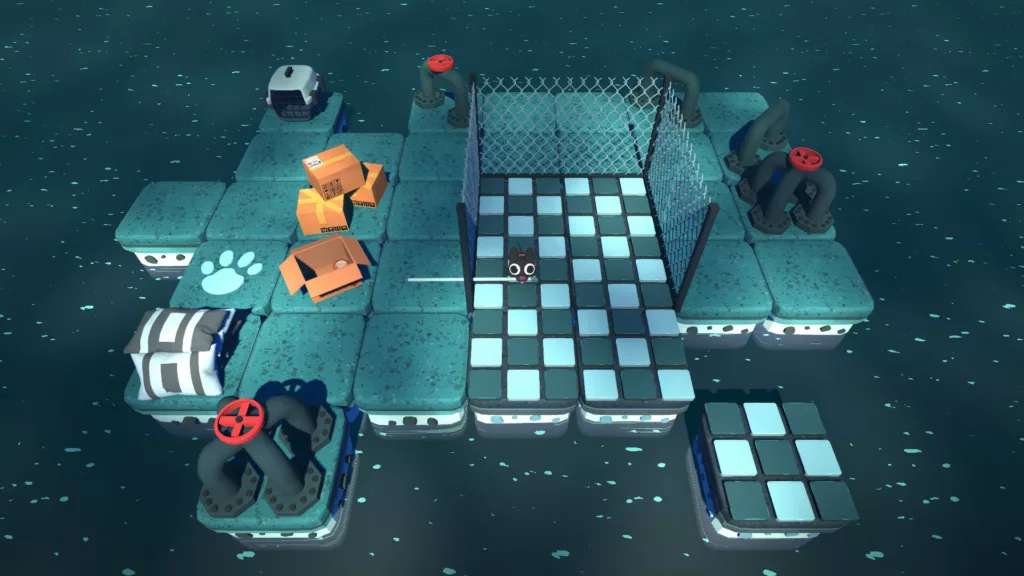 While the controls stay consistent throughout, the puzzles escalate from basic to deviously complex. Early levels introduce the mechanics via obstacles like sliding gates, seesaws and swinging hammers. As the worlds progress, new elements stack the challenges higher. Sewer pipes warp objects around, scaffolds swing when walked on, and platforms only support sticks but not pups.
Some puzzles had me stumped for 15 minutes or more, forcing me to break out pen and paper to diagram possible solutions. This hands-on approach to deciphering levels feels satisfying and old-school. The difficulty curve stays relatively smooth, though a few spikes in the back half required stubborn trial-and-error. Deductive reasoning goes further than reflexes here; this is no fast-twitch exercise in dexterity.
Accessibility options like reducing camera shake and removing background animations are welcome perks for those sensitive to motion sickness or visual overstimulation. The controls work fine for southpaw players as well. While colorblind modes could improve accessibility further, the simple visuals don't rely heavily on color coding.
With over 70 hand-crafted puzzles to solve, Stick to the Plan first teaches players the ropes before throwing curveballs like teleporters and movable platforms. The learning curve excels at introducing new mechanics at a measured pace. Early successes gave me confidence to tackle trickier trials later on. My only gripes were occasional difficulty spikes and lack of a hint system for those truly vexing levels.
Overall, the game strikes an admirable balance of gentle learning curve and hardcore brain-tickling. Logical yet creative puzzles brought to life through responsive controls makes Stick to the Plan a standout 3D puzzler.
Visual Vibrancy and Puzzling Pleasures
Sporting vibrant low-poly visuals, Stick to the Plan absolutely delights in the graphics department. The stylized 3D environments burst with color, from the sunny neighborhood streets to the neon-bathed junkyard. Detailed textures like fuzzy grass or rusty chain link fences bring each area to life. But the real star is Roberto, whose adorably exaggerated features and animations radiate personality.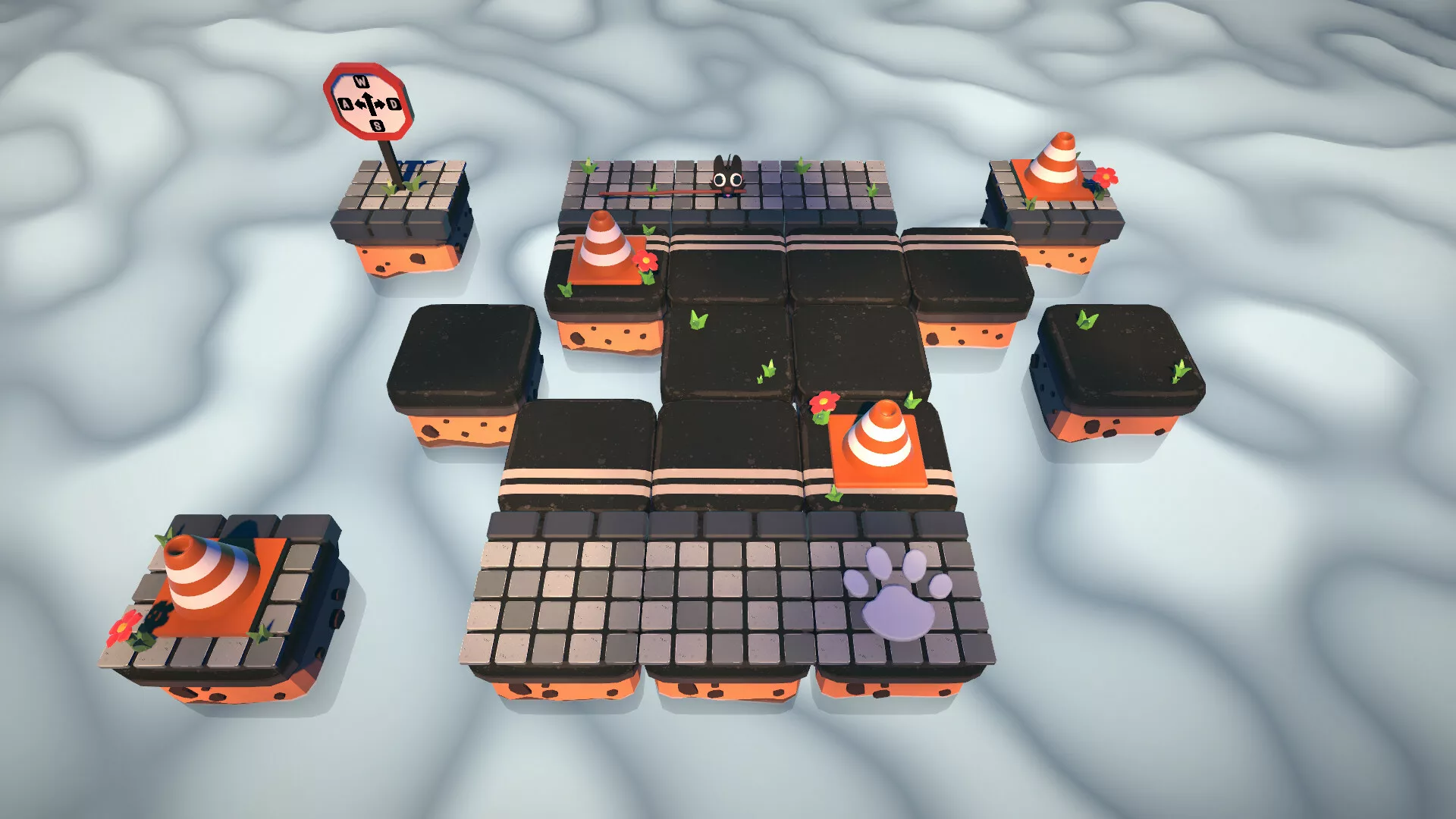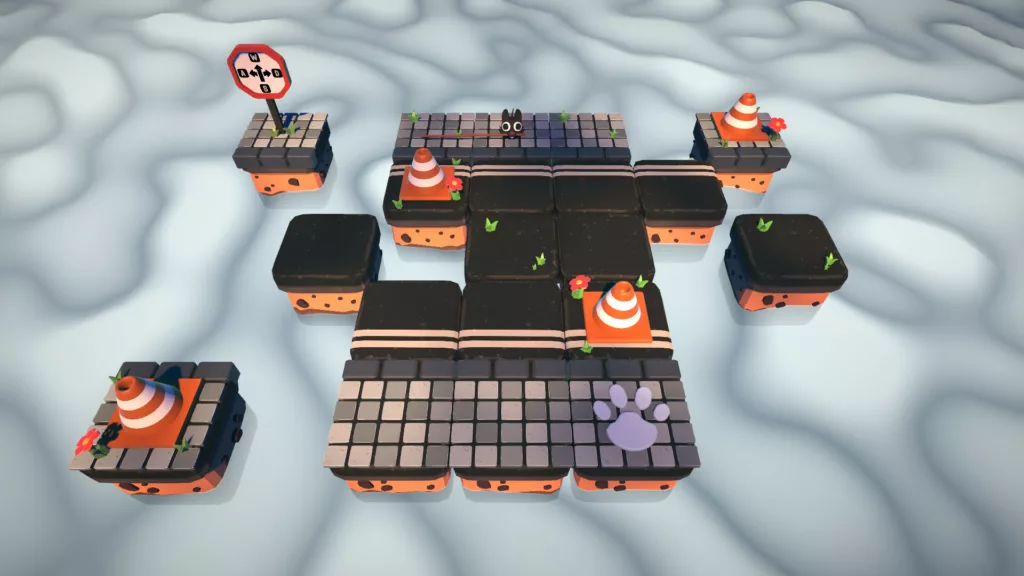 Seeing him hunker down cutely when pushing large objects or scramble frantically when a puzzle goes awry never failed to make me smile. The environments also brim with humorous details like street signs or graffiti. Coupled with the angular cartoon art style, everything visual about Stick to the Plan screams fun and charm.
The visual gags continue in the UI with themes tailored to each world, like dog puns and bone motifs. Even menu transitions feature bespoke animations instead of dry fades. It's clear every frame received lavish attention to detail. My only nitpick is an occasional stutter when rotating the camera, but nothing performance-hampering.
Matching the vibrant visuals, the soundtrack by composer Jackie Brown exudes catchy, positive vibes with light funk guitars and peppy beats. The music sets an upbeat mood that complements without distracting from puzzle solving. Familiar motifs across worlds help tie everything together. Playful sound effects like Roberto's barks and the click-clack of the stick add satisfying feedback.
In a genre where gameplay reigns supreme, many titles skimp on polish and presentation. Stick to the Plan goes above and beyond in both style and substance. The lovingly crafted art, animations, music and sound make every moment an audio-visual feast. It's proof that puzzle games don't have to look sterile to play smart. This is one of the most gorgeous indie releases in recent memory.
A Polished, Feel-Good Puzzler That Sticks The Landing
After completing Stick to the Plan's five colorful worlds, I'm happy to report it met my high expectations following the promising demo. This charming puzzle game may revolve around a simple premise, but its execution shows masterful attention to detail. With intuitive controls bringing well-designed puzzles to life, even the head-scratching challenges prove satisfying to solve through logic and experimentation.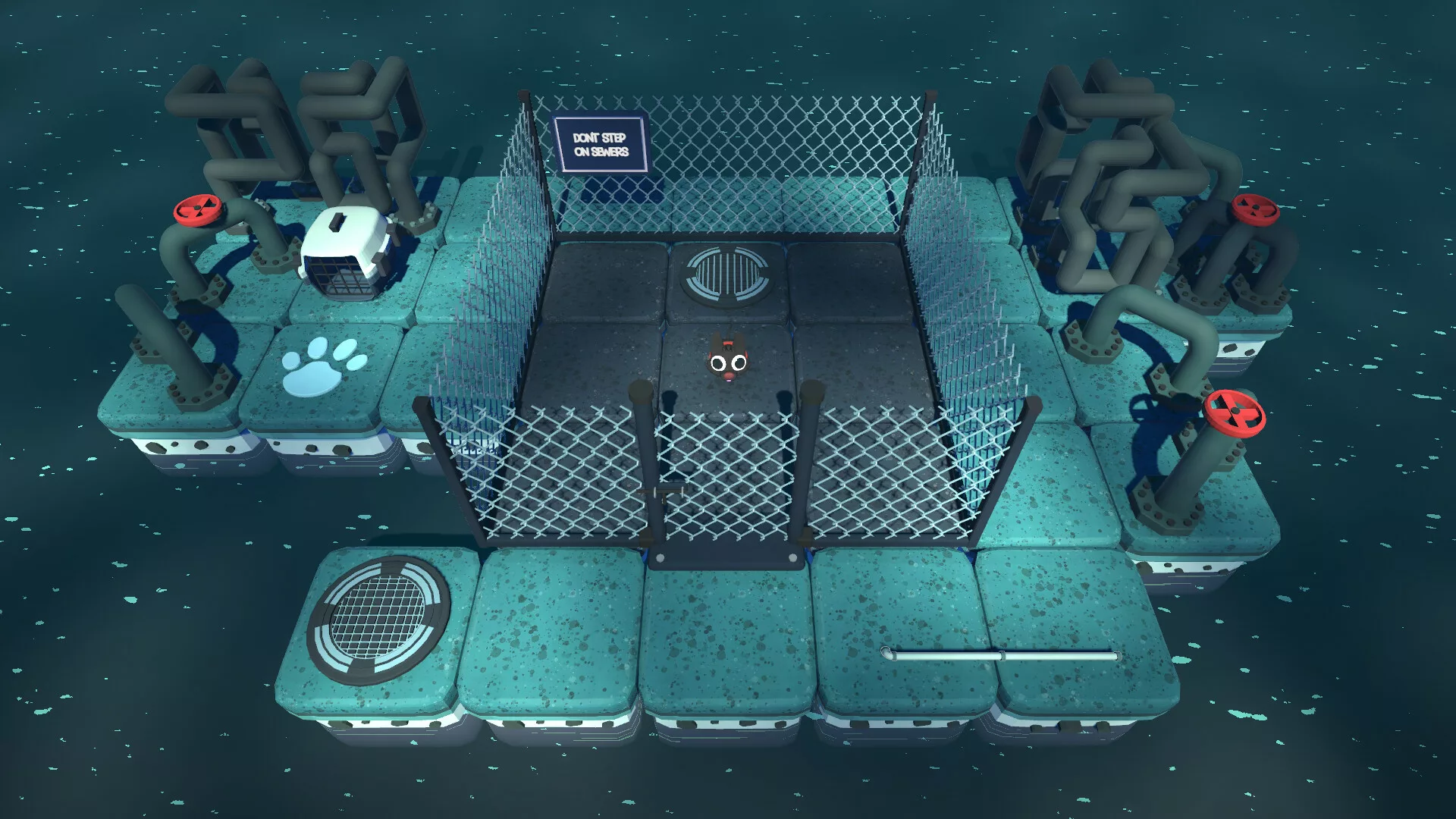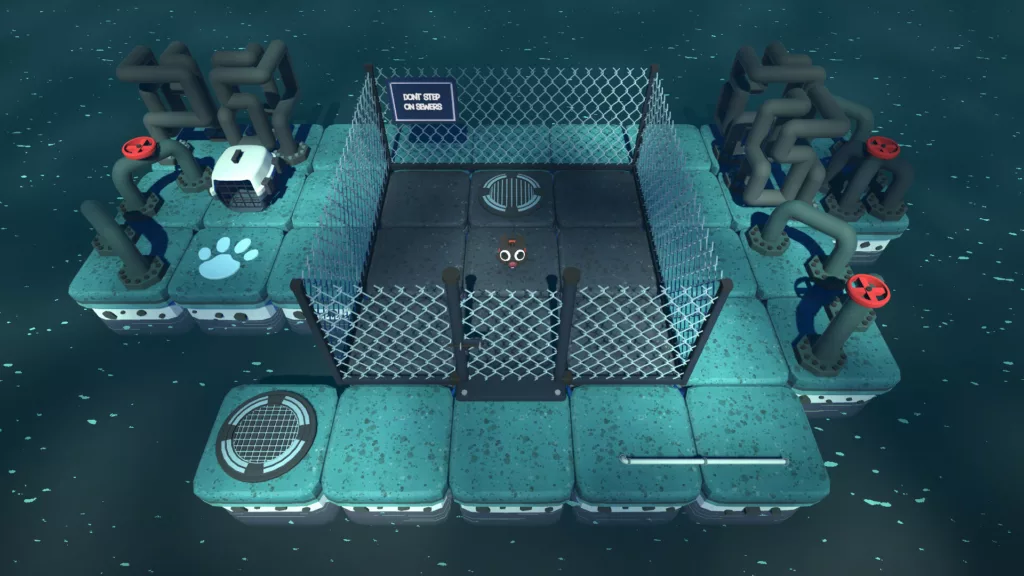 Stick to the Plan had me grinning from the clever puzzles to the cute animations. Yet it also manages to touch the heart through its subtle storytelling. This is a puzzle game with both brains and heart, a rare balance to achieve.
The biggest strengths lie in the puzzle diversity, learning curve, and sheer attention to detail. New mechanics introduced at a measured pace kept levels exciting without ever feeling unfair. I always felt like I had the tools and knowledge to work out solutions, even when it required notebooks of scribbled diagrams!
The difficulty ebbed and flowed smoothly for the most part. The later worlds do ramp up the challenge significantly, especially world four's junkyard setting. A few specific puzzles stumped me for ages, nearly dampening my enthusiasm. However, the pure elation I felt at finally solving them overshadowed any frustration. Stick to the Plan pulls off a precarious balance of difficulty without crossing into punitive.
At around 5 hours to complete, the length also hits a sweet spot. I never felt bored, yet it didn't wear out its welcome either. Each world offers plenty of variety without repetition setting in too soon. However, I did find myself wishing for more worlds once the credits rolled; the core concept has legs to run further. Additional puzzle styles utilizing the proven mechanics would be warmly welcomed.
In terms of polish, Stick to the Plan is remarkably bug-free. I only encountered one amusing but minor glitch the entire playthrough. The game exemplifies thoughtful craftsmanship down to the tiniest animations. Little touches like themed menus and UI sound effects showcase the developers' attention to detail at every turn.
Creatively, the game demonstrates plenty of innovation as well. While reminiscent of classics like Lemmings, Stick to the Plan's unique 3D physical challenges stand apart. Maneuvering objects in 360 degrees opens up possibilities lacking in 2D puzzlers. It feels like a novel direction for the genre worth expanding upon.
Stick to the Plan delivers a superb puzzle experience wrapped in stylistic flair. Its charisma and attention to detail create a journey that feels genuinely heartwarming. While a few brain-benders certainly tested my patience, the quality design turned frustration into satisfying accomplishment. This indie release earns top marks for polish, creativity and challenge. Stick to the Plan is a must-play for puzzle fans young and old.
The Highs and Lows of Stick to the Plan
One of the standout strengths of Stick to the Plan is its intuitive control scheme. Maneuvering adorable Roberto and his oversized stick becomes second nature within minutes thanks to responsive controls that translate seamlessly between keyboard and gamepad. This makes even the most complex environmental puzzles feel smooth and approachable. The controls form a sturdy foundation upon which the rest of the game thrives.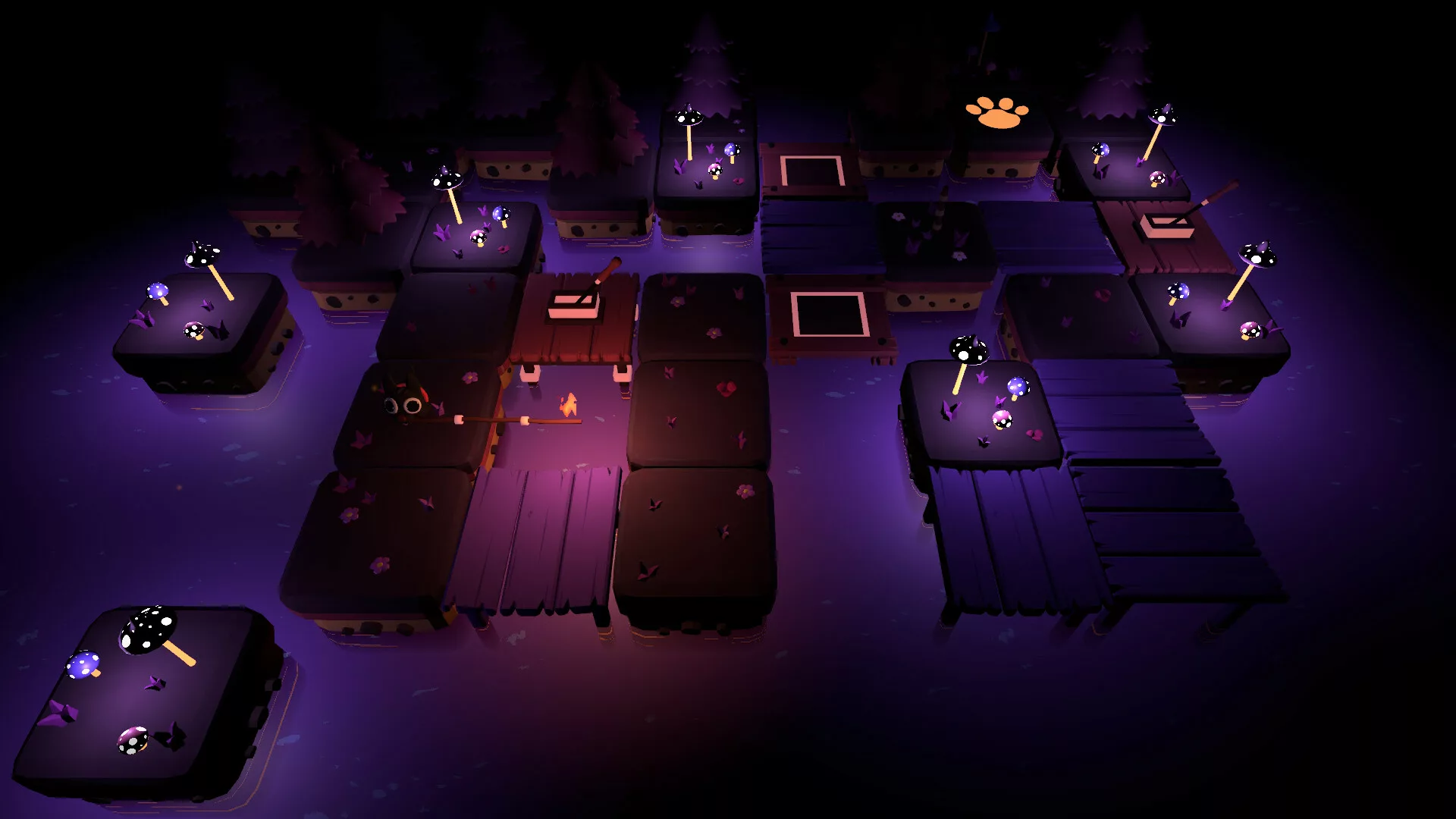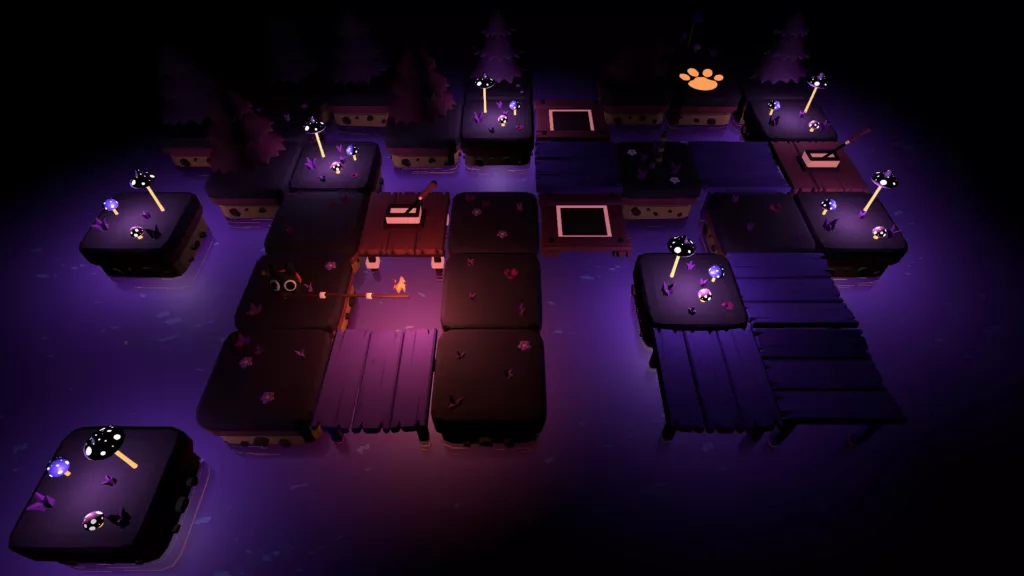 Equally impressive are the vibrant, angular cartoon visuals overflowing with humor and attention to detail. Every environment tells a story with its own unique aesthetic, from sunny neighborhood streets to neon-lit junkyards. Charming animations for Roberto brimming with personality make him an instant fan favorite. Stick to the Plan goes above and beyond in creating a beautiful, polished world of puzzles.
Add to that the novel 3D physics gameplay, which crafts spatial challenges impossible in 2D puzzlers, and you have a winning formula. New mechanics introduced at a fair pace prevent repetition, while the smooth difficulty curve keeps frustration at bay. A perfectly balanced learning experience for puzzle solvers of all skill levels emerges.
That said, a few later puzzles do spike in difficulty without warning, leading to stubborn trial-and-error. The lack of a hint system for opaque levels also means pulling up a guide when really stuck. And while endearing, the storytelling relies more on understated environmental clues than explicit dialog or narration. A bit more hand-holding could help in places.
But weighed against the mountain of things Stick to the Plan gets right, these are minor gripes in an otherwise exemplary package. With brains, heart and stellar craftsmanship throughout, it comes enthusiastically recommended for players seeking a polished and upbeat cerebral adventure.
A Paws-itively Paw-some Experience
In the crowded field of brain-tickling puzzle games, Stick to the Plan distinguishes itself through polished presentation and expertly balanced challenge. Though not revolutionary, it represents a refinement of proven 3D physics puzzle concepts tailored for broad accessibility. Players of all ages and skill levels can find satisfying stimulation for the noggin.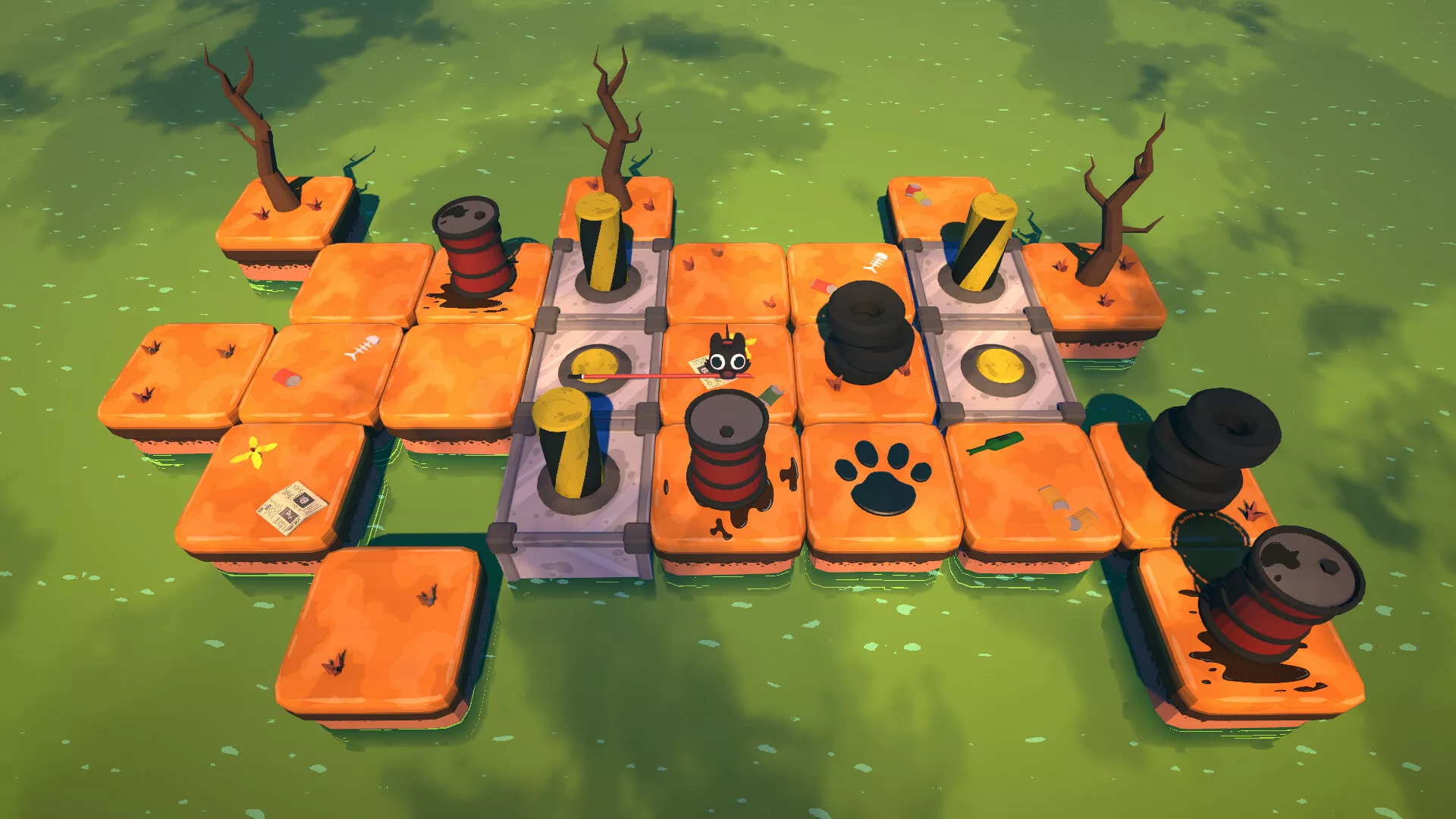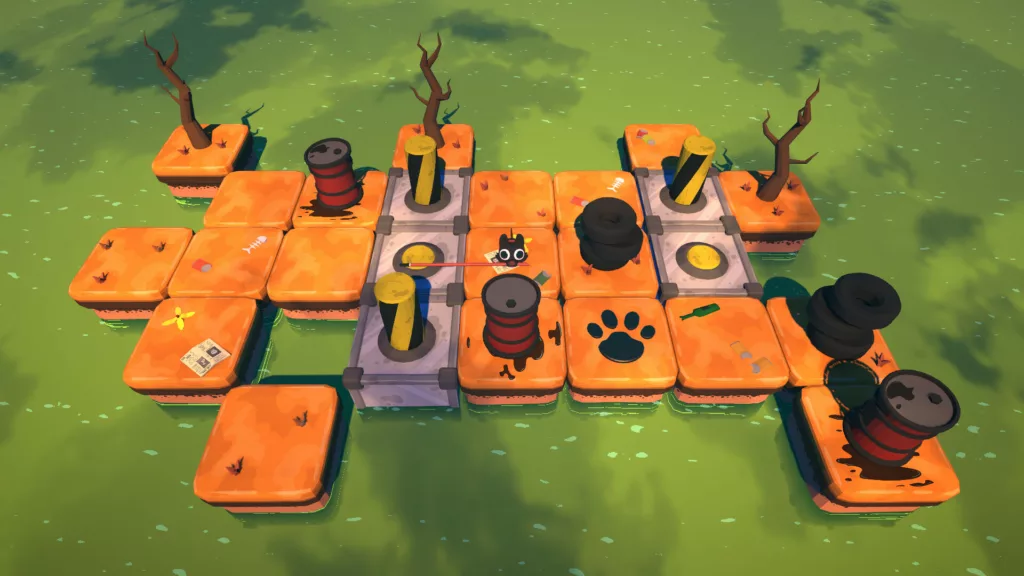 While reminiscent of classics like The Witness and Lemmings, Stick to the Plan carves its own niche with one-of-a-kind challenges. Maneuvering adorable animals through tactile 3D spaces offers a more lighthearted take on the genre. That sheer charm and attention to detail elevate Stick to the Plan beyond clinical logic puzzles.
Approachable challenge and new wrinkles introduced at a measured pace make progression feel smooth and fair compared to punishing peers. Formidable but rarely frustrating, the game strikes a masterful balance accessible for beginners yet engrossing for veterans.
Stick to the Plan may not dethrone genre titans, but it represents a polished and lovingly crafted entry ideal for unwinding after work or sharing with kids. Charm oozes from every facet thanks to the expertly balanced art direction, music, writing and puzzles.
Minor nitpicks like sparse story exposition, difficulty spikes, and lack of hint system do little to detract from the overall stellar package. With equal parts brains and heart, Stick to the Plan comes enthusiastically recommended for an uplifting puzzle experience. Download the demo today for a taste of the wholesome fun that awaits. Just be ready to scratch your head now and then with a smile on your face!
The Review
Stick to the Plan
With its polished presentation, excellent pacing, and masterfully designed puzzles, Stick to the Plan is a heartwarming puzzler that sticks the landing. Though not revolutionary, its uplifting spirit and fair yet engaging challenges earn it a hearty recommendation. Stick to the Plan sets the gold standard for accessibility and charm in 3D physics puzzles. Stick to the Plan delivers where it counts with smooth controls, cute style, and plenty of head-scratchers. A few difficulty spikes and lack of guidance hold it back from perfection. But the vibrant worlds, humorous details, and clear care from the developers outshine any quibbles. For an endearing and rewarding cerebral adventure from start to finish, Stick to the Plan is a must-play.
PROS
Intuitive controls make maneuvering objects a breeze
Vibrant, detailed graphics ooze style and charm
Smooth difficulty curve provides plenty of challenge without frustration
Novel 3D physics puzzles offer unique flair
Heartwarming story told through evocative vignettes
Abundant attention to detail in art, animations, UI
Upbeat soundtrack perfectly matches the gameplay mood
CONS
Storytelling could benefit from bit more explicit exposition
Few difficulty spikes later on may require trial-and-error
Lack of hints system can make some puzzles needlessly opaque
Slight camera stuttering on rotation
Short length left me eager for more worlds and puzzles