Hauma: A Detective Noir Story is a recently released visual novel game developed by the fledgling studio SenAm Games based in Munich, Germany. Stepping into the genre of interactive fiction and choice-driven storytelling, Hauma aims to deliver a retro comic book-inspired art style paired with a classic noir detective plotline.
Players take on the role of Judith Hartmann, a former boxing champion turned private investigator who finds herself embroiled in a mystery left behind by her late grandfather. The premise centers around investigating and piecing together clues to uncover an ancient secret in 1940's Bavaria while navigating conversations with an eccentric cast of characters.
With its rich historical backdrop, complex puzzles and branching dialogue trees, Hauma wants to recapture the intrigue of classic detective stories in an interactive setting. Reviews praise the strong writing and voice acting that brings Judith and the rest of the cast to life, as well as the memorable comic book visual style that pops from each environment.
In this review, we will dive deeper into Hauma's noir-tinged world to see if its old-school investigative gameplay loop still holds up in 2022. We'll assess if the story remains compelling even with its short 2-4 hour playtime, and whether the puzzles strike the right balance or end up being too challenging or esoteric. To determine if this indie passion project deserves a spot alongside stalwarts like LA Noire, we'll have to scrutinize every clue. By the final verdict, we'll discover if Hauma: A Detective Noir Story stands as a case worth cracking for mystery buffs.
Immersed in a Novel Noir Narrative
Hauma immediately pulls players into its complex narrative web with an opening dream sequence providing cryptic glimpses of events to come. We then take control of Judith Hartmann as she puzzles together the drunken haze of the previous night, proving that even menial detective work in Hauma is engaging. Before long, we're uncovering clues about our missing grandfather's peculiar case, all set in a moody rendition of 1940's Bavaria.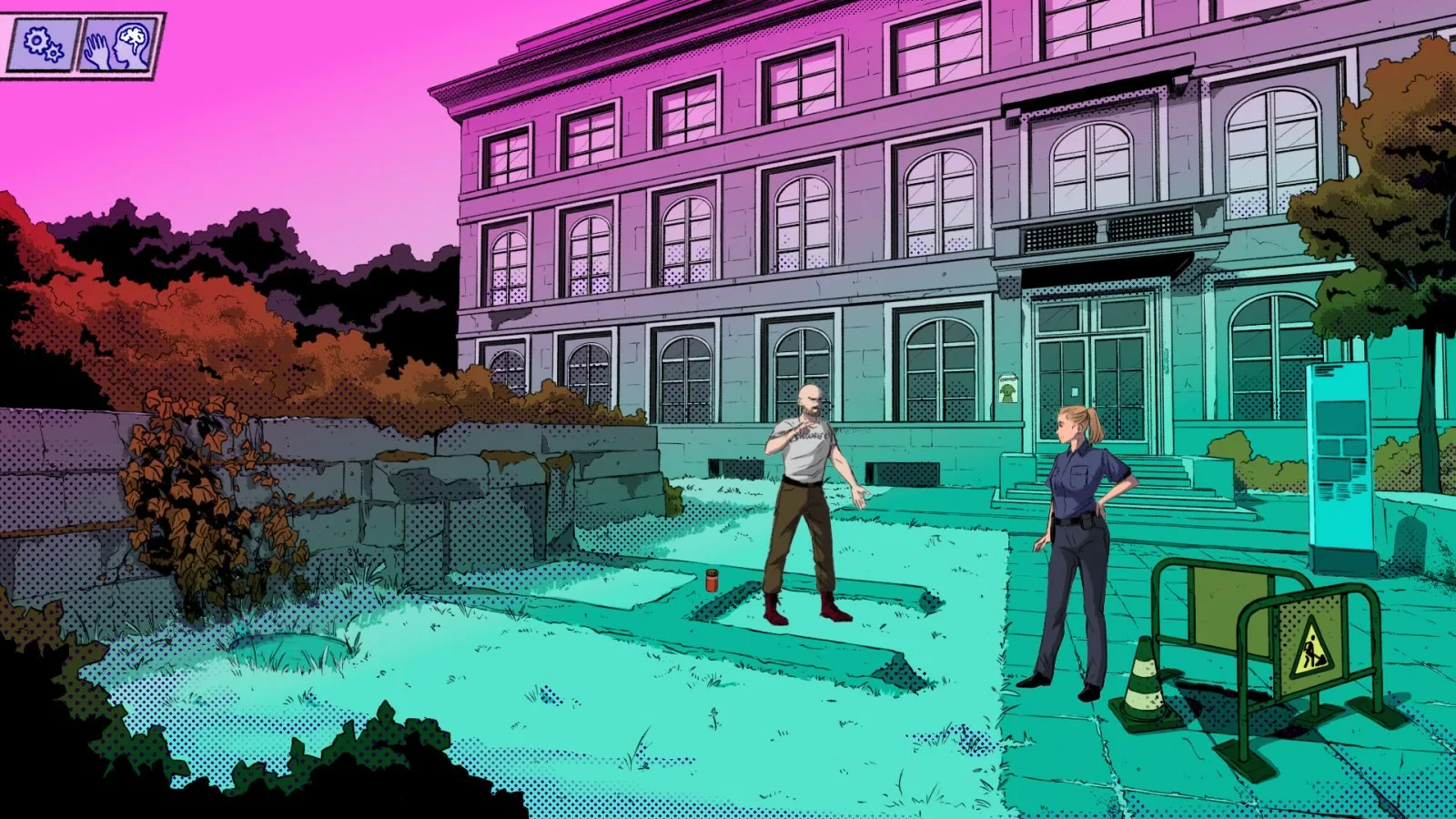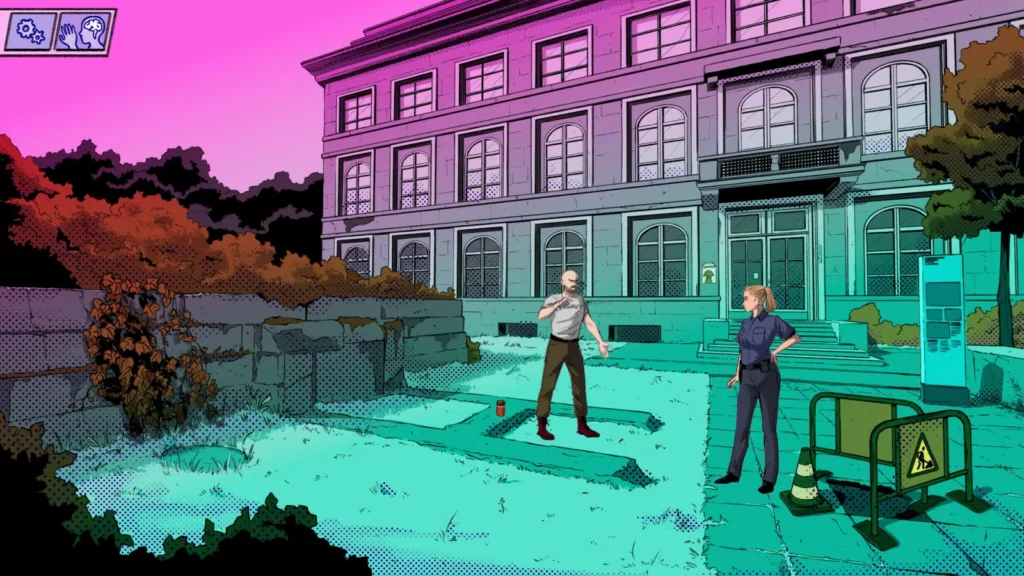 The core mystery unfurls through following leads across accurately recreated regional landmarks like the Munich city center. Our investigation reveals an ancient secret tied to a mythological elixir and the Nazi obsession with occult artifacts. Through examining our grandfather's journal and piecing together his research on strange fertility rituals, we stumble upon a deeper conspiracy that goes straight to the top of the Reich.
The off-kilter characters Judith interacts with like her stoner historian brother and an eccentric art forger only add character to this unpredictable plotline. Just when we think we've found the next lead, Hauma pulls the rug out from under us with surprise twists and set pieces that escalate the stakes. One moment we're quietly gathering intel from shady sources, the next we're fist-fighting Nazis and surviving explosions at packed beer halls.
Yet despite the bombastic action sequences, Hauma's greatest strength lies in the slower investigative portions. Finding the solution to a puzzle through clever combinations of inventory items and journal entries provides immense satisfaction. Hauma also wisely limits these Eureka moments instead of making them repetitive, maintaining the excitement of progression.
The cryptic dream, rich locales like age-old monasteries and Judith's ties to the Reich through her grandfather allow Hauma to seamlessly integrate Bavaria's regional history and culture into its fiction. Developers conducted extensive research to accurately depict real settings, grounding the zanier story beats in a realistic backdrop that makes suspension of disbelief easier. The regional authenticity shines through details like the voice cast's accents and small touches in the art design.
By anchoring its tale of conspiracy and immortality in the sobering facts of Germany's past, Hauma manages to craft a story that both fulfills the escapist thrills of noir fiction yet still resonates with weight and purpose. Whether unwinding the latest bizarre twist or soaking in the setting, Hauma's novel narrative proves itself one of its strongest assets.
Investigating with Inventory and Intuition
Hauma may dress itself up with an engrossing story, but it still lives or dies on the strength of its gameplay. As a slower paced point-and-click visual novel, Hauma focuses its mechanics on observation, inventory management, and making connections between clues. The loop revolves around scouring environments for interactable clues, combining inventory items or journal pages to form deductions, and choosing dialogue options when conversing with characters.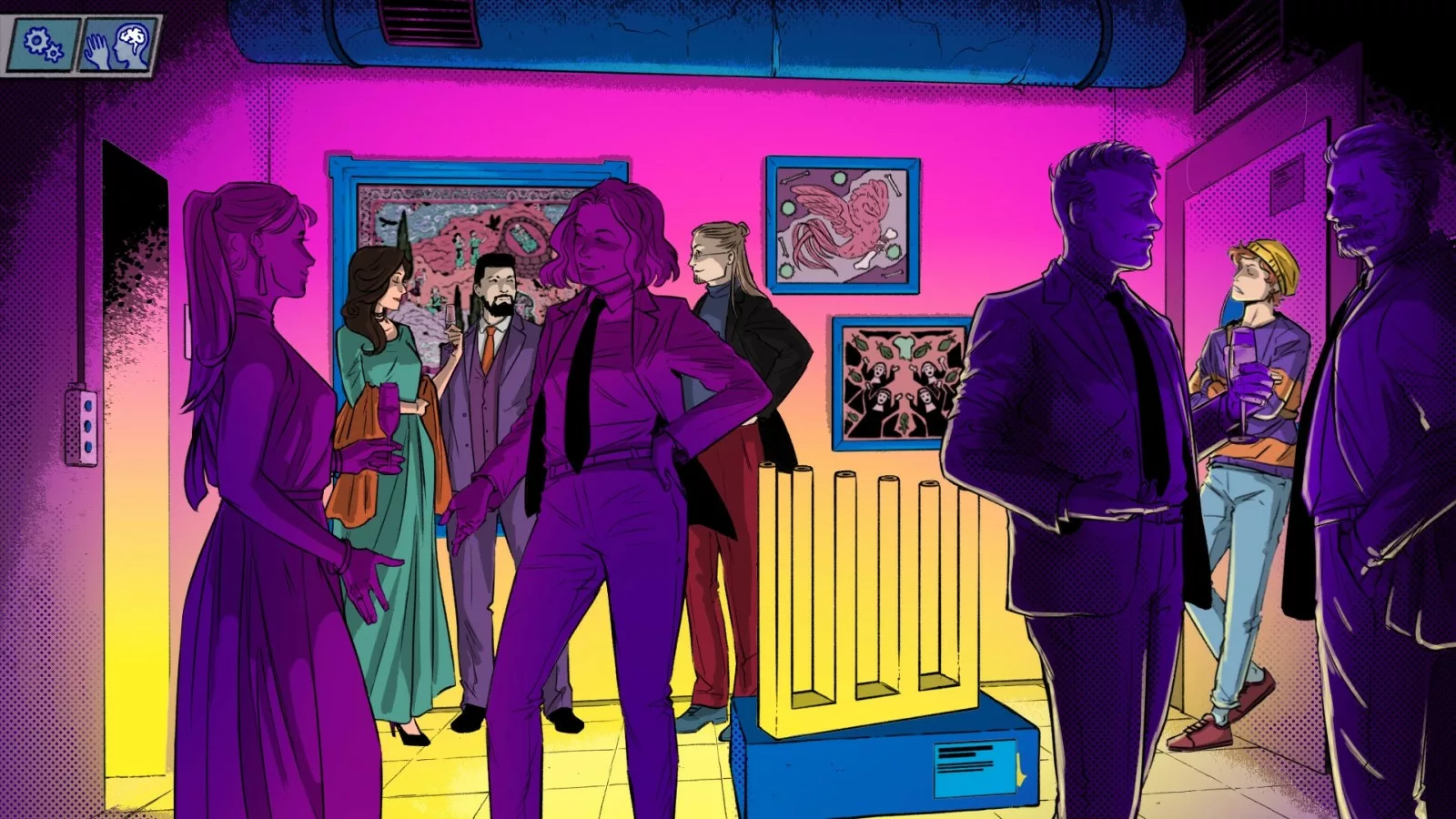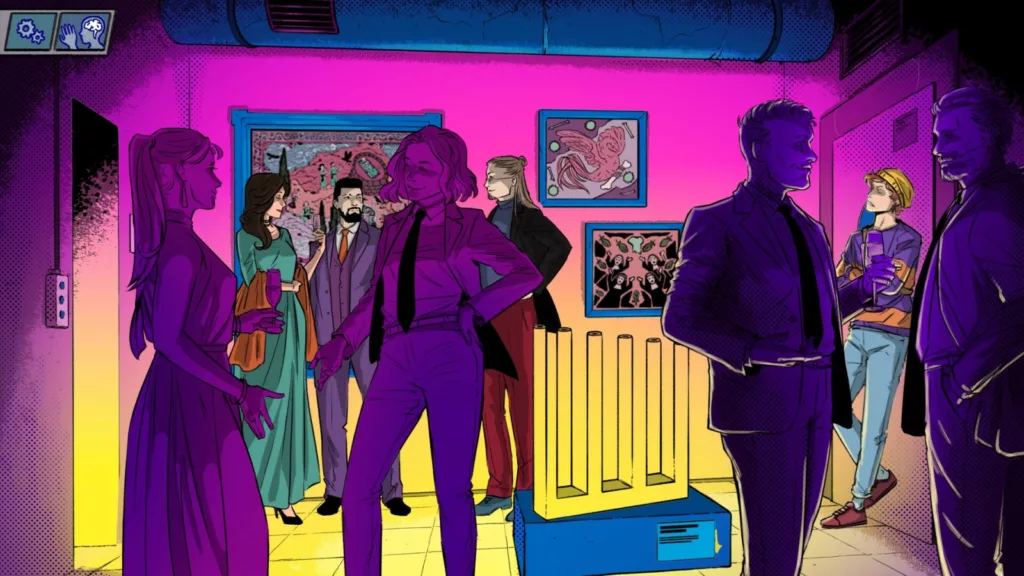 Most levels play out by freely moving Judith around 2D comic book style environments, clicking on items or people to trigger short descriptions or conversations. Through this exploration, we pick up physical clues like keys or abstract thoughts that get stored in the "Mindboard", essentially an inventory for both tangible and intangible leads. This system turns even menial interactions into potential progression, incentivizing thorough searches.
The Mindboard also allows combining clues together, putting our deductive reasoning skills to the test. For instance, a symbol clue and journal page on mythology can unlock the symbol's meaning. These small eureka moments are consistently satisfying, even if Hauma obscures the logic sometimes. The game prevents brute force guesswork by limiting combinations, keeping the path forward mystifying yet attainable.
Conversations with the eccentric cast often provide valuable clues or worldbuilding through dialogue trees, allowing us to shape Judith's tone and relationships. We can approach situations diplomatically or aggressively, though Hauma stays firmly on its narrative rails despite this illusion of choice. Still, the writing and voice acting sell each interaction, making conversations feel alive.
A few high stakes scenarios require quickly disarming bombs by solving symbol matching minigames. These tense moments test our pattern recognition reflexes, though Hauma provides brute force solutions as fail-safes. Peppering the slower pacing with action punctuations keeps the gameplay fresh and varied.
Perhaps Hauma's only glaring flaw is its linearity. While free form exploration fosters immersion, the story marches on rails, forcing specific solutions to progress. Judith even verbalizes when we still need more clues before moving forward, which grows repetitive. Branching paths or optional objectives could have provided welcome variety between the excellent core mystery sequences.
Still, the investigative gameplay loop remains strong enough to carry Hauma through its brief 3 hour runtime. The density of content in each small map and the methodical parsing of clues to determine the next step in our investigation creates a steady sense of progression and deductive achievement. Hauma may not revolutionize the visual novel genre, but it delivers a satisfying investigative experience.
Evoking Mystery Through Visual Novel Visuals
Hauma immediately distinguishes itself through its comic book-inspired visual presentation. The 2D environments and characters resemble paneled stills from a noir graphic novel, using muted colors and visible ink outlines to create a moody, retro aesthetic. This stylization serves Hauma well in transporting players into its detective fiction world.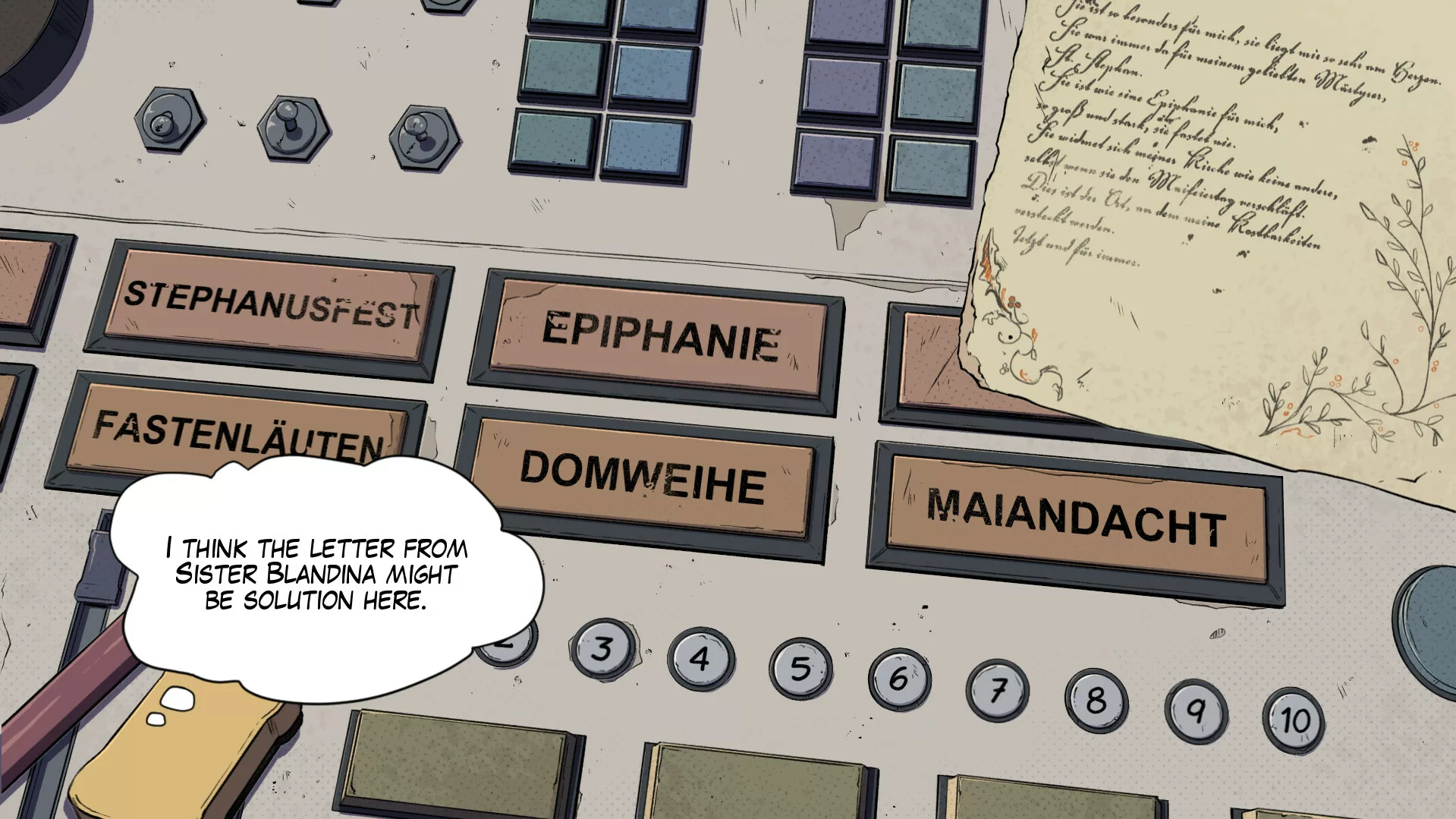 The environments accurately recreate real-world locations like Munich's city streets and landmarks using this comic art style. Bold spot blacks and detailed linework in the backgrounds convey scale while keeping visuals clean and readable. Thick ink outlines stylize characters and props into this cohesive painterly look.
Vibrant pops of color on characters and accents contrast the low saturation backgrounds to grab focus. Neon pinks and cyans on clothes or red crime scene outlines provide visual points of interest against the greyscale tones of each scene. This shrewd use of color directs our eyes towards interactive clues and characters.
The comic panels and speech bubbles present story beats in authentic sequential art fashion, from tranquil explorations to shocking twists. Characters are carefully posed and framed in each panel to convey actions and emotions. While animations are limited, the still images tell the story eloquently through their composition.
The user interface also channels retro detective fiction with dossier style menus and evidence caseboards. Icons for new thoughts or items stand out clearly from the environment art. The minimalist UI keeps focus on the world and story without distracting bells and whistles.
While characters lack animations beyond blinking and mouth movements, the expressive figurative art makes up for it through environmental storytelling. Detailed shading on faces conveys emotions from panic to deep contemplation. Coupled with the stellar voice work, the evocative poses and expressions breathe life into each interaction.
By using its stylized visual presentation cohesively across characters, environments and UI, Hauma crafts a visually arresting experience. The sophisticated application of lighting, color and composition in each frame enhances the narrative's mysterious mood and unique personality. The visuals pull their weight in realizing Hauma's world.
Setting the Tone with Sounds of the Reich
Hauma's audio design deserves praise for fully realizing its 1940's Bavarian setting across voice acting, sound effects and soundtrack. The regional authenticity builds immersion in the world while the emotional notes hit in the orchestral score and voiced dialogues breathe life into each scene.
The conversational voice acting steals the show by reflecting personalities through tone and inflection. Judith's determined quips and sarcastic barbs come through her performance, as do the uncertainties she hides behind confidence. Supporting characters all feature accurate German accents that avoid exaggerated caricature. The voice work sells both absurdist and heartfelt moments.
Environments fill with believable ambient noises, from footsteps echoing across stone temples to bustling crowds at beer halls. Tense story beats punctuate with appropriate sound effects like dramatic stings when discovering a grim new clue. The audio design is subtle but makes the still environments more lifelike.
The orchestral score complements scenes with suspenseful, mysterious themes that evoke classic noir vibes. Somber piano melodies during slower moments underline the story's gravity. Upbeat jazzy tunes with snappy percussion and bass create energy during action set pieces. The music adds cinematic flair befitting Hauma's dramatic tale.
Mild audio compression can make some voices sound flattened and the soundtrack lacks memorable new melodies. But these are minor complaints for what is overall an exemplary audio experience. Hauma realizes a consistent regional voice through sounds that complement its idiosyncratic vision. The sounds of this world draw players deeper into its conspiracy-laden mysteries.
Steady Progression Through a Focused Story
Hauma makes smart design choices to keep players invested through its brief runtime. With focused progression, an approachable learning curve and limited replayability, Hauma delivers a compact experience perfect for playing in few sittings.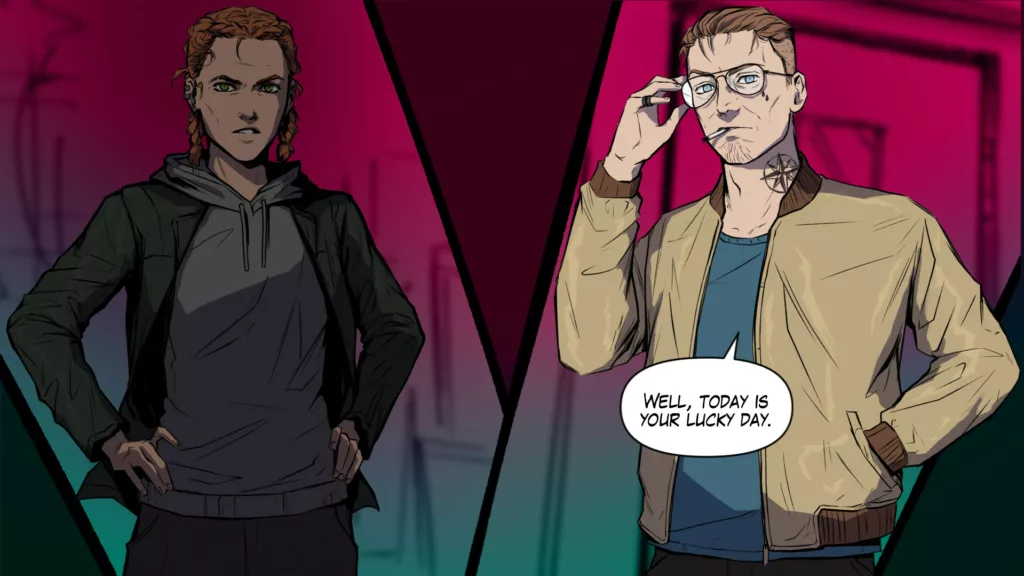 The learning curve consists only of grasping the "connect the clues" inventory mechanic, introduced organically in the opening apartment scene. Instructional prompts teach combining items and deciphering codes without handholding. The low friction onboarding ensures players can focus on the storytelling and deductive reasoning challenges, which ramp up gradually in complexity.
Hauma spreads its content and progression over a paltry 3 hours, but the density of narrative and environmental details make it feel robust rather than truncated. Short play sessions with clear cliffhangers and mid-chapter milestones optimize pacing for a one-and-done story.
The main progression comes from resolving multi-stage environmental puzzles by gathering clues, drawing connections with the journal, and narrowing down solutions through elimination. Hauma expertly paces these deduction challenges to space revelations and reward flexibility without losing momentum.
However, Hauma sticks to its linear path, providing little deviation in events or choices despite dialogue options. Judith even verbalizes when players still need more clues, reinforcing the linearity. Within its tight narrative, Hauma does not offer alternate endings or paths. This focused approach benefits the singular mystery concept instead of muddying themes, but leaves no incentive for replays.
Still, Hauma never stretches its compact experience thin with padding or repetition. Players experience exactly what the central conceit warrants then can step away satisfied. Additional irreverent side adventures would have distracted from the somber themes regarding Germany's history. Hauma admirably avoids feature bloat and scope creep even if it means a one-and-done experience.
For players craving a pulpy historical mystery to unfurl in brief but memorable sittings, Hauma delivers. The streamlined progression and gameplay keep focus on bringing its eccentric tale to life through well-paced discovery. While replayability suffers, the succinct experience stays engaging until the final revealing moments.
Delivering a Pulpy Historical Mystery Worth Investigating
After following the intriguing trail of breadcrumbs across Hauma's brief runtime, it's clear this passion project by a fledgling studio stands as a memorable and polished debut. Through its strong writing, regional authenticity, and focus on deductive discovery, Hauma realizes its unique vision.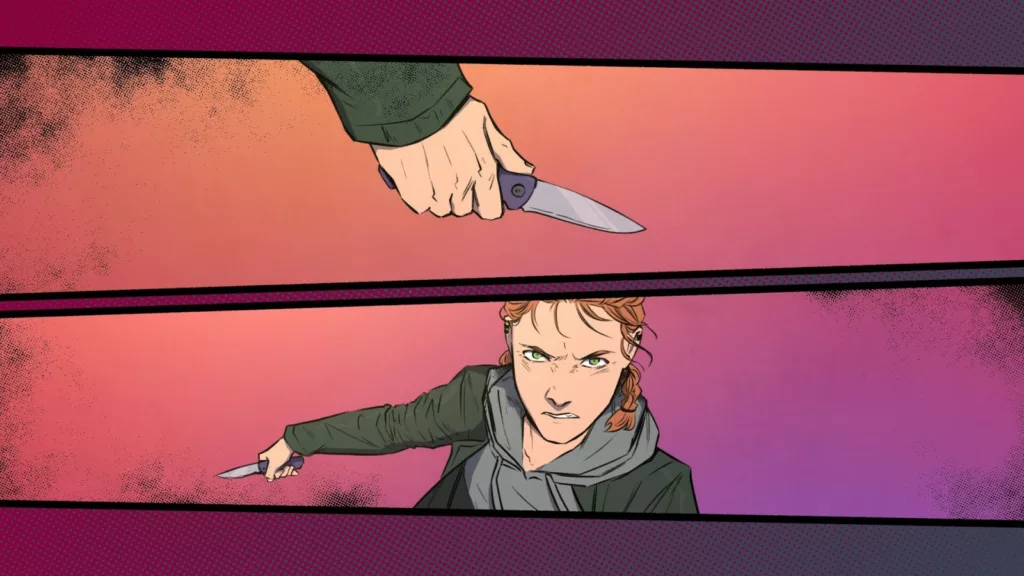 Hauma's greatest strengths lie in its narrative and presentation. The complex mystery unravels through unconventional twists kept grounded by historical details. The voice acting and comic book art direction immerse players in the quirky setting. It crafts a pulpy historical fiction tone that escorts players through its most outlandish moments.
Smart design choices also let Hauma stay focused. The intuitive gameplay loop centers investigation around connecting inventory clues. Content density and pacing keep the experience tight at around 3 hours without wasted time. Regional accuracy and research elevate the conspiratorial plot above B-movie schlock.
However, Hauma's brevity also proves a double-edged sword. Some players felt the story concluded abruptly after hitting its stride. Its linear progression can feel restrictive, and no replay value limits worthwhile reasons to revisit. Providing narrative branches or optional objectives could have enhanced replayability.
Hauma also rests heavily on its well-crafted central mystery. While perfectly paced, after uncovering the core revelations, little reason exists to probe its limited world further. Hauma works beautifully as a concise, one-and-done experience, but leaves fans wanting more.
As a maiden project built on passion, Hauma is undeniably impressive. For players who appreciate historical fiction and methodical deduction-based gameplay, Hauma provides an enthralling short mystery brought to life through strong writing and presentation. It lays the groundwork for its developers to deliver more complex and expansive cases in future entries.
I wholeheartedly recommend Hauma for its regional authenticity and celebration of Bavarian history interwoven with fictional occultism. Its polished comic visuals and investigative gameplay scratch a unique itch. Just don't expect dozens of hours of content or replayability. As an engaging weekend multimedia experience, Hauma delivers on its vision. Here's hoping we see more adventures with its cast of eccentric characters.
The Review
Hauma: A Detective Noir Story
Hauma: A Detective Noir Story serves up a pulpy historical mystery worth experiencing for its regional flair and celebration of Bavarian culture. While the streamlined experience left some wanting more, Hauma succeeds as a focused passion project with strong writing and investigation gameplay. Fans of graphic adventure deduction should crack open this case.
PROS
Immersive noir-style narrative with unpredictable twists
Authentic historical setting and regional accuracy of 1940s Bavaria
Detailed comic book art style brings environments and characters to life
Intuitive gameplay focused on combining inventory clues and deducing connections
Voice acting sells the quirky personalities and emotional moments
Music and ambient audio design enhance the mysterious atmosphere
Steady investigative progression provides satisfaction
CONS
Very linear gameplay with no narrative choices or branching paths
Brief runtime of only around 3 hours
Story wraps up abruptly and leaves some questions unanswered
Animations are simple and limited
No incentive for replays or reason to revisit the world
Relies heavily on a single core mystery so can feel limited in scope