Bad news for Sea of Thieves fans, as Rare has made the tough decision to delay the highly anticipated Season 10 until October 19. Originally scheduled for release this month, the studio cited some "unforeseen issues" as the primary reason for the delay. Nevertheless, players have something to look forward to, as Rare revealed exciting plans to compensate for the wait.
The developers faced challenges with foundational releases, necessitating the delay to ensure seamless integration with the existing game systems.
In particular, the headline feature for Season 10 presented more complexities than initially anticipated, prompting the team to take extra time to meet their high-quality standards. While disappointing, Rare emphasized that prioritizing quality is essential for the well-being of the team and the overall sustainability of the game's development process.
Double Headliner Features Announced
The delay of Season 10 brings an unexpected opportunity for players. Instead of simply releasing Season 10 content in October, Rare has decided to include Season 11's headline content as well.
This means that players will be treated to not just one but two headliner features within two months. Although the delay might have caused disappointment, the prospect of double excitement in the upcoming seasons should keep the anticipation high.
Season Nine Extended with Exciting Content
With the postponement of Season 10, players can continue their adventures in Season Nine, which commenced in March. During the extended period, Sea of Thieves enthusiasts can delve into the captivating trio of Tall Tales featured in "Sea of Thieves: The Legend of Monkey Island."
Additionally, there's plenty in store to keep players engaged in the upcoming months. From the thrill of Gold & Glory Weekend to Legends Week, and a Community Weekend, there's no shortage of activities to keep the Sea of Thieves community busy.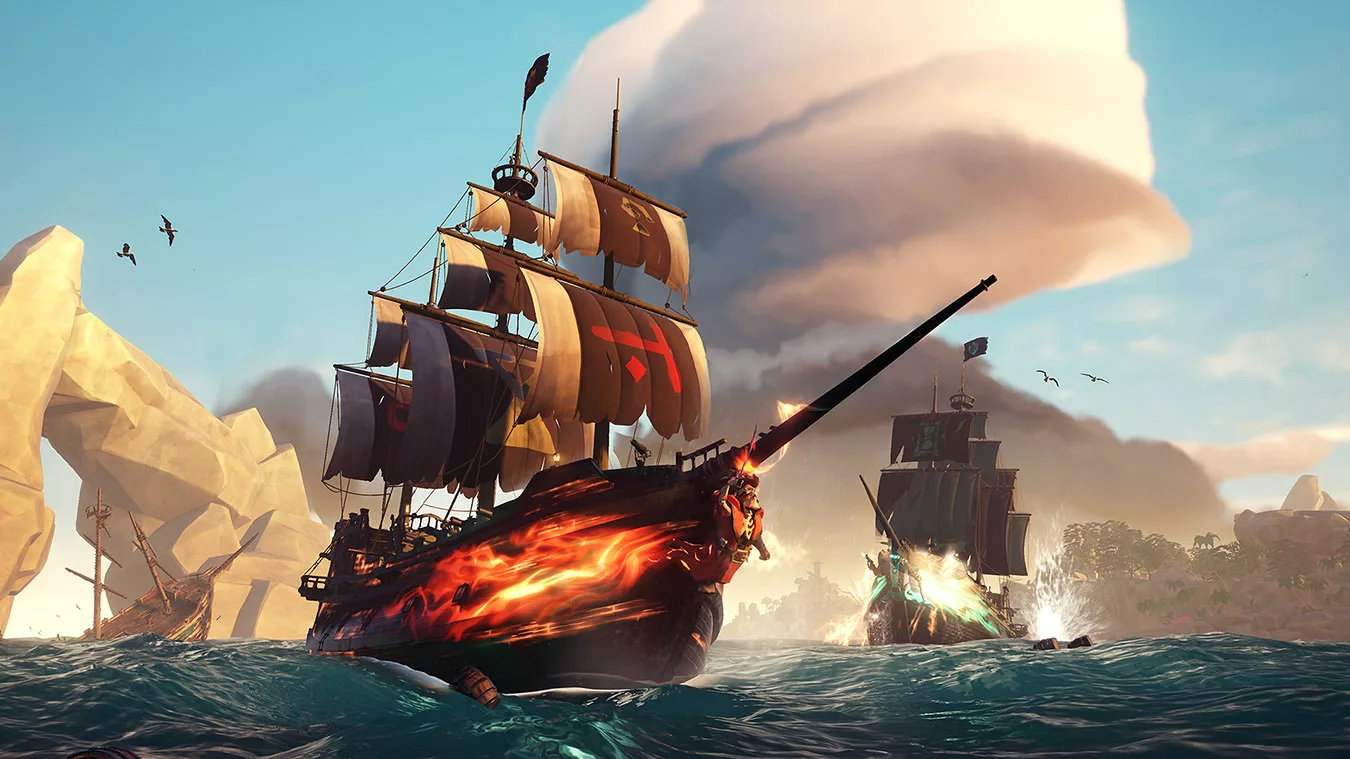 Although the delay of Sea of Thieves Season 10 might be disappointing, it's evident that Rare is dedicated to delivering a polished and top-notch gaming experience.
Players can eagerly await the exciting content promised for both Season 10 and Season 11, making the wait well worth it. So set your sails for October 19 and brace yourself for the double delight that awaits you in the vast and adventurous world of Sea of Thieves!