Just a mere ten days following the eagerly awaited debut of the new Star Wars series featuring Rosario Dawson on Disney+, Ahsoka has gifted fans with an emotionally charged teaser.
The hearts of Clone Wars enthusiasts are sure to flutter as Hayden Christensen's voice, reminiscent of his role as Anakin Skywalker, resonates through the trailer – a poignant nod to the past when he guided the young Ahsoka.
A Nostalgic Encounter
Contained within the concise 45-second video, Ahsoka's resilient figure comes face-to-face with the Sith Lord Baylan, who attempts to stir her emotions by invoking the memory of the legendary Anakin Skywalker.
"Everyone in the Order knew Anakin Skywalker. Very few survived to see what he had become," taunts Baylan. Ahsoka, unruffled, retorts, "Before the end of the clone wars, I walked away from him and the Jedi."
In 10 days, a new Jedi will rise.

The two-episode series premiere of @AhsokaOfficial, a Star Wars Original series, arrives August 23 on @DisneyPlus. pic.twitter.com/VFyv8COqQV

— Star Wars (@starwars) August 13, 2023
A Voice from the Past
And then, like a whisper from history, Hayden Christensen's voice rekindles, portraying the essence of Anakin Skywalker, Ahsoka's mentor, and Jedi Master. "In this war, you will face more than just droids.
As your teacher, it's my duty to prepare you. I won't always be there to watch over you. Don't let fear in. Trust your instincts. I believe in you, Ahsoka," Anakin's voice resonates, bridging the gap between past and present.
After her captivating debut in The Mandalorian's second season, Rosario Dawson charmed Lucasfilm executives, landing her own series as Ahsoka Tano, the Jedi Padawan of Anakin Skywalker. The animated franchise saw fans fall in love with Ahsoka, making her transition to live-action an exciting moment for Star Wars enthusiasts.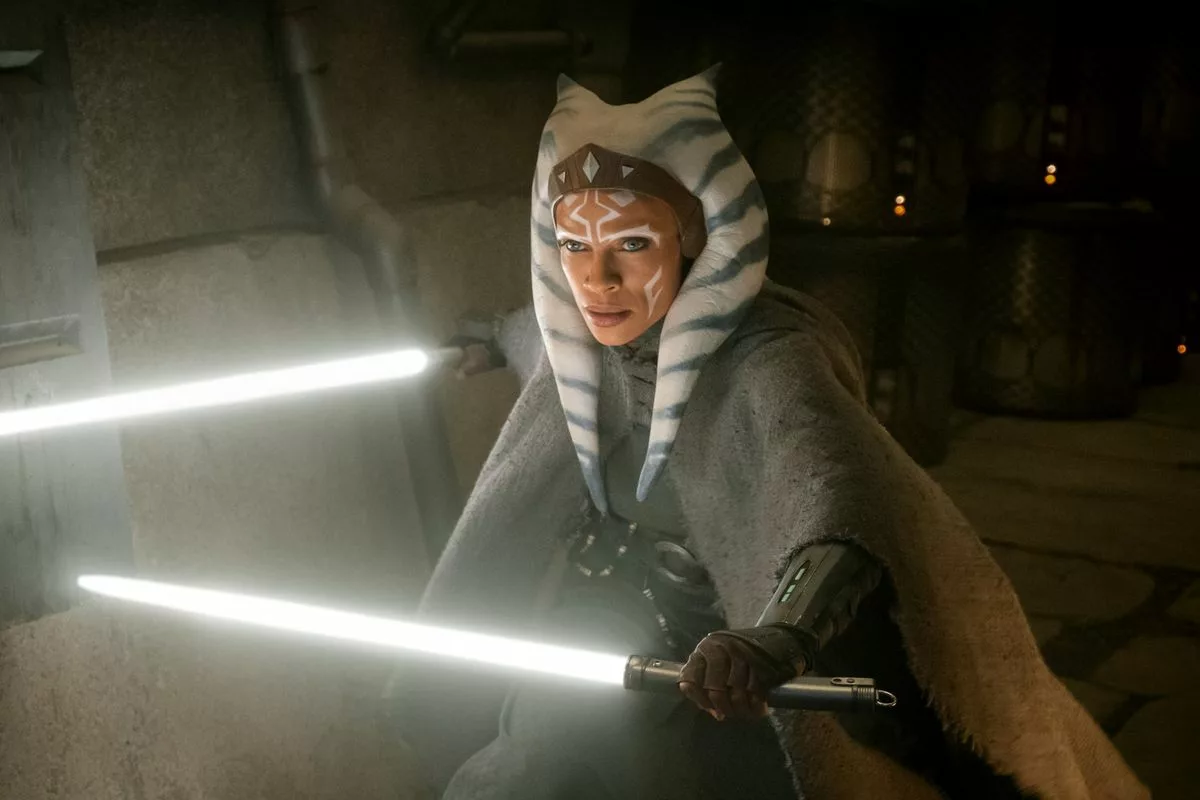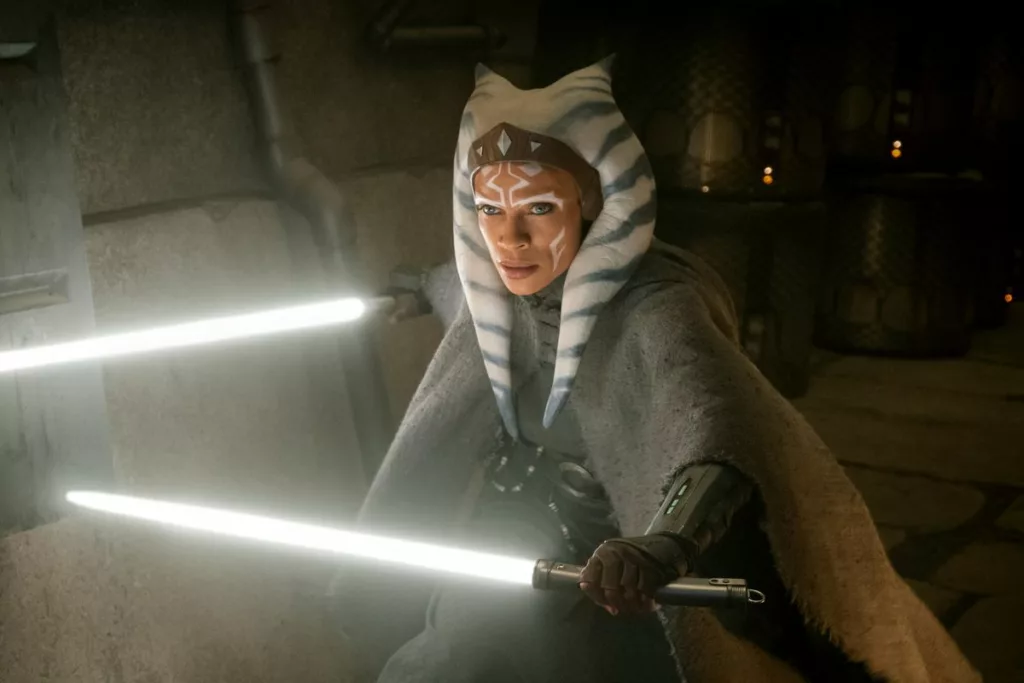 The wait is almost over! The new Star Wars series, Ahsoka, will grace Disney+ screens on August 23rd. Yet, as is the tradition on the platform, the entire season will not be dropped at once.
On the premiere day, fans will be treated to the first two episodes, with a weekly release schedule every Wednesday thereafter. A total of eight captivating episodes await, inviting viewers to delve into the enchanting world of Ahsoka's adventures.