In a galaxy not so far away, the eagerly awaited Star Wars TV series "Ahsoka" burst onto screens via Disney Plus earlier this month, and the numbers are in—it's been a resounding success. Both Disney and Lucasfilm recently revealed that the first episode of "Ahsoka" garnered a remarkable 14 million views worldwide.
This feat not only secured its place as the most-watched content on Disney Plus over the past week but also earned the distinguished title of being the top content for the platform's launch.
Kathleen Kennedy, the President of Lucasfilm, attributed Ahsoka's impressive performance to its universal appeal, crossing age boundaries with ease.
She expressed gratitude to dedicated fans who have accompanied Ahsoka through her various adventures and welcomed those who are just starting to explore her journey through "Ahsoka" on Disney Plus. Kennedy's acknowledgment reflects the series' ability to captivate both longtime enthusiasts and newcomers alike.
Views by Disney's Definition
A crucial aspect to understand about these numbers is how Disney measures "views." It's calculated by dividing the total time viewers spent streaming the show by the show's total runtime. While this approach is unique to Disney, other companies like Netflix report total streaming hours.
Such variations in counting methods have led to discussions within the entertainment industry, even prompting the actors' union, SAG-AFTRA, to advocate for standardized tools like Parrot Analytics to gauge viewership more accurately for purposes such as determining residuals.
For avid followers of "Ahsoka," there's more excitement in store. The series rolls out new episodes every Thursday at 6 PM PT / 9 PM ET. The debut season comprises eight episodes, building anticipation as it journeys towards its conclusion on October 3.
Expanding the Star Wars Universe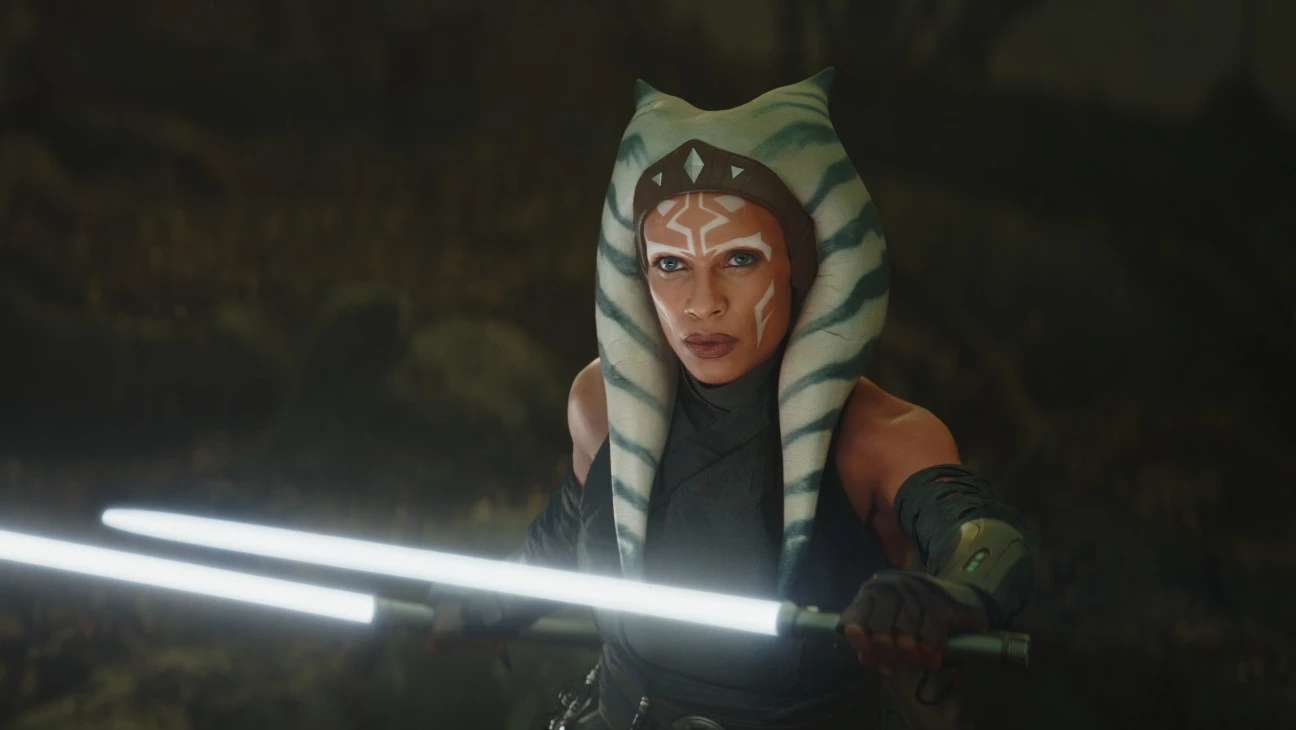 Beyond the success of "Ahsoka," Disney is extending its commitment to the Star Wars universe, preparing an array of additional TV shows, including titles like "The Acolyte" and "Skeleton Crew." Meanwhile, actor Liam Neeson recently shared his perspective on the Star Wars phenomenon, emphasizing its devoted following akin to a cult-like admiration.
As lightsabers continue to ignite imaginations and transport audiences to a galaxy of adventure, the vibrant legacy of Star Wars keeps evolving through new narratives and characters, with "Ahsoka" undoubtedly blazing a trail in this ever-expanding universe.