Call of Duty enthusiasts are gearing up for a thrilling adventure as Activision's Season 6 for Modern Warfare 2 and Warzone kicks off on September 27. To get players excited, the game publisher has released a blog highlighting the exciting new weapons and cosmetics that await in the battle pass, including a special Spawn comic crossover and a collection of spine-chilling skins, just in time for the upcoming holiday season.
As with every season, the battle pass comes packed with new weapons to unlock. Season 6 doesn't disappoint, offering three free-tier weapons for players to acquire. First up is the ISO 9mm, a submachine gun known for its rapid fire rate and exceptional stability, available for unlocking at Sector F4.
The TR-76 Geist, a bullpup assault rifle recognized for its solid damage output at a moderate rate of fire, awaits players at Sector F7. And for those who prefer close-quarters combat, the Dual Kamas, a melee weapon, can be unlocked at Sector F18.
Operators take center stage this season, with the purchase of the premium battle pass granting immediate access to the Al Simmons Spawn operator skin. In addition to Spawn, players can expect various Spawn-themed operator skins, featuring both iconic heroes and villains from the comic series.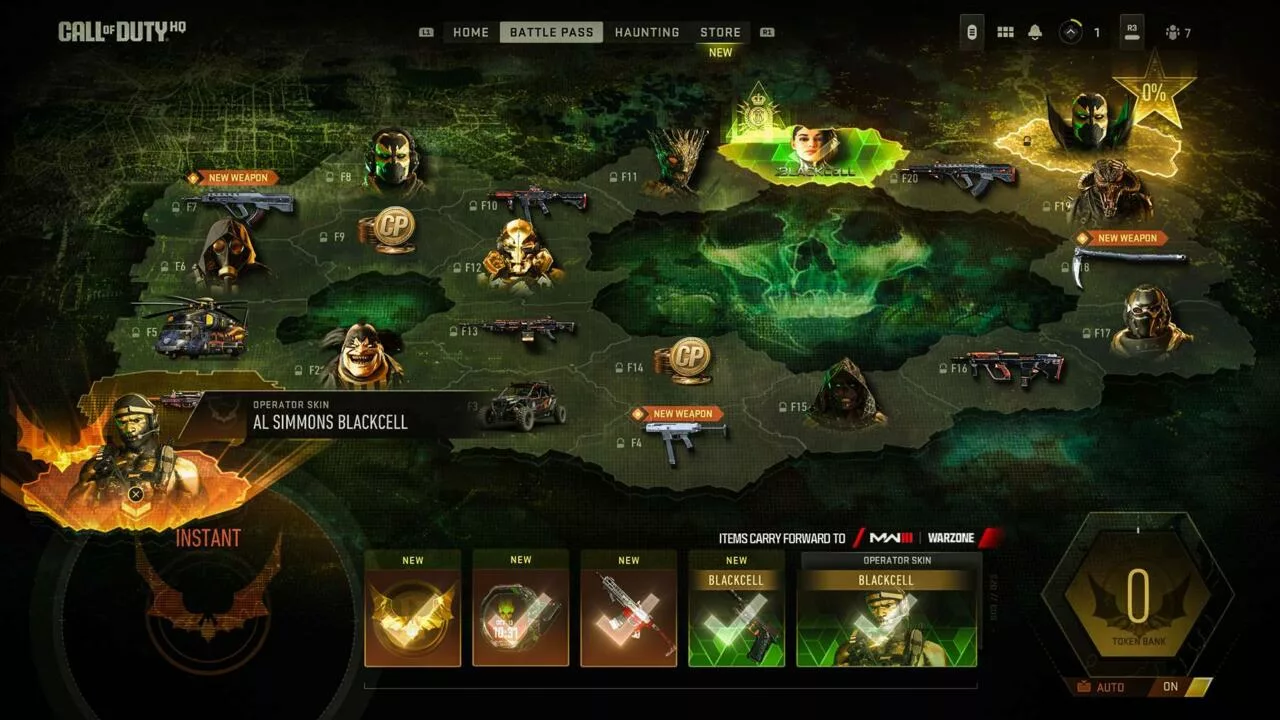 These include the eerie Creepy Clown Violator operator skin (Sector F2), the formidable Soul Crusher (Sector F6), a military-themed Mil-Spawn variant (Sector F8), the tech-savvy Disruptor (Sector F12), the charred Burned Spawn (Sector F15), and the devilish Violator (Sector F19).
For those looking for something unrelated to the Spawn universe, the Gaia skin for Nova offers a spooky twist on the ancient goddess, available at Sector F11.
Season 6 also introduces a premium BlackCell pass available for $30. This exclusive bundle includes 1,100 CoD Points, over 25 battle pass tier skips, six tracer weapon blueprints, two vehicle skins, and an impressive selection of 10 operator skins, including the enigmatic semi-transparent "V4L3RIA" variant for Valeria, complete with robotic voice lines.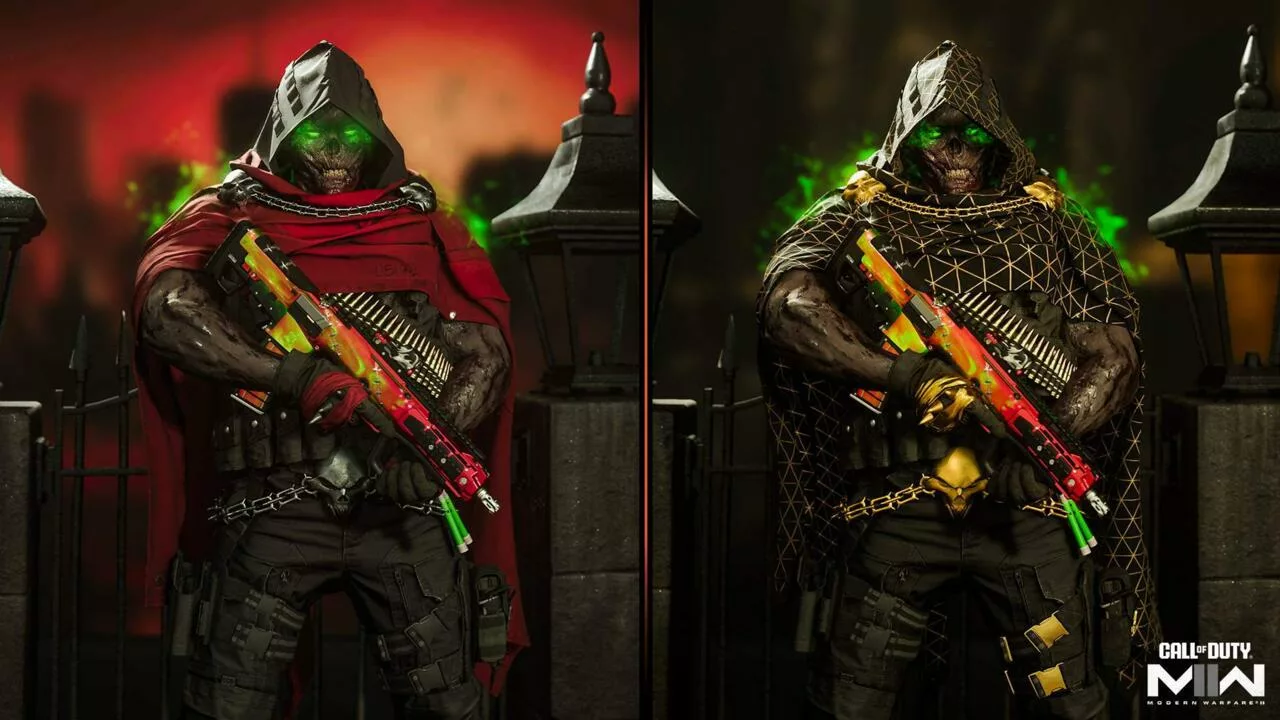 Beyond the battle pass, the in-game shop boasts a variety of Halloween-themed cosmetic bundles for Season 6. On October 3, fans can look forward to the arrival of the Alucard bundle from Hellsing, which includes Alucard, three weapon blueprints with red Watcher tracers, the Third Eye death effect, a finishing move, vehicle skin, loading screen, weapon charm, and other cosmetics.
The Masters of the Universe's Skeletor bundle arrives on October 17, featuring three iterations of the iconic villain's operator skin, two tracer weapon blueprints with striking purple tracers, and the Last Laugh death effect. The bundle also includes a finishing move, vehicle skin, weapon charm, sticker, emblem, and loading screen.
In October, Diablo fans have something to look forward to as well. The Lilith bundle, scheduled for release on October 15, contains the Lilith operator skin, two weapon blueprints with blood-red tracers and the Ascension death effect, a finishing move, vehicle skin, weapon charm, and more.
On October 26, the Inarius bundle debuts, featuring the fallen angel's operator skin, two "Pro-Tuned" weapon blueprints, a finishing move, vehicle skin, loading screen, and various other cosmetics.
Lastly, Ash from Evil Dead will join the fray on October 23, equipped with his iconic Boomstick shotgun and an assault rifle weapon blueprint. Both weapons become bloodier with each kill, adding to the horror theme. Ash also introduces the Boomstick Boogie finishing move, a Chainsaw weapon charm, Evil Dead 2 loading screen, and more, offering players the chance to confront evil in style.