A fresh mod for Baldur's Gate 3 is transforming character creation, offering players the chance to select from a wide array of new races, including some inspired by Final Fantasy 14 and the upcoming edition of Dungeons & Dragons.
Known as the "Dungeons & Souls' Fantastical Multiverse" mod, it introduces over 50 additional races into Baldur's Gate 3. These encompass a blend of custom creations, races found in Dungeons & Dragons' Fifth Edition – the foundation of Baldur's Gate 3 – and updates influenced by playtest content for next year's significant update to D&D's Player's Handbook, which is considered the bible of character choices in the tabletop RPG world.
Within this mod, you'll find revamped versions of classic D&D races such as elves, tieflings, dwarves, gnomes, orcs, and dragonborn. These races are reworked using their subraces from the latest Unearthed Arcana materials – a place where Dungeons & Dragons enthusiasts test out rule concepts that may be included in future RPG books.
Expanding the Multiverse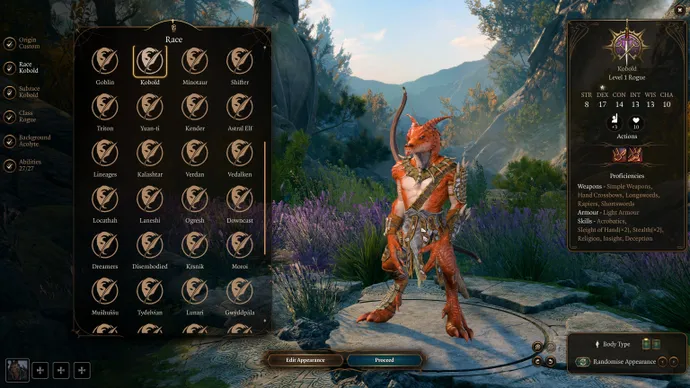 The mod also incorporates other D&D races seen in Baldur's Gate 3, even if players couldn't originally choose them, like the enigmatic Githyanki. In total, the mod introduces nearly 40 new or reimagined D&D races, pulling inspiration from last year's D&D book, "Monsters of the Multiverse."
These revised D&D races retain their racial characteristics from the base Baldur's Gate 3 game. This means that other characters in the game world will react to them in the same way as they do with the standard character options.
A Taste of Final Fantasy
But that's not all; the mod brings in four playable races from the world of Final Fantasy XIV: A Realm Reborn and its expansions. The Hyur, Elezen, Roegadyn, and Garlean races are just the beginning, as the mod creators plan to introduce all the FF14 races into Baldur's Gate 3 eventually.
The Dungeon & Souls team created this mod to ensure that no D&D races lag behind updates in the source material. They express their intention to bring in other D&D races like the birdfolk aarakocra, catpeople tabaxi, and gnolls – possibly drawing inspiration from D&D's tabletop competitor, Pathfinder, which has its own computer RPG adaptations – into Baldur's Gate 3 through the mod in the future.