Gaming on Steam has come a long way since its inception in 2003. From humble indie titles to blockbuster AAA games, Steam's catalog now spans a myriad of genres that appeal to diverse tastes. Its platform offers gamers a sense of community and discovery, amplified by features like gaming forums, user reviews and friend recommendations.
Over the years, certain games have risen through the ranks to become massively popular worldwide phenomena. Their staggering player counts reflect a special blend of addictive gameplay, viral popularity and longevity.
In this article, we dive into the elite pantheon of the most played Steam games ever. Get ready for a nostalgic trip down memory lane as we chronicle the trailblazing journeys of 20 legendary titles that won the hearts of millions. From old-school classics that veteran gamers grew up with, to recent smashing hits that took the world by storm, these games exemplify the very best that PC gaming has to offer.
POSTAL – A Game That Defines Chaos
Peak Player Record: 412,063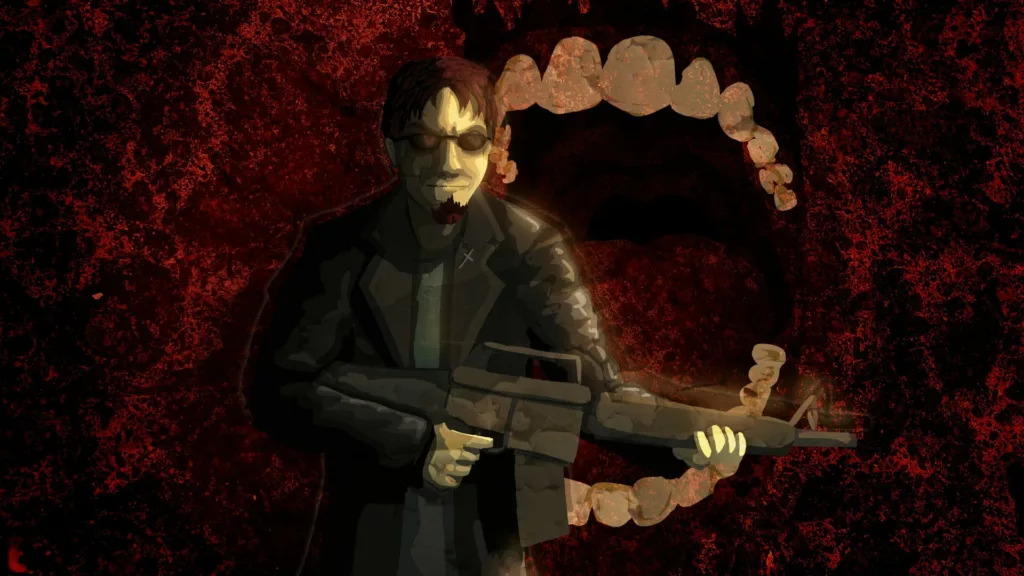 POSTAL, one of the most played steam games of all time, invites you to step into the shoes of The Postal Dude during his notorious first adventure. Embark on a thrilling quest for survival in a world that has completely lost its sanity. An iconic isometric shooting game, POSTAL sets the stage for relentless, adrenaline-pumping action that will keep you on the edge of your seat.
Every turn brings you face-to-face with bloodthirsty gunmen whose only goal is to eliminate you. But remember, the best defense is a good offense. Armed with a potent arsenal, traverse through a town ravaged by violence and respond to their aggression with force.
Sons Of The Forest – A Harrowing Adventure in Survival
Peak Player Record: 414,257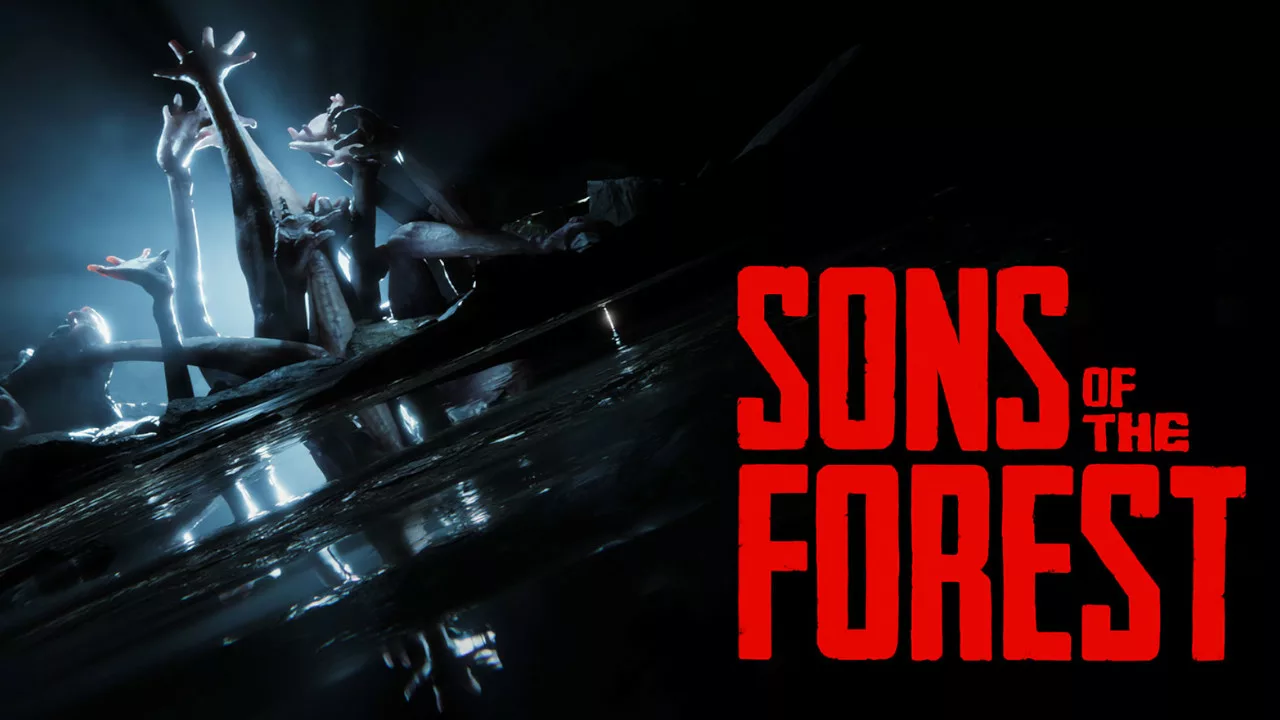 Embark on a chilling journey with Sons of the Forest, the latest horror masterpiece from Endnight Games. As one of the most played steam games of all time, it unravels a gripping narrative where your mission is to locate a vanished billionaire on an isolated island. The catch? It's a living nightmare infested with cannibals. It's more than just a game – it's a realistic, open-world survival horror simulator that will test your courage and resilience.
Your aim is to build, create and battle your way through the horrors, whether you're going solo or with friends by your side. The game gives you total freedom to conquer the world at your pace. There are no pushy NPC orders or obligatory quests to follow. You're the boss, deciding what comes next in your fight for survival.
Among Us – Trust No One
Peak Player Record: 447,476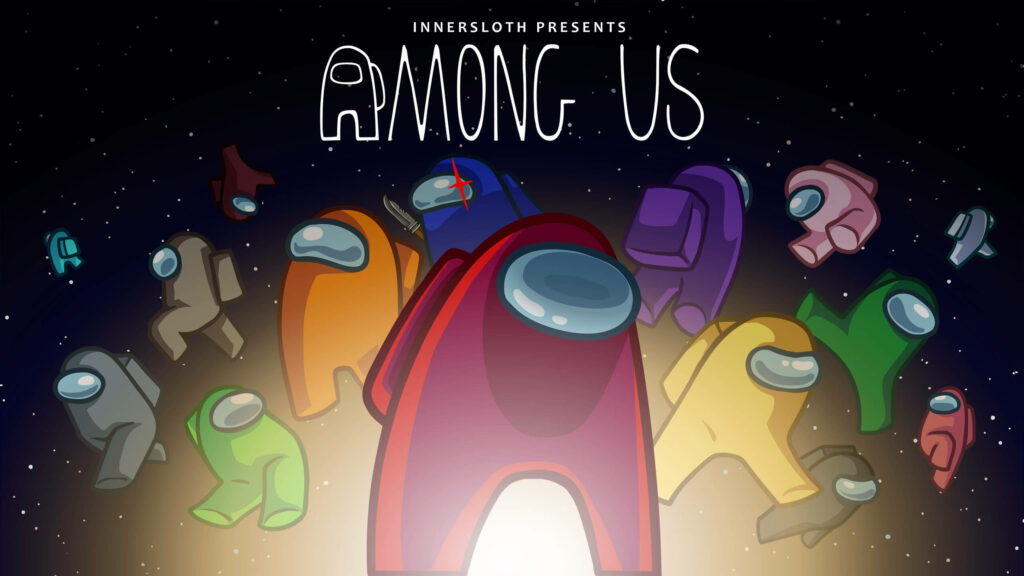 Among Us, a standout multiplayer indie game, and one of the most played steam games of all time, sets the stage for a suspense-filled journey. The goal is to work cohesively with your teammates to repair a spaceship and escape danger. However, not everyone in your group can be trusted – an imposter lurks among you, prepared to do whatever it takes to sabotage your plans.
The game takes inspiration from a rich tradition of board games, with two conflicting factions striving for dominance. Victory lies not just in strategy, but in the art of deception as well. Despite a modest beginning, Among Us has emerged as a modern gaming sensation, gaining widespread popularity through the endorsement of influential online personalities who regularly engage in the game's intriguing and deceptive play.
Capcom Arcade 2nd Stadium – A Classic Revival
Peak Player Record: 463,928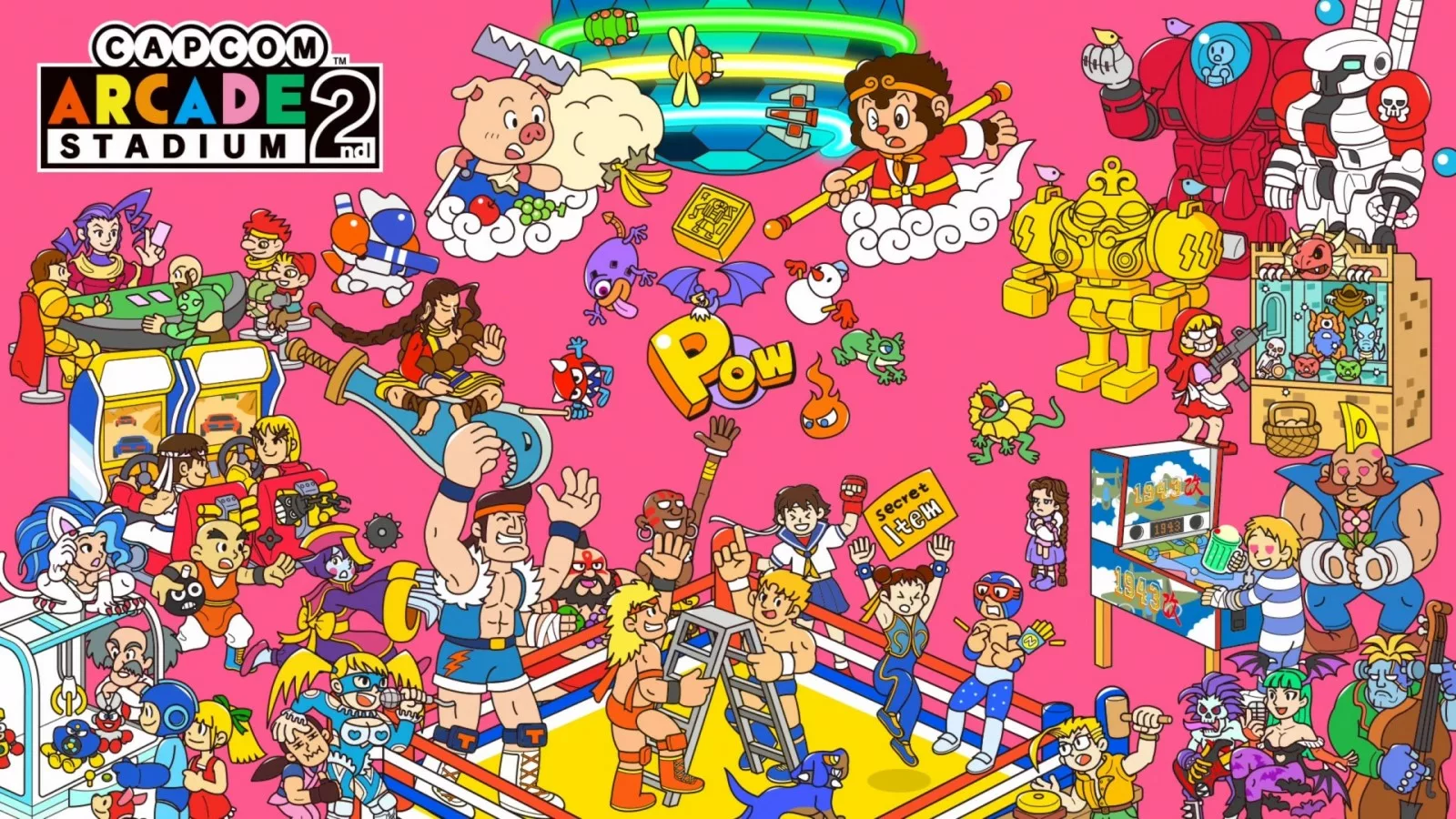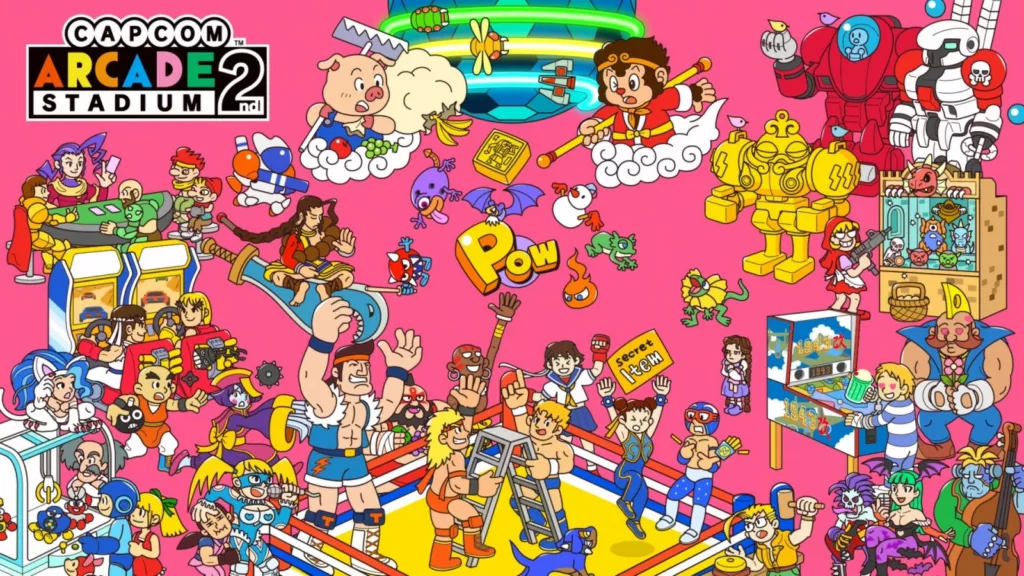 Capcom Arcade 2nd Stadium, marking its position as one of the most played steam games of all time, whisks you away to a nostalgic journey back to the arcade era. Capcom brings forth an exciting new collection of timeless classics, further enriched with improved features and fresh updates. Step into the nostalgic realm of real arcade atmosphere, meticulously recreated through detailed 3D renditions of traditional cabinets and nostalgic scanline filters. The game allows extensive video customizations to recreate the golden age of arcade gaming authentically.
The classic games receive a contemporary twist with features like action rewind, speed control, and the ability to save and load your game anytime. The introduction of online leaderboards lets you measure your skills against players worldwide. Capcom Arcade 2nd Stadium seamlessly blends the enchanting charm of yesteryears with cutting-edge technologies, adding a fresh gleam to the classic Capcom collection. Progress tracking across games keeps you competitive, recording game count, completions, and personal bests. Will you manage to outdo your friends, or set a new personal record? Resting on your laurels is not an option!
Life is Strange 2 – A Tale of Brothers and Destiny
Peak Player Record: 468,717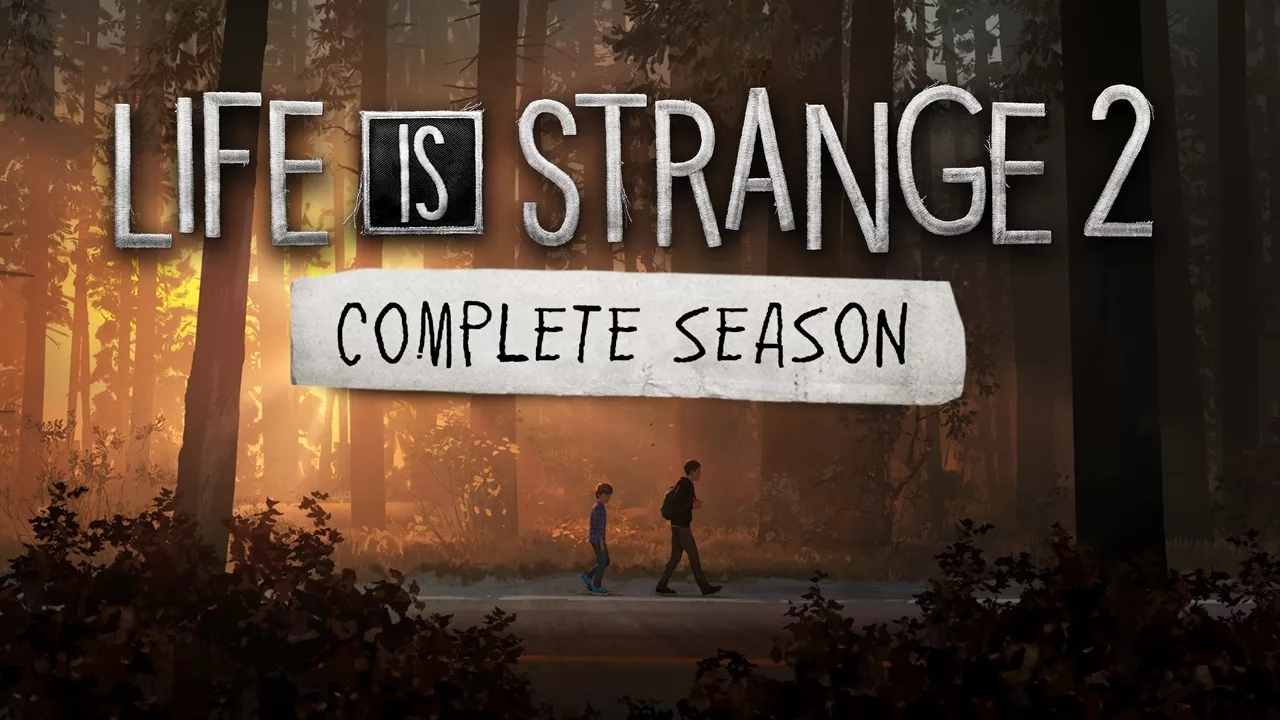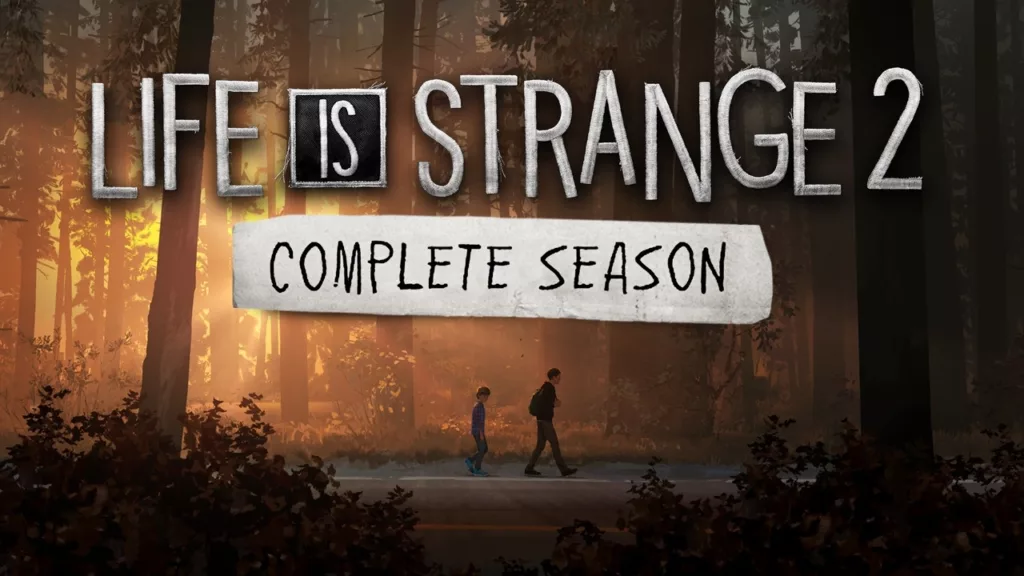 The much-anticipated second installment of the narrative adventure series, Life is Strange 2, from Dontnod and Square Enix, continues to be among the most played steam games of all time. The gripping saga tells the story of two brothers, Sean and Daniel Diaz, who find themselves on a frantic escape across the United States.
A traumatic incident triggers Daniel's latent telekinetic powers, forcing his older brother to seize the reins and embark on a flight with him. This runaway journey tests their bond and survival instincts, adding layers of depth to their tale.
Fallout 4 – The Power of Anticipation and Longevity
Peak Player Record: 472,962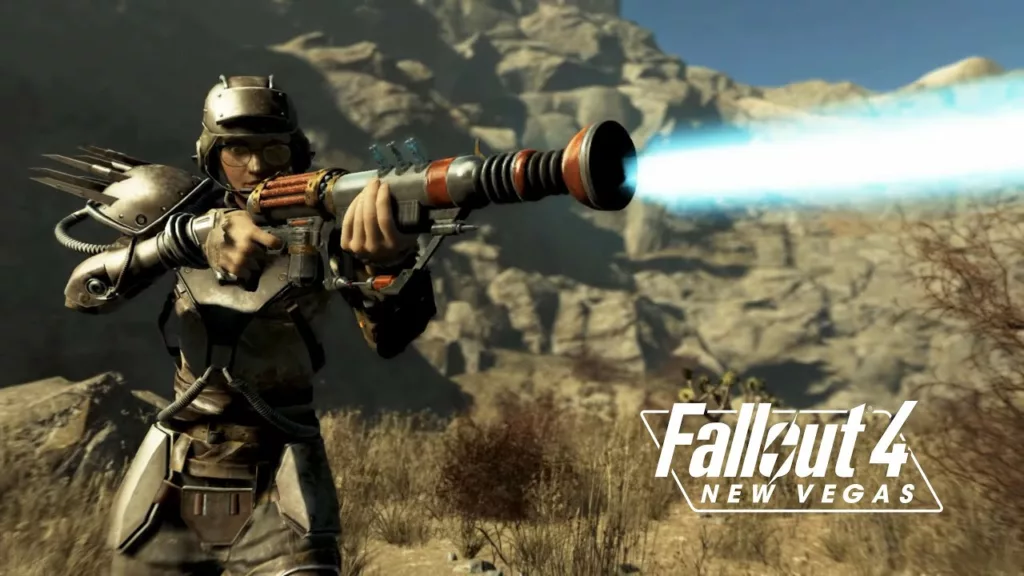 Fallout 4's release was met with bated breath, following the monumental success of The Elder Scrolls V: Skyrim. The fervor surrounding this long-awaited sequel from Bethesda Game Studios was tangible. Its debut saw the game catapulting to the top of Steam's player charts, establishing a record that, till this day, retains a position in the top 15 most played steam games of all time.
Fallout 4's lasting appeal lies in its boundless world filled with settlements awaiting the aid of players. The enduring player count bears testament to the game's irresistible allure and its successful ability to stand the test of time.
Capcom Arcade Stadium – An Unexpected Champion
Peak Player Record: 472,791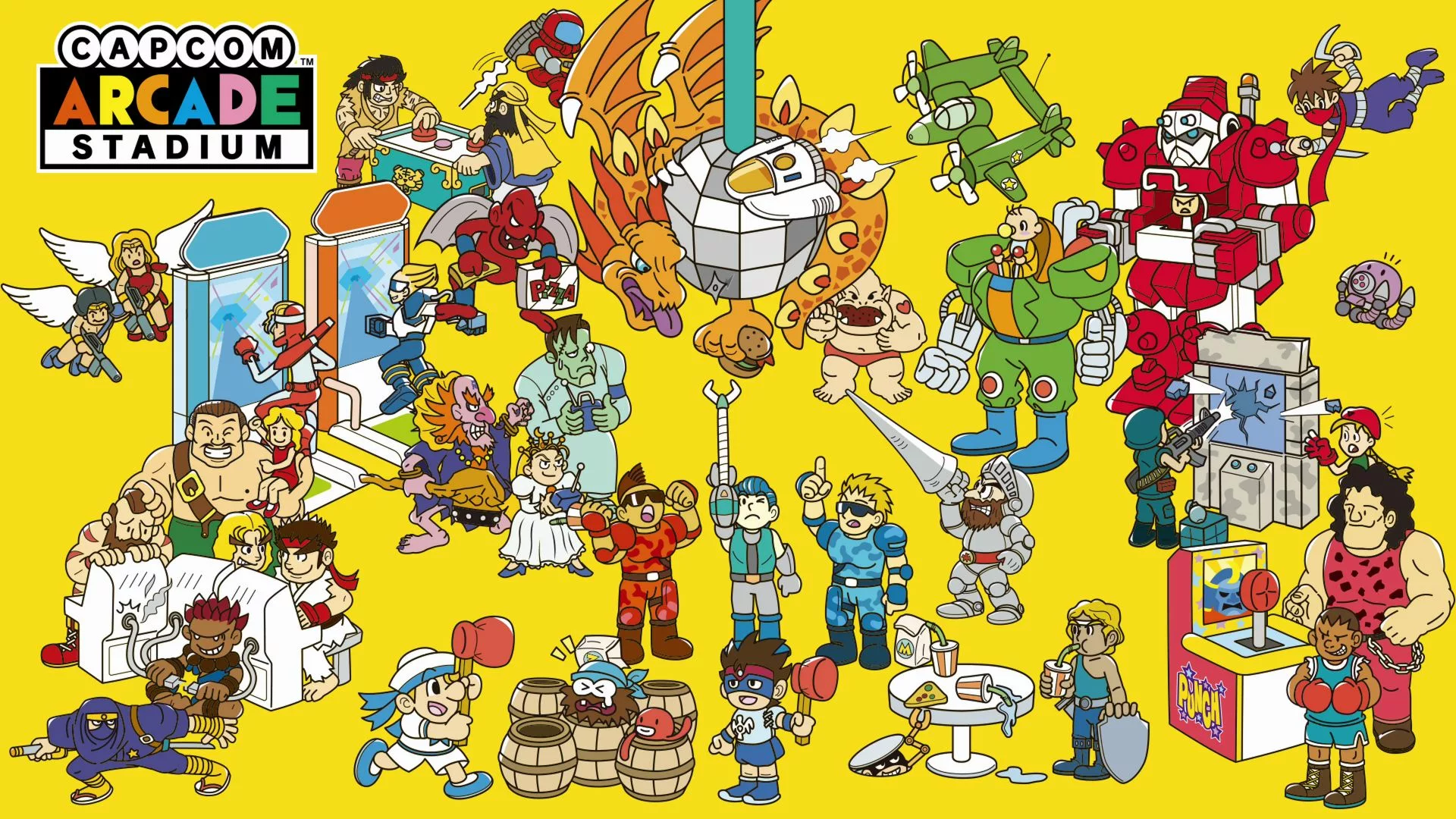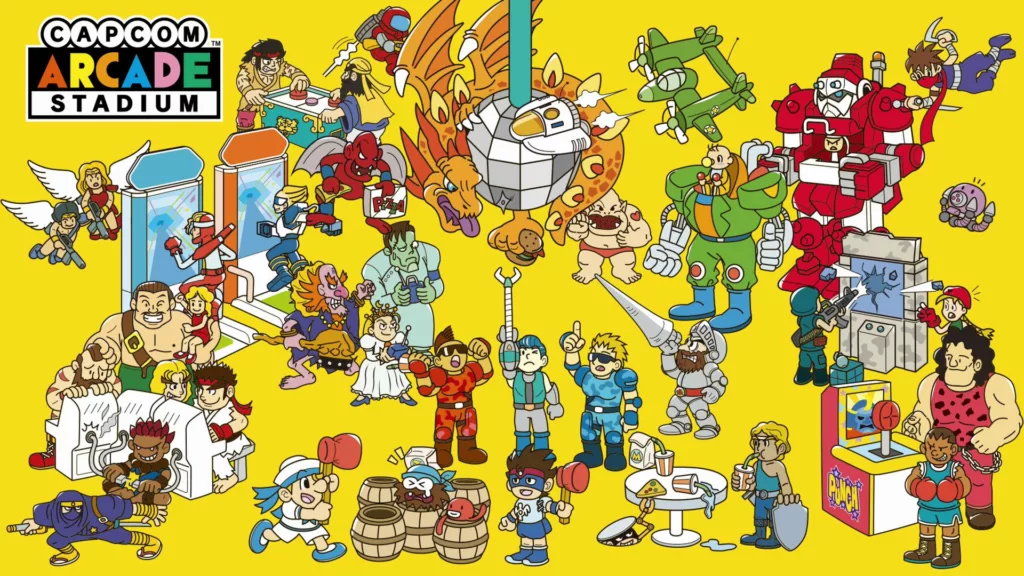 In a surprising turn of events, Capcom Arcade Stadium soared to the pinnacle of Steam's popularity charts, even outpacing heavy-hitters like Apex Legends and PUBG. What could cause such an unexpected spike, you ask? According to Pavel Djundik, an authority on Steam metrics, a horde of bots flocked to the game. These bots were idling within the game with a particular purpose – to harvest Steam Trading Cards. These digital collectibles, exclusive to Valve's platform, can be traded for real-world value.
Bots simulating gameplay is one strategy to amass these cards for trade. The fact that Capcom Arcade Stadium can be downloaded for free made it an attractive target for such maneuvers. While some may argue the inflated player count due to these artificial players should disqualify the game, the story's intrigue and humor make it impossible to ignore. So, Capcom, consider yourself counted amongst the most played steam games of all time.
Terraria – Pixel-Powered Addiction
Peak Player Record: 489,886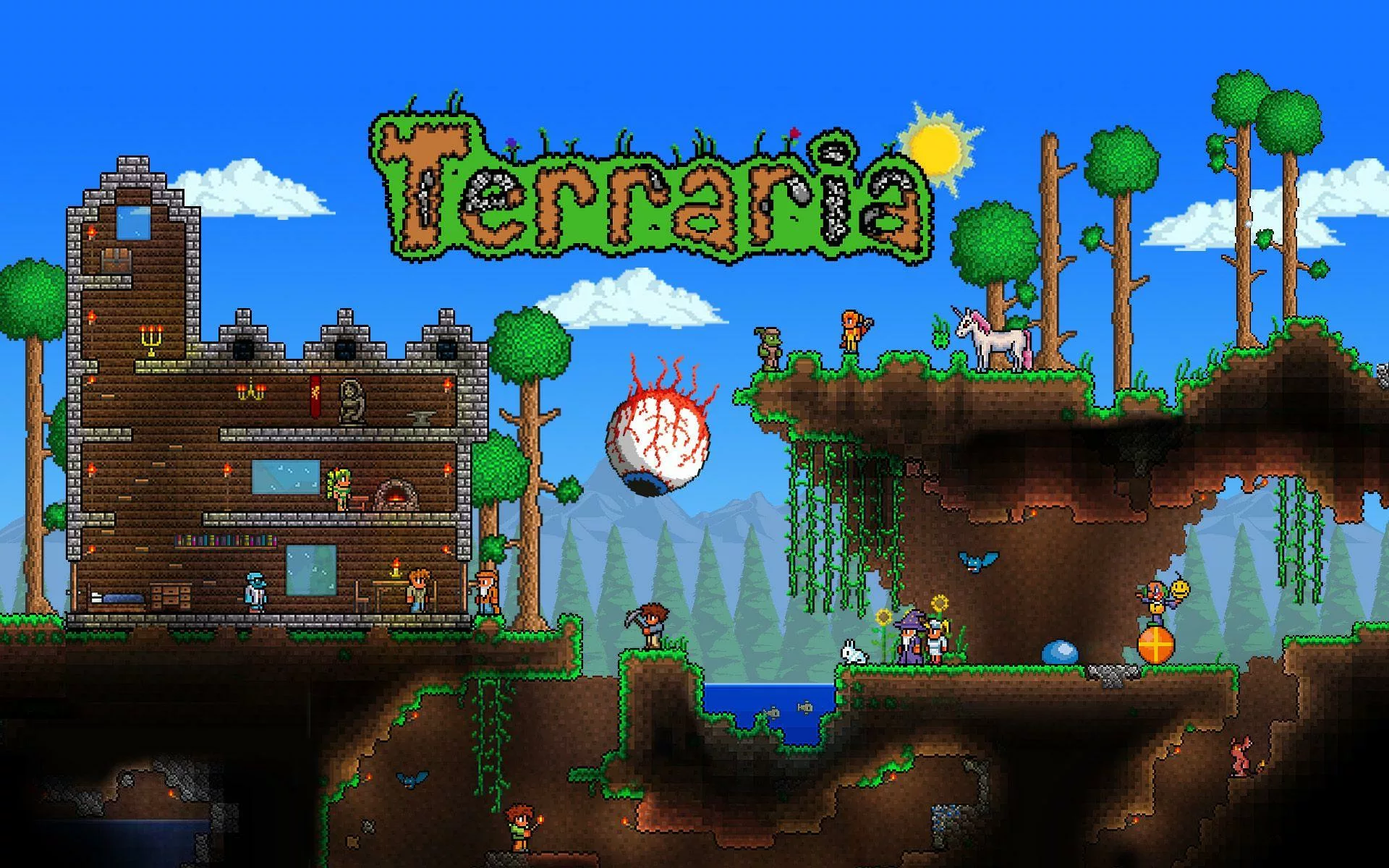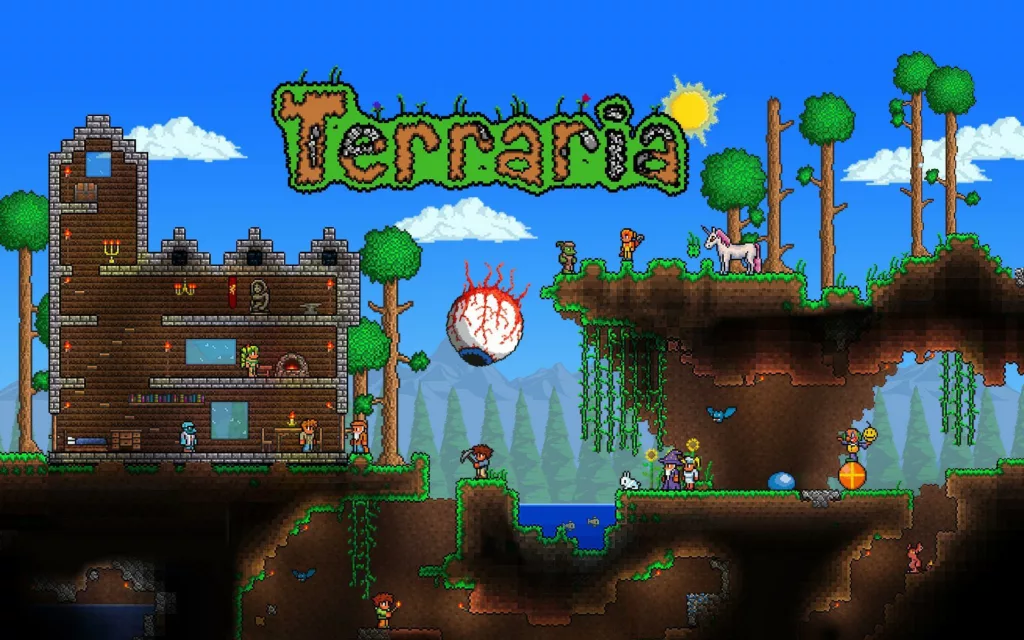 With nearly 45 million copies sold, Terraria's presence on the list of most played steam games of all time is hardly a surprise. This pixelated survival and building RPG often draws comparisons to Minecraft for its addictive gameplay. Terraria's immersive world is hard to resist, providing an ideal setting for cooperative play with friends.
Its affordability also ensures a low entry barrier for newcomers, further enhancing its appeal. With close to 500,000 concurrent players at its peak, it's evident that Terraria managed to hook a large portion of its vast player base.
Call of Duty: Warzone – A Battle Royale Behemoth
Peak Player Record: 491,670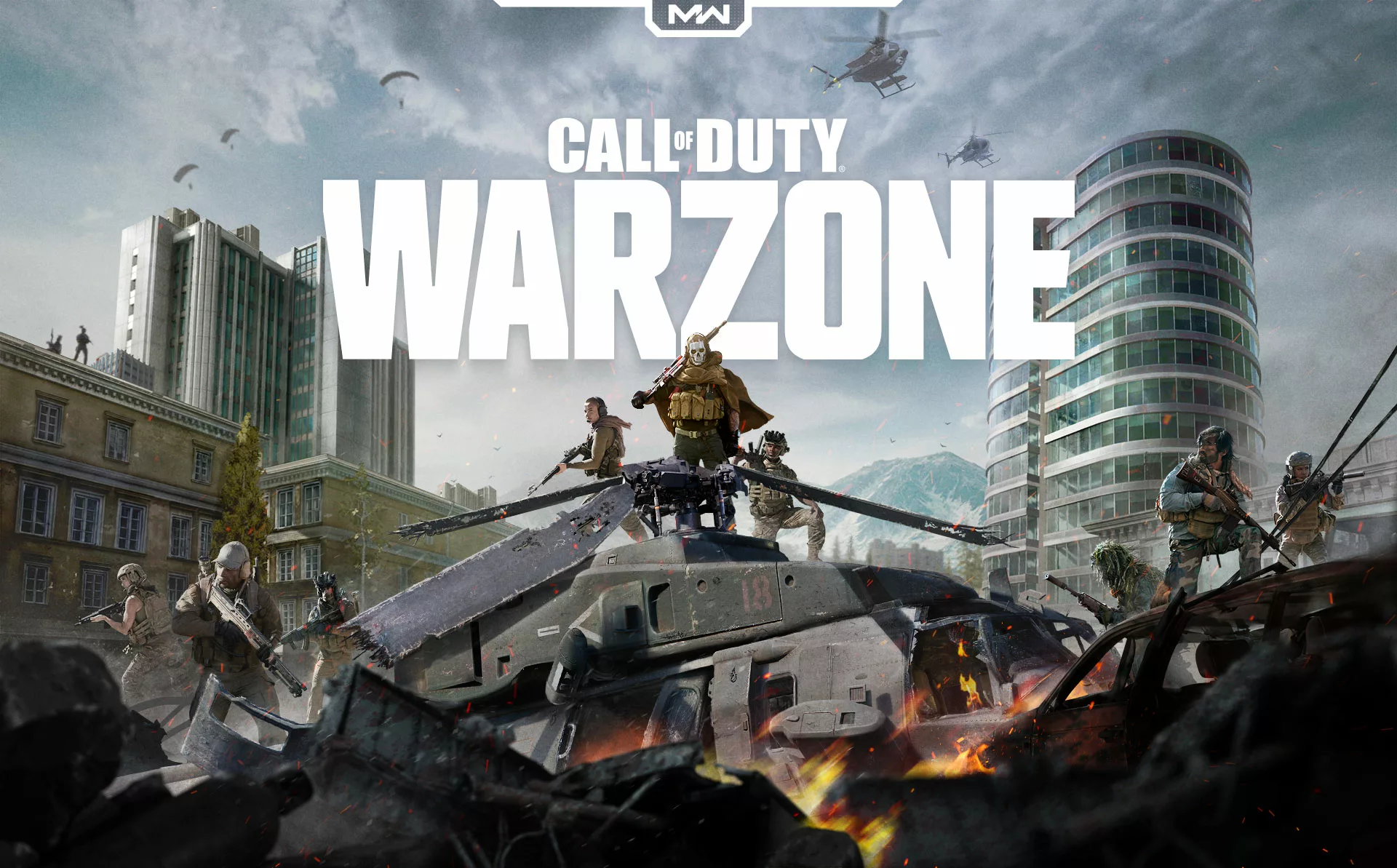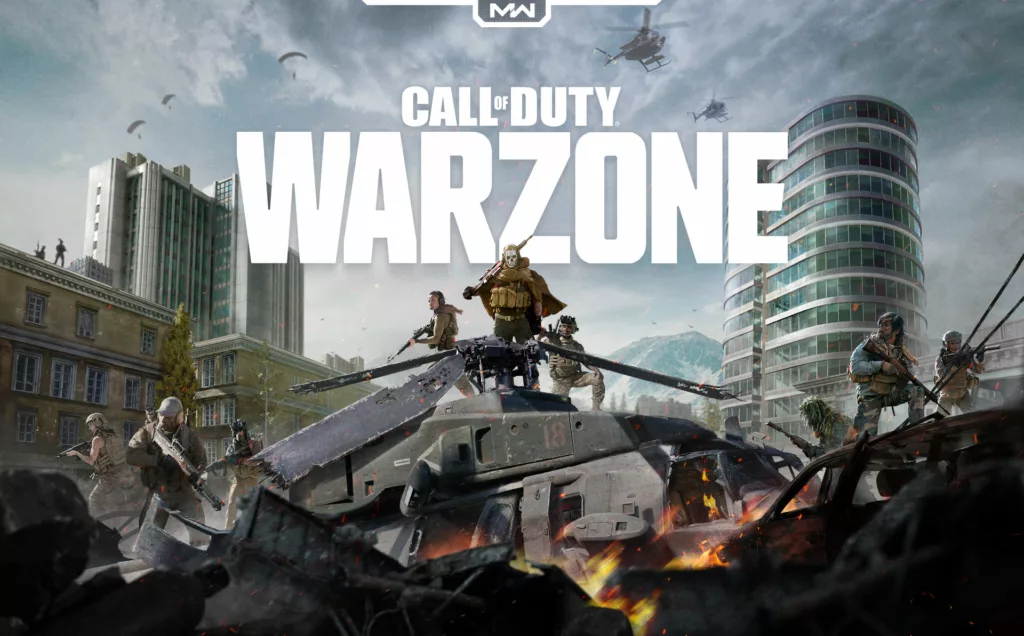 The Call of Duty franchise has traditionally found its primary fanbase on consoles, with Steam users generally favoring games like Counter-Strike. However, the advent of the battle royale genre, which has achieved tremendous popularity on the PC platform, saw Call of Duty: Warzone making the cut for the most played steam games of all time.
As the genre evolved and big-name AAA games entered the battle royale space, Warzone established itself as a permanent fixture atop Steam's player charts, rubbing shoulders with other popular battle royale titles like Apex Legends. It's worth noting that Warzone is the sole representative of the Call of Duty series on this list, despite the franchise's consistent commercial success with its annual releases.
Valheim – The Survival Champion
Peak Player Record: 502,387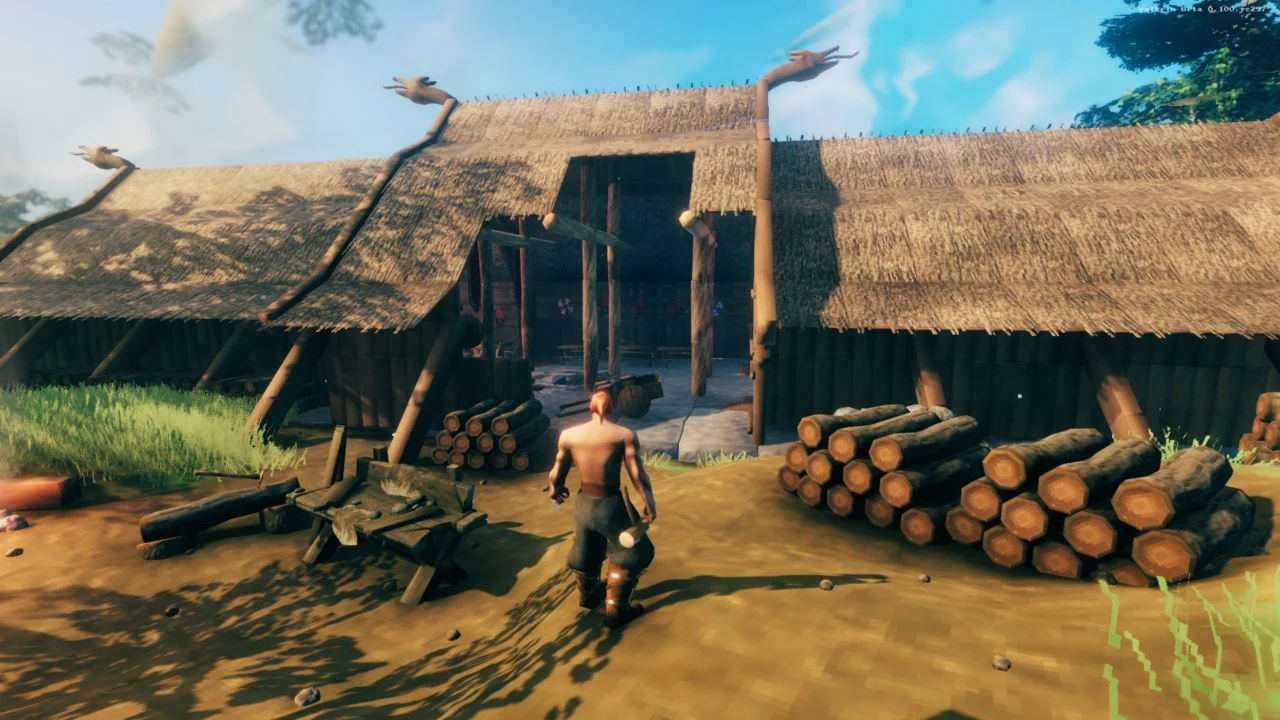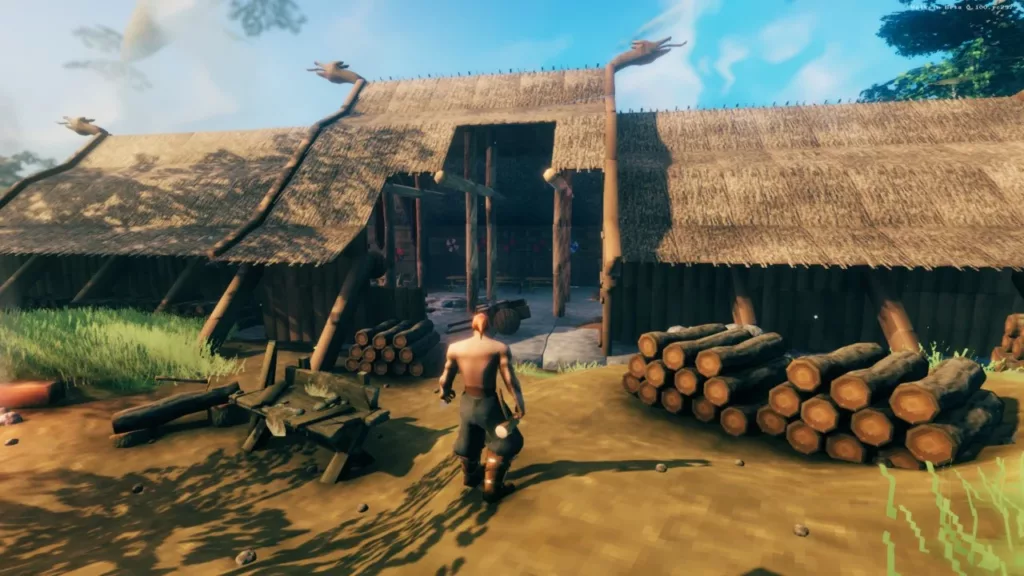 There's something about survival games that makes them a hit on Steam, and the recent standout in this genre is Valheim. This Iron Gate-developed game is teeming with Norse inspirations and offers a challenging survival experience.
Garnering 'overwhelmingly positive' reviews on Steam and generating significant buzz in the weeks following its launch, it wasn't unusual to see a significant portion of your Steam friends engrossed in the game during its heyday. Valheim's steep climb on the Steam charts is a testament to its captivating gameplay and popularity among the Steam community.
Apex Legends – The Battle Royale Conqueror
Peak Player Record: 624,473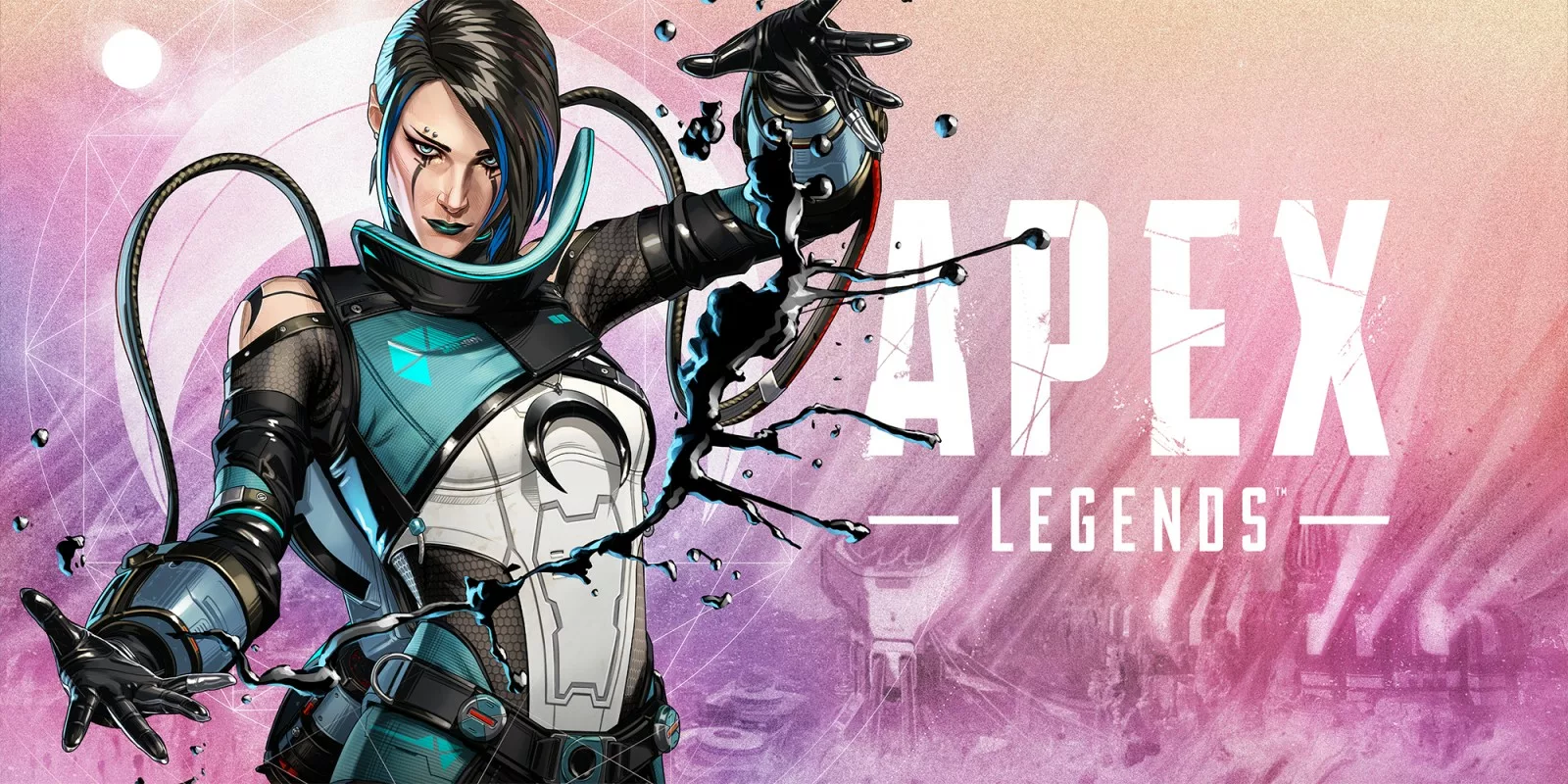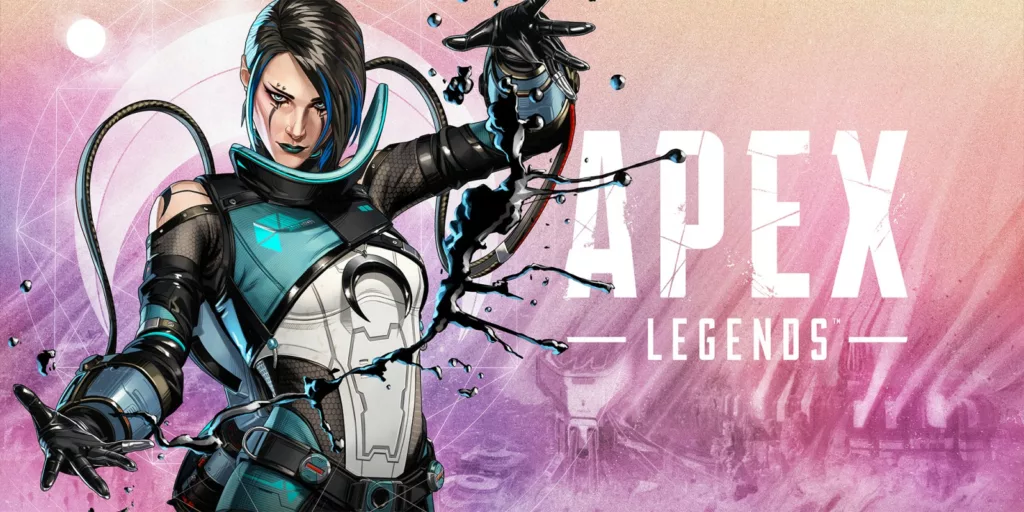 There's no question about the enduring popularity of Apex Legends, making it a staple in the top ten most played Steam games of all time. This exceptional battle royale game, polished to perfection by the creators of Titanfall 2, is beloved by players worldwide.
Its free-to-play model contributes significantly to its widespread reach and accessibility, inviting players from different walks of life to dive into the action. With its player base still in the hundreds of thousands, Apex Legends shows no sign of losing its standing among the top games on Steam anytime soon.
Goose Goose Duck – A Surprise Contender
Peak Player Record: 702,845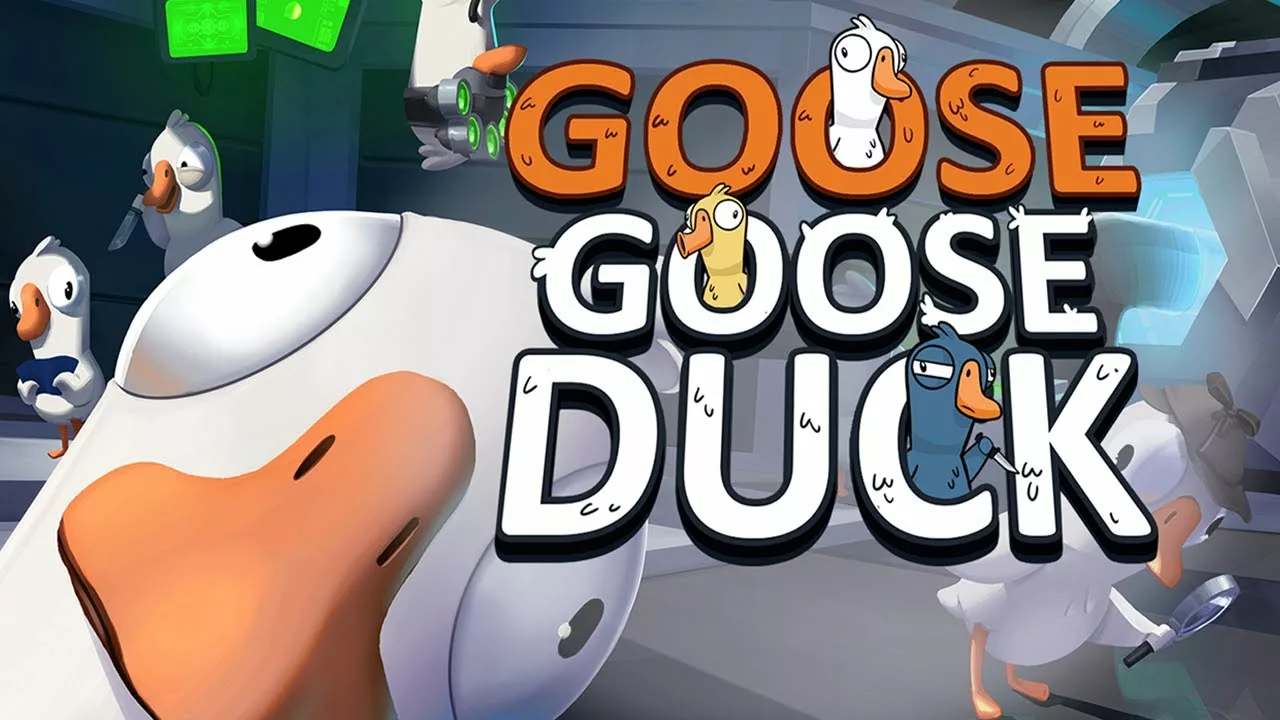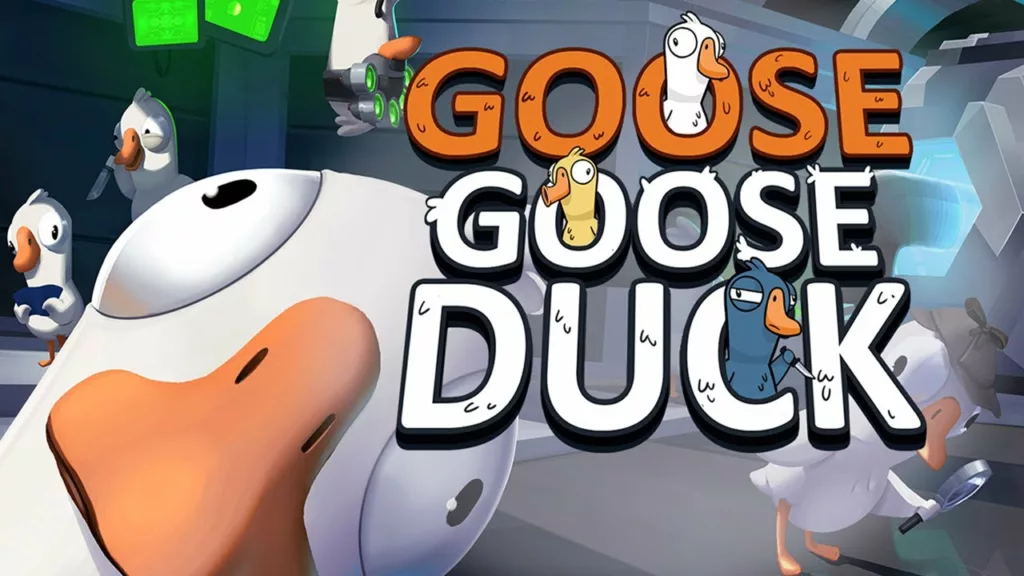 In a twist of events, only one social deduction game has made it to this list, and it's not Among Us. Instead, the crown goes to Gaggle Studios' Goose Goose Duck, a game that challenges players to identify deceitful ducks hiding among their goose comrades. What propelled this game into the limelight? It can be traced back to the influential power of a single individual. K-pop star Kim Taehyung, also known as V from the global sensation BTS, streamed himself playing Goose Goose Duck.
The game's popularity skyrocketed overnight, causing an avalanche of new players that overwhelmed the indie developer's servers. Even now, its player base remains substantial, with tens of thousands of players logging in daily. Yet, one can't help but ponder if Goose Goose Duck would have ever achieved such incredible success without that initial boost from a BTS member.
Hogwarts Legacy – The Wizarding Phenomenon
Peak Player Record: 879,308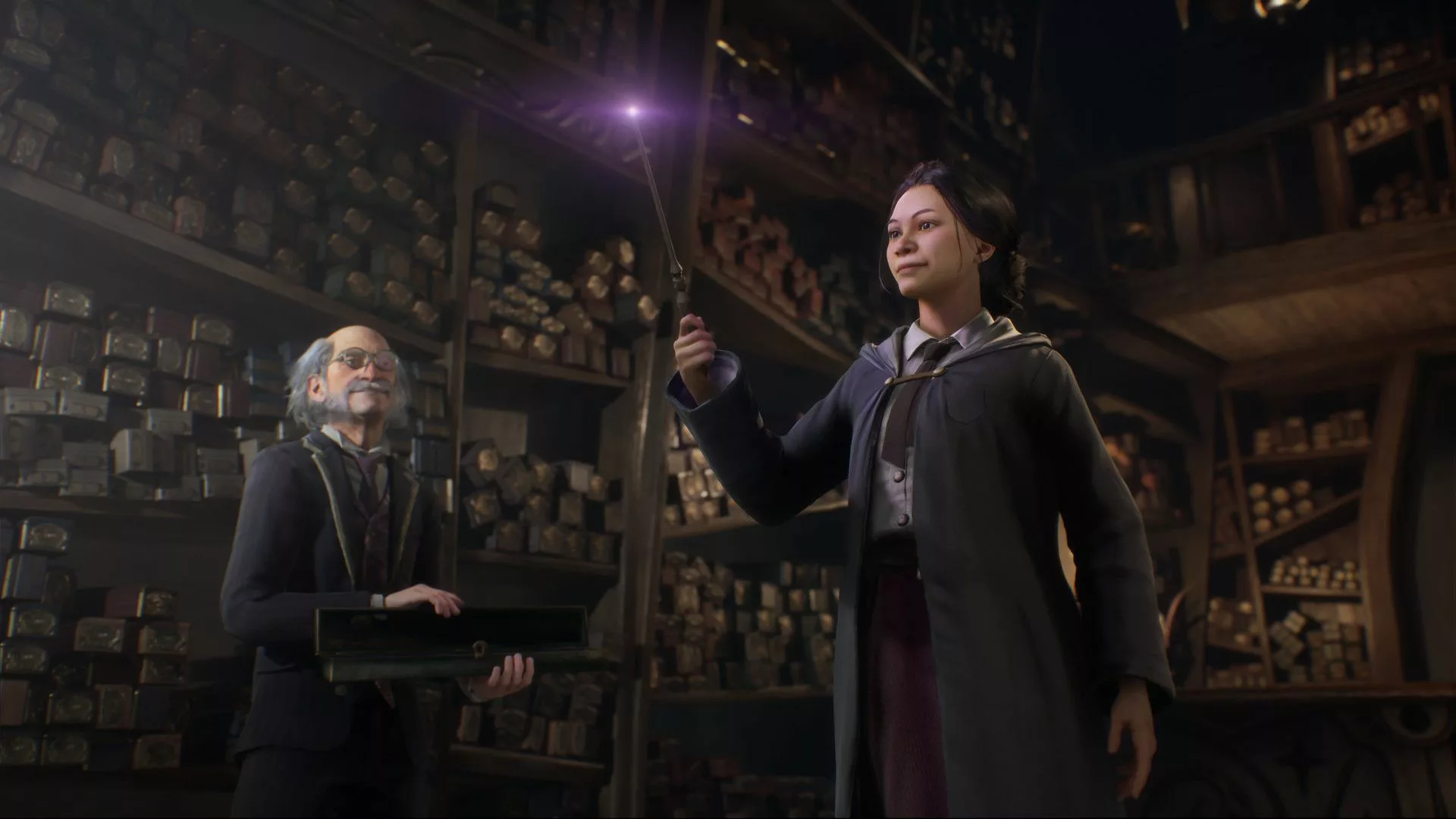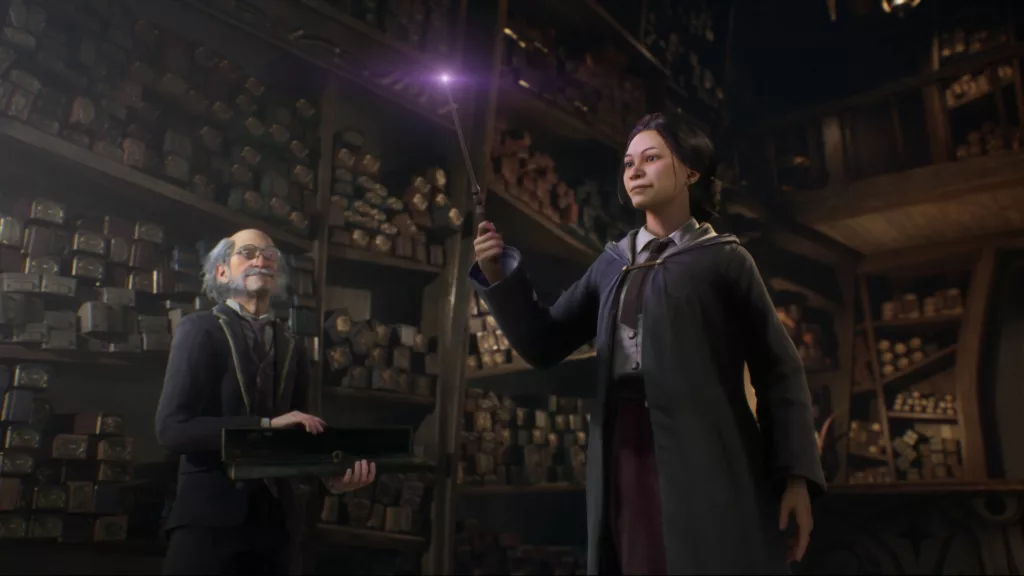 Nestled in one of the most beloved fictional universes, it comes as no surprise that a game set in the magical realm of witches and wizards would make it to this list. Hogwarts Legacy, acclaimed as the first truly outstanding Harry Potter game, shattered sales records and set new concurrent player milestones shortly after it made its Steam debut.
Interestingly, Hogwarts Legacy is the newest game on this list, having been launched just a few months ago. Another notable aspect is that it's one of the three games on this list devoid of any multiplayer feature, making its achievements even more remarkable in the realm of the most played Steam games of all time.
New World – The MMORPG Pioneer
Peak Player Record: 953,426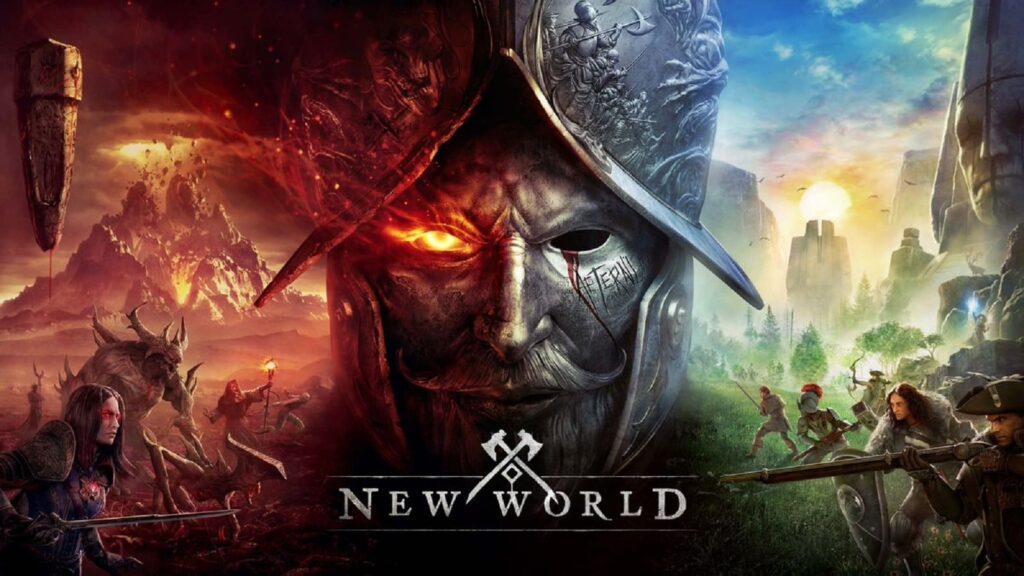 Being the first of two MMORPGs on the list, New World marked Amazon Games' successful entry into the gaming industry. This innovative MMORPG transports players into the shoes of an adventurer from the mid-seventeenth century, tasked with colonizing a fictional new land.
The focus on resource gathering and crafting added a new level of immersion for the players in this unsettled world. Despite a massive 90% drop in players a few months post-launch, the game still enjoys a sizable and dedicated fanbase, affirming its place among the most played Steam games.
Elden Ring – The Dark Fantasy Powerhouse
Peak Player Record: 953,426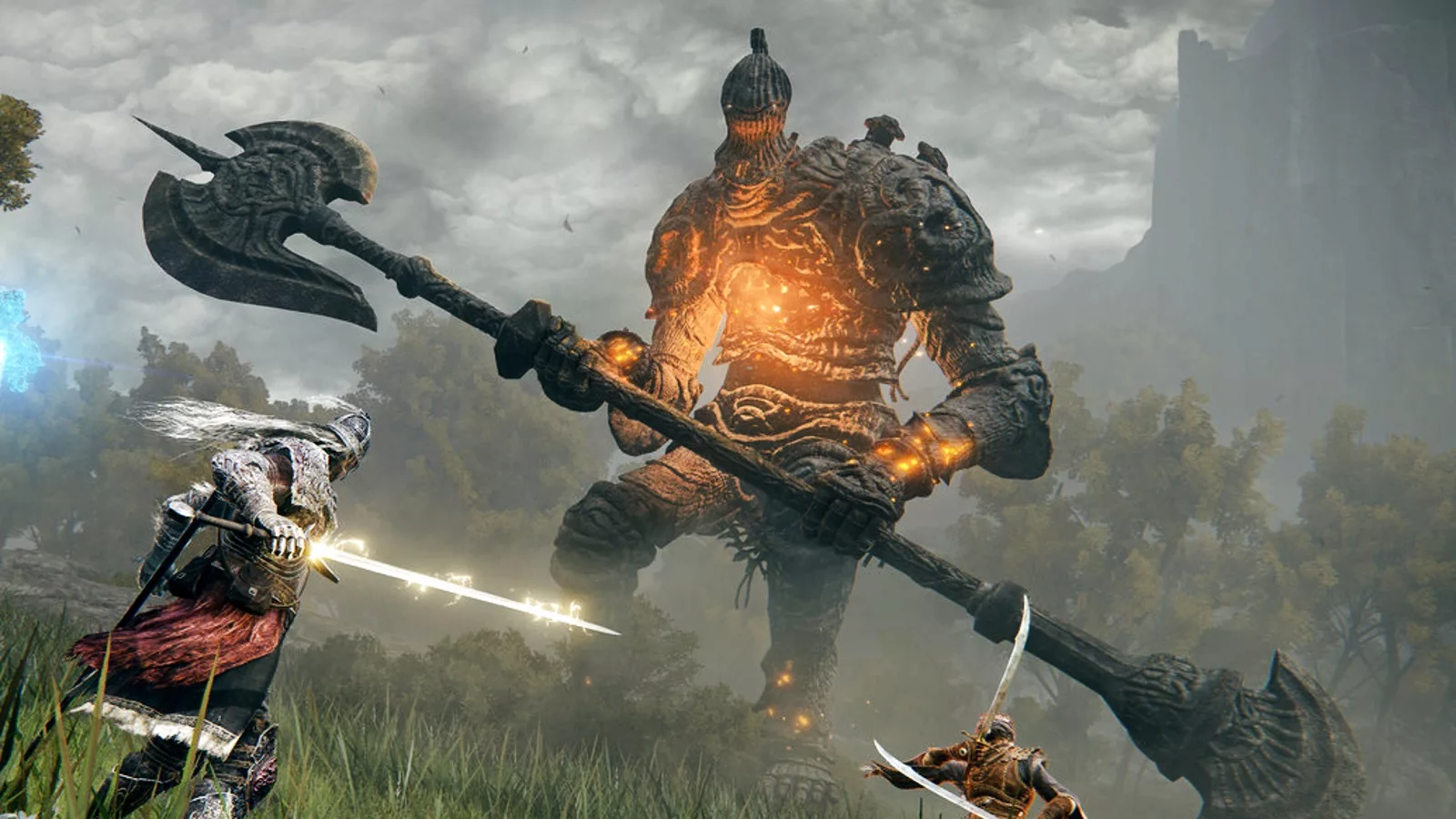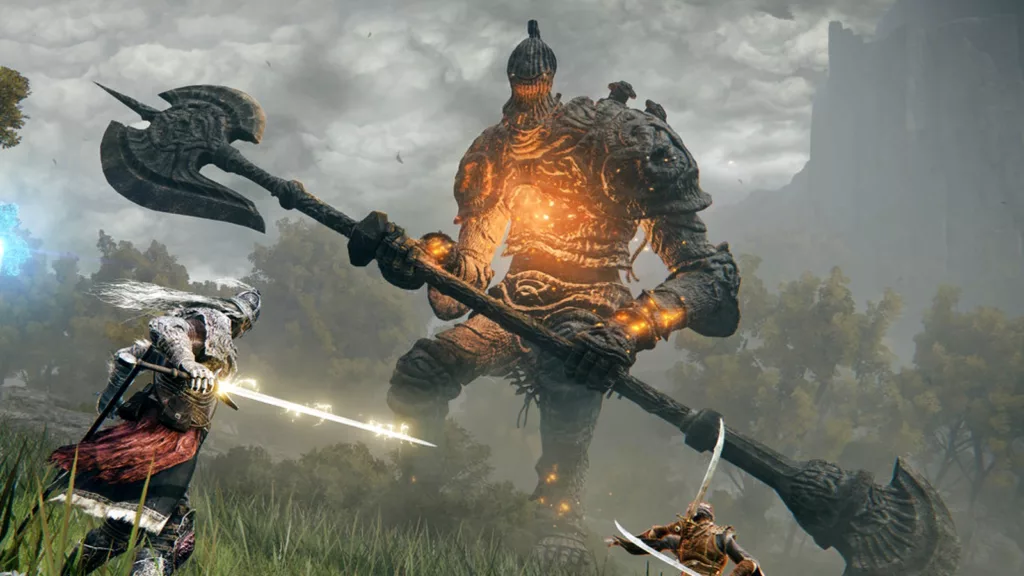 A game conceived under the collaboration of FromSoftware's Hidetaka Miyazaki and world-renowned author George R.R. Martin is undoubtedly an SEO dream come true. Thus, it's no wonder that Elden Ring, the latest masterpiece from the inventors of the soulslike genre, quickly enraptured gamers globally. As a Tarnished, players are summoned to claim the all-powerful Elden Ring and become the ruler of the Interregnum.
The expansive world seamlessly melds perilous lands and intricate subterranean labyrinths, offering a lush three-dimensional architecture for players to explore and conquer. Combatting deadly threats in this world where survival is an achievement in itself has cemented Elden Ring's position among the most played Steam games of all time.
Cyberpunk 2077 – A Futuristic Phenomenon
Peak Player Record: 1,054,388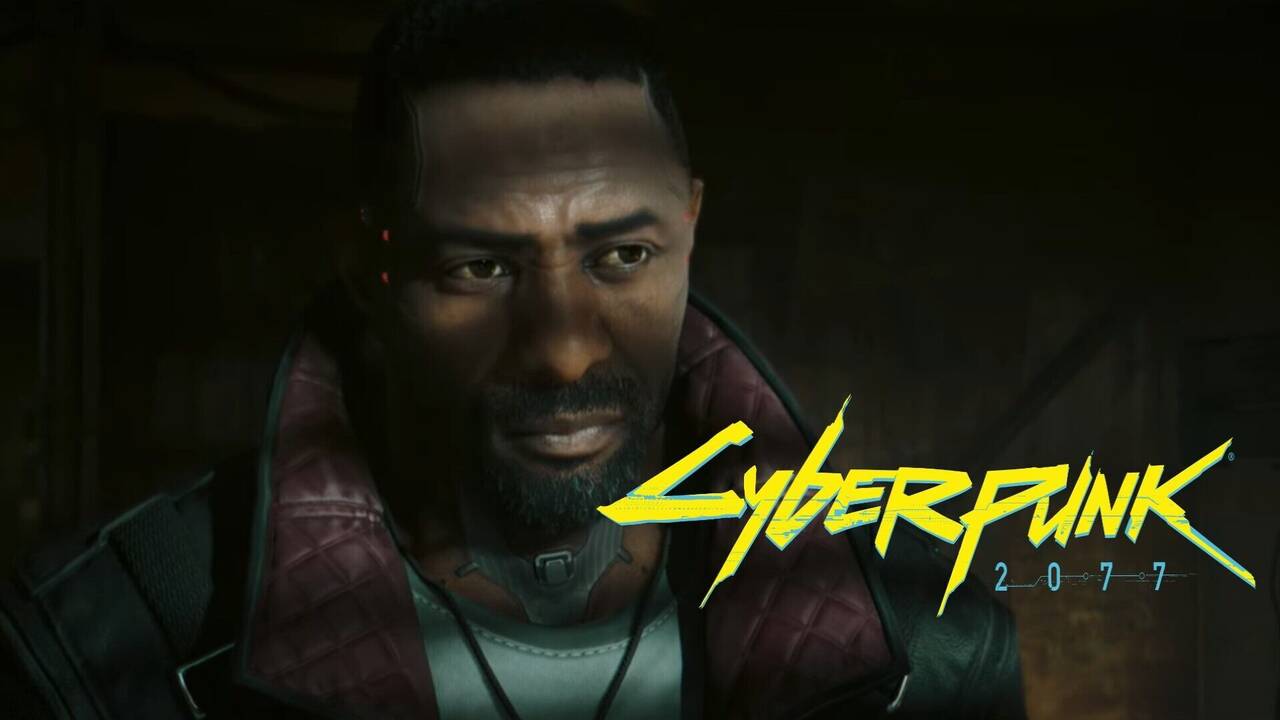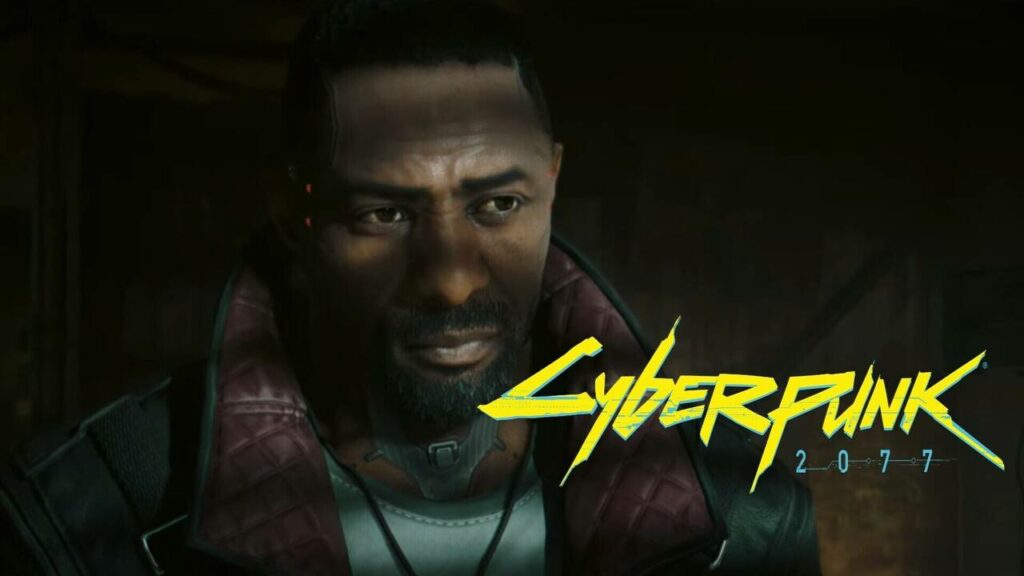 Even amidst the storm of controversy that surrounded its console launch, Cyberpunk 2077, the ultra-modern science fiction RPG by CD Projekt RED, saw extraordinary popularity on the PC platform. Amassing over a million concurrent players at its peak, this impressive title served as a follow-up to the studio's renowned masterpiece, Witcher 3: Wild Hunt. This glowing anticipation undeniably helped catapult Cyberpunk 2077 to the zenith of the Steam charts.
Notably, it maintains its position as the most played single-player game on Steam, demonstrating that multiplayer features aren't the only pathway to success in the realm of the most played Steam games of all time. In exciting news for its fans, the upcoming DLC for the game, Cyberpunk 2077: Phantom Liberty, is slated for release in September 2023.
Dota 2 – The MOBA Giant
Peak Player Record: 1,295,114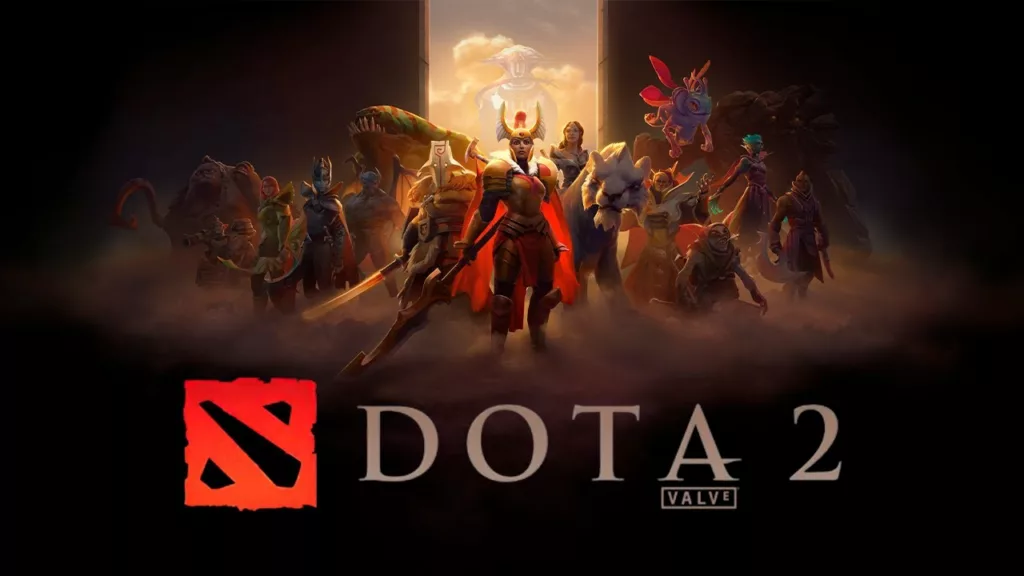 As the sole representative of the Multiplayer Online Battle Arena (MOBA) genre in Steam's top 15 most played games, Dota 2 continues to reign supreme. This addictive and complex game, brought to life by Valve, has proven its enduring appeal, hosting over half a million players daily. It even reached an astounding peak of over 1.25 million concurrent players, solidifying its prestigious fourth place among the most played Steam games of all time.
Lost Ark – The MMO Sensation
Peak Player Record: 1,325,305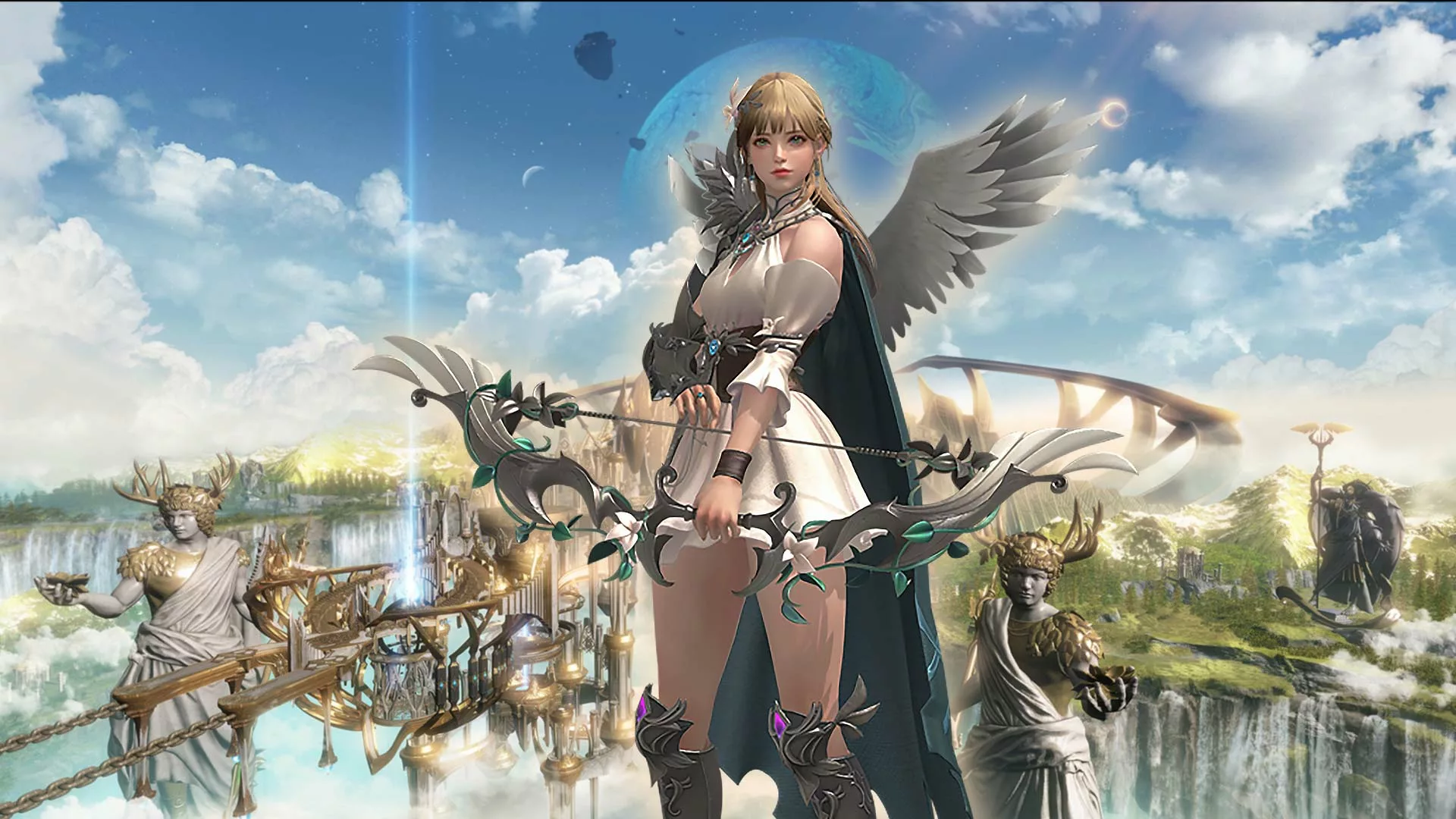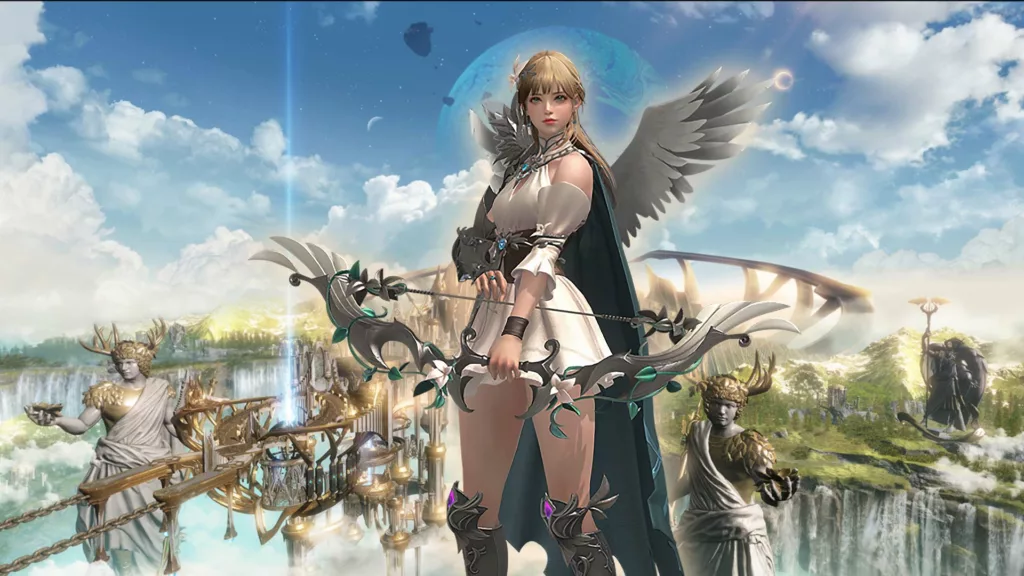 Claiming the third spot in the history of Steam's most played games, and topping the MMORPG category, is the sensational Lost Ark. Initially finding success in South Korea, this action-packed role-playing game was developed by Smilegate and later launched globally, quickly securing its place among the most adored MMOs in the market.
Although the daily player counts have since dwindled from its zenith, Lost Ark once gripped over a million players simultaneously. That's an extraordinary number of adventurers battling massive dragons and wielding enormous swords, securing its legacy among the most played Steam games of all time.
Counter-Strike: Global Offensive – A Defining Classic
Peak Player Record: 1,818,773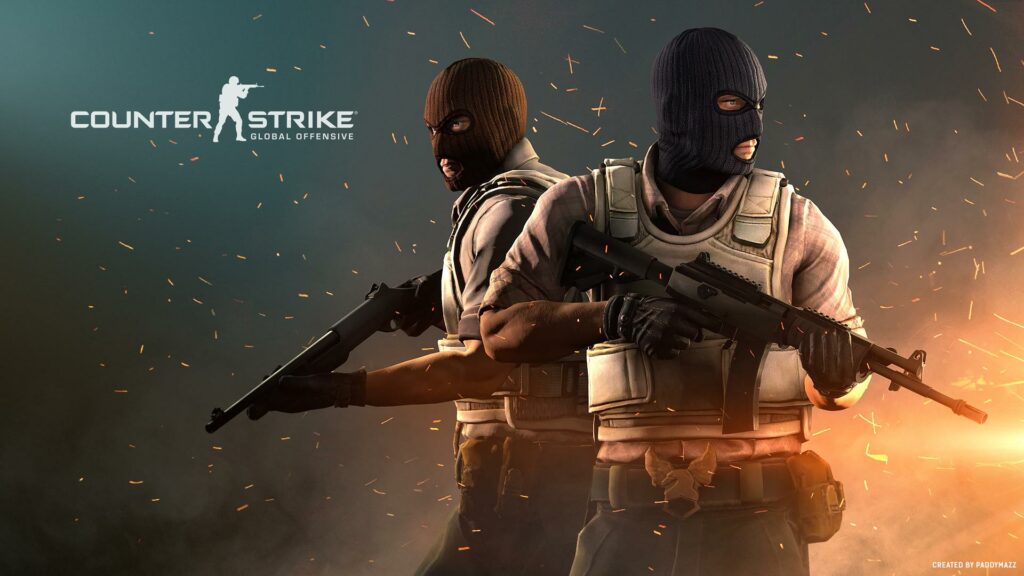 Throughout Steam's illustrious history, Counter-Strike has consistently stood as an influential pillar. Without the enduring popularity of this game series, it's conceivable that Steam might not have ascended to its current, dominant role within the gaming industry. The latest installment, Counter-Strike: Global Offensive, continues to uphold this legacy, drawing over a million concurrent players nearly every day.
At its pinnacle, it commanded almost 2 million players all playing simultaneously – a figure not significantly more than its regular audience, illustrating its sustained appeal. The gaming world now eagerly anticipates the potential impact of the recently announced Counter-Strike 2, wondering what new records it might set among the most played Steam games of all time.
PUBG: Battlegrounds – The Trailblazer
Peak Player Record: 3,257,248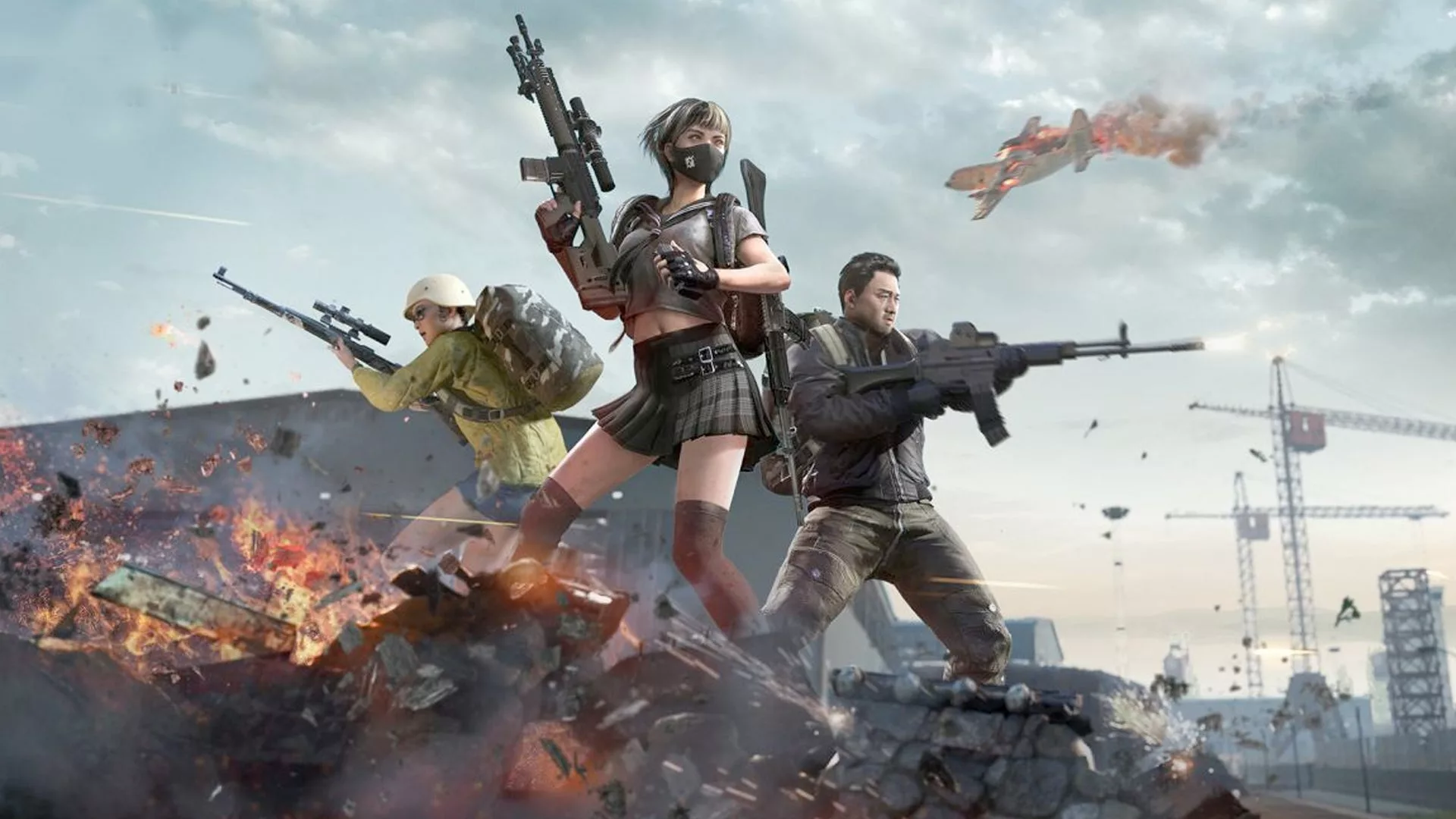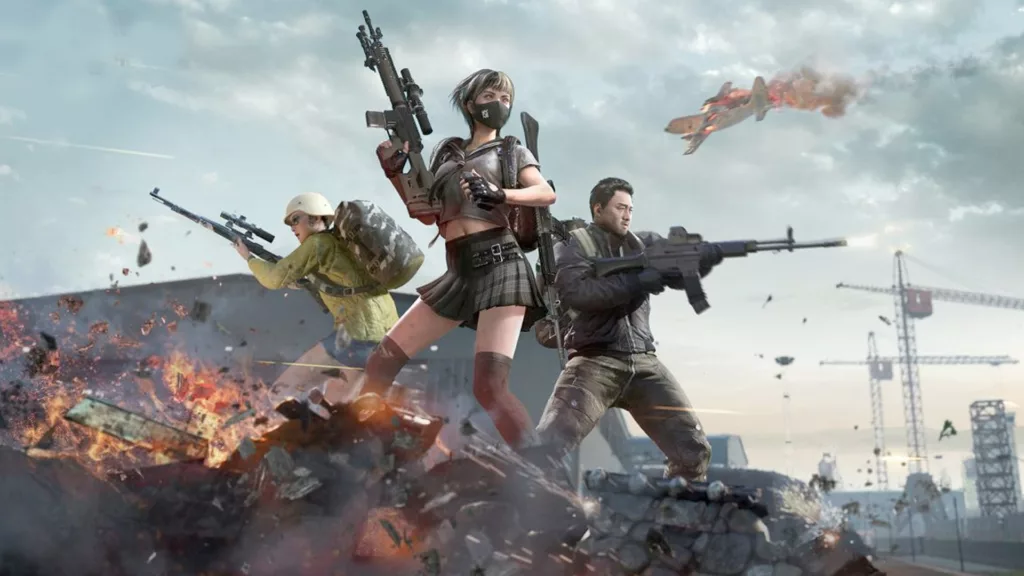 Player Unknown's Battlegrounds, more commonly known as PUBG, set the stage for the explosive popularity of the battle royale genre in recent years. While many successors have emerged and found immense success (a few even securing their spots on this list), the original phenomenon continues to hold a unique and unparalleled position.
With a staggering peak of over 3.25 million concurrent players, PUBG significantly surpasses the next most played Steam game, doubling its concurrent player count. This distinction puts PUBG in a league of its own, solidifying its position as the most played Steam game of all time by a substantial margin.