The emotionally powerful new drama Orca brings to life the incredible true story of Elham Asghari, an Iranian woman swimmer who persevered against daunting obstacles. Inspired directly by the real Asghari's experiences battling an oppressive system, Orca movingly depicts her pursuit of athletic dreams in the face of abuses both personal and political. Significantly, this film has been officially banned by the Iranian authorities for its empathetic portrayal of resistance. In this review, we will explore the major themes, artistic achievements, and larger significance of this underdog tale of a resilient spirit facing down injustice.
After surviving a nearly fatal beating by her husband, the fictionalized Asghari played by Taraneh Alidoosti finds solace in the sea. Though competitive swimming is essentially prohibited for Iranian women, she resolves to covertly train and attempt open water distance records without official sanction. This places her in direct conflict with reactionary Islamic sports officials, embodied by a bureaucratic villain superbly portrayed by Mahtab Keramati. What emerges, through passionate performances and vivid cinematography, is a powerful metaphor for women asserting their humanity despite the strictures of religious authoritarianism.
Beyond its merits as a gripping and nuanced drama, Orca represents a daring act of protest against the oppression of women in Iran. That this unflinching critique has been suppressed by fearful Iranian authorities only serves to underscore its taboo-breaking significance. In the review that follows, we will explore this film as both intimate character study and vital social commentary at a pivotal juncture in Iran's history. By bearing witness to one woman's trials, it gives voice to the struggles of a nation.
Overcoming Abuse and Restrictions in Pursuit of a Dream
The film opens with a battered Elham Asghari (Taraneh Alidoosti) clinging to life after a vicious beating by her abusive husband. Once she recovers, her parents Azar and Saeed (Armik Gharabian and Masoud Karamati) help her divorce the unnamed assailant, though he receives minimal punishment. Haunted by the trauma, Elham repeatedly attempts suicide by drowning herself in the sea. However, her natural athleticism as a swimmer inadvertently saves her each time.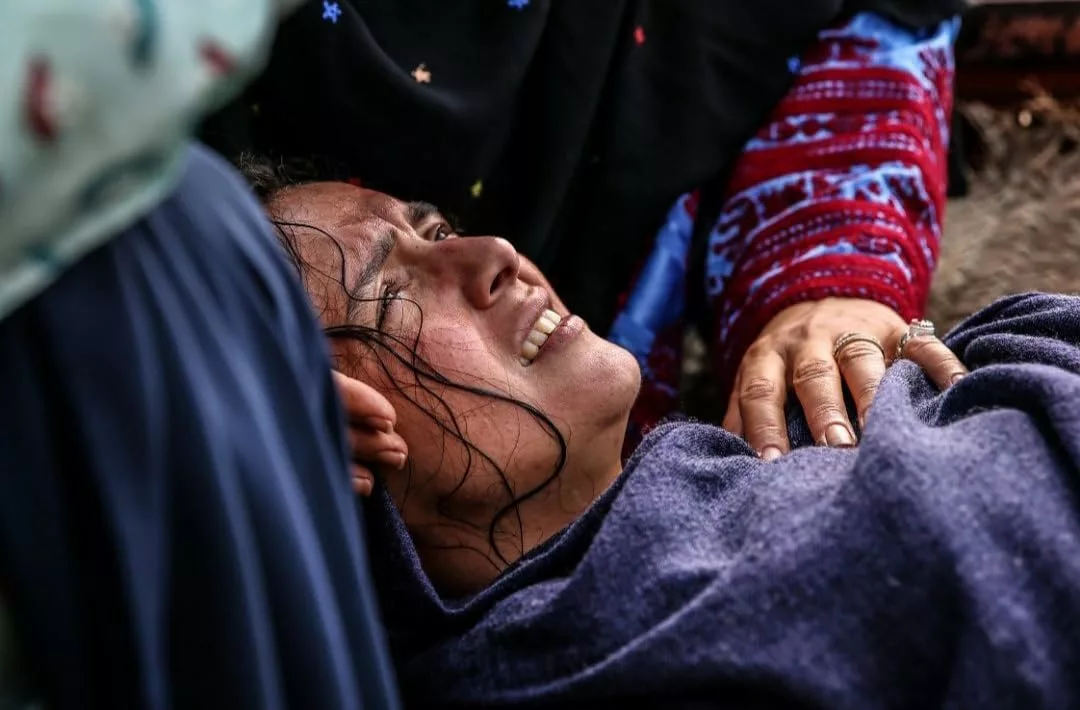 Gradually embracing her aquatic skills, Elham resolves to pursue competitive open water swimming, against her mother's concerns. Her father Saeed, once a champion wrestler himself, becomes her ardent supporter. But as an Iranian woman, Elham faces daunting restrictions imposed by the theocratic state. The autocratic head of the Sports Ministry women's division, Nazar Abadi (Mahtab Keramati), prohibits female participation in swimming contests or even basic public training. Abadi is fixated on upholding conservative Islamic mores requiring female athletes to wear obscuring full-body coverings when competing.
Undeterred, Elham defiantly begins training in secret at the Caspian Sea, aided by a few rebellious locals moved by her determination. Lacking official sanction, she hatches a plan to establish new open water endurance records while wearing regulation Islamic garb. However, the needed oversight to verify her swims cannot be obtained domestically. The hostile Abadi works vigorously to thwart Elham's goal, though some allies emerge from the coastal community.
After Abadi sics government thugs on her during a practice swim, a serious Elham intensifies her training with an eye toward a record-setting marathon swim. As international observers are lined up, state authorities ramp up efforts to intimidate her into submission. Elham perseveres through menacing encounters with police and episodes of sabotage. The climax arrives during her ultimate long-distance swim pursued by a coast guard boat. While her father and a few companions witness the grueling feat achieved against dramatic odds, the question looms whether Elham's brave accomplishment will be officially recognized.
Examining Systems of Oppression and Individual Resistance
At its core, Orca explores the oppressive patriarchal norms that constrain women's autonomy and rights in Iran. The abuse Elham suffers at the hands of her unnamed ex-husband represents the violent manifestation of deeply ingrained misogyny. Her own parents' culpability in enabling the marriage reveals how internalized sexism can foster an environment where women are victimized within families. Elham's tempting of suicide speaks to the despair bred by systemic dehumanization.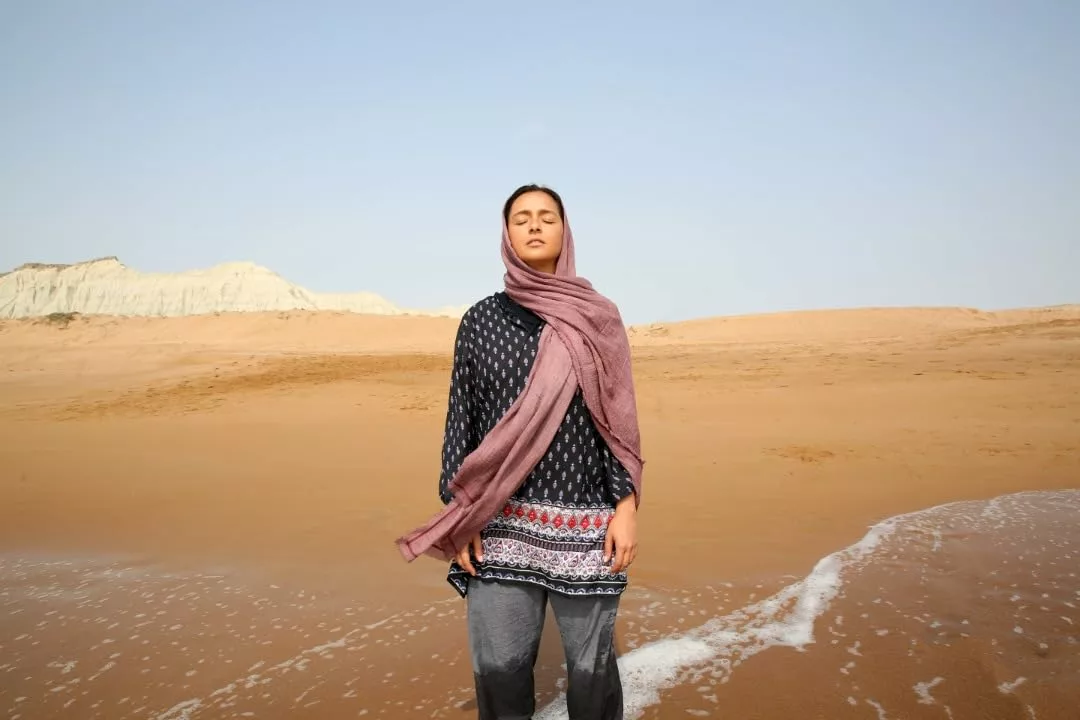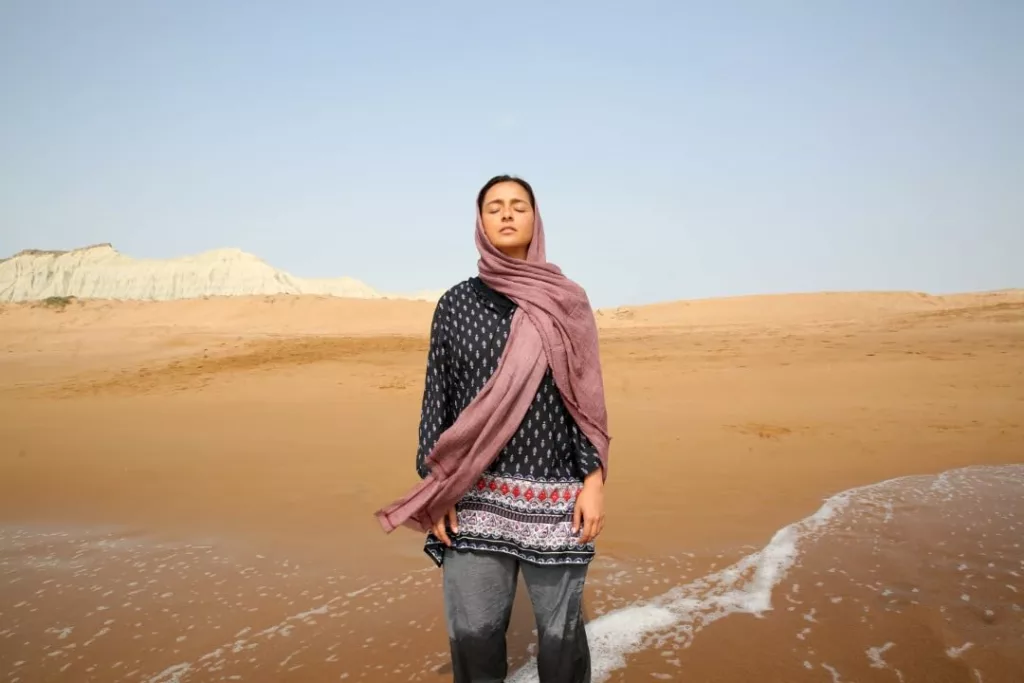 Yet the primary focus becomes the legal and extra-legal mechanisms the Iranian theocracy employs to bar women from full participation in society. The obstinate, domineering bureaucrat Nazar Abadi symbolizes the myriad ways the state restricts women under the guise of upholding religious values. Her disdainful edict that "women don't swim" in a Muslim nation encapsulates the boundless regulations policing female dress, movement, and actions codified since the Islamic Revolution. Orca lays bare the absurd hypocrisies of a system that nominally supports women's sports yet outlaws entire disciplines like swimming over veiled hair or the shape of a leg.
This backdrop provides the canvas for Elham's acts of defiance through athletic achievement. Though she initially pursues solitary personal feats, her struggle becomes intertwined with the broader quest for women's rights. Elham models courageous resistance to an authoritarian system seeking submission. Hers becomes an underdog battle of individual persistence against the ruthless machinery of dictatorship. Each successful swim chips away at traditional strictures confining women to domestic spheres. Yet her allies remind that lasting change requires solidarity.
Ultimately, Elham's grueling marathons to circumvent oppression mirror the daily trials facing Iranian women under theocracy. Her watery lengths subject her body to exhausting tests of endurance, just as regressive policies test the endurance of women's spirits. But her refusal to relinquish her identity as an athlete proves that the human desire for self-determination cannot be extinguished. This understated sports drama thus transforms into a resonant metaphor for the woman's journey within religious authoritarianism – hounded by enforcers yet defiantly pursuing fulfillment. Elham's private rebellion prefigures a rising tide of public resistance, foreshadowing a new wave in Iran's ongoing struggle for gender equity and human rights.
Captivating Visuals and Acting Bring the Story to Life
From a technical standpoint, Orca achieves excellence in transforming this powerful true story into an engrossing cinematic experience. The film takes full advantage of its striking seaside and aquatic settings through vivid cinematography. Many sequences linger below the surface, with stunning underwater shots that provide ethereal glimpses into Elham's psyche during her marathon swims. These visually arresting moments, realized with crisp camerawork and evocative lighting, provide poetic contrast to the repressive world on dry land.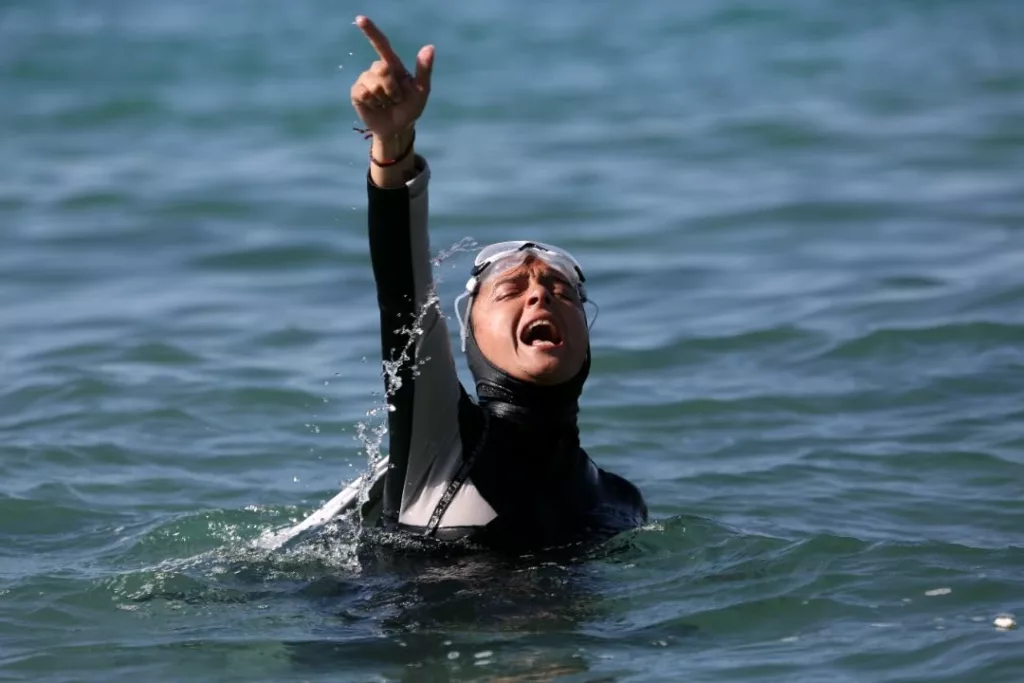 Just as compelling is the thoughtful pacing that allows the narrative to unfold gradually. The deliberate tempo mimics the slow building of Elham's resilience. By avoiding formulaic sports movie montages and artificial dramatic spikes, Orca instead leaves room to dwell on quiet human moments that deepen the characters. From Elham sharing her goals with a sympathetic cafe owner to her steely-eyed defiance of smug authoritarian men, these grounded scenes let the characters' humanity shine.
At the emotional core is a tour de force performance by Taraneh Alidoosti as Elham. With subtle intensity, she captures both fragility and grit, portraying a woman battered but unbroken. Alidoosti's layered acting ensures Elham never becomes a simplistic saintly icon; instead, we feel her relatable fears, doubts, anger, and pain. This raw verisimilitude makes Elham's incremental triumphs profoundly stirring. Equally strong is Mahtab Keramati's sneering zealotry as Elham's bureaucratic nemesis Narzar Abadi. With just a piercing glare, Keramati elicits visceral contempt for institutionalized oppression of women.
The supporting cast, though less prominent, brings further humanity and depth. Masoud Karamati exudes quiet dignity as Elham's remorseful father, while other actors breathe life into the everyday citizens who become her allies. Through dedication across all performances, Orca populates its timely narrative with authentic, nuanced characters that linger in the mind. This potent blend of acting and atmosphere renders Elham's fight for freedom as riveting as any summer blockbuster.
Shedding Light on Injustice and Stoking Calls for Change
Beyond its merits as a character drama, Orca derives deeper resonance from illuminating the realities of oppression in Iran. The restrictions and abuse Elham confronts offer a window into the daily injustices inflicted on women under theocratic authoritarianism. In humanizing this struggle against a system rigged firmly against female empowerment, the film documents the unreasonable, often absurd limitations governing women's lives.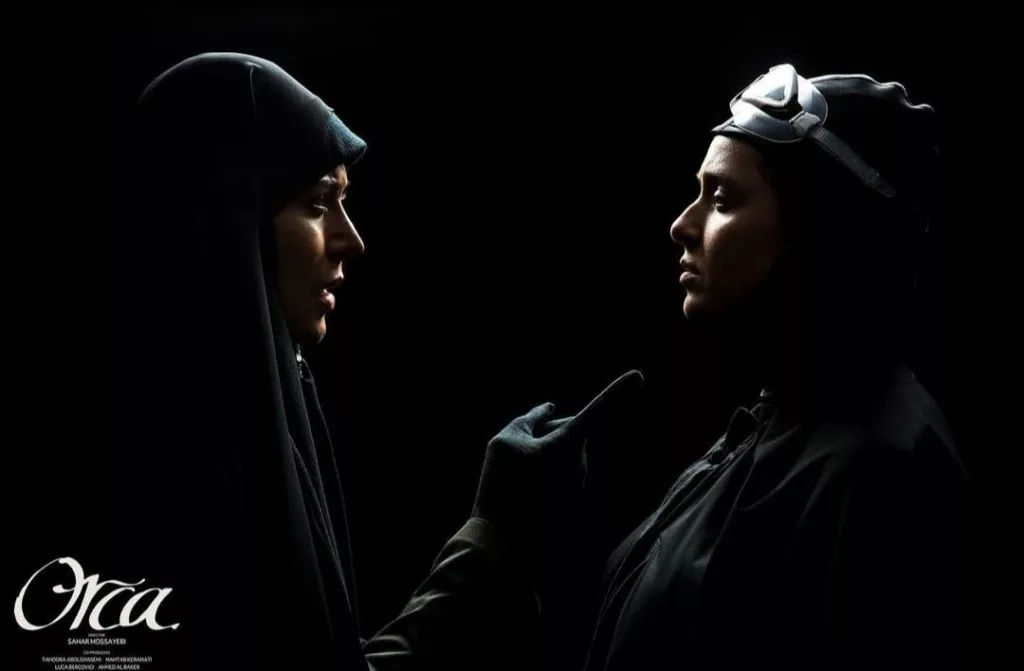 Elham's quest to compete while wearing layers of concealing attire highlights the painful compromises women make to participate in public life. Her constant vulnerability to harassment and violence for pursuing basic activities exposes the ever-present threat of retribution for defiance. By training its lens on one woman's trials, Orca reveals the collective indignities and dangers confronting half the Iranian population under religious patriarchy.
Yet Elham's refusal to relinquish her goals in the face of potential consequences also serves to inspire. Hers becomes an emblematic story of resilience that touches a cultural nerve rarely approached in Iranian cinema. Orca's capacity to galvanize is evidenced by its status as a banned film in Iran. The authorities' suppressive reaction stems from recognition that Elham's inspirational narrative challenges complacency and normalizes resistance.
Moreover, the movie emerges at a prescient juncture as Iranian women rise up to protest abuses following the death of Mahsa Amini. This grassroots movement shares undeniable parallels with Elham's solitary opposition to infringements on female autonomy. By vividly dramatizing an earlier struggle, Orca reflects the deeper currents propelling today's protests while fuelling momentum for change. More than a period piece, the film lays bare timeless injustices that demand remedy in the present.
Both cultural touchstone and call to action, Orca projects the power of steadfast courage in the face of oppression. Elham's intimate crusade doubles as a mirror to systemic inequity and a strikingly relevant modern allegory. Her supreme effort to achieve her human potential serves as a reminder that no authority can rob people of that universal desire. This boldly political work of art carries an emboldening message to challenge unjust norms and keep alive aspirations for a more just future.
An Essential Story Exquisitely Brought to Screen
With Orca, director Sahar Mosayebi deftly crafts an impactful underdog sports drama that transcends expectations. Avoiding the clichés of the genre, the film eschews simplified inspirational tropes to deliver a nuanced portrait of courage amid oppression. This grounding in realist humanity lends authenticity to the high stakes confronted by its defiant heroine. Balancing raw emotion with unflinching social commentary, Orca captivates as both intimate character study and urgent political statement.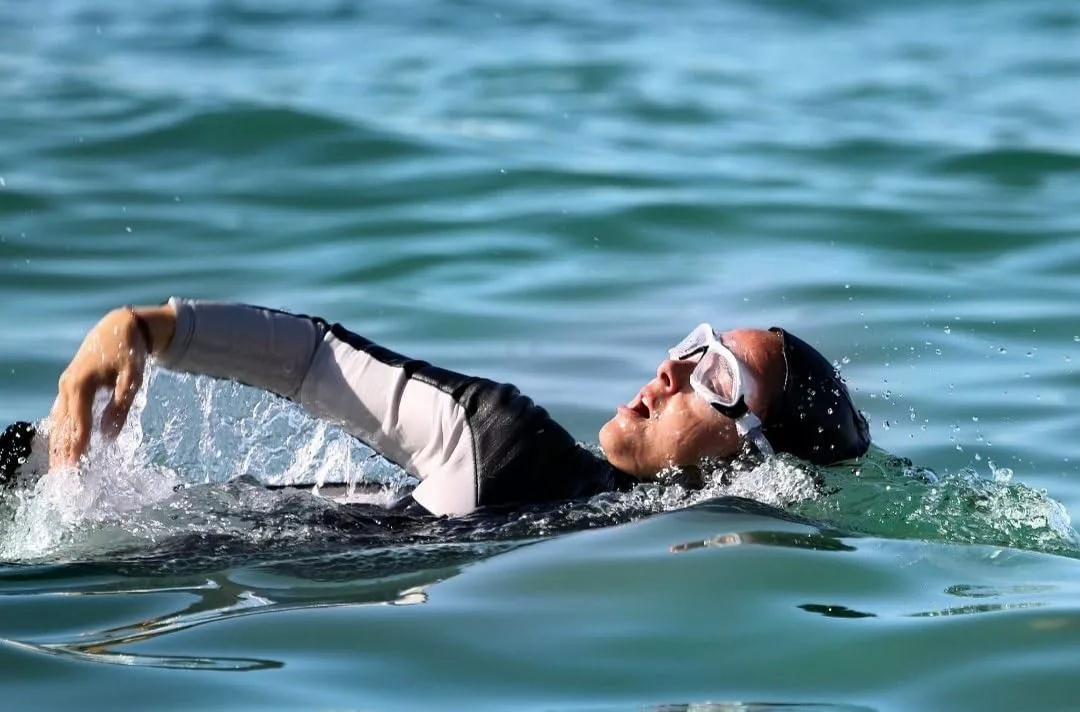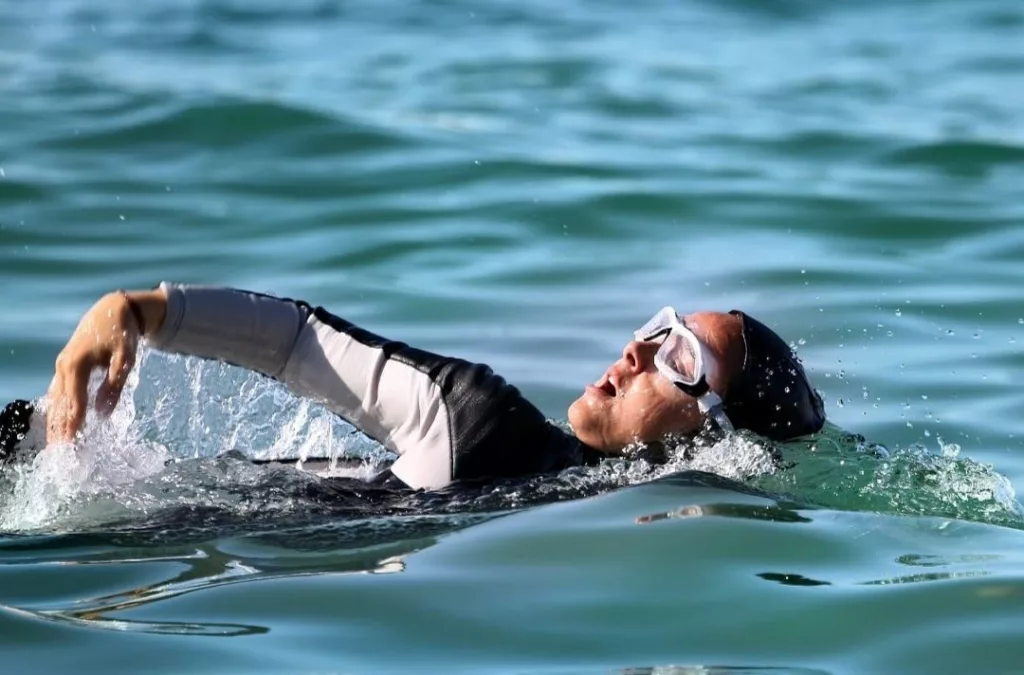 For illuminating a broadly unfamiliar perspective with empathy and grace, this modest independent production represents an outstanding directorial achievement. Mosayebi's refusal to reduce Elham to an idol or symbol deepens the film's power to move audiences and foster compassion. While an enthralling tale on its own merits, Orca also provides vital insight into the realities of life under religious authoritarianism in Iran. It sheds light especially on the resilient spirit of Iranian women who persist in pursuing their dreams and asserting their rights despite all barriers placed in their path.
Above all, Orca stands as a profiles in courage – one woman's struggle becoming a beacon for freedom through tenacity of body and spirit. By bearing witness to Elham's forgotten journey, the film compels international audiences to acknowledge the injustices inflicted behind the veil of theocracy. We emerge reminded that human potential cannot be chained, neither in the depths of the sea nor the darkness of despotism. For celebrating the irrepressible light within all who face tyranny, this galvanizing film earns our highest recommendation. Orca is essential viewing for all.
The Review
Orca
Through the potent lens of one woman's inspiring journey, Orca illuminates the oppression of Iranian women while celebrating the resilience of the human spirit. Director Sahar Mosayebi has crafted an emotionally resonant saga of courage and hope triumphing over injustice. This vital story merits an audience.
PROS
Powerful lead performance by Taraneh Alidoosti brings nuance and emotional depth to Elham's character
Stunning cinematography, especially the vivid underwater sequences
Thoughtful direction and pacing allows the story to develop organically
Provides an illuminating window into women's rights issues in Iran
Strong themes of perseverance in the face of injustice and oppression
Metaphorical significance as a tale of resistance to authoritarian control
Timely relevance to current women's rights protests in Iran
Accomplished villainous performance by Mahtab Keramati
CONS
Some dialog comes across as overly direct or expository at times
Could have provided more background on certain secondary characters
Narrative structure sticks closely to conventions of the inspirational sports genre
Villain character verges on one-dimensional at times