"World of Horror," the highly anticipated roguelike RPG inspired by the works of Junji Ito, has finally transitioned out of early access, making its grand debut on PlayStation, Switch, and its original PC platform.
Developed by Paweł Koźmiński, the game invites players to explore a Japanese seaside town plagued by inhuman terrors and unravel the mysteries behind the unsettling events unfolding around them.
A Unique Horror Experience
"World of Horror" sets itself apart with its 1-bit art style and roguelike gameplay, immersing players in a world where reality is unraveling at the seams. Players will find themselves investigating eldritch mysteries, collecting items, casting spells, and solving intricate puzzles to uncover the truth behind the sinister happenings in the town.
The game's launch trailer, released by publishers Ysbryd Games, offers a glimpse into the nightmarish world players are about to enter, showcasing the game's unique aesthetic and spine-chilling atmosphere.
A Journey Through Madness
The game revolves around the rural residents of Shiokawa, Japan, as they face unimaginable horrors. The town is under the influence of dark and eldritch gods, resulting in a series of bizarre and terrifying events.
Players take on the role of teenagers trying to save their town, and potentially the world, from impending doom. The game's narrative is driven by unforgiving choices, turn-based combat, and challenging puzzles, ensuring that each playthrough offers a unique and thrilling experience.
"World of Horror" is the product of a single developer, Paweł Koźmiński, and its journey to release has been a long and arduous one. Despite the challenges, the game has garnered a strong following, with fans eagerly anticipating its full release. The game's development has seen steady progress since late 2021, culminating in its official launch on October 19, 2023.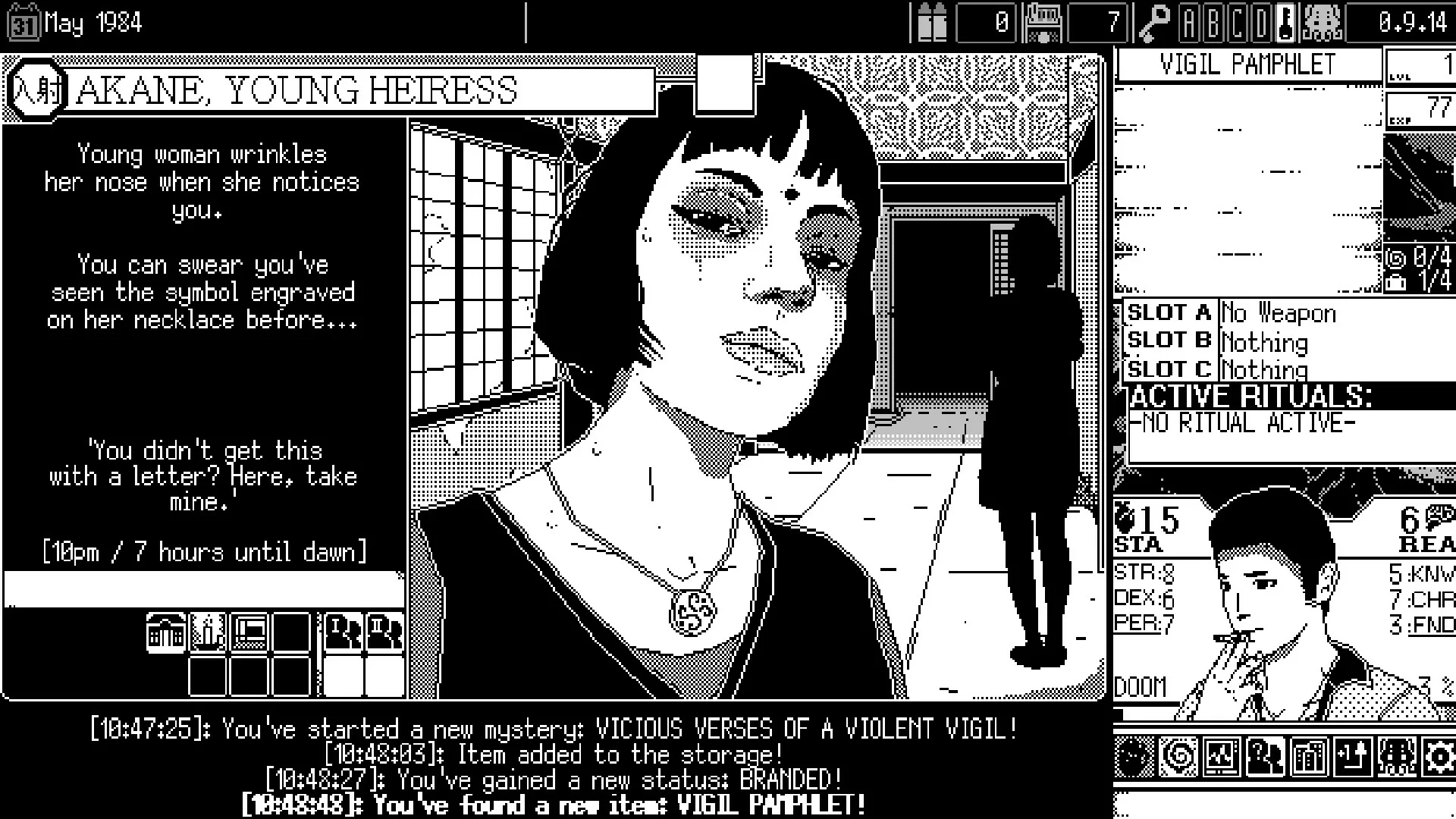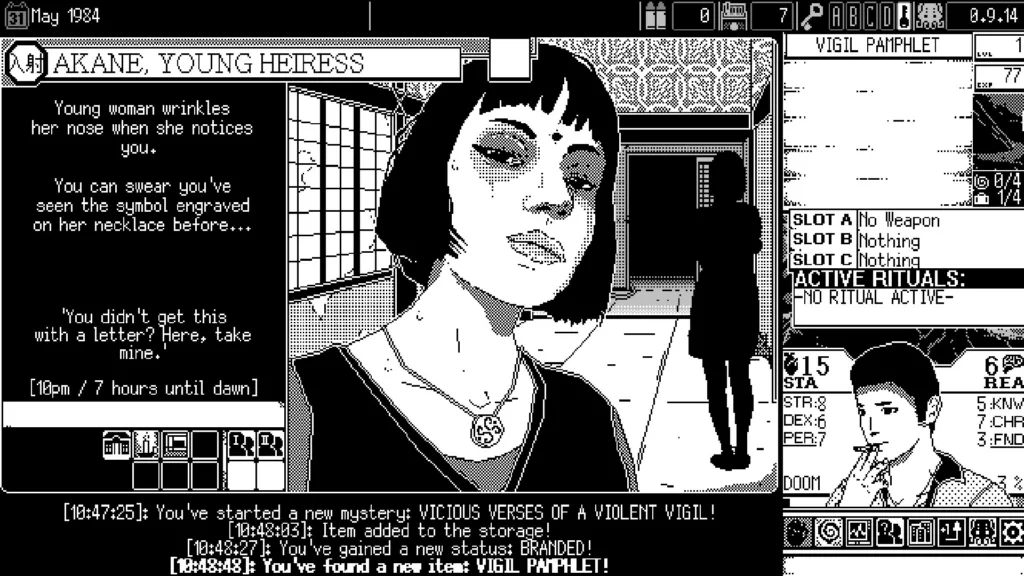 Availability and Pricing
"World of Horror" is available for purchase on itch and Steam, priced at $20. The game is currently being offered at a 25% discount on Steam as part of a special promotion. Additionally, the game is featured in the current indie horror showcase on Steam, further highlighting its appeal to horror game enthusiasts.
With its unique 1-bit art style, challenging gameplay, and deeply unsettling atmosphere, "World of Horror" offers a horror experience like no other.
As players dive into the mysteries of Shiokawa, they will find themselves facing unimaginable terrors, making difficult choices, and unraveling the dark secrets of a town on the brink of madness. "World of Horror" is a must-play for fans of the horror genre, and its official release is a testament to the dedication and creativity of its developer.
Explore the Shadows with Hauma: Join us as we delve into the dark and intriguing world of detective noir gaming. Our Hauma game review offers an in-depth look at what sets this title apart from the rest.