The enchanting realm of Harry Potter has bewitched countless souls worldwide. Delving into J.K. Rowling's spellbinding cosmos, it's no wonder that many of these characters evoke feelings akin to cherished companions. Their tales of valor, unwavering allegiance, and triumph against the odds profoundly touch our very essence.
In this article, we'll take a fun stroll down memory lane, revisiting some of the most beloved personalities that left an indelible mark on this extraordinary saga. From the fiercely maternal Molly Weasley to the mysterious Severus Snape, prepare to rekindle your love for these magnetic figures.
We'll also uncover some insights into what makes these characters so special. Is it Luna Lovegood's refreshing individuality? Hagrid's endearing warmth? Or McGonagall's uncompromising integrity? As we explore their nuances, it becomes clear why they've claimed such an important place in our hearts.
So join us on this nostalgic journey through Hogwarts and beyond. Laugh, cry, and fall in love with these characters once again as we highlight the 25 Best Harry Potter Characters: From the Chosen One to Unsung Heroes.
Molly Weasley – The Heartbeat of the Weasley Clan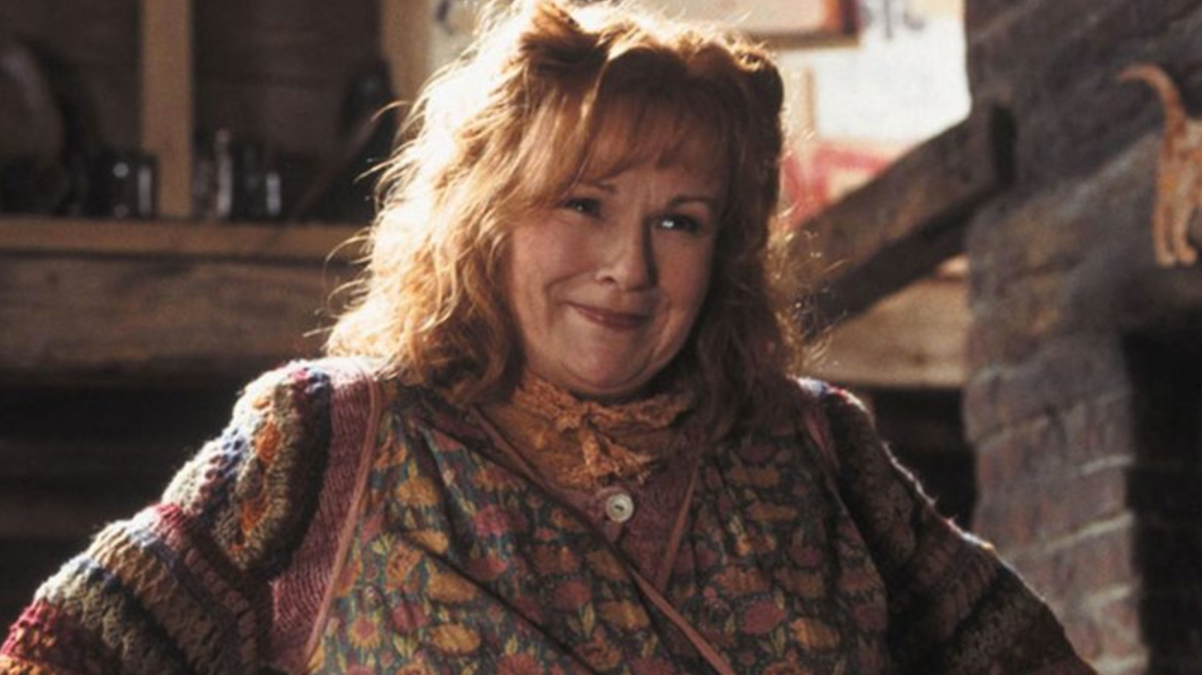 When you think of the best Harry Potter characters, Molly Weasley undoubtedly shines as the epitome of maternal love and warmth. Serving as the anchor and matriarch of the vibrant Weasley family, she paints a portrait of boundless affection, relentless selflessness, and the embodiment of nurturing.
Her importance in Harry's life cannot be overstated; having grown up without the enveloping embrace of a mother, Harry finds solace and unconditional love in Molly, making her the closest thing he has to a maternal figure. Yet, while she is the tender heart of the Weasley home, Molly's ferocity is unmatched, especially when her loved ones are in danger.
Who can forget the electrifying moment she took on Bellatrix in the final battle? Her fierce protection of her daughter was a testament to the lengths she'd go for her family. In the magical realm of Harry Potter, Molly Weasley stands tall as an awe-inspiring symbol of motherhood and one of the most treasured characters we've come to adore.
Dobby – The Loyal Heart of Harry Potter's Magical Universe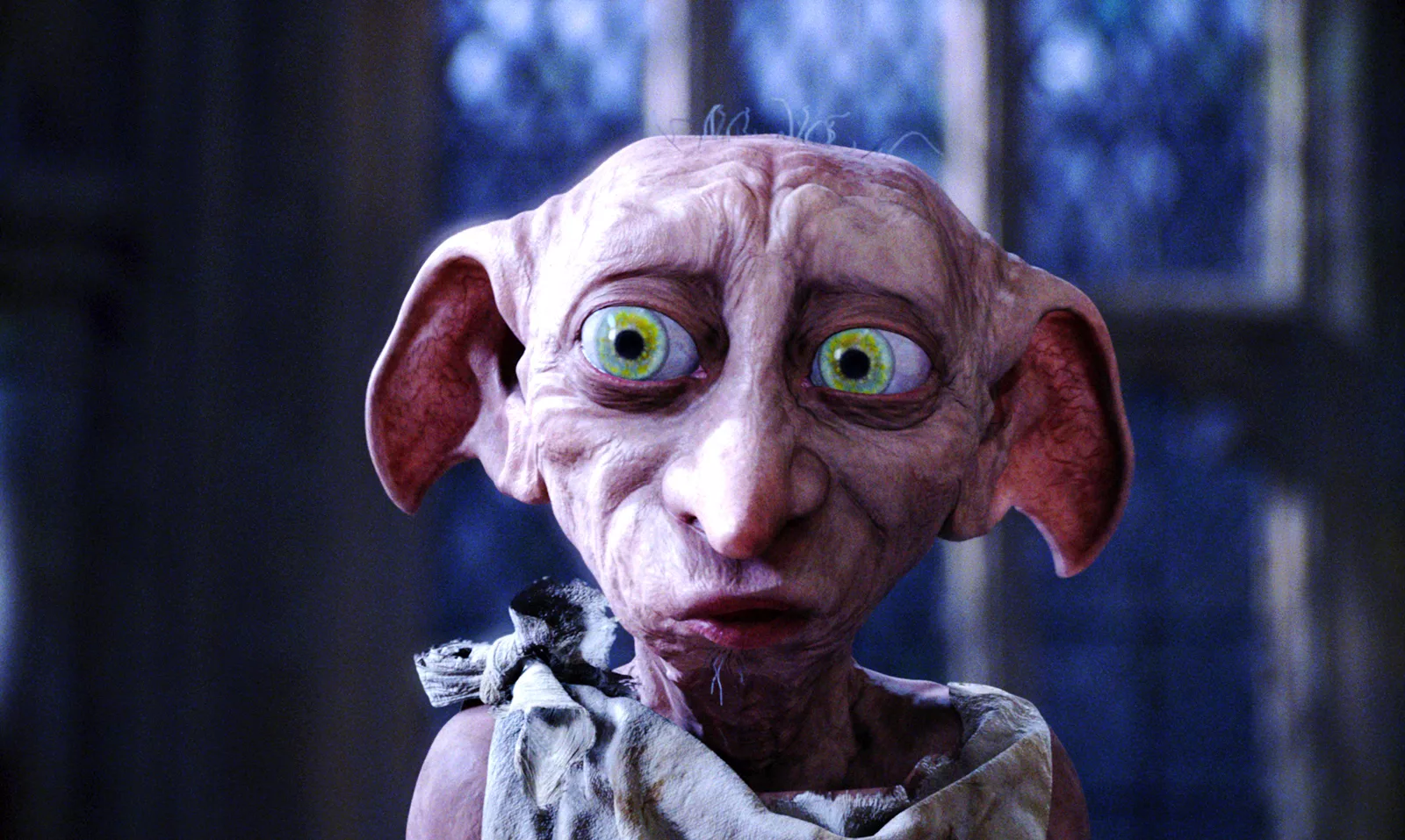 Among the myriad of enchanting characters in the Harry Potter series, Dobby's unwavering loyalty and bravery make him stand out in the crowd. This little house elf, with his large, soulful eyes, becomes an unexpected yet indispensable ally to Harry and the rest of the gang.
Though tiny in stature, Dobby's courage is monumental. He never hesitates to confront even the most formidable challenges, all in a bid to safeguard those he cherishes, with Harry holding a special place in his heart. While some might raise an eyebrow at his quirks typical of house elves, Dobby's audacious spirit sets him apart, earning him admiration among both his kind and wizards.
The moment of his ultimate sacrifice brought tears to the eyes of many, cementing his place as not just one of the best Harry Potter characters but also the most endearing. His legacy reminds us of the profound impact loyalty and courage can have in the face of adversity.
Luna Lovegood – A Beacon of Uniqueness in the Magical Realm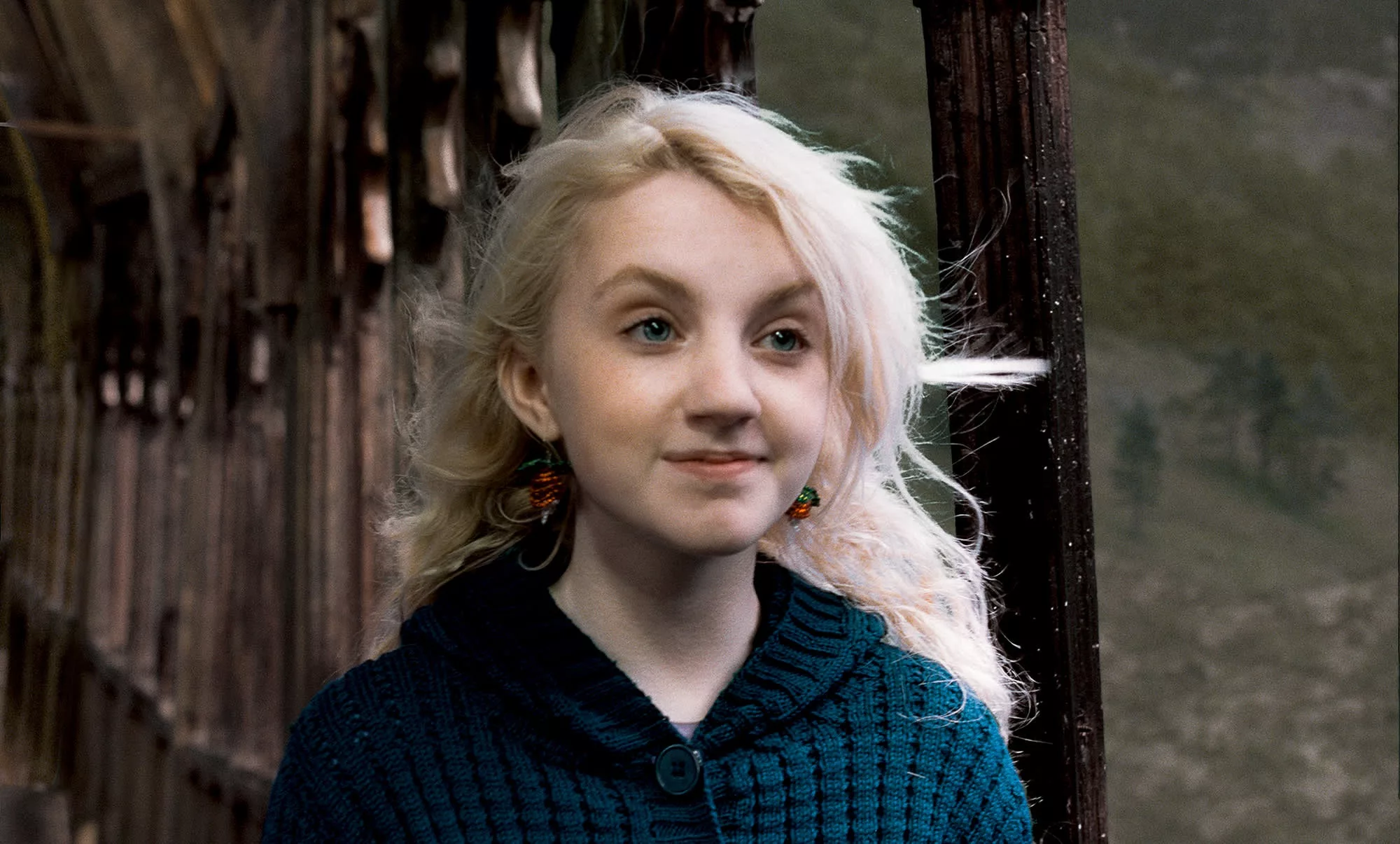 Luna Lovegood is nothing short of enchanting. She's the kind of character that you can't help but be drawn to, with her unapologetically quirky personality and her tendency to dance to her own rhythm. What makes Luna truly special among the best Harry Potter characters is her resilience. Even though many might find her eccentric, Luna remains unshaken, embracing her uniqueness and using it to forge genuine connections.
Introduced later in the storyline, her radiant presence quickly becomes integral to Harry's mission. Instead of resorting to aggression, Luna chooses the path of compassion, even though she's no stranger to skillful wandwork. With her offbeat charm and genuine heart, Luna Lovegood effortlessly captures our hearts and stands tall among the series' most adored personalities.
Draco Malfoy – The Complex Adversary on the Path of Redemption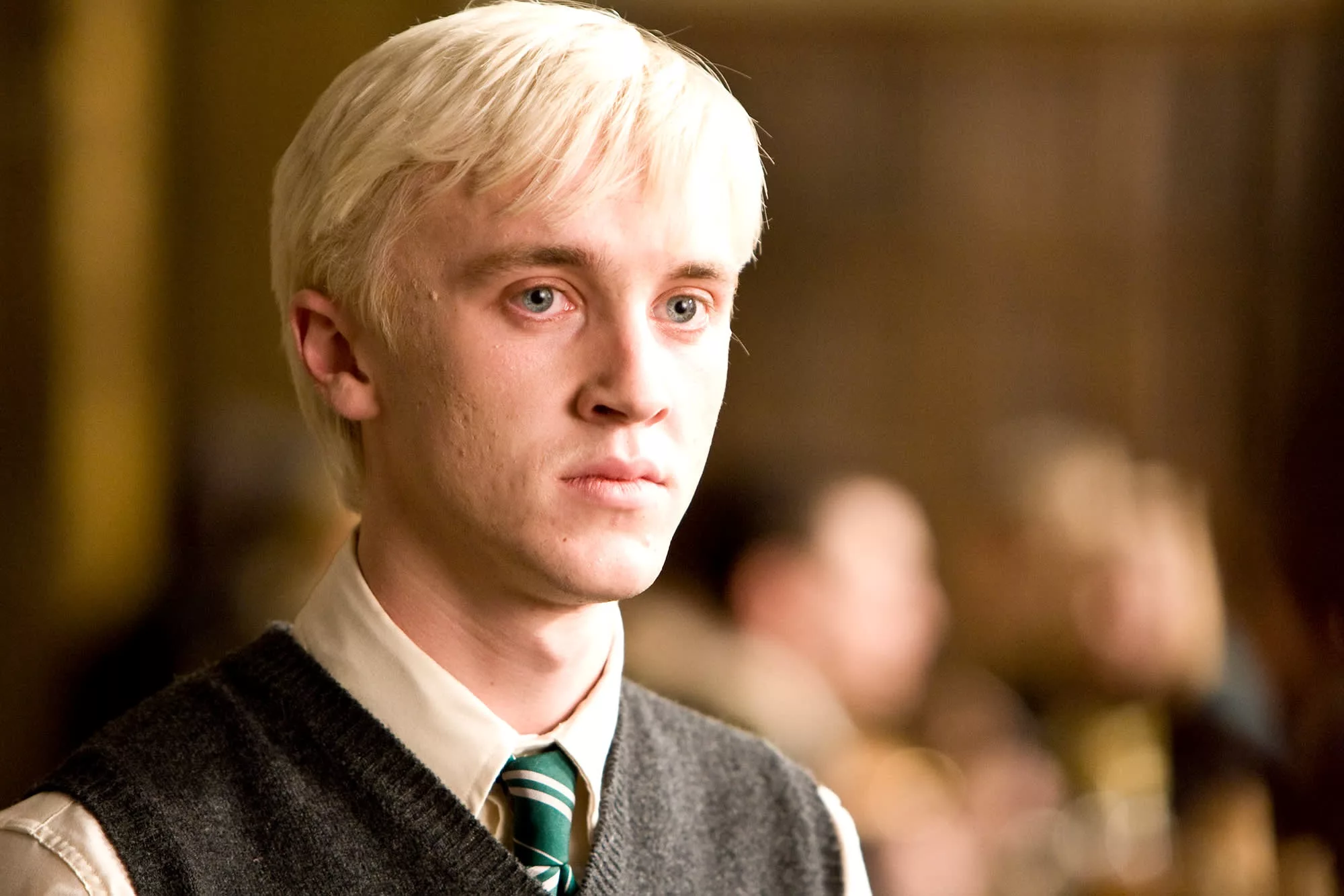 In the captivating world of Harry Potter, Draco Malfoy serves as the contrasting silhouette to Harry's heroic journey. Born into privilege and raised with beliefs starkly different from our protagonist, Draco is the epitome of affluence, arrogance, and prejudice.
As Harry navigates the challenges of Hogwarts, Draco ensures he's there at every corner, making Harry's journey even more challenging. Yet, it's easy to dismiss him as just a schoolyard bully until destiny takes a twist. Tasked by the formidable Voldemort to assassinate Dumbledore, Draco's character takes a deep dive into the murky waters of moral ambiguity.
We see a side of him previously unexplored, revealing that beneath the veneer of arrogance lies a conflicted soul. Draco's journey from sheer animosity to a struggle with his inner demons showcases the depth of his character, making us reconsider our stance and acknowledge his complexity among the best Harry Potter characters.
Bellatrix Lestrange – The Definition of Chaotic Malice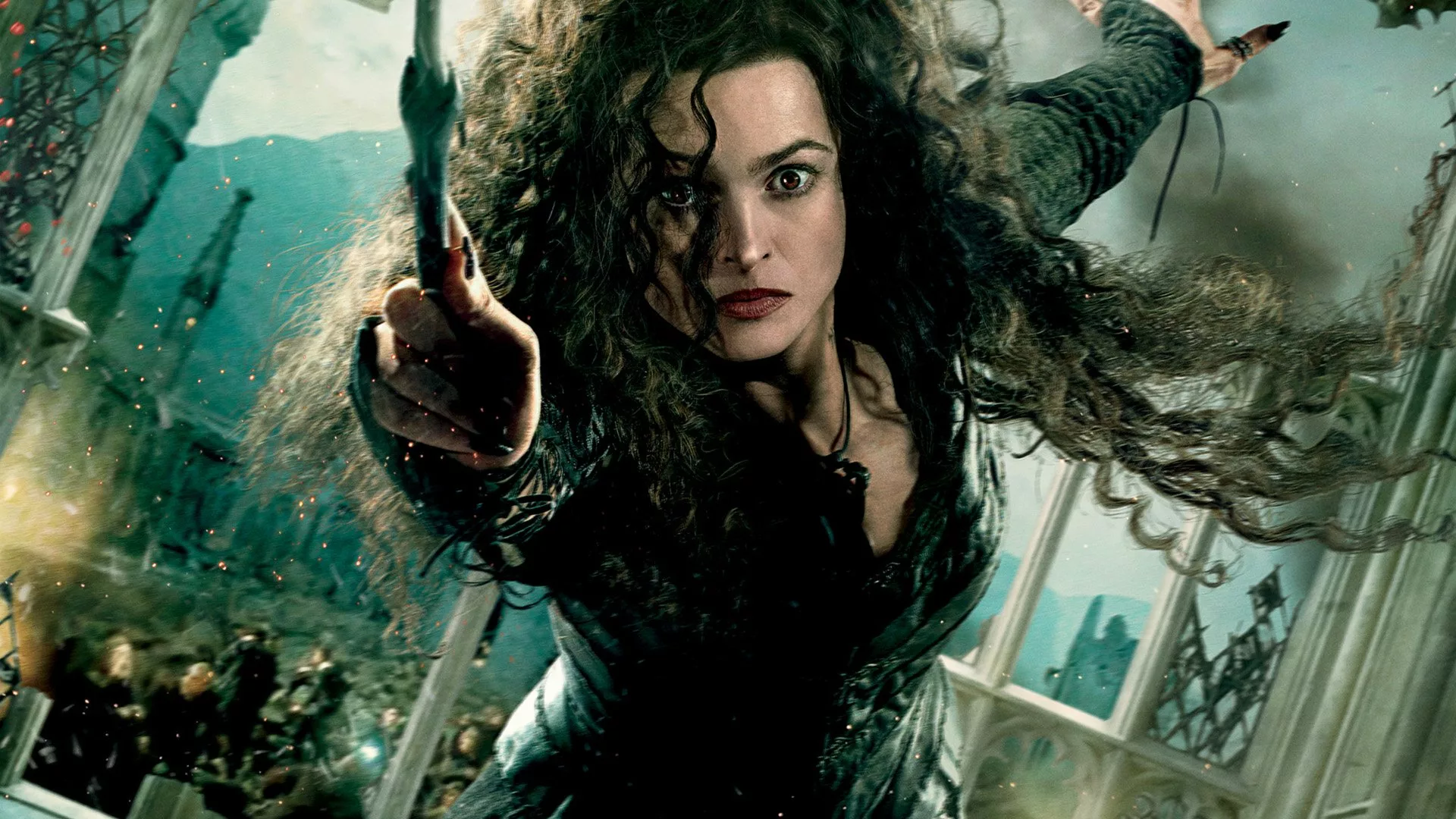 In the intriguing ensemble of the best Harry Potter characters, Bellatrix Lestrange emerges as a portrait of pure, unbridled malevolence. When you delve deep into her psyche, it's evident that she isn't merely a by-product of a dark environment; she genuinely delights in her wickedness. Unlike the strategic evil of Voldemort or the guarded cruelty of Lucius Malfoy, Bellatrix is driven by sheer impulse and fervor.
Her laughter, echoing in the wake of her dark deeds, is a testament to her genuine enjoyment of chaos. Remember the haunting tale of Neville Longbottom's parents? That horrific ordeal was Bellatrix's doing. After her daring escape from Azkaban, she didn't skip a beat, continuing her malevolent spree. Her cold-blooded murder of Sirius Black, her own kin, left a void in Harry's heart, robbing him of a beloved family figure.
Further sealing her legacy of terror, she savagely tortured Hermione and was responsible for the tragic demise of Dobby. Through her countless heinous actions, Bellatrix secured her position as one of the series' most formidable adversaries, making her ultimate downfall feel justly deserved.
Minerva McGonagall – The Pillar of Integrity and Strength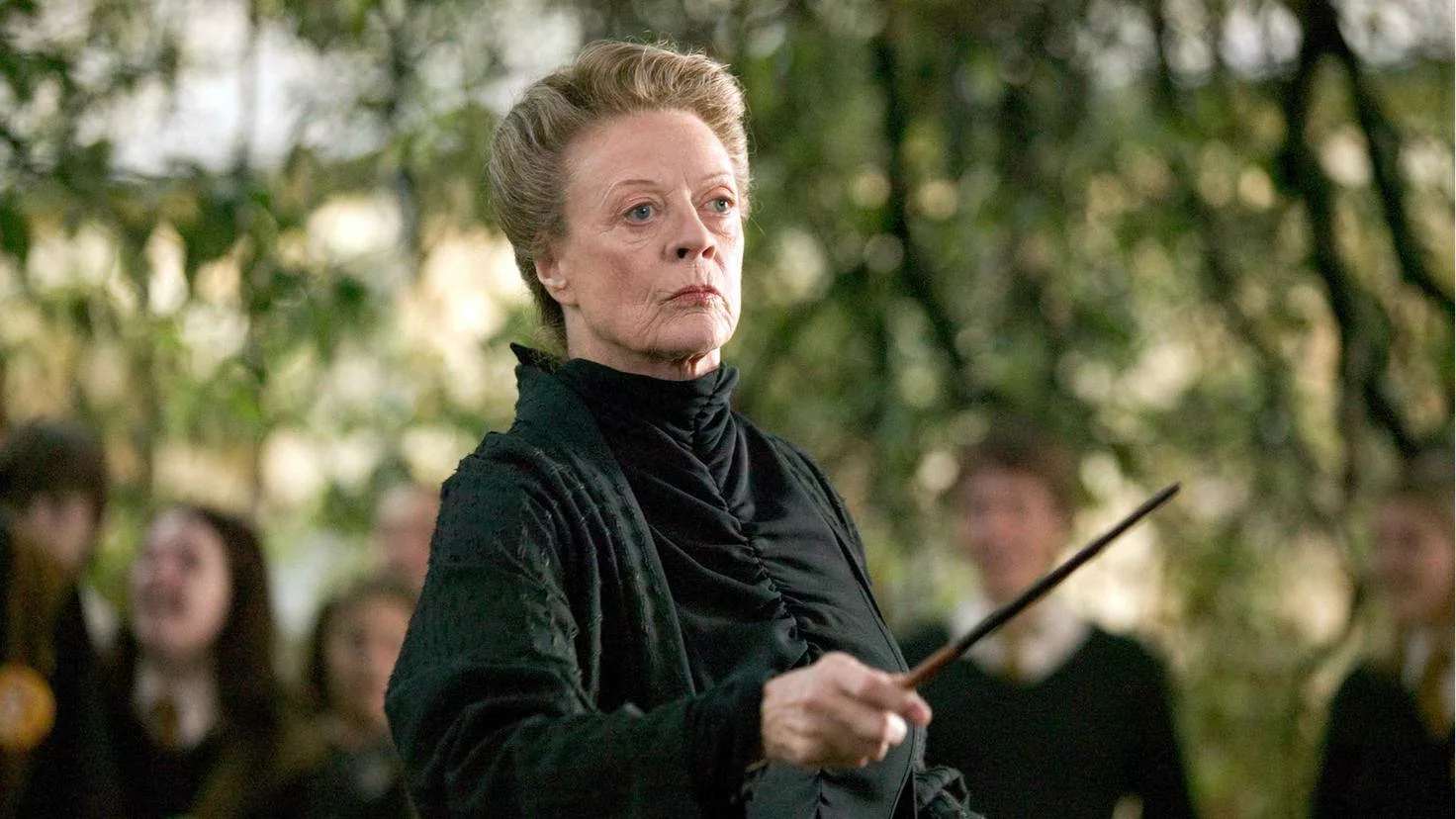 If there's one figure in the realm of the best Harry Potter characters that exudes both discipline and undeniable integrity, it's Minerva McGonagall. As the formidable Transfiguration professor, McGonagall has a sharp eye for mischief, ensuring no student, be it for sneaking prized collectibles or sharing class exit strategies, goes unchecked.
While her exterior might be stern, beneath lies a fiery spirit and a heart full of valor. McGonagall never hesitates to voice her opinions, even in heated debates, making her a beacon of strength in tumultuous times. The Battle of Hogwarts showcased her unparalleled bravery as she took on the menacing Death Eaters, shielding students and colleagues alike.
The aftermath of the war saw her rise to an even grander role as the Headmaster of Hogwarts. This transition felt natural and fitting, given her unwavering commitment to the institution and its students. Truly, Minerva McGonagall is a symbol of resilience and leadership in the Harry Potter series, cementing her place among the very best characters.
George Weasley – The Mirthful Magician with a Heart of Gold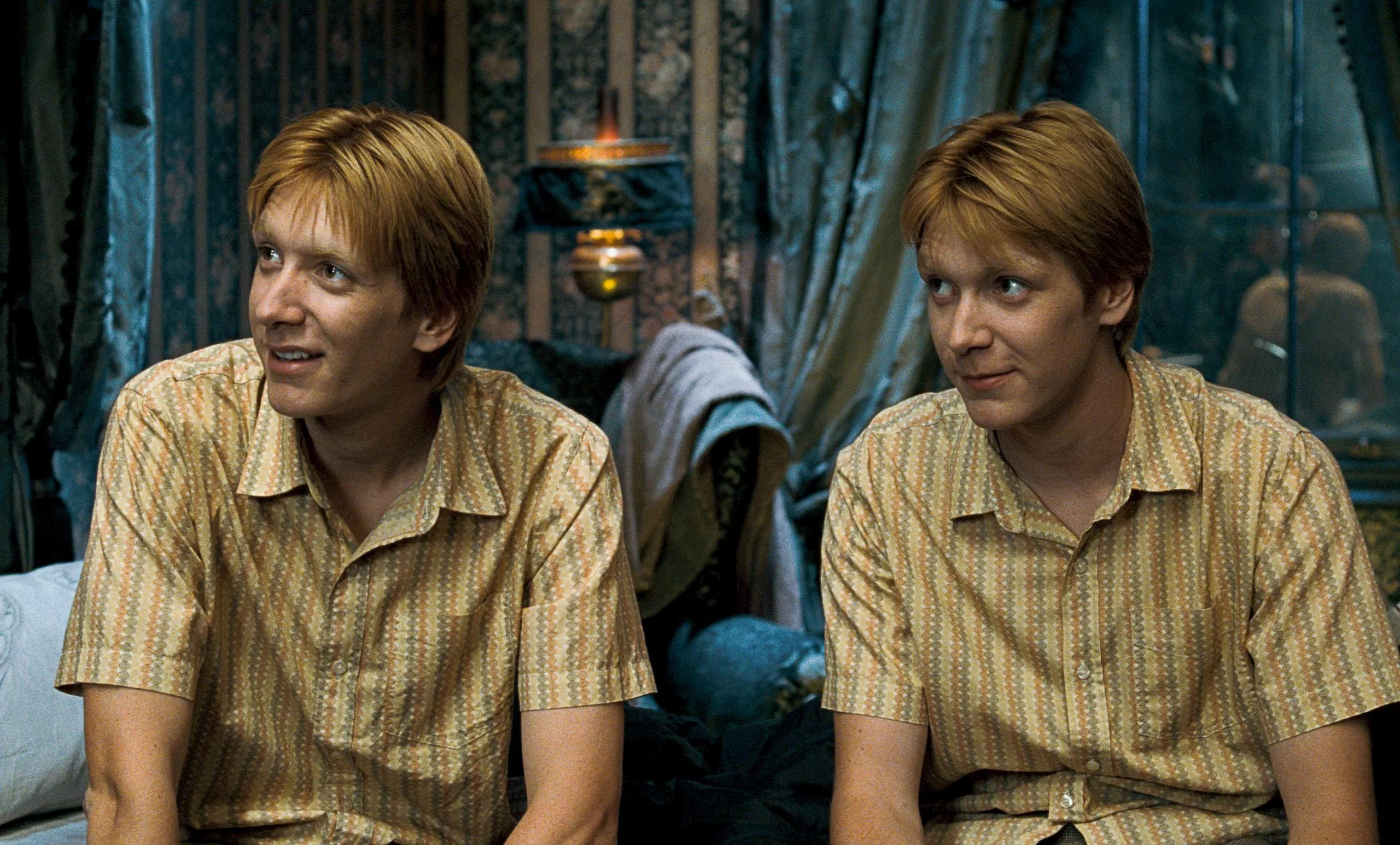 In the mesmerizing world of the best Harry Potter characters, George Weasley stands out with his vibrant spirit and infectious humor. Amid the chaos of the Hogwarts corridors and the uncertainty that our main trio grappled with, George and his twin, Fred, illuminated the scene with their unyielding passion for laughter, pranks, and mischief.
Unlike many of their peers, these vivacious siblings wore their ambition on their sleeves – a blend of entrepreneurial flair and wizardly jest. Born fittingly on April Fool's Day, the twins have often played the knights in shining armor for Harry during many challenging times. Their playful teasing of their younger brother, Ron, only heightened our love for them, showcasing the classic older sibling dynamics we all cherish.
But don't be mistaken; beyond their jests and jokes, the Weasley twins have the courage of lions. Their grand exit from Hogwarts during the reign of Umbridge remains an iconic display of their unyielding spirit against tyranny. Tragically, the courageous soul of Fred would meet a heroic end, reminding us of the heavy price many pay in the fight against darkness.
Gilderoy Lockhart – The Charismatic Pretender in Wizardry's Limelight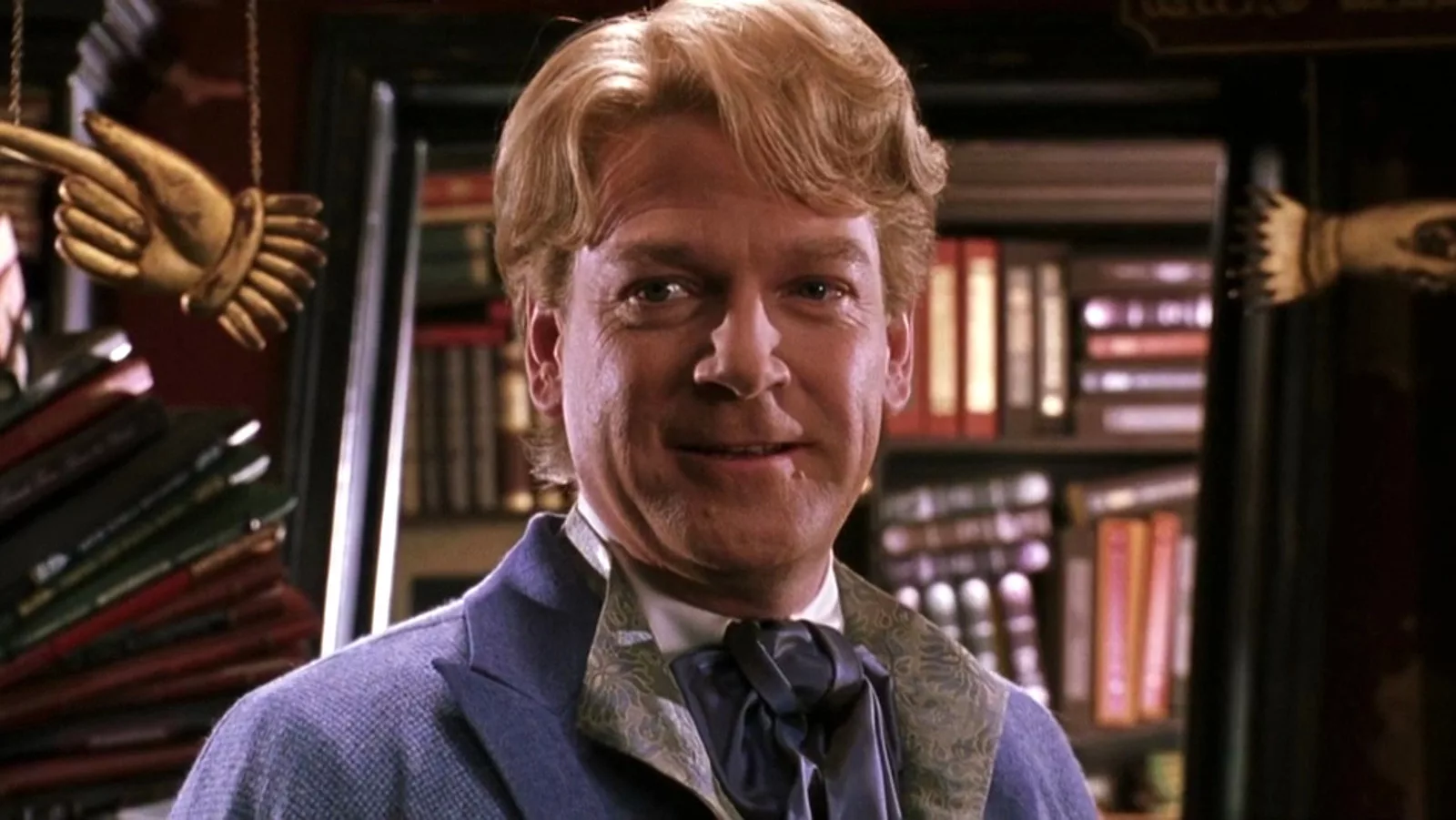 When it comes to listing the best Harry Potter characters, Gilderoy Lockhart is undoubtedly one of the most unforgettable, albeit for different reasons. With his dazzling smile and unmatched charm, Lockhart painted a picture of himself as a wizard of legendary prowess.
But behind the glitz and glamour of his tall tales and bestselling books lay a master manipulator who depended more on memory charms than actual magical expertise. His narcissistic tendencies, paired with a penchant for self-promotion, found an ideal stage when he was appointed the Defense Against the Dark Arts professor at Hogwarts.
Yet, as the days rolled by, his facade began to crack, revealing the bumbling and often clueless wizard beneath. Harry and his close-knit group were quick to uncover the truth behind his grand claims, especially when faced with the looming threat of the Chamber of Secrets. Lockhart's attempt to escape, driven by cowardice, only solidified his place in the series as a wizard whose ego far outstripped his abilities.
Remus Lupin – The Gentle Warrior of Hogwarts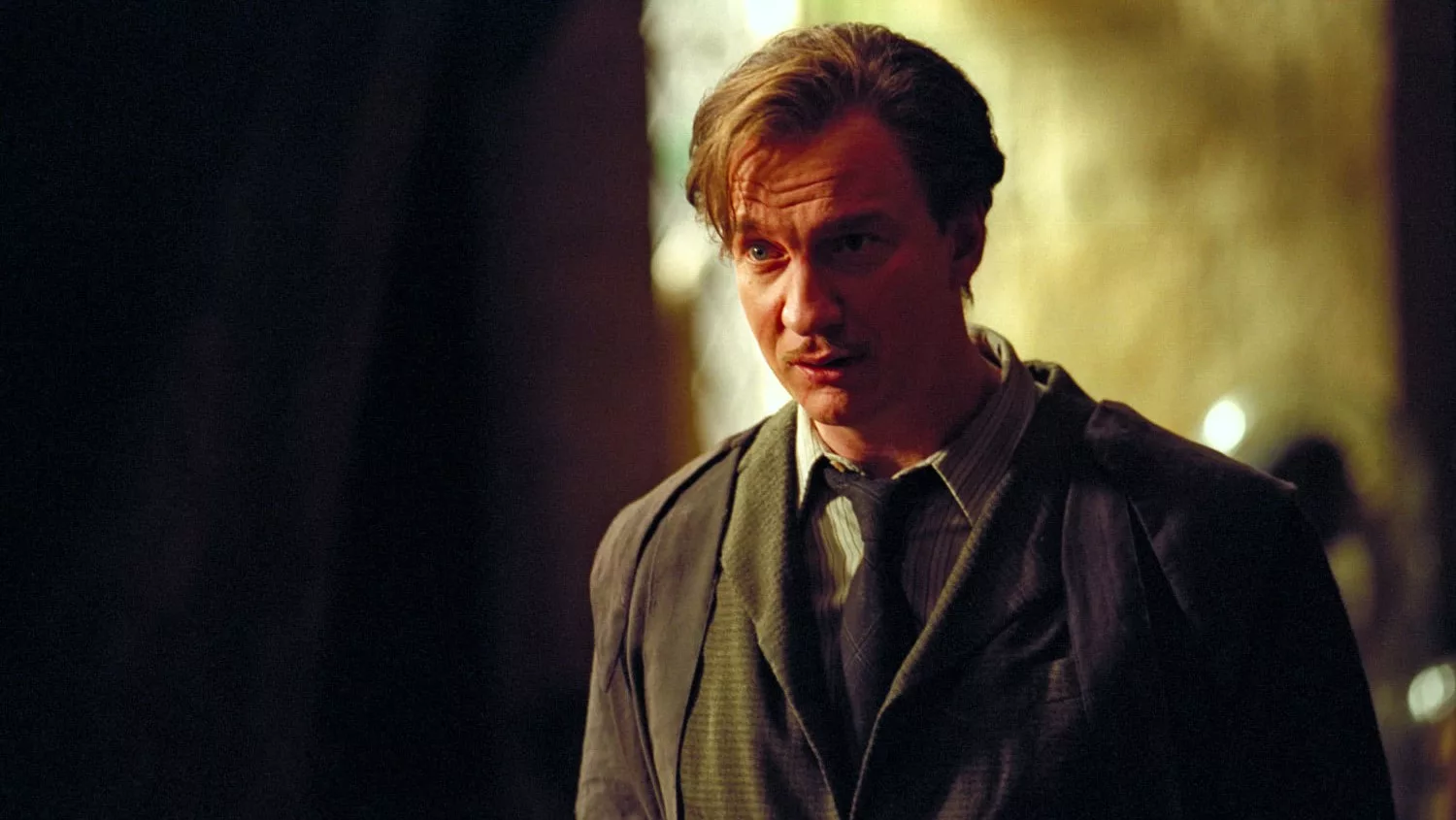 Diving deep into the realm of the best Harry Potter characters, Remus Lupin's story is a blend of triumph and tragedy. Among the myriad Defense Against the Dark Arts professors that graced the classrooms of Hogwarts, Lupin undoubtedly holds a special place. With his slightly unkempt appearance and warmth, he stood as an emblem of strength masked by vulnerabilities.
His life was shadowed by a haunting secret, which often relegated him to the fringes, embracing solitude. Yet, as Harry Potter matured, Lupin became an unwavering pillar of support. He recognized the warrior in Harry, even when the world couldn't see beyond the boy. Unlike Sirius or Harry, who sometimes acted on impulse, Lupin embodied wisdom and restraint.
Throughout the series, fans ardently hoped for his moments of joy, making him one of the most endearing adult figures in the narrative. His story, filled with highs and lows, is a poignant reminder of the battles we all fight.
Alastor "Mad-Eye" Moody – The Battle-Scarred Sentinel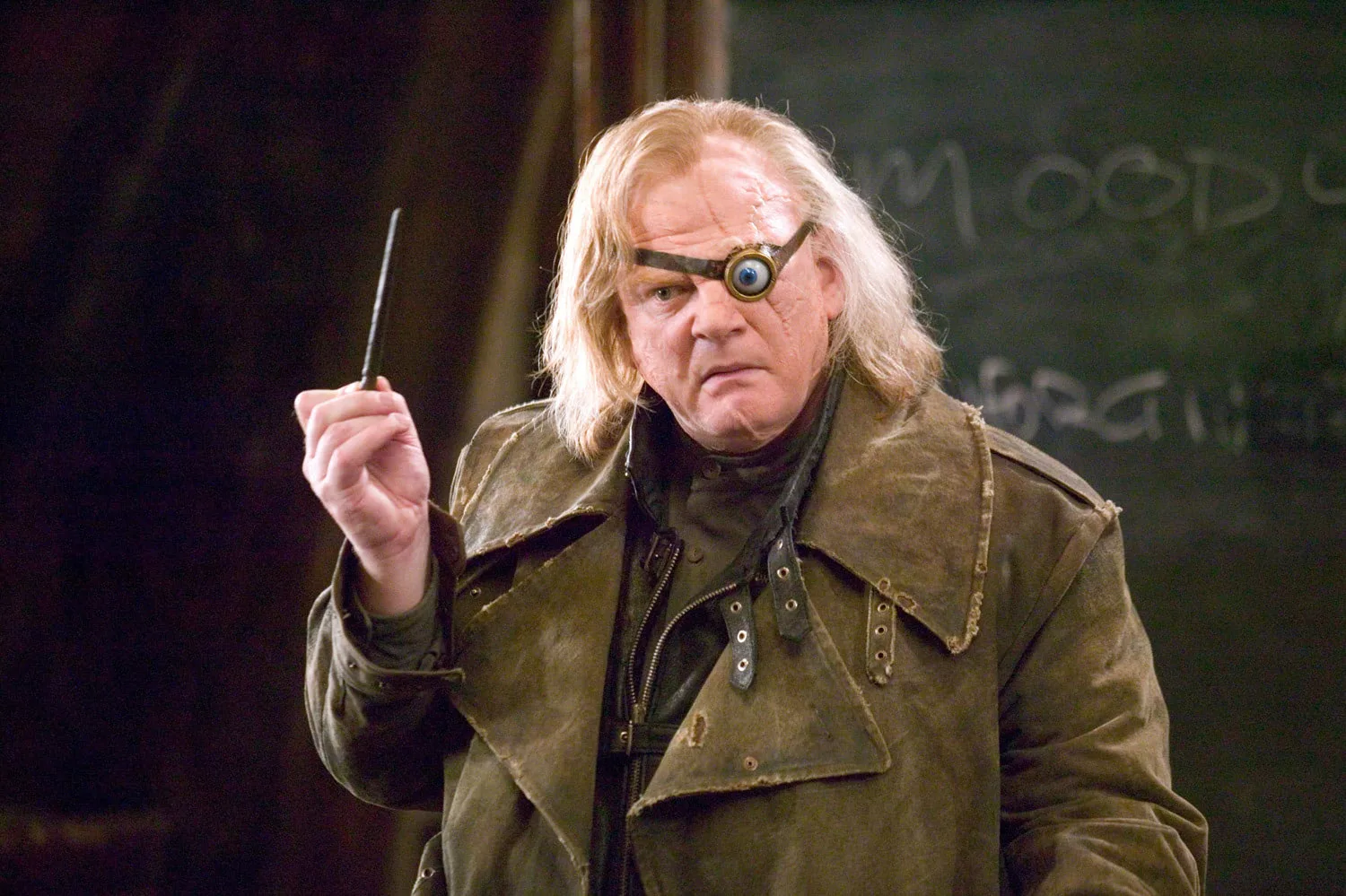 Navigating the labyrinth of the best Harry Potter characters, one cannot overlook the formidable presence of Alastor "Mad-Eye" Moody. Though our inaugural meeting with him was a facade, the real Moody, when revealed, was nothing short of legendary. Featuring prominently in books, films, and even the widely-acclaimed Lego Harry Potter games, his character's essence remains undiluted.
His battle-worn physique, sporting a magical prosthetic leg and an all-seeing magical eye, narrated tales of valor and bravery. This eye, with its ability to pierce through invisibility cloaks and peer into unknown corners, became symbolic of his vigilant nature.
Celebrated as arguably the finest Auror to have ever lived, Moody was steadfast, sometimes bordering on paranoia, but always with just cause. His unexpected demise in the early pages of the Deathly Hallows was a blow to fans worldwide, for losing such an indomitable spirit seemed unfathomable.
Lucius Malfoy – The Eloquent Puppet Master of the Dark Side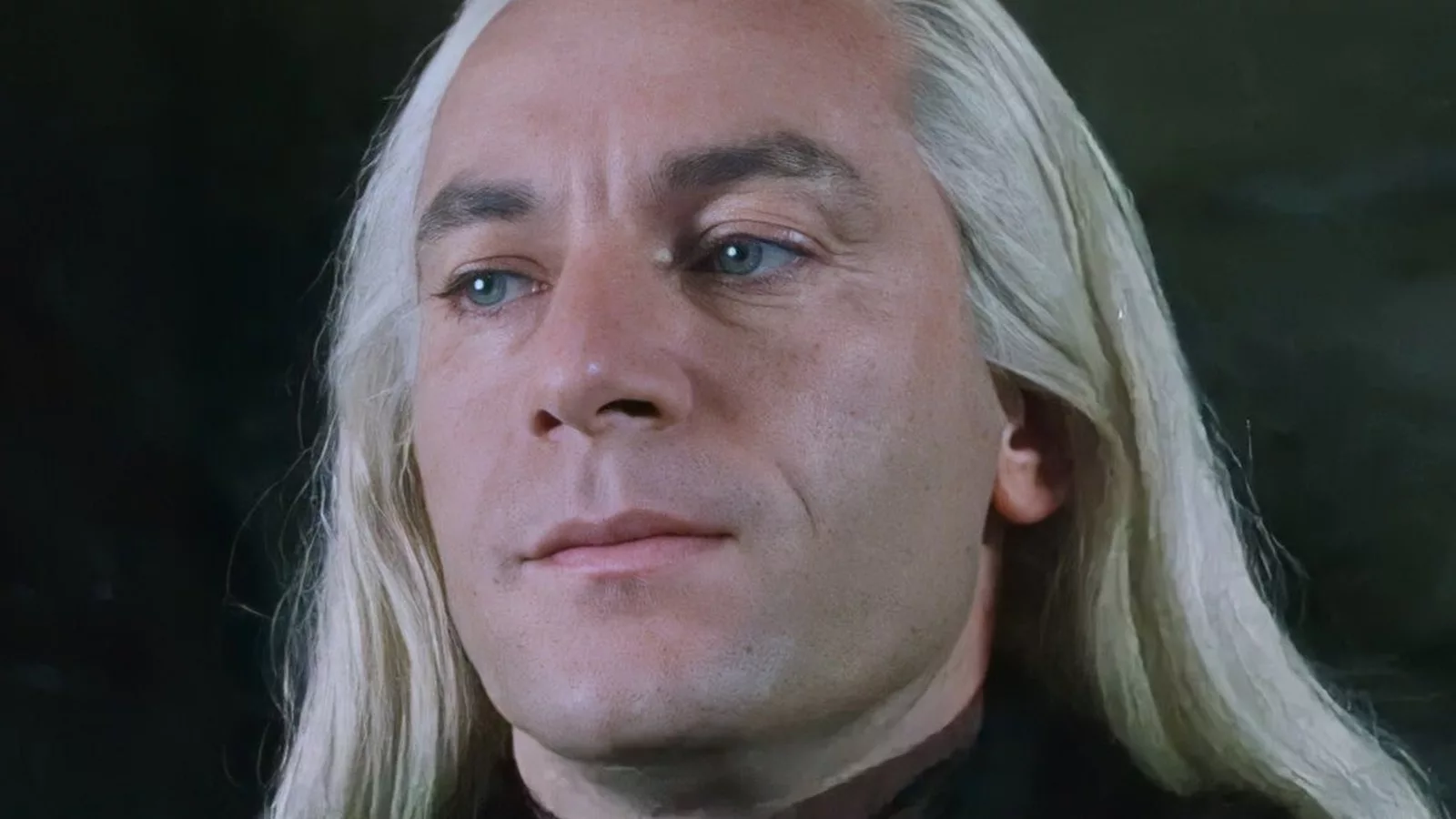 When discussing the best Harry Potter characters, Lucius Malfoy stands out as an emblem of aristocracy mingled with malevolence. The apple doesn't fall far from the tree, as they say, and Draco Malfoy's initial reputation made it crystal clear what kind of man his father was.
Commanding a towering presence in the wizarding community, Lucius draped himself in opulence, all while orchestrating sinister plots. His unflinching allegiance to Voldemort underscores his character's depth. The very foundation of 'The Chamber of Secrets' pivoted on his cunning move when he discreetly inserted Tom Riddle's diary into innocent Ginny Weasley's possessions.
His disdain for the Weasleys and confrontations with Harry reveal a man deeply entrenched in dark convictions. The cinematic portrayal by Jason Isaacs further elevates Lucius, capturing his essence of supreme confidence juxtaposed with the desperation of seeking approval from the Dark Lord. Observing Lucius wrestle with his vulnerabilities in 'The Deathly Hallows Part 1' offers a gripping dimension to this character's journey.
Severus Snape – A Symphony of Shadows and Redemption
Navigating through the annals of the best Harry Potter characters, the enigma that is Severus Snape commands utmost attention. This character's intricate tapestry is enhanced manifold by the remarkable Alan Rickman's portrayal. While many perceive him as a sinuous antagonist, Snape's trajectory unfolds as a tale of pain, love, and eventual redemption.
The sheer mention of "always" resonates with countless fans, eliciting a cascade of emotions. Unlike the more overt villains, Snape embodies the storytelling finesse that J.K. Rowling is celebrated for. Treading delicately between darkness and light, his allegiances remain ambiguous until the very end. The character challenges us, enthralls us, and leaves us in profound contemplation.
Alan Rickman's portrayal immortalizes Snape, reminding us of the depths of human emotions and the shades of grey that each soul harbors. In the annals of fiction, Snape's legacy will forever be cherished, or to echo the sentiment, "always."
Lord Voldemort – The Enigmatic Emblem of Darkness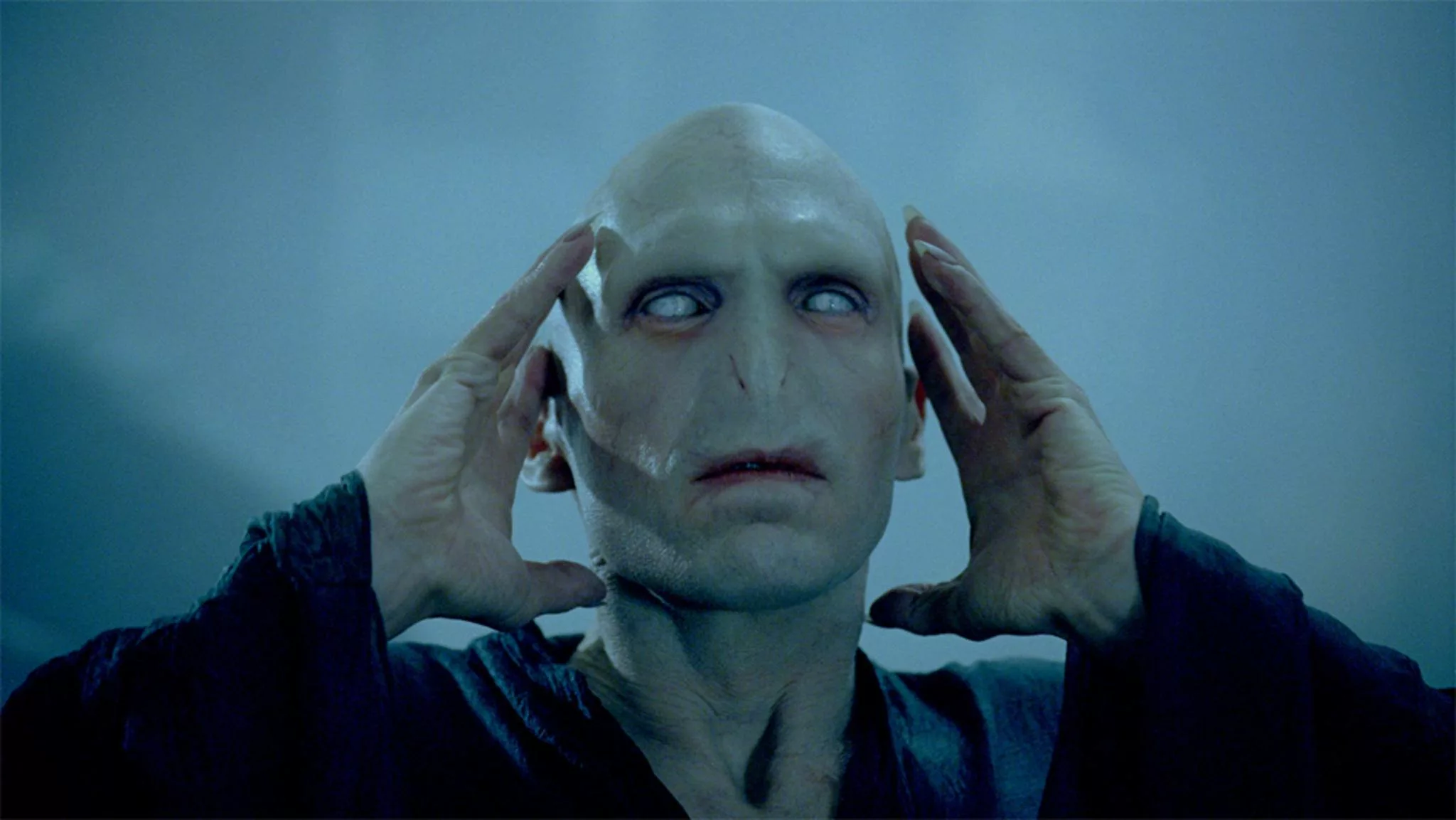 When delving into the list of the best Harry Potter characters, Lord Voldemort emerges as an embodiment of relentless malevolence. Not all antagonists require layers of ambiguity; some capture the audience's imagination with their unmistakable darkness. Ralph Fiennes' portrayal of Voldemort, making his grand entry during the eerie ritual in "Harry Potter and the Goblet of Fire," is both chilling and captivating.
Fiennes' dedication to the role saw him embrace every contour of Voldemort's wickedness, from his sinister voice to his haunting laughter, making these quirks iconic in their own right. The potency of his performance accentuates the mythical aura surrounding "He Who Must Not Be Named," leaving an indelible mark on the franchise. Even if the movies took some liberties with Voldemort's demise, it takes nothing away from the sheer magnitude of Fiennes' interpretation of this character.
Newt Scamander – The Gentle Explorer of the Magical Realm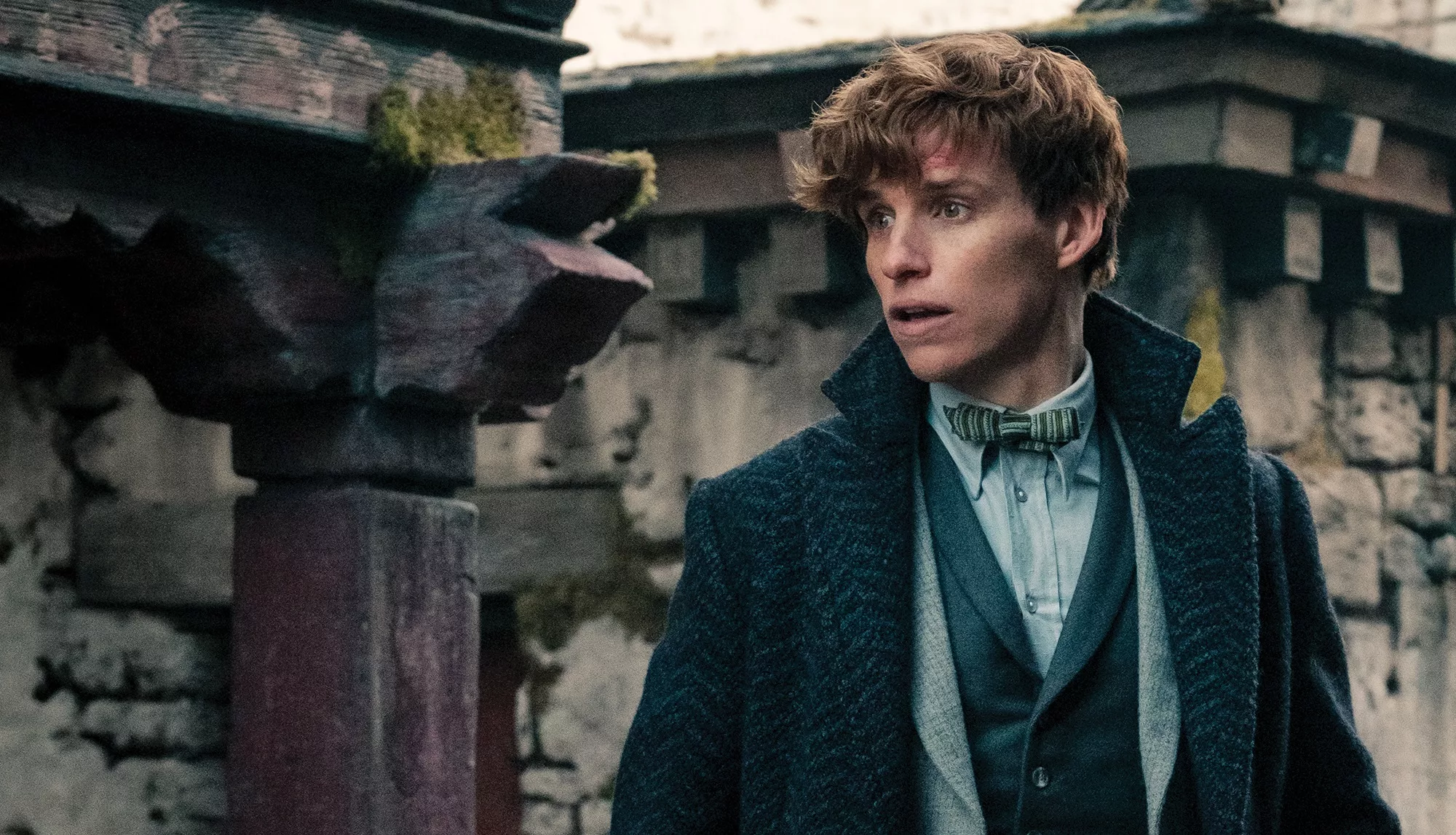 Venturing beyond the corridors of Hogwarts, the Harry Potter universe introduces us to Newt Scamander, a character distinct from the classic wizarding heroes we've known. Newt is a refreshing departure, echoing elements of Hermione's intellect but with a heart utterly dedicated to the magical creatures around him.
Through the "Fantastic Beasts" series, he has become our compass, navigating the enchanting expanse of the magical fauna. While the initial films could delve deeper into Newt's essence, beyond being an agent of Dumbledore, there's much anticipation for his evolution in the upcoming sequels. Newt is not just a new face but an invitation to explore uncharted territories in this magical universe. His potential is vast, and we await the chapters that will further illuminate his character's depth and nuances.
Albus Severus Potter – The Echo of a Legacy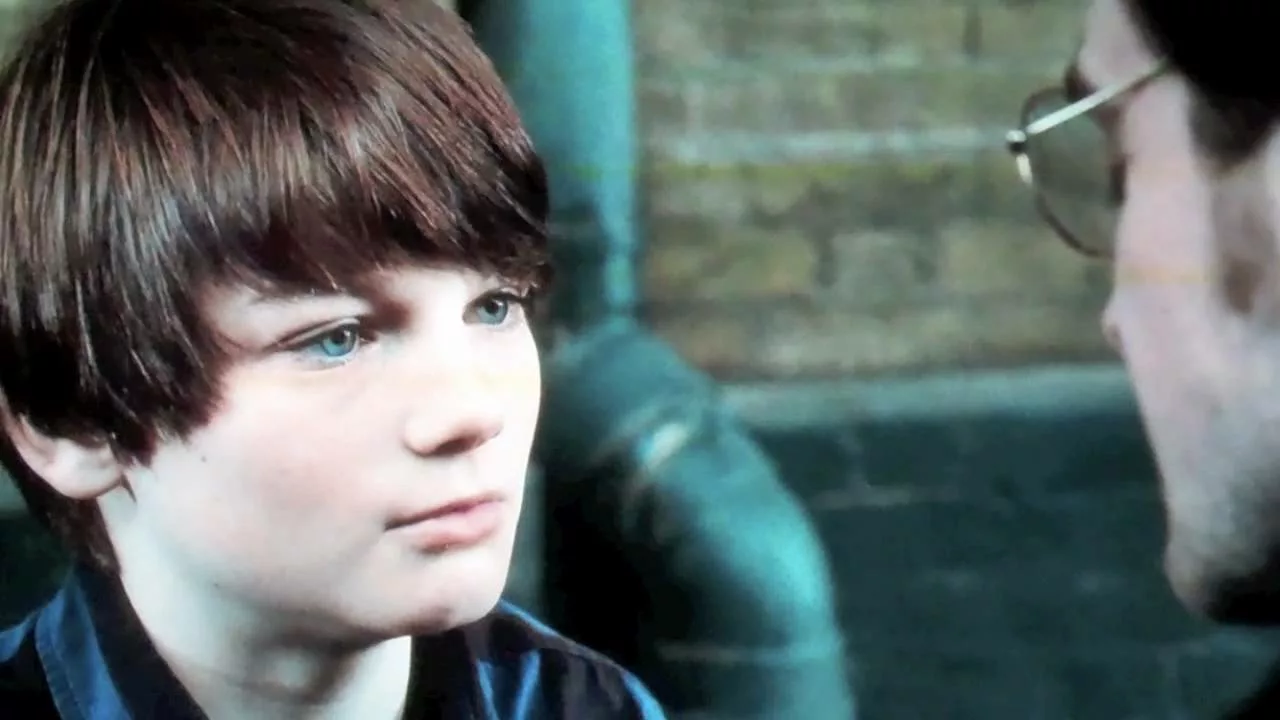 As the progeny of Harry Potter and Ginny Weasley, Albus Severus Potter carries not just the weight of his lineage but also the honor of being christened after two of the most impactful wizards in Harry's life: Dumbledore and Snape. When he began his journey at Hogwarts, many might've expected him to wear the crimson and gold of Gryffindor.
Yet, life had another plan, leading him to the serpent's den, Slytherin, where he fostered an unlikely bond with Scorpius Malfoy. This unexpected friendship is a testament to the evolving landscape of the wizarding world. Navigating the shadows of his father's legendary tale, Albus craves to etch his own narrative, untethered by the past.
Though his journey is mostly unfurled in "Harry Potter and the Cursed Child," a play scribed by J.K. Rowling, Albus Severus has carved a special place among the best Harry Potter characters. The anticipation bubbles among fans, hoping to see this intriguing character grace the silver screen.
Gellert Grindelwald – The Storm Before the Darker Storm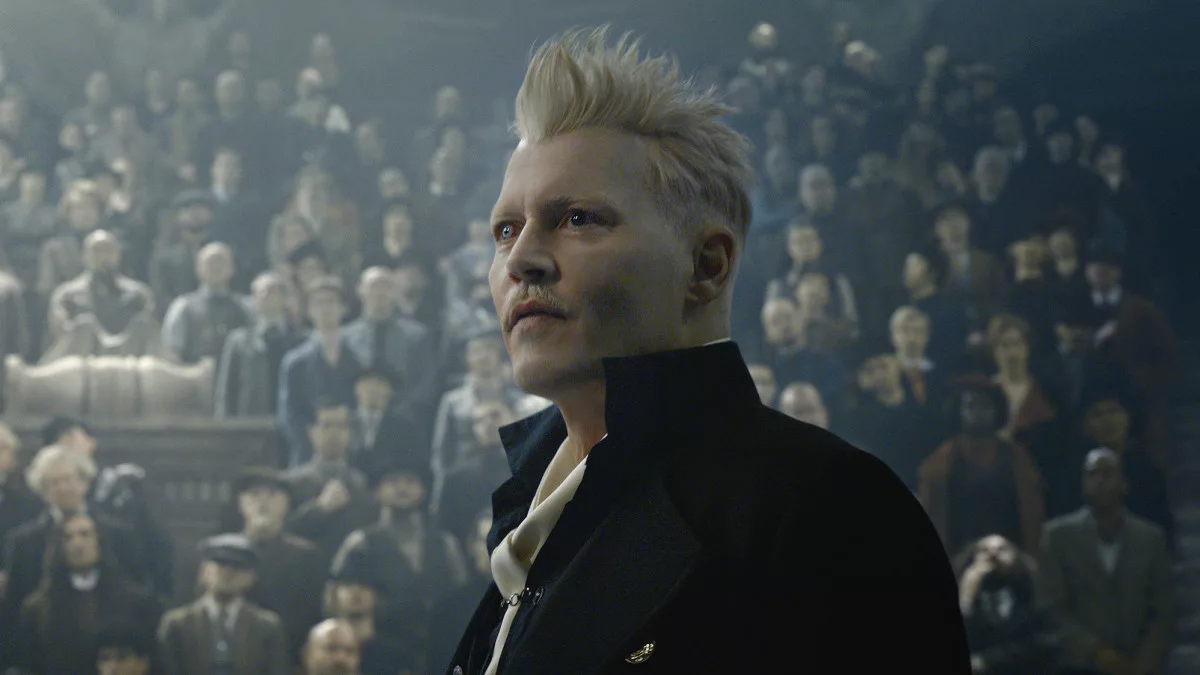 Before Lord Voldemort's name struck terror in every wizard's heart, it was Gellert Grindelwald who held the title of the most daunting dark wizard. His fleeting yet impactful encounter in the core Harry Potter series set the tone, managing to stand defiant even against Voldemort. However, it's within the canvas of the "Fantastic Beasts" films where Grindelwald's dark tapestry truly unfolds.
The series unearths the depths of Grindelwald's malevolent reign during the 20th Century, highlighting his tumultuous bond with Albus Dumbledore – once a confidant, later an adversary. Grindelwald's prowess as a villain is further amplified when he masquerades under another identity, only to unveil himself when the time is ripe. His crafty nature and profound impact on the wizarding world undeniably make him one of the best Harry Potter characters, casting a shadow that looms large over the magical realm.
Ginny Weasley – The Fiery Beacon of the Weasleys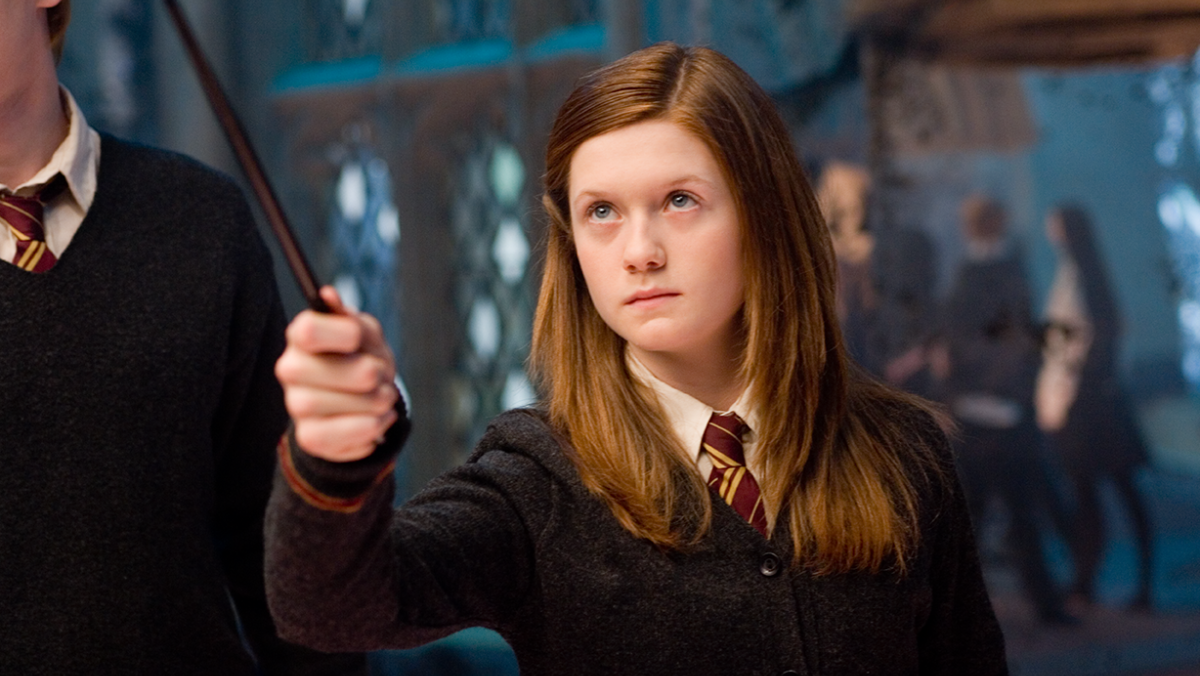 Ginny Weasley, the youngest torchbearer of the Weasley clan and its sole female member, undeniably earns her spot among the best Harry Potter characters. Introduced as a starry-eyed first-year smitten with Harry, she unknowingly finds herself ensnared by Tom Riddle's diary. Yet, this young girl's journey is nothing short of remarkable. From those initial impressions, Ginny undergoes a metamorphosis, emerging as a formidable force within Dumbledore's Army.
Her dexterity in both spellcasting and on the Quidditch pitch showcases her diverse talents. Not only does she dazzle in the sky as a brilliant Quidditch player, but she also carves out a niche for herself post the Second Wizarding War by donning the hat of a sports editor for the Daily Prophet. Ginny's resilience, bravery, and vivacity are magnetic. It's hardly a surprise that Harry, witnessing her indomitable spirit, finds himself irresistibly drawn to her.
Neville Longbottom – From Hesitation to Heroism
Starting as the unsuspecting underdog of Hogwarts, Neville Longbottom's journey is a heartfelt tale of transformation. In the beginning, this endearing character, with his frequent magical misfires, had many whispering about his apparent lack of wizarding prowess. Some even doubted if he possessed any magical ability at all.
Yes, he was affable, but who would have thought that this seemingly bumbling young wizard would evolve into a symbol of courage? Neville's turning point can be traced back to his steadfast allegiance with Dumbledore's Army. As he trains and grows, his latent bravery begins to shine. A defining moment arrives when he confronts Bellatrix Lestrange, the malevolent witch responsible for the harrowing fate of his parents.
This confrontation heralds Neville's ascent into true heroism, culminating in his undaunted stand during the epic Battle of Hogwarts. His arc, from a timid youngster to a valiant warrior, solidifies his position as one of the best Harry Potter characters.
Sirius Black – A Tale of Undying Loyalty and Redemption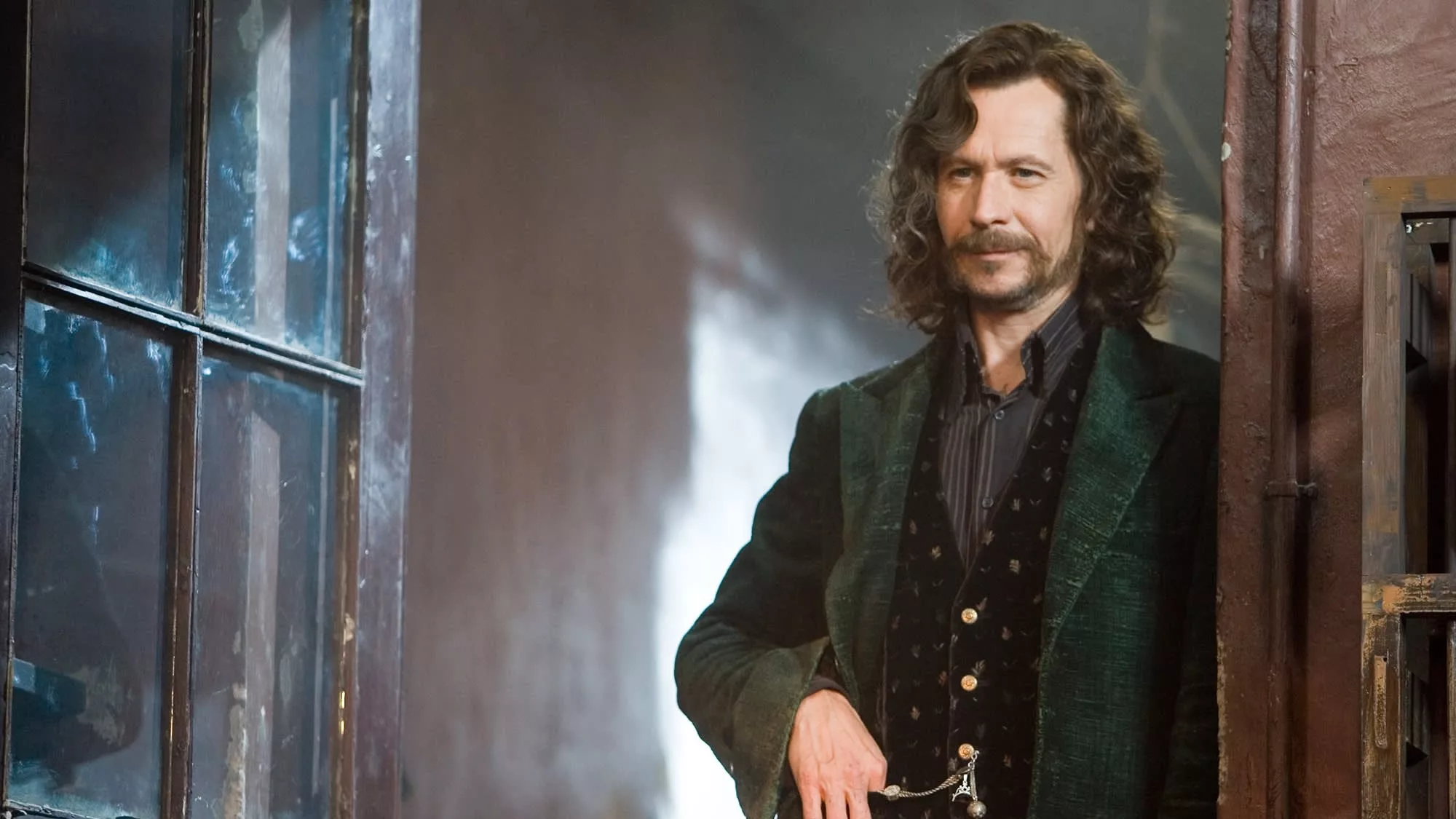 Sirius Black, introduced in the Prisoner of Azkaban, initially appears to be an ominous villain. Yet, as layers of his character unfurl, we discover a deeply loyal man who suffered grave injustices. Not only was Sirius one of James Potter's closest confidantes, but he also became Harry's godfather, symbolizing the continuation of an unbreakable bond between the Potters and the Blacks.
Wrongfully accused and thrown into the wretched depths of Azkaban, Sirius's resilience led him to achieve the impossible: an escape from the unyielding prison. His indomitable spirit, combined with his dedication to safeguard Harry, made him an invaluable member of the revived Order of the Phoenix. Gary Oldman's compelling portrayal breathed life into Sirius, blending bravery with a touch of roguish charm.
This character's depth and Oldman's brilliant performance have even influenced the Fantastic Beasts cast, leading them to hail Sirius as a standout among the best Harry Potter characters. While Sirius's tragic demise at the hands of Bellatrix in the Order of the Phoenix left an indelible mark on fans' hearts, his legacy as one of the series' most beloved characters remains untarnished.
Dolores Umbridge – The Sinister Tyranny Beneath the Pink Facade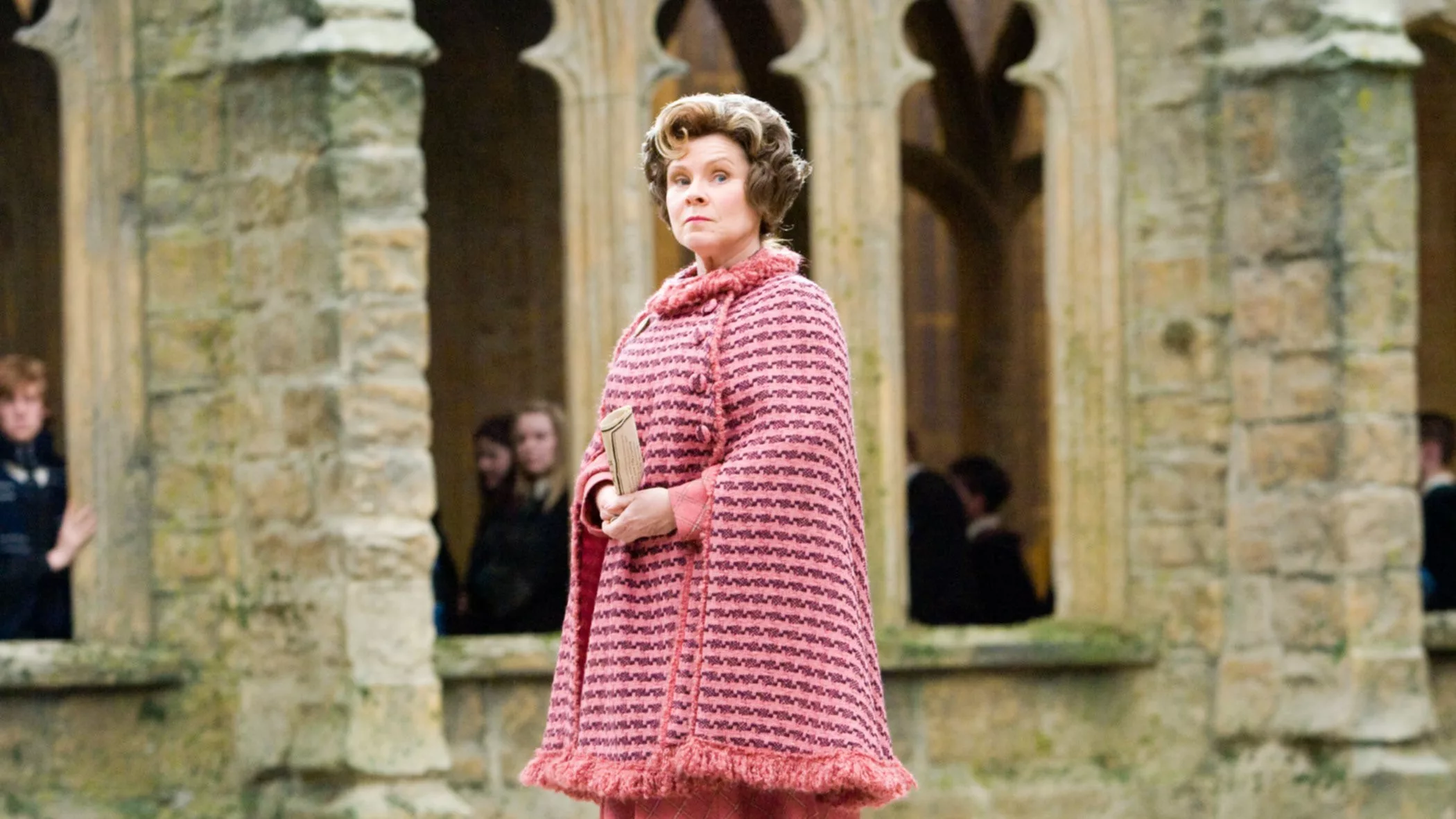 While Voldemort reigns supreme as the arch-nemesis in the Potter narrative, the insidious wickedness of Dolores Umbridge stands out in its own disturbing light. While the written word paints her as a despicable antagonist, Imelda Staunton's portrayal amplifies the character's malevolence to spine-chilling levels. Umbridge exemplifies a more relatable kind of evil: that of a corrupt official misusing her authority.
Through the Potter series, there's an underlying wariness towards the political machinery, and Umbridge epitomizes this sentiment. Staunton, with director David Yates, juxtaposes Umbridge's overly saccharine demeanor, complete with her penchant for an overwhelming shade of pink, against her deeply twisted psyche. Unlike Voldemort, who has a grand vision, Umbridge appears to relish cruelty for its own sake. Her innate sadism, masked by a veneer of bureaucratic propriety, establishes her as one of the best Harry Potter characters, representing a uniquely horrifying brand of villainy.
Albus Dumbledore – The Beacon of Hope in a Darkening World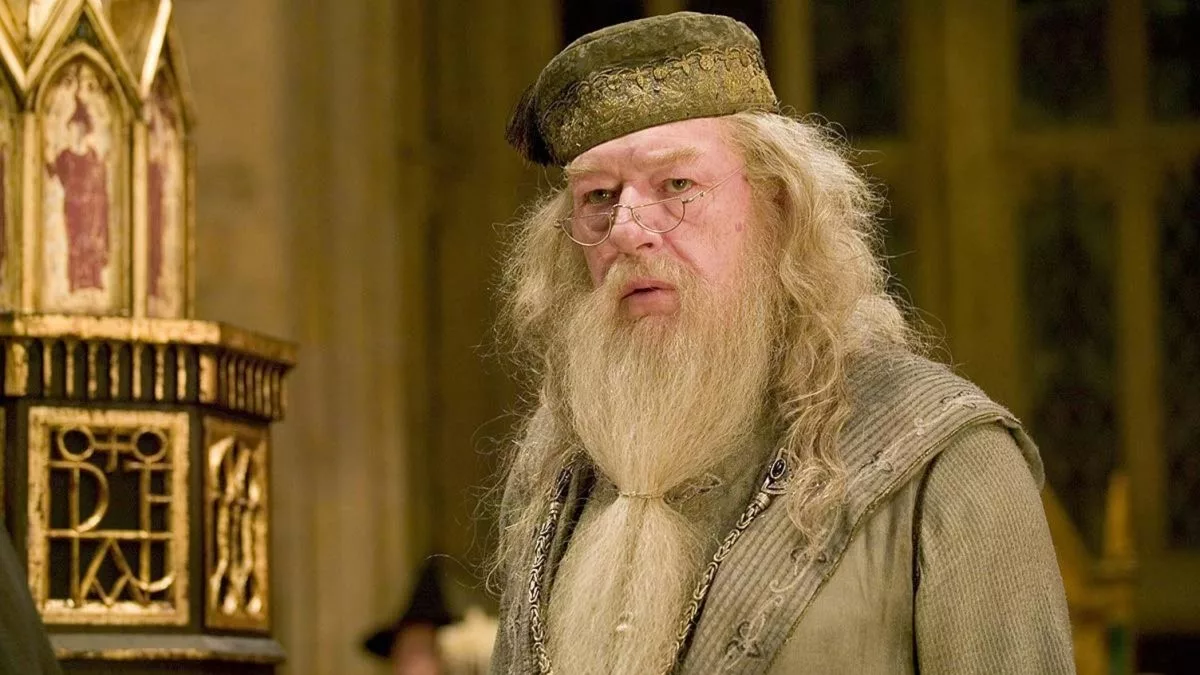 Dumbledore, with his twinkling eyes and unparalleled wisdom, has cemented his place among the best Harry Potter characters. Often seen as Harry's unwavering pillar of support, fans were drawn to his gentle guidance and profound understanding. While Dumbledore's history with the enigmatic dark wizard, Grindelwald, hinted at a more complicated past, his commitment to fighting darkness was undeniable.
Recognized as one of the most outstanding headmasters Hogwarts ever saw, it was his strategic brilliance that led to the inception of the original Order of the Phoenix. His fierce stand against Voldemort was legendary, and the Dark Lord's apprehension towards him, primarily due to Dumbledore's possession of the Elder Wand, spoke volumes of his prowess.
Despite his planned demise, Dumbledore's legacy and intricate strategies played a pivotal role in Voldemort's ultimate downfall. Bearing a resemblance to iconic characters like Gandalf, Dumbledore's depth and rich backstory make him an unforgettable figure for fans and enthusiasts of the series.
Rubeus Hagrid – The Gentle Giant with an Endearing Heart
If one were to search for the most heartwarming presence in the Harry Potter universe, Hagrid would undoubtedly top the list. This affable half-giant, with his towering stature, is a gentle soul whose immense love for all things magical is infectious.
Entrusted with the pivotal role of unveiling the magical realm to a young Harry, Hagrid swiftly transitions from being a mere introduction to becoming one of Harry's closest confidantes. Serving diligently as the groundskeeper at Hogwarts, Hagrid's rustic hut became a cozy haven for Harry and his companions. His passion for magical creatures saw him take up the mantle of the Care of Magical Creatures professor, a role he embodied with unparalleled enthusiasm.
From nurturing the majestic Hippogriff to revealing the mysteries of The Forbidden Forest, Hagrid's adventures have etched a special place in fans' hearts. It's heartwarming to note that years after the wars, Hagrid's legacy continued as he warmly welcomed Harry's son, Albus Severus, rekindling the beautiful bond he once shared with Harry.
Ron Weasley – The Loyal Heart of Friendship in the Magical Realm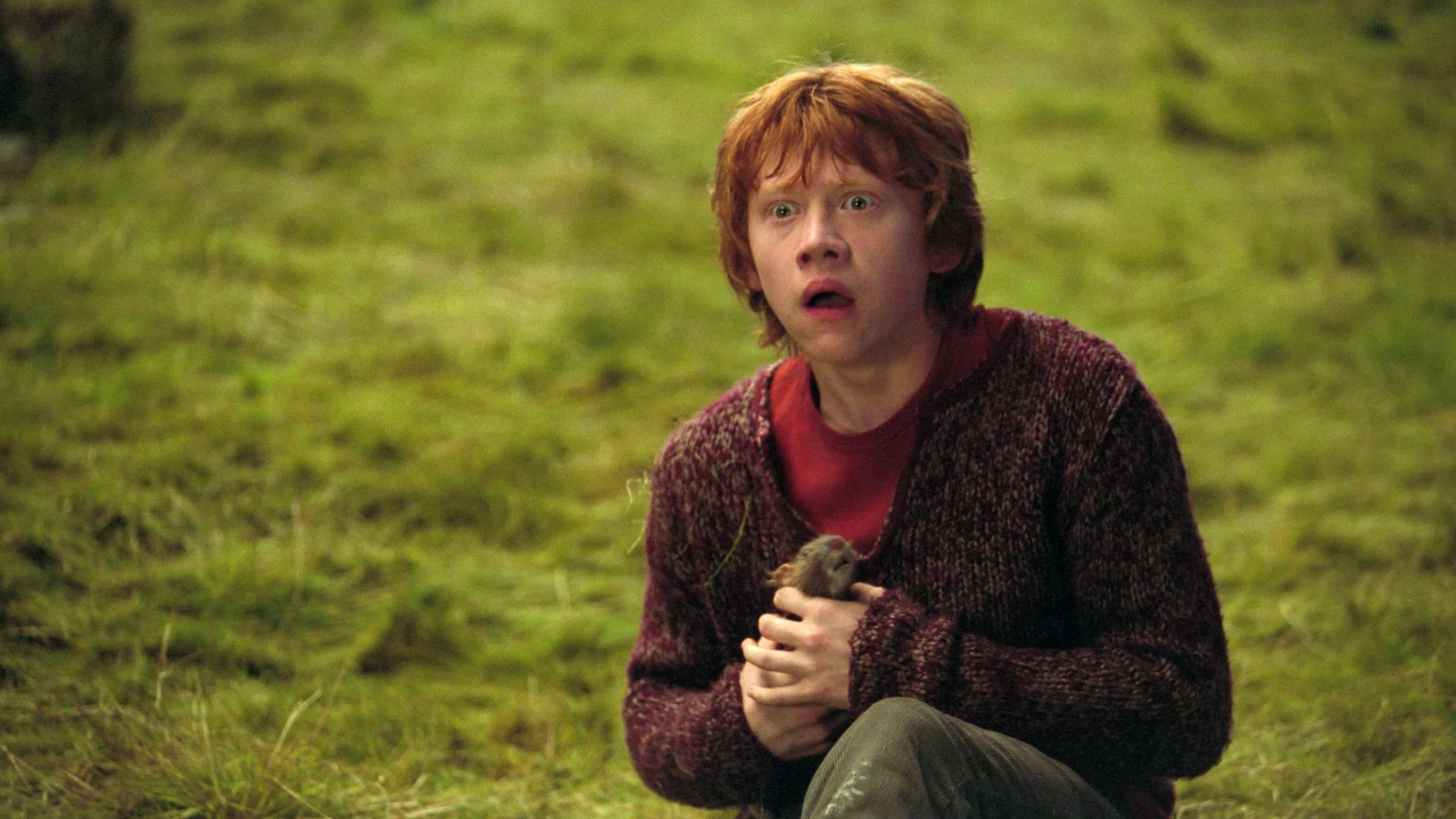 Meet Ron Weasley, one of the pivotal figures standing tall amidst the best Harry Potter characters. Far from being just the trusty sidekick to the series' protagonist, Harry Potter, Ron is a force to reckon with on his own. With a unique blend of wit and charm, Ron instantly captures the heart of every reader and viewer. While he may not possess the sheer magical prowess of Harry or the intellectual brilliance of Hermione, his undying loyalty and relentless spirit fill those gaps.
From bravely venturing into the eerie Forbidden Forest despite his crippling fear of spiders to standing strong against dark forces, Ron exemplifies the very essence of courage. Over the series, his growth is evident—from a young, unsure Gryffindor to a Quidditch star and co-founder of the daring student initiative, Dumbledore's Army.
His roller-coaster relationship with Hermione adds depth and passion to the narrative, making their union one of the series' most anticipated moments. Indeed, his temporary departure in the Deathly Hallows was a heart-wrenching twist, but his triumphant return, facing his darkest fears head-on, only further solidified his place as a true Gryffindor legend.
Hermione Granger – The Unsung Heroine of the Magical World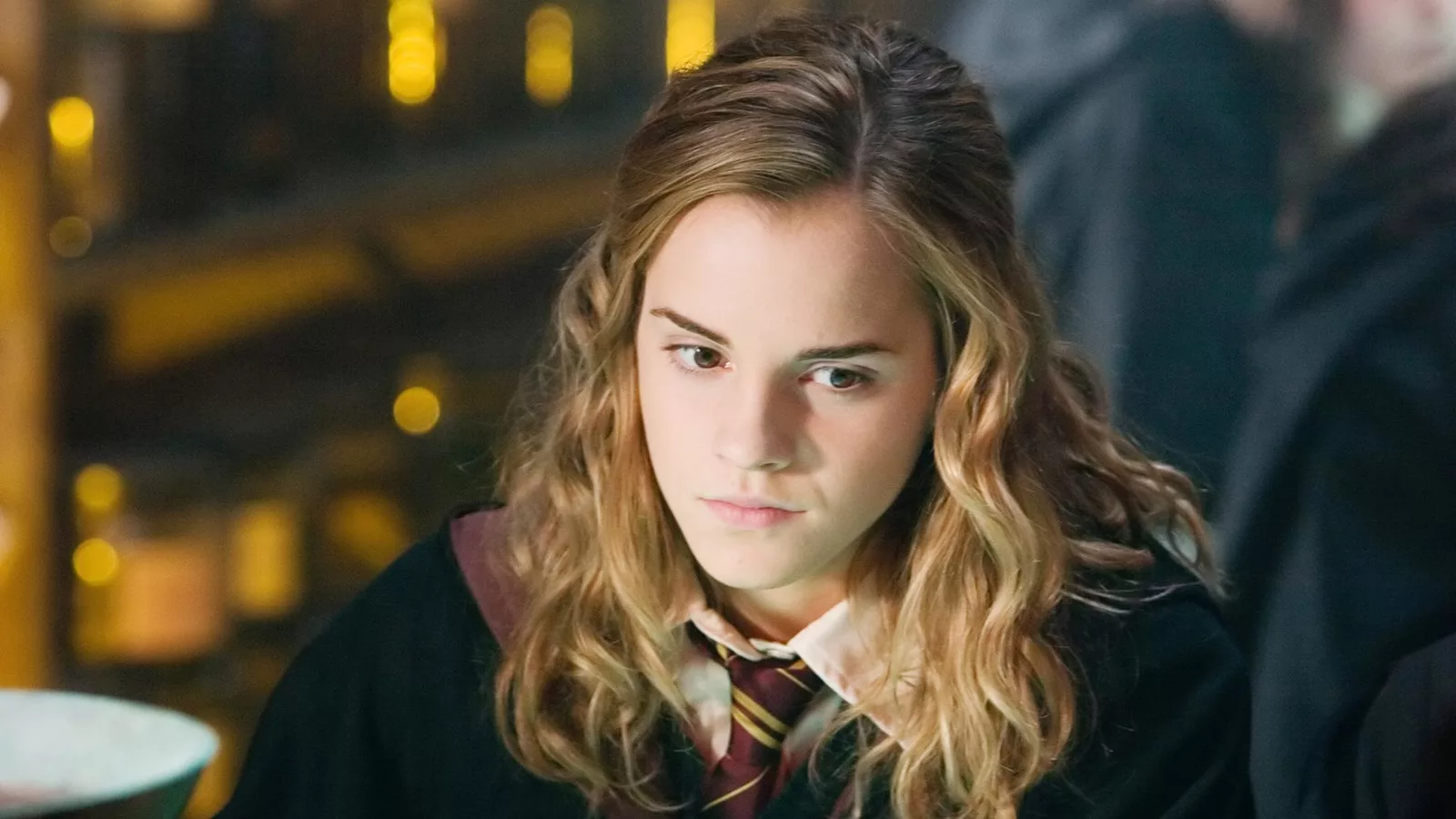 Hermione Granger is a name that resonates with brilliance, diligence, and unparalleled loyalty—attributes that make her undeniably one of the best Harry Potter characters. As the pivotal member of the famed trio, Hermione is the bedrock that steadies the group. When Harry falters and Ron struggles, Hermione remains resolute, ensuring the task at hand is accomplished.
Emma Watson's portrayal of this dynamic character only elevated her status, bringing a depth and maturity that deepened as the series progressed. In the beginning, Hermione was the archetypical bright student, but as the narrative unfurled, her complexities became evident.
One of the most heart-wrenching moments in the franchise is when she decides to alter her parents' memories to shield them from harm—an act that speaks volumes about her bravery and selflessness. Both in the pages and on screen, Hermione's intelligence, combined with her emotional strength, makes her a beacon of hope and undoubtedly the series' most phenomenal character.
Harry Potter – The Heart and Soul of the Magical Universe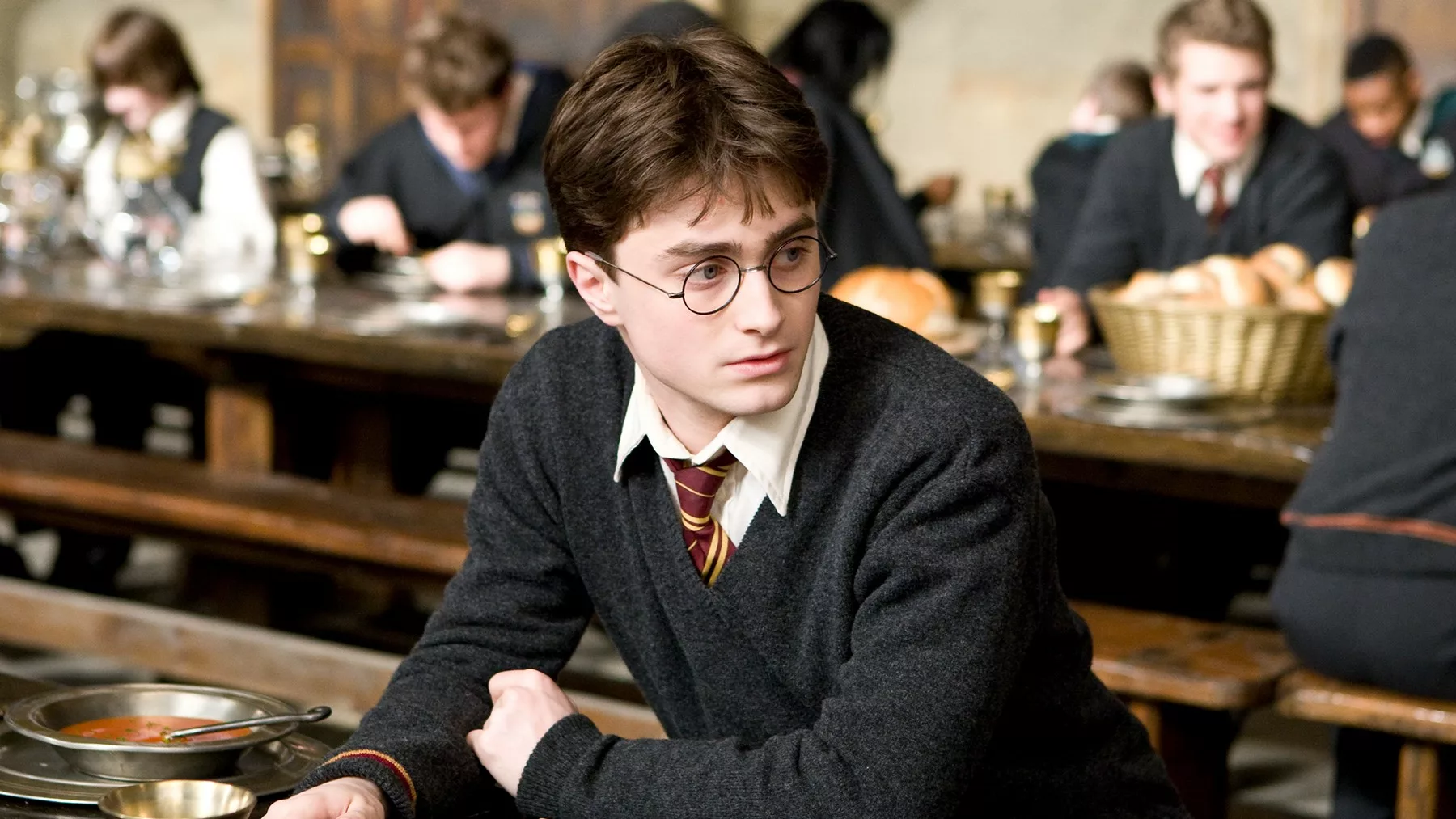 The very name Harry Potter, one of the most iconic in literary history, naturally stands out when discussing the best Harry Potter characters. But what is it about this young wizard that has enchanted audiences worldwide? At his core, Harry's story is one that many can resonate with. A young boy, oppressed by misfortune, discovers he's destined for something far greater than he could ever have imagined. This revelation pulls him out of his mundane existence into the heart of a magical universe teeming with wonder and peril.
His tale is one of heroism, peppered with relatable struggles that mirror our own. From the tragic loss of his parents at the hands of the malevolent Lord Voldemort to the consistent challenges he faces, Harry embodies the quintessential underdog. Audiences have traveled alongside him, sharing in his joys, sorrows, and growth from an innocent child to a seasoned wizard battling the embodiment of evil.
It's not just the epic confrontations that make Harry endearing but also the smaller moments—the formation of unbreakable bonds with friends like Ron and Hermione, the guidance from mentors like Dumbledore and Hagrid, and the warmth of the Weasley family embracing him as one of their own.
However, the brilliance of J.K. Rowling's character lies in his imperfections. Harry isn't a flawless hero; he's riddled with insecurities, occasionally succumbs to anger, and sometimes alienates those closest to him. Yet, it's these very flaws that make him genuine and relatable. To be hailed as "The Chosen One" while simultaneously grappling with fame's pressures, merely for surviving a murderous assault, is an overwhelming responsibility. But Harry, with his unwavering spirit, faces these trials head-on, making sacrifices and pushing through immense grief.
In essence, Harry Potter, while living in a realm of spells and enchantments, represents the human spirit's resilience and the age-old battle of light against darkness. This young wizard's journey, full of love, loss, and courage, solidifies his spot not just in the magical world but also in the annals of timeless literature.