What if the same dead body appeared in the exact same location across four vastly different time periods spanning over 150 years? That intriguing hook is the foundation of Netflix's genre-bending new series Bodies, an adaptation of the graphic novel by the late Si Spencer. Centered around a mysterious corpse that turns up in London in 2023, 1941, 1890 and 2053, Bodies follows the four detectives trying to solve the seemingly impossible case.
This ambitious limited series aims to weave together police procedural, sci-fi thrills, dystopian future, and period drama into one mind-twisting story. With such a complex premise involving quantum physics, time travel paradoxes, and interconnected mysteries across centuries, Bodies sets itself a high bar to stick the landing.
Over 8 episodes, we follow present-day DS Shahara Hasan, WWII-era DS Charles Whiteman, Victorian-age DI Edmund Hillinghead, and future DC Iris Maplewood as they all become entangled in the same uncanny investigation. The show utilizes inventive editing, split screens, and deft direction to hop between timelines, steadily revealing the perplexing links between the detectives' cases.
In this comprehensive review, we'll examine the knotty storytelling, ensemble cast, production values, and directorial vision that bring Bodies' graphic novel source material to life. Does this time-jumping murder mystery weave together a satisfying tale full of rewarding payoffs? Or does it collapse under the weight of its own dizzying ambitions? By evaluating the highs and lows, we'll assess whether Bodies can stick the landing on its intricately crafted web of mysteries.
Hopping Between Centuries: The Complex Plot of Bodies Spans Over 150 Years
At the heart of Bodies lies its central head-spinning premise – the same naked corpse with a strange marking keeps turning up in the exact same London alley across four drastically different time periods. In the present-day timeline, DS Shahara Hasan discovers the victim while policing a volatile far-right rally in 2023. Nearly a century earlier in 1941, DS Charles Whiteman stumbles upon the body during the tumult of the London Blitz. Going back even further to 1890, DI Edmund Hillinghead is on the case in Victorian era Whitechapel. And jumping forward to 2053, DC Iris Maplewood finds the body in a high-tech dystopian future.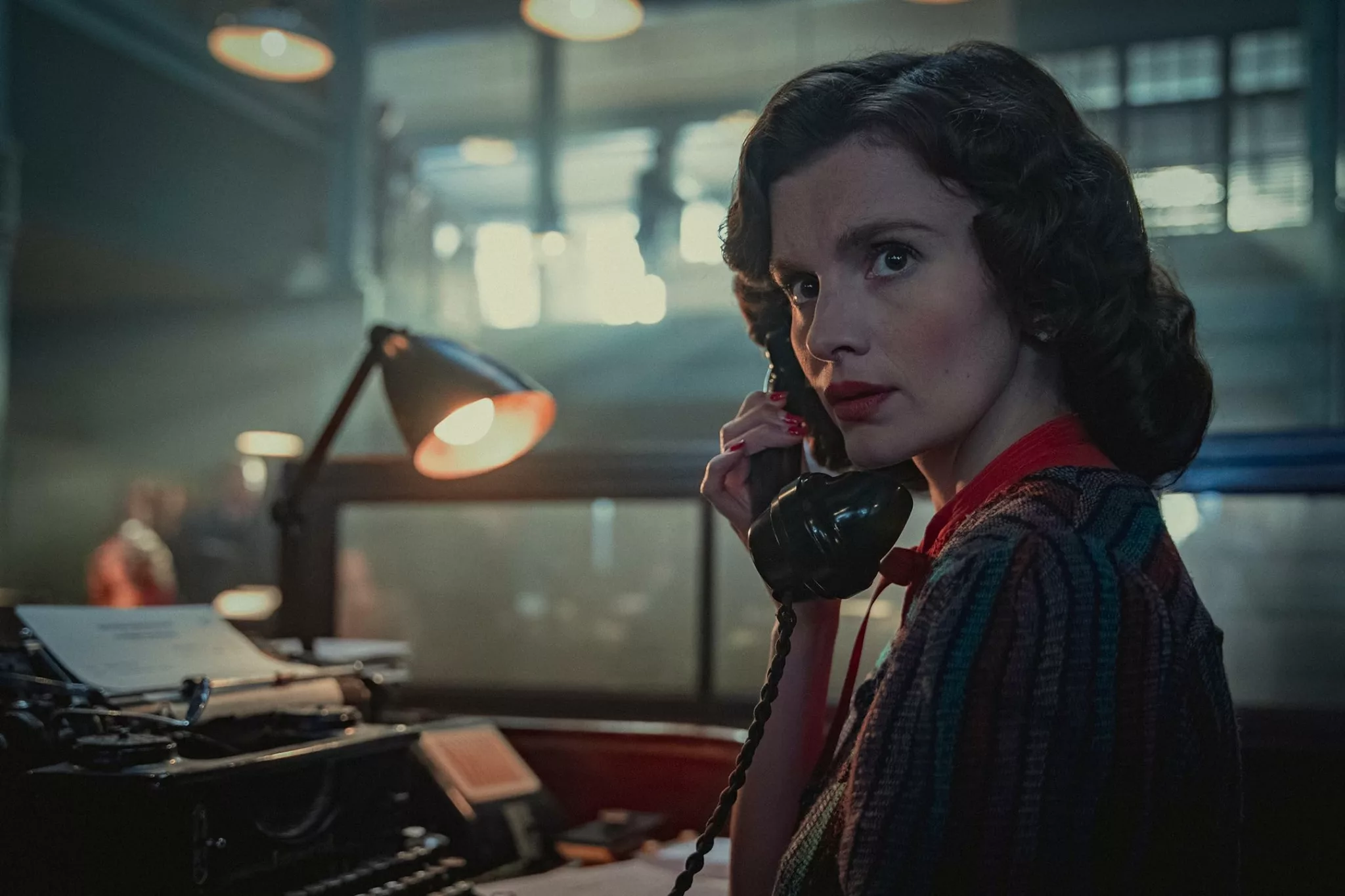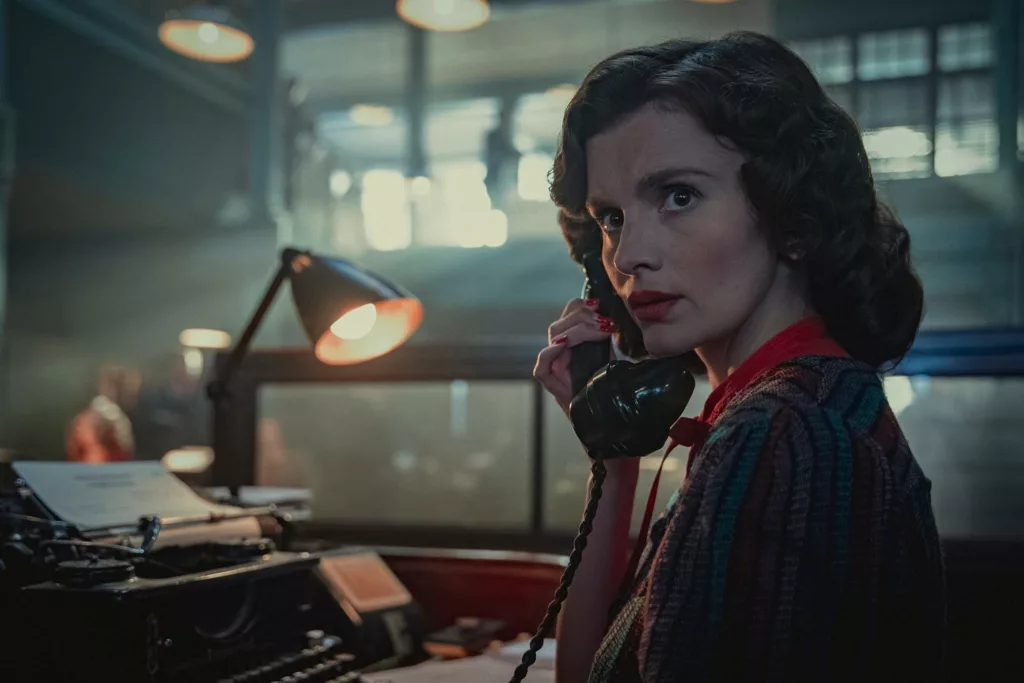 By cycling between the four timelines, each following a detective investigating the bizarre recurring murder, Bodies steadily turns a police procedural into a complex sci-fi conspiracy thriller. As the seasoned investigators dig into the mysterious case, they uncover unsettling connections between their individual timelines. Ominous lights flickering before the body appears, a cryptic "Know you are loved" message uttered by suspects, the presence of a shadowy figure named Elias Mannix – these and other clues interlink the disparate cases across 150 years.
Slowly but surely, the ingenious editing and split screen effects cause the mysteries plaguing each detective to collide into a giant overarching puzzle. Is the apparent time travel at play real or imagined? Who or what is behind this temporal loop? And what larger conspiracy could connect Victorian London, WWII, present-day social unrest, and an Orwellian 2053?
The dystopian future provides an additional wrinkle, with advanced technology and a cult-like following for the influential Mannix. But his new world order built on totalitarian unity instead of diversity raises red flags. As the intricate threads between past and present intertwine, our detectives across time realize they must join forces if they have any hope of unraveling the truth hidden in the shadows, no matter how impossible it seems.
A Standout Ensemble Cast Anchors the Madness
While Bodies may feature a labyrinthine plot spanning centuries, the show rests firmly on the shoulders of its gifted ensemble cast. Their nuanced performances serve to ground the absolutely bonkers narrative in emotional reality. Leading the pack is Amaka Okafor as the fiercely compassionate DS Shahara Hasan, our anchor in the madness swirling through time. Okafor brings heart and a compelling inner strength to the perceptive cop while also revealing vulnerability balancing her demanding job and duties as a single mother. Her portrayal provides the glue connecting the convoluted threads.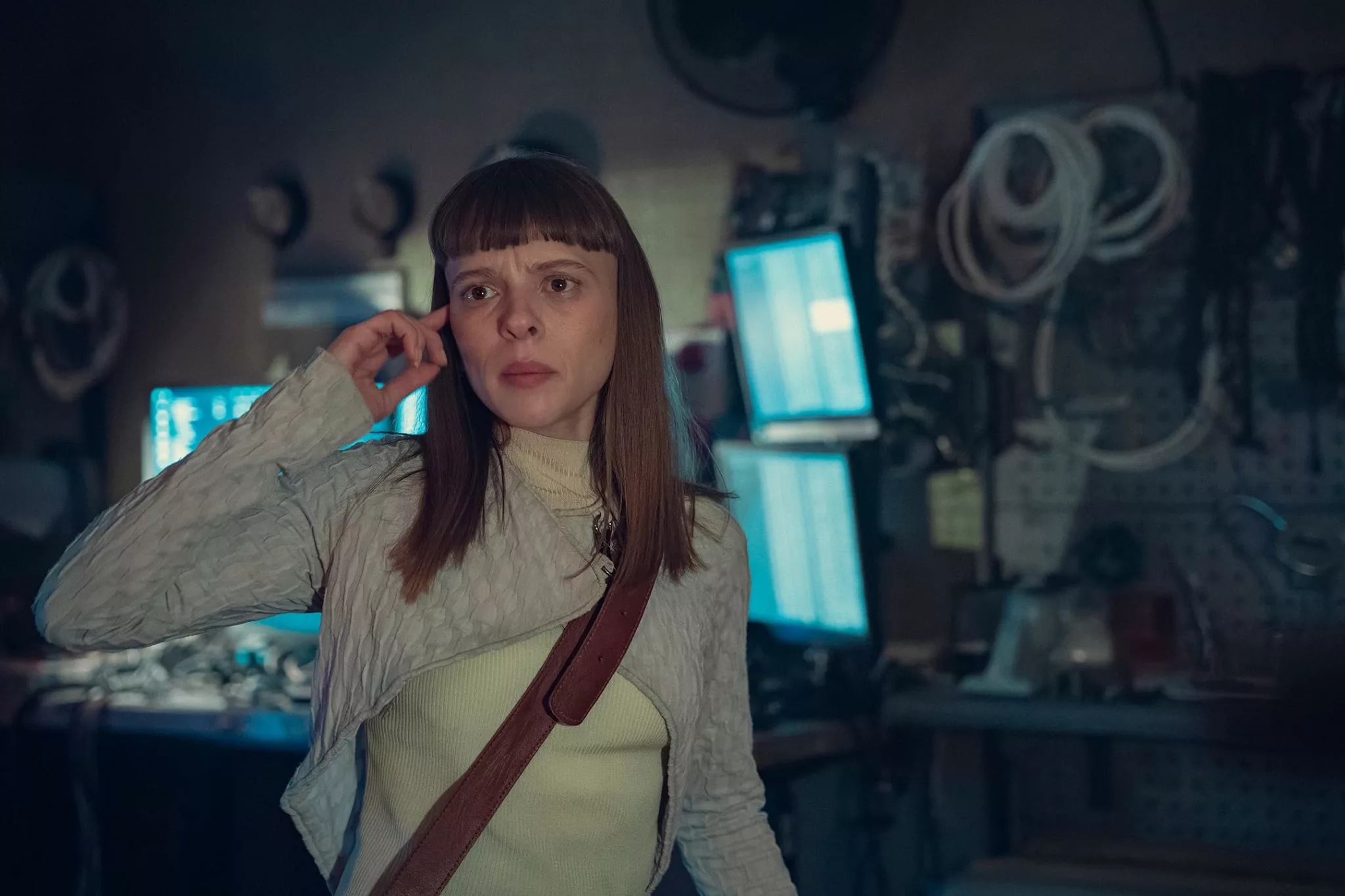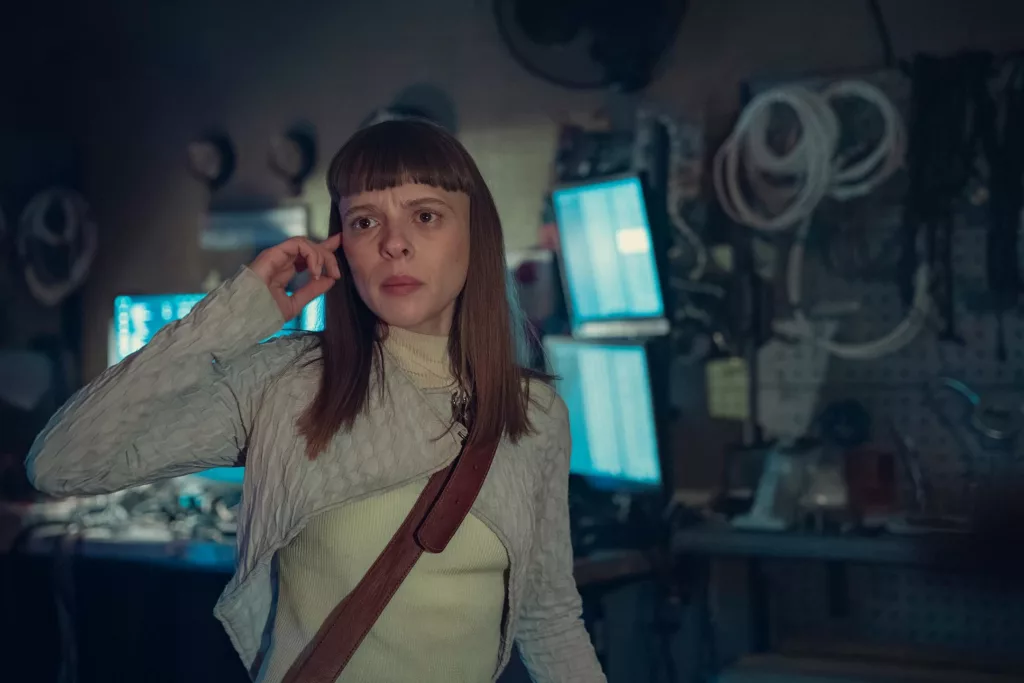 Equally adept at conveying determined integrity is Kyle Soller as the Victorian detective DI Edmund Hillinghead. Soller allows the seemingly stoic family man's facades to slowly crack, exposing difficult truths about desire and identity. On the other end of history's spectrum, Shira Haas taps into her signature ability to radiate intelligence and inner turmoil as DC Iris Maplewood. She faces the unenviable challenge of selling Bodies' most far-fetched sci-fi concepts. But her raw emotive power makes even the wildest twists feel grounded.
Meanwhile, Jacob Fortune-Lloyd leans on rakish charm as the shady DS Charles Whiteman in 1941, injecting a jolt of old Hollywood panache to the WWII-era mystery. And in a show dominated by these compelling turns from its strong female leads, Stephen Graham delivers a pleasantly surprising against-type performance. Usually known for playing tough guys brimming with volatility, Graham instead inhabits the peculiar role of the enigmatic Elias Mannix with nuance. His unique presence and gravitas lend weight to the controversial leader, keeping us invested in his ambiguous motives.
By discovering depth and humanity within their characters, Bodies' cast keeps the human stakes high, even as the story's scope expands into mind-bending territory. When the elaborate plot threatens to collapse under its own convolutions, the actors' emotional authenticity gives viewers a lifeline. Their chemistry and rapport provide the heart that powers this time-hopping locomotive. We may not always fully understand the puzzle's pieces, but thanks to these rich portrayals, we are compelled to care. Bodies proves having an A-list ensemble can make all the difference in selling the unbelievable.
Transporting Production Design Meets Muddled Vision
A key ingredient in Bodies' recipe involves conjuring up four vastly different time periods spanning over a century and a half. On a production design level, the show largely succeeds in vividly recreating the aesthetic details of each era. The smoky Victorian-era scenes feel appropriately moody and grimy, while the 1940s timelines tap into noirish WWII intrigue. Even the futuristic 2053 setting delivers on gritty sci-fi dystopia visuals.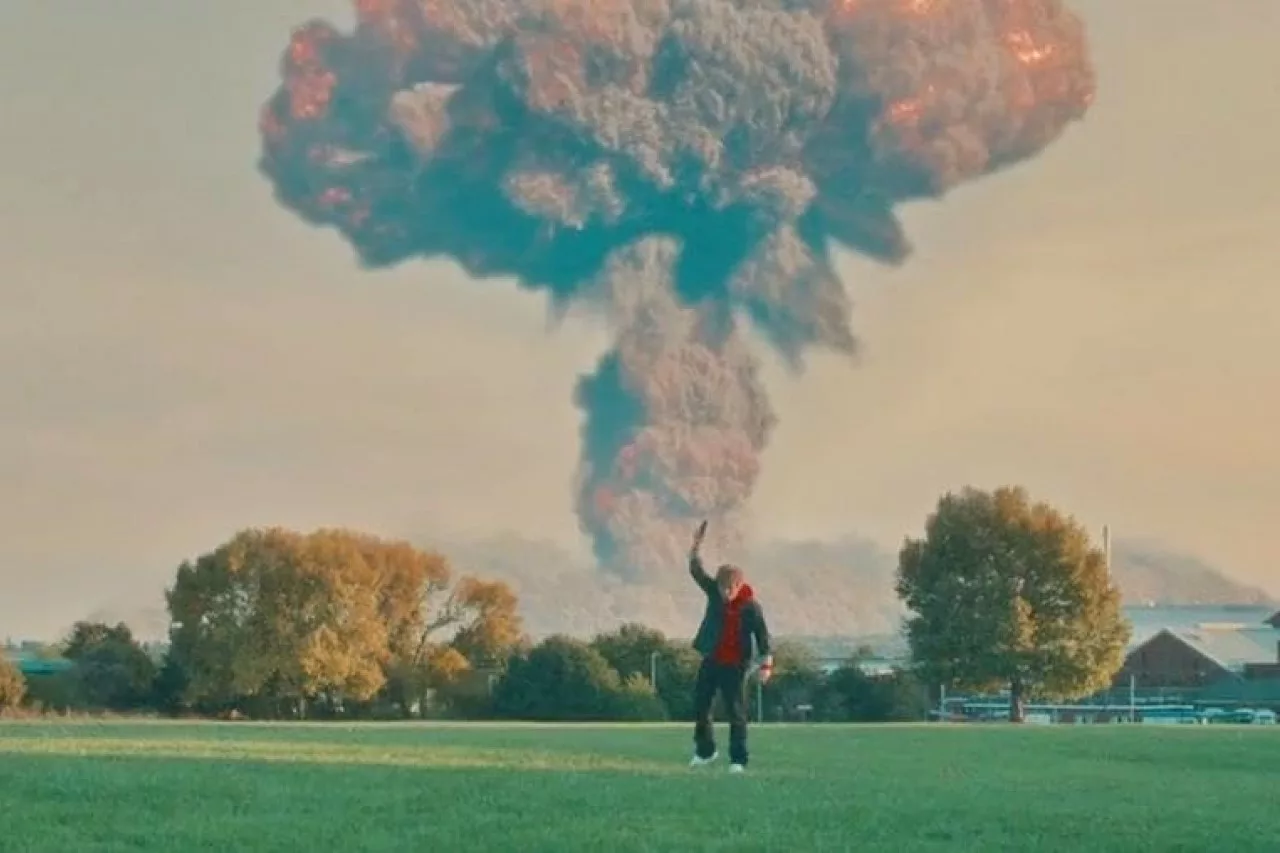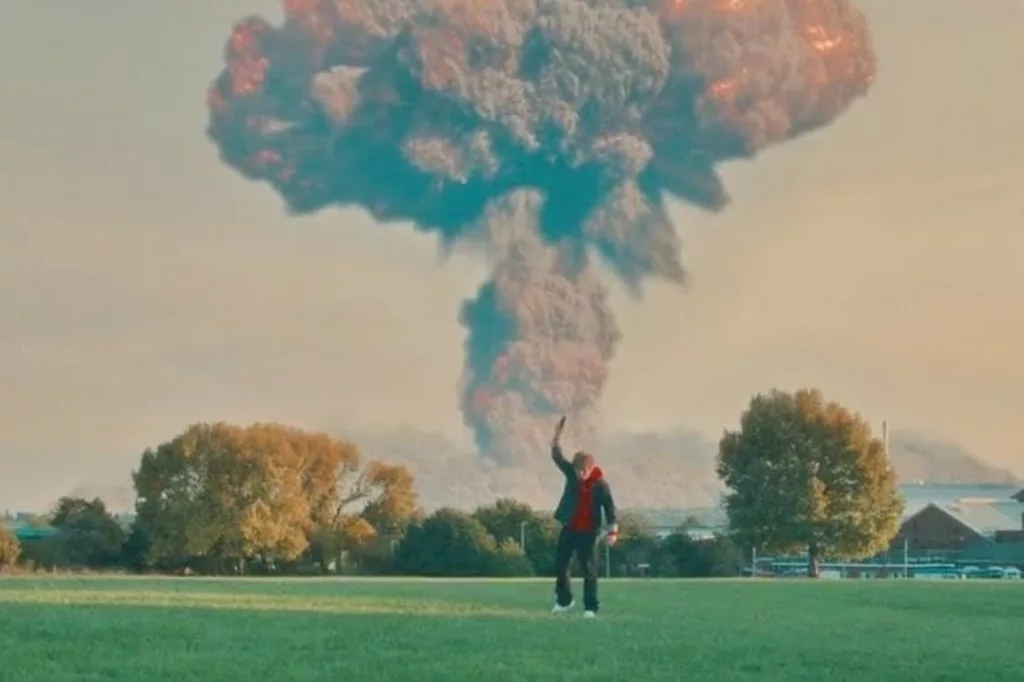 The directors utilize lighting, editing, and split screens to actively intercut and link the storylines across decades. At times, this stylistic approach effectively heightens the mysteries connecting the detectives' parallel investigations. However, in other moments the fragmented editing causes narrative whiplash rather than coherence.
Marco Kreuzpaintner helms the first four episodes, ambitiously seeking to establish the convoluted premise across timelines. But the pacing often drags as the pieces are slowly put in place. Haolu Wang takes over directing duties for the back half, faced with the unenviable task of sticking the messy landing. While Wang succeeds at injecting some late momentum, he cannot overcome the storytelling weaknesses baked into the show's structure.
Both directors are visually inventive in trying to orient the audience within the complex threads. But style alone cannot compensate for an overstuffed plot that often leaves character development underserved. The cinematic visual flair gets bogged down in trying to service the tangled riddles and filler conspiracies. In the end, though Bodies seduces our eyes with transportive production design, it fails to fully coalesce into a satisfying vision that engages both our heads and hearts. The show's slick exterior cannot mask the hollowness of its postmodern absent center.
The Double-Edged Sword of a Puzzle Box Plot
There's no denying the monumental ambition on display in Bodies' attempt to intricately weave together four time-hopping murder mysteries into one epic narrative tapestry. Adapting Si Spencer's complex graphic novel is certainly a heavy lift that deserves applause. When the show hits its strides, there is an addictive quality to the unfolding clues and gradual convergence of the detectives' parallel investigations. Yet this serialized puzzle box approach also proves a double-edged sword, resulting in periodic frustrations.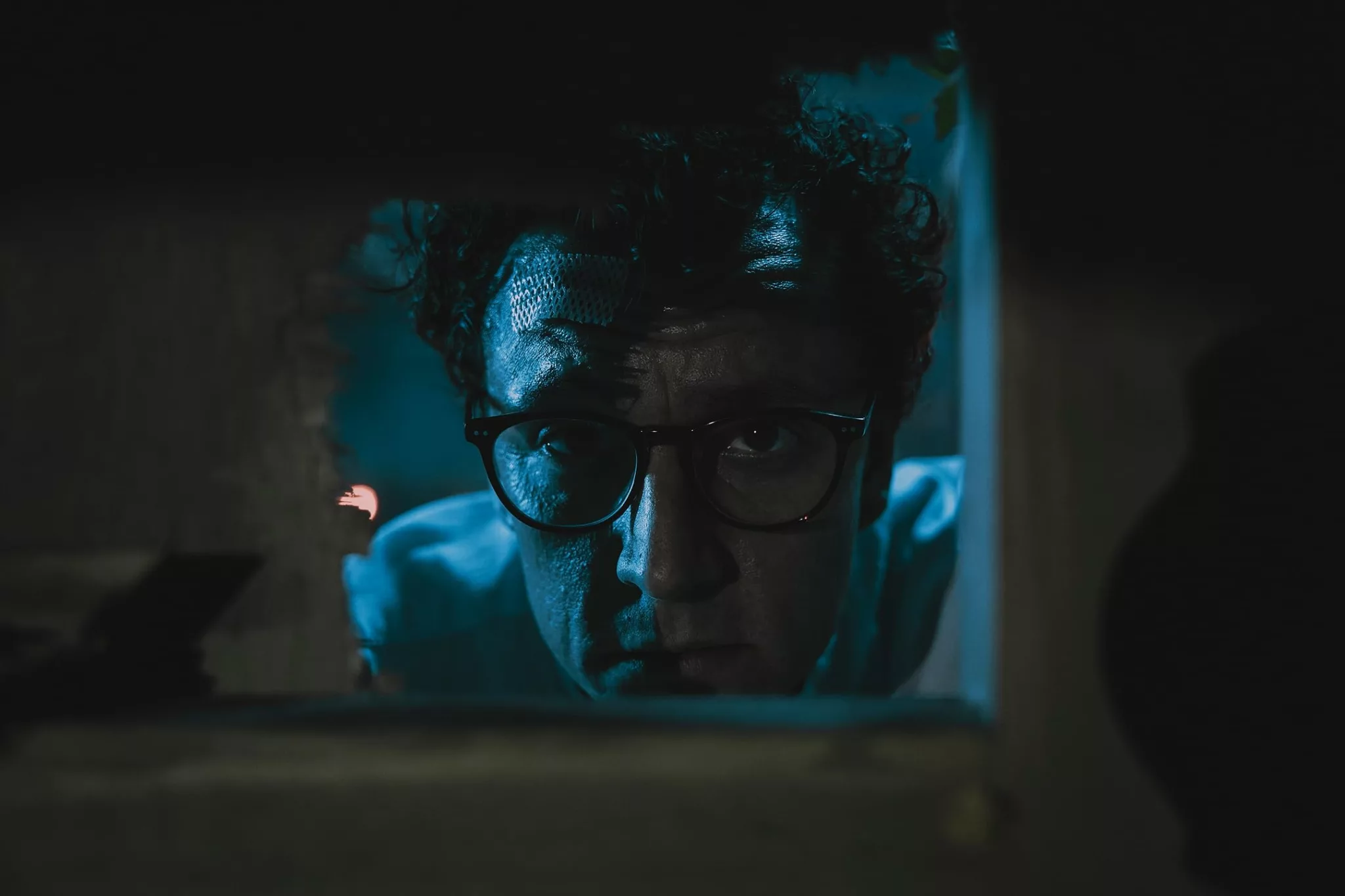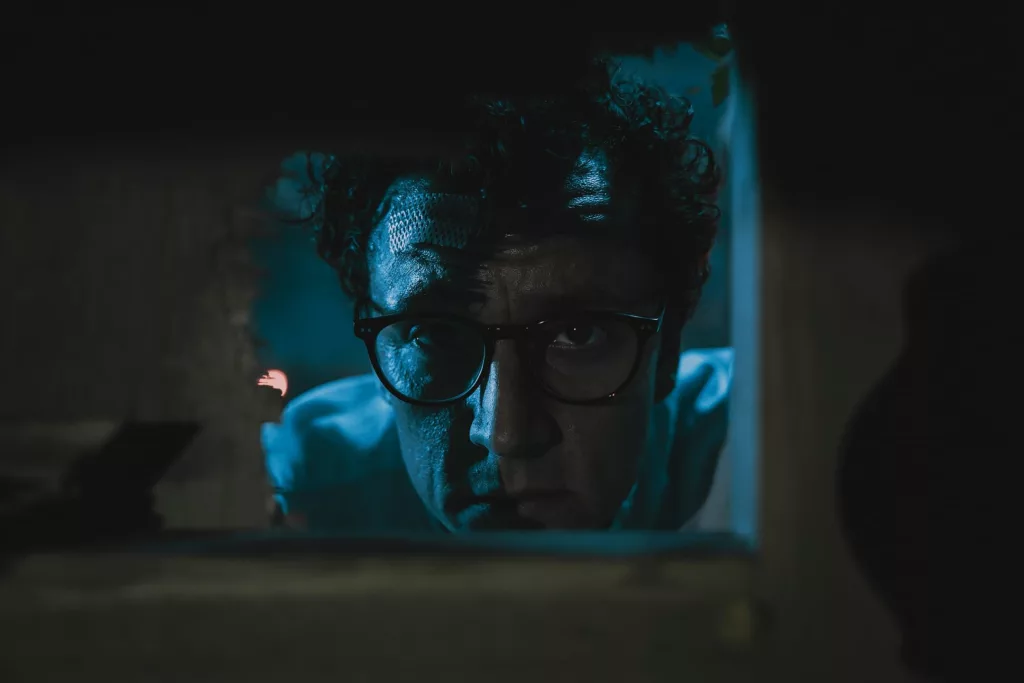 By structuring reveals in a slow drip feed spaced across the 8 episodes, the show often stokes its central mysteries effectively. We glean just enough incremental details about the peculiar corpse, inexplicable time jumps, and overarching conspiracy to stay hooked. But the coy pacing also invites impatience when our desire to uncover more outpaces the speed of disclosures. Our detectives themselves seem to lag multiple steps behind the audience at all times, undermining the thrill of discovery.
The core premise intrigues, yet the execution frequently bogs down in familiar genre trappings. Beyond the surface novelty of a time-traveling body, the plot leans heavily on boilerplate conspiracies involving sinister organizations, redacted files, and demagogic leaders spouting cryptic propaganda. For all its temporal leaps, the storytelling rarely transcends a pedestrian paint-by-numbers approach to sci-fi world-building and procedural investigation.
Moments of satisfying cleverness mingle unevenly with instances of eye-rolling silliness, as timey-wimey mumbo jumbo crashes headfirst into faux-profound monologues. The show never quite nails the balance between earnest gravitas and playful self-awareness needed for this brand of cerebral escapism to sing. While not exclusively po-faced, Bodies lacks the whip-smart writing required to effectively marry its lofty sci-fi concepts with resonant humanity.
The ending provides a reasonable sense of narrative closure but falls short of delivering layered emotional or thematic payoffs. The final twists and reveals come so breathlessly fast that profundity gets lost in the shuffle. And the ambitious interconnected structure that links the timelines, while inventive, also dilutes the individual character arcs. Few of the detectives feel fully realized amidst the chaotic crisscrossing continuity. Any deeper meaning similarly gets lost in the temporal shuffle.
In the end, Bodies probably takes on too much for its own good. Commendably big swing, yet spread too thin. It expands imaginatively across the centuries but lacks the depth needed to support such wide-ranging speculative storytelling. The show conjures up an abundance of narrative mysticism and pseudo-science yet rarely transcends the limitations of a potboiler police procedural. For all its sprawling intricacy, Bodies largely spins its wheels in service of elaborate plotting over resonance. Admirable effort, mixed outcome.
A Swing for the Fences That Doesn't Quite Land
In the end, Bodies deserves a round of applause for ambitiously swinging for the fences. Its central conceit of a time-traveling corpse turning up across four distinct eras makes for an alluring hook. The show bit off a tremendous amount of narrative complexity in adapting its graphic novel source material. When balanced with deft direction and charismatic performances, the intricate plot holds attention through sheer audacity alone.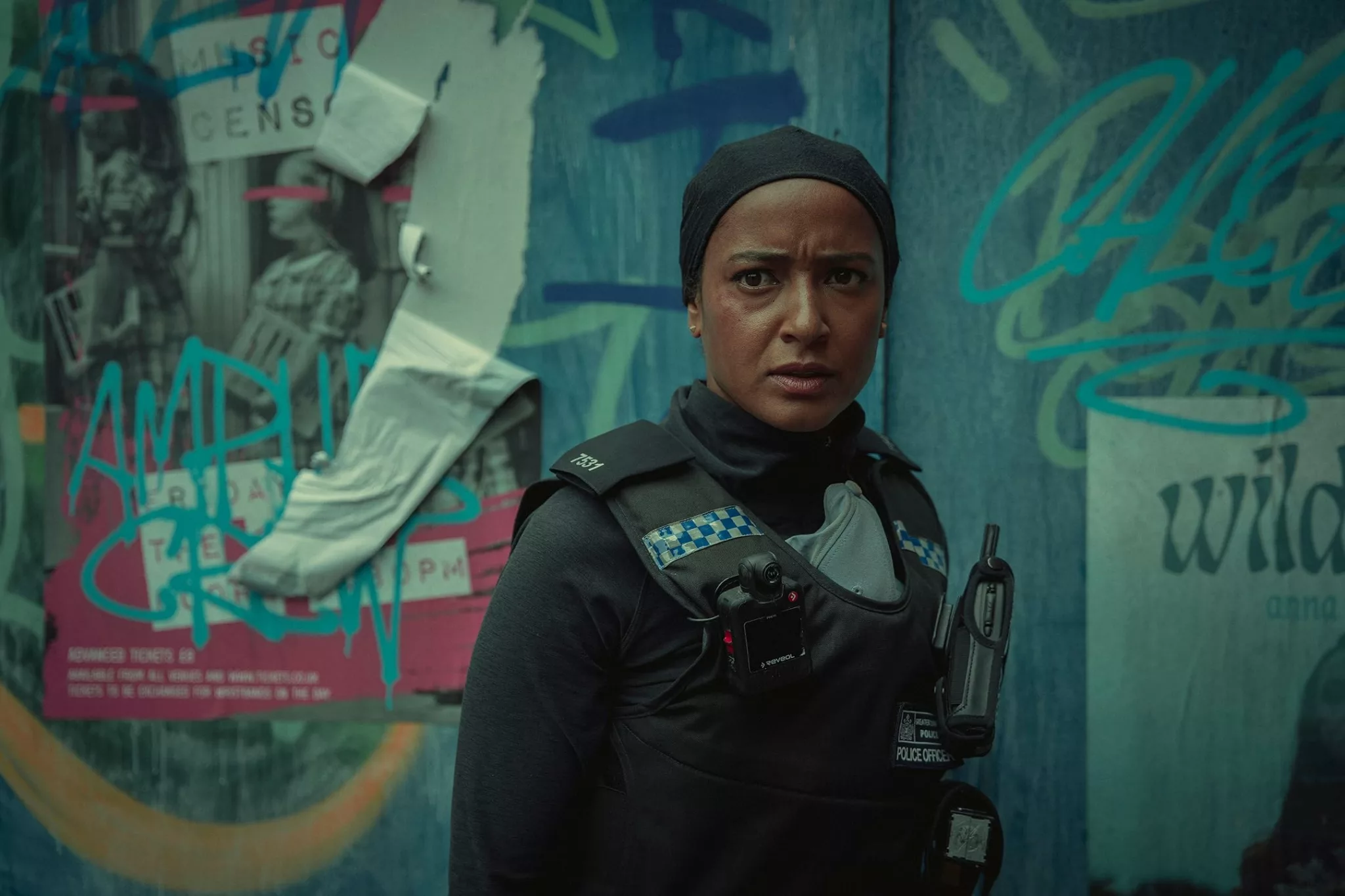 Yet for all its lofty aspirations, Bodies never fully ascends to profound storytelling. Thewriters overload the timelines with one convoluted mystery and conspiracy too many. Character development and thematic depth become buried in the avalanche of puzzle pieces. While mostly coherent, the temporal logistics start to creak under scrutiny.
But the uniformly strong lead performances provide an anchoring point amidst all the temporal turbulence. Amaka Okafor, Kyle Soller, Shira Haas and cast imbue a grounded humanity to characters caught in absurd circumstances. Their dynamic presence offers a lifeline through some of the more preposterous plot turns.
Flawed and overloaded it may be, but Bodies still supplies enough intrigue and entertainment value to warrant sticking with it to the finale. Buoyed by its audacious premise and charismatic stars, the show fares best when enjoyed as a pulpy binge rather than a cerebrally satisfying experience. Let logic lapse and just surrender to the trippy ride.
Could Bodies have worked better by streamlining its focus to a solo timeline? Probably. But its unrestrained ambition to tell a story spanning centuries results in a watchable, if not fully successful, sci-fi drama. Sometimes reaching for the stars but only landing on the moon can be glorious enough. For viewers craving some time-bending escapism, Bodies should sufficiently scratch that genre itch, flaws and all.
The Review
Despite some messy executions, Bodies deserves credit for boldly swinging for the fences. Its central time-hopping premise intrigues, the ensemble cast impresses, and the show supplies enough entertainment value to warrant sticking through the temporal turbulence. Bodies doesn't fully deliver on its lofty goals, but it provides an imperfectly fun sci-fi procedural for those seeking unconventional escapism.
PROS
Ambitious and intriguing premise of the same body appearing across four different time periods
Strong lead performances anchor the series, especially Amaka Okafor and Shira Haas
Production design effectively recreates the distinct aesthetics of the time periods
Creative use of editing and visuals to link the storylines across decades
Adapting the complex graphic novel is a bold challenge
Central mystery provides enough hooks to warrant sticking with the series
Mostly provides a coherent narrative despite the convoluted plot
CONS
Overstuffed storytelling tries to juggle too many plot threads and mysteries
Frustratingly slow reveal of clues and details at times
Familiar genre tropes and conspiracy theories fail to feel fresh
Uneven balance between satisfying sci-fi and silly gimmicks
The ending resolves plot but lacks emotional impact
Ambitious interconnected structure shortchanges character development
Scope of story causes some narrative threads to feel thinly resolved
Lofty ideas get lost in time-jumping complexity
Lacks sharp writing and wit to fully elevate the cerebral concept