In the world of gaming, being nominated for a Game Award is a significant achievement, often accompanied by widespread celebration. However, Bungie, the developer of Destiny 2, finds itself in an uncomfortable spotlight this year. The company's nomination for "Best Community Support" at the Game Awards has sparked a complex conversation due to recent layoffs that significantly impacted their community team.
The core of the controversy lies in the juxtaposition of Bungie's recent actions against its nomination. Last month, over 100 employees were let go, with the majority being part of the community support and social team. This move has raised questions about the integrity and appropriateness of the nomination.
Liana Ruppert, a recently laid-off community manager for Destiny 2, expressed her feelings on X, highlighting the irony of the situation. Ruppert, despite the personal impact of the layoffs, chose to focus on celebrating the achievements of her former team. In contrast, Griffin Bennett, the former social media lead at Bungie, expressed a more critical view, reflecting on the disposability of employees in corporate structures.
Echoes from the Past
This isn't the first time Bungie has faced scrutiny over its treatment of the community team. In 2019, when Destiny 2 won the same award, the team responsible for the win was not only excluded from the ceremony but was also reprimanded for celebrating their victory.
This incident was brought back into the limelight through a tweet from former Bungie Community Manager Dylan 'dmg04' Gafner, now at Riot Games, underscoring the importance of recognizing the contributions of community teams.
A Potential Win Amidst Layoffs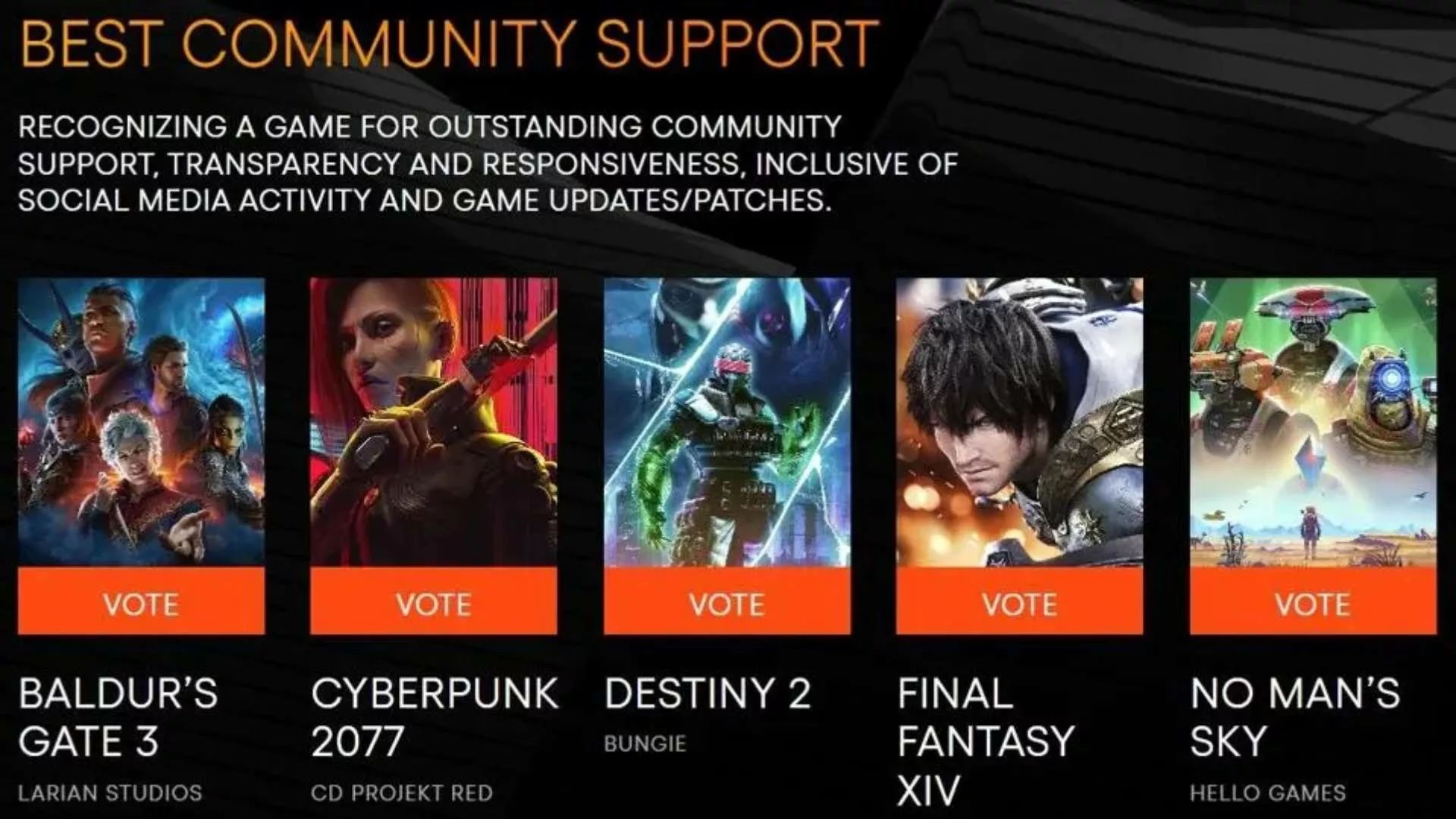 Despite the controversy, there remains a segment of the community advocating for Destiny 2's win, viewing it as a potential homage to the laid-off employees. This win could serve as recognition of their efforts and possibly enhance their future career prospects.
In a notable departure from the norm, Bungie has refrained from publicly acknowledging or celebrating its nomination. This silence can be interpreted as an attempt to avoid further backlash, given the sensitive nature of the situation. The gaming community is now waiting for the awards night on December 7, anticipating how Bungie will address this complex narrative, should they win.