Gamers and horror enthusiasts, brace yourselves! The sequel to the popular virtual reality game, "Five Nights at Freddy's Help Wanted," is set to launch on PSVR2 this December.
"Five Nights at Freddy's Help Wanted 2" arrives with a promise of heightened scares and an immersive gaming experience, leveraging the advanced features of PSVR2.
Building on the success of its predecessor, this sequel offers an expansive universe of terror and thrill. It goes beyond traditional gameplay, introducing a variety of mini-games that place players in the heart of the Pizzaplex.
These mini-games range from participating in backstage activities with Roxanne Wolf, trying your hand at classic arcade games in the Fazcade, to assuming the role of a staff member in various Pizzaplex locations.
Diverse Mini-Game Experiences
Players can enjoy an array of activities:
VIP Treatment with Roxanne Wolf: In the Pizzaplex Salon, players get up close with Roxanne Wolf, experiencing the thrill of beautifying her while maintaining precision to avoid her wrath.

Arcade Adventures: In the Fazcade, skill and speed are essential to excel in games like Bonk-a-Bon and Fazerblast.

First Aid Challenges: As part of the safety and security team, players are tasked with administering first aid, sometimes under extreme and bizarre conditions.

Culinary Chaos at El Chips: The rush of preparing food orders in the Pizzaplex comes alive as players juggle endless combinations of dishes.

A Ride on Captain Foxy's Cowboy Adventure: This log ride game offers a light-hearted break from the horror, though unexpected turns await in the event of breakdowns.

Sister Location VR Experience: Fan-favorite scenarios from "Five Nights at Freddy's: Sister Location" are reimagined in VR, adding a terrifying twist to the gameplay.
PSVR2 Enhancements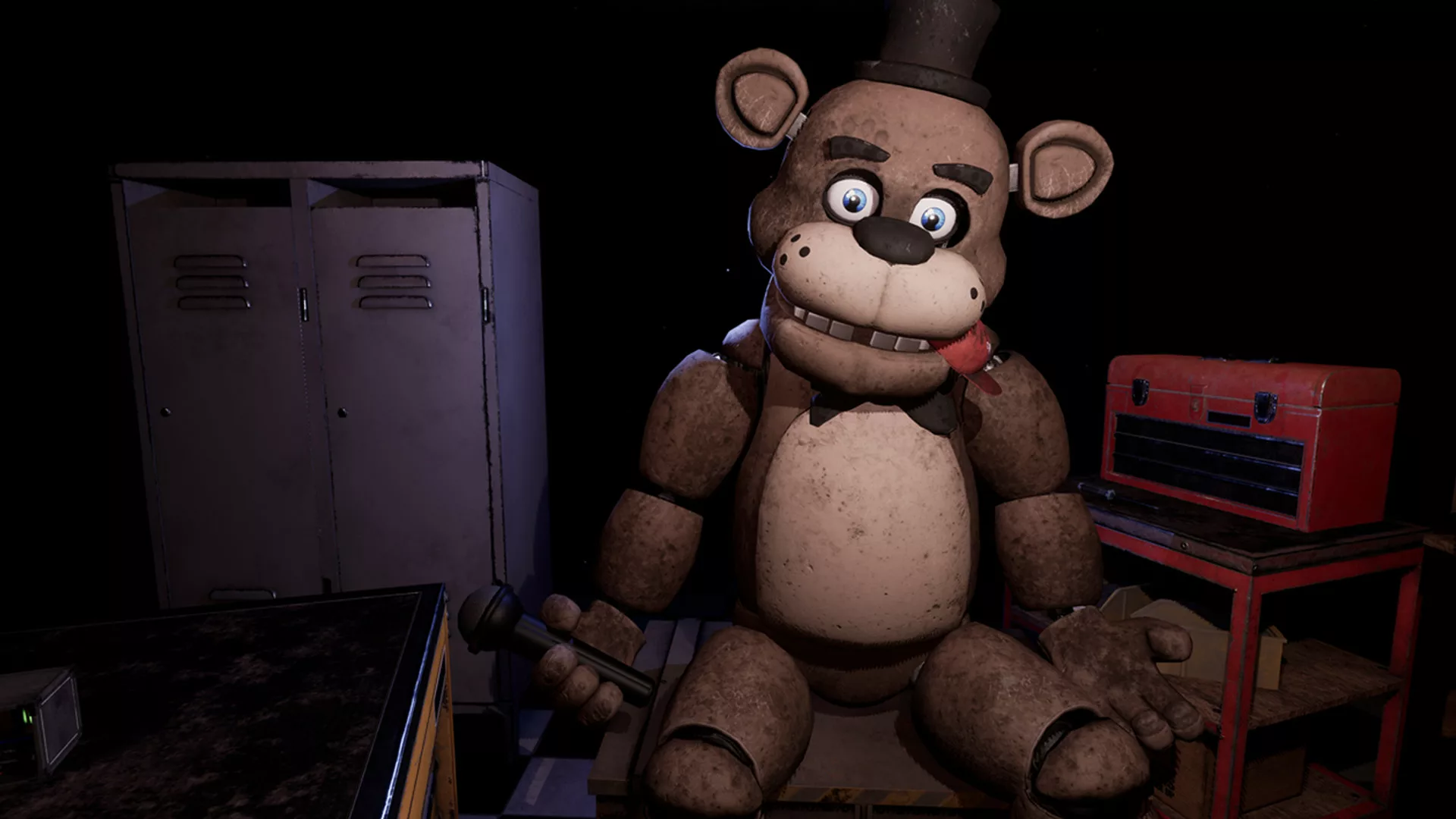 The game takes full advantage of PSVR2's technological advancements. The headset's unique features, such as controller haptics, 3D audio, and integrated rumble, intensify the horror experience, making jumpscares more physically impactful than ever.
Additionally, the PSVR 2's eye-tracking system brings a new dimension to the gameplay, especially with the Mystic Hippo minigame, where players can engage in a psychic challenge of guessing and deception.
Mark your calendars for December 14, 2023, as "Five Nights at Freddy's Help Wanted 2" promises to deliver an unprecedented virtual reality horror experience on PSVR2, blending classic elements with new, interactive features.