The Gran Turismo 7 SPEC II update, meticulously detailed in an article by The Sixth Axis, is a substantial addition to the acclaimed racing game, bringing a plethora of new content and enhancements to enrich the gaming experience. Polyphony Digital, the developers behind the game, have meticulously crafted this update to ensure that players have fresh and exciting content to dive into.
Scheduled for release at 6am GMT, the update introduces seven new cars, a new snowy circuit, and numerous other features and improvements. The cars added to the roster include classics like the Dodge Charger R/T 426 Hemi '68 and modern marvels like the Tesla Model 3 Performance '23, providing a diverse range of options for players to choose from.
The Lake Louise circuit, set in a fictional ski resort, adds a new dimension to the game with its icy roads and the requirement for snow tires, offering three different layouts for players to master.
The update also brings three new Extra Menus, expanding the Café feature and providing new challenges for players at different Collector Levels. Additionally, the World Circuits have been updated with new regular and expert race events, ensuring that there is always something new to try.
For those looking to test their skills, 50 new challenges have been added to the Licenses feature, and the introduction of Gran Turismo Sophy, an AI Driver Agent, adds a new layer of competition, though this is exclusive to PS5 players. The update also enhances multiplayer options with the addition of a Paddock feature in the Multiplayer Menu and the ability to engage in 4-player split-screen races on the PS5.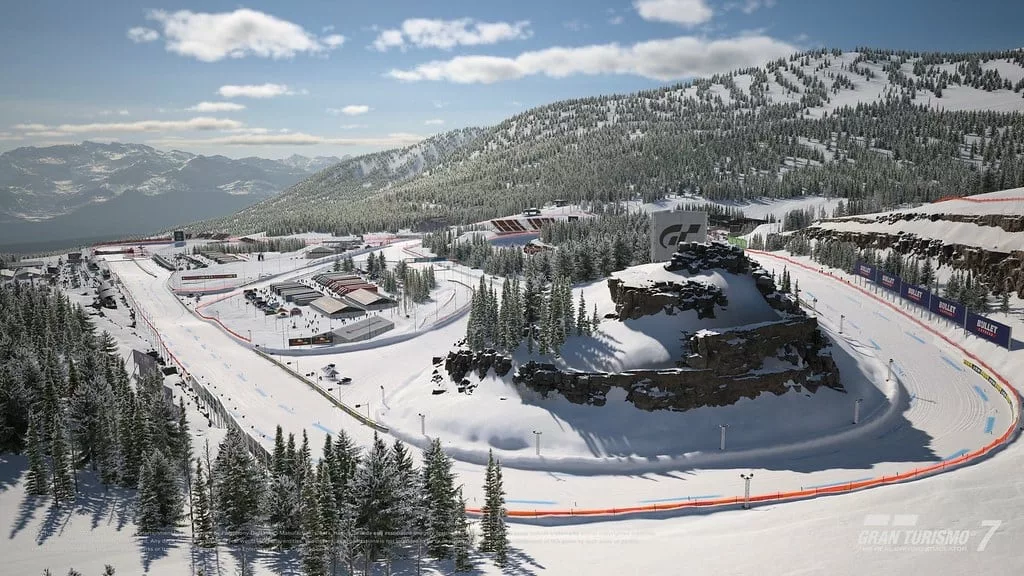 Photography enthusiasts will appreciate the improvements made to the Photos and Scapes features, including slower shutter speeds and 30 new Scapes spots. The GT Menu and Dashboard have also been updated, providing players with a more streamlined and informative interface.
In summary, the Gran Turismo 7 SPEC II update is a comprehensive package that significantly enhances the game, adding new cars, a new circuit, and a multitude of features and improvements. Whether you're a racing enthusiast, a photography lover, or just looking for new challenges, this update has something for everyone.