Inescapable: No Rules, No Rescue is a visual novel that blends elements of psychological thrillers and anime into a dark game show premise. Developed by Dreamloop Games and published by Aksys Games, it aims to provide a mature storytelling experience similar to the Danganronpa or Zero Escape series. The title should give you a hint of what to expect – a ruthless competition where there are no rules and the contestants must do whatever it takes to survive and win the prize money.
You play as Harrison, one of 11 individuals who have been abducted from across Europe and dumped onto a deserted island retreat. Forced to participate in a livestreamed reality show event for 6 months, you'll need to navigate tense social dynamics and figure out who can be trusted in this lawless environment. Making the wrong decisions could spell disaster for Harrison and the eclectic cast of characters each hiding their own secrets.
In this review, we will dive deeper into the strengths and weaknesses of Inescapable's story, characters, gameplay, and overall execution. Does it live up to the pedigree of its visual novel inspirations or fall victim to the pitfalls of the genre? We aim to provide a comprehensive and balanced critique to determine if Inescapable: No Rules, No Rescue is a thrilling experience worth the time investment for fans of anime-style narratives and high stakes competitions. Read on to find out if this death game manages to survive our final judgement.
Dive into a World of Colorful Adventure: Discover how DreamWorks brings the vibrant Trolls universe to life in gaming. Read our comprehensive review of "DreamWorks Trolls Remix Rescue" to see if this game is the perfect addition to your family's gaming collection.
Surviving the Death Game
As a visual novel, Inescapable relies heavily on reading dialogue and narrative text to progress the story. There are no action sequences or gameplay in the traditional sense. You'll be clicking through loads of conversational text between Harrison and the colorful cast of contestants. The amount of reading required means this isn't suited for players looking for more interactive experiences. Thankfully, the writing and character interactions are reasonably engaging once the story picks up pace after the sluggish opening.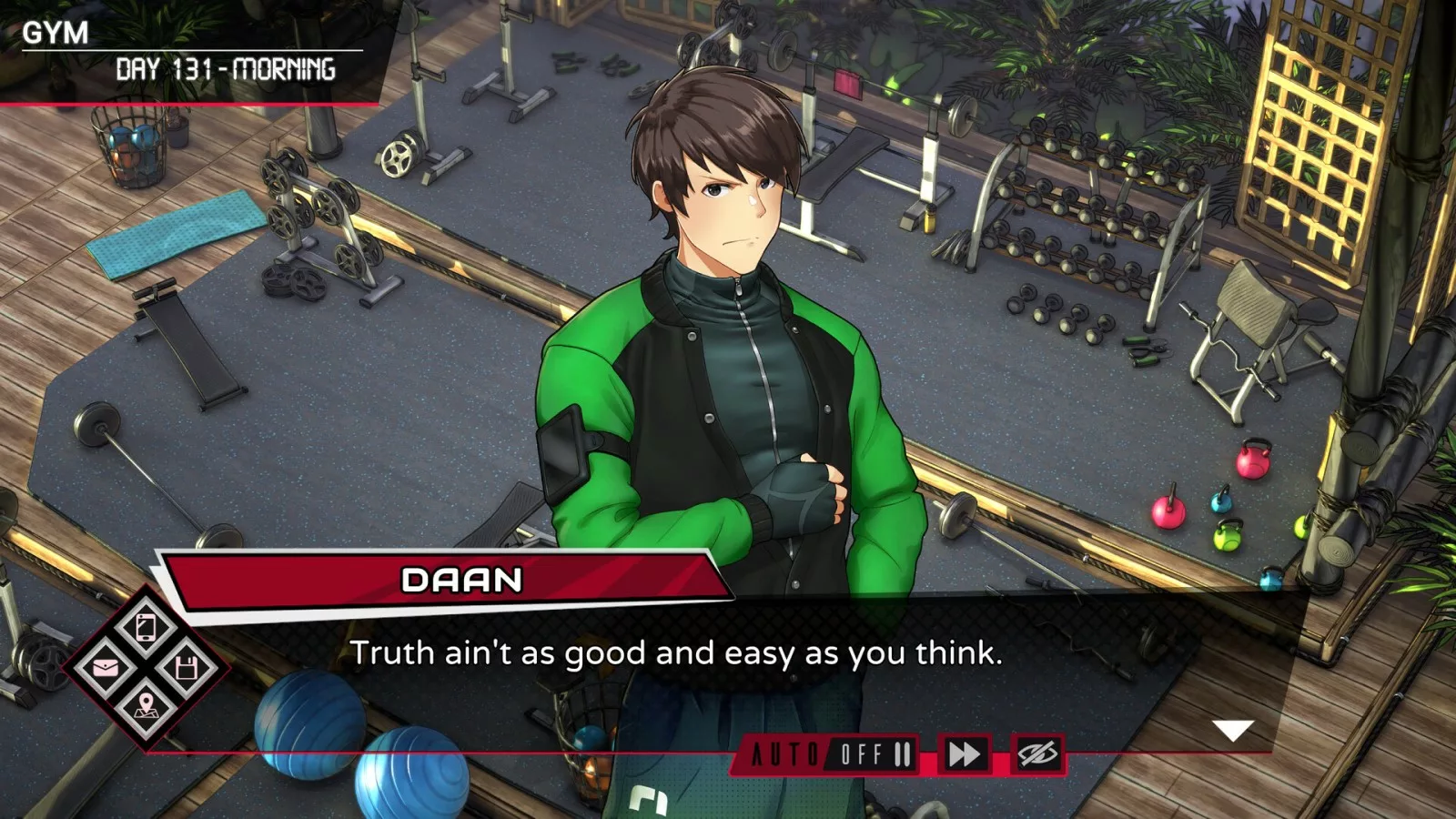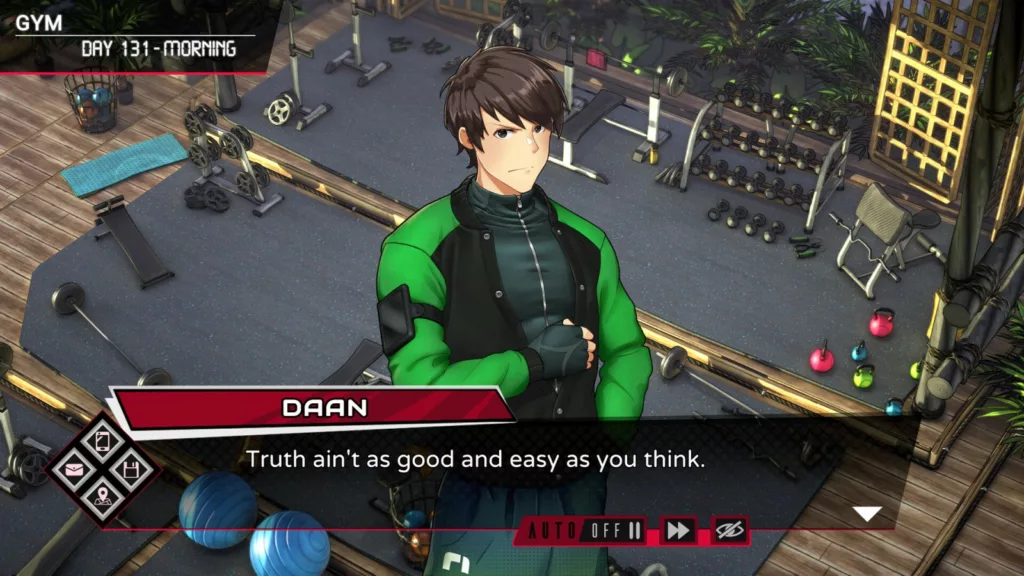 Choices do pop up during certain critical moments that can steer the story towards different outcomes. For example, deciding who you spend time with in the early weeks affects relationship dynamics later on. While these decisions create some replay value, the lack of an easy way to jump to key branch points hurts. You'll have to replay everything from the beginning to see alternate endings. The choices ultimately feel inconsequential since the main plot continues on the same rails regardless.
For a reprieve between all the reading, Inescapable tries to mix things up with some mini-game diversions. A couple of simple arcade games like Asteroids provide fun throwbacks to gaming classics without distracting too much from the core visual novel experience. Others like the fishing game feel utterly pointless, requiring rhythm button presses during fishing that don't match the accompanying music track. It's an oddly designed mini-game that overstays its welcome.
The most engaging mini-game is the built-in Wordle clone, which makes a perfect fit given the game's television show premise. It provides a nice mental break from the relationship melodrama. Sadly, these moments of gameplay are too few and far between. At most, Inescapable only has a handful of mini-games so the novelty wears off quickly.
Interactivity is decidedly limited as a result. Outside of pressing A to progress text, selecting dialogue options, and playing an occasional mini-game, players have very little to actively do. The lack of gameplay variety makes this a tougher recommendation for gamers wanting more involved mechanics within their visual novels. Story progress depends almost entirely on reading reams of dialogue. Veterans of the genre will feel right at home with this approach, but others are advised to try the free demo first.
Inescapable sticks closely to traditional visual novel dynamics. If copious reading and narrative choices sound appealing, you'll find an engaging experience here. Just don't expect action-packed gameplay or frequent mini-game breaks. This is a slowly paced, story-driven affair aimed squarely at anime visual novel enthusiasts.
Contestants Clash in Death Game
Inescapable's premise sets up an intriguing thriller narrative centered around a reality television death game. The eclectic cast of 11 kidnapped contestants from across Europe provides plenty of personality dynamics to explore. However, the execution struggles to fully capitalize on the potential of this setup. The story takes too long to escalate the stakes and thrills expected of its genre.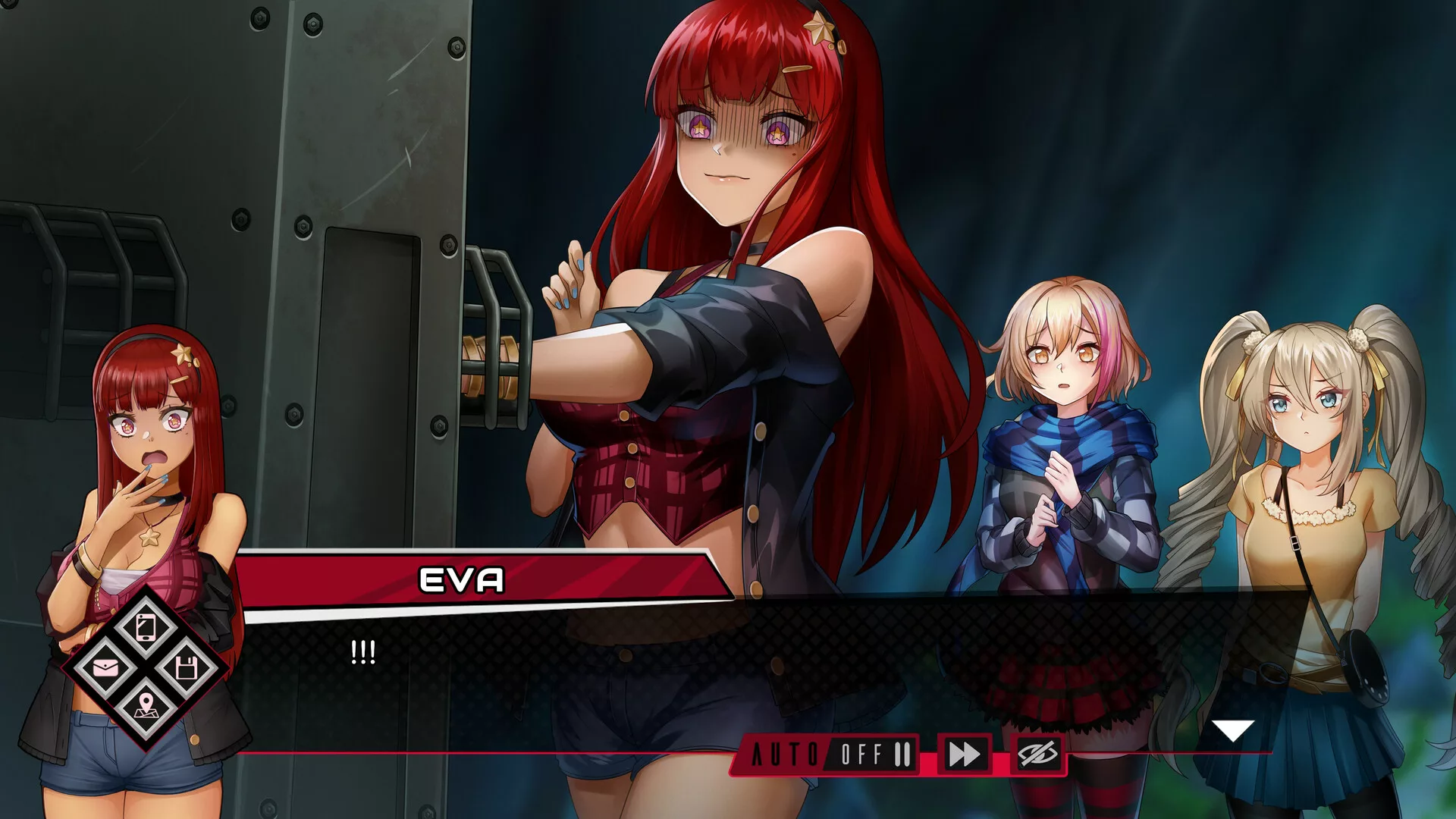 You are thrust abruptly into the contest without any setup regarding the abduction process. After awakening on the island, the game masters Naomi and Naima explain the rules over the phone. Survive for 6 months and win 100k Euros, but generating more drama pleases the dark web viewers paying to watch this illegal death game unfold. It's an enticing scenario, but the plot spins its wheels during the opening hours.
The initial weeks focus heavily on getting to know the other captives better. You'll spend most of your time conversing, participating in group activities, and settling into island life. From a character development standpoint, this works well to establish the diverse personalities and background Dynamics. But the low stakes slice-of-life vibe goes on far too long without any driving narrative force. Just as the tension threatens to boil over, the scene resets back to casual banter around the pool.
This slow start extends to the reveals about each character's past. Hints are dropped about shadowy secrets and criminal connections waiting to be uncovered. When these hidden details finally emerge, they land with an anticlimactic thud rather than any compelling dramatic punches. The edgy twists fail to shock or intensify relations between the contestants in meaningful ways.
At the center of it all is the protagonist Harrison, who may be Inescapable's dullest character. He fits the bland self-insert trope to a tee. The writers try poking fun at his archetype, but the parody falls flat when Harrison exhibits no discernible personality himself. As the game continues, he becomes increasingly cynical and hostile towards the female cast for no justifiable reason. The unlikable behavior feels completely unearned based on his previous benign actions.
Meanwhile, the game master duo of Naima and Naomi showcase an infinitely more intriguing dynamic through their calls. Naima's reserved cruelty contrasts sharply against Naomi's loud arrogance and gleeful profanity. Their unique chemistry hints at a hidden past and complex motivations. Unfortunately, these promising antagonists rarely factor into the plot after the initial setup.
Inescapable touches on themes of self-worth, capitalism, and morality surrounding the monetary prize for surviving the game. But any substantive message gets muddled amidst tone deaf attempts at edgy humor and crass sexual objectification dressed up as sex positivity. The narrative reaches for social commentary beyond its anime trope trappings without the nuance or care to stick the landing.
Stilted pacing and uninspired storytelling hamstring the game's lofty ambitions. While not devoid of bright spots, Inescapable fails to merge its disparate narrative threads into a cohesive thriller. The shallow characters and haphazard event progression can't capture the tense psychological drama that similar visual novels excel at delivering.
A Mixed Audiovisual Experience
Inescapable renders its twisted game show premise through vibrant anime-inspired visuals. The art style leans heavily into anime tropes with its exaggerated character designs and reactions. But it maintains enough restraint to avoid going full manga. This allows the aesthetic to feel at home on PC and consoles rather than looking out of place. The stylized look immediately sets the tone for the over-the-top happenings to come.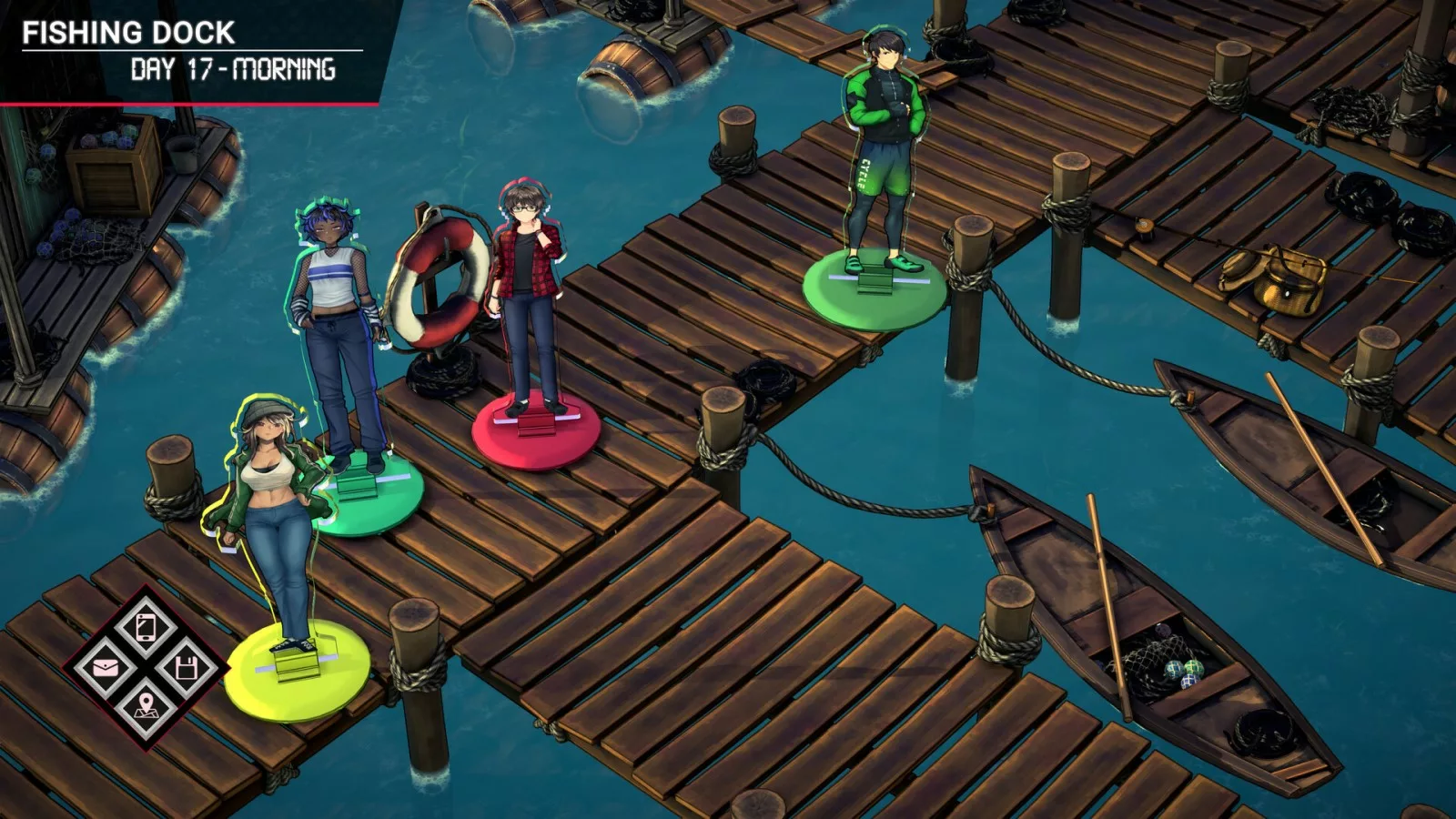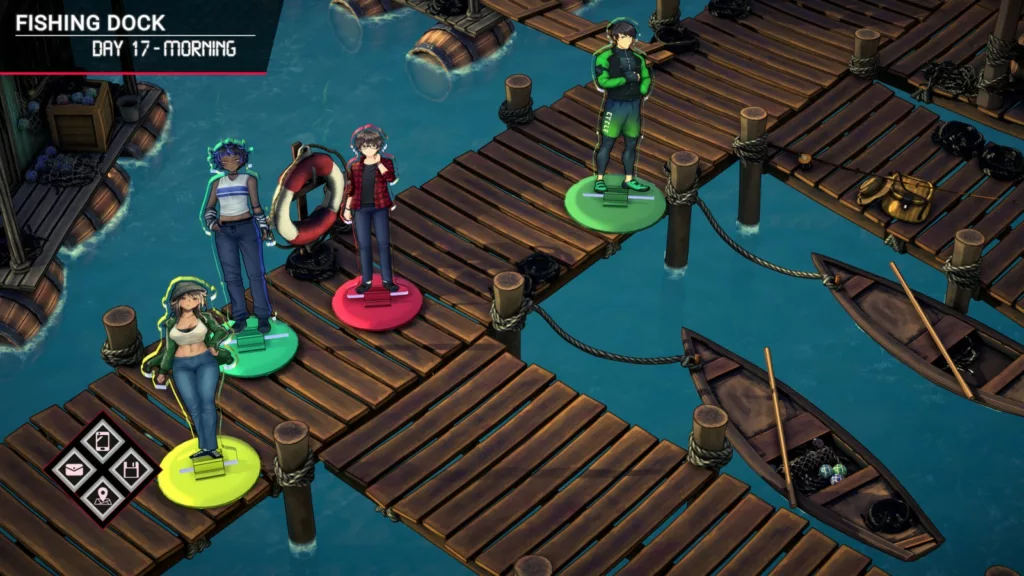 Each of the 11 captives sports wildly distinctive looks and outfits that align well with their personalities. Harrison's nerdy glasses and scrawny physique pair perfectly with his bland nice guy shtick. Meanwhile, Eva's revealing party girl outfit matches her loud, hyperactive mannerisms. The detailed character models breathe life into the eccentric cast during dialogue scenes.
Vibrant sun-soaked backgrounds depict the island setting beautifully. Swaying palms and sandy beaches reinforce the tropical paradise turned sinister prison. Interiors like the hotel bar or beach house are equally impressive at rendering the facilities where much of the drama unfolds. The art team works within the anime style to portray locations that feel alive.
Regrettably, the visual presentation isn't matched by the voice acting which covers a wide spectrum in terms of quality. Some characters like Harrison and Chica are dutifully acted with fitting delivery. But others like Eva border on grating with awkward line reads that feel ripped straight from a corny soap opera. The forced accents for characters of certain nationalities also distract more than they authenticate. Overall, the acting is very hit or miss.
Where Inescapable's audio truly delivers is the soundtrack composed by Zero Escape veteran Shinji Hosoe. Memorable orchestrated tracks that blend electronic and rock elements nicely complement the tone. The music adds playful vibrance to lighter scenes and ominous tension to dire scenarios. Hosoe's signature style elevates Inescapable's presentation beyond expectations. The excellent soundtrack stands tall despite other audio shortcomings.
Inescapable's anime-inspired look is decidedly divisive but well-executed for what it aims to be. The visual novel genre has room for more than one art style. While the acting is rough around the edges, the music picks up the slack to deliver fitting audio support. Those receptive to the exaggerated aesthetic will find greater appeal overall.
Fundamental Flaws Undermine the Experience
For all of Inescapable's admirable qualities, several nagging issues hold it back from reaching its full potential. The slow pacing and lack of meaningful interactivity hamper engagement. Disjointed storytelling and tasteless humor make it tough to immerse in the experience. Technical shortcomings further detract from the overall package.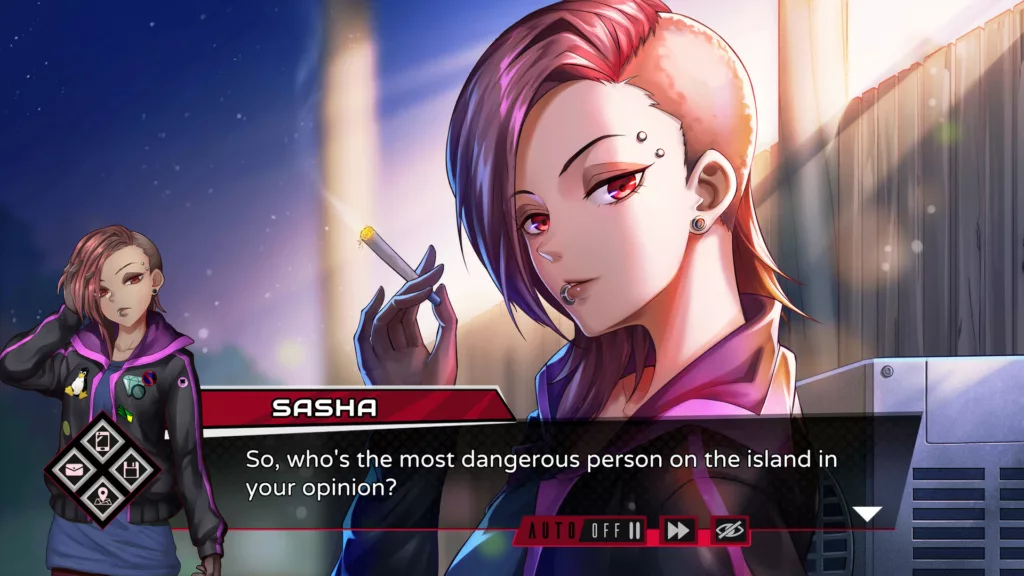 The sluggish opening act really dampens momentum out the gate. Too much time is spent on mundane conversations that fail to move the narrative forward or develop characters beyond surface-level tropes. The prolonged exposition dumps try one's patience even for veterans of text-heavy visual novels. This portion badly needs some fat trimming.
When the plot finally gains traction, it is often derailed again by juvenile attempts at crass humor. Repetitive pervy jokes utterly fail at being provocative and only serve to alienate players. The over-reliance on this uninspired comedy routine is more exhausting than entertaining.
Even more problematic is the forced sexual objectification that predominantly targets female characters. Their autonomy is frequently disrespected for the purpose of cheap fan service that adds no value. This overly gratuitous content feels at odds with the game's half-hearted attempts at social commentary.
Interactivity issues further limit Inescapable's potential. The infrequent dialogue choices lack meaningful influence over how events play out. And the limited selection of mini-games isn't enough to break up extended reading sessions sufficiently. Players are left without much ability to meaningfully shape their experience.
Oddly enough, some critical story developments occur off-screen then get explained after the fact. This awkward storytelling fails to deliver narrative payoffs with appropriate dramatic flair. The player feels detached from pivotal moments instead of invested.
Perhaps the biggest detriment to replay value is the lack of a chapter or scene select feature. You have to tediously replay from the very start to access alternate branches. Streamlining the process for seeing all endings would improve accessibility considerably.
Inescapable tries admirably to fuse anime storytelling with psychological thriller intrigue. But its lofty goals are restricted by glaring flaws in execution, respect for players, and functionality. These shortcomings must be weighed carefully when considering a purchase. Taste and tolerance for such issues is key.
A Visually Novel Letdown
Inescapable: No Rules, No Rescue had all the makings of a thrilling visual novel in the style of Danganronpa. The premise of kidnapped strangers forced into a livestreamed death game showcased sinister potential. Between the high stakes competition, eccentric personalities, and anime-inspired aesthetic, this should have delivered an engrossing experience for fans of the genre. Unfortunately, lackluster execution on several fronts restrict it from reaching such heights.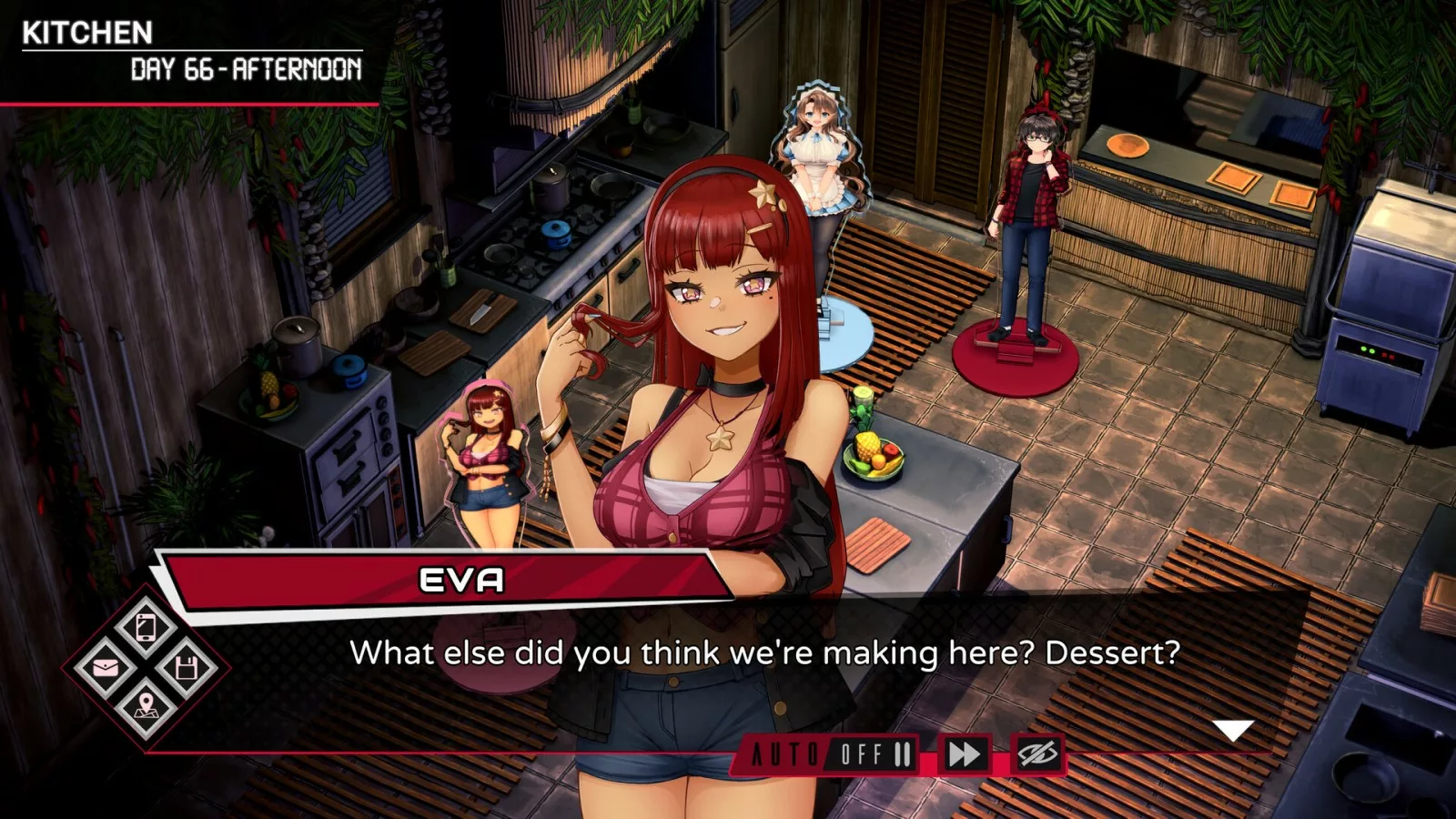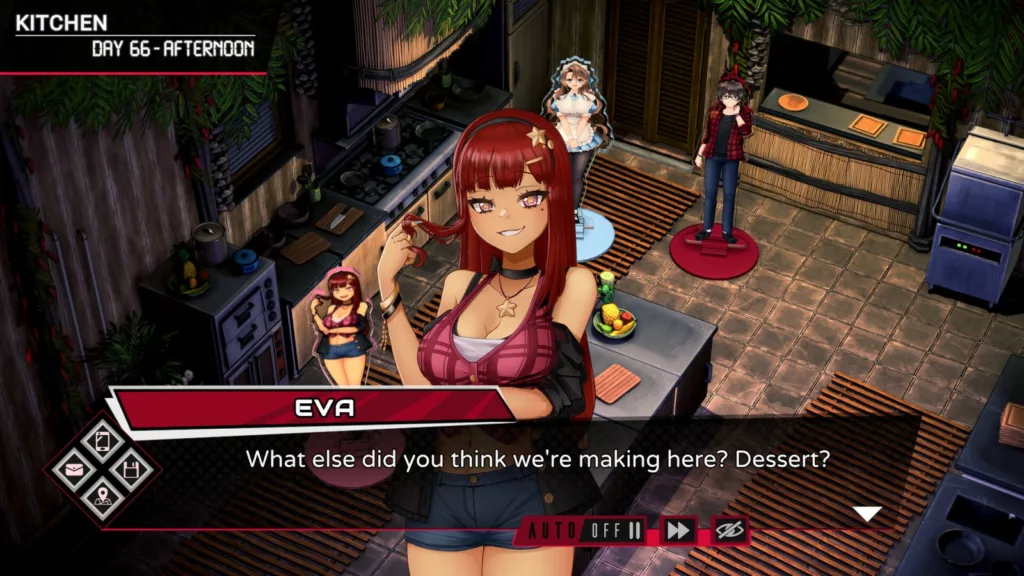 At its core, Inescapable gets a lot right as an interactive visual novel. The reading-focused structure offers plenty of dialogue between the colorful cast that is reasonably well-written. A sprinkling of mini-games provides brief diversions from the reams of text. The aesthetics speak directly to the target anime niche. But multiple issues keep it from ascending beyond an average offering in this crowded genre.
The plodding pace early on dampens engagement severely. Once things finally get moving, the storytelling lacks nuance and pays off plot threads haphazardly. Uninspired crass humor and sexual objectification clash with attempts at serious commentary. Interactivity and player choice are too limited to feel empowering. All these problems restrain Inescapable from capitalizing on its fascinating setup.
Fans of visual novels might still derive enjoyment from sinking their teeth into the social dynamics between the captive contestants. Reading through their conversations and learning their secrets can entertain despite the larger issues. But the appeal is limited predominantly to existing genre devotees who are forgiving of such shortcomings.
For players less accustomed to heavy reading and minimal gameplay, Inescapable is tougher to recommend. The sluggish pacing, disrespectful tone, and design frustrations overshadow the positives. The lack of gameplay variety also makes it a poor entry point for visual novel newcomers seeking more interaction.
In the end, Inescapable aims admirably high but falls short of hitting its desired targets. While not completely devoid of redeeming qualities, the problems inherent to its execution hold it back from being something great. It had all the potential to deliver a spiritual successor to Danganronpa's excellence, but stumbles in its uneven realization of the core vision.
Unless you are an avid visual novel fan already acclimated to flawed experiences, your time and money are better spent elsewhere. For all but the most devout anime game enthusiasts, Inescapable is a passable but deeply flawed effort that never escapes its own shackles. Those intrigued by the premise should still try the free demo before diving into the full game. Just temper expectations appropriately for the final product.
The Review
Inescapable: No Rules, No Rescue
Inescapable: No Rules, No Rescue reaches admirably high but ultimately falls short of delivering a thrilling visual novel experience. Despite flashes of potential, the plodding pace, disjointed storytelling, and disrespectful tone overload the experience with flaws not easily overlooked. Fans of the genre may still find enjoyment if expectations are tempered, but most players are better off seeking more polished examples of anime-inspired narrative games.
PROS
Intriguing premise of a reality TV death game
Large cast of eccentric characters with distinct personalities
Anime-inspired visuals stand out with vibrant style
Excellent soundtrack enhances the experience
Reading-focused visual novel structure works well
Sparks of solid writing and social commentary
CONS
Slow pacing makes the early game drag
Unlikeable protagonist Harrison with no development
Immature and repetitive sexual humor falls flat
Objectification of female characters is tasteless
Lack of meaningful choices or interactivity
Disjointed storytelling fails to deliver satisfying payoffs
No chapter select feature hurts replay value
Inconsistent voice acting quality
Frustrating fishing mini-game feels pointless
Never fully capitalizes on its narrative potential