Blizzard Entertainment's popular digital card game, Hearthstone, is taking a significant step to welcome back returning players with the introduction of catch-up packs. Announced at BlizzCon 2023, these packs are designed to help players who have taken a hiatus from the game to quickly bolster their card collections and re-engage with the game on a more level playing field.
Catch-up packs are a unique offering in Hearthstone. Unlike regular card packs, which offer a random assortment of cards, catch-up packs are tailored to each player's existing collection.
They analyze the player's current card set and provide cards from every Standard expansion released before the latest one, "Showdown in the Badlands." This dynamic approach ensures that players receive cards they don't already own, effectively filling gaps in their collections.
During an exclusive interview at BlizzCon 2023, executive producer Nathan Lyons-Smith and game director Tyler Bielman shared insights into the concept behind these packs. Lyons-Smith emphasized that while these packs are a new addition, they are not unlimited in availability.
Bielman further clarified that the purpose of these packs is not merely to be another product for purchase. Instead, they are a strategic tool aimed at helping players with smaller collections grow their arsenal of cards, enabling them to compete more effectively and enjoy the game alongside veteran players.
Blizzard is kicking off this initiative by offering free catch-up packs to players who log in when the new expansion launches. Additionally, a special event tied to the "Showdown in the Badlands" expansion will allow players to earn up to five more catch-up packs. For those looking to invest further, these packs will be included in pre-order bundles for the expansion, and more will be available in launch-day bundles in the Hearthstone store.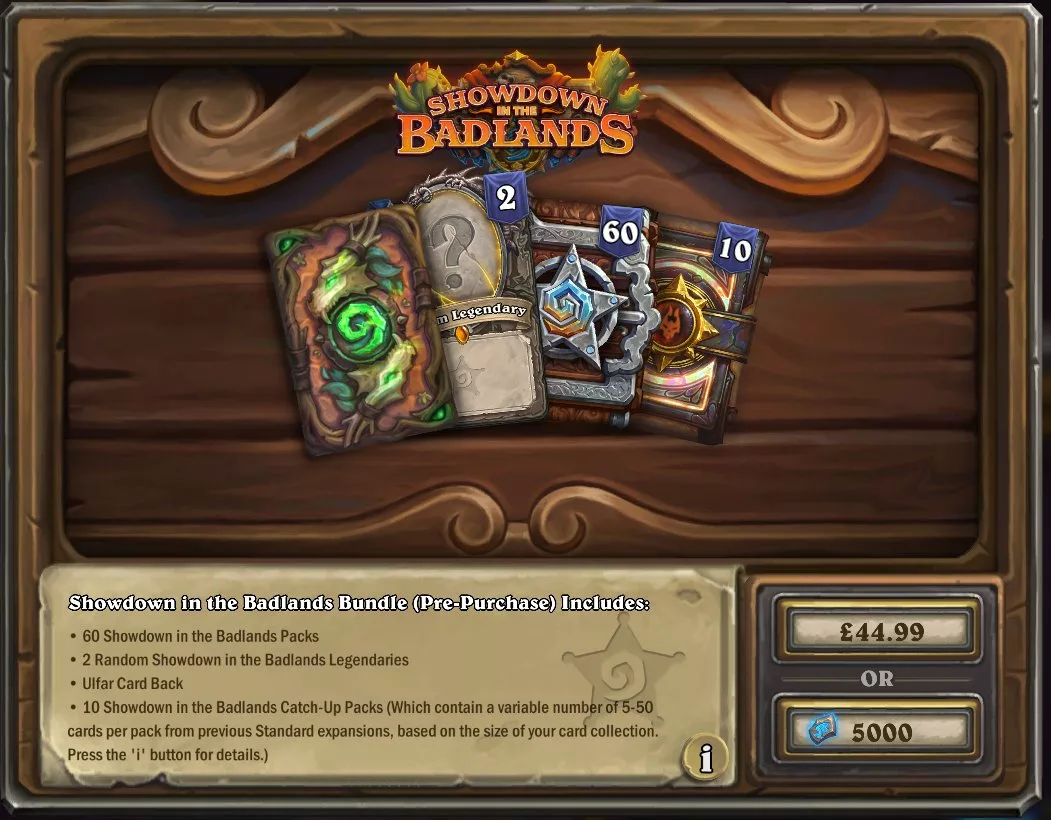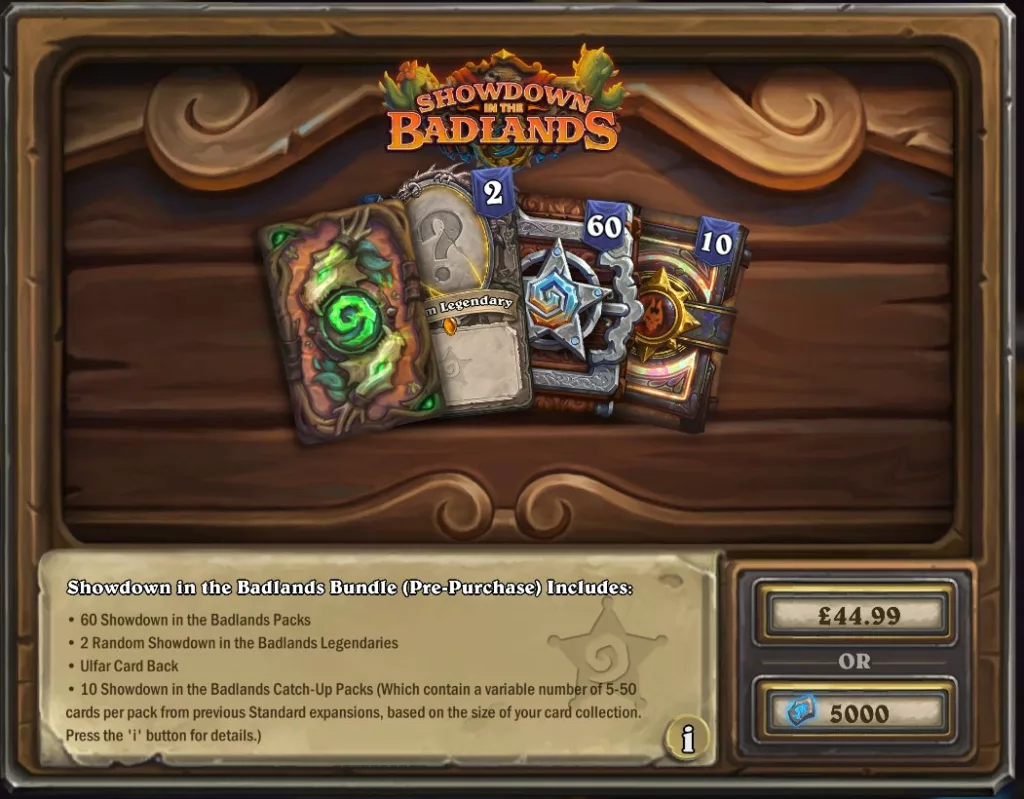 An example showcased at BlizzCon revealed the significant impact of these packs: opening 20 catch-up packs on a new account resulted in unlocking 798 cards. The packs encompass cards from five recent expansions in Hearthstone's Standard format, with a total of 851 collectible cards available from these sets.
However, it's important to note that the three oldest expansions will transition to the Wild format in the next year, affecting the availability of 523 out of the 851 cards.
While the exact pricing details for these packs were not disclosed by Lyons-Smith and Bielman, Blizzard has announced that catch-up pack bundles will be available in the Hearthstone shop starting Tuesday, November 14.
Further information about the distribution of cards in these packs can be found on Blizzard's support website, providing interested players with a comprehensive understanding of how these packs can enhance their Hearthstone experience.