Japandi term is a fusion of Japanese and Scandinavian words. This is the name of a new home trend that has a future. It's not hard to see why – Japandi style is clean to minimalist but warm and cozy at the same time. And it's beautiful, as well.
Japandi is more than just a lifestyle; it's a philosophy. Japandi is a term coined by combining "Japanese" and "Scandi". It blends Scandinavian design, minimalism and the Japanese philosophy of Wabi Sabi, which sees perfection in imperfection. The two cultures have a similar view of aesthetics and design based on minimalism, both valuing functionality, calmness and a balanced approach to life.
That is reflected in the design of the interiors, in which craftsmanship, the traditional decor and natural materials and elements are the main focus; everything is combined simply. Together, we will look at how to create the perfect Japandi interior. But if you love colors and ornate rooms, then this style is not for you.
The wood is the basis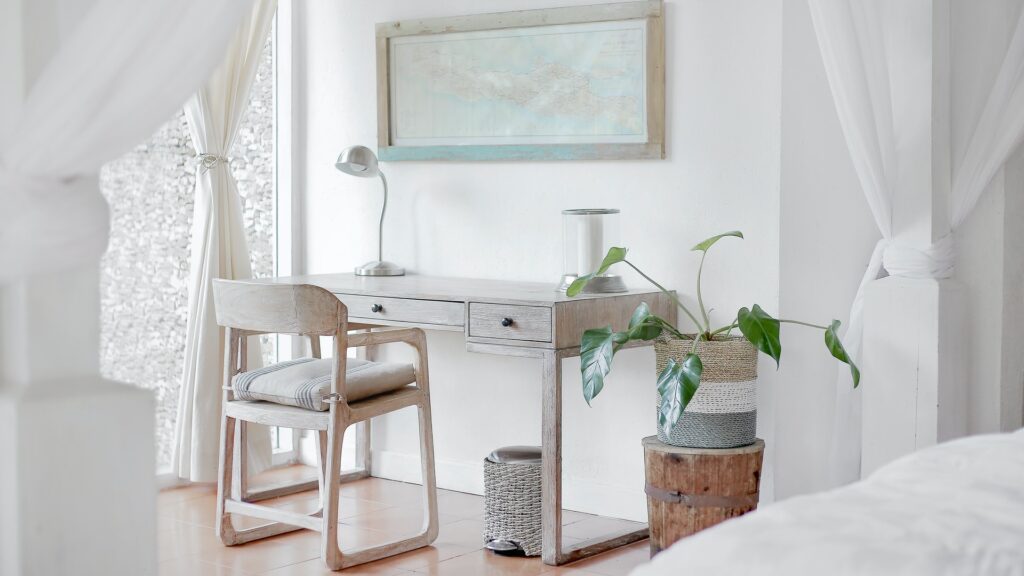 The warm and neutral color of the wood is the foundation of any Japanese interior. In the Scandinavian style, the base is white, while Japandi works with muted colors and natural tones like brown and beige. The black and gray are also allowed; they are meant to create a more dramatic atmosphere, though not too much.
You can give space to other colors – muted pinks, greens and blues that will complement earthy and wooden elements. Even bold colors can be used to create an interesting solitaire and do not interfere with the minimalist design.
Also Read:
Floor level furniture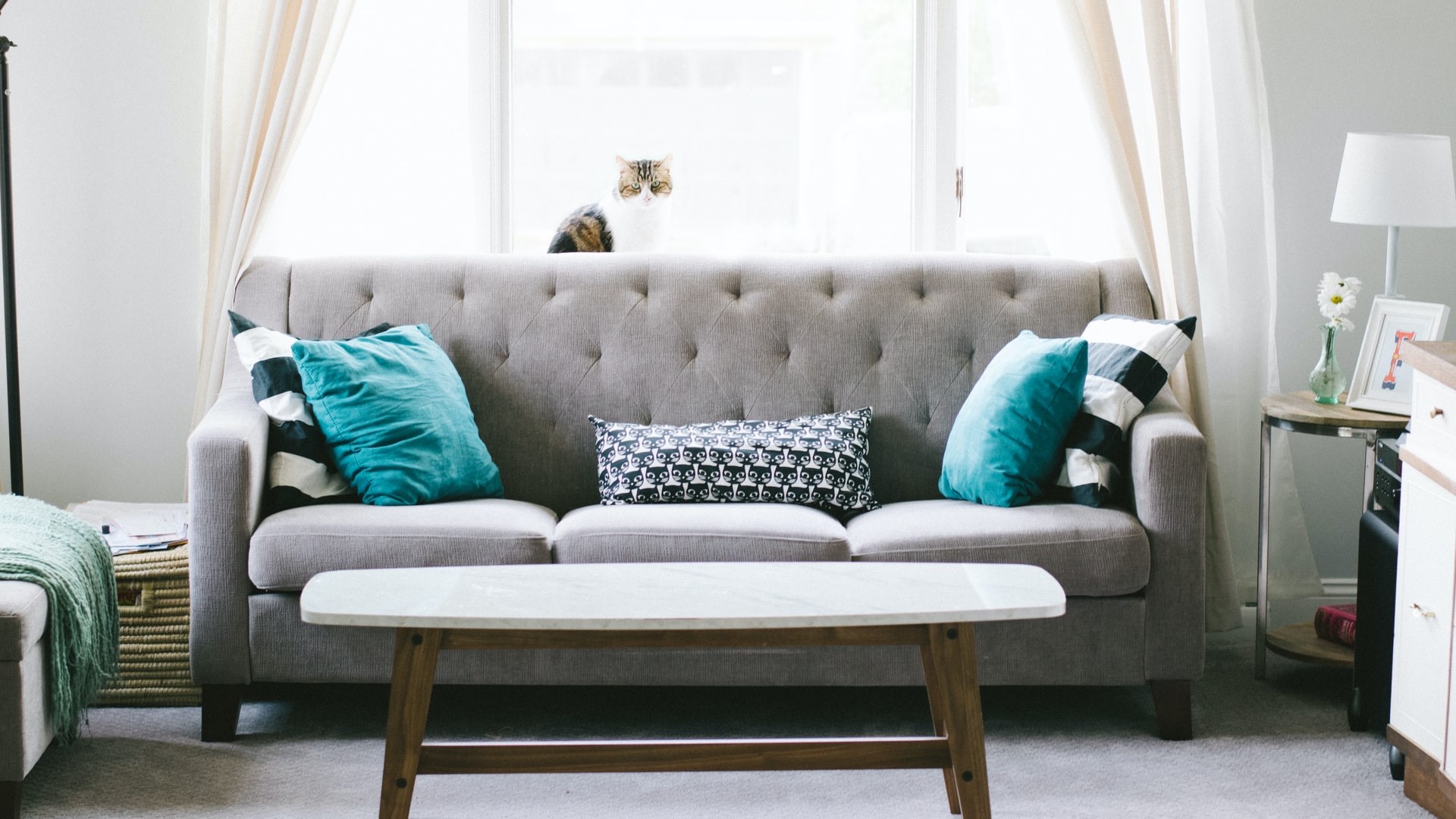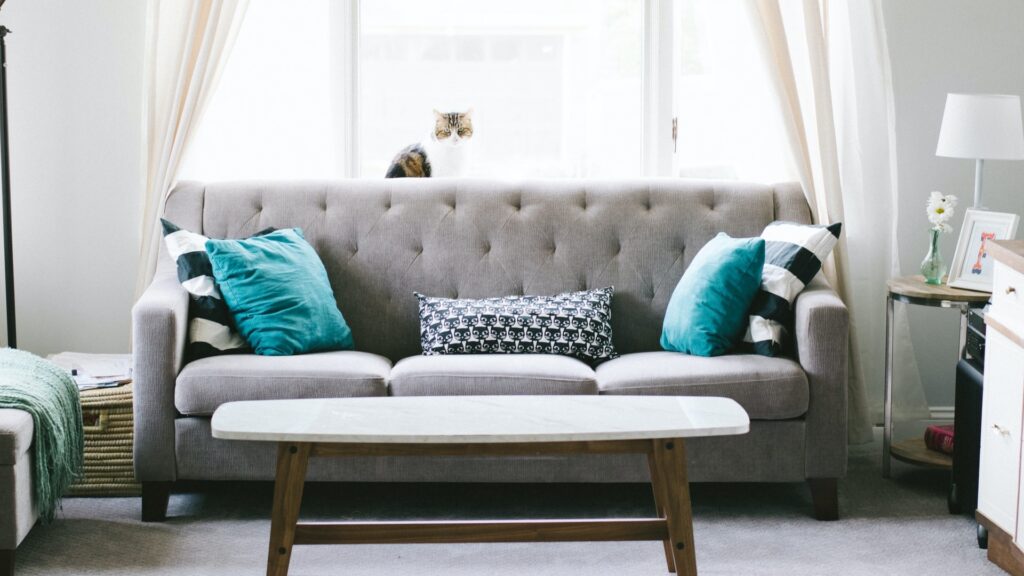 Japanese people prefer furniture that is low to the floor. They are meant to promote the connection between people and the earth and are exactly the kind of furniture that suits the Japandi style. Moreover, furniture should be chosen with great care, as it is a distinctive and eye-catching accessory. His lines should be clean and minimalist. Its furniture should be made of natural materials and of high quality. The ideal material for its production is wood.
The interior design in Japandi style is simple, practical and impressive, but not boring at all. Each item has its own purpose, and there is no place for frills and unnecessary decoration.
You cannot do without accessories, but you should not overdo it!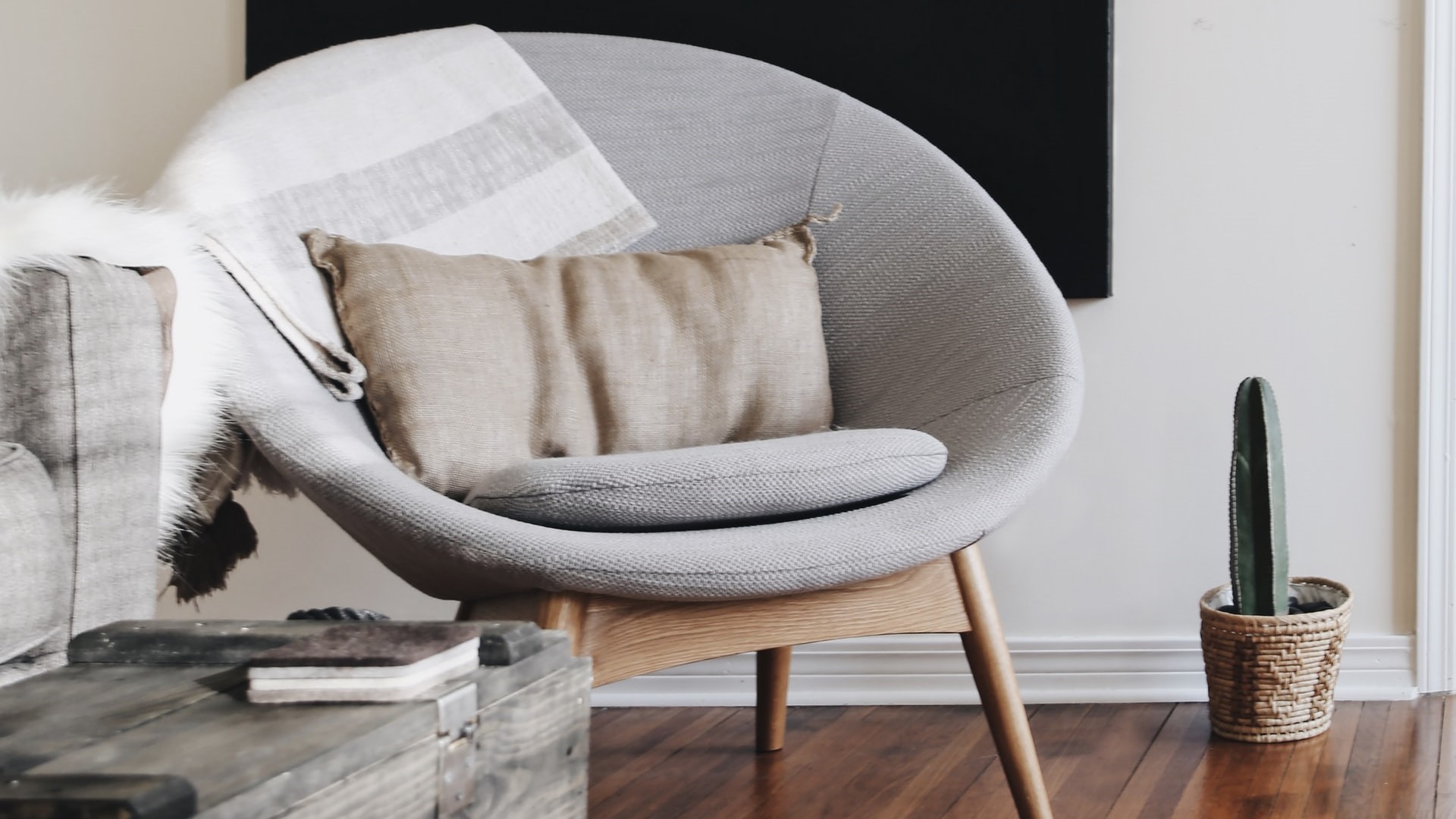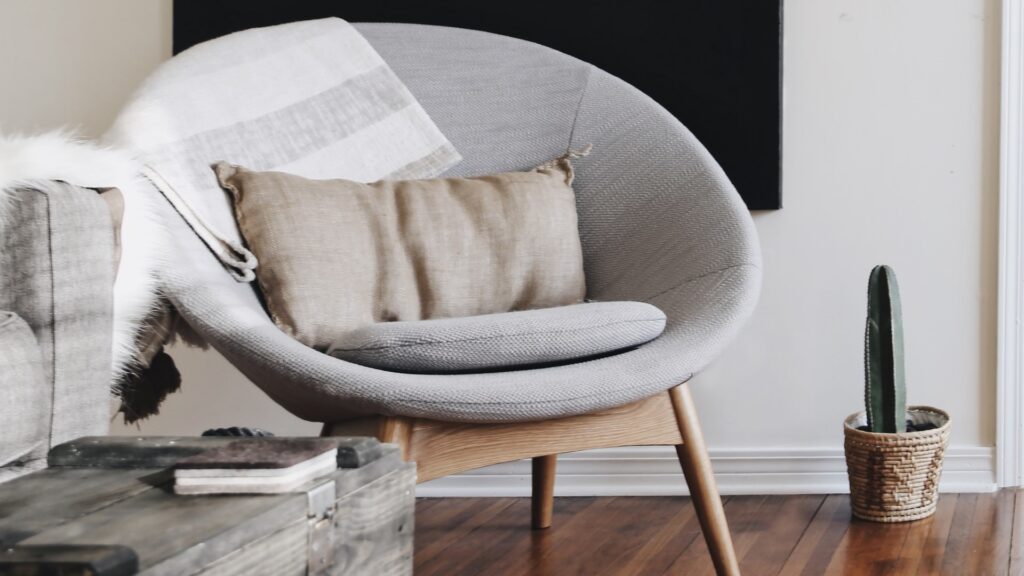 Do you like accessories? Please don't overdo it; decorations are mainly plants, glassware, books and ceramics. Walls should also not be cluttered. There is no need to create a gallery in your home; pick a large abstract work that you frame with natural materials. Or grab a painting depicting a landscape. Works of this kind will decorate the room harmoniously.
Your can also play with traditional Japanese accessories such as hand-painted urushi wallpaper, shibori fabrics, Handmade ceramics and textured paper lamps. Furnishing fabrics and textiles should be made of natural materials, with no decorations or patterns; the only differentiating element may be the texture of the fabric.
The Wabi Sabi philosophy is based on a love of natural imperfection. Whatever is created by hand always has a certain perfection that gives the piece a touch of originality. So forget the giant furniture and home accessories houses and look for local artists and artisans.
You cannot do without greenery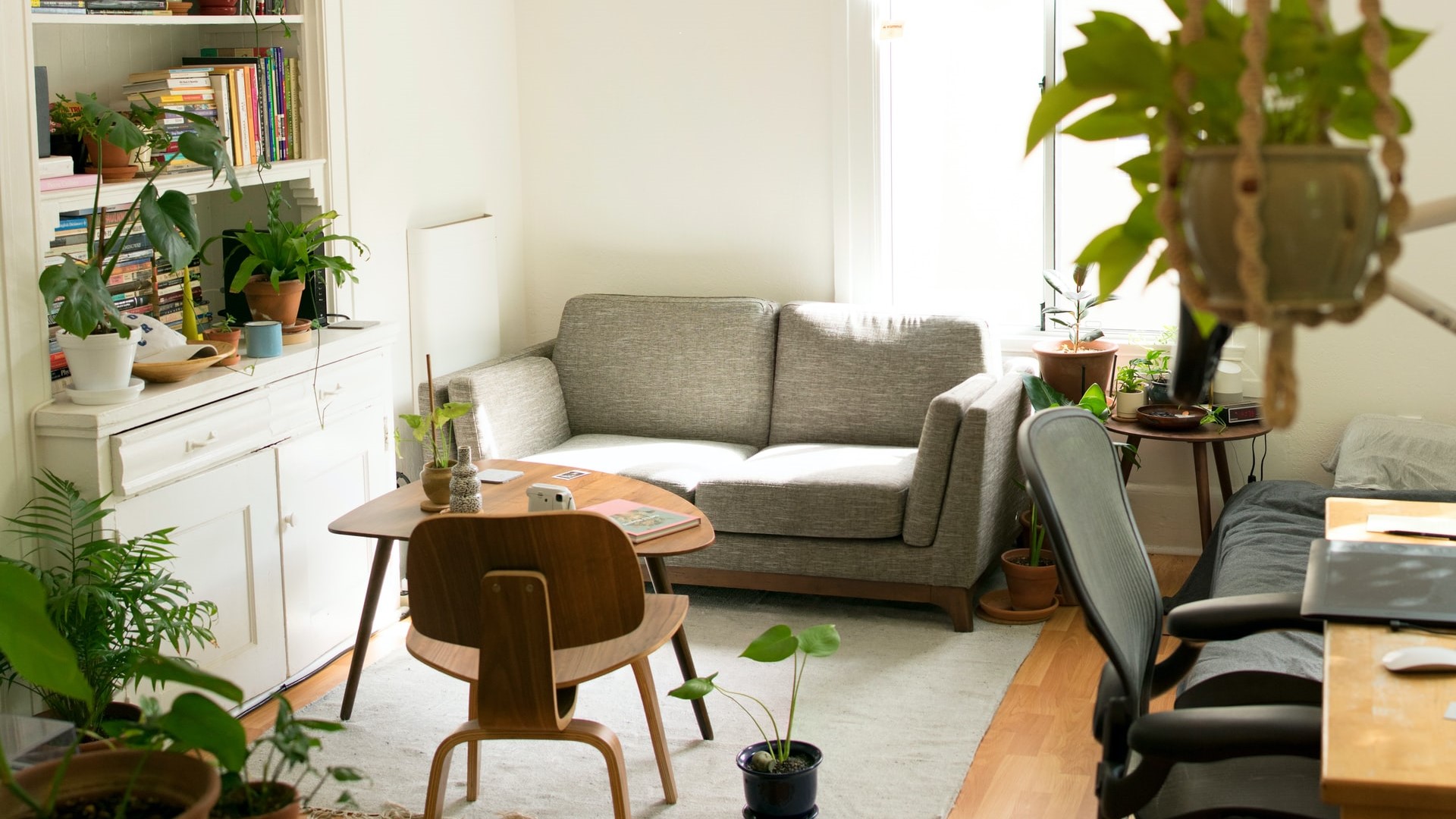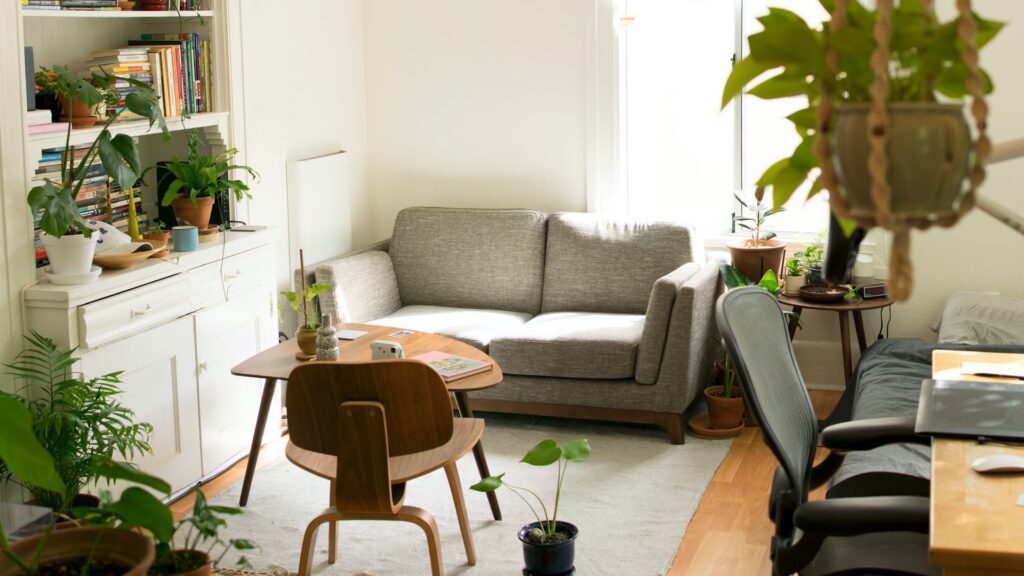 When decorating in the Japanese style, the main choice is houseplants. The blurring of the lines between indoors and outdoors is one of the foundations of this style, so bringing nature indoors is the best way to achieve this.
But quality is what matters, not quantity. The aim is not to create a jungle at home in which every available space is occupied by a plant. Select only a few plants (maybe one is enough) that will add simplicity to the house. Preferred are tall plants with elegant leaves, which should be placed in a suitable natural pot.
And how to combine it all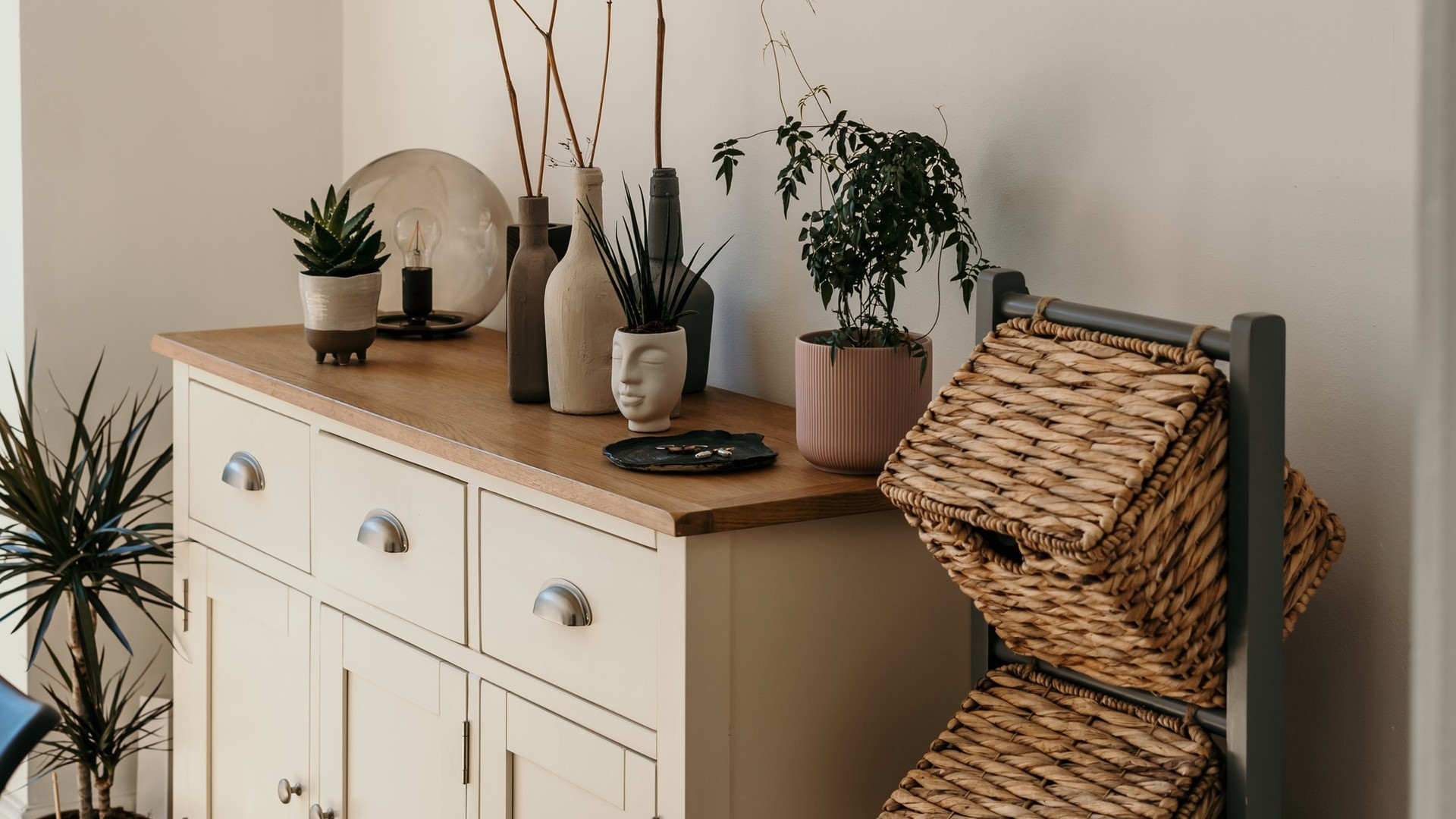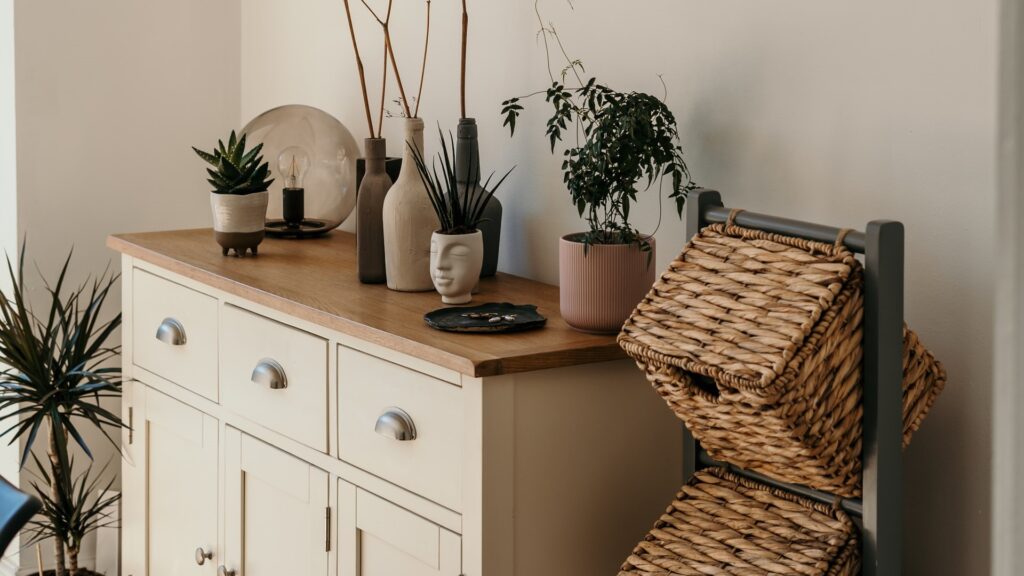 It is not easy to find the balance between minimalism and coziness, but it's the key to a perfect Japanese interior. Scandinavian and Japanese influences can be combined in various ways. There are several ways to combine Scandinavian and Japanese influences. Install a wooden floor and use cool pastel tones in combination with neutral colors on the walls.
The furniture should be low, however, experiment with asymmetrical heights of individual pieces of furniture to break the monotony. You should include wood coffee tables and sofas in the interior. Next, cozy up the room with textiles like pillows and throws, put out a rug made of natural materials, add a nice modern piece to the wall, and purchase an eye-catching palm tree.