Do you like to reduce the amount of plastic you use in your everyday life? Don't worry: Living plastic-free is easier than you think. A few little tricks, some cool alternatives, and affordable tools will get you started on a greener life.
In this article of Gazettely, we will show you which little things you can do right away without spending a lot of money – while shopping, on the go and in the household. Stay tuned!
Shopping low plastic
The cornerstone for a low-plastic life is probably laid when you go grocery shopping every week. There's a reason they say "your shopping list is a ballot" – as you can try to make an eco-friendly choice every time you buy something. The way to do that?
Make sure you bring your own bags!
It's the classic way to avoid using plastic bags on site: simply take your cloth bags, burlap bags and baskets to the supermarket. Vegetable nets, bottle bags, and even thermal shopping baskets are perfect for small and large hauls. Even a shopping trolley is a good solution, too, according to how much you need.
For impulse purchases, always have a small cloth bag in your luggage. When folded, they don't take up much space, can be reused wonderfully, and are versatile.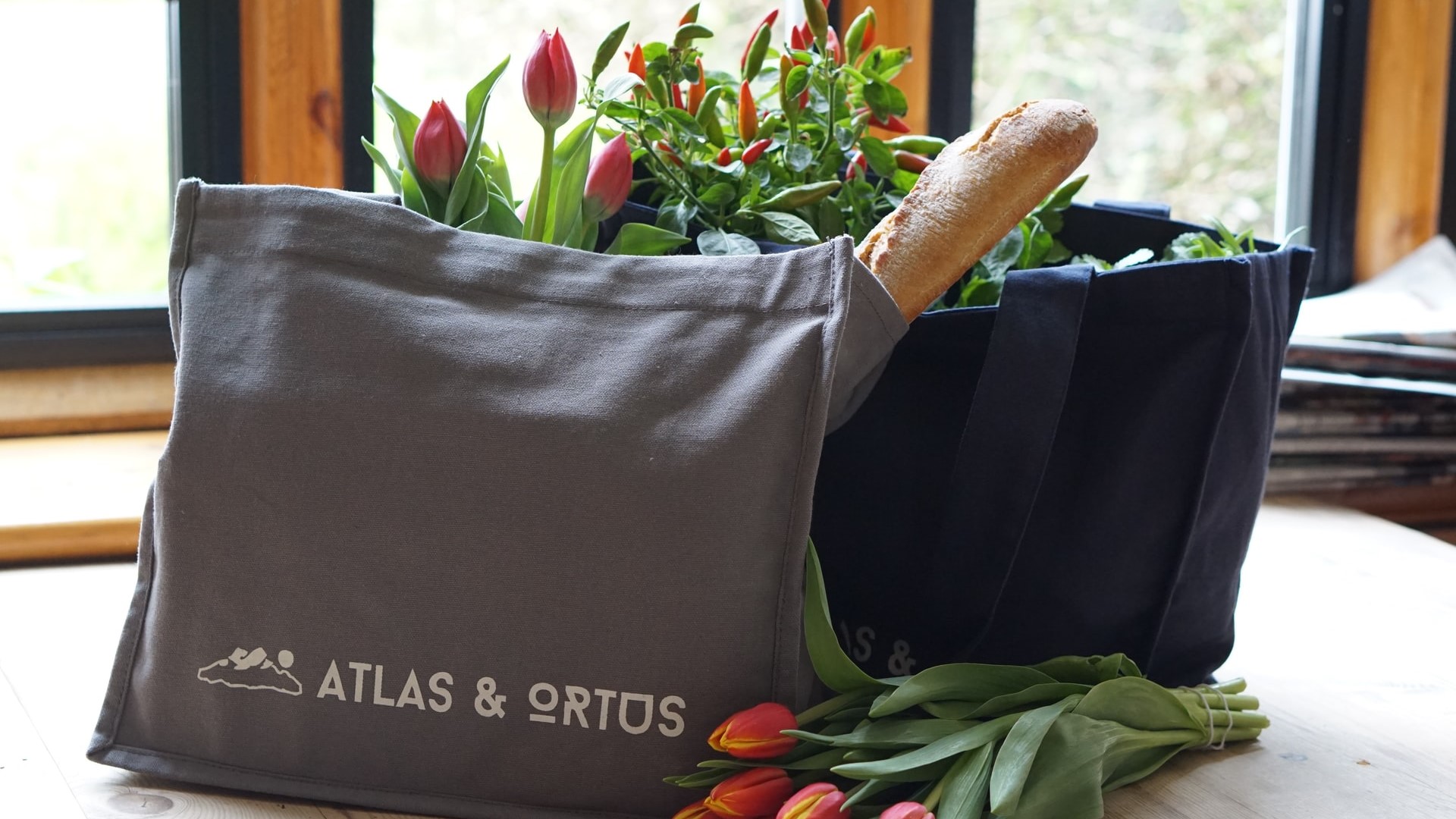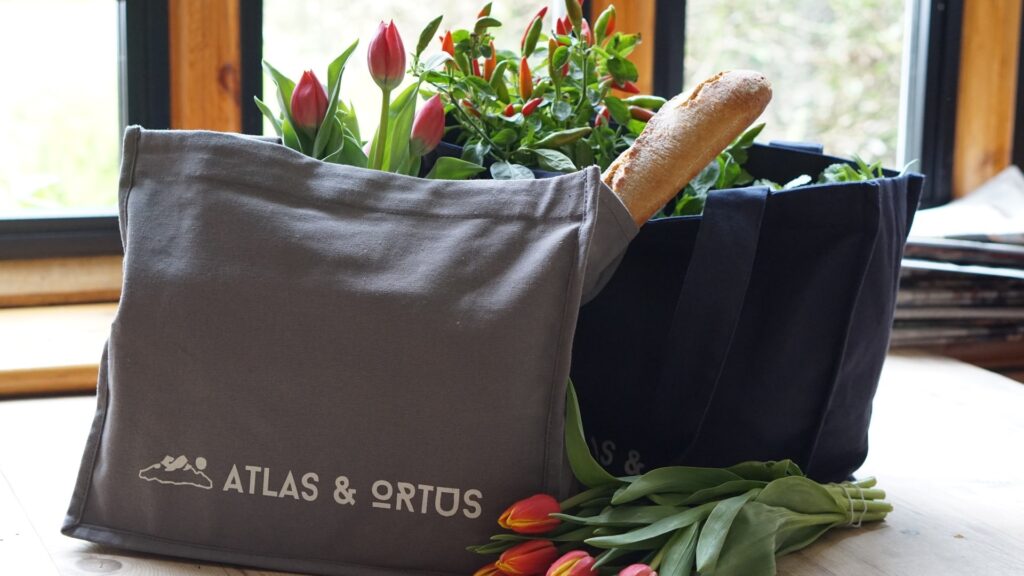 Make sure your food comes in plastic-free packaging!
Wrapped cucumbers, single-use juices, packaged lettuce? Cut it out! If you look through the shelves, you will discover a variant for almost every product, which means less waste. You can buy yogurt in jars, grab vegetables without any packaging, and get cold cuts packed in their boxes at the fresh produce counter.
Our tip: vegetable nets in different sizes ensure that your food is protected and doesn't have to be packed in plastic.
Check with your local grocery store for options, and make a statement for greener shopping!
Go shopping in an unpacked store!
Go plastic-free when you shop at unpackaged stores. Bring your storage boxes and bottles and fill the food of your choice yourself. These can be dry foods as well as liquids like milk or oils: even detergents and washing powder can be stored there.
Unpackaged stores are often only found in larger cities. However, in some supermarkets, you can also find special departments where you can buy muesli, flour, juices, rice, etc. "without everything". For a list of unpacked stores near you, visit NABU.
Plastic-free storage containers for your home
Our kitchens are full of plastic: Tupperware, capsules, plastic cutting boards, and plastic drinking straws. There are great alternatives that you don't have to spend a fortune on.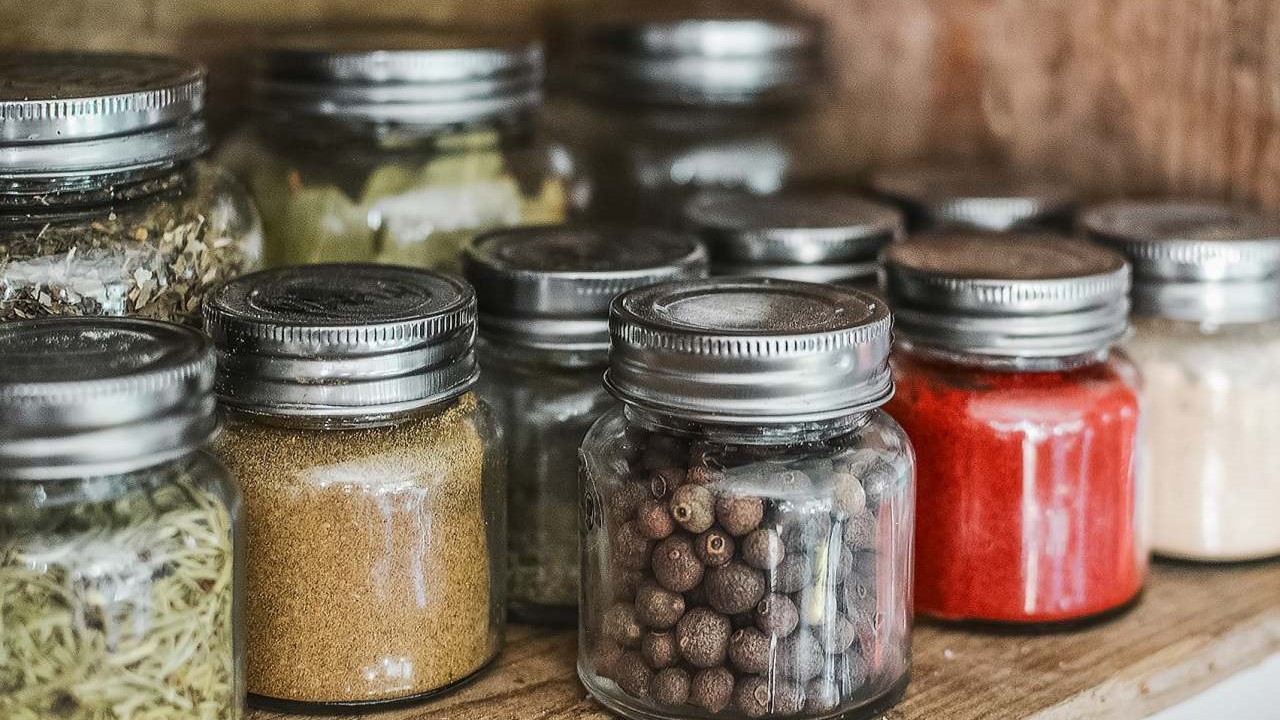 For example, what about plastic-free storage jars and glasses in the cupboard? This looks nice and is also a practical and hygienic less-waste solution.
Beeswax wipes are a great alternative to aluminum foil and cling film. You can wrap fruit, veggies or bread with them or cover open storage jars. They're also perfect for wrapping a snack. After using the wrap, rinse it with cold water, and it's ready to be reused. Hot or greasy food should not be wrapped in it because of the wax.
Note: You shouldn't throw everything away right away because that would be unsustainable. However, if you will discard your storage jars anyway or buy more, it is worth switching to stainless steel and glass.
Sustainable soap & solid shampoo
A very simple and inexpensive step to live plastic-free: throw your soap dispenser out of the bathroom and use the good old soap bar again. This is more productive and usually comes without packaging waste. Even hygiene is not a problem if you take care of the soap a bit and let it dry well after washing your hands. Along with a stylish soap dish, it's all clean and nice to look at the same time.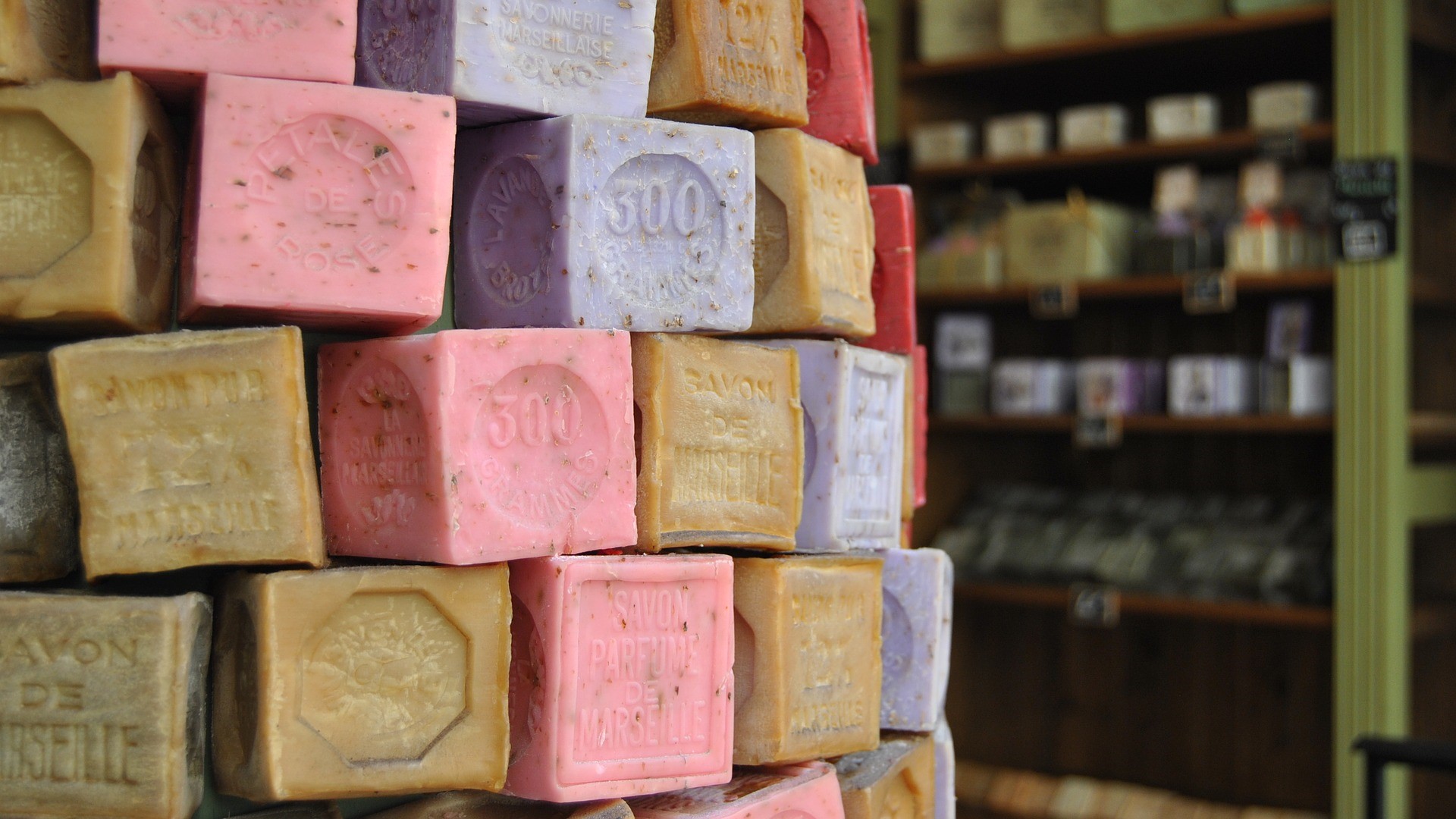 Tip: You can easily make soap and customize it to your preferences. Anne shows you in our blog post a tutorial and what you need for it.
The solid shampoo has also long since arrived on the shelves of all drugstores. Cleans and cares for the hair just like liquid shampoo. It has other advantages: Because of its solid form, packaging can be plastic-free, often even needing no wrapping at all. In addition, it is more productive since you use a smaller amount to wash your hair.
How to wash your hair with solid shampoo
Put the shampoo in your hand, wet it slightly, and massage it into your wet hair. Alternatively, you can also lather it between your hands and then put it into your hair.
Put away the solid shampoo and spread it all over your hair, so it lathers and cleanses.
Rinse your hair, and you're ready to go.
For storage, use a soap dish or a hanger. Please do not leave the product in the water for too long, as it may dissolve in the long run.
All you have to do is figure out which solid shampoo works best for you. Here's the thing: test your way through the different offerings because some lather more, some less, and also, the hair feel is different.
Organic detergent without microplastics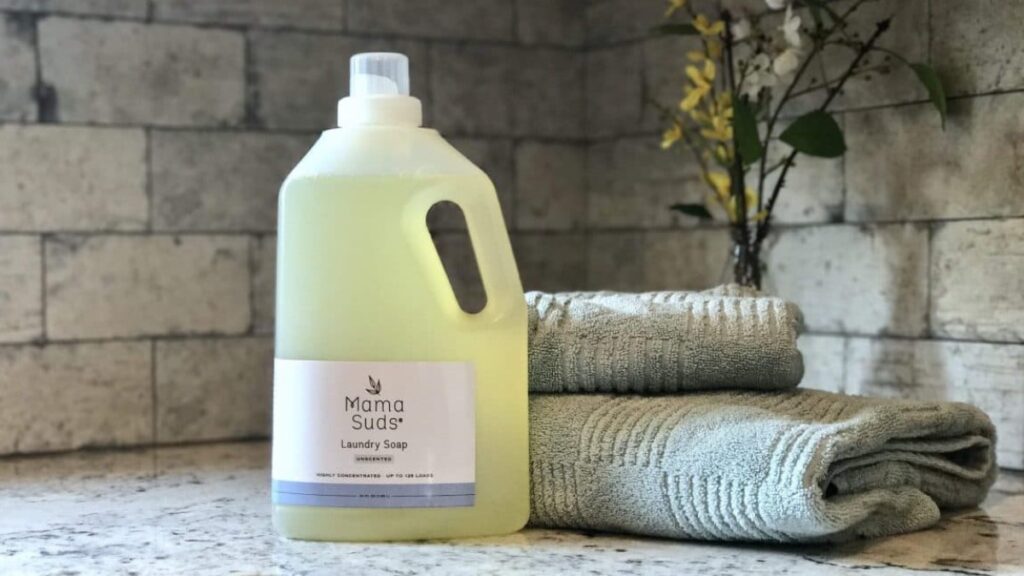 Very small plastic particles are often used in conventional detergents to support the mechanical cleaning effect. However, most household dirt can be easily removed with home remedies, such as baking soda, lemon, baking powder, vinegar essence, etc.
Those who want to use real cleaners instead of home remedies can at least resort to the plastic-free variety. Firm cleaning agent tabs are biodegradable and not individually packaged.
Dissolve them in water and use them for window cleaning, wiping, various surfaces or the toilet, depending on the intended use.
Refillable drinking bottles for on the go
Tap water is one of the best-controlled foodstuffs in Germany, says the Federal Environment Agency. So there's no need to buy water at all – certainly not in plastic bottles. Unless there are lead pipes in the house, you can drink the water directly from the tap and take it with you. Bottles made of glass or stainless steel are great for on the go.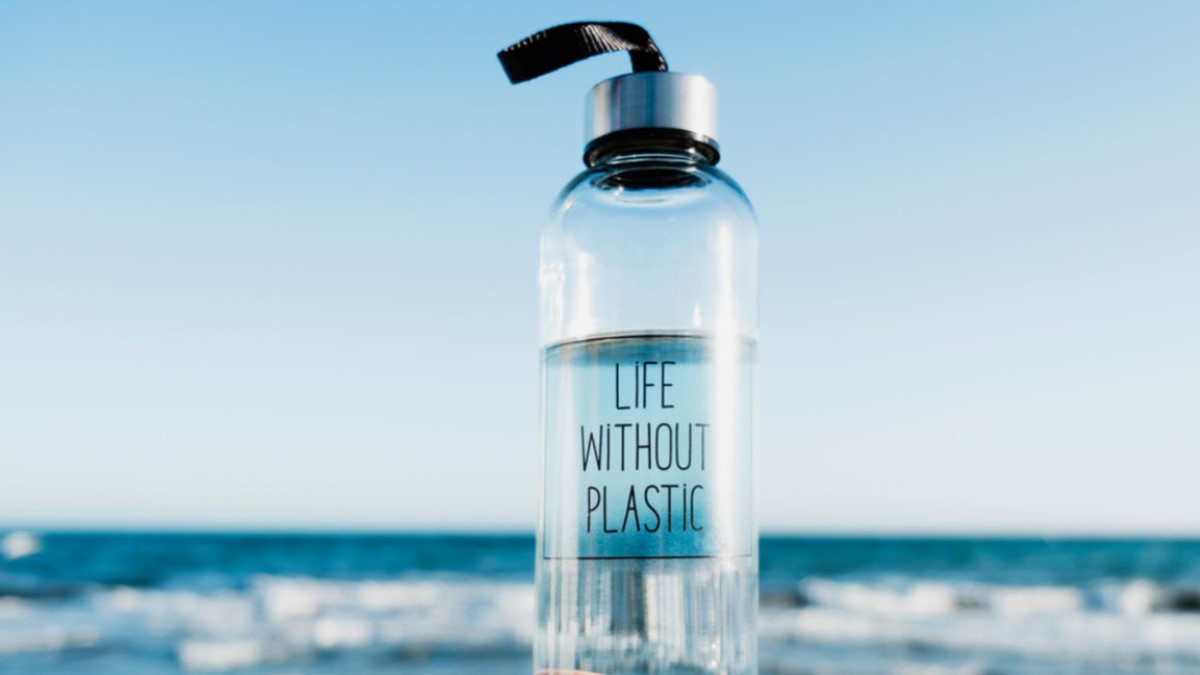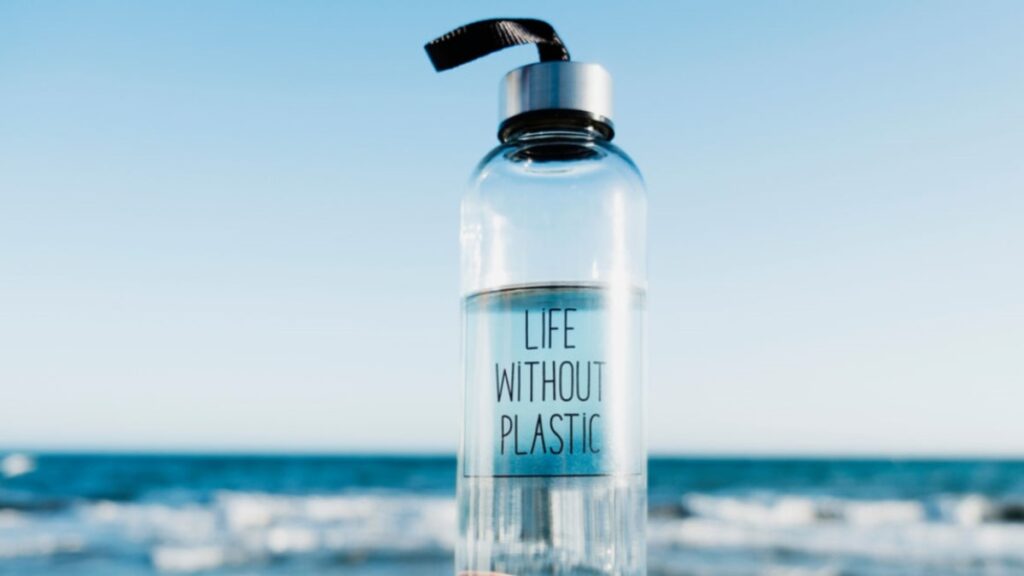 You'll also save a lot of money since tap water is significantly cheaper than bottled water. Do you miss the carbonation? Water bubblers like the Sodastream leave nothing to be desired.
Your coffee mug for on the go
When you're thirsty for coffee on the go, you reach for a to-go cup? Is it just a bit of cardboard? No way. Every single one has a plastic layer on the inside and usually a plastic lid, making it impossible to recycle in any meaningful way. If you want to live low on plastic, avoid this environmental sin and take your coffee cup with you.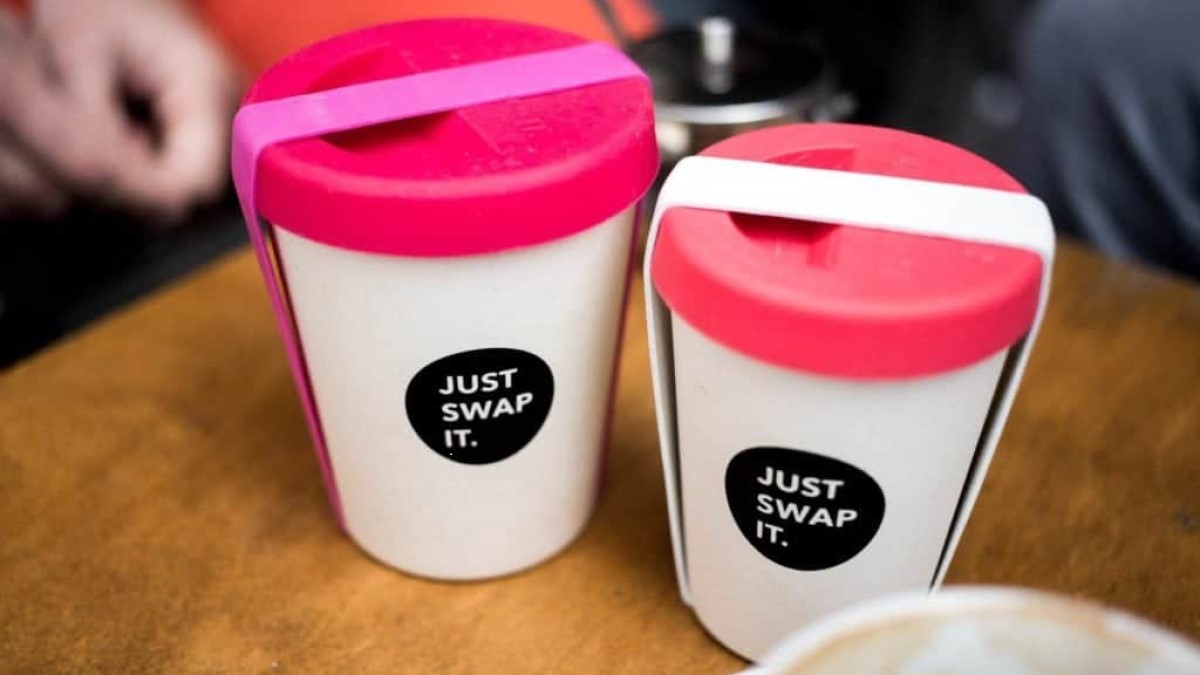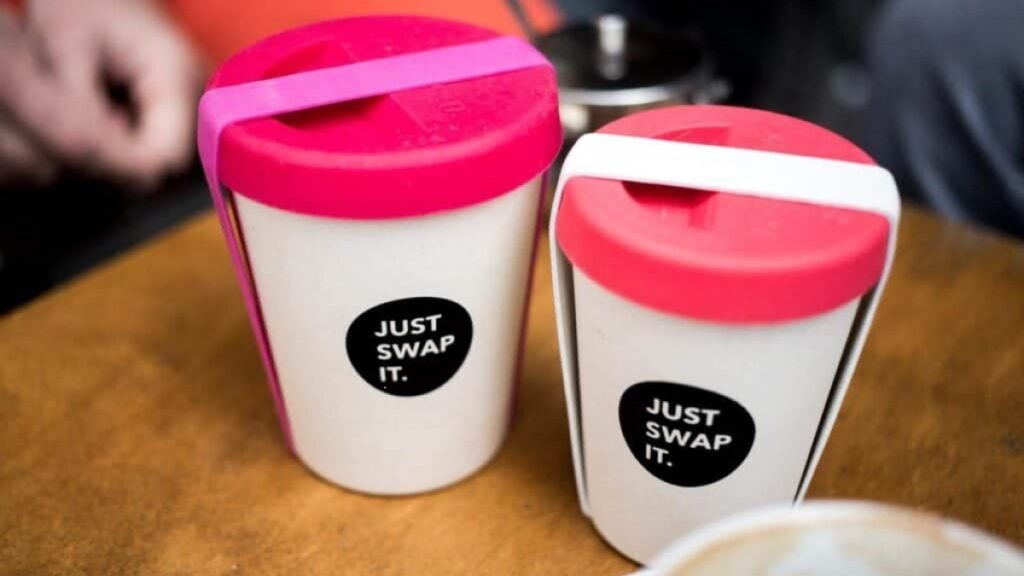 A good thermal mug will keep your coffee warm for much longer and is super sustainable due to its durability. Plus, most models have a tight seal, so you can quickly stash them in your backpack when you're on the go. Just ask the baristas you trust if they can make coffee directly in your mug.
Tip for budget savers:
Many cafes and chains, like Starbucks, even offer a discount if you bring your cup. Up to 30 cents is possible!
And if you forget your cup, there are still environmentally friendly alternatives to the plastic cup – for example, the RECUP. With the lifetime of a RECUP deposit cup, you can save about 1,000 disposable cups and drink your delicious coffee with a clear conscience.
Low plastic life FAQ
In this section of our "living low plastic" article, we will answer some frequently asked questions about the topic. Stay tuned!
Is paper a good alternative to plastic?
In terms of sustainability, paper is ahead of the game: It is made from renewable wood and decomposes completely. In contrast, plastics are made from finite petroleum and do not decompose.
However, even paper has its pitfalls, as it tears much more quickly and is therefore not durable. Moreover, it only works out if it is ensured that exactly as much wood grows back as is used for its production. That is often not the case.
Try to use alternatives made of glass, metals and fabrics – or buy unpackaged.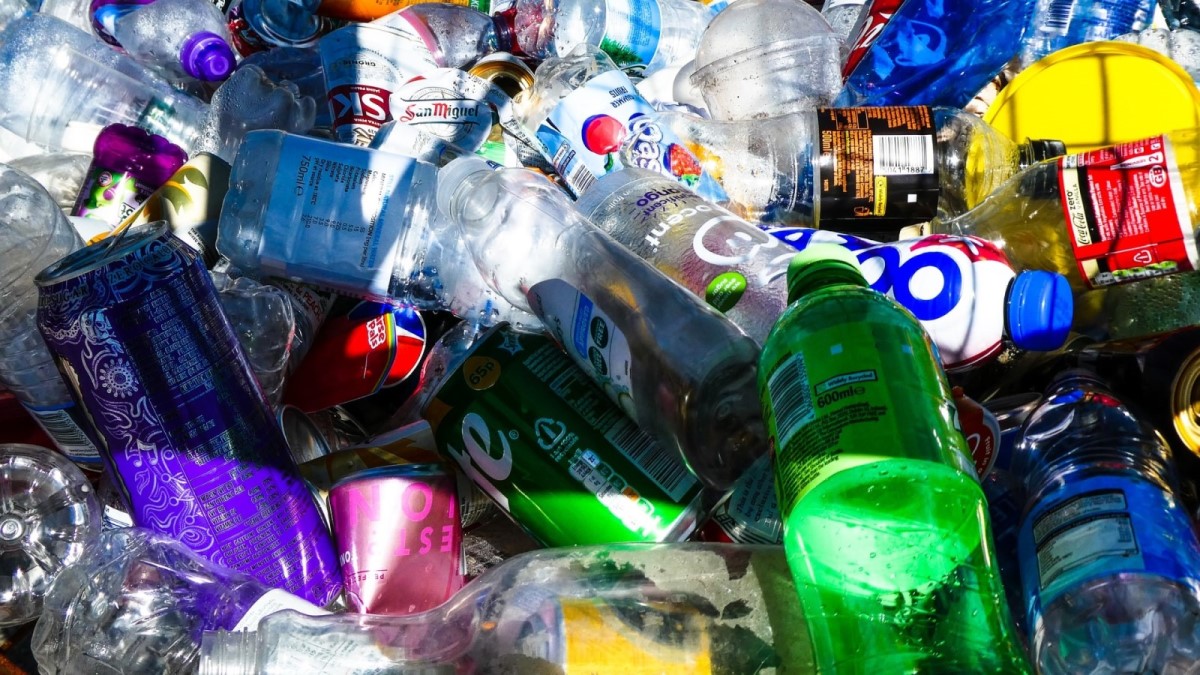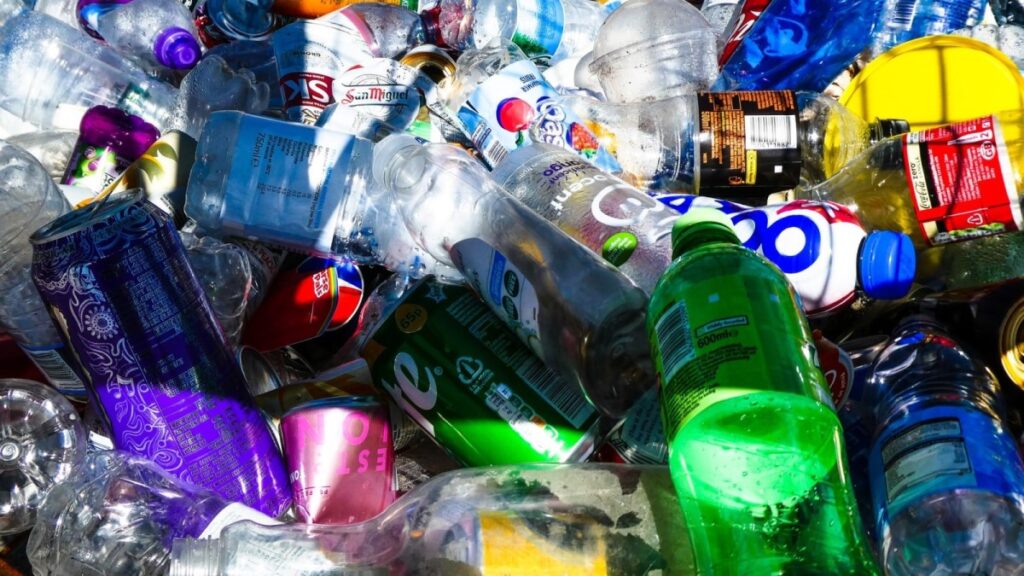 So what do I do if I absolutely can't avoid plastic?
Just chill out! Look for alternatives and ask around; sometimes, it really can't be avoided. If you do buy packaging or have to take a plastic bag, do your best to reuse it for as long as possible:
as shopping bags
as a craft bag and as a base for painting
as a trash bag
When traveling, pack shampoo and shower gel.
for packing objects
Also Read:
What else can I do to get involved?
Collect trash in nature and participate in clean-ups.
Utilize apps like "Replace Plastic" to show supermarkets and manufacturers that you would like to see less waste.
Give plogging a try and do something good for your body and the environment.
Make a lot of things yourself and thus eliminate plastic packaging.
Donate to organizations that fight plastic in the environment.
Living completely without plastic is not (yet) possible in our everyday lives. Time and again, we are faced with situations in which we have to make decisions and set priorities. Give it your best shot and start with simple, little steps; don't go crazy. Have fun trying out the sustainable alternatives!