A major update will hit GTA Online servers as early as next week, which will significantly expand Grand Theft Auto 5 Online. Developers have just confirmed the release date for Los Santos Drug Wars.
The GTA Online is a phenomenon that is hard to pass by, and I can confidently suspect that at the end of the year, many gamers will log back into the production's servers to check out the just-announced content.
December 13 will see the debut of GTA Online Los Santos Drug Wars and the expansion will bring "a new variety of psychoactive mayhem" to Rockstar studio's production. The novelties will be available on the PS5, XSX|S, PS4, Xbox One and PC platforms.
Players in this case will be able to drive a new enterprise, test more cars and go on more missions, while the developers also announced "experience-related improvements" to gameplay.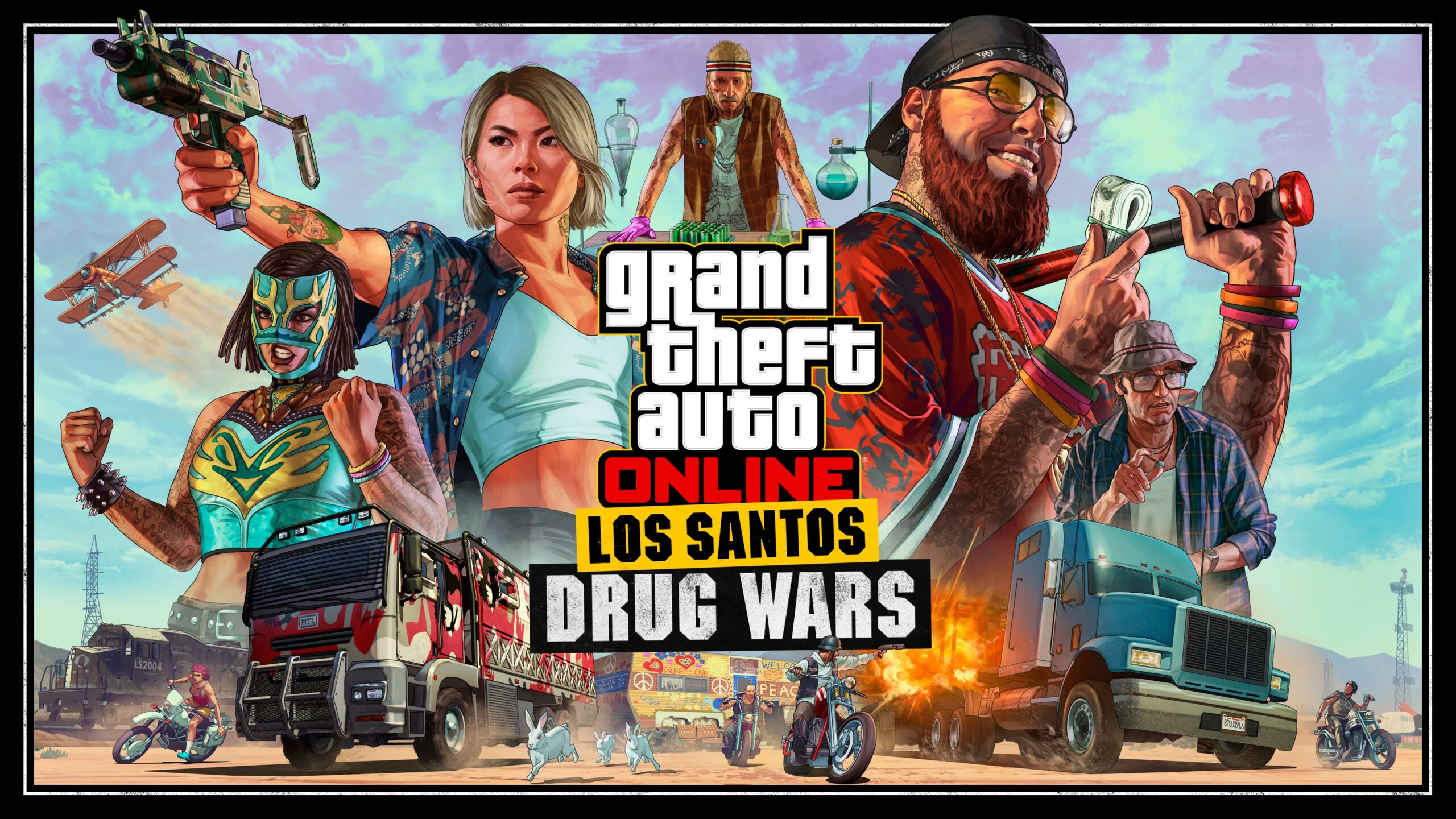 However, this is not the end of the exciting news, as developers confirmed that this is the first dose of news – Los Santos Drug Wars is "the opening chapter of a new, extensive, two-part story update to GTA Online."
And the community can look forward to more narrative-based quests, that should once again be in high demand.
"Head straight to Blaine County and join old pal Nervous Ron and a new band of outlaws from out of state looking to make their mark on the Los Santos psychedelic trade. Fight an unlikely coalition of wealthy hippies and adventurous bikers as you prepare powerful hallucinogens – either in sophisticated labs or in your own massive lab – in the opening chapter of an extensive new two-part story update to GTA Online."