As we venture deeper into 2023, the strategy game genre continues to captivate and challenge players worldwide. Whether you prefer commanding vast armies, exploring uncharted territories, or building sprawling civilizations, there's a strategy game out there to suit your desires.
In this article, we delve into the 15 best strategy games of 2023, highlighting the various titles that stand out in terms of gameplay, visual design, and overall player engagement. Get ready to embark on new adventures, overcome obstacles, and create your own legacy in the world of strategy gaming.
15. Timberborn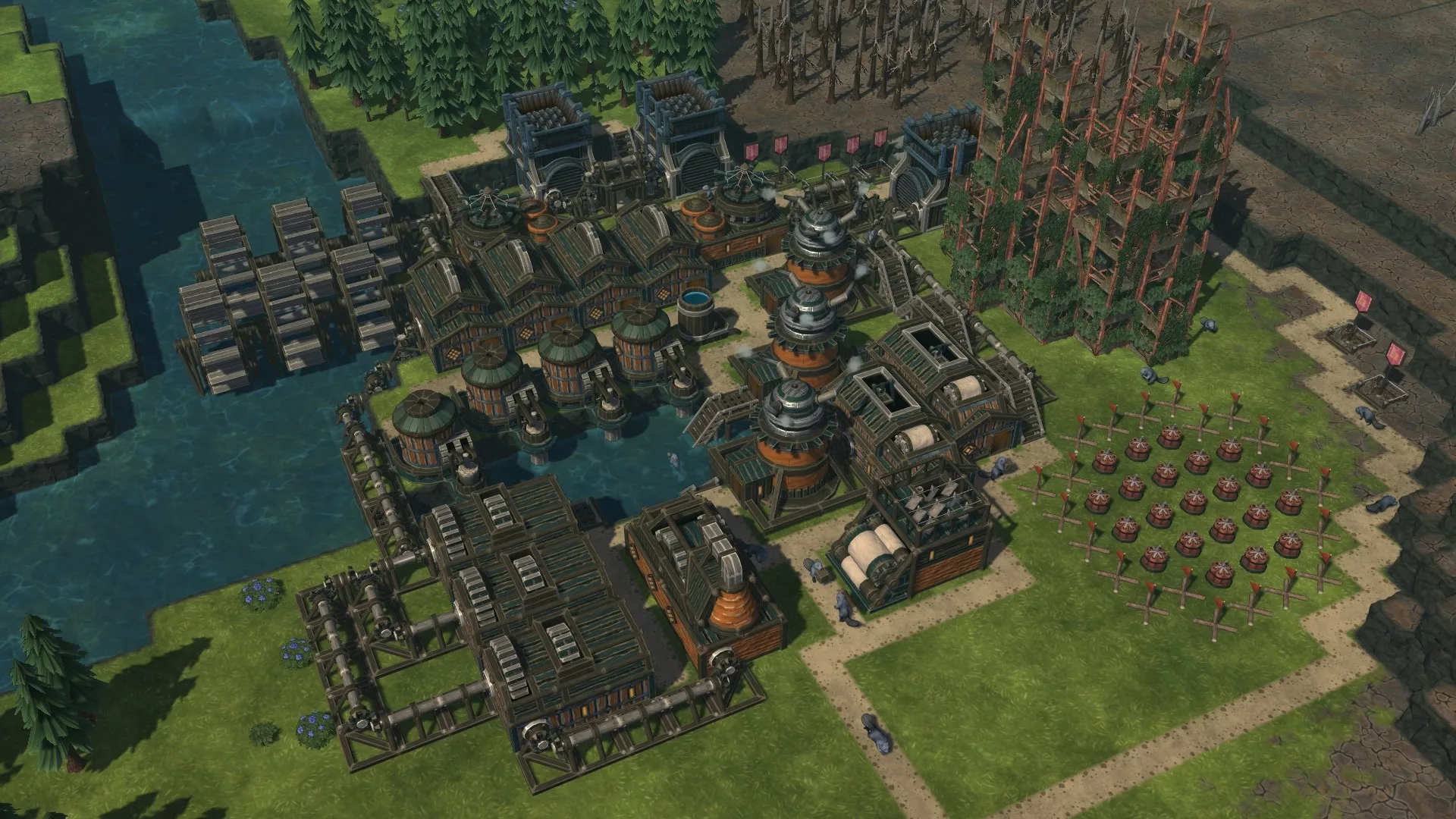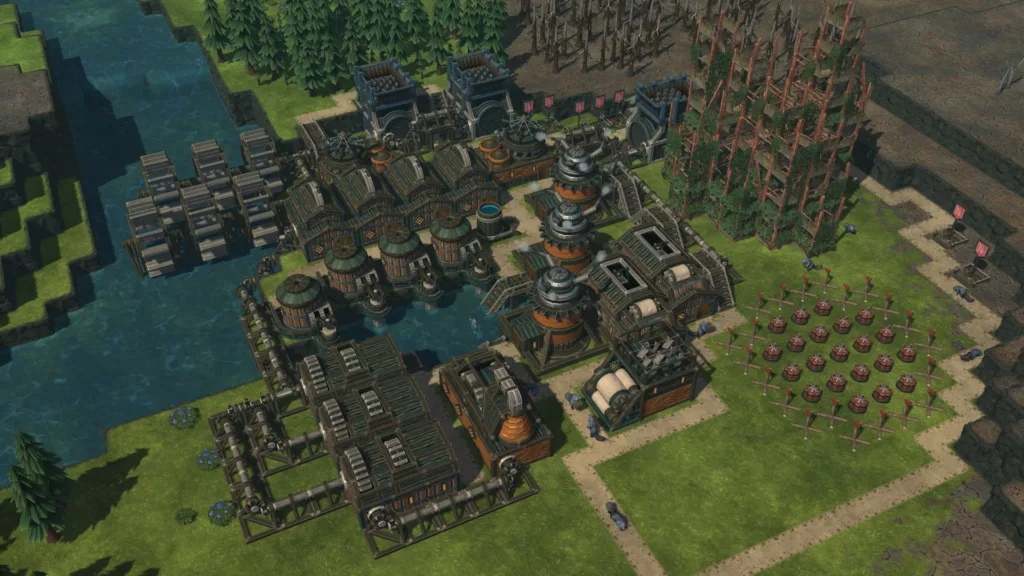 In the aftermath of humanity's extinction, nature abhors a vacuum, giving rise to an entirely new civilization in Timberborn. Players must assist this new society in thriving and surviving, guiding beavers as they strive to become the dominant species. The game begins with the establishment of a settlement, leading to an engaging city-builder experience that emphasizes terrain and vertical construction.
To enhance gameplay diversity, the developers have introduced two distinct beaver factions, each with their own priorities and strategies for city-building. The game's distinct visual design showcases impressive structures predominantly built from wood, lending a unique charm to the experience.
14. Against the Storm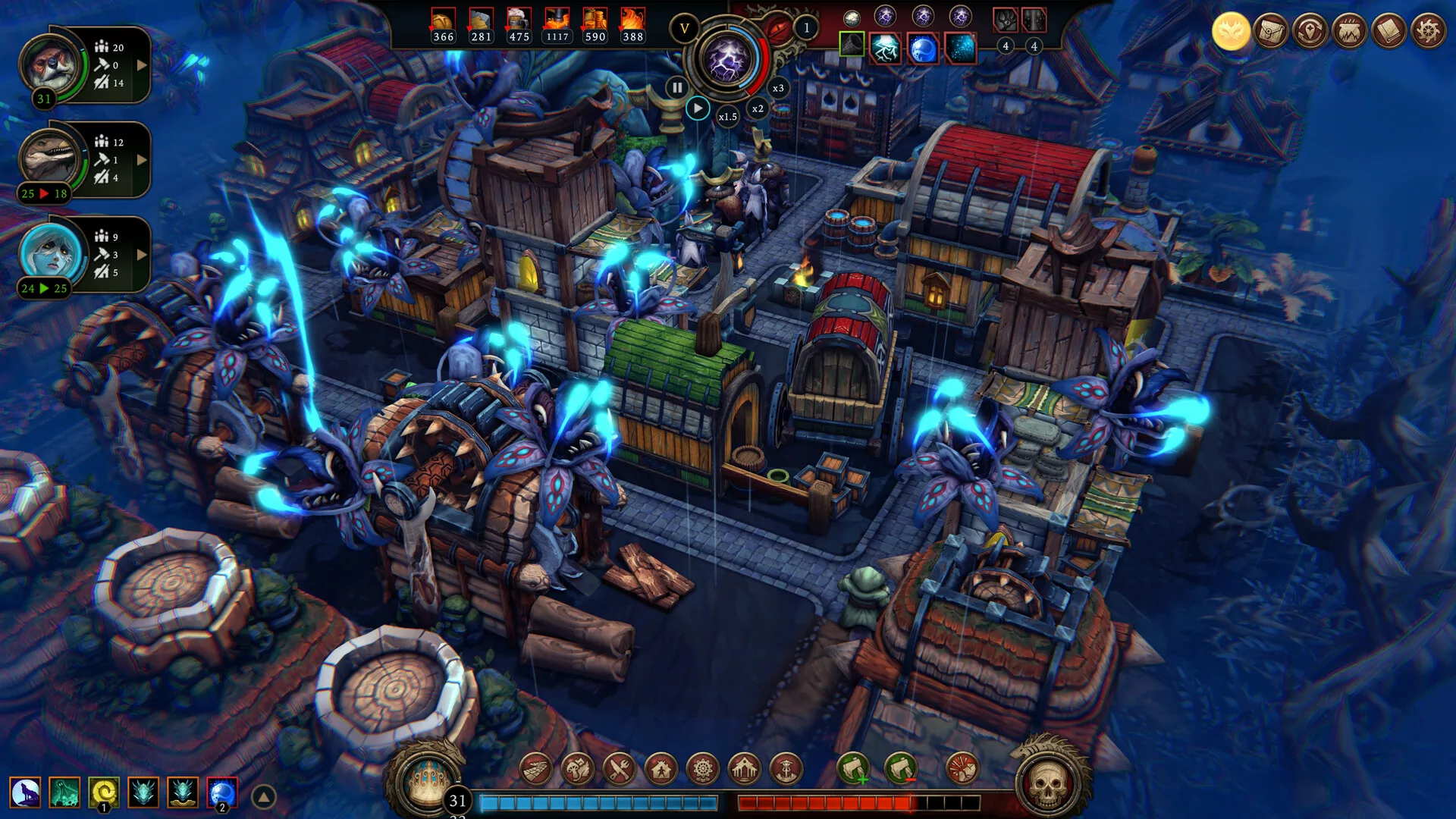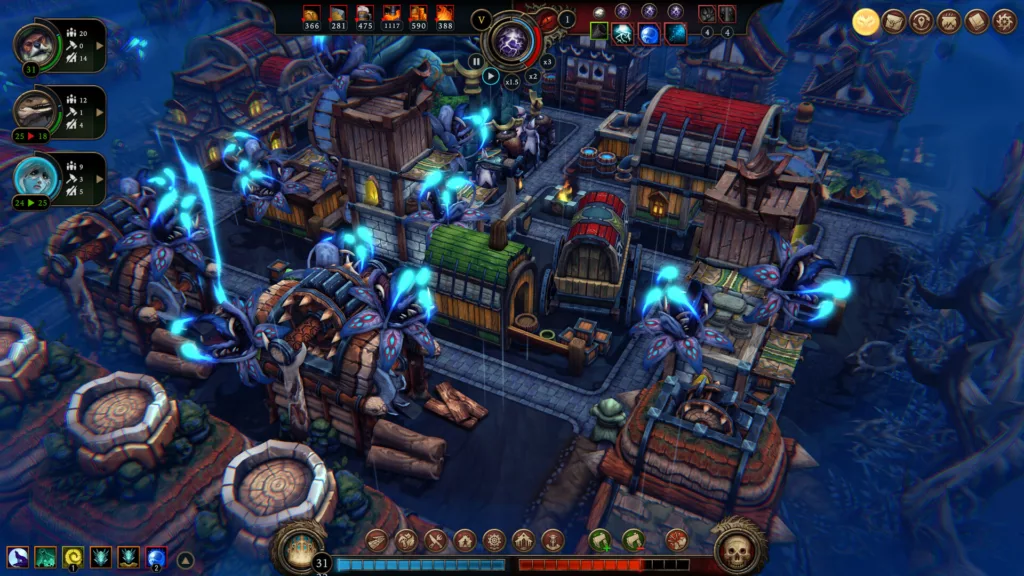 Against the Storm has been steadily gaining attention since its introduction in Early Access, and it's definitely not the sole reiteration among the finest strategies of 2022. This particular production merits ongoing support or, at the very least, careful observation of its development, as it consistently acquires new components. This assertion is substantiated by the update from January 2023, which brought forth a new custom games mode, enabling players to tailor the gameplay to their preferences, whether seeking challenges or unwinding with more relaxed entertainment.
The developers showcase their openness to community-driven changes, marking them accordingly. Against the Storm is a game to keep an eye on in 2023, as the dedication of Eremite Games and their fanbase is evident. This dedication hints at a promising future, with progress moving in the right direction.
13. Farthest Frontier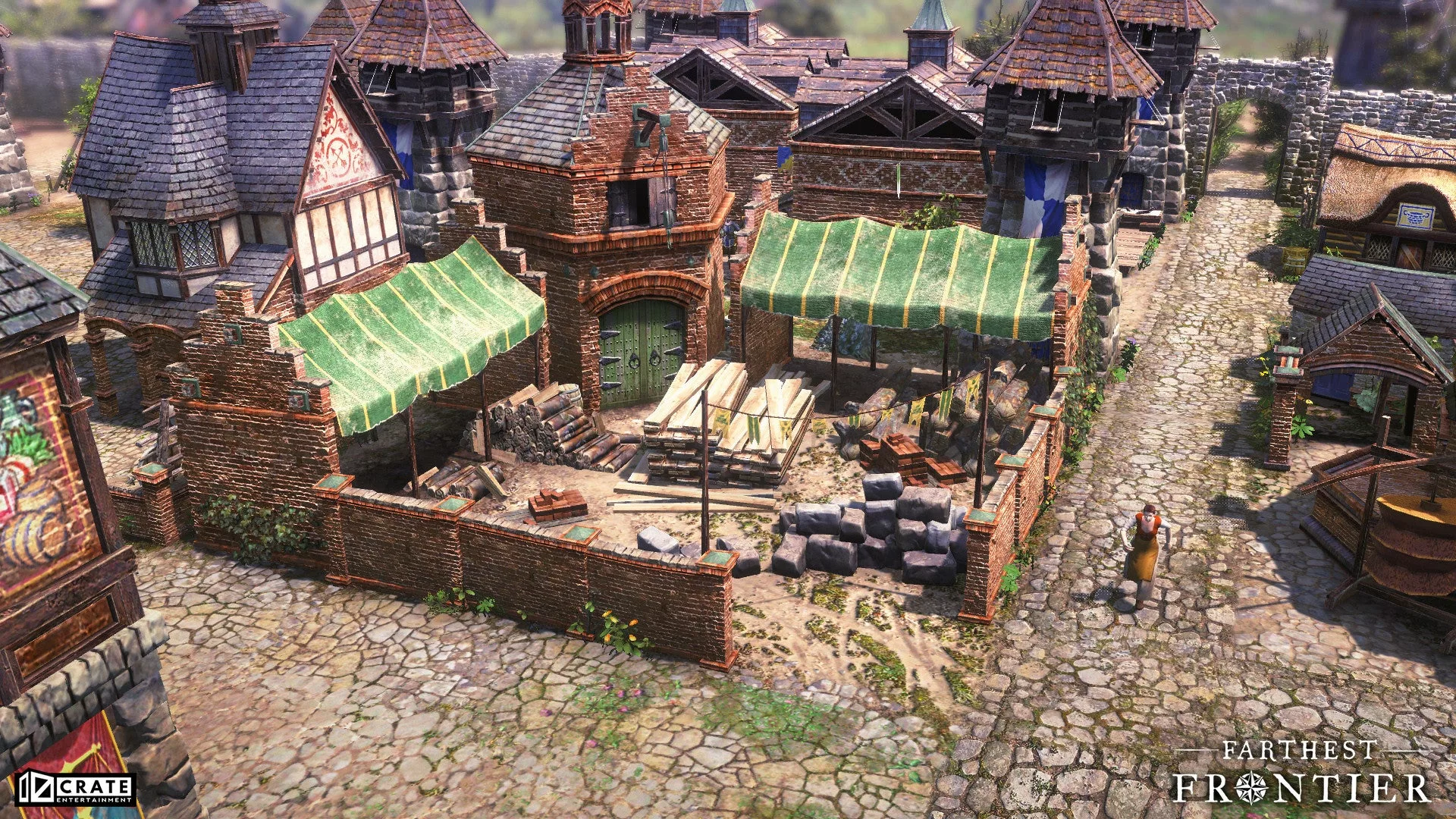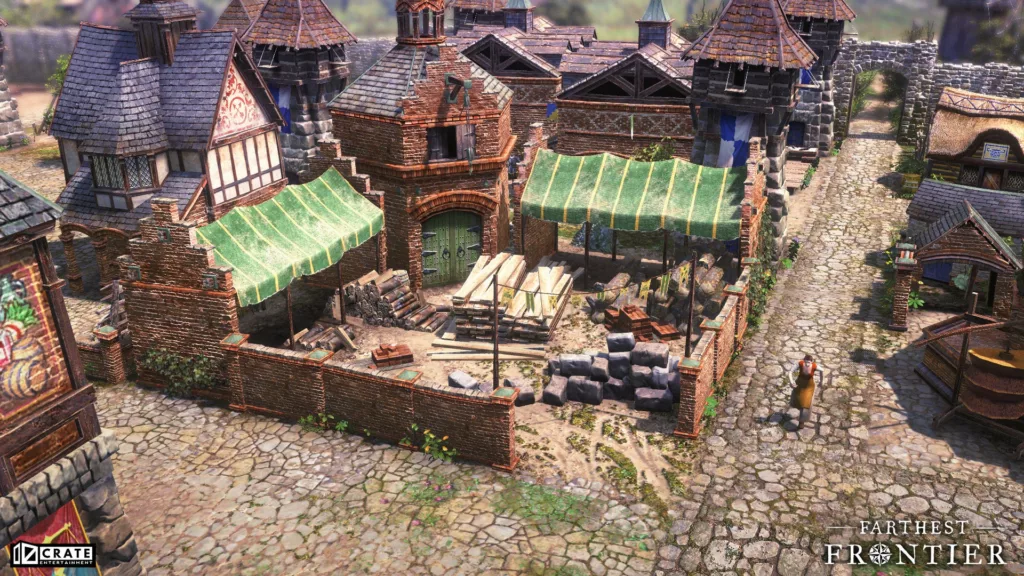 Banished has carved out its niche, and every so often, a game inspired by it emerges. One such title is Farthest Frontier, a new project from the creators of Grim Dawn. Players must manage a small community, guiding it through various hardships to eventually create a thriving medieval metropolis. The survival element may be challenging, but the developers offer multiple difficulty levels to suit all players.
Those unfamiliar with Banished but eager to try Farthest Frontier might be surprised to find it lacks a campaign. Each playthrough starts on a randomly generated map, presenting new challenges from the outset. Farthest Frontier boasts impressive audiovisual elements, making it a delight for both the ears and eyes. Much like Dune: Spice Wars, this game will benefit from further expansion and the addition of new mechanics.
12. Homeworld 3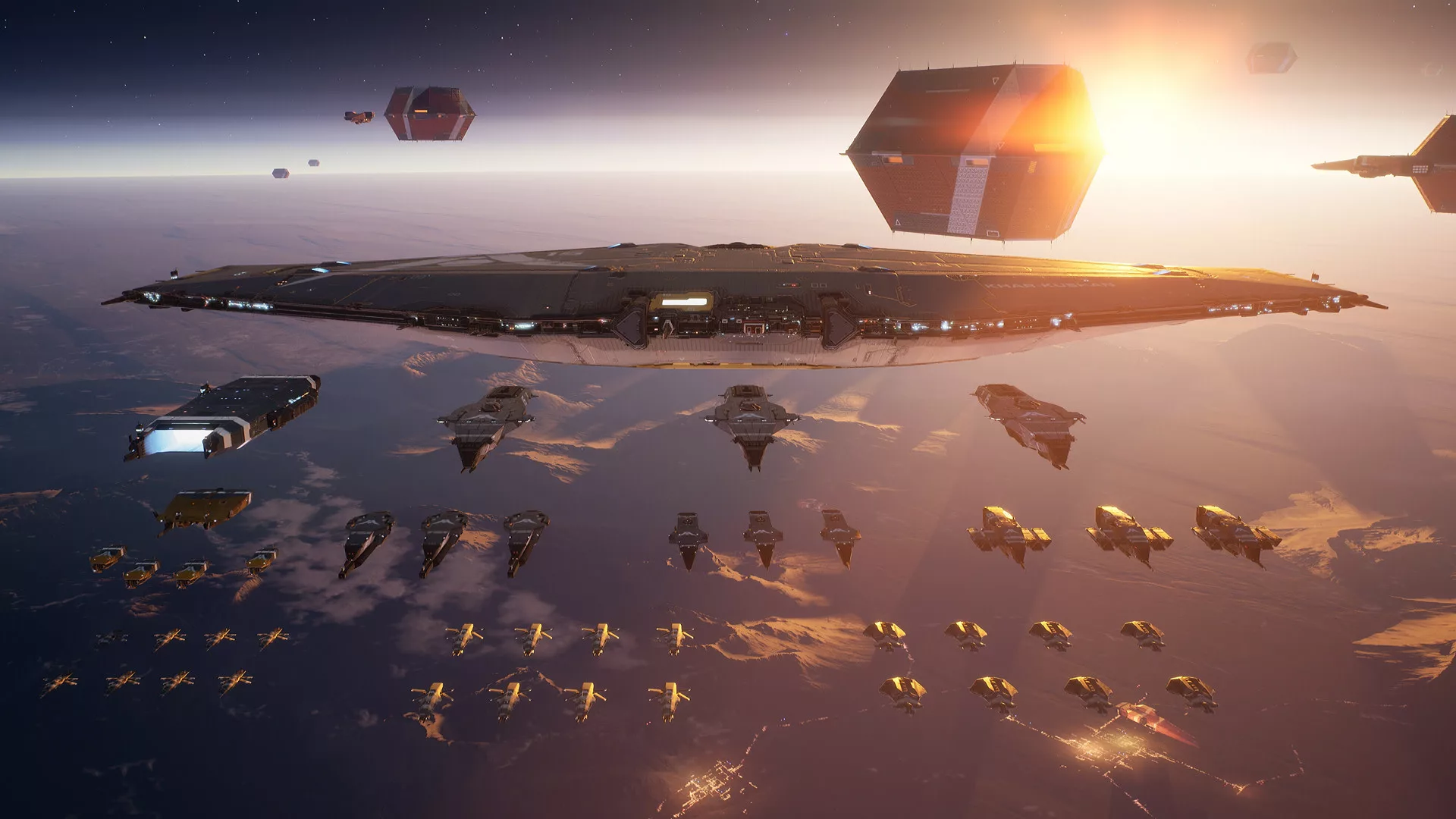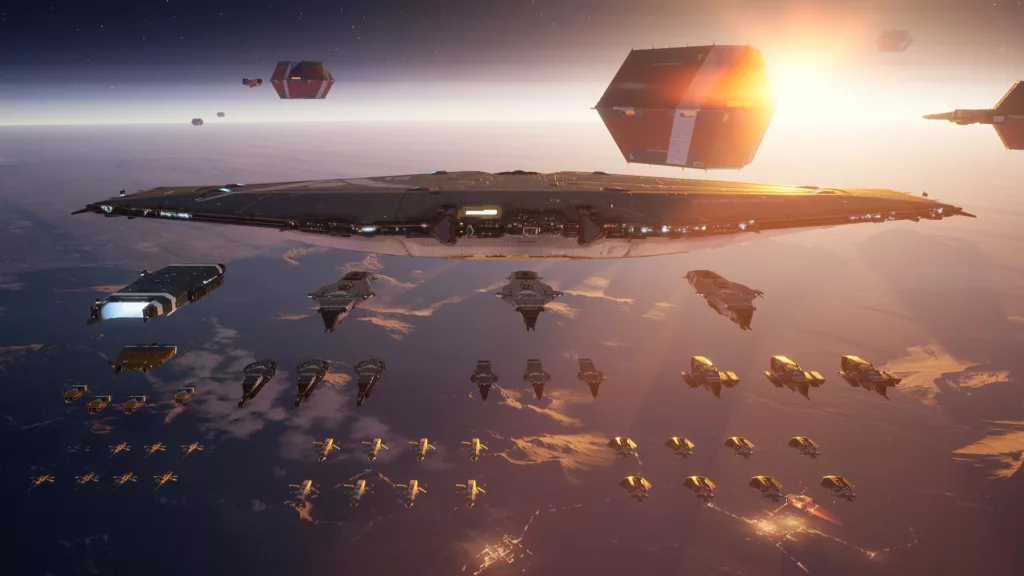 The Homeworld series has long been synonymous with classic science fiction strategy games. The remastered edition released a few years back revitalized the franchise, leading to the creation of Deserts of Kharak. With the announcement of Homeworld 3, fans can expect a brand new chapter that introduces fresh gameplay elements aimed at diversifying the experience and potentially laying the foundation for a thriving e-sports community, similar to the enduring success of Age of Empires II.
Homeworld 3 goes beyond delivering a captivating single-player campaign by also offering an intriguing cooperative mode. This new mode, as described by the developers, bears a resemblance to the commander system from StarCraft II. Additionally, a traditional PvP mode will enable players to showcase their skills against real-life opponents. This could very well signal a triumphant return for the beloved franchise.
11. Crusader Kings 3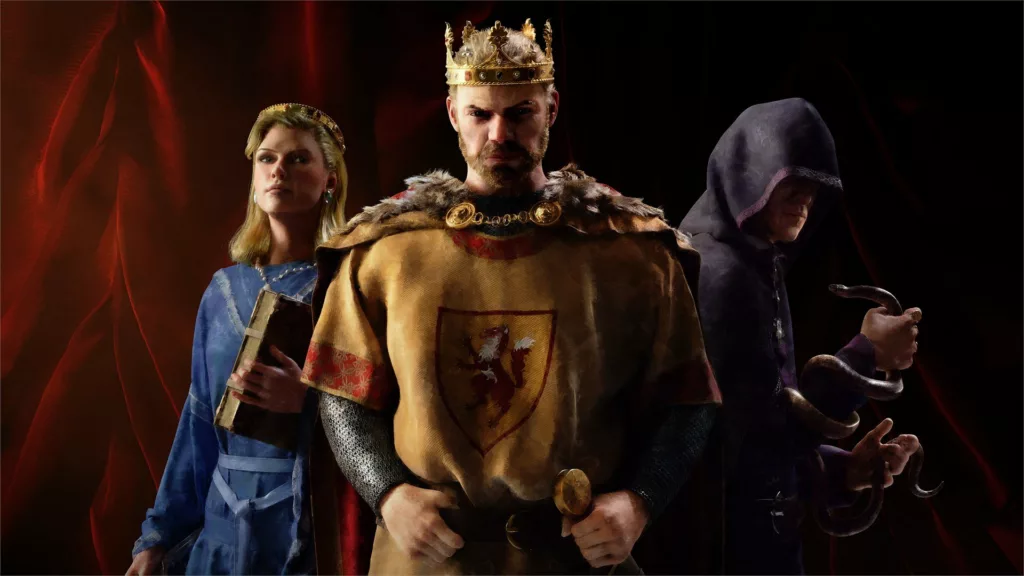 Crusader Kings 3 is an enthralling, complex grand strategy game steeped in dynastic intrigues and emergent storytelling. While it remains to be seen whether this successor will surpass the now free-to-play Crusader Kings 2, it has certainly launched its rule with majestic flair.
Crusader Kings 3 has significantly reworked the series' previously labyrinthine interface, making it more accessible for newcomers while maintaining the depth for which the series is renowned. Although it appears to be a traditional grand strategy map-painter, the essence of Crusader Kings 3 lies in its intimately personal and often comical narratives.
The game invites players to seize power through various means, such as military force, wealth, religious sway, diplomacy, or subterfuge. Each playable character possesses a unique personality and lifestyle focus, and the decisions made by each member of your dynasty will shape their empire, for better or worse, before passing it on to the next in line. Crusader Kings 3 emphasizes the significance of clandestine schemes hatched behind closed doors alongside the grand battles between nations.
10. Pharaoh: A New Era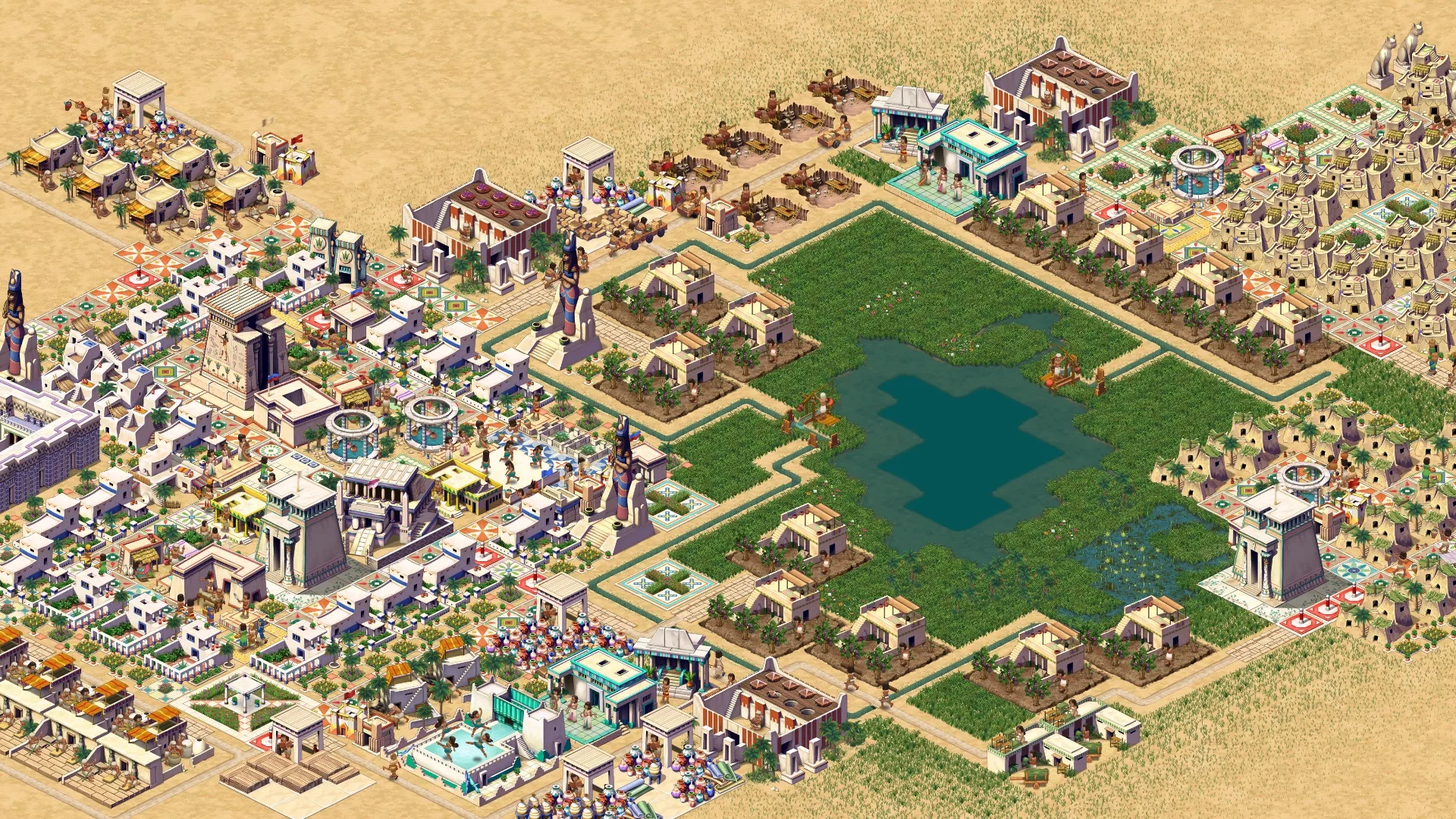 Pharaoh: A New Era marks the grand comeback of the iconic city-building game, now with a refreshed presentation. While retaining its original charm, the game features enhanced textures and higher resolution support, which seamlessly ushers Pharaoh (along with its Cleopatra: Queen of the Nile expansion) into the modern gaming landscape. The upcoming remake brings even more good news for fans.
Aside from the visual improvements, the game will also boast an updated gameplay experience that caters to both newcomers who haven't played the original and long-time fans who have become accustomed to contemporary titles. The anticipated 2023 release is a cause for celebration among city-building enthusiasts.
9. Stellaris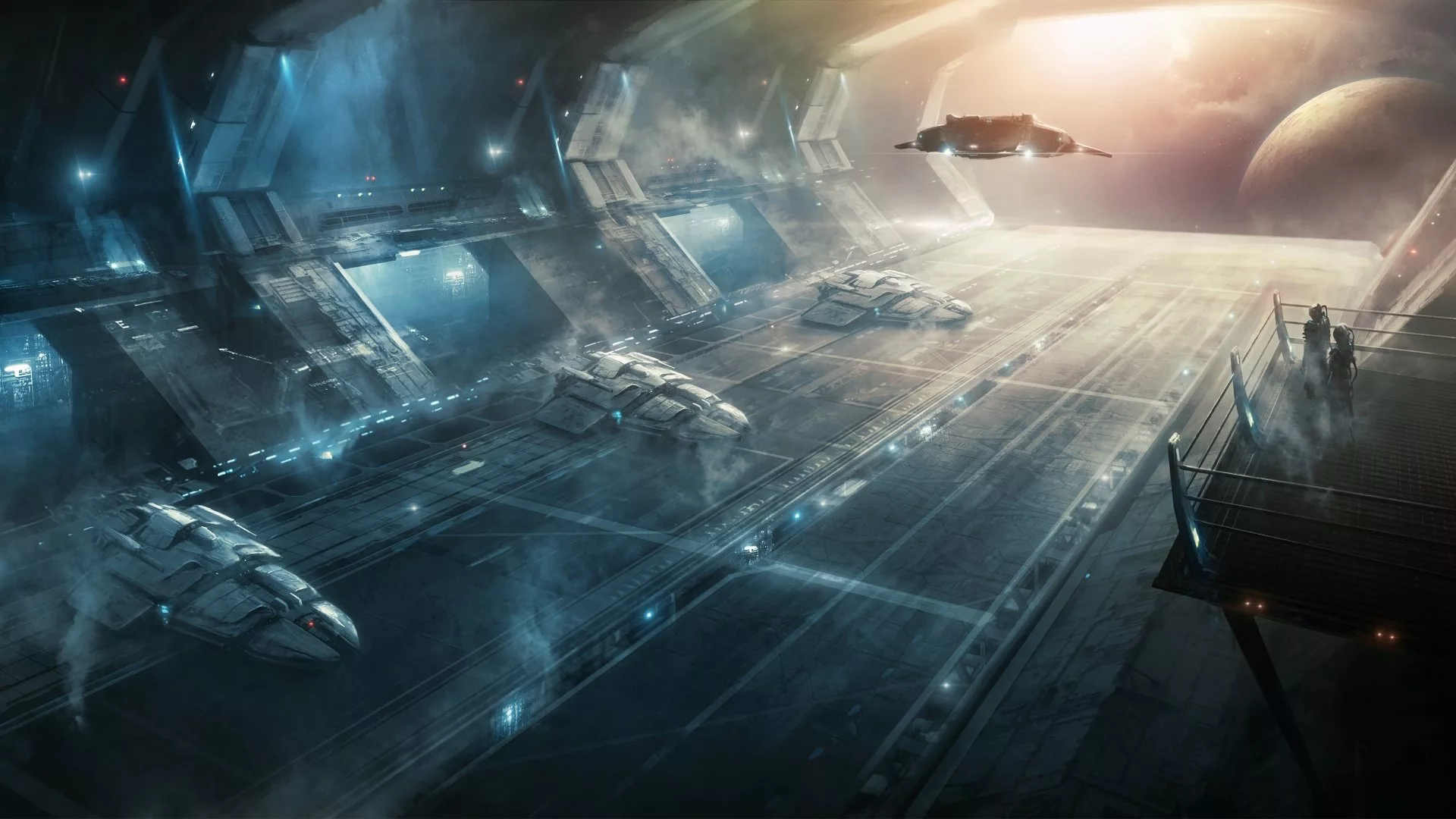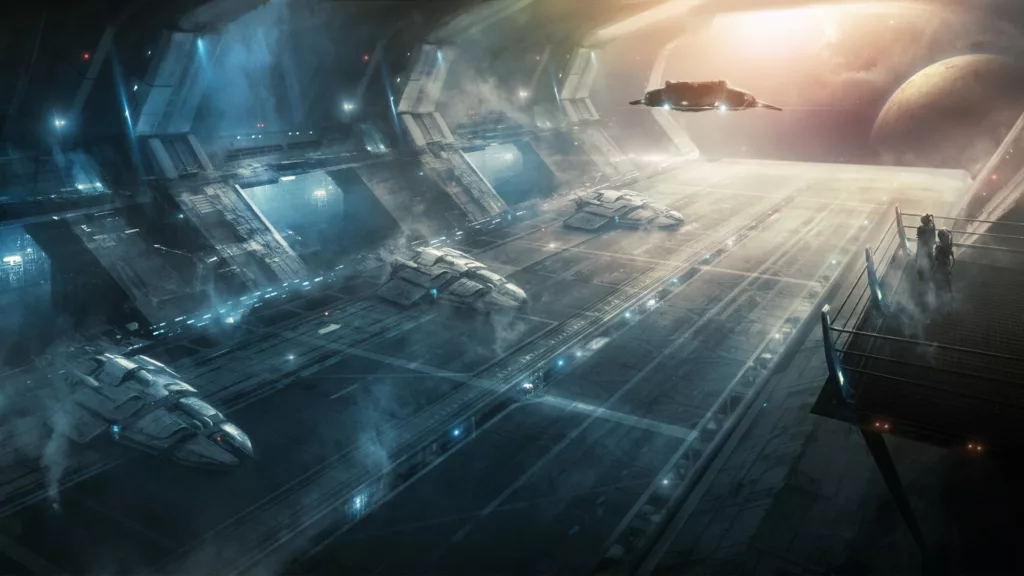 For those seeking a strategy game that masterfully merges captivating space opera themes with deeply satisfying real-time gameplay, while offering players extensive choice and customization, Stellaris by Paradox Interactive is the ideal choice.
As the leader of a bespoke interstellar empire, Stellaris tests your capacity to juggle exploration, technological advancement, planetary and star system administration, and large-scale warfare simultaneously. The cosmic setting is enriched by randomized storylines, interactions with extraterrestrial races, and escalating events as the game progresses.
The distinguishing feature of Stellaris, however, is its ongoing expansion. Paradox has introduced a vast array of downloadable content (DLC) for the game, enhancing the numerous mods available for Stellaris online. These additions enable you to significantly transform the game's foundation, providing fresh worlds, mechanics, aesthetics, and events to discover.
8. SpellForce: Conquest of Eo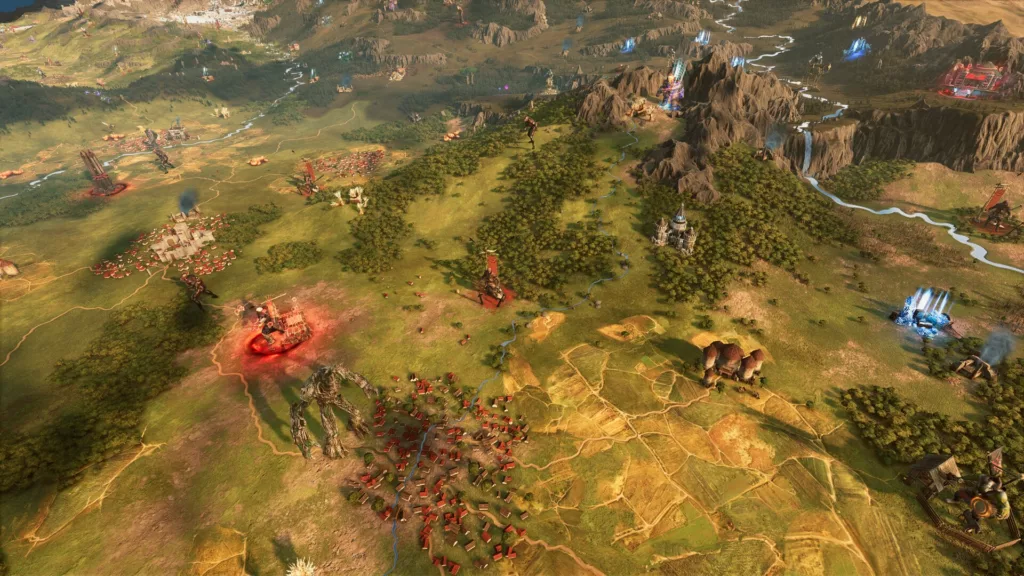 The latest installment in the SpellForce series, Conquest of Eo, takes a surprising turn away from the franchise's traditional gameplay formula. Instead of real-time action, the game shifts to a turn-based format, where players guide their heroes through an adventure map and engage in battles with the help of fantastical creatures. The central objective is to become the most powerful mage, reminiscent of the focus on spellcasting heroes in Age of Wonders II: The Wizard's Throne.
Though no specific release date has been announced, the materials showcased in 2022 indicate that the game is in a fairly advanced stage of development, despite being in alpha. It's likely that the game will hit the market toward the end of the year. This bold deviation from the established formula could very well prove successful in practice.
7. Xenonauts 2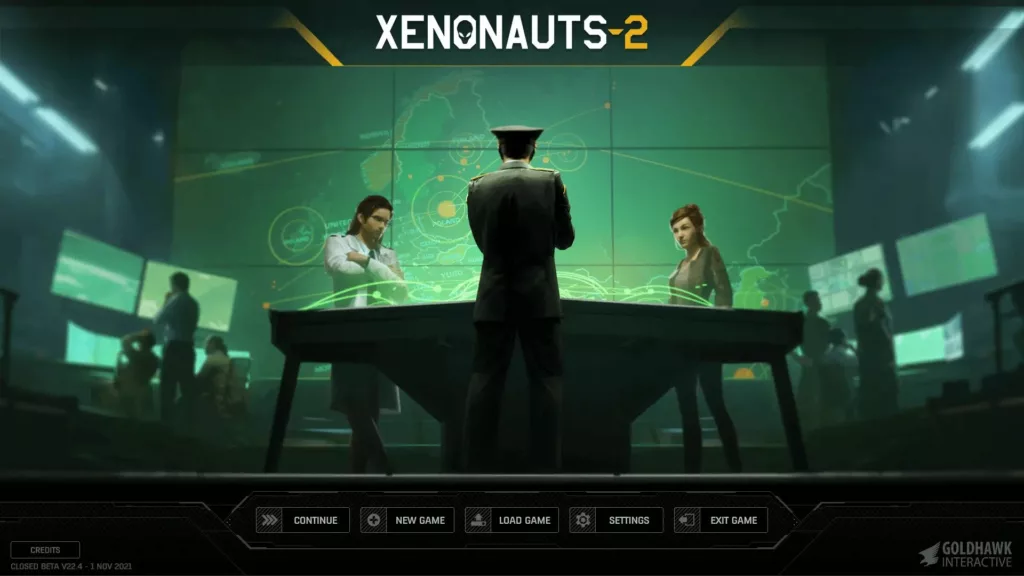 The 2014 release of the original Xenonauts was a nostalgic throwback to the XCOM series of the early 1990s. The game's difficulty and demanding nature were highly appreciated by those who found modern XCOM iterations too simplistic. Its straightforward yet atmospheric graphic design added to its appeal. With Xenonauts 2, it appears that the developers aim to create a larger game that remains true to its predecessor.
Set in an alternate history where the Cold War persists in 2009, Xenonauts 2 features alien attacks and human collaboration with the invaders. Players must expand their network of bases and prepare additional units for missions. Combat in the game encourages risk-taking; while it is possible to eliminate aliens using grenades, capturing their bodies for examination yields greater rewards. However, these high stakes are accompanied by challenging battles. The highly anticipated release of Xenonauts 2 is expected in 2023.
6. Songs of Conquest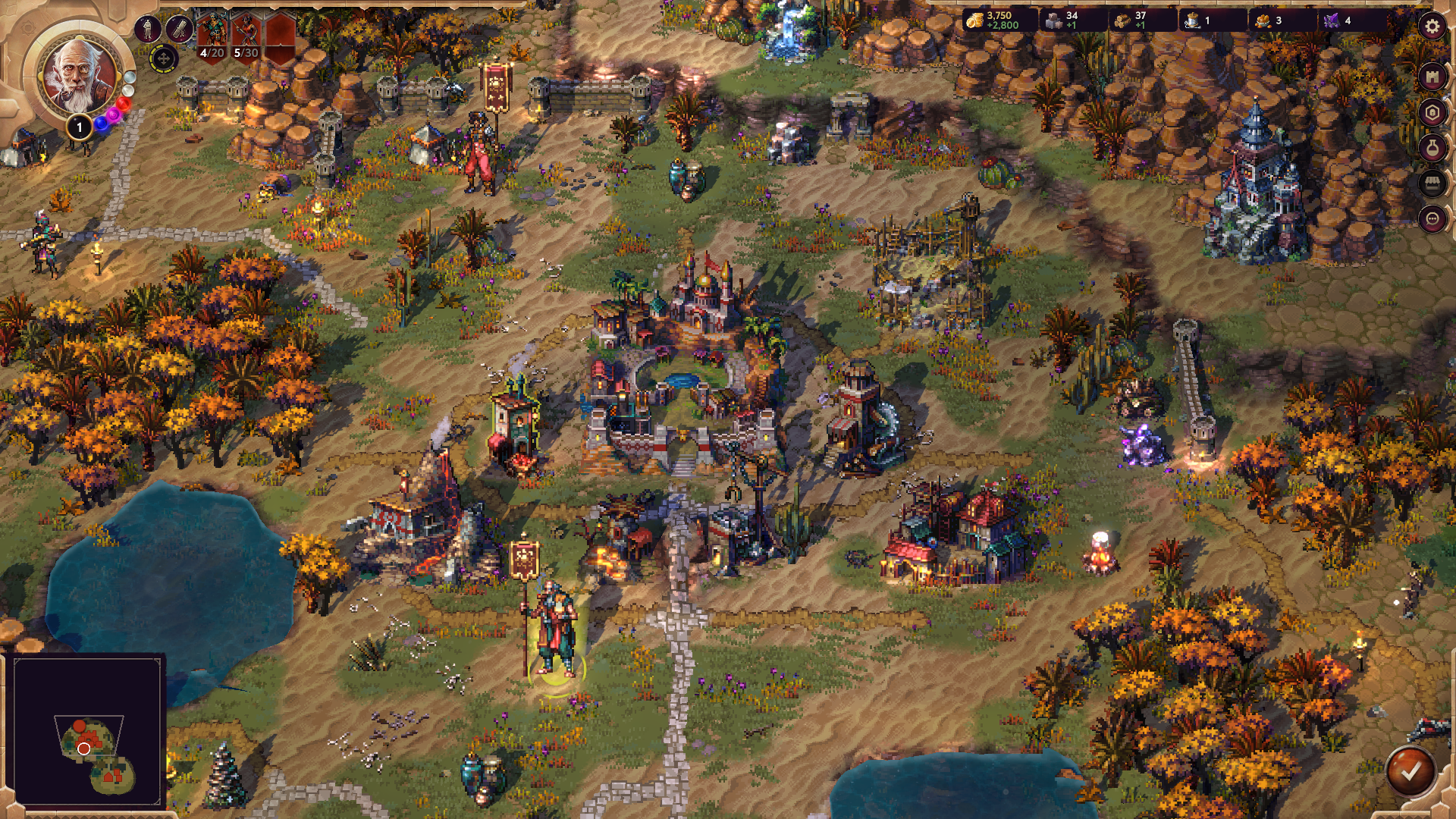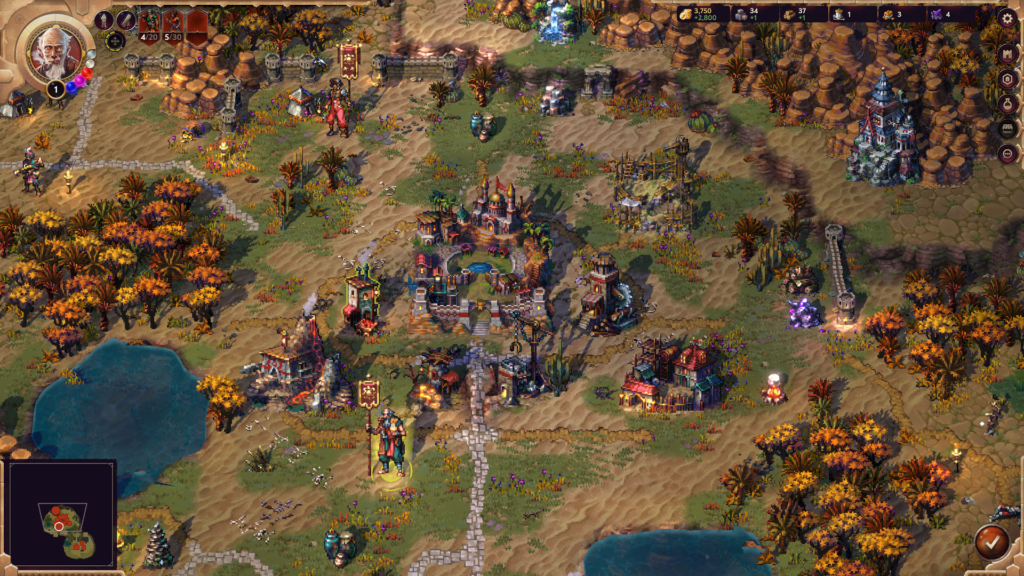 The inclusion of Songs of Conquest in this list is well-deserved. Despite facing setbacks in 2022 that caused delays in implementing key features, the developers have recalibrated their plans, and if all goes smoothly, early 2023 should see the arrival of exciting new additions that will engross players for hours on end.
The Loth and Barya nations will finally receive their dedicated campaigns, while the map editor will reach its finalized version. This is especially welcome news given the fan community's active involvement in creating custom missions. Furthermore, the game will introduce new neutral units, refined siege mechanics, and an array of item sets. Though ambitious, the developers have their work cut out for them to achieve these goals.
5. Dune: Spice Wars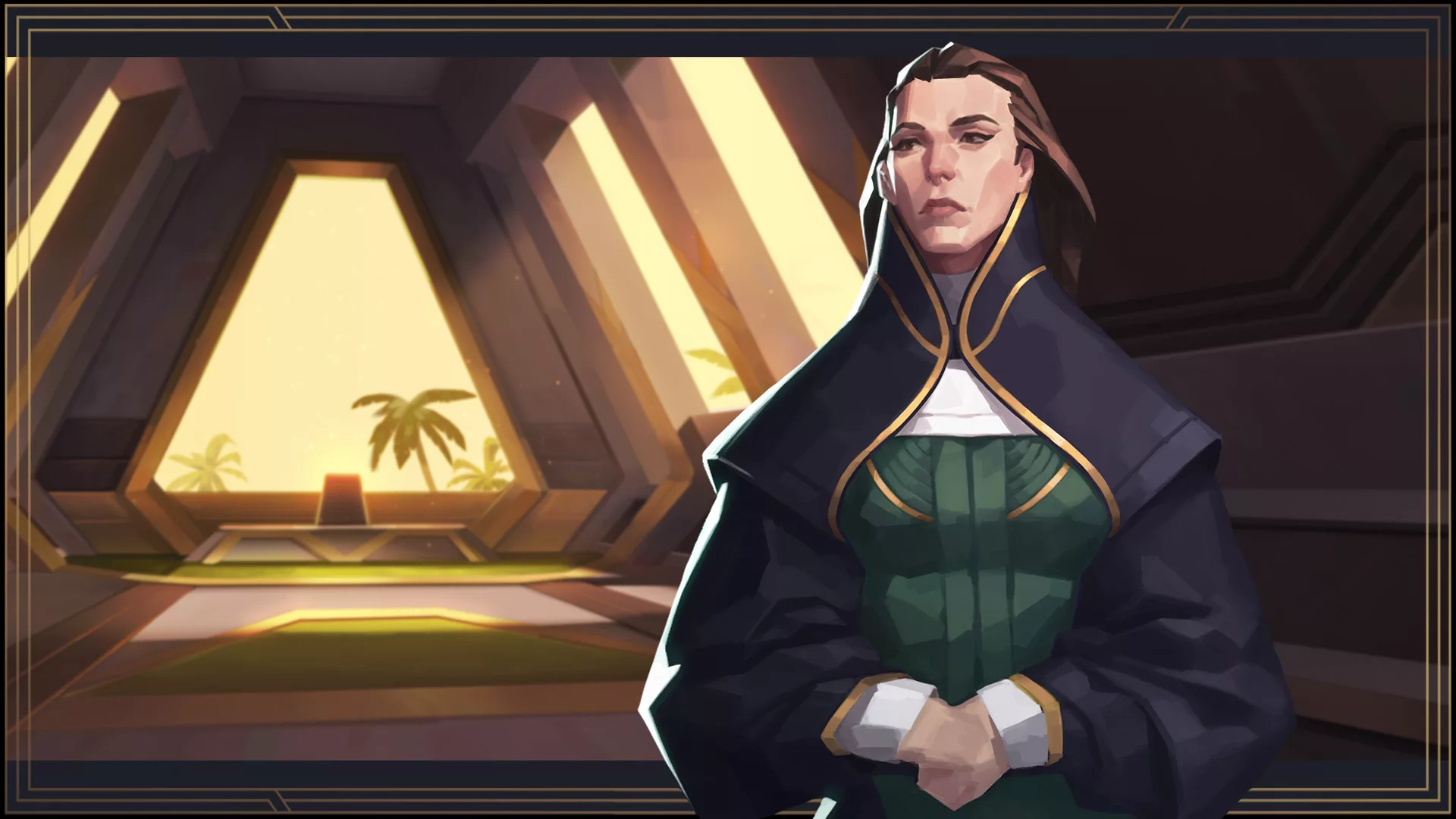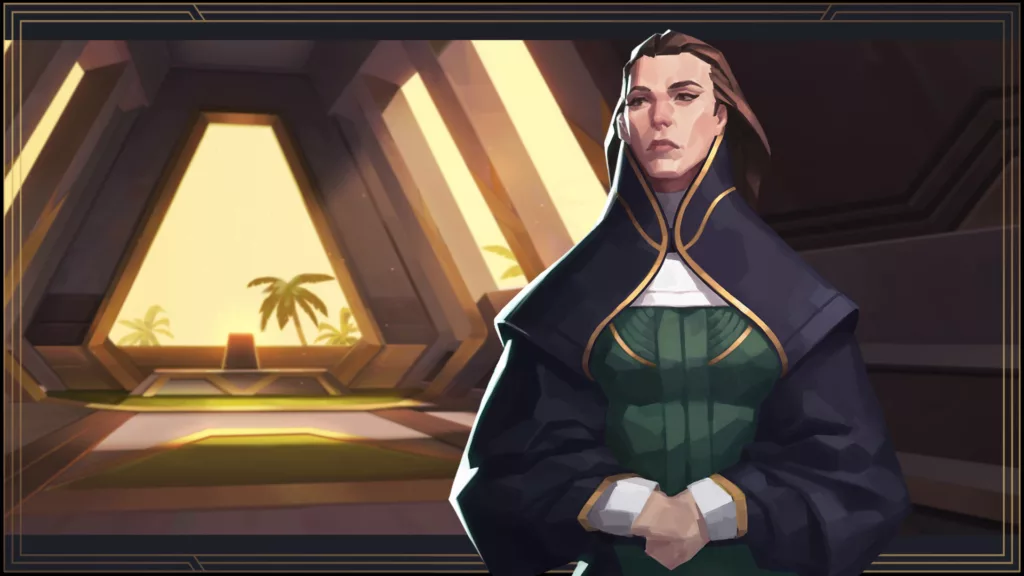 Similar to Against the Storm, we anticipate Dune: Spice Wars to exit Early Access soon. We're intrigued by this production and its ongoing development planned for the coming months. Its striking visuals and fidelity to the source material are already impressive. However, the game's difficulty may be too low for intermediate players, potentially affecting long-term playability.
Dune: Spice Wars lays a solid foundation for engaging gameplay. Those not seeking challenges will undoubtedly enjoy the experience, particularly fans of the books or science fiction genre. Future updates promise a more diverse array of units and well-known heroes who can significantly impact missions. It's shaping up to be a strong game.
4. Terra Invicta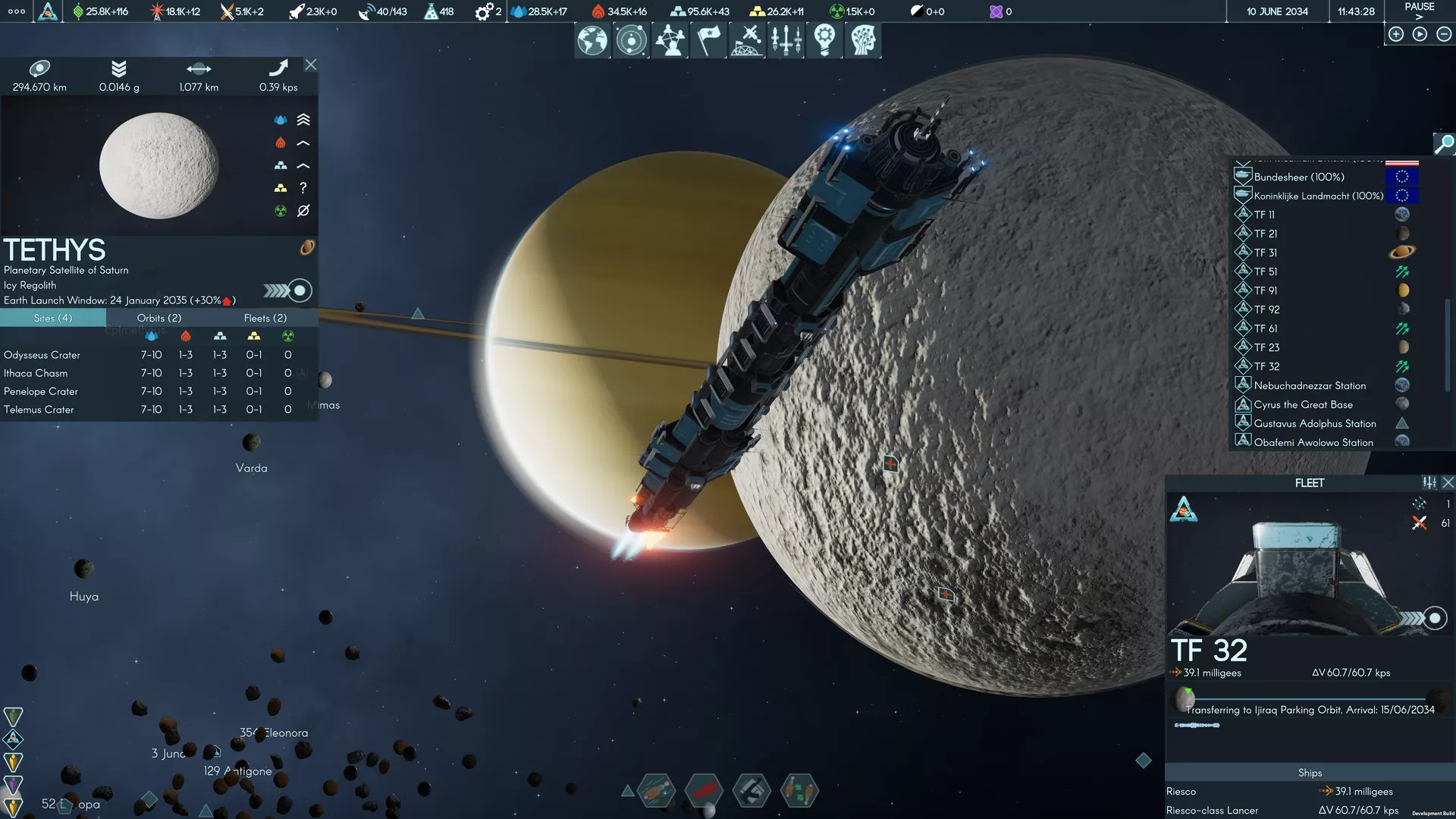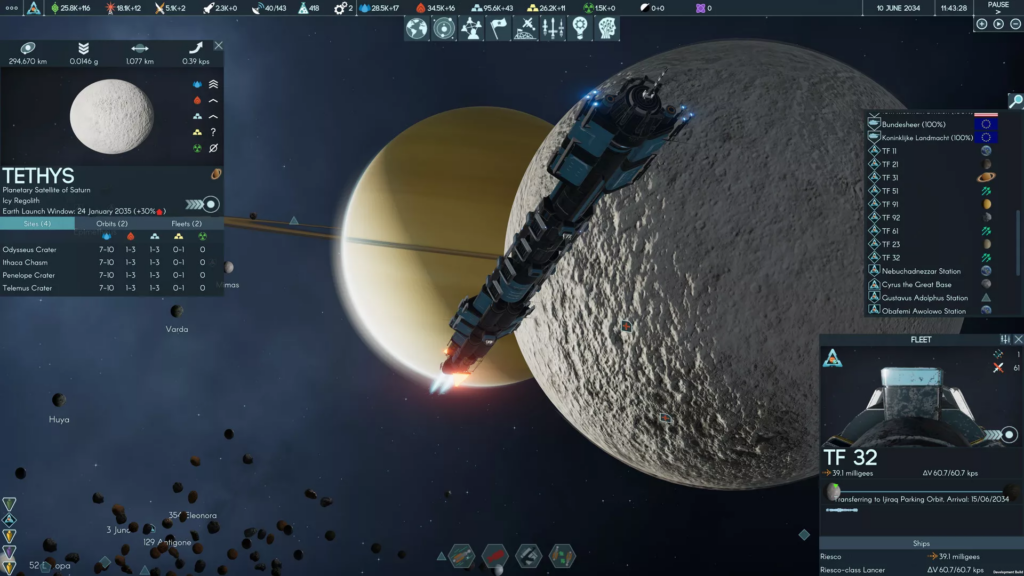 Terra Invicta presents a refreshing perspective on the well-worn subject of extraterrestrial invasions of Earth. In this strategic game, the intentions of the otherworldly visitors remain unclear, leaving humanity uncertain about their plans for our planet. Regardless, we must be proactive and take action. Predictably, humankind struggles to establish a unified stance, resulting in the formation of multiple factions, each with unique viewpoints and objectives. Players will assume leadership of one faction, working to persuade others to adopt their perspective.
A key initial challenge will be navigating high-stakes political gameplay. Players must form alliances, install their own state leaders, and engage in sabotage—no tactics are off-limits. Additionally, the game features space exploration and the investigation of enigmatic alien activities. Fans of Paradox games seeking variety may find Terra Invicta particularly appealing.
3. Wartales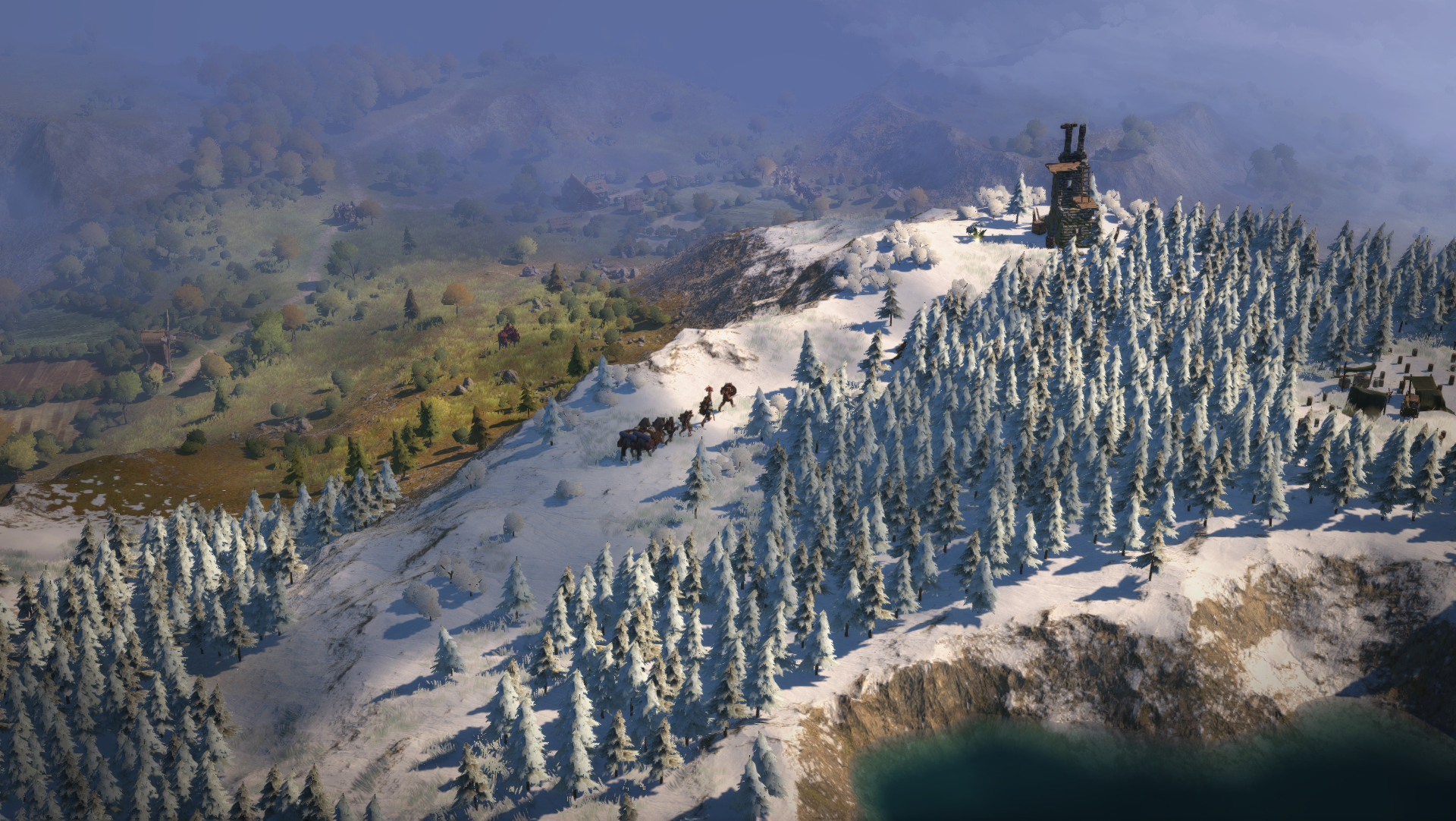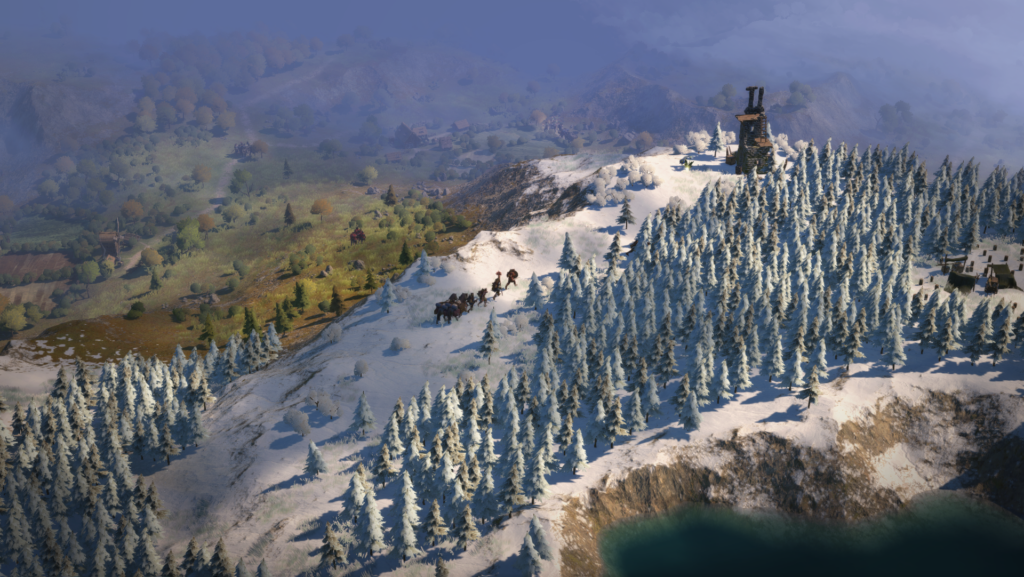 In Wartales, players lead a band of mercenary adventurers, traversing expansive landscapes and completing various tasks to sustain themselves. Along the way, numerous adversaries are encountered, but players need not face these challenges alone. In December 2022, the game introduced a cooperative mode, allowing up to four players to join forces.
Wartales has seen two significant expansions, demonstrating its dynamic growth. Despite its Early Access status, the game is solidly constructed. It is anticipated that the developers may release the final version in 2023, and given their dedication, it is likely that additional content will continue to emerge even after the game's "final" release.
2. Company of Heroes 3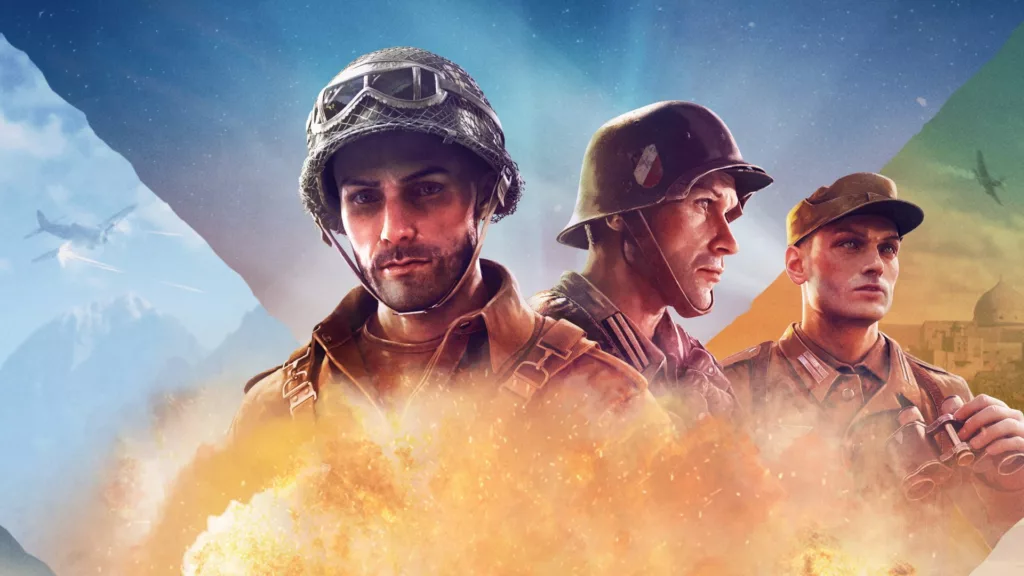 For those interested in a World War II real-time strategy game, the Company of Heroes series is a must-see. With campaigns set in Western and Eastern Europe already covered, it's time for an entirely fresh theater of war: the seldom-explored African front. The third installment offers players control of British and American forces, the Wehrmacht, and the much-anticipated Deutsches Afrikakorps.
The Afrikakorps, with their highly mechanized nature, may be the most enjoyable to play. Their rapid troop movement exemplifies the aggressive strategy employed by the Desert Fox forces. Company of Heroes 3 expands on its predecessors, featuring tanks capable of traversing trenches and transporting infantry, artillery cannons towed by trucks, and mobile engineer vehicles that quickly repair damaged machinery. Unfortunately, the release date remains uncertain, but we hope for a February 2023 launch.
1. Sid Meier's Civilization VI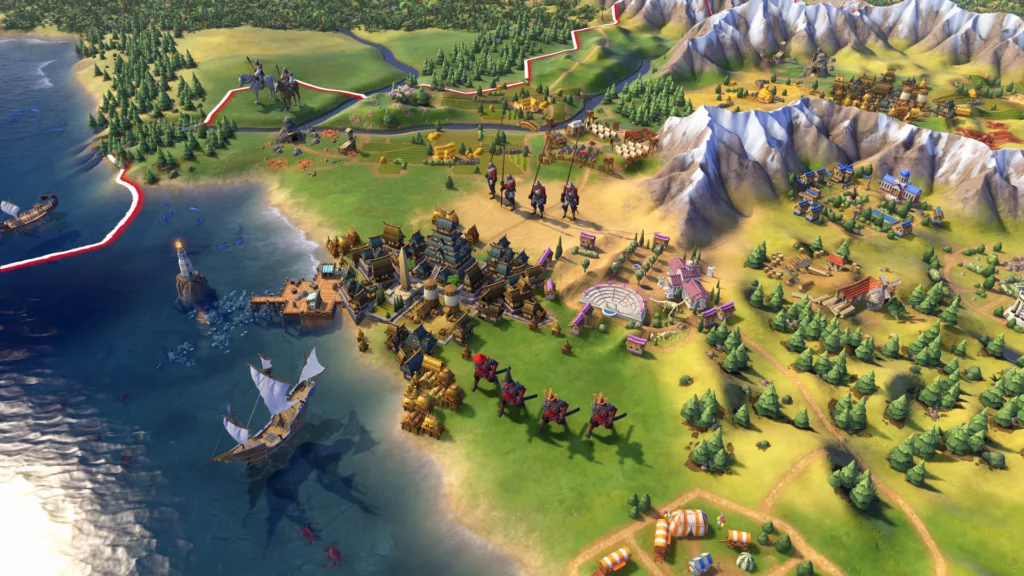 The Civilization series by Sid Meier is among the most renowned in the strategy genre, and its fame is well-deserved. The latest installment, Civilization VI, presents a sophisticated and polished turn-based civilization-building experience.
Building on the franchise's foundations of player autonomy and urban management, this iteration introduces a significant change through the decentralization of cities. Players can now establish specialized districts, transforming cities into bustling centers of activity and prompting players to reevaluate their spatial utilization for in-game advancements.
Although Civilization VI continues to receive active development, it is worth noting some balancing concerns, as certain paid-for playable civilizations possess advantages that create an unfair competition against the base game's civilizations. Nevertheless, with a modest yet thriving modding community, an active player base, and various challenge and scenario modes, Civilization VI remains an engaging single-player and multiplayer experience.
In conclusion, 2023 is shaping up to be a fantastic year for strategy game enthusiasts. With a diverse range of titles spanning different settings, mechanics, and styles, there's truly something for every player, from grand strategy veterans to newcomers looking for an accessible entry point.
No matter your preferences, these 15 best strategy games of 2023 are sure to offer countless hours of enjoyment, challenge, and immersive experiences. So gear up, devise your plans, and set forth on a journey of conquest and glory in these incredible strategy games!