Which are the excellent PS4 games worth buying? It must be admitted that there is a lot to choose from. Suppose anyone is still on the previous generation's console, or maybe just now reaching for it. In that case, they should not complain about boredom.
Yes, PlayStation 5 is already more than a year old. So what if the new generation starts exceptionally slowly? At first, most spoke about the lack of the console in stores, quite quickly it turned out that this will not be the only problem. Just how many big games exclusive to this platform have debuted in the past 12 months? The ones that could be described as a magnet for gamers certainly not much. And while the situation is finally beginning to improve, the millions of players still remain on the consoles of the PlayStation 4 family.
And developers so far do not intend to turn away from them. In fact, the best example Sony gives since it decided to change the original assumptions and release on the previous generation Horizon Forbidden West and soon God of War Ragnarök or Gran Turismo 7. Perhaps without the most incredible visual fireworks, but still.
So there is no doubt that new games will be coming to PlayStation 4 for some time to come. Add to this those that have already been released; we get a really huge selection. Which titles are worth betting on to ensure yourself as many hours of fun? We rush to answer presenting the recommended games for PS4.
Best PS4 Games in 2022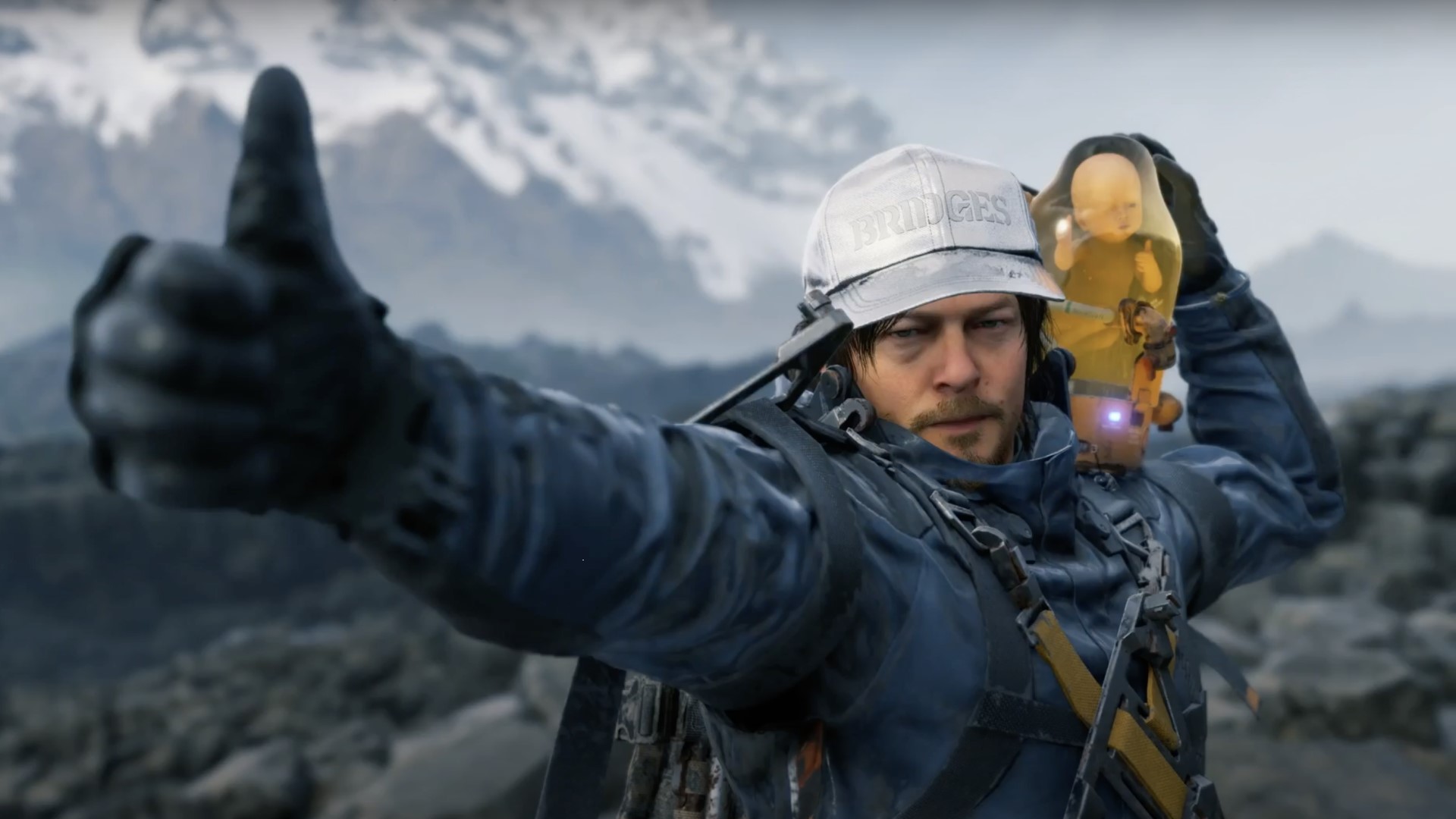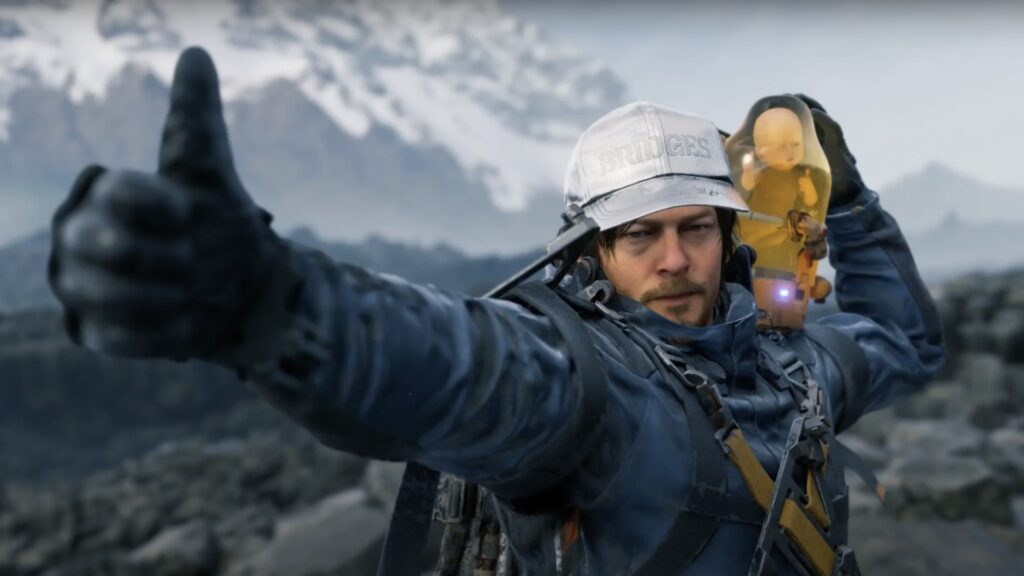 Why exactly are these titles considered the best? Certainly not because of their exclusivity; after all, our list also includes multiplatform productions. Some of them, however, is a sin to omit. Besides, the electronic entertainment industry is constantly evolving and what recently seemed to be reserved exclusively for one console suddenly appears on other platforms. Even Sony has decided to open up to the PC in recent years. Who would ever have thought of that?
Therefore, for us, the most important selection criterion was the amount of fun provided by a given title and its reception by the players themselves. For the most part, those are the latest PS4 games or those that are a few, at most, several months old. Well, with 2 or 3 exceptions, how not recommend such a list as God of War? It was not easy to point out the TOP 10 best games on PlayStation 4; over the last years, we've accumulated smaller and bigger hits that could be considered. And we did because it's not our first list presenting interesting games on PS4. Circumstances, especially the rash of excellent titles in recent years, require an update to our list of games that, having a PS4, can not miss. Exclusives dominate here, but not many console owners limit themselves to them completely, so we have also indicated a few multiplatform proposals.
And if you are looking for similar proposals for other platforms, make sure to check out our lists presenting the best and most anticipated games of 2022 , as quite a few of them will be available on the platform discussed here. Maybe they will make the top PS4 games, which confirms the above statements that the supposedly old console will not die for a long time yet.
Spider-Man: Miles Morales
A mandatory proposition for those looking for a really good game about superheroes and villains: in fact, this is the second game in the series, as Spider-Man: Miles Morales is a continuation (although some say it is rather a spin-off) of another successful game, Marvel's Spider-Man. Insomniac Games' newer production is, first and foremost, a changed protagonist, Peter Parker, replaced by the titular Miles Morales.
Although he is young and just discovering his spectacular powers (apart from shooting webs, he can do much more), he must stand up to dangerous enemies and save Marvel's, New York. Again, there's a lot of action and the views, particularly from the rooftops of skyscrapers, literally enchant. And they are not boring even for those who have already had the adventure with the first part of the series, as this time the action takes place in winter.
Simple operation connected with different seasons of the year resulted in a big breath of fresh air and change of atmosphere – both literally and figuratively. But one thing hasn't changed at all, but that's a good thing. Specifically? The dynamic fights, which are still a lot of fun, and with mastering the powers of the new man-spider, become even more spectacular. For more about this game, you can read our Marvel's Spider-Man: Miles Morales review!
It Takes Two
Most awarded game of 2021. The malicious will say that It Takes Two is a solid underdog to last year's competition, but that does a disservice to Hazelight studio's work. If you are sympathetic to cooperative games, this is not a recommendable position as a must-have. The plot, though it may not seem anything stunning at first, pulls you in completely.
To the extent that for the phrase "ps4 games with the best story" searched by many, it Takes Two may be one of the best answers. Plus, the graphics, which don't look advanced at first glance, can enchant on closer inspection.
Finally, there is the gameplay itself. At every step, something is going on; new surprises keep appearing and new tasks to perform in a different way than the previous ones. Whether it's the main plot or mini-games focused on the competition, we are always surprised by new mechanics. It is not even dull for a moment. If you want to read more about this game, we have already written an It Takes Two review.
FIFA 22
You can hear complaints about EA all the time (and probably at least some of them are valid), yet when it comes down to it, FIFA is one of the best sports games on the market. Soccer-only games don't even need to be mentioned, as, after Konami's eccentric suicide, EA doesn't have any competition in this field. HyperMotion is missing from the PS5 release, but everything else is there, and the visuals aren't cut too badly.
The vast number of licensed leagues and teams and the gameplay modes are not likely to get boring, especially for fans of this sport and this genre of games. A quick match, tournament, VOLTA, career (now with the option to create a club) and finally Ultimate Team for the first time with FUT Hero Cards. Anyway, statistics are inevitable. FIFA 22 is a strict top seller for the most popular games on PS4. For more details on this game, you can read our in-depth FIFA 22 review.
Death Stranding
Death Stranding is a game about moving parcels from one place to another. Still, it has such unusual and original content that you can't help but get absorbed in this unusual, post-apocalyptic world. However, it couldn't be otherwise if Hideo Kojima himself is behind this title. The story of death invading the world of the living, temporary precipitation speeding up aging, as well as people hiding deep in shelters, is enough to make this a unique and multilayered adventure, and yet it doesn't end there.
Death Stranding skillfully combines evocative images of a desolate world with brilliantly chosen music, emotion, and the phenomenal patent on how the other players can help each other. Everything would be much more difficult without the objects and buildings they create. It's like. Wouldn't you like to add your bit to this? To read more about this game, you can read our Death Stranding Review article.
Horizon Forbidden West
Do you think you've seen everything in gaming? How about a post-apocalyptic world overrun by intelligent machines? No Terminators or Skynet's, but rather incredibly advanced, self-replicating robots that pretend to be animals. Does it sound bizarre? Let's add humanity, or its remnants, which regressed in development almost to prehistory times.
Almost, because even though the natives use bows and slingshots, they can also use mechanical parts of machines to create all sorts of futuristic arrows, projectiles and bombs. This idea turned out to be so good and well received by the players that after Horizon Zero Dawn came the time for Horizon Forbidden West.
Guerrilla Games squeezed the seventh sweat out of PlayStation 4 because it looks phenomenal (we know, on PS5, it's even more impressive) and, just like the last part of the series, is incredibly playable. We see Aloy traversing the Forbidden West this time, and we can assure you that no one will be bored with this title. Neither the sights, nor the storyline, the main plot, nor the numerous side activities.
If you want to read more about this game, we have already written an Horizon Forbidden West review.
Days Gone
The zombies, the infected, the freaks… whatever you call it. What matters is those game developers still have an excuse to throw us into a desolate, post-apocalyptic world teeming with dangers. In fact, Days Gone is the best example of how to fill seemingly empty locations with a heavy, gloomy atmosphere, chilling action and a whole lot of additional attractions to discover on your own.
Few games can raise the heart rate as effectively as Days Gone. When a giant horde of undead appears on the horizon and ammunition is running low in your pocket, your only salvation may turn out to be a functioning and fueled motorcycle. It is one of the most important elements of the game, giving us a great sense of freedom and the reason to explore the world of Days Gone, collecting orders and completing missions.
The only way to improve the world is to make it better. While Days Gone was initially received rather poorly (not many people saw it as the hit it was promised to be), it managed to convince players over time, garnering rave reviews. So, if you ever dreamed of a more open-ended The Last of Us, then you must try Days Gone. Don't forget to read our Days Gone review.
Dying Light 2
There are some opinions that there are never enough zombies in games. And being on the subject of zombies, the newest production from our country should not be omitted. Dying Light 2, because it is what we are talking about, isn't as good as the previous part of the series. It is even better! The game mechanics have not undergone a revolution. Still, evolution has, and as a result, the exploration and parkour are mixed here with numerous fights.
The only thing is that the hero turns out to be much more efficient now and can also use a wider range of weapons and gadgets. These include a paraglider, which quickly becomes a favourite. Both for the views it provides and for purely practical reasons. A city four times larger than the previous one is such a large area that the constant running and jumping could get tiring, and perhaps even boring.
Fortunately, nothing of the sort happens here, thanks also to an excellent storyline and the many difficult choices you have to make. It is worth thinking about them for a while because the developers weren't kidding, saying that each will translate into further development of events. But with Dying Light 2 being a production that not only smacks of novelty but is it also expansive, is the PlayStation 4 up to the task? Fortunately, it does. Techland also kept its word on the matter and managed to avoid the unpleasantness we had to deal with, for example, with Cyberpunk 2077.
If you want to read more about this game, we have already written an Dying Light 2: Stay Human review.
Ghost of Tsushima: Director's Cut
Ghost of Tsushima is one of the best, in the most packed and polished edition. The production with a patch of the one which was to be the last (before switching to the new generation) show the possibilities of PlayStation 4. It did it in a truly distinctive style, and the breathtaking views here are combined with a great atmosphere. 13th century Japan has a good story with not at all boring side plots and spectacular, violent samurai duels.
Ghost of Tsushima: Director's Cut is upgraded with all the updates besides the base game, mainly a big story expansion Iki Island with new areas and tasks to do and the multiplayer co-op Legends Mode. On top of that, there are such goodies as a digital mini-album and some smaller items to use while playing. Have fun. If you want more information about this game, you can read our Ghost of Tsushima: Director's Cut review.
Red Dead Redemption 2
It is not easy to create a good western, particularly if it is a game set in such a climate. However, the makers of the legendary GTA managed to do it. And they did it twice. Did anyone ever doubt it? Red Dead Redemption 2 is not only a great story with colorful, distinctive characters or a phenomenal-looking, wide-open world full of various activities and side quests but also a level of realism that has never been seen in games before.
And I don't mean just the fact that our hero gets dirty during the adventures, that moving killed animals leaves bloodstains on his clothes or that walking in deep snow is more difficult with every step. The creators have taken care of many little things that make the game absolutely amazing.
Where else will you see an eagle hunting for fish, a horse riding on its back down a steep hill, or you will listen to the malice and complaints of the townspeople if you mess up too much. All of this builds an incredible atmosphere. Rockstar once again showed its class. Red Dead Redemption 2 is not just a hit but a true breakthrough, a revolution in the approach to storytelling. To have a console and not play this game is a real shame.
God of War
Kratos, possibly the biggest badass in the gaming world, is still on top. He might be a little older and a little more stringy, yet he's still in his usual form. He has also clashed with the gods again, this time Norse gods. And those are far more violent and envious than Zeus and company.
And there would probably be nothing unusual in that were it not for the fact that Kratos is now a father. Instead of dragging his child into a battle with the gods, he should be protecting him. Nothing here, however, is what it initially seems. And that is the best thing about the new God of War. This and the irreverent, bloody chopping.
After all, what would the series be without spectacular clashes with powerful opponents? However, it is not only the clashes that delight. God of War has great audiovisuals with stunning HDR effects. A great game and the perfect warm-up for the upcoming God of War Ragnarök.
Some other cool PS4 games
A list presenting good, mainstream games on PS4 is constantly evolving. The new titles come, the "old" retreat into the shadows. But this does not mean that automatically they are no longer worthy of our attention. Oh, come on, no. Despite years since their release, some games still shine with extraordinary brilliance. And that's the reason why it's impossible not to mention them, even if only in a few words. After all, it is possible that not everyone had the opportunity to get acquainted with these titles.
Uncharted 4: Thief's End – the last installment of the series, inextricably linked with PlayStation, remains unrivalled in terms of spectacle and Hollywood atmosphere for many.
The Witcher 3: Wild Game of the Year Edition – Do I need to add anything? Geralt of Rivia can still be a lot of fun; anyone who hasn't played it yet is missing out.
Bloodborne – If Dark Souls wasn't dark enough for you, you should try this title – not only that, like other FromSoftware productions, this one will wipe the floor with you, but also the heavy, gothic atmosphere will make you break out in a cold sweat more than once
Resident Evil 2 Remake – a pattern for all remakes of the old but still cult series; creating the whole game anew resulted in a phenomenal combination of modern gameplay with old-fashioned solutions so that players have to think hard to solve subsequent puzzles. Brand new, great visuals can please the eye and scare quite effectively…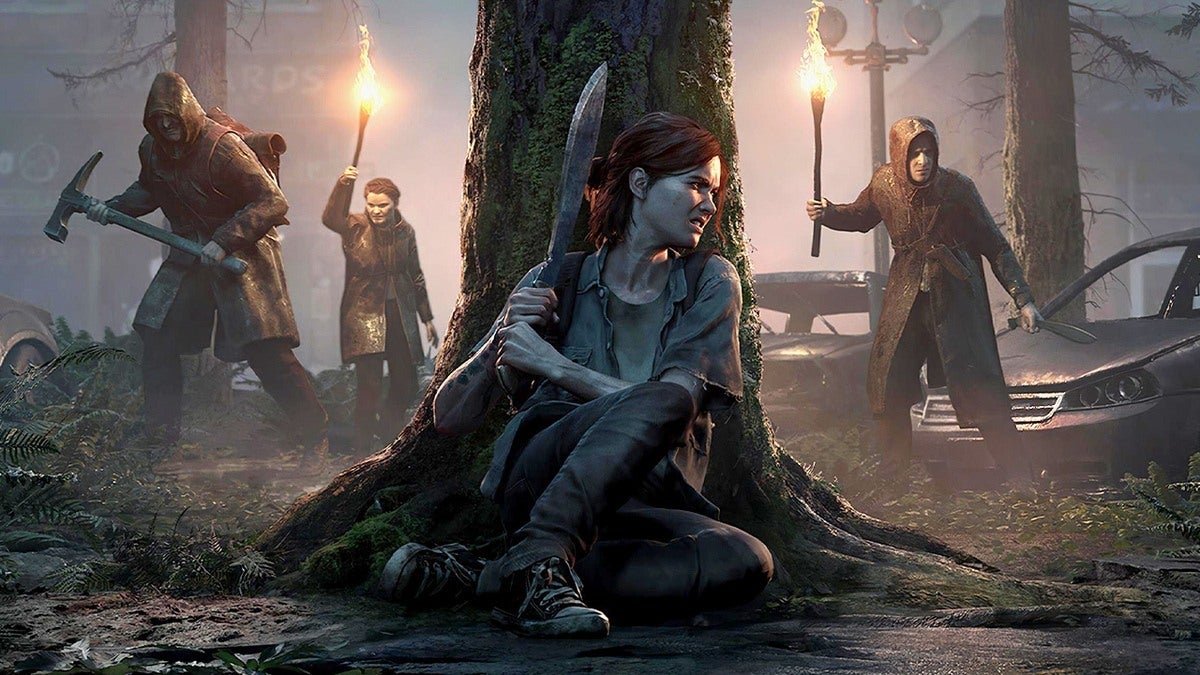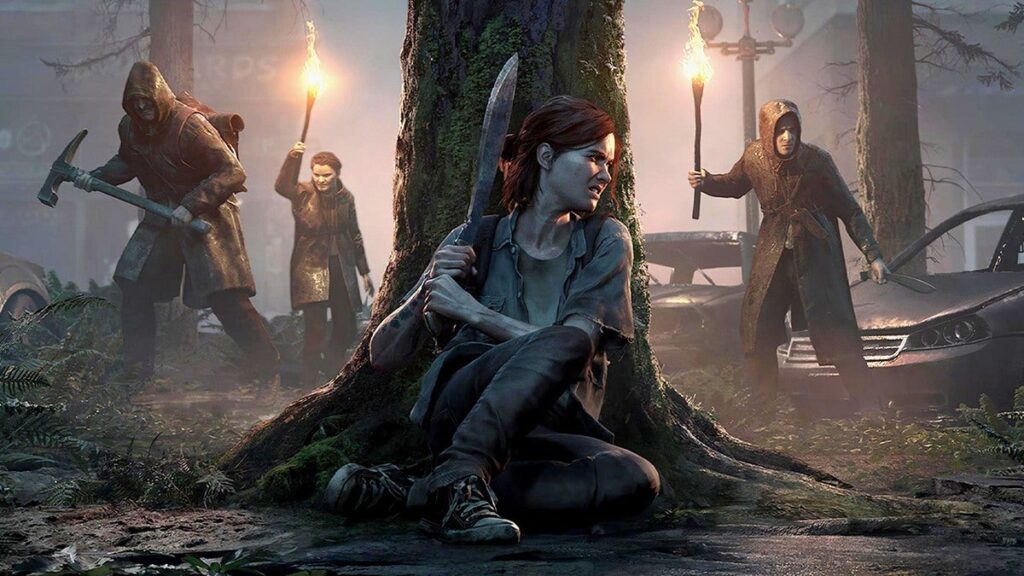 The Last of Us Part II – One of the best action-adventure games that have been released exclusively for PlayStation consoles; the revenge theme was used here in a bloody and extremely successful way.
Sekiro: Shadows Die Twice – if you weren't discouraged by the difficulty level of Dark Souls and you liked Bloodborne, then check out Sekiro: Shadows Die Twice; here death is an inseparable gameplay companion, ideally fitting into the samurai, slightly fantastic atmosphere
Detroit: Become Human – it's not far from being a movie rather than a game – the story (three of them, actually) is an emotional rollercoaster, with lots of different branches activated by our decisions
Until Dawn – apparently, a horror game like many others; good graphics and the perfect atmosphere of emotionally awakening scares goes here together with something unusual and extremely fresh – the Butterfly Effect; every, even the smallest decision has its consequences.
Crash Bandicoot 4: It's About time – the old PlayStation mascot is back in a pretty good guise, platforming fans won't be disappointed, and there's something for those wanting to make PS4 games for the kids' ranking
Grand Theft Auto V – amazing that after so many years since the original release (still on PlayStation 3), the title is still very popular, and it's not just a nice online feature in the form of GTA Online; the game is cosmically good
What do you think are the best PS4 games?
For nearly 10 years of presence on the market (because, as a reminder, the release took place on November 15, 2013), the PlayStation 4 has earned itself quite a library of great titles. However, the harder it is to point out 10 of the absolute best among them. However, the tastes are different.
Thus, some people may count only on racing (probably Gran Turismo 7 will be extremely tempting), while others may be in action-adventure games, strategy or RPG. Therefore, we warmly encourage you to share in the comments your TOP 10 best games for PlayStation 4. It will come in handy to catch up with any backlogs. Whatever the case, Sony's growing number of supporters, will be looking at the new generation. This year, PlayStation 5 should more strongly expose its advantages.