Ubisoft's Assassin's Creed Mirage marketing campaign has taken an intriguing turn with an unexpected crossover collaboration. Elements inspired by the renowned assassin franchise will be integrated into Trackmania, a popular and enjoyable racing game, providing players with a blend of genres and gameplay styles.
A Journey through Baghdad: Assassin's Creed Mirage in Trackmania
According to information from the official game website, Trackmania players will be transported to the bustling streets of Baghdad, a key location in the Assassin's Creed Mirage universe.
During thrilling races, players will encounter iconic features reminiscent of the order of assassins, such as exhilarating "leaps of faith," exhilarating building climbing, and fast-paced parkour across the city's streets and rooftops. To further enhance the immersive experience, a captivating and atmospheric soundtrack will accompany the gameplay, setting the mood for thrilling races.
Exciting New Content: Routes, Tournaments, and Customization
As part of the free add-on, players will be treated to a total of five new routes that showcase the rich scenery and intricate architecture of Assassin's Creed Mirage's Baghdad. Additionally, special tournaments will be available, featuring unique prizes that can be unlocked as players showcase their racing skills.
To further enhance customization options, a vehicle skin inspired by Assassin's Creed: Mirage will be made available, allowing players to showcase their allegiance to the renowned franchise.
Furthermore, the update will introduce new elements for building custom tracks, providing Trackmania players with even more creative possibilities. The new content is scheduled to be released on June 19, adding an exciting new dimension to the game.
A Glimpse into the Future: Assassin's Creed Mirage Release
While Ubisoft has not revealed any plans for a similar crossover event upon the release of Assassin's Creed Mirage, fans are left wondering how Basim, the protagonist of the game, would fare behind the wheel of a tiny racing car.
However, considering the game's focus on returning the series to its roots, such a collaboration might not align with their vision. Nevertheless, the idea piques the curiosity of many fans.
Release Date and Non-Linear Gameplay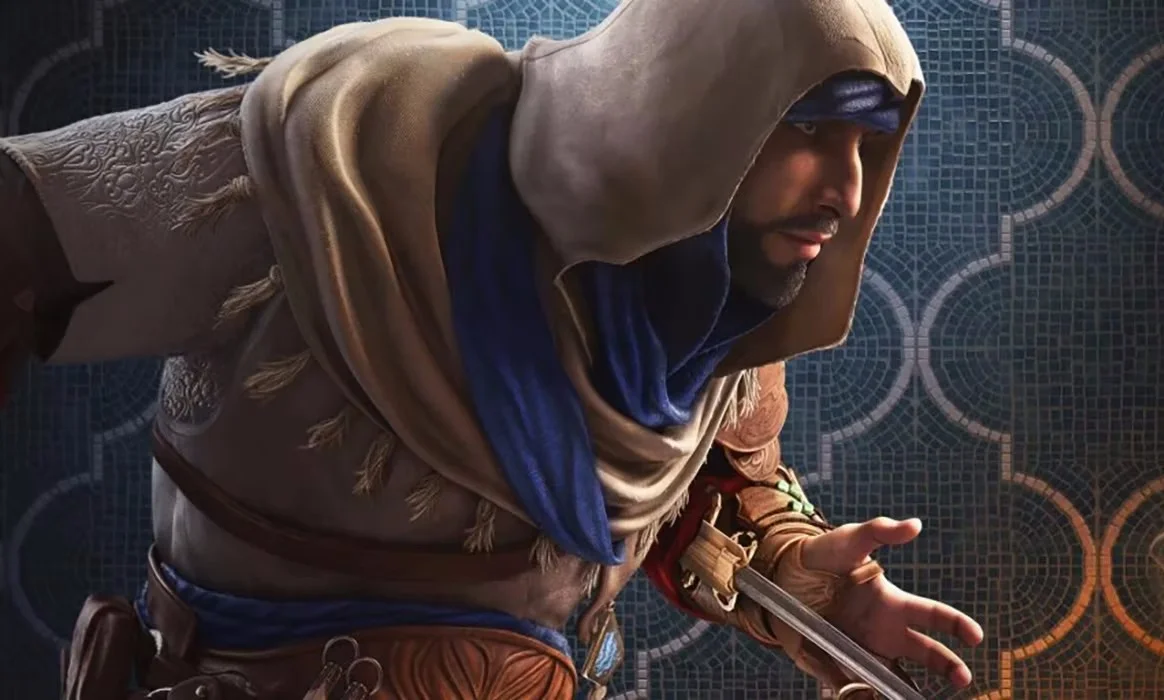 To keep fans eagerly anticipating the upcoming installment, it is worth mentioning that Assassin's Creed Mirage is set to debut on October 12, 2023, for PC and current-generation consoles.
During the Ubisoft Forward event, gameplay footage showcased the game's stunning visuals and emphasized its non-linear approach, providing players with the freedom to choose their targets and eliminate them as they see fit.
In this unexpected crossover between Assassin's Creed Mirage and Trackmania, Ubisoft has successfully merged the thrilling world of assassins with exhilarating racing gameplay. The integration of Assassin's Creed Mirage elements into Trackmania, including iconic features and a captivating soundtrack, adds a fresh and unique experience to the racing game.
As players eagerly await the release of Assassin's Creed Mirage, they can enjoy the crossover event in Trackmania, which promises exciting new content and creative opportunities.