Publisher Bethesda Softworks and developer Bethesda Game Studios have recently unveiled a treasure trove of exciting news for fans eagerly awaiting the open-world space RPG, Starfield.
From a captivating gameplay trailer and an in-depth 45-minute deep dive to the announcement of various game editions and even a limited edition wireless Xbox controller and headset, there's plenty to uncover about this highly-anticipated game.
Embark on an Epic Journey to the Stars
Starfield marks a significant milestone as Bethesda Game Studios' first new universe in over 25 years, following their acclaimed titles like The Elder Scrolls V: Skyrim and Fallout 4.
Set in a next-generation role-playing game amidst the vastness of space, players will have the freedom to create their own character and explore with unparalleled freedom, all while undertaking an epic journey to unravel humanity's greatest mystery.
Set in the year 2330, Starfield depicts a future where humanity has ventured beyond our solar system, establishing new settlements on distant planets. As part of the Constellation group, the last cohort of space explorers in search of rare artifacts, players will navigate the immense expanse of space in what is promised to be Bethesda Game Studios' biggest and most ambitious game to date.
Along the way, players will encounter various factions, pilot and customize their own spacecraft, explore diverse planets teeming with unique flora, fauna, and resources, establish outposts, and master a refined combat system to face threats of all kinds.
Editions and Pre-Order Bonuses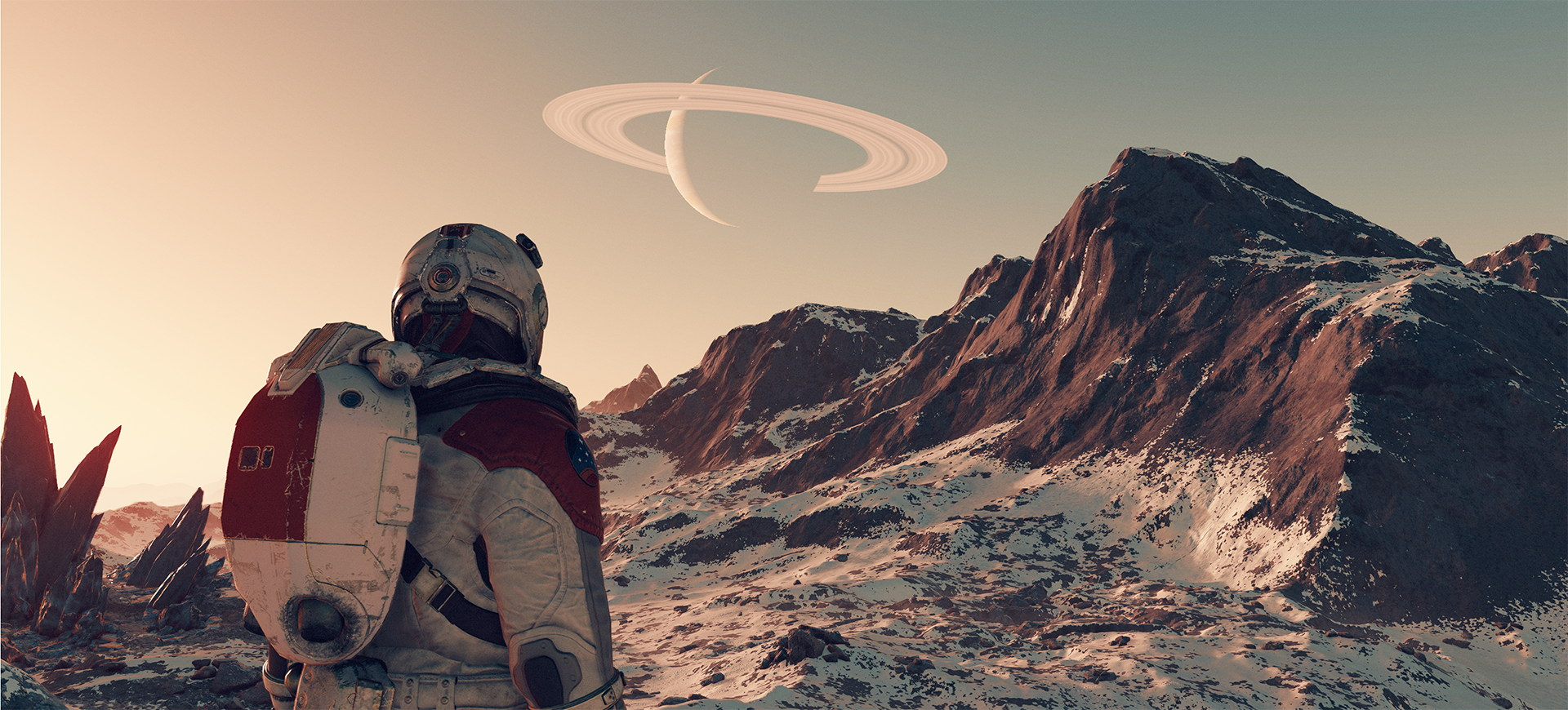 Constellation Edition: This edition includes the Starfield base game, the Shattered Space Story Expansion (upon release), up to five days of early access, the Starfield Chronomark watch and case (with limited phone connectivity), a SteelBook display case (available at select retailers), the Constellation Skin Pack featuring the Equinox Laser Rifle, Spacesuit, Helmet, and Boost Pack, access to the Starfield digital artbook and original soundtrack, a Constellation patch, and a Credit Stick with a laser-etched game code.
Premium Edition: The Premium Edition includes the Starfield base game, the Shattered Space Story Expansion (upon release), up to five days of early access, the Constellation Skin Pack, access to the digital artbook and original soundtrack.
Pre-Order Bonuses: Players who pre-order Starfield or are active Game Pass members will receive the "Old Mars Skin Pack" in-game bonus items, including the Laser Cutter, Deep Mining Helmet, and Deep Mining Pack.
Limited Edition Wireless Xbox Controller and Headset
In collaboration with the Xbox hardware team, Bethesda Game Studios has created a Limited Edition Starfield Xbox controller and headset. The controller features full side and back grips reminiscent of spaceship panels, a metallic bronze directional pad, and a faceplate adorned with Constellation colors and a control scheme inspired by the player's ship, the Frontier.
The Starfield Limited Edition Xbox headset, the first custom headset created by Xbox, complements the controller with a matching transparent and metallic bronze mic boom. Both the headset and controller are now available for purchase on official Xbox website.
Prepare for an Unforgettable Journey
Starfield is set to launch on September 6 for Xbox Series and PC via Steam and the Microsoft Store. With the unveiling of the gameplay trailer, deep dive, and special editions, the anticipation for Starfield continues to soar.
Bethesda Game Studios' ambitious new RPG promises to deliver a captivating space adventure like no other, immersing players in a vast universe filled with exploration, thrilling combat, and a mystery waiting to be unraveled. Mark your calendars and get ready to embark on an unforgettable journey among the stars.