Released in 2018, House Flipper left a lasting impact on the simulator genre. While unintentional, the game struck a balance between charming imperfections and engaging gameplay, capturing the attention of players and inspiring similar titles.
Now, after years of DLC support, House Flipper 2 is on the horizon, and the recent availability of its demo during Steam Next Fest allows us to dive into its renovation experience.
Exploring the Demo: A Fresh Start on an Island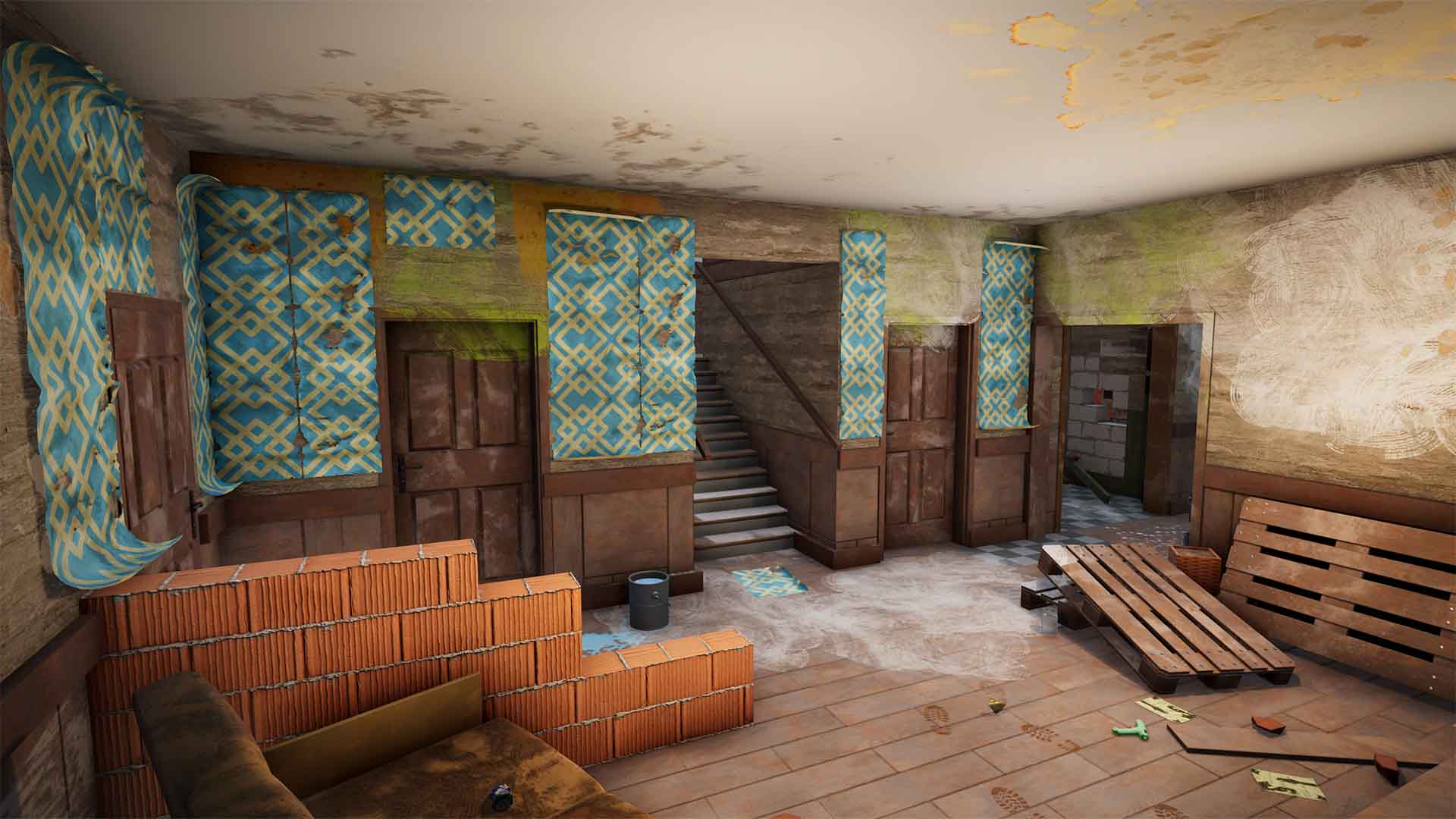 House Flipper 2 immerses players on an island with a rundown house in desperate need of improvement. Your objective is to transform it into a more desirable property and ultimately sell it for a profit.
The demo provides scattered books that offer guidance on various gameplay systems, though diving into them is entirely optional. Despite the changes introduced in House Flipper 2, understanding and navigating the mechanics proves to be relatively intuitive.
Revamping Houses: The Core Gameplay Loop
For those unfamiliar with House Flipper, let's start from the basics. The game presents you with tasks that you must complete to the best of your abilities. These tasks encompass cleaning up garbage, removing stains, washing windows, vacuuming debris, painting walls, laying floors, repairing damaged areas, and arranging furniture.
House Flipper 2 brings notable changes to several mechanics. For instance, painting walls no longer requires vertical strips; instead, you outline the desired area and apply paint with a large roller. Trash needs to be bagged rather than simply sucked into your character.
Stains can now be sprayed for easier cleanup. While not groundbreaking, these tweaks bring some freshness to the gameplay, setting House Flipper 2 apart from its predecessor.
Missing Tactile Experiences and Gameplay Potential
Regrettably, the demo lacks some of the tactile aspects present in the original game, limited to painting and cleaning windows. Previously, when installing items like radiators or sinks, players had to manually screw them into place.
In House Flipper 2, furniture pieces conveniently snap into position. It is unclear whether this omission is intentional or yet to be implemented, as the demo offers more physical interactions like building walls and picking up garbage. Losing these tactile elements would be disappointing, as they have spawned entire simulators based on similar handyman tasks.
At this point, House Flipper 2 doesn't appear to be a significant improvement over its predecessor. It feels like a different take on familiar concepts rather than a groundbreaking sequel. Even the graphics do not exhibit notable advancements. Early information suggests that customization and decorating may be key features, but their impact is lost on me.
During the demo, I inadvertently sealed up a wall that was meant to have windows. The demolition tool refused to target my new walls, and rather than resolving the issue, I left it as is. Similarly, I accidentally painted over areas that should have been untouched due to a bug where starting with the roller outside the designated area would still apply paint.
Instead of rectifying these issues, I accepted them, and surprisingly, the game still awarded me a three-star rating. I figured it would be the new tenants' problem to address.
A Demo Perspective: House Flipper 2's Potential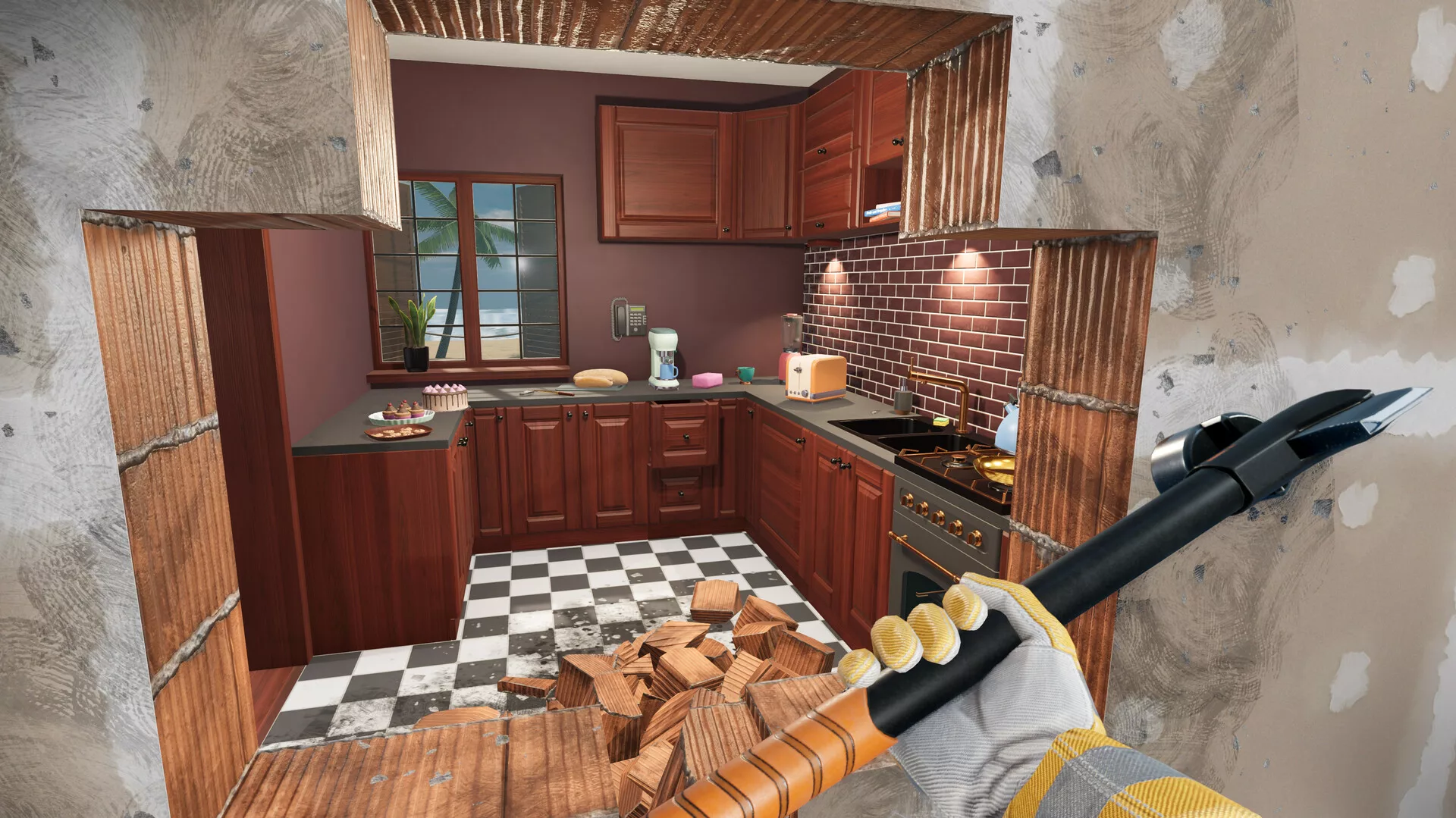 The demo offers a taste of what House Flipper 2 has to offer, but it doesn't necessarily showcase significant gameplay innovations. While certain aspects differ from its predecessor, it's difficult to consider them truly new. As of now, it's uncertain why one should choose House Flipper 2 over the original game.
However, it's crucial to remember that this is only a demo. House Flipper 2 is scheduled for release in 2023, leaving room for potential enhancements and additions that have yet to be implemented. The demo does not provide a glimpse of the story or sandbox modes either.
So, while the demo might be somewhat underwhelming, it doesn't necessarily mean that House Flipper 2 lacks new elements. We must exercise patience and wait for the renovations to reach completion.