Every year, the EA Sports universe brings forth a multitude of new sports games. While Europe focuses primarily on football simulations, known as EA Sports FC this year, the United States holds its own with a variety of sports, including ice hockey and football.
In particular, the NFL has a long-standing presence in the gaming world with the Madden series. However, despite its early 2000s heyday, the football series has faced considerable criticism in recent years.
When Will Madden NFL 24 Be Released?
Mark your calendars for August 18, 2023, as that is the official release date for Madden NFL 24. This highly anticipated football simulation will be available on PC, Playstation 5, Xbox Series X/S, Playstation 4, and Xbox One.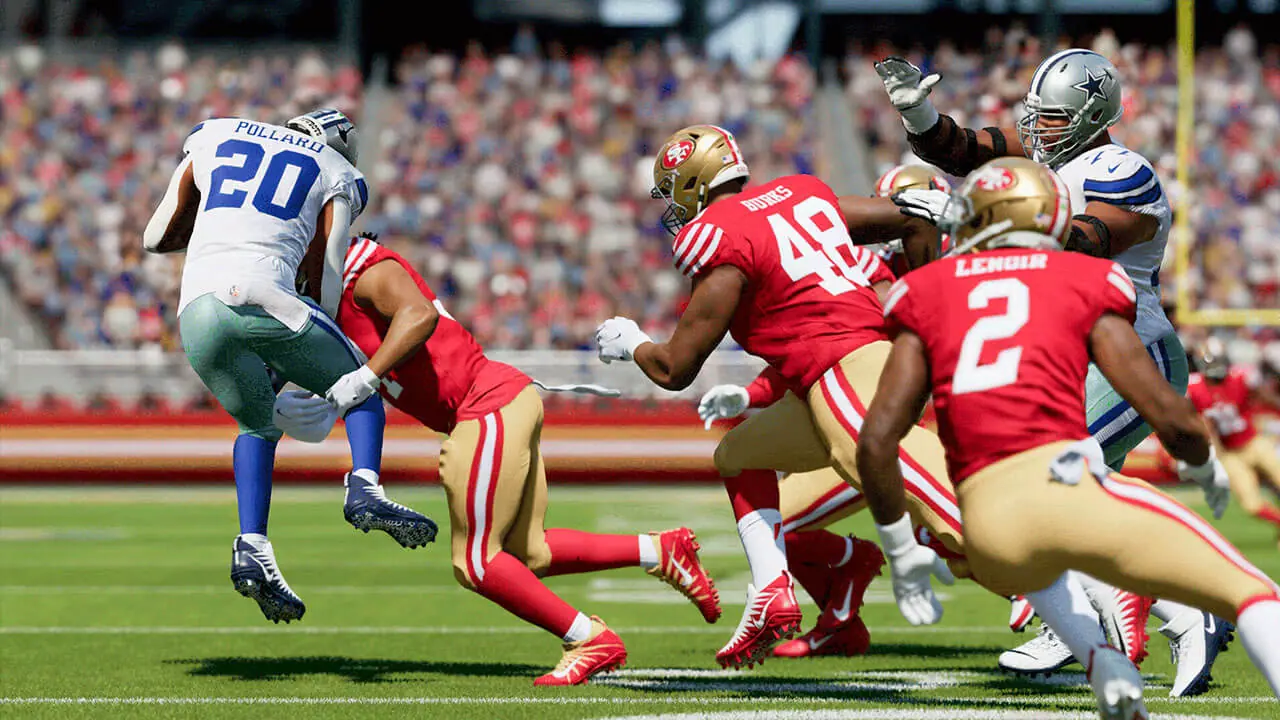 Notably, crossplay functionality will be featured in the current-generation versions of the game, allowing players to compete against each other across platforms. Unfortunately, players on the PS4 and Xbox One will miss out on this feature.
Advancements in Realism and Gameplay
Madden NFL 24 boasts the "SAPIEN" technology, aiming to enhance the realism of NFL players' skeletons and movements. While this advancement in motion capture technology holds promise, it remains to be seen how effectively it will address the series' longstanding issues.
Over the years, Madden games have faced criticism for their limited scope, technical problems, microtransactions, and gameplay deficiencies on the field.
Discontent among the fanbase has been so strong that hashtags like "maddenstrike" have emerged on Twitter at times. Many YouTube channels often celebrate the Madden games from the early 2000s, emphasizing their quality.
From the perspective of many fans, the absence of competition, such as NFL 2K, further exacerbates their frustrations with the series' current state.
A New Era for Madden NFL 24
As the release of Madden NFL 24 draws closer, fans eagerly anticipate the improvements and changes that the latest installment will bring. With a focus on realism, crossplay functionality, and the evolving technology behind the game, Madden NFL 24 aims to reinvigorate the football experience for players.
It remains to be seen whether this new entry will address the concerns of the fanbase and restore the series to its former glory. Prepare for another thrilling journey onto the gridiron as Madden NFL 24 hits the field.
Discover the gameplay advancements and features in our in-depth Madden NFL 24 gameplay review. See what sets this edition apart!