In a recent interview with Time, the real-life grandson of J. Robert Oppenheimer, the renowned physicist often referred to as the father of the atomic bomb, shared his thoughts about the blockbuster movie "Oppenheimer" directed by Christopher Nolan. Despite expressing overall support for the film, he candidly disclosed his least favorite scene, bringing attention to a disputed reference known as the "poison apple."
A Historical Revision?
The grandson explained that his disagreement doesn't stem from Nolan's direction, but rather from a particular scene inspired by the biography "American Prometheus," authored by Kai Bird and Martin J. Sherwin. Nolan drew from this biography as a source text for his movie.
The scene in question occurs early in the film when Oppenheimer is still a student at Cambridge University and finds himself at odds with an antagonistic professor. After being compelled to remain alone in the classroom after hours, the physicist injects a syringe of poison into an apple on the professor's desk. However, he later regrets his impulsive act and disposes of the apple the next morning.
The "Poison Apple" Reference Explained
According to Oppenheimer's grandson, this portrayal is a serious accusation against his grandfather and raises concerns of historical revision. He points out that the "poison apple" reference is not supported by credible evidence from Oppenheimer's life.
The story was derived from references about a spring break trip, but the original reporters of the incident were uncertain about what Oppenheimer meant. Notably, during Oppenheimer's lifetime, no friends or enemies ever corroborated this event as true.
The grandson emphasized that "American Prometheus" itself admits uncertainty surrounding the incident, yet it proceeds to summarize the event as Oppenheimer's attempt to harm his teacher. This portrayal adds doubt to a story that lacks concrete evidence, raising concerns about the accuracy of the movie.
Preserving Historical Integrity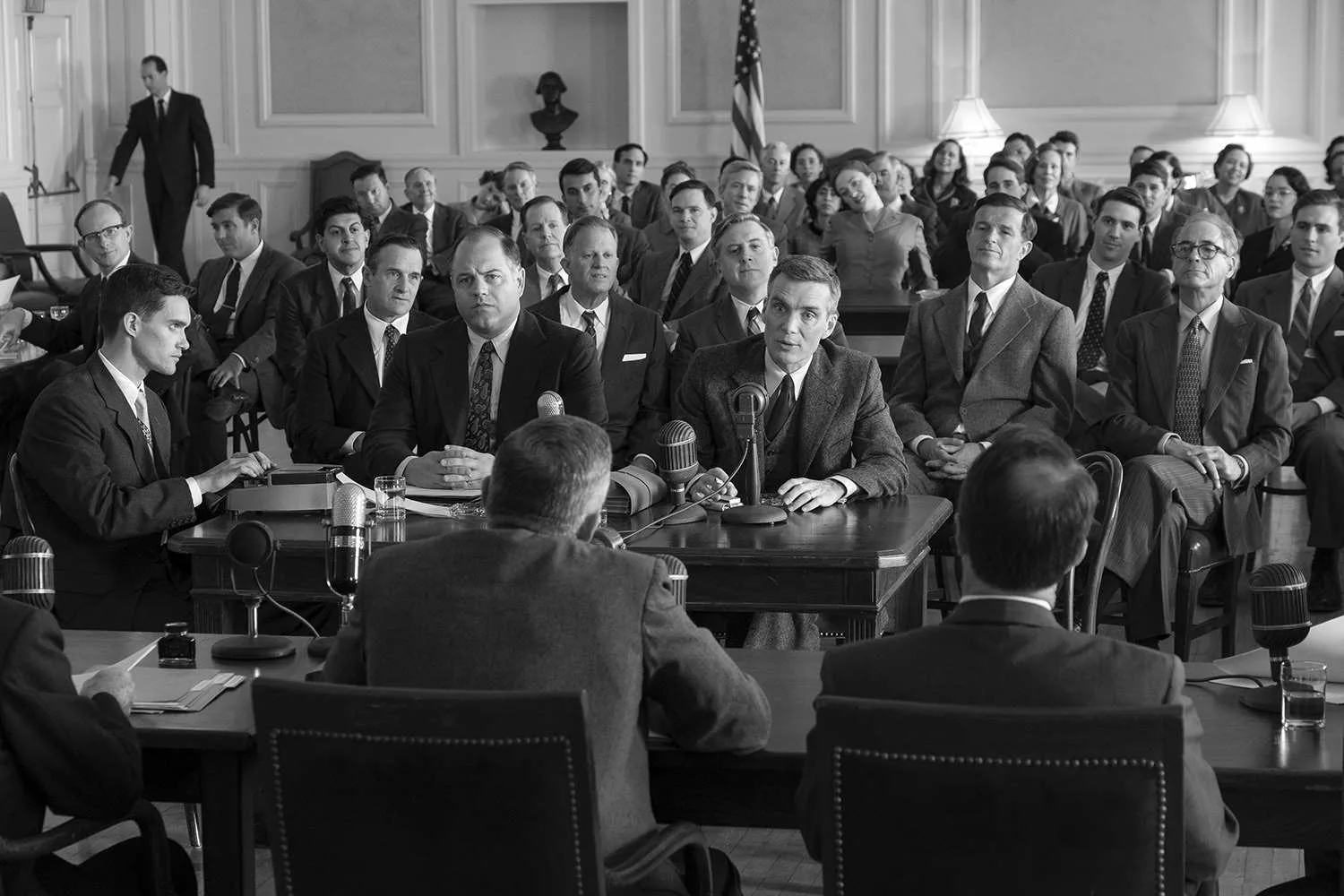 While Oppenheimer's grandson acknowledges artistic liberties that filmmakers often take, he highlights the importance of preserving historical integrity, especially when depicting sensitive events from a renowned figure's life. The "Oppenheimer" movie's deviation from the factual record, particularly with the "poison apple" reference, raises questions about the responsibility of filmmakers to adhere to historical accuracy.
As "Oppenheimer" continues to captivate audiences worldwide, the revelations made by Oppenheimer's grandson shed light on the complex task of blending historical facts with creative storytelling in biographical films. While the movie undeniably brings the enigmatic physicist's story to life, it also raises essential discussions about striking the right balance between artistic expression and historical authenticity.