Xolo Maridueña, the talented star of the upcoming DC Universe film, Blue Beetle, has recently dropped hints about the potential for exciting character cameos. In an interview with The Wrap, Maridueña tantalizingly revealed, "I think if you're a DC fan, there's going to be more than just one character that you recognize… I can tell you that."
An Impressive Cast and Release Date
Blue Beetle boasts an impressive ensemble cast, including Adriana Barraza, Damían Alcázar, Elpidia Carrillo, Bruna Marquezine, Raoul Max Trujillo, Susan Sarandon, and George Lopez. Belissa Escobedo and Harvey Guillén also join the star-studded lineup.
Fans can mark their calendars for August 18, the highly anticipated release date for Blue Beetle, where Xolo Maridueña takes on the role of Jamie Reyes, a recent college graduate whose life takes an extraordinary turn when he stumbles upon an ancient artifact known as "the scarab."
Teasing Surprises: The Possibility of Cameos
While Maridueña did not reveal specific details, his intriguing comment suggests that Blue Beetle may feature surprise cameos from well-known characters within the DC Universe. This tantalizing possibility adds an extra layer of excitement and anticipation for DC fans, who can look forward to recognizing familiar faces as they immerse themselves in the film.
Directed by Angel Manuel Soto, known for his work on Charm City Kings, Blue Beetle promises to deliver a captivating blend of superhero themes inspired by both DC and Marvel.
The screenplay, crafted by Gareth Dunnet-Alcocer, draws inspiration from DC's vast array of characters, ensuring an engaging and dynamic storyline. Producers John Rickard and Zev Foreman collaborate on bringing this vision to life, with Walter Hamada, Galen Vaisman, and Garrett Grant serving as executive producers.
The Power of Family and the Reyes' Heroic Journey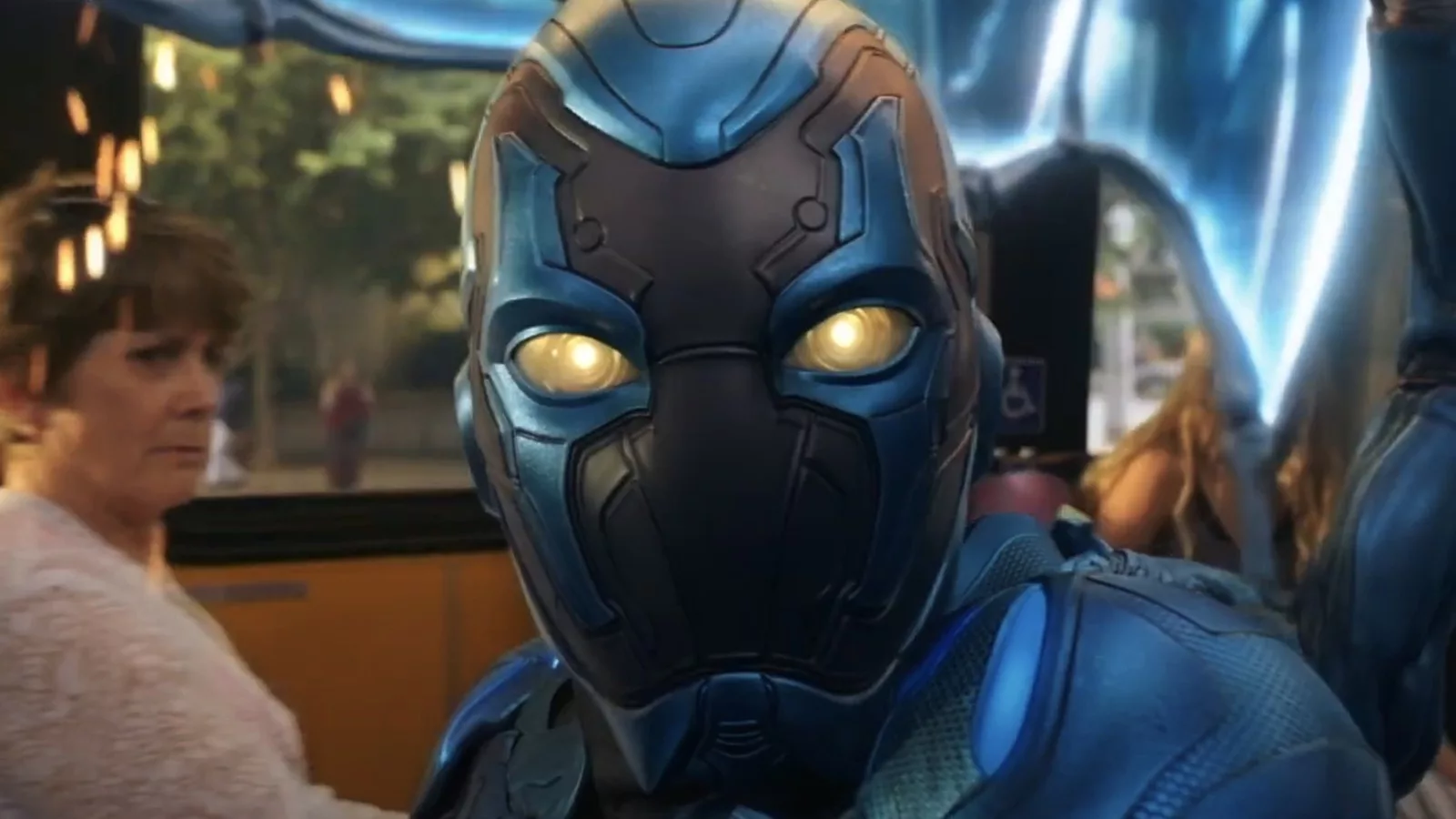 During a CinemaCon panel, director Angel Manuel Soto emphasized the significant role of family in Blue Beetle, marking it as the first DC film to showcase a Latino hero. Soto highlighted the pivotal role played by the Reyes family when the scarab chooses Jaime, granting him extraordinary superpowers.
Initially hesitant to embrace his newfound abilities, Jaime's journey mirrors the personal growth of Xolo Maridueña's character. With the unwavering support of his family, Jaime discovers his inner strength and ultimately embraces his destiny as a true hero. The film promises heroic arcs not only for Jaime but also for the Reyes family, cementing the importance of familial bonds in the Blue Beetle narrative.
As the highly anticipated release date approaches, fans can eagerly await the surprises and Easter eggs that Blue Beetle has in store. On August 18, moviegoers will immerse themselves in an unforgettable cinematic experience that seamlessly blends the worlds of DC superheroes and the thrilling adventure of Blue Beetle.
Discover Blue Beetle's Legacy! From his Golden Age origins to the modern-day Latino superhero, Jaime Reyes, delve deep into DC's newest big-screen sensation. Dive into our comprehensive Blue Beetle review now!