Ubisoft has exciting news for history enthusiasts and Assassin's Creed fans alike. The upcoming game, Assassin's Creed Mirage, will include a captivating mode called History of Baghdad. This innovative addition aims to bring players closer to the historical roots of the ancient city. Best of all, this educational mode will be available for free when the game launches this fall.
Dive into the History of Baghdad
History of Baghdad in Assassin's Creed Mirage offers an immersive and educational experience by providing players with historically accurate articles. These articles can be unlocked by discovering specific sites throughout the game, serving as rewarding incentives for exploration.
The mode covers five captivating topics, including economy, belief and daily life, government, art and science, and court life, shedding light on the rich tapestry of ancient Baghdad.
Continuing the Tradition of Educational Features
Assassin's Creed games have a long-standing tradition of incorporating educational elements into their gameplay. For instance, Origins introduced the Discovery Tour, which allowed players to delve into the wonders of ancient Egypt without combat or gameplay distractions
In previous entries, players could access a database to read entries and learn about various historical aspects. With Assassin's Creed Mirage, Ubisoft is once again prioritizing education by providing the History of Baghdad mode.
Players can expect to unearth a wealth of knowledge about Baghdad's history through the History of Baghdad mode. From exploring the city's bustling bazaars and uncovering the significance of Baghdadi exports to delving into the intricacies of court life and even learning about the role of camels, the mode offers a comprehensive understanding of the vibrant tapestry of ancient Baghdad.
A Return to the Classic Assassin's Creed Experience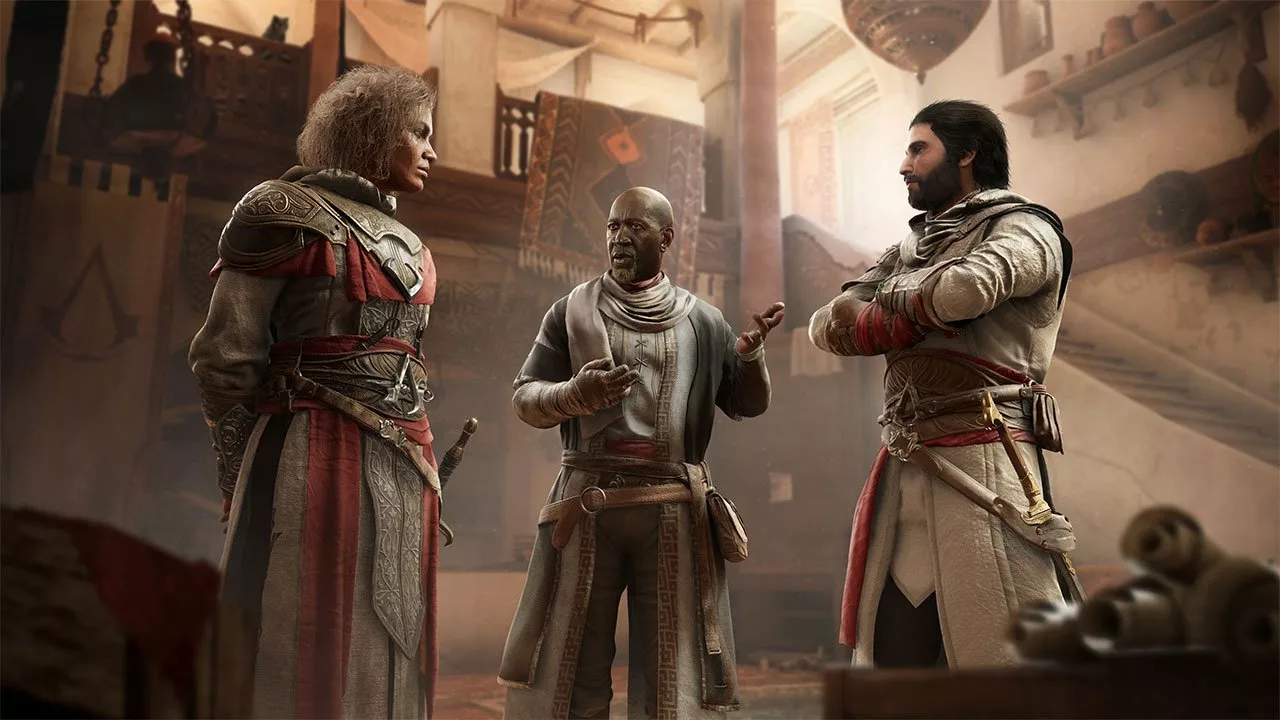 Assassin's Creed Mirage marks a return to the roots of the franchise, embracing the gameplay style reminiscent of earlier games. Instead of the massive open worlds and RPG elements found in recent titles, Mirage focuses on a more linear experience, emphasizing stealth and parkour. This shift allows players to fully immerse themselves in the captivating narrative and the thrilling world of assassins.
Prepare to embark on your journey through history with Assassin's Creed Mirage. The game is set to launch on October 12, 2023, and will be available for PlayStation 4, PlayStation 5, Xbox One, Xbox Series X|S, and PC. Get ready to uncover the secrets of ancient Baghdad while experiencing the exhilarating gameplay and educational features that have made the Assassin's Creed series a beloved franchise.
Dive into the Golden Age of Baghdad: Curious about how Ubisoft Bordeaux has brought the 9th-century Baghdad to life in the latest Assassin's Creed installment? Explore the breathtaking visuals and immersive gameplay in our comprehensive Assassin's Creed Mirage Review.