Ubisoft's highly-anticipated release, "Assassin's Creed Mirage," is about to bring a touch of nostalgia to fans of the franchise by offering Altair and Ezio outfits for the character Basim as part of Ubisoft Connect Rewards.
In a recent update to Ubisoft Connect, the platform introduced rewards tailored for "Assassin's Creed Mirage" in anticipation of the game's imminent launch. Among these rewards, the standout item is the "Ezio Revelations Costume," allowing players to adorn Basim in the attire of the legendary Italian assassin during his later years. This prestigious outfit can be acquired for 100 Units of the Ubisoft Rewards currency.
For those looking for a more budget-friendly option, the "Altair Costume" set is available for 60 Units, offering Basim's transformation into the original Assassin's Creed protagonist, Altair. Additionally, players can unlock the "Shahbaz" skin for Basim's eagle companion, Enkidu, for a modest fee of 30 Units. To accumulate enough Units to access these items, players must complete specific challenges within "Mirage" or other Ubisoft titles.
Among the rewards is also the "Basim Valhalla Costume," which can be obtained for free. This particular costume pays homage to Basim's appearance in "Assassin's Creed Valhalla," effectively aging the character to his elder self. In addition, players can kickstart their "Mirage" journey with the "Dirham Pouch" item, providing them with 50 units of the in-game currency.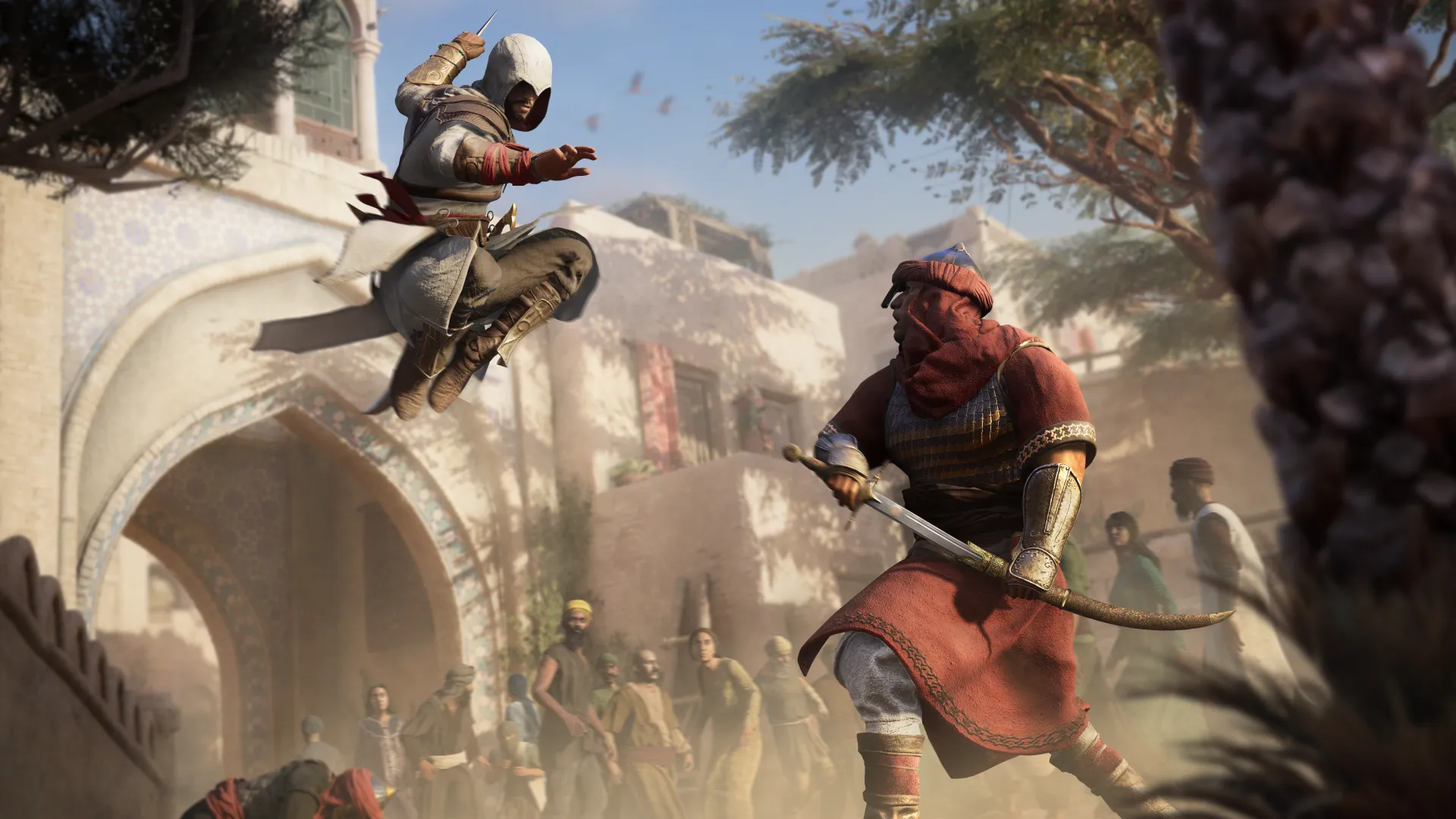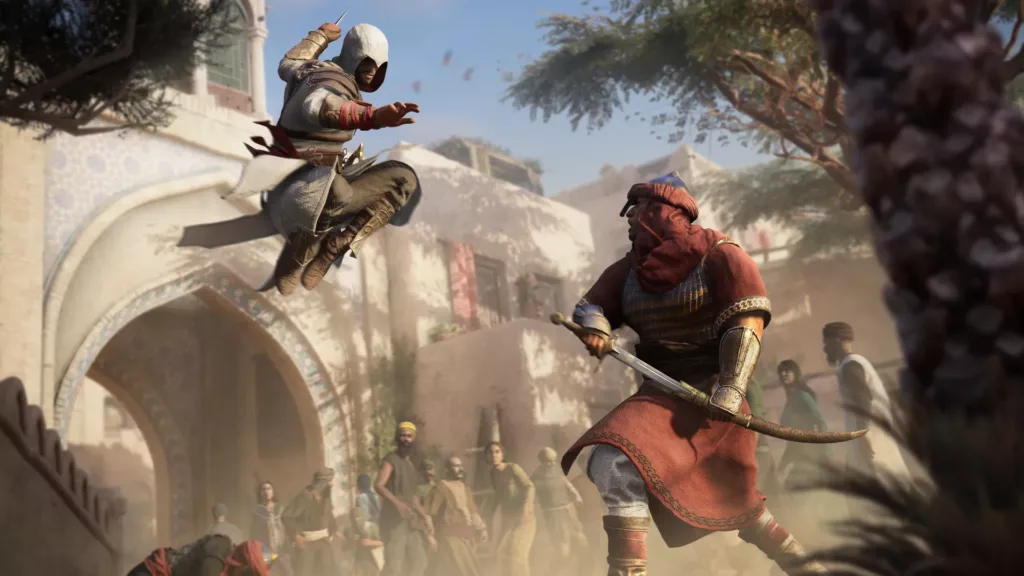 Long-time fans of the "Assassin's Creed" franchise hold a special place in their hearts for Altair and Ezio, making these costumes a delightful addition to the game. While this isn't the first time these iconic characters' garb has been made available through Ubisoft Connect in "Assassin's Creed," it remains a cherished tradition among fans.
"Assassin's Creed Mirage" is set to launch later this week on October 5th, promising an exciting blend of old and new in the beloved franchise. For an in-depth exploration of the game, check out our "Assassin's Creed Mirage On the Radar" series, featuring insights from the developers at Ubisoft Bordeaux.