Vivid Foundry, the developer behind the captivating cyberpunk visual novel Solace State, has announced its upcoming release for Xbox Series, Xbox One, and PC via Steam.
Offering a unique blend of immersive storytelling and player choices, Solace State invites players to embark on a thrilling adventure set in a dystopian future.
A Tale of Friendship, Civic Duty, and Revolution
In Solace State, players assume the role of Chloe, a talented hacker in search of her missing friend, Rebecka. As the city of Abraxa becomes entangled in a biotech crackdown and escalating political unrest, Chloe finds herself at the center of a conspiracy.
Balancing her relationships and friendships, she must navigate the turmoil, protect her communities, and find solace in her own journey of healing.
Explore Authentic Connections and Hope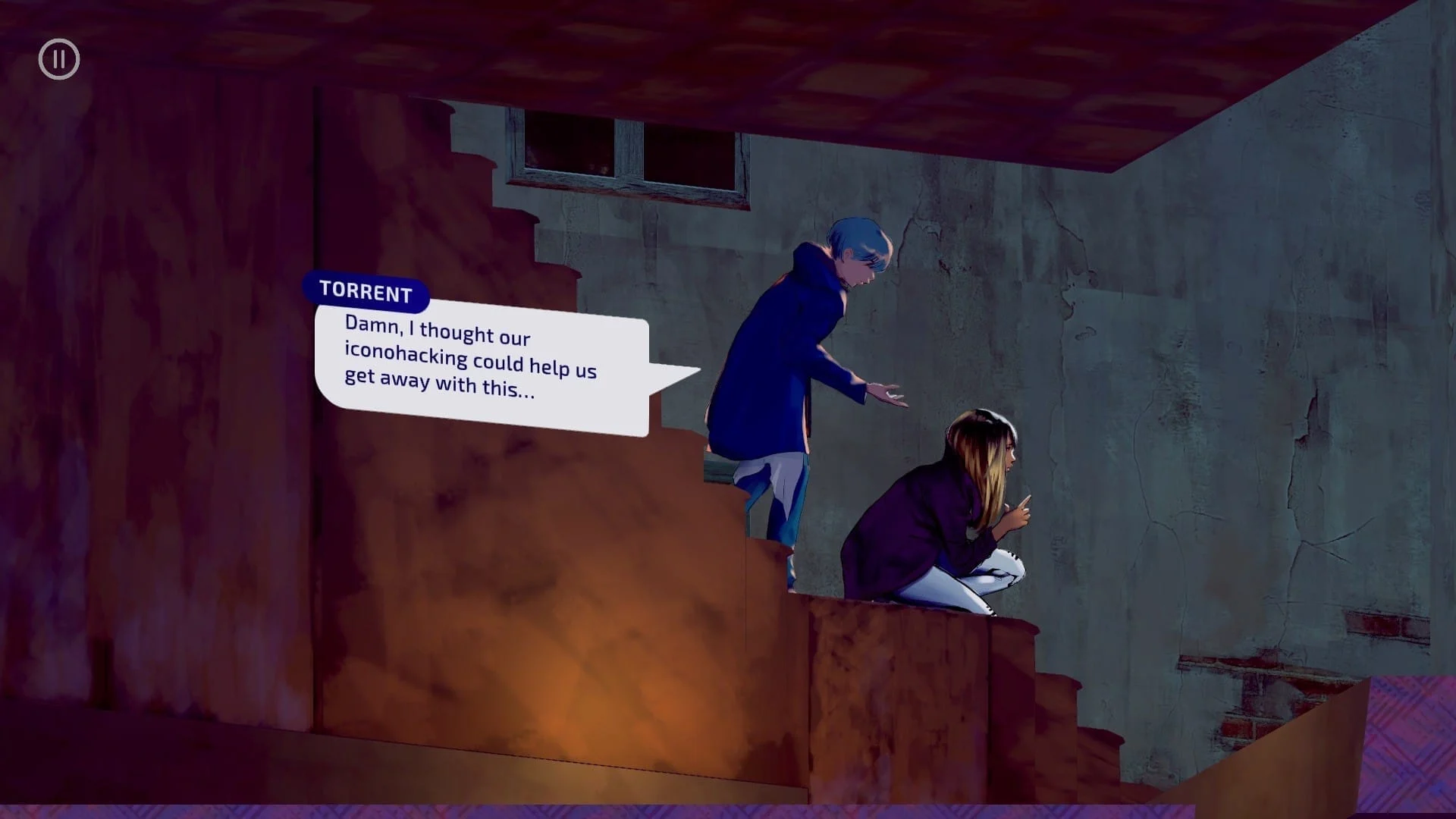 Solace State explores the power of friendship forged amidst adversity. Through tragedy and the pursuit of change, players will meet a vibrant, diverse cast of characters. Join forces with this colorful and fashionable group as you navigate complex societal issues and unravel political intrigue together.
As tensions rise, players will have the opportunity to foster romance or choose to maintain a close friendship. Will you find yourself drawn to the wholesome local boy Torrent, the experienced activist Sueli, or rekindle an old flame with Alden? The choices you make will shape the path of Chloe's personal and romantic relationships.
Uncover Corruption and Influence Change
Solace State introduces the concept of "social hacking" as a means to dissect power dynamics and challenge the violent divisions that plague the world.
Your choices will determine how deeply you delve into personal relationships, build rapport with diverse communities, and exert moral influence over arbitrary militarization. The consequences of your actions will directly impact human rights within the game's immersive world.
As Chloe's hacking abilities grant her access to encrypted data and the thoughts of others, she grapples with the responsibility of sharing her truth ethically. In a world where futures are increasingly limited, will Chloe's actions spark violent backlash or blossom into hope?
Key Features of Solace State
Experience 38 different endings based on your choices, offering endless combinations and replayability.
Immerse yourself in the hand-drawn characters, each brimming with personality, expressiveness, and a unique sense of fashion.
Encounter 31 fully illustrated, recurring characters, with three of them available as romance options.
Explore stunning 3D cityscapes that resemble vibrant impressionist paintings, ranging from weathered apartments to towering corporate skyscrapers.
Witness dynamic visuals as the camera abstractly "hacks" through 3D buildings, revealing crucial story information.
Enjoy an original soundtrack by Lex Metcalfe, featuring moody electronica with romanticized acoustic instrumentals.
Delve into evocative writing that captures the intimate moments and power dynamics of characters from diverse backgrounds.
Expect over eight hours of gameplay for a single playthrough, with more than 14 hours of content across all branches.
Meet the Characters of Solace State
Chloe Lee: The intrepid and chaotic hacker protagonist.
Rebecka Limbaco: Chloe's mentor and oldest friend, whose disappearance sets the story in motion.
Torrent Tam: A local hacker from Abraxa skilled in manipulating locations.
Sueli de Moraes: A community director for health services in Abraxa, dedicated to making a difference.
Alden Aldridge: Chloe's former lover, now working for a powerful biotech conglomerate.
Safore Hirawa-Sarkar: A renowned actor and producer, partner to Rebecka.
Raylene Contreras Yang: A politician striving for influence in the corridors of power.
Prepare to embark on a captivating journey through a cyberpunk landscape filled with friendship, moral choices, and a biotech revolution when Solace State launches this summer for Xbox Series, Xbox One, and PC.
Calling all gaming enthusiasts! Join us on a thrilling exploration of the gaming industry's evolution through the lens of Rayman, Wolfenstein, Fallout, Assassin's Creed, and Grand Theft Auto. Learn how these iconic franchises embraced the allure of the third dimension and secured their place in gaming history. Click here to read more and witness the power of depth in gaming!
Dive into the Future of Gaming: Curious about the latest release in the Science Adventure series? Discover the mind-bending narrative of Anonymous;Code in our comprehensive review.