Star Wars Outlaws, nestled between the events of Empire Strikes Back and Return of the Jedi, promises to take players on a thrilling adventure to both familiar and new locales.
As part of a captivating behind-the-scenes video, the development team at Massive Entertainment and Ubisoft showcased the iconic desert planet, Tatooine, where fans will once again set foot in the legendary Mos Eisley cantina. Witness Han Solo frozen in carbonite and the imposing Jabba the Hutt presiding over his palace as the game's protagonist, Kay Vess, approaches.
New Worlds Unveiled
In addition to revisiting Tatooine, players can explore exciting new settings in the Outlaws universe. The team introduced Toshara, a brand-new moon inspired by the African Savannah, designed to encapsulate the ultimate "scoundrel fantasy."
At Toshara's core lies the vibrant city of Murugana, ingeniously built into a windswept rock, offering a unique and unforgettable location within the Star Wars galaxy. Prepare to immerse yourself in a world teeming with its own flora and fauna.
Authentic Experiences Await
The development team's commitment to authenticity ensures players will encounter these planets as if they were truly there. Star Wars Outlaws' "high stakes scoundrel" plotline and its open-world design provide an unparalleled gaming experience in the Star Wars universe.
From city exploration to high-speed races across breathtaking wilderness, players will be fully immersed in the role of Kay Vess, navigating her trusty speeder and her ship, the Trailblazer.
Star Wars Outlaws promises much more than what has been shown so far. The developers teased an array of thrilling features yet to be unveiled, providing players with even more opportunities to embody the character of Kay Vess and delve deeper into the expansive Star Wars universe.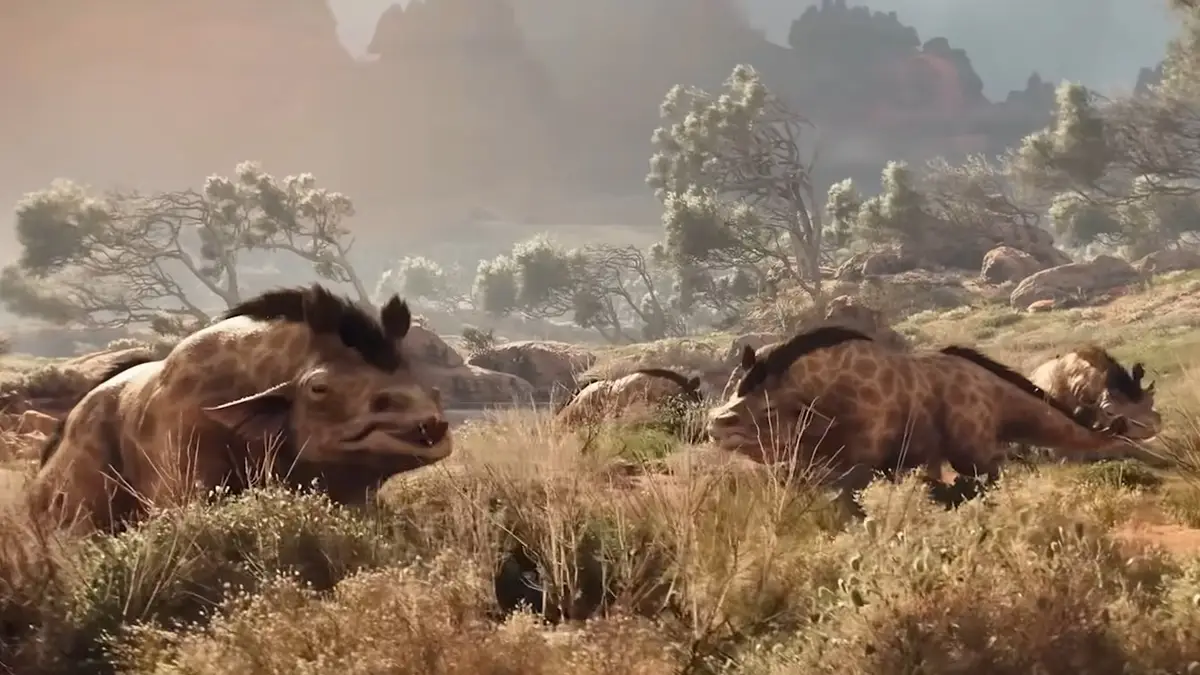 Star Wars Outlaws, scheduled for release on PC, Xbox Series X/S, and PlayStation 5 next year, boasts handcrafted planets, ensuring each location is meticulously designed rather than relying on procedural generation. The vast size of these planets is comparable to two zones in Assassin's Creed: Odyssey, providing an awe-inspiring and truly immersive experience for players.
Star Wars Outlaws promises a gripping adventure, where players will embark on a scoundrel's journey to both nostalgic and uncharted territories. With the game set to release next year, fans eagerly anticipate stepping into the shoes of Kay Vess and unraveling the secrets that await in this stunning Star Wars universe.
Uncover the gripping universe of Star Wars in a whole new light. From strategizing in epic battles to becoming a Jedi, our article on the 15 best Star Wars video games is an interactive journey that is simply out of this world. Get set to traverse across the Star Wars saga like never before!
Has time buried some of the most iconic moments from the Star Wars saga? Uncover them anew with our deep dive into these hidden treasures. Venture into the mythical Star Wars moments now forgotten and experience the galaxy as it was once intended.